---
Disclaimer: I purchased this watch pre-owned and was not externally incentivized in any way to make this review. This review is not sponsored by Minase, or any other entity. All opinions here are my own. Since this watch was purchased pre-owned, and worn/used for a year, please make note that the experience might differ slightly from that of a brand new watch.
---
---
Contents
---
Minase
Going into 2021, I decided to focus on Japanese brands the same way I did German brands last year. I made a list of Japanese watches that I found interesting, and apart from the usual Grand Seiko, Seiko and Citizen offerings, I was particularly interested in Minase. This is a brand that I had heard of in early 2020, but I wasn't able to find any first hand owner reviews. And the articles published about these watches weren't very helpful as they didn't go into the details. And from experience now, I will say that these watches are all about the details.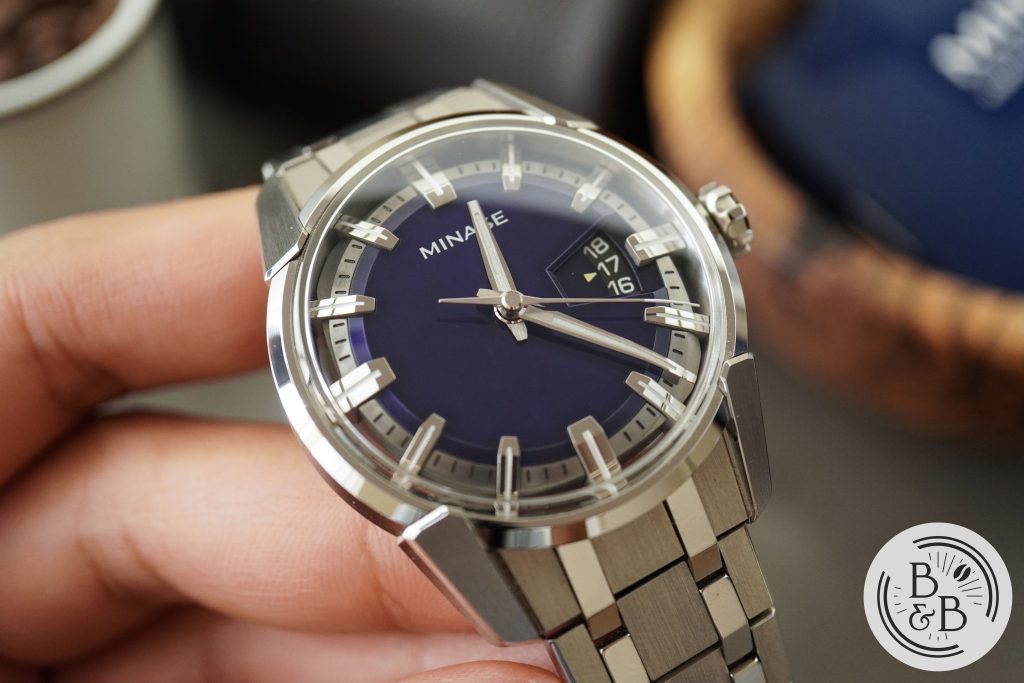 Minase is a spin-off brand from a larger manufacturing entity called Kyowa, who have been in the precision tool manufacturing industry since 1963. Minase appears to be Kyowa's way of showing the watch industry the quality of work they're able to produce, and I think each Minase watch is a massive flex of their design, engineering and finishing skills. This is the Divido in bluish-purple, and might be their most complex watch so far, in terms of design and engineering. You have an abundant use of Zaratsu finishing, hand cut and hand polished sections with ridiculously good tolerances, highly intricate modular components and an overall design that ties it all in very well.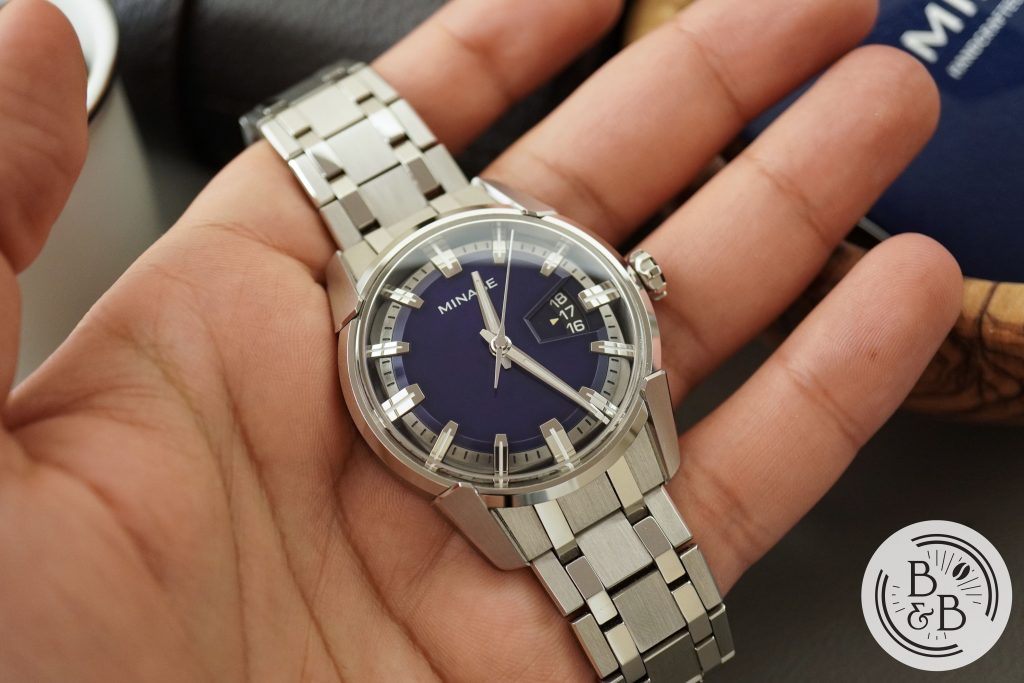 In my opinion, this design feels like a modern take on the Gerald Genta style of 1970s watch design. There is a generous use of flat surfaces, polished to brushed transitions, and sharp angles. But, while the Genta design language did this from a broader perspective, across larger sections of the watch, Minase is able to execute that same style on much individual components using modern manufacturing techniques. But each individual component seems to follow most of those design cues quite strictly.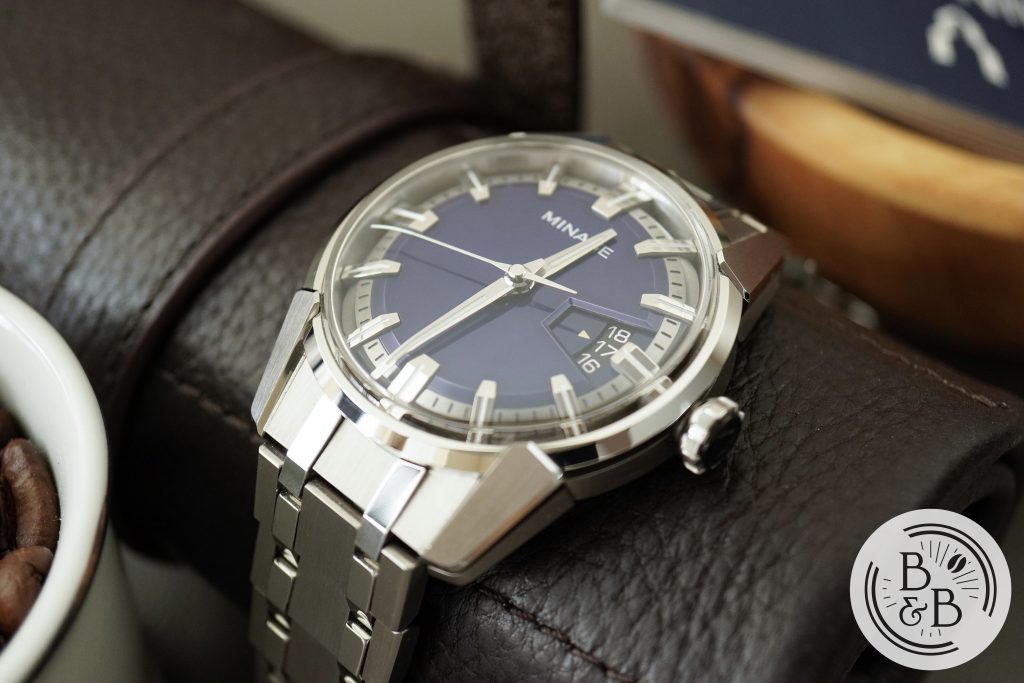 The Minase Divido retails for around $3650 USD on the rubber strap, and approximately $5000 USD on the metal bracelet.
Let's check it out!
---
Case
It is hard to differentiate between elements of the case and elements of the dial, since they're all tightly integrated, but also extremely modular. So for the sake of simplicity, I'll refer to components of the outer visible shell as the case, and everything else as the dial.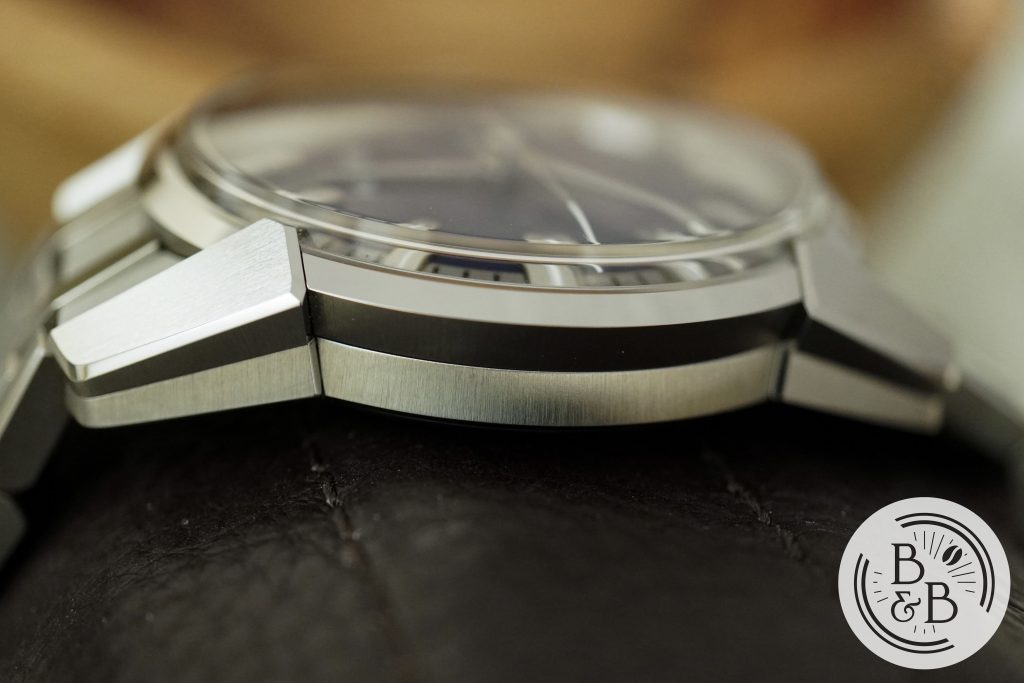 I measured the case to be 40 mm in diameter, 48 mm from lug-to-lug (51mm between end links on the bracelet) and 11.75 mm in height (including the slightly curved crystal). The case is faceted, and combines lots of brushed and polished surfaces. All the finishing is done by hand, and all the polishing is done on Sallaz machines, or more commonly referred to as Zaratsu polishing. I'm not exaggerating when I say this, but the case design and finishing is likely the best I've seen till date. And that includes my newly acquired Grand Seiko SBGA415.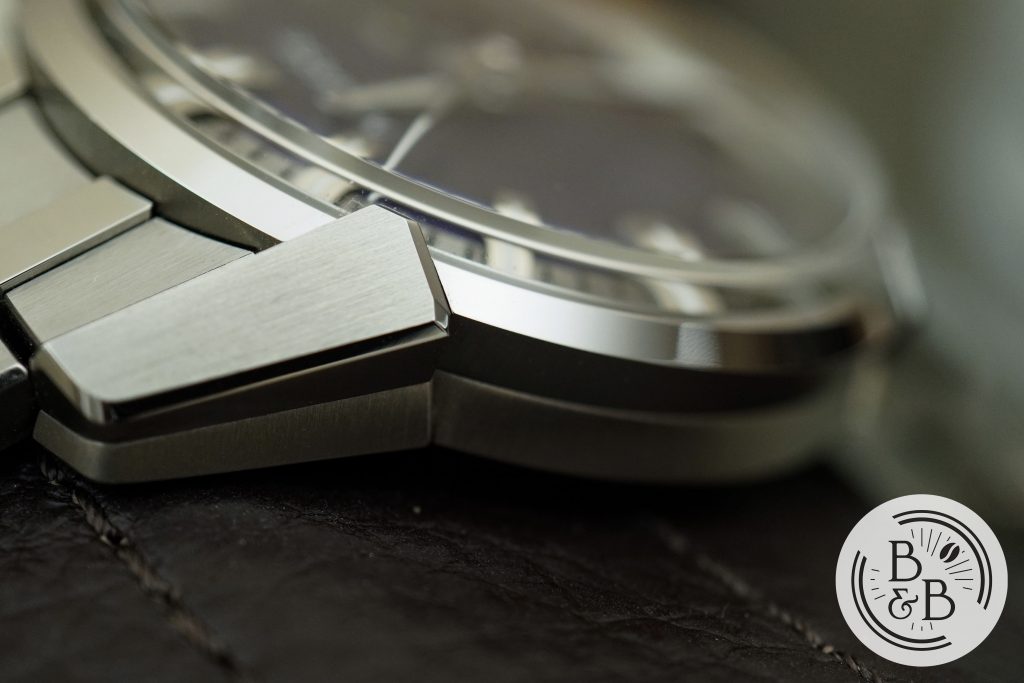 The exterior structure is a sandwich of two nearly equal pieces, one of which you could call the bezel section and the other a mid-case. Both of them have brushed exteriors with an exceptional vertical brushed finishing.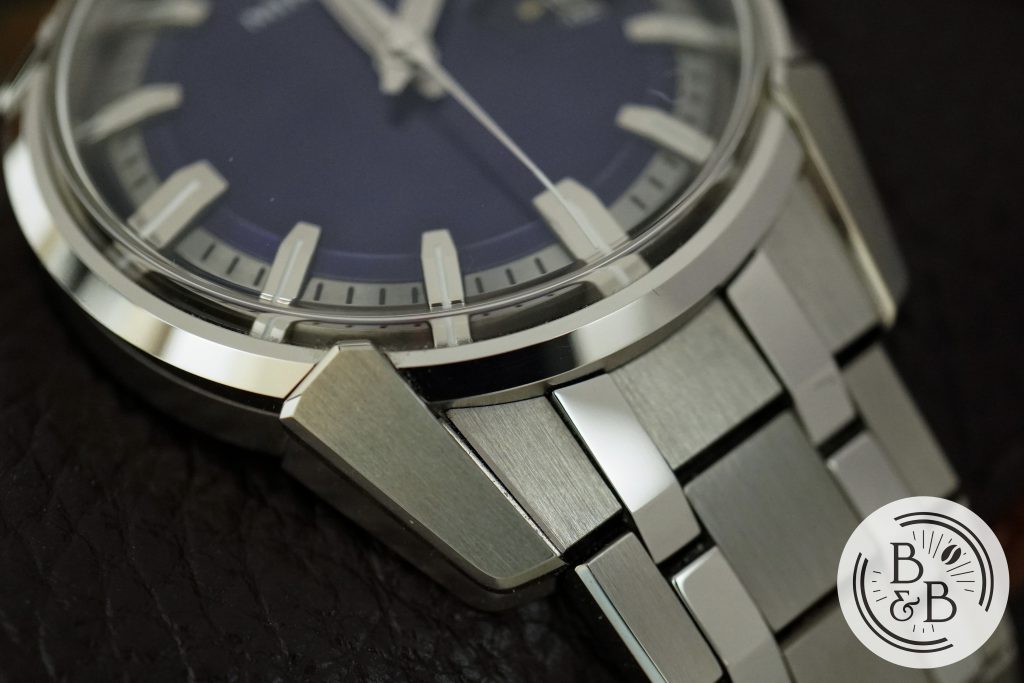 The top surface of the bezel section is mirror polished and looks incredible. The bezel section also holds in place a boxed and domed sapphire crystal, which adds to the overall case structure, as well as design aesthetic. Absolutely brilliant stuff here, and the transitions between brushed to polished surfaces, and polished to crystal is watch design artistry.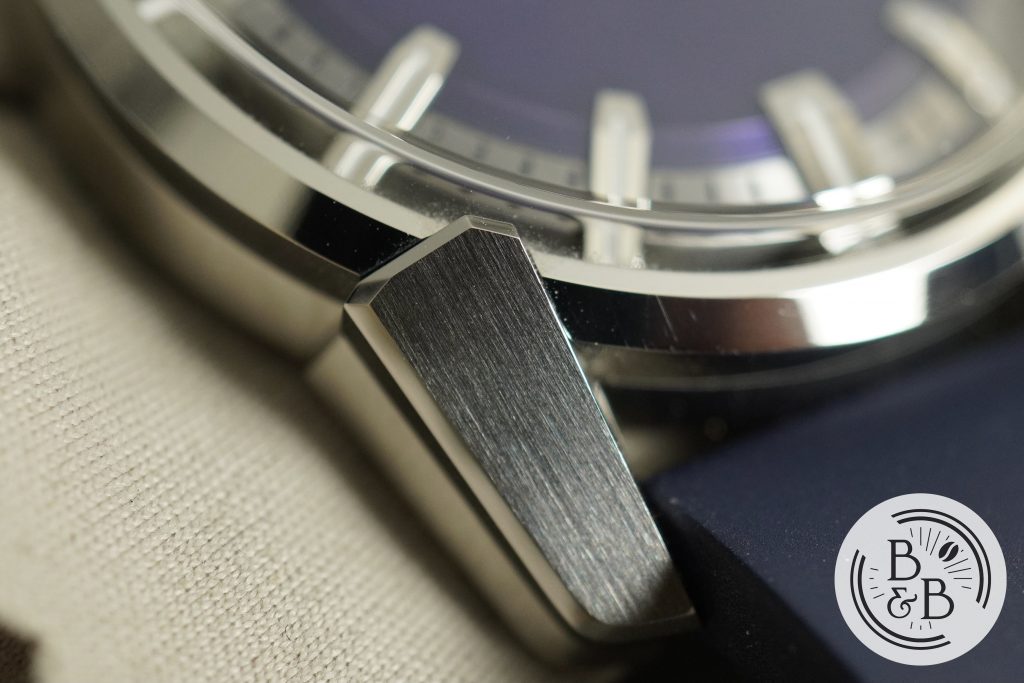 I could talk about these lugs for days, and could make an entire video about them. But I'll try to keep it short – the finishing on these lugs is breathtaking. The lugs themselves are mechanically independent sections, screwed into a base plate, that also contain the other "visible half" section of each of the lugs. The lugs also fit perfectly into recessed sections of the bezel, with precise tolerances that will make you believe it was all one single unit. A very elaborate design and construction here, and this supports my theory that this watch is really just a massive flex of their manufacturing capabilities and finishing.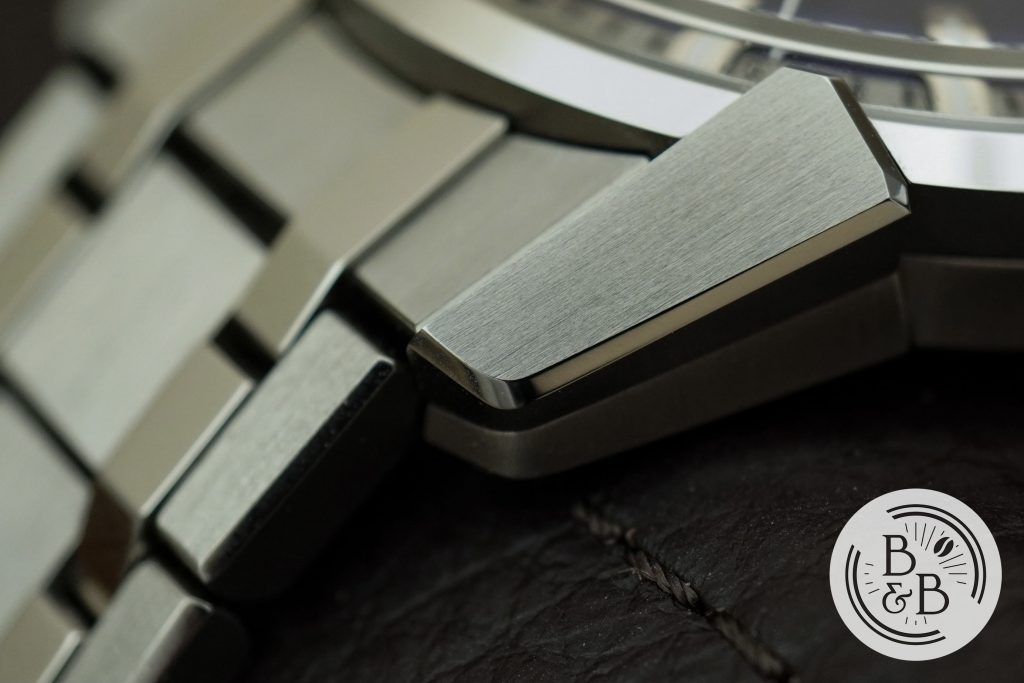 The top surface is brushed, and brushed to perfection! You can see the perfectly straight lines and there's not a single irregular patch there or an untoward brush stroke.
This surface is outlined by a polished relief edge or chamfer, which makes smooth and elegant turns instead of sharp angular corners. These corners are perfection, and show off their highly skilled mirror polishing and attention to detail.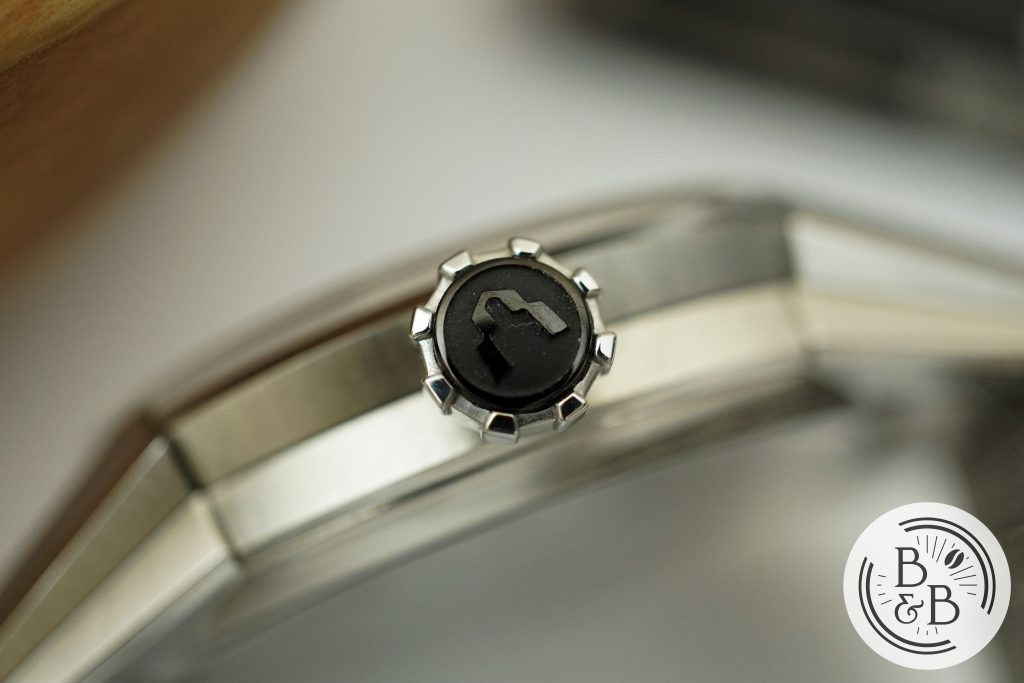 You have a 6.25 mm push-pull crown at the 3 o'clock position that is tapered like a pilot watch crown, but has a very intricate grip that resembles a mechanical gear (maybe?). The crown has the brand's logo on what appears to be a ceramic insert. The operating experience is excellent, with no wobble whatsoever.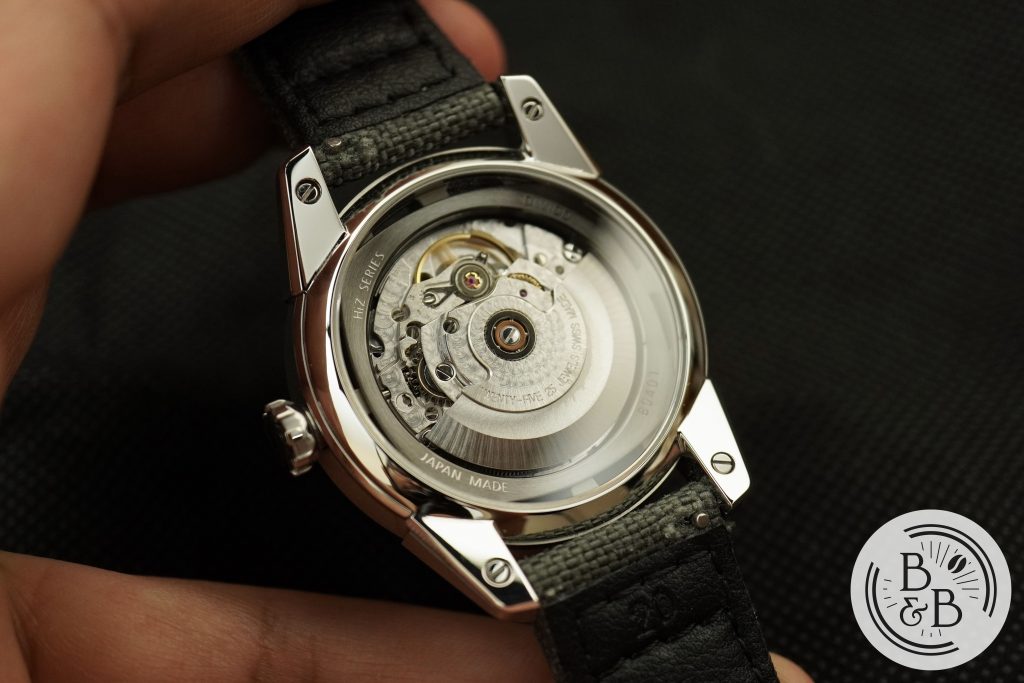 Flipping it over, you get a view of the base-plate that seats the four lugs and houses a large exhibition window. You also get to see the core of the dial structure, or inner case, that surrounds the movement. This "case in case" design is their signature design style, and can be seen across their entire range of watches. This watch is rated for up-to 50m of water resistance, but given how many individual components there are, I won't be taking this one swimming or even close to water.
---
Dial
Visually, what you would consider the dial, is an intricate combination of at least four physical elements, two of which serve as structural elements of the overall case design too. I've never seen something like this, and I think it just goes to show how carefully this watch has been designed. Changing a small aspect of the dial layout would mean an entire redesign of the core structure. And while that is highly unnecessary and a design overkill, I absolutely love it! And it feeds into the same kind of madness that makes me appreciate watches to begin with.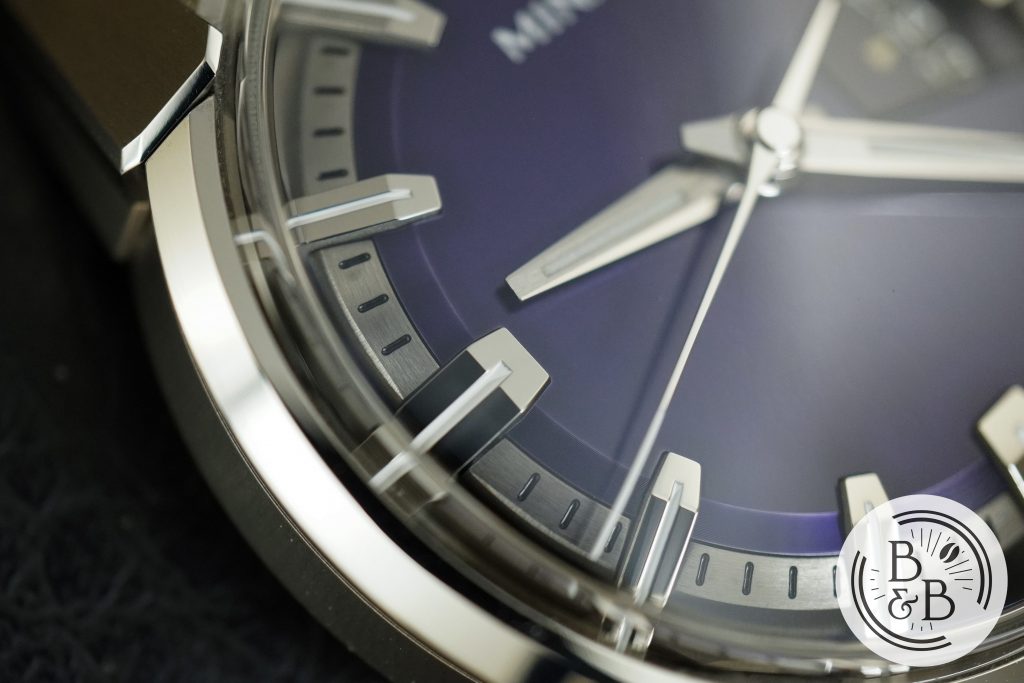 The outermost element is the minute and seconds track, which appears to be a single piece of stainless steel that envelops the movement and serves as one of the primary support masses for the case. But none of this is obvious to the naked eye, and the outer track and indices misleadingly appear to be as one. This outer track has a brushed metal finish with painted black indices. Precise, and I mean precise(!), cutouts are made for the indices, and this outer track perfectly surrounds the inner dial elements with tolerances that are astonishingly good.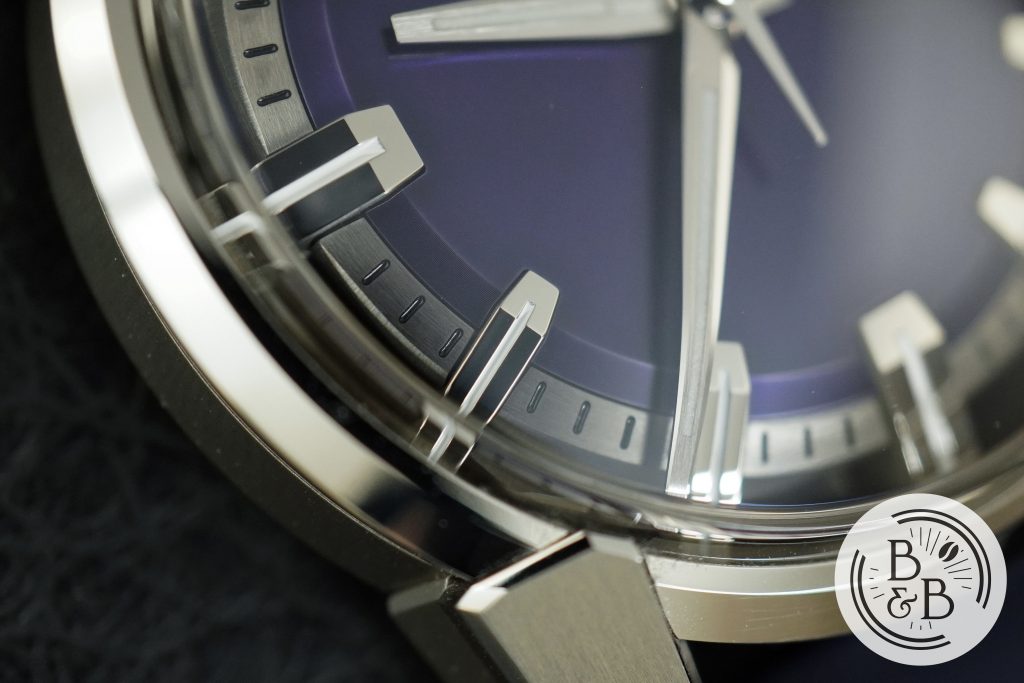 You then have large indices that are polished with Sallaz machines (Zaratsu) and echo the same sharp, aggressive and angular design features of the case. These indices have deep grooves filled with white paint, that serve as a more precise measurement reference. All these indices lie on a single circular ring that surrounds the previous outer track structure. Three of the four main axes have thicker indices than the rest, and span the entirety of a two minute interval. The finishing here is excellent, and as mentioned before, the tolerances between the hour indices and the minute track are amazing.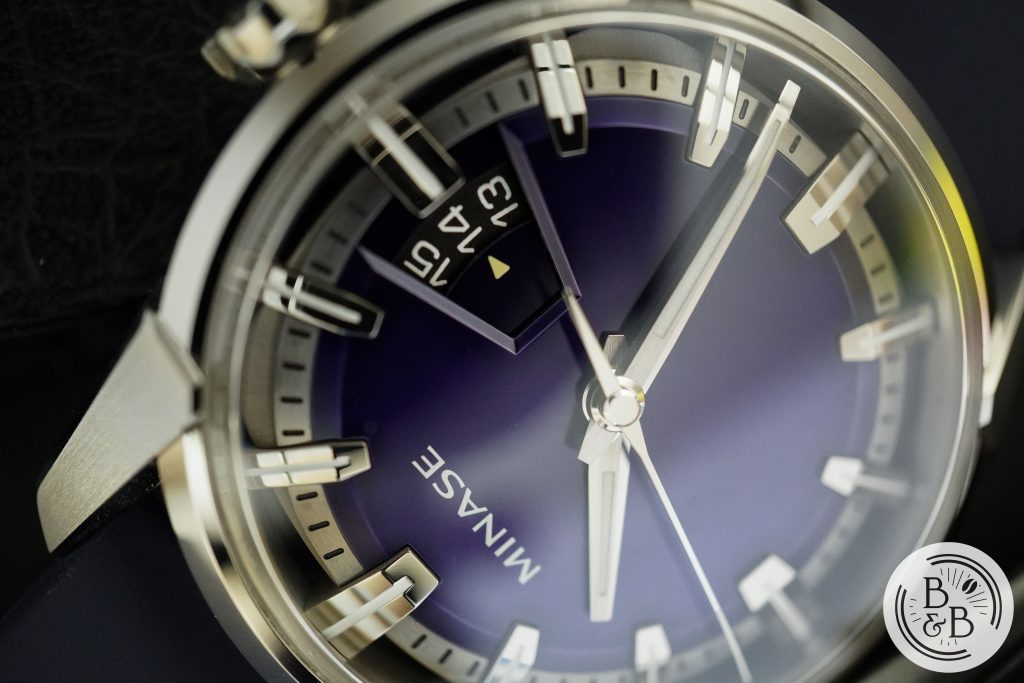 Moving inward, you get to the core of the visual dial elements – the purple / blue dial base, which happens to be a three piece construction, when you include the base date window element. Ridiculous, but ridiculously good! The dial has a copper base and appears to be finished with subtle brush strokes of different color intensities, which results in a stunning and dynamic appearance under direct light. To me it looks similar to what a hand hammered drum cymbal looks like, but disco ball works too.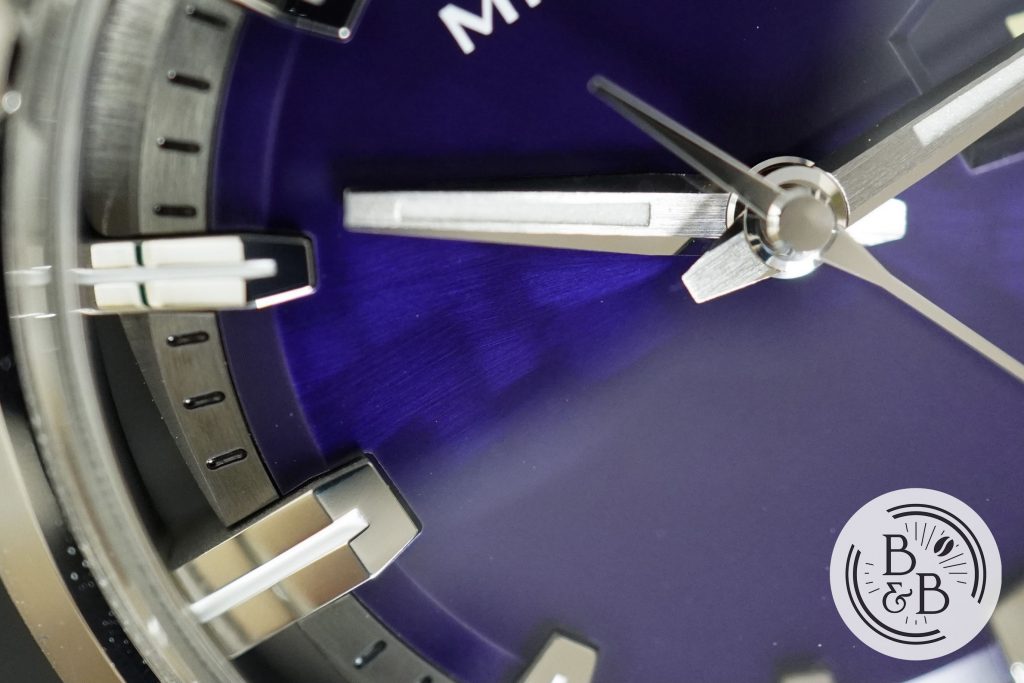 I struggled to photograph this dial finish, because it stays mostly hidden under most perspectives and diffused lighting conditions. The only way I could capture this, with my amateur photography skills, was by blasting light right at it. While the rest of the surrounds look very unappealing under such harsh light, I managed to capture some of these brush strokes.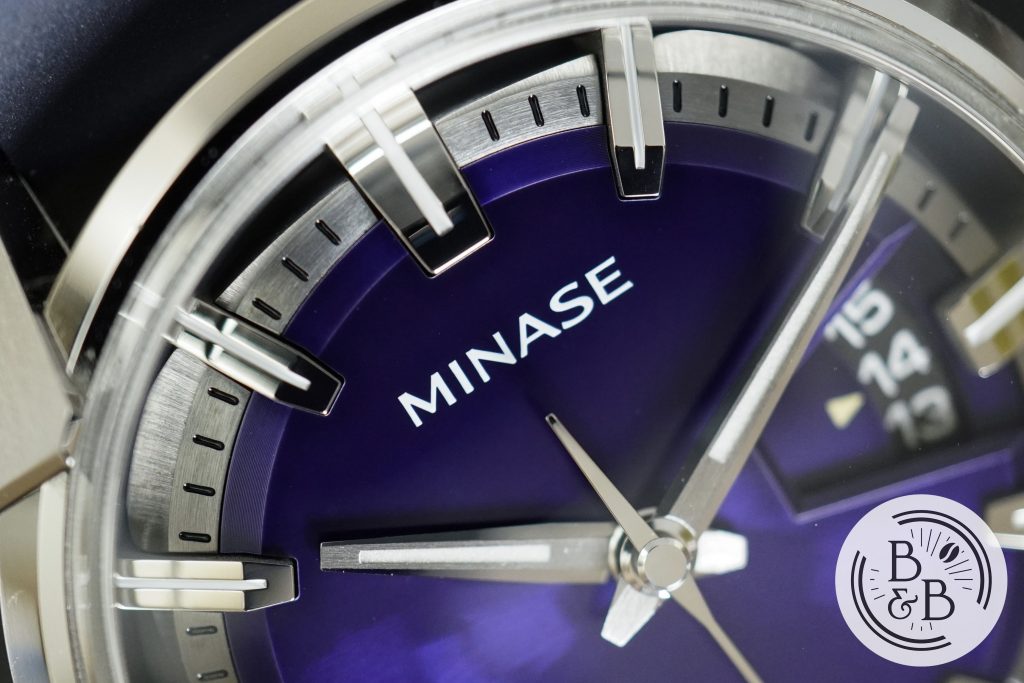 The only text on the dial, apart from the date window, is the Minase font under the 12 o'clock index. The quality of printing is good, and the simple branding lets the design speak for itself. To be honest, I don't believe they even need to brand this watch, because there's nothing else like it.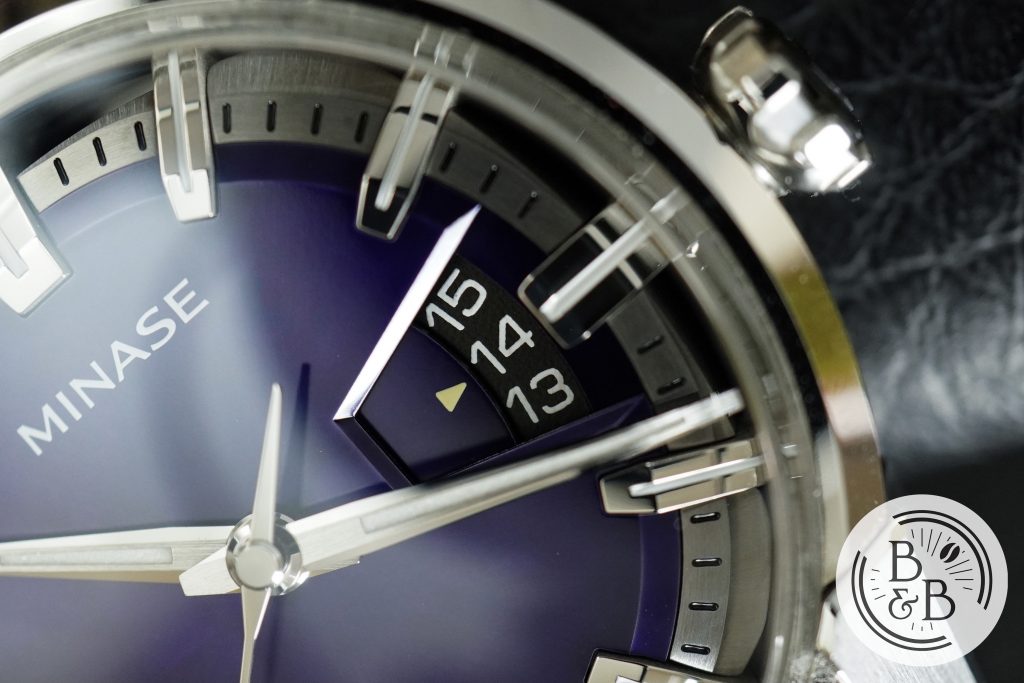 You then have a cutout section, with perfectly finished sloped sides that reveal a secondary layer with the same purple / blue finishing and a yellow triangular indicator to point at the correct date, which is on a black date wheel in a layer below it. There is so much depth here, that further conveys the statement that Minase is trying to make with this watch – they can do complexity, and they can do it well. I know there's a fraction of the community that are not fans of date windows like this one, but I think it works on this watch, and is a core element in the watch's identity. Practically, I like the idea of a larger aperture date window since the present date can be occluded by any one of the two primary hands. And this one is executed and finished well, so no complaints from me here.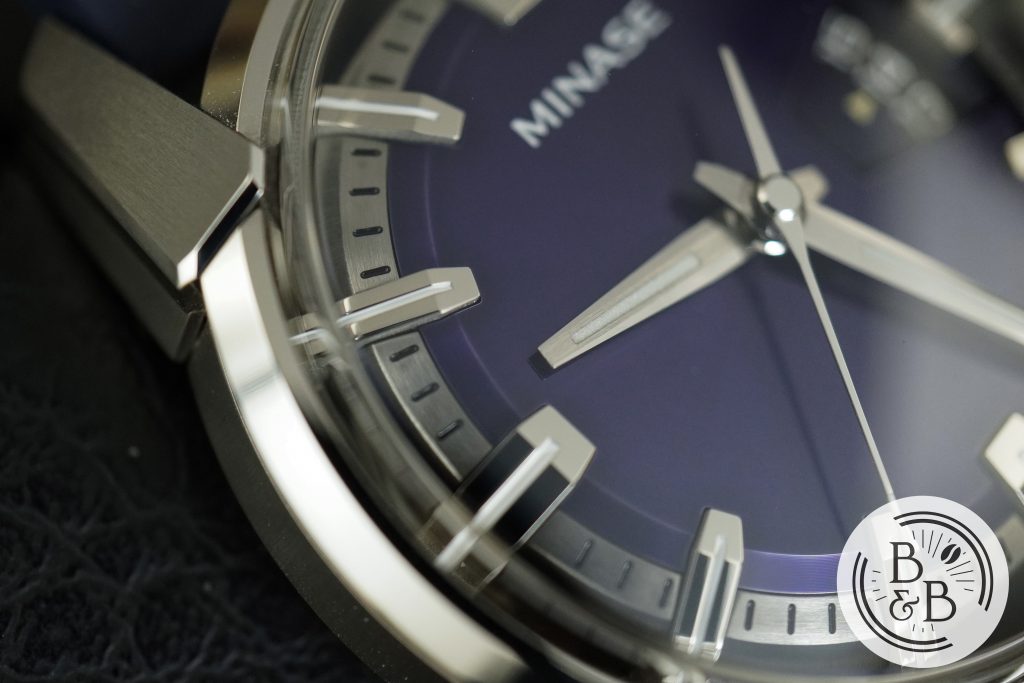 You then have well proportioned hands, with the hour hand just about reaching the indices, and the minute and seconds hand crossing over to the outer tracks. The hour and minute hands have polished and brushed surfaces, with small lumed elements. I believe these hands are made by their Swiss partners (H-development), and this difference is evident since I noticed some particles on the hands, whereas the rest of the dial was mostly clean.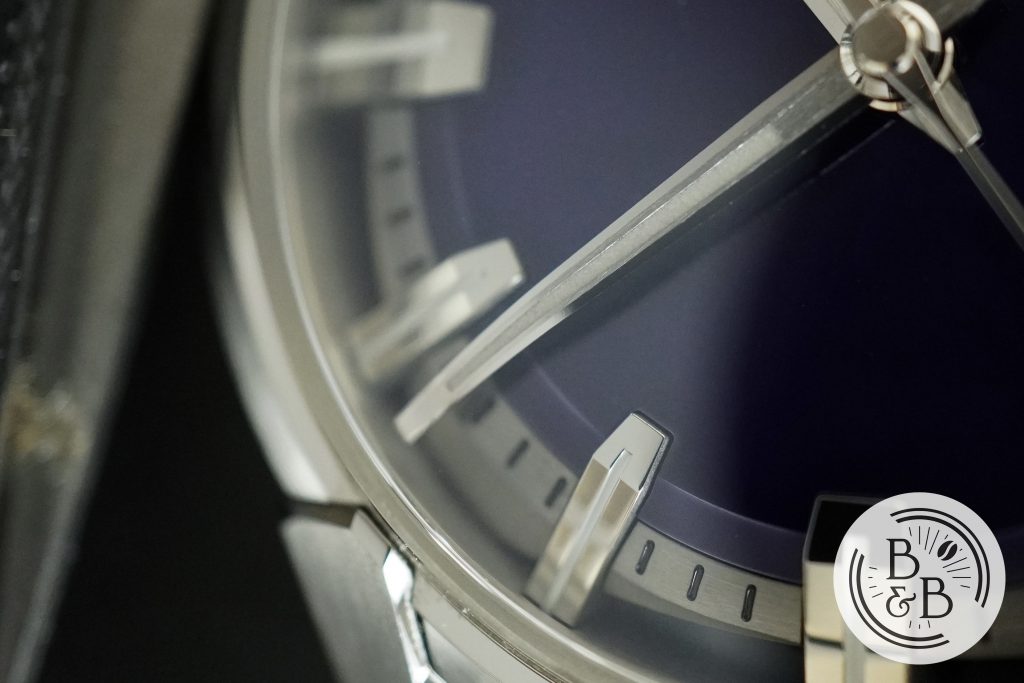 I love the polished center stack cap above the seconds hand. The tip of the seconds hand is painted white, and both the seconds hand and minute hand have curved tips to match the curved dial, which I think looks incredible. The hands are finished well, but I'd say the quality control on them is a few steps below what you'd expect from a similarly priced Grand Seiko.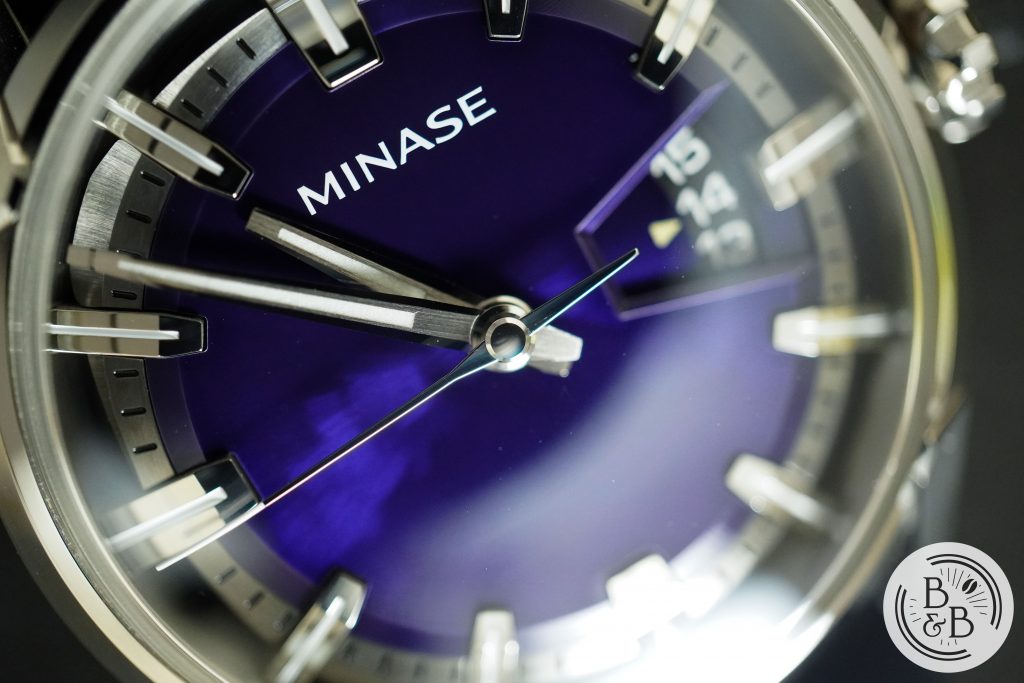 But the dial, perceived as a whole, is nothing short of impressive. I love their idea of a 'Case in Case' construction, where the dial is supported by it's own structural components, which also further support the entire case. This requires highly skilled manufacturing and design capability, to put all these small segments together, and in a manner that is both precise and aesthetically pleasing. And for this, I was willing to overlook the less than perfect quality control on the hands.
---
Lume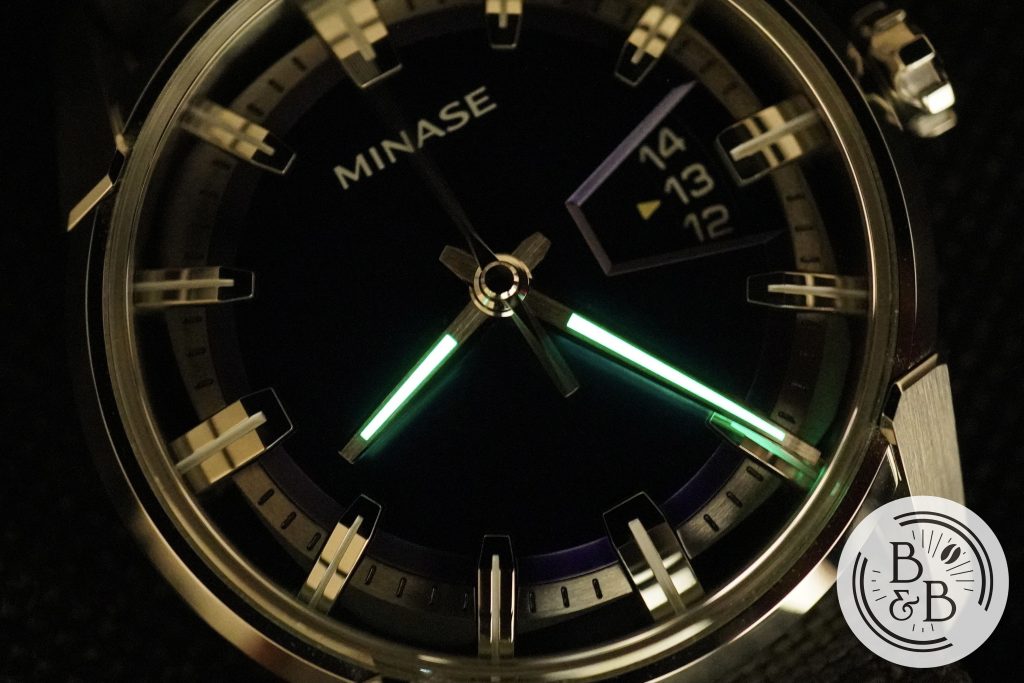 This watch did not need to have lume, and should not have attempted it either; Zaratsu polished indices and hands would've been sufficient, and the overall dressy watch category to which it belongs would've welcomed it either way. But they decided to add a small amount of lume on the hour and minute hands, and given the design and insufficient surface area, the lume is quite poor. It is not bright and fades quickly.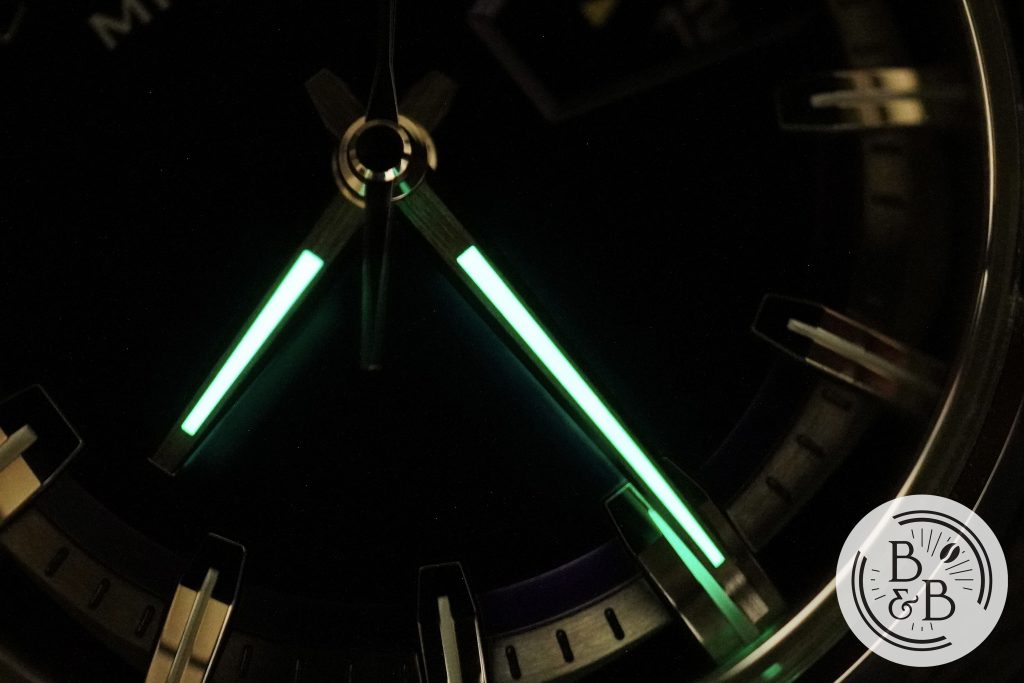 If you're interested in buying this watch, I would proceed as though this watch has no lume whatsoever. And like on most Grand Seiko watches, even if you have a tiny amount of light in the room, the high polished hands and indices will be legible to some extent.
---
Movement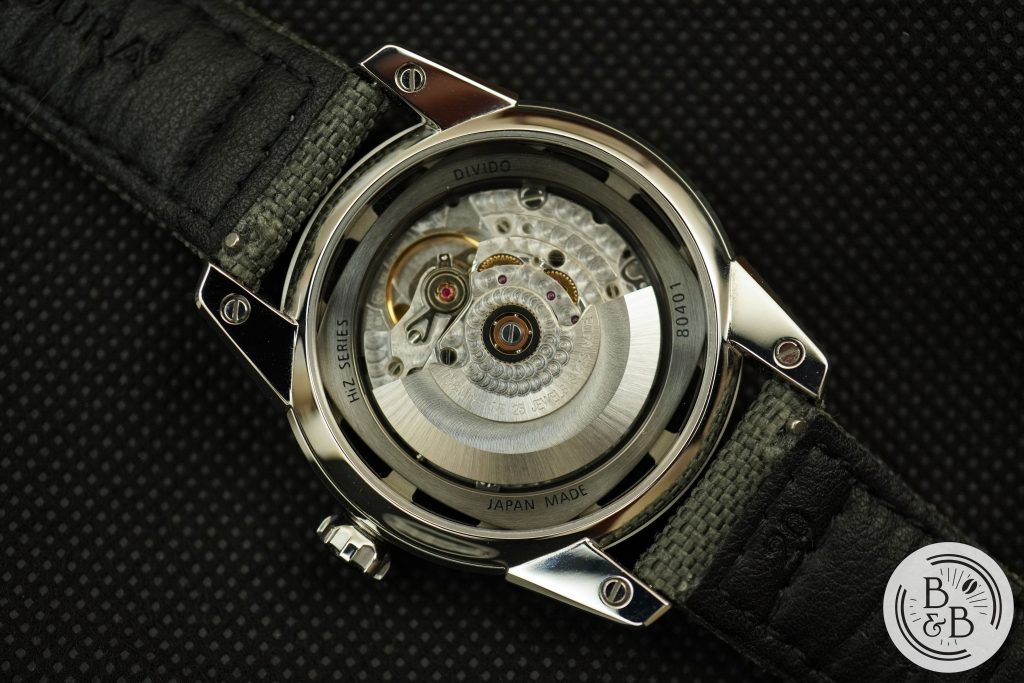 There are two ways of looking at the movement inside this watch – either (1) you can look at it as a $5000 watch with "just" an ETA 2824-2 (maybe a custom decorated ETA 2892 soon). And that's entirely reasonable if you're someone who appreciates the true watchmaking skill involved when a company researches and develops their own in-house movement. But the other perspective is that (2) you're getting a $5000 watch with a tried and tested, reasonably accurate, easily serviceable and moderately decorated movement on a watch whose focus really is not the movement. This watch is all about the design, engineering and finishing. Everything to appreciate about this watch is in it's appearance and construction.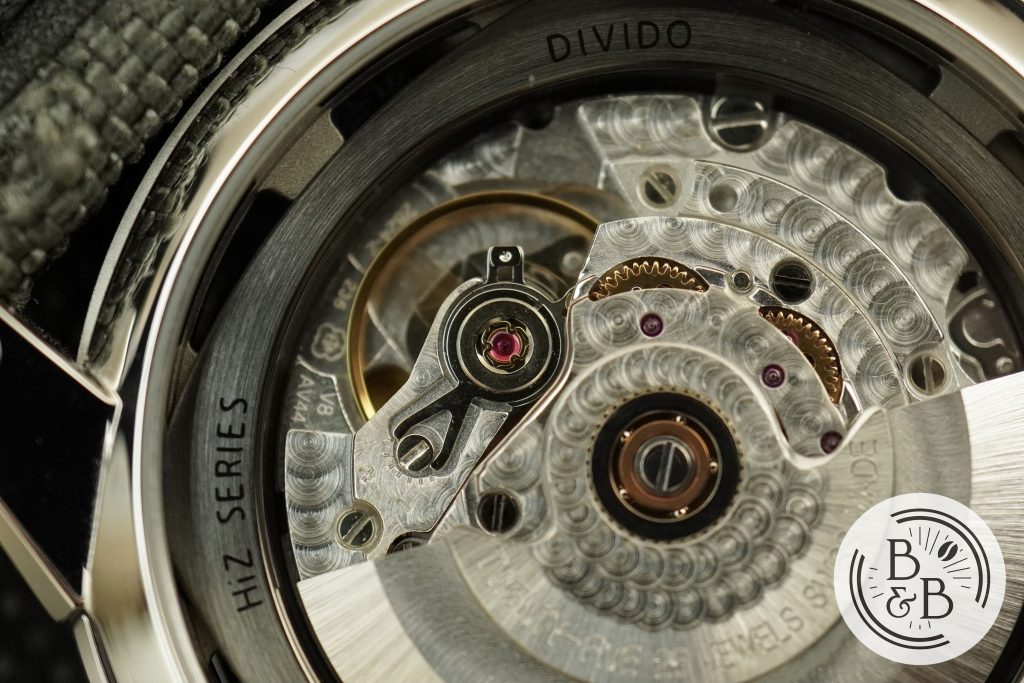 And I believe that if they were to invest in developing their own movement, and made one that matched the case and dial, in terms of performance, design and finishing, this watch would end up close to $10000 in price, given that they only make 500 watches a year. And to be honest, most folks complaining about the lack of a "fancy movement" at $5000 would certainly not pay $10000 for a Minase with one. Just to be clear, this is just my opinion, which includes an unhealthy dose of speculation regarding the costs associated with developing a fully in-house, state of the art movement with hand finishing and decoration.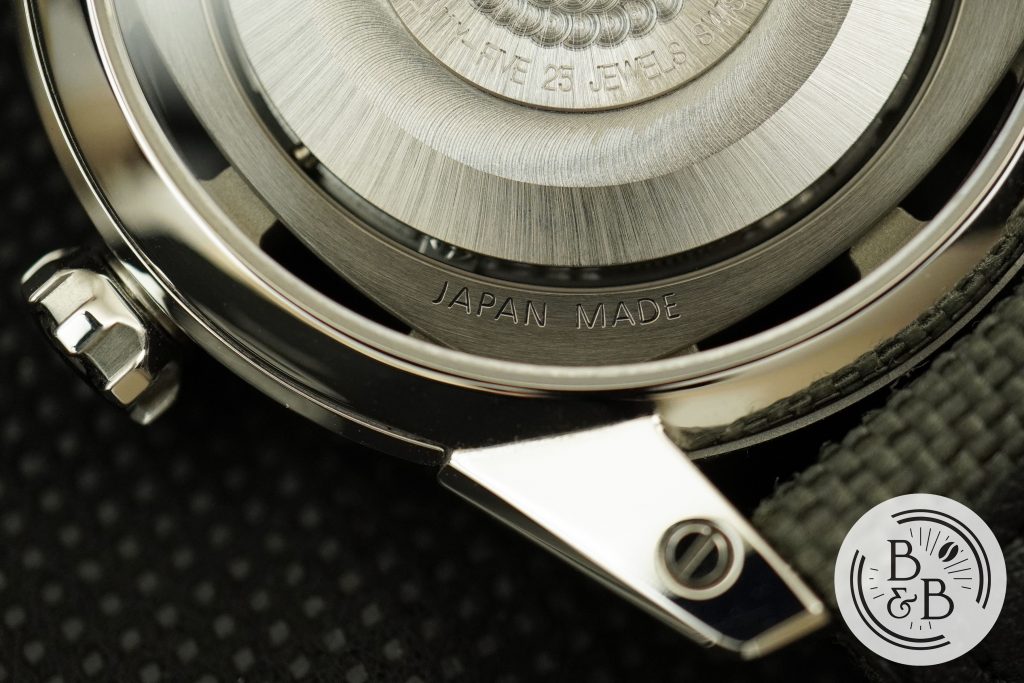 So the reality is that the beauty and excellence of this watch does not extend to it's movement, but that's OK. Folks like myself, who are drawn to exceptional build quality, design, over complicated engineering, and excellent finishing, will be easily satisfied by what is delivered for the price here. And having owned and reviewed two Ming watches, and two Kurono watches, that are also design forward watches, and also appear to be creeping close to this watch in price, I'll say the Minase earns it's price tag and then some.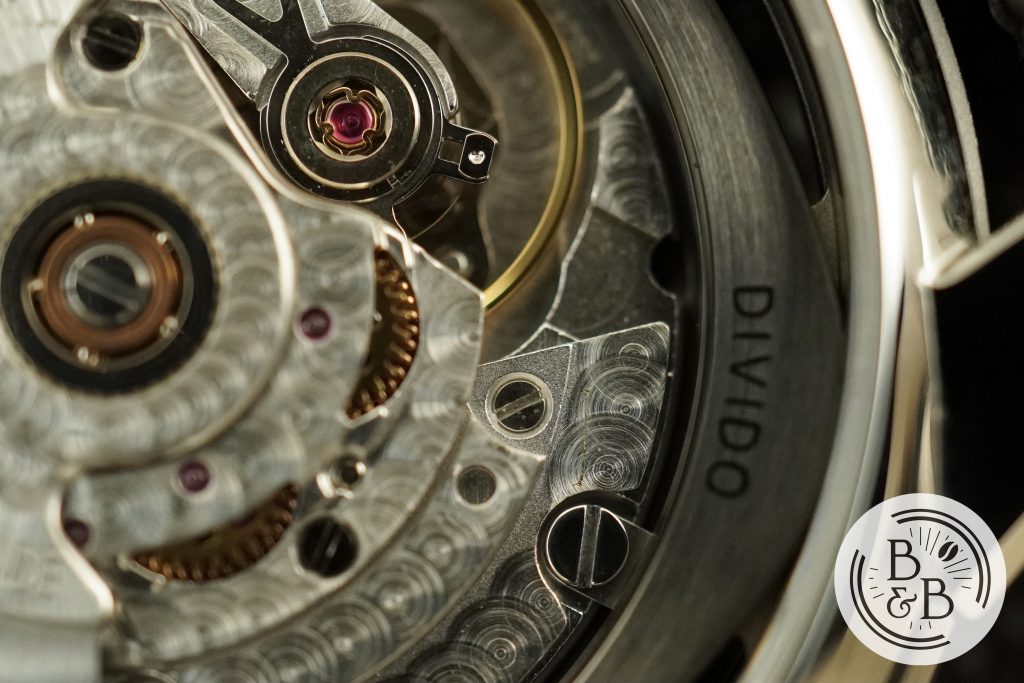 But let's get to the actual movement – the ETA 2824-2 appears generously decorated, and is given the name KT7001. According to the information I could find, it appears this is an ETA 2824-2 base that is decorated and assembled in-house by Minase. I'm not sure I believe this, because the quality control standards on the movement are poorer than the rest of the watch, with quite a few areas of dirt, smudges and finger prints. None of this is visible to the naked eye, but if you compare the dial and the movement under a macro lens, they look like they were handled by two separate entities with different standards for cleanliness.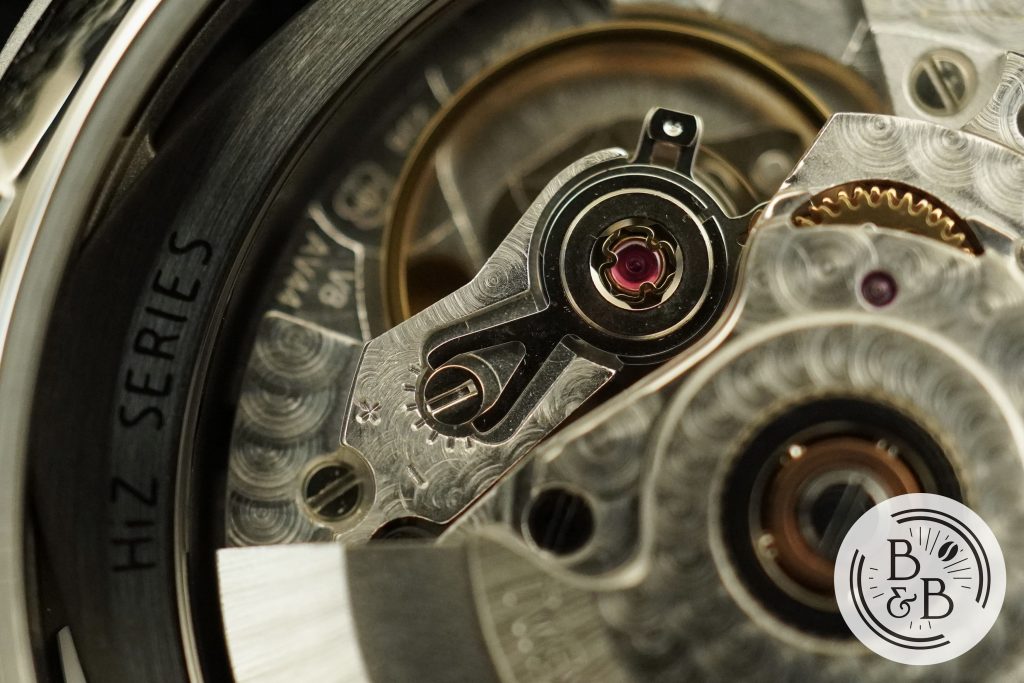 It is very likely that the decorations to the movement were performed by their Swiss partners. A few of the screws are dirty, I noticed a small scratch on one of the plates, and the overall cleanliness of this movement does not scream $5000 watch to me.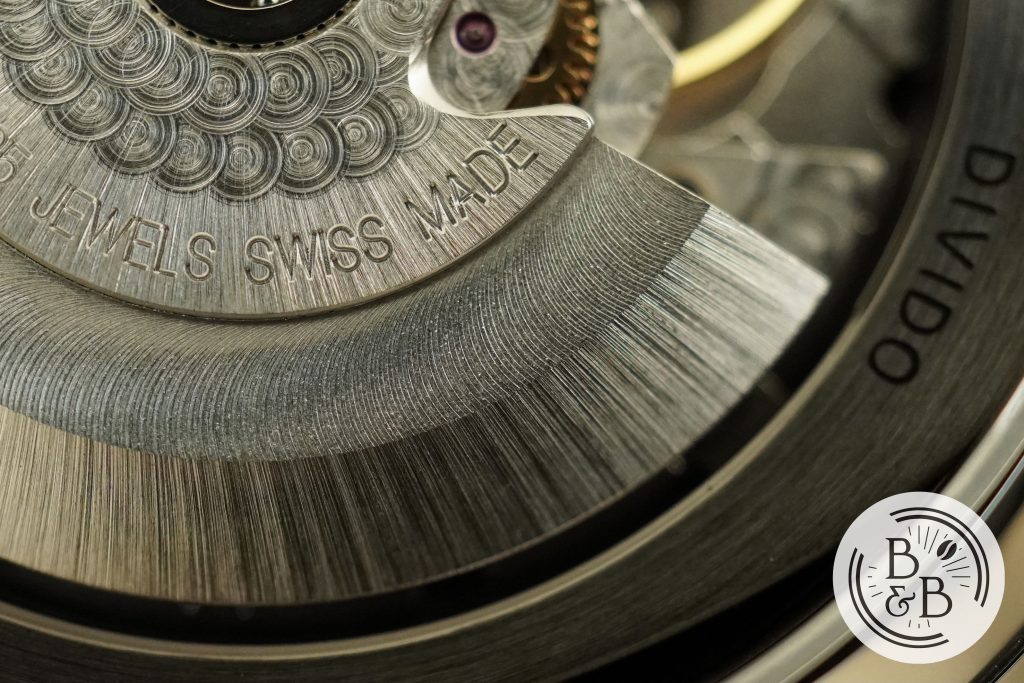 To be fair, not all of it is dirty, and the vast majority of the surfaces are clean, with a generous dose of perlage finishing. The rotor has clean lines, and there isn't any kind of dirt that could be dislodged into the movement to create trouble, like fibers, solid particles, or even metal filings. So this is purely an aesthetic issue, which usually is enough reason for me to not want to keep a watch anymore. But I find myself willing to see past this issue because I still think the watch in it's entirety is quite exceptional.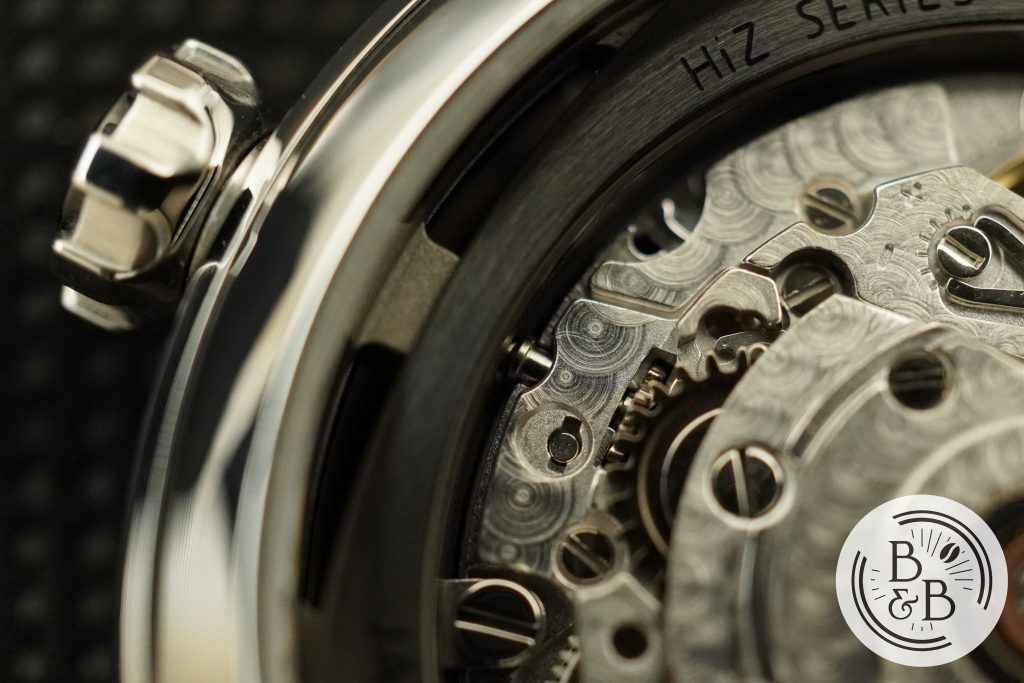 Where performance is concerned, this watch is about a year and a half old, and has not been serviced, and is running at about +3 spd in the dial up position and +6 spd in the crown up position. Both reasonable numbers for the ETA 2824 movement. These numbers should improve slightly if they decide to upgrade the Divido with the ETA 2892 based movement, so those on the fence may want to wait a little while longer.
---
Bracelet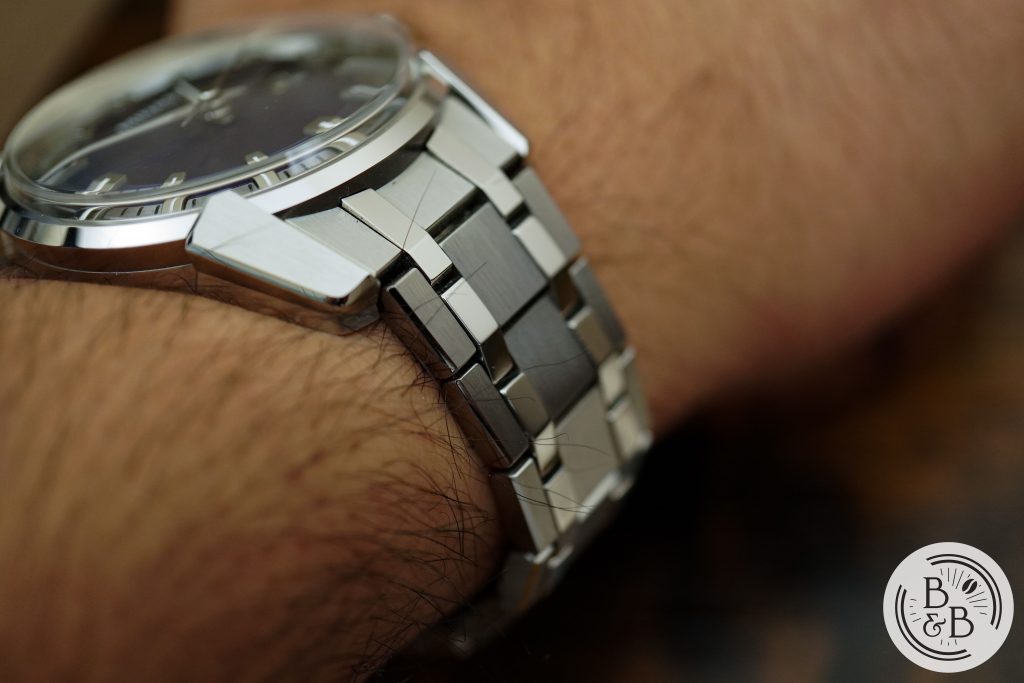 If you thought the complex design, extravagant finishing and impressive build quality would end with the case and dial, you are mistaken. There's a reason the bracelet option costs roughly $1250 more than the rubber strap option. I typically recommend any watch be purchased on a bracelet since resale is always easier. But in this case, I'd say only get the bracelet if you're certain you'll love it because $1250 isn't a small amount of money.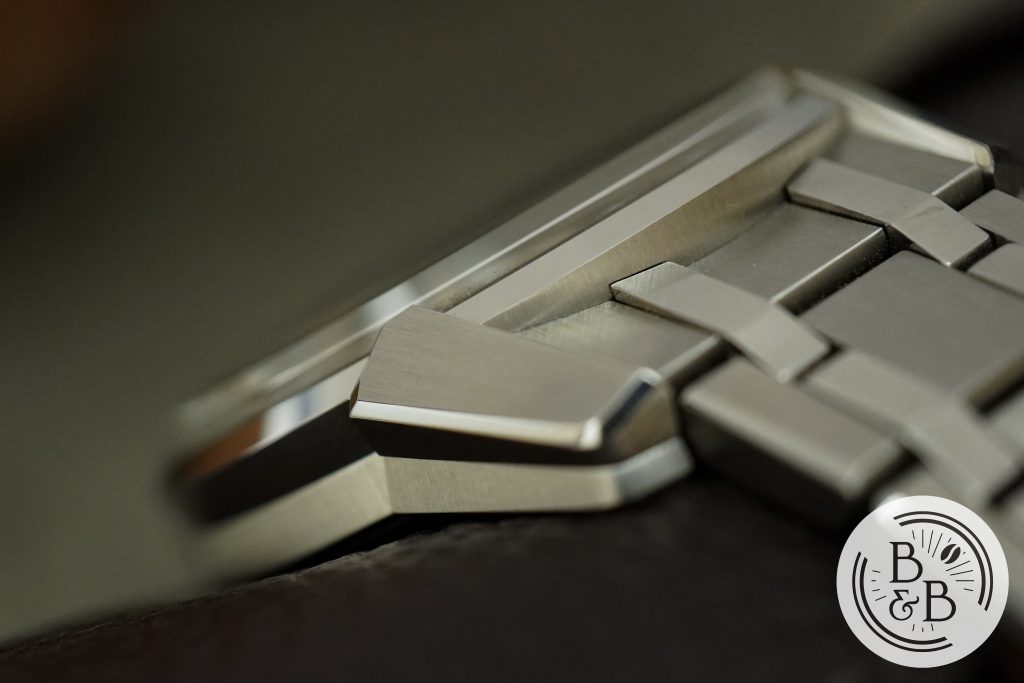 The end link fitment is excellent, with no wiggle whatsoever. Each link is made up of six distinct pieces, if you include the pin and collar holding them together, the screw that fits the three pieces in place, and the polished center links. Minase states that each bracelet segment is cut by hand, one piece at a time, and guaranteed to have tolerances for lateral play that are under 2/100th of a millimeter.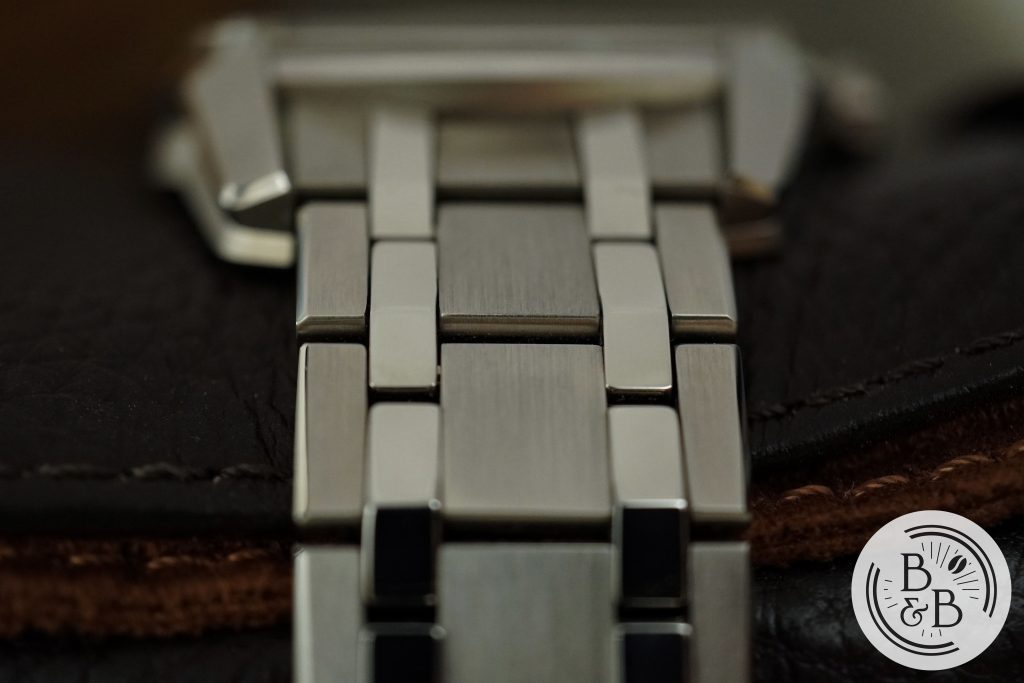 Additionally, they also guarantee tolerances of under 5/100th of a millimeter between the link holes and pin system, to minimize any possible stretching or expansion over time due to abrasion. That sounds pretty wild, and while I couldn't verify any of these tolerances myself, I will say that these links are nothing short of exceptional.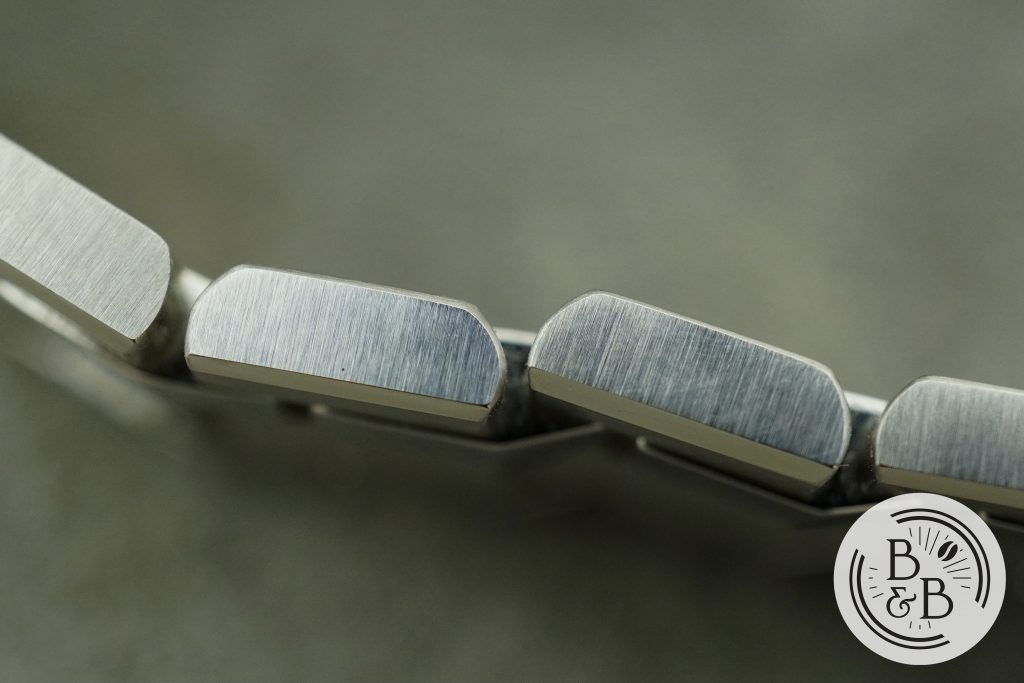 These tight tolerances, modular components, perfectly calculated articulation angles and the well ventilated link interplay, result in an excellent overall bracelet design that drapes comfortably and glamorously on the wrist.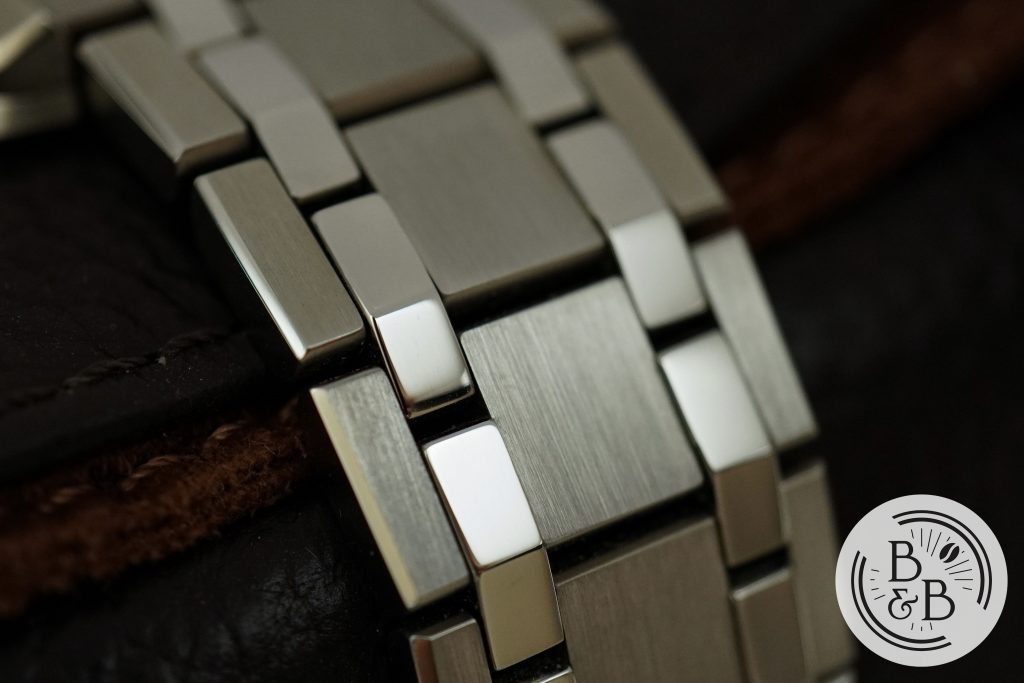 The fine brushing and Zaratsu polished center links result in a very conspicuous overall appearance. If you don't want to draw too much attention to your wrist, I would suggest going with a simple strap or their rubber strap option. These links tend to elicit the same kind of attention you'd get if you were wearing a high end integrated bracelet, like a Royal Oak.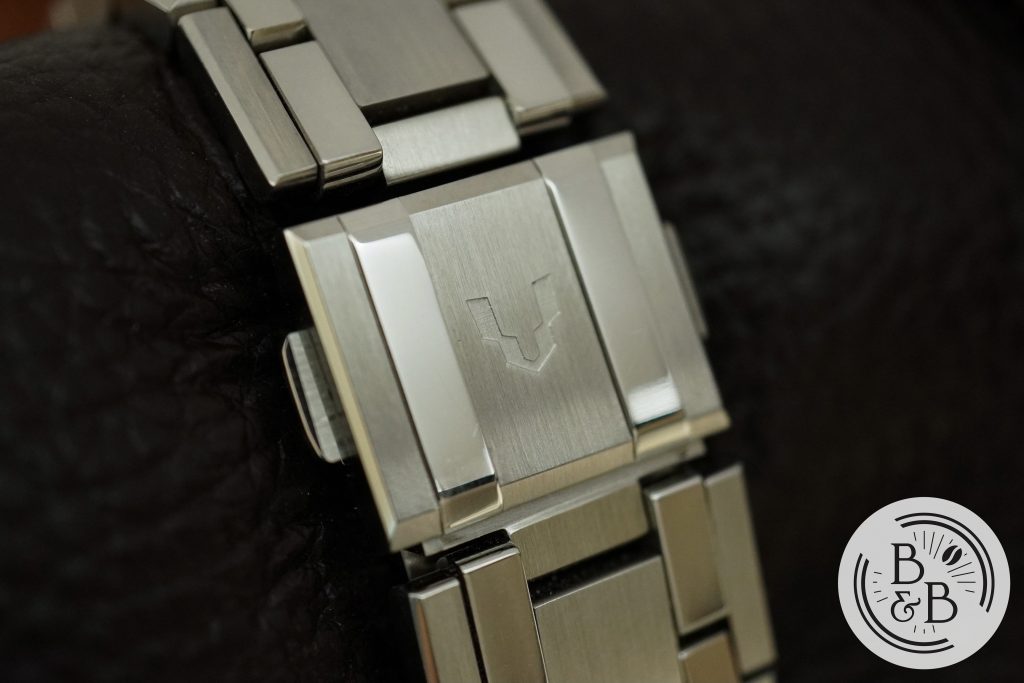 The clasp is a fairly straightforward fold-over style assembly, with milled components and a clasp that blends in very well with the rest of the bracelet. Unfortunately the clasp lacks any kind of micro-adjustment, which I think is a necessity in any modern watch. But to my surprise, I was able to dial in a perfect fit that seemed to work for me even when my wrists expanded and contracted through the day.
---
On The Wrist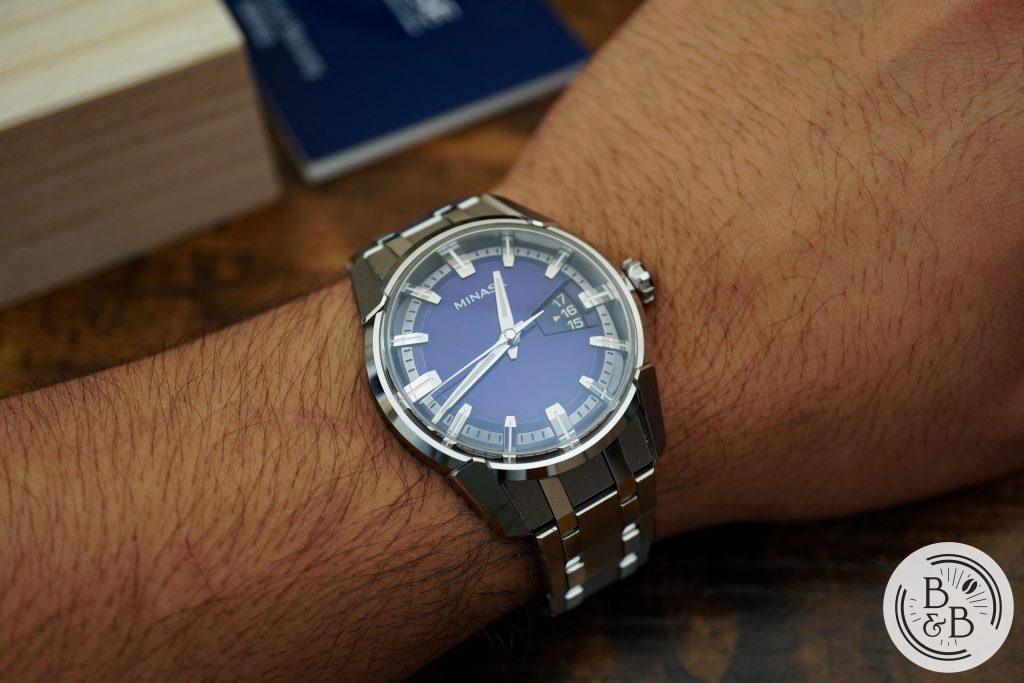 The 40 mm diameter and 48 mm lug-to-lug width (51mm between end links) translate into an excellent on-the-wrist experience. The lugs angle downwards without a protruding case-back and perfectly wrap around my wrist.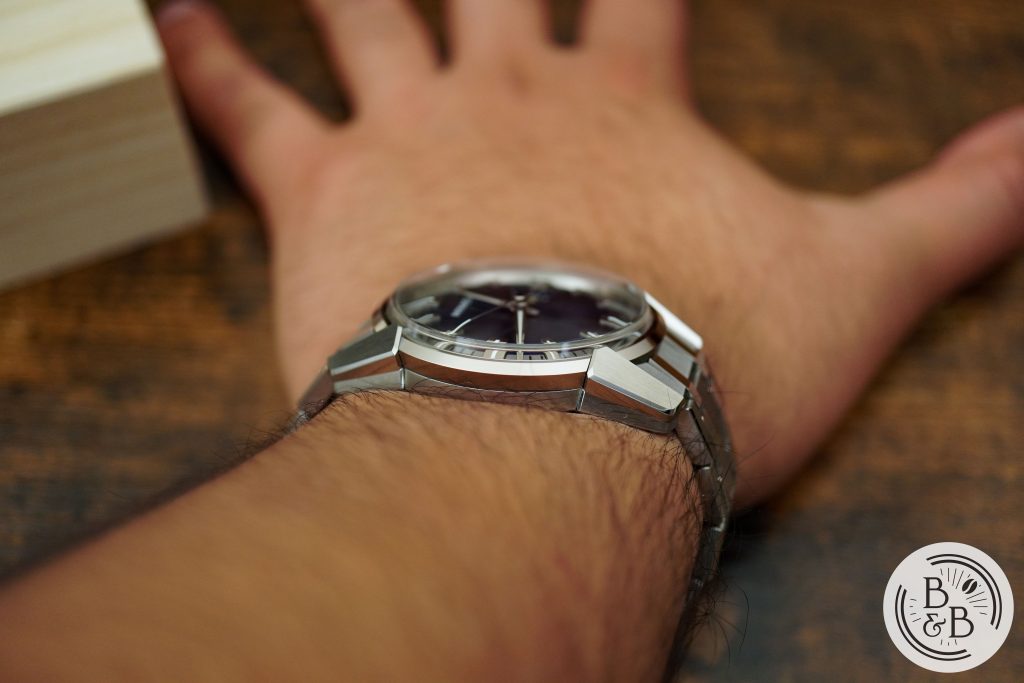 The flat lower case-plate and angled lugs help it stay well balanced, and the watch sits quite low on the wrist with it's overall 11.75 mm height. It has a very sporty overall appearance, and I love the wrist presence.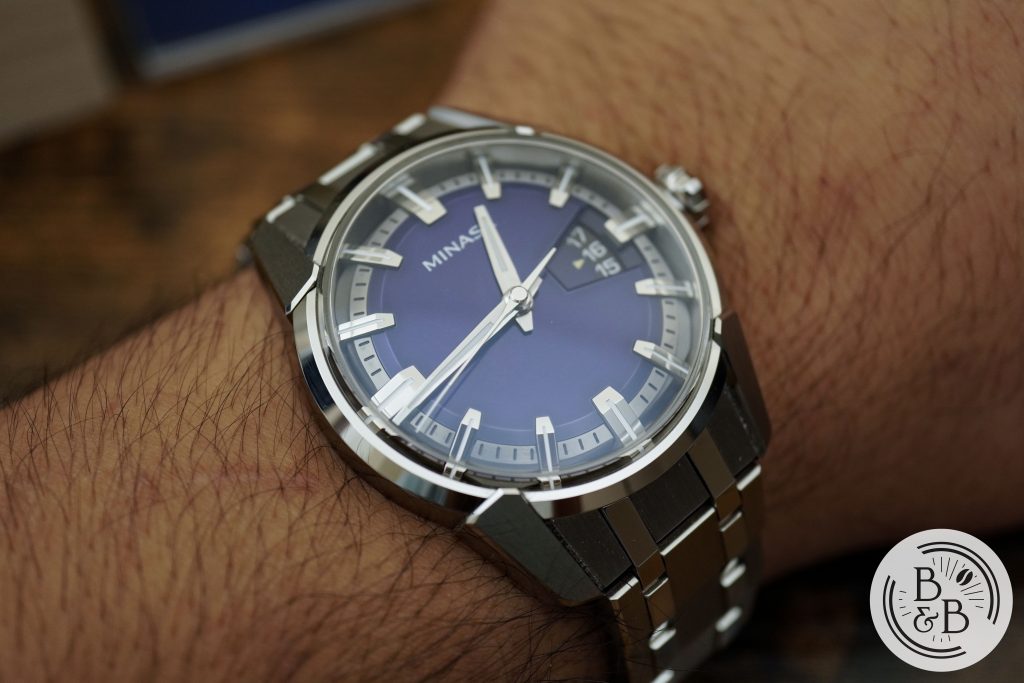 You can also get this watch on their rubber strap, which is the exact combo that Japanese Prime Minister Shinzo Abe wore. Unfortunately, the swap between bracelet and that form fitted integrated rubber strap is not easy, so I decided to pass on buying that for now. It does work with regular 20mm straps without any trouble though.
---
Concluding Thoughts
I'm going to wrap this up quick by answering the obvious question – Is this watch worth the $5000 price tag? – I think that's going to heavily depend on what you expect from it. If you're someone that appreciates design, engineering, build quality and finishing of a watch from a purely visual and aesthetic perspective, like a piece of jewelry or art, then you're going to absolutely love this. And in that case (pun intended), it is most certainly worth the $5000.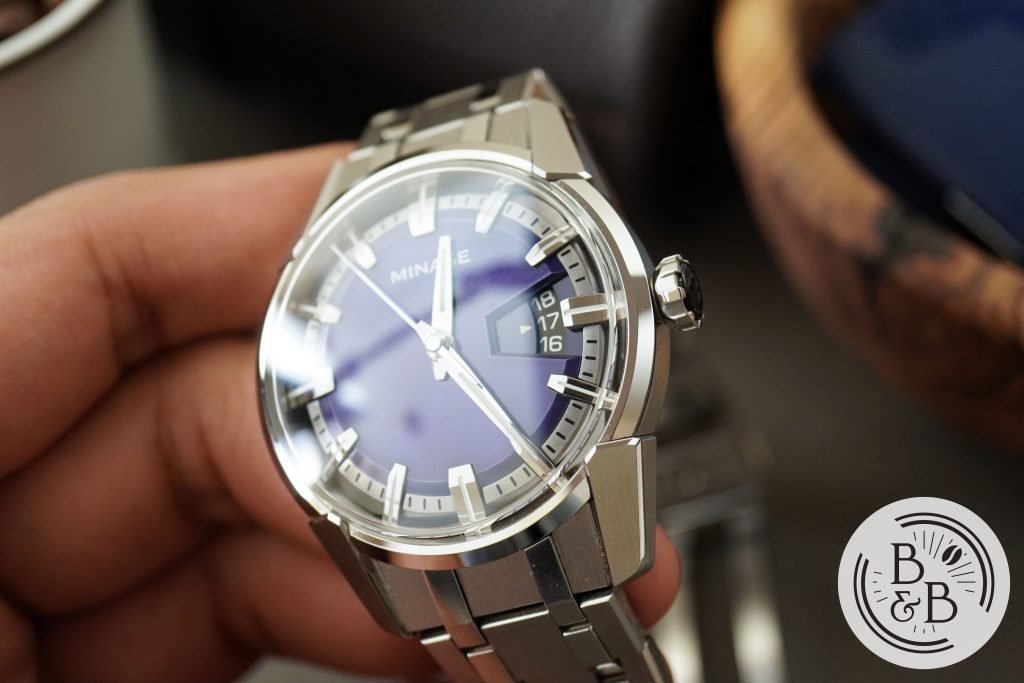 But if you're more interested in the same technical and design prowess, but applied to the movement instead, I suggest you look elsewhere. This isn't going to scratch the same kind of itch you'd scratch by buying a Dornblueth & Sohn Caliber 99.1. Because all of the value here is in the case, dial and bracelet. And as I mentioned earlier, I don't see that as a disadvantage, because if this watch managed to deliver both aspects to the same degree, you will most certainly be looking at a massive increase in price.
---
Strap Change
---
Thanks for reading!