---
Disclaimer: This watch was sent to me to review, and I do not need to return it after my review is complete. This watch was given to me without restriction and is not contingent upon a particular outcome for my review. All opinions here are my own, and Vandaag had no influence over the opinions stated here.
---
---
Contents
---
Tiefsee
I've already reviewed two watches from this interesting new micro-brand based in Germany. Vandaag launched their brand with the Schallmauer, a quartz based chronograph which has one of the cleanest dials I've seen in a sub $1000 watch. The next watch was the Primus, a quartz dress watch based on minimalist design principles. On both occasions, I was very impressed with the design and finishing of these watches, and hoped to see an automatic watch join their ranks. Vandaag recently launched their line of automatic dive watches, called Tiefsee, which translates to 'Deep Sea'.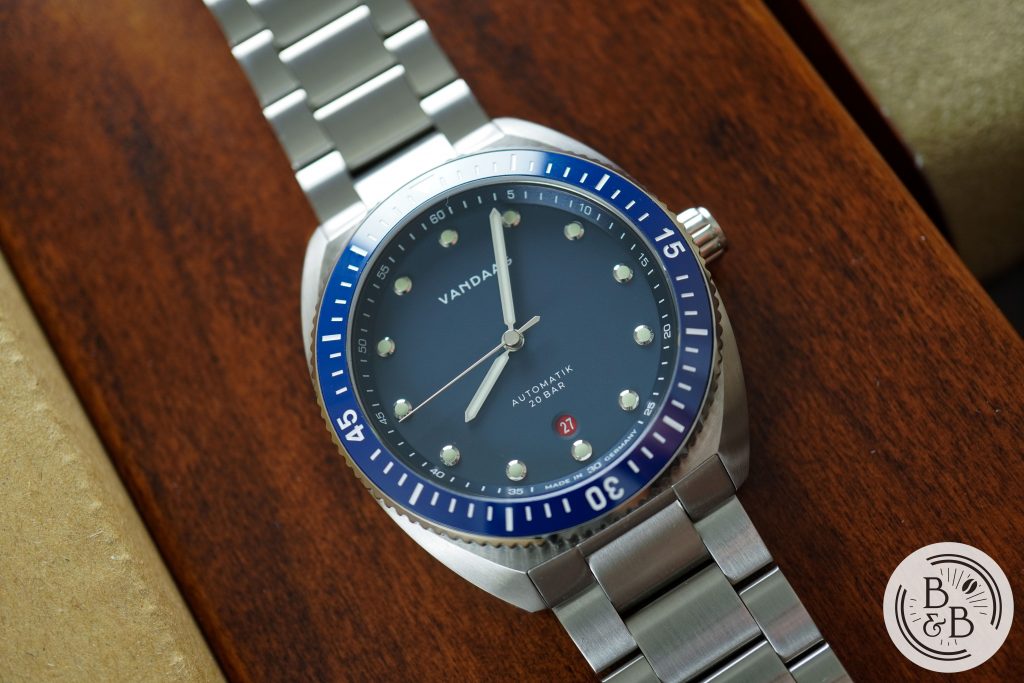 The Tiefsee retails at around $360 USD on the nylon strap, and just over $400 on the metal bracelet. The sub-$500 dive watch market has a lot to offer to the customer right now, and in my opinion is one of the most competitive areas of the micro-brand landscape.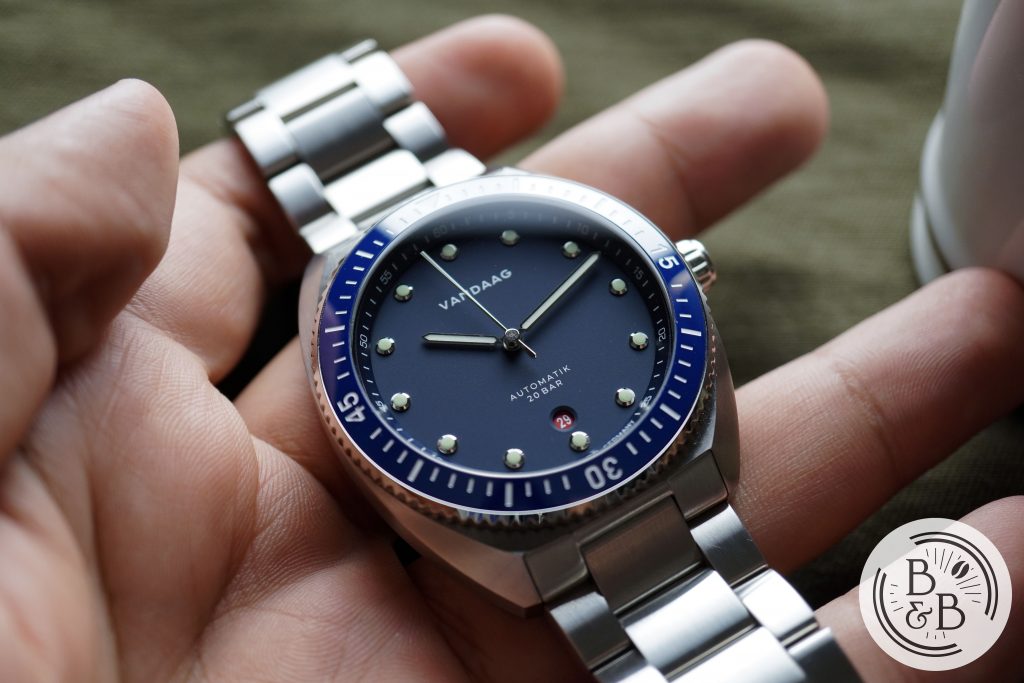 Let's take a look at the Tiefsee, and see if it is worth adding to your list of potential dive watches for $400!
---
Case
The case measures 41.5mm in diameter, 48mm from lug-to-lug and is 12.3mm tall. The case silhouette is a tonneau shape, but has a lot of interesting surfaces, that combine sharp angles and smooth curves. I love the case design, and I think the result is a watch that plays with light beautifully and is also comfortable on the wrist.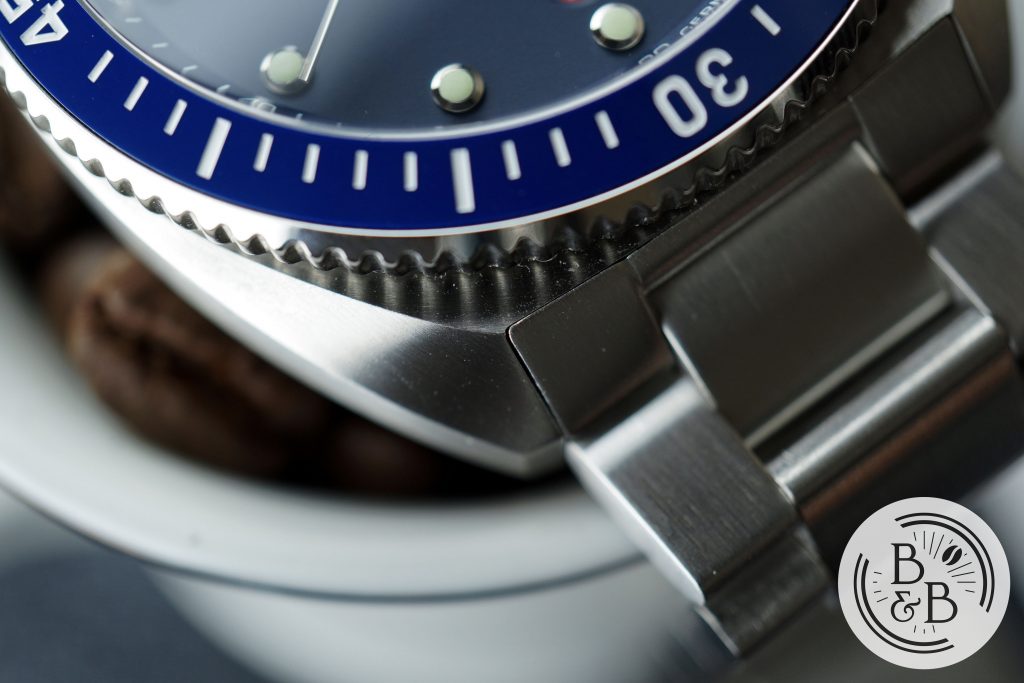 The mid-case has a narrow flat surface that dramatically curves downward into a pair of short lugs. This is clearly inspired by a lot of vintage dive watch cases (Seiko Turtle for example), and I love it. The quality of brushing on all these surfaces is excellent for the money. The lug width is 22mm, which is appropriate for the case design.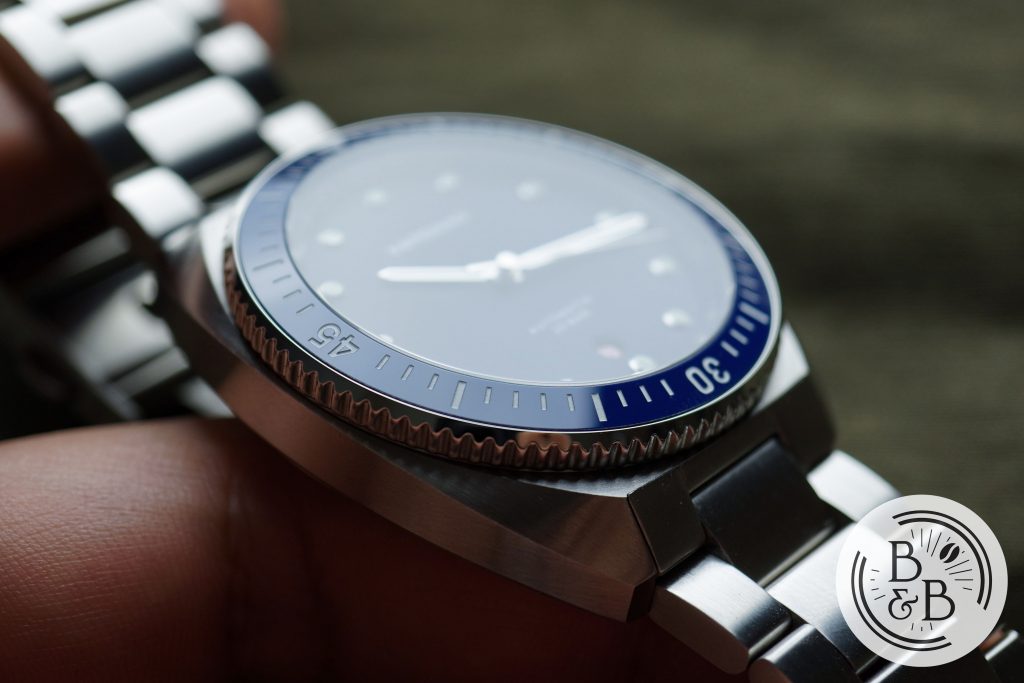 You then have a 120-click uni-directional bezel that is entirely polished, and has a very good grip. The insert is polished ceramic and as you would expect, adds to the light show that this watch puts on. There isn't any lume on the bezel unfortunately, but the quality of the filled markers is excellent.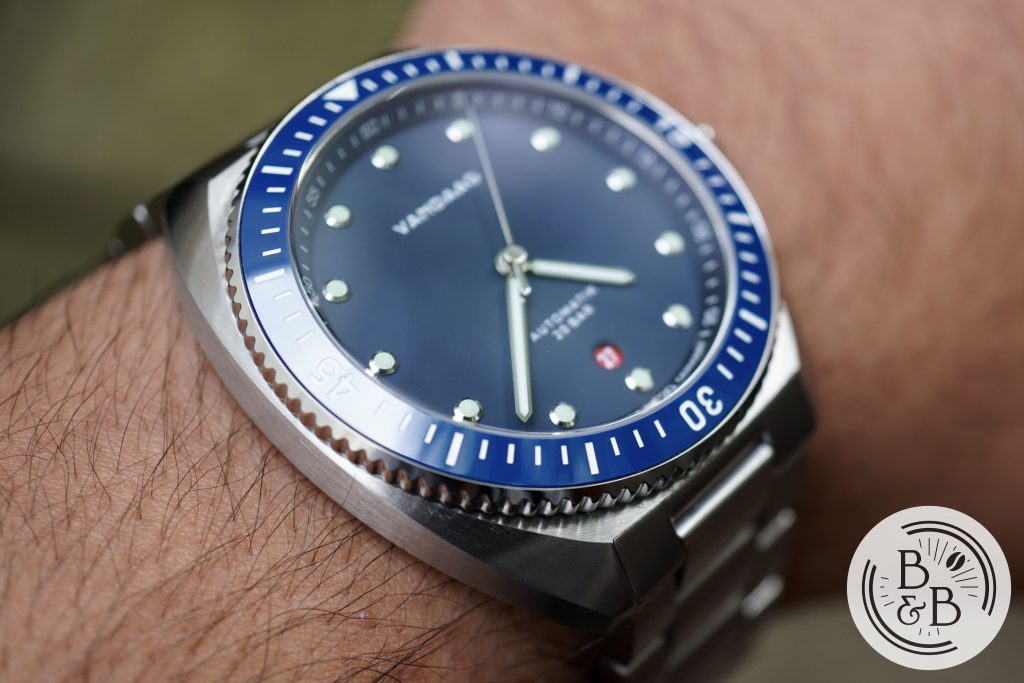 The bezel action is good and feels better than the bezel on the Schallmauer. The clicks are loud and tactile, but there is just a little bit of back-play – roughly 1/3rd of a click's worth. Not a deal breaker by any means, but an area for Vandaag to improve upon for their next bezel-equiped watch.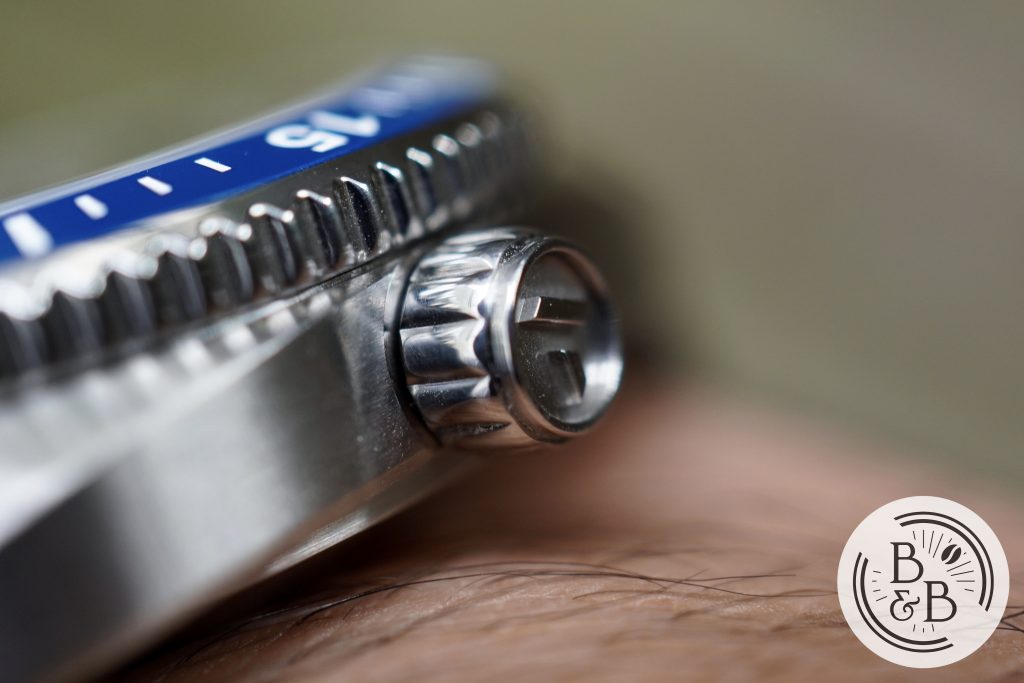 There is a screw-down crown at the 3 o'clock position that is modestly sized. My one and only real issue with this watch is the crown – I wish they had a slightly larger crown (but I tend to prefer large crowns by default), and one with a bit more friction to grip. The ridges actually look fairly deep, but I think the polishing may have made the crown too smooth. Unscrewing the crown doesn't take much effort, but getting the last few turns in when screwing it back in does. Again, a slight inconvenience but not a deal breaker for me.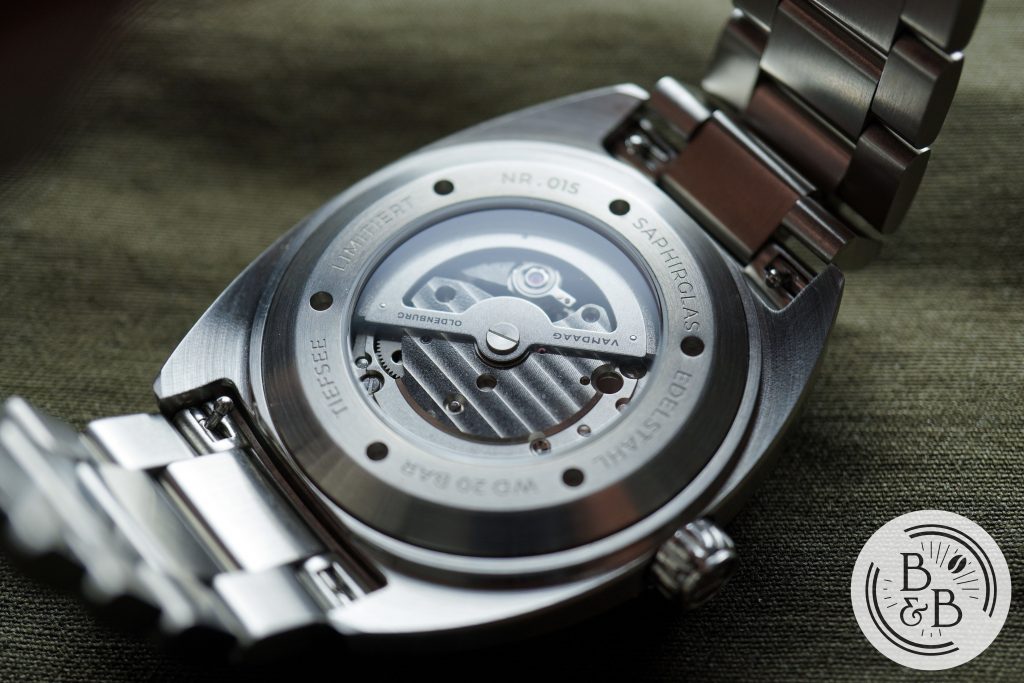 Flipping it over, you have a screw-down case-back with a sapphire crystal exhibition window that gives you a good look at the Miyota 821A movement inside it. This watch is rated for up-to 200m of water resistance.
---
Dial
Both the Schallmauer and Primus had very well designed dials, that had impressive attention to detail and finishing. The Tiefsee is no different, and shows off Vandaag's ability to make bold design decisions. And by bold I'm primarily referring to how they managed to design a dive watch dial that is extremely restrained and minimal, but yet manages to retain all dive watch functionality.
The base of the dial has a fine media blasted finish, that is painted with a subtle and matte blue color. The brand's name is printed under the 12 o'clock position and there is some text above the 6 o'clock position. The quality of printing, as with all Vandaag watches, is exceptional.
There is a dark blue chapter ring with white ticks for every minute/second increment, and Arabic numerals for every increment of five. I like that 'Made in Germany' is printed on the chapter ring and not on the dial.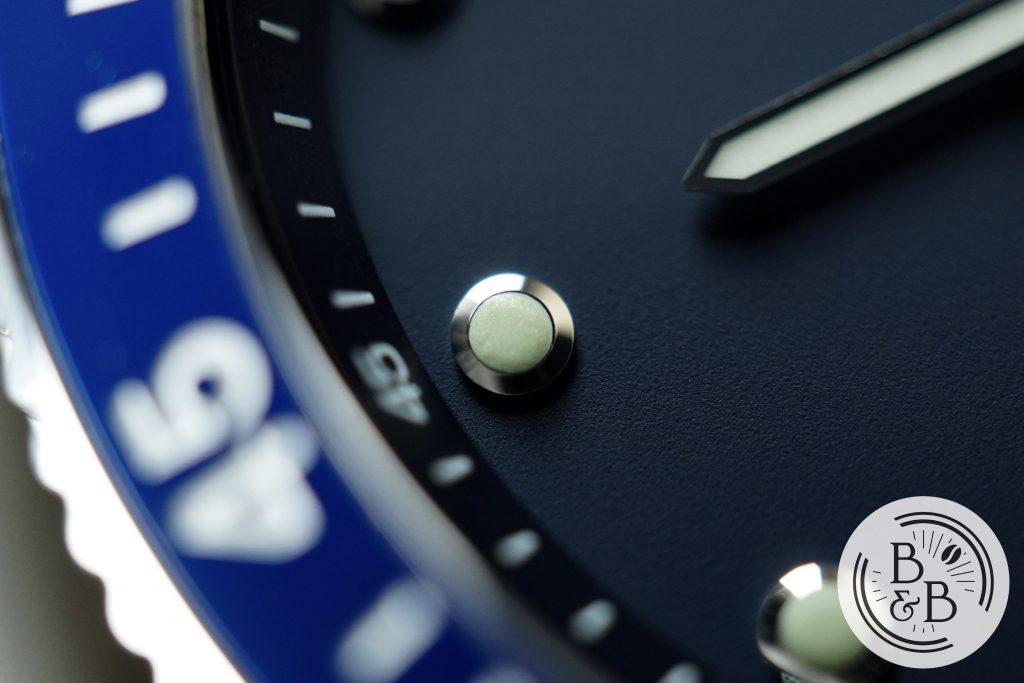 While most micro-brands choose to follow the footsteps of Rolex, with large circular or rectangular applied indices, the Tiefsee is closer in appearance to the Blancpain Bathyscaphe. These indices are small, but very well polished and generously filled with lume. The polishing on these indices is excellent with no finishing anomalies, and has a similar diamond-like glimmer to that of the Blancpain. Great stuff here, both in terms of design and quality control.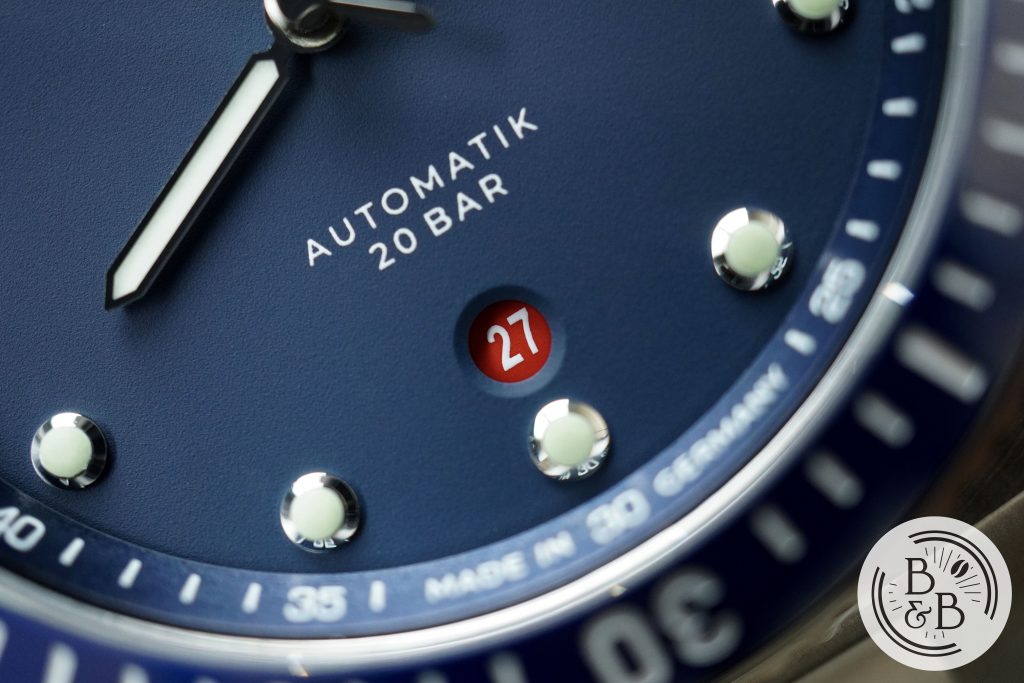 There is a circular date window at the 6 o'clock position. I'm a huge fan of 6 o'clock windows because of the overall dial symmetry. Vandaag incorporated their signature red date wheel, and I think it looks fantastic.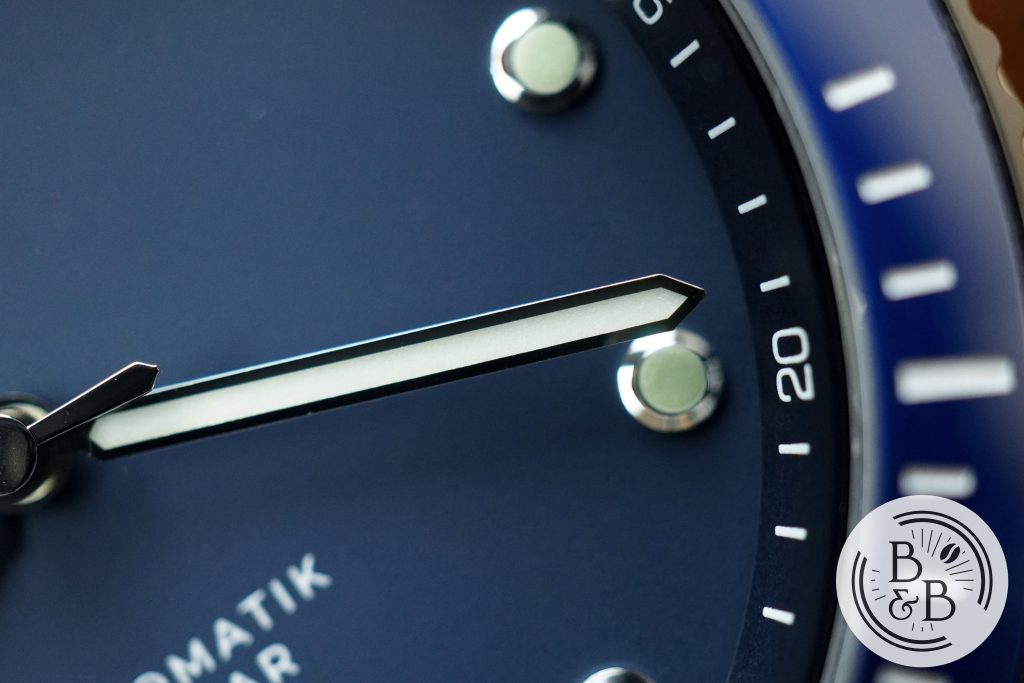 In keeping with this restrained design approach, the hand set chosen is very simple. The hour and minute hands are polished, and generously filled with lume. The proportions are good, and I think it works for the minimal aesthetic.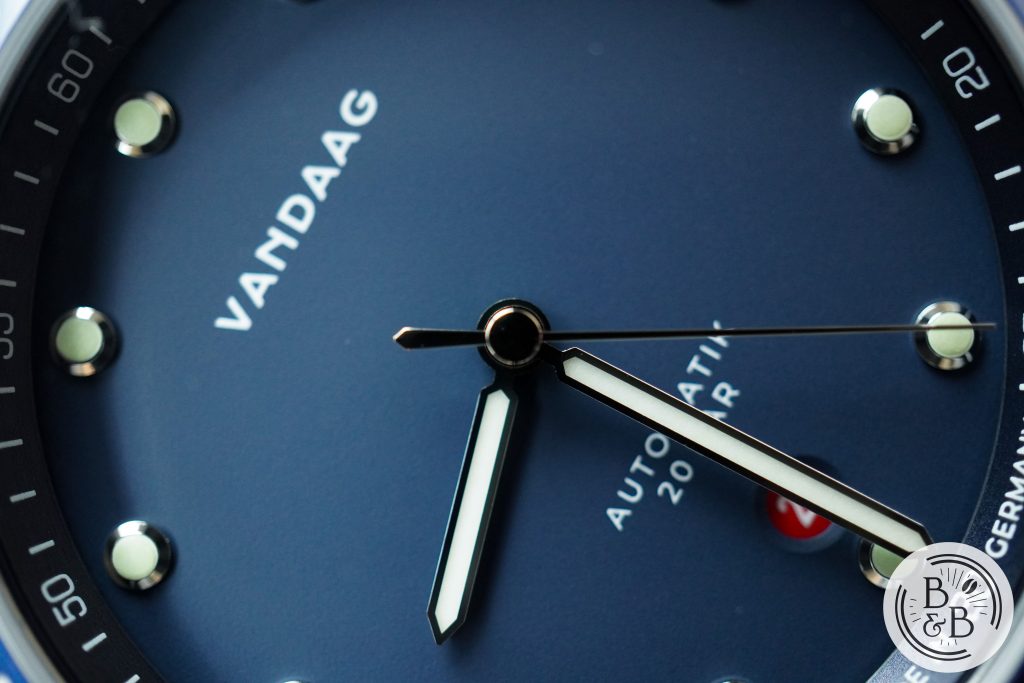 The seconds hand is similar to what you'd find on a dress watch, which is another design element that confirms this watch's dress-diver DNA. This hand is polished well, but lacks lume.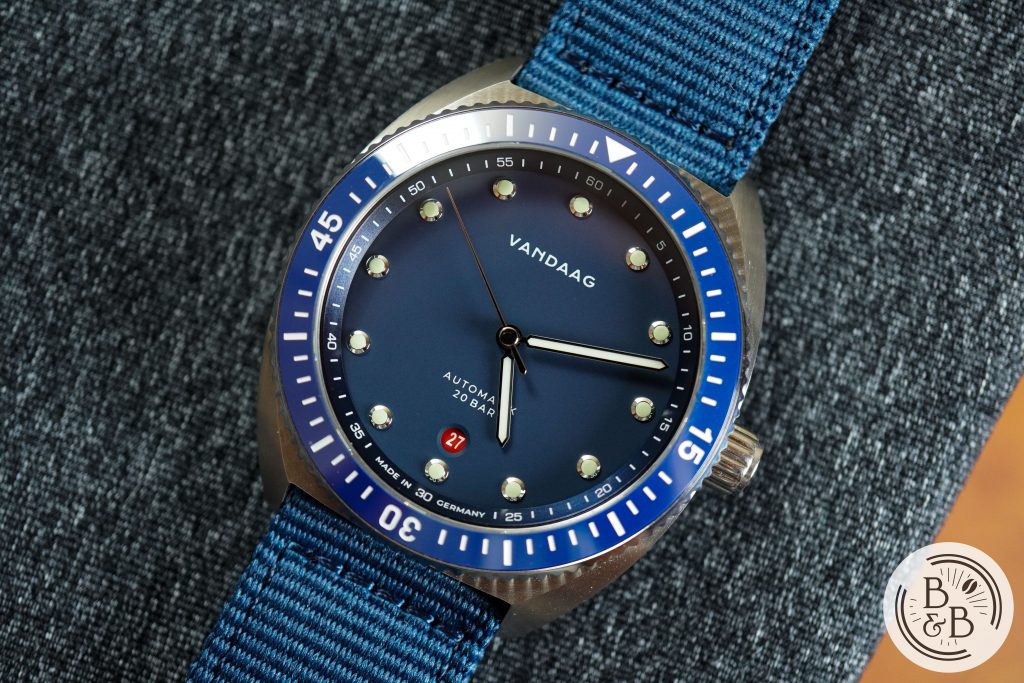 The finishing across the entire dial is excellent. For $400, you don't often find dials that are this clean and meticulous. The design is familiar, yet different. The empty space between elements reminds me again of the Blancpain Bathyspache, but I think Vandaag took that one step further by adding a German minimalist twist to this design. The dial seems to combine both a flashy dress watch appearance, with a utilitarian dive watch layout. I'm a fan.
---
Lume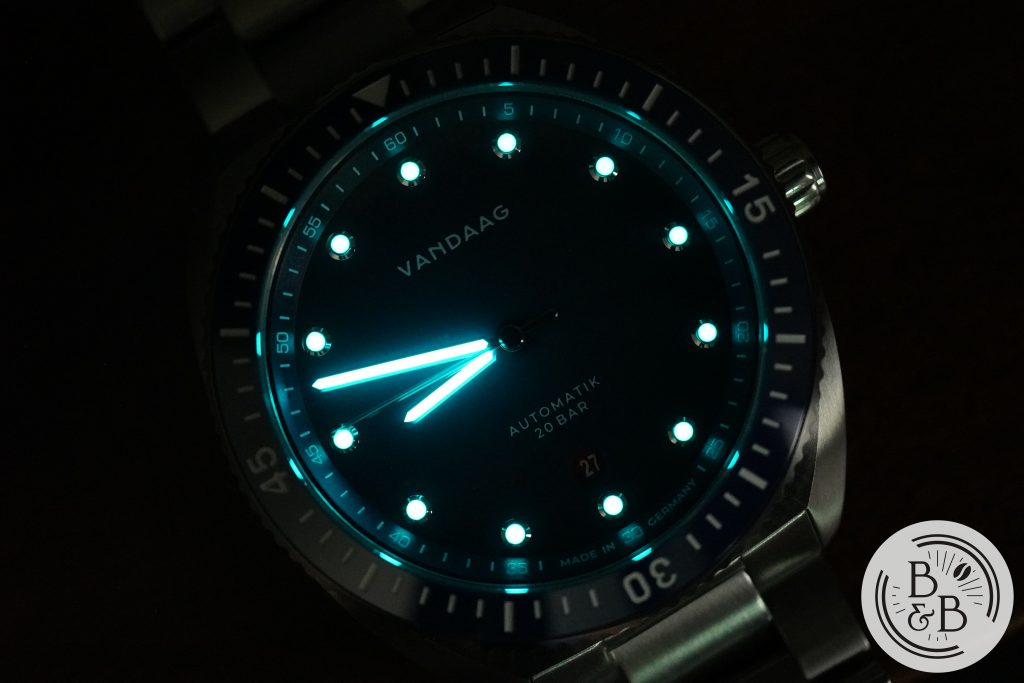 If you've read my review of the Vandaag Schallmauer, you'll know that I was very, very impressed with the lume on that watch. And they have once again decided to use Japanese LumiNova® from Nemoto & Co.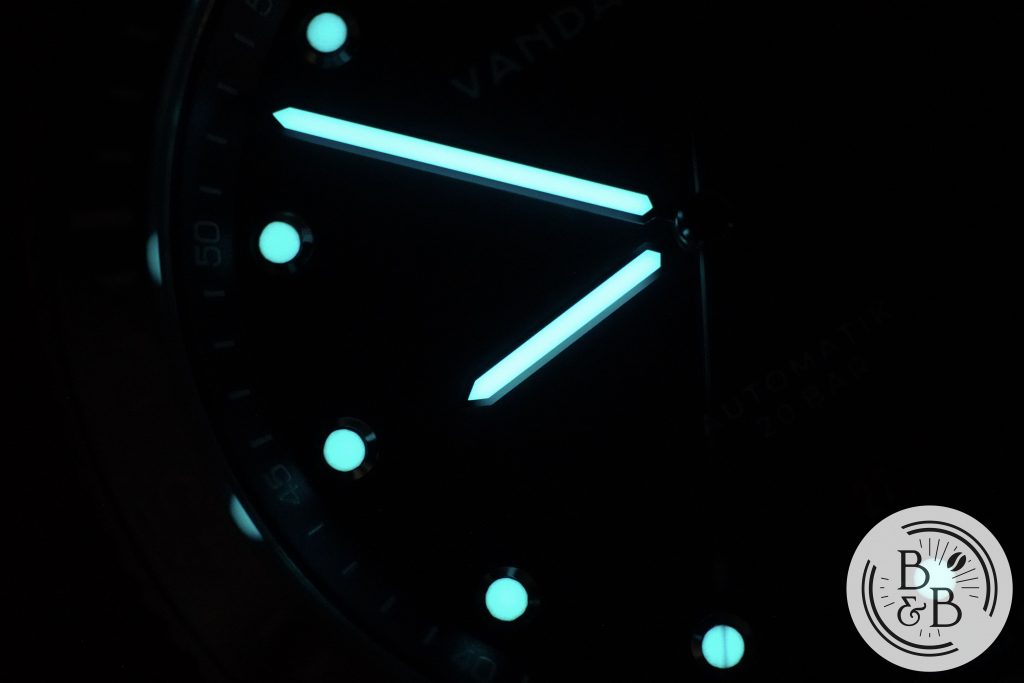 The hour and minute hands are very generously filled with lume.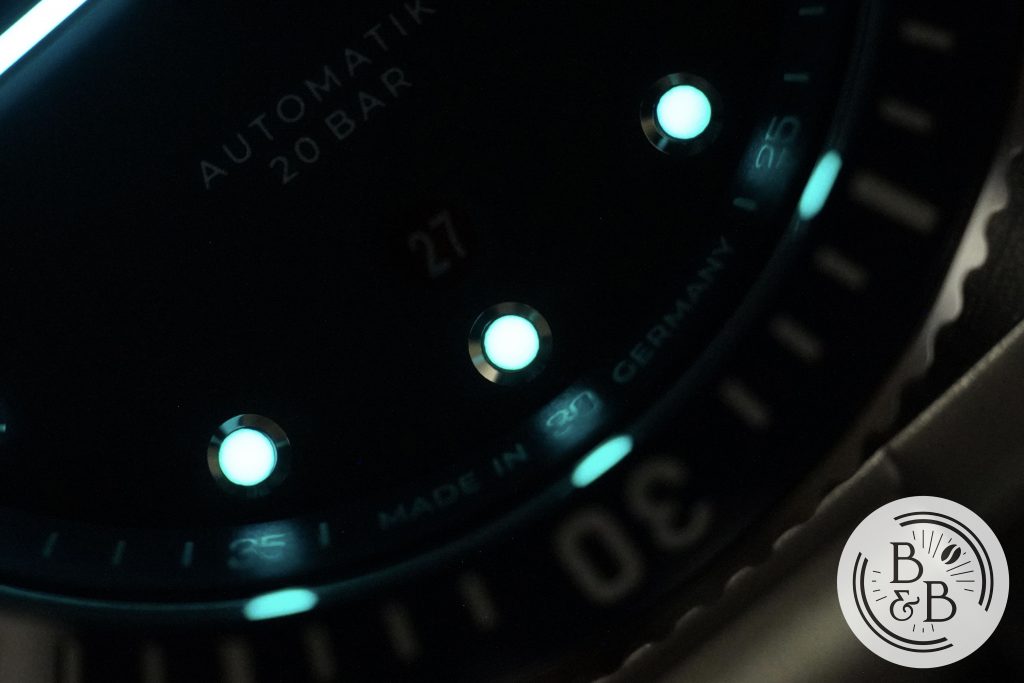 The circular applied indices are also lumed, and both of these lumed elements are very bright and have excellent longevity. I think the quality and quantity of lume used will make a lot of folks happy.
I would've liked to see some lume on the bezel, even if it was just the triangular marker at the 12 o'clock position. Additionally, the current high polished dressy seconds hand design makes lume application impossible. I would typically complain about this, but I'll take the dressy aesthetic over lume in this case.
---
Movement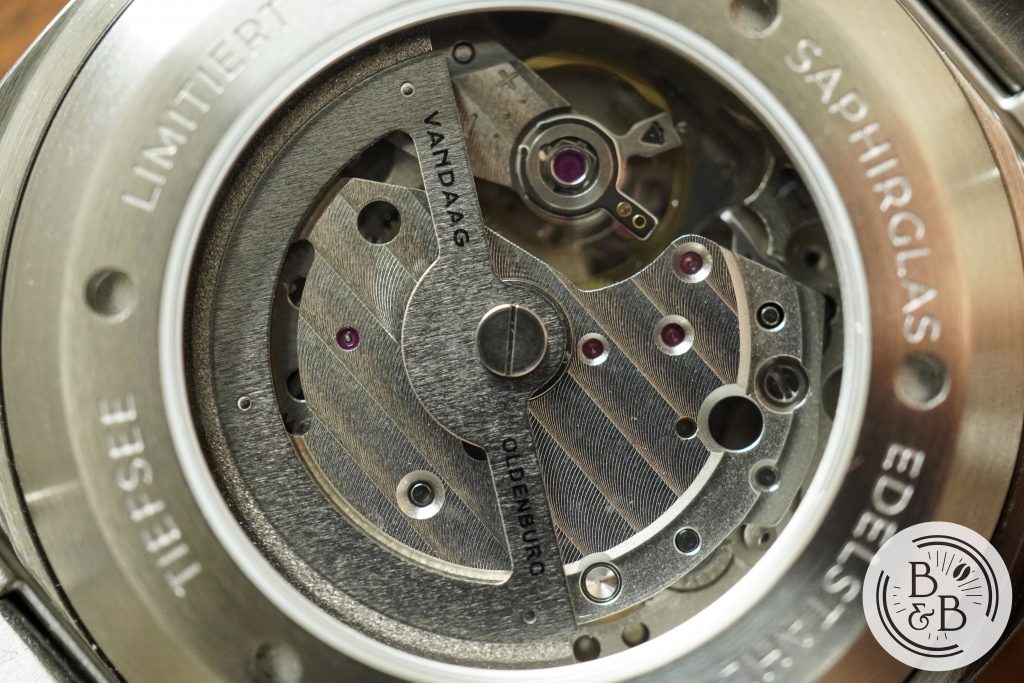 I think the choice of movement might stir up some debate, as the Tiefsee uses a Miyota 821A. A lot of watch enthusiasts associate the 821A with being a less accurate, non-hacking version of the Miyota 90XX series.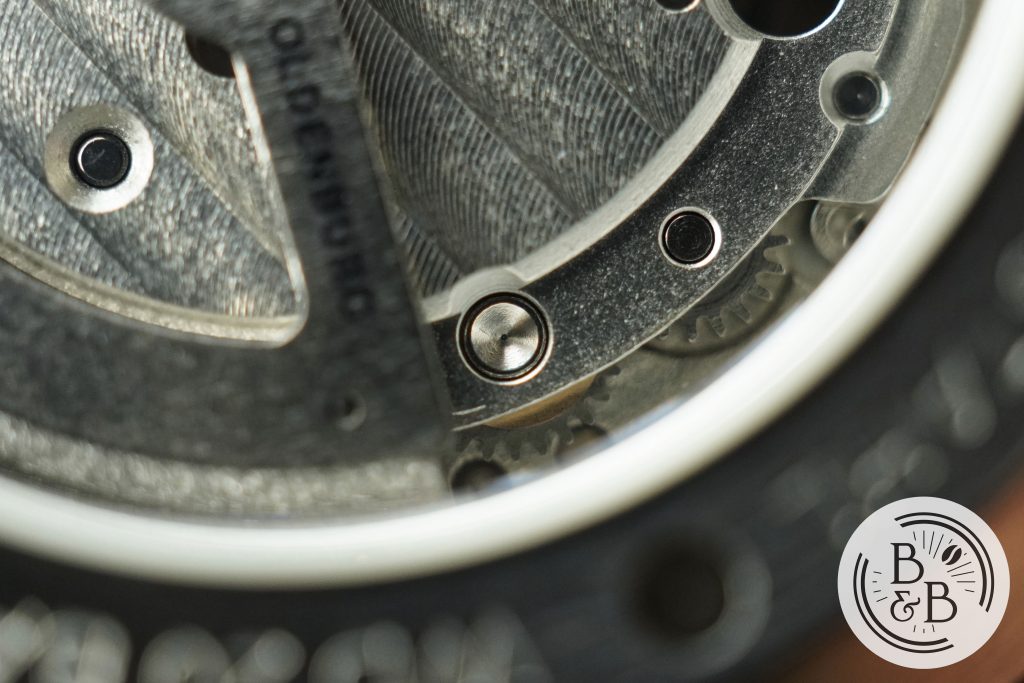 But Miyota has made some upgrades to this movement a few years ago, and this movement now offers hacking, and can be regulated to be reasonably accurate too.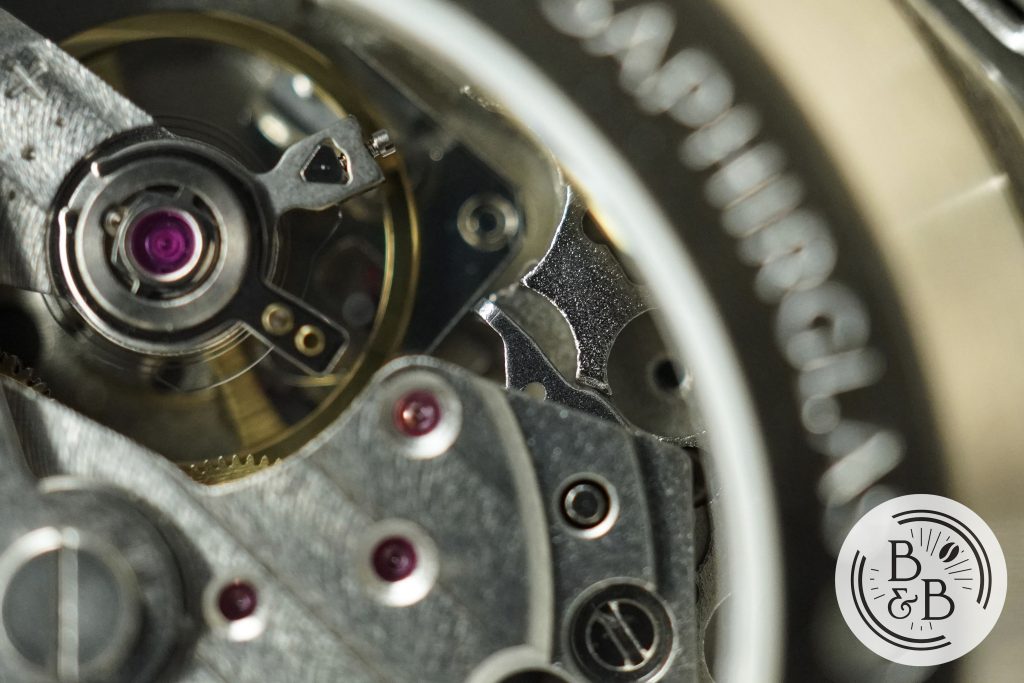 For a $360 watch (on strap, $400 on bracelet), this choice of movement is appropriate, considering how much this watch delivers in other areas such as dial finishing, a sapphire crystal, ceramic bezel and excellent lume. Other watches in this category using this movement are the Baltic HMS ($500) and the Laco Augsburg 39 ($425), just to name a few.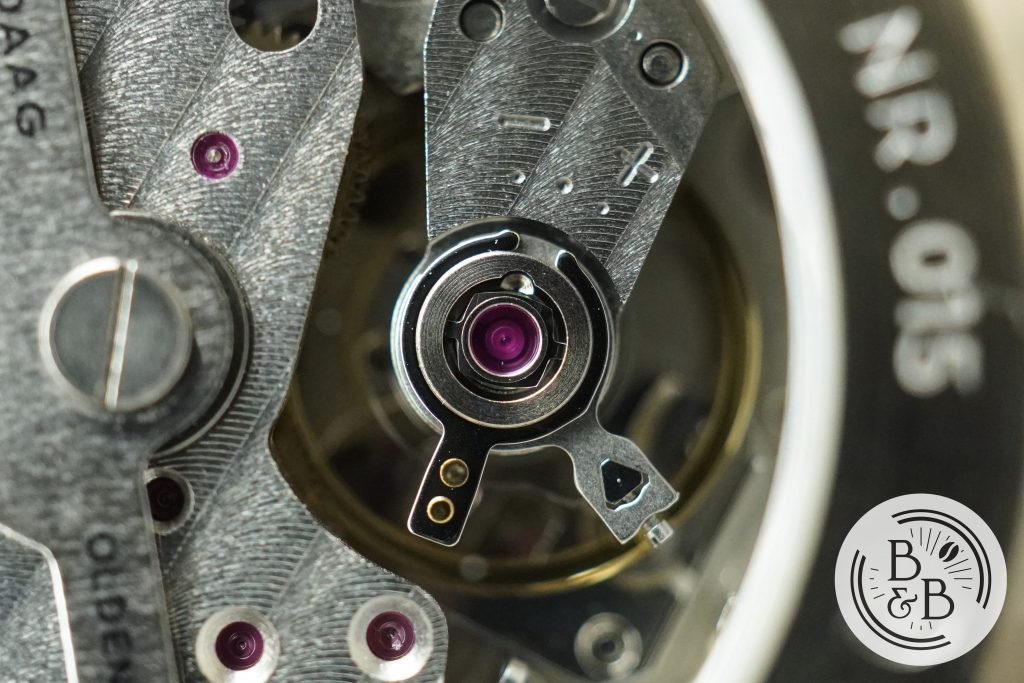 Before anyone suggests a Seiko NH35, I'll just say that I'm glad they went with the Miyota instead, because they were able to package it all into a roughly 12mm tall case thanks to the slimmer movement.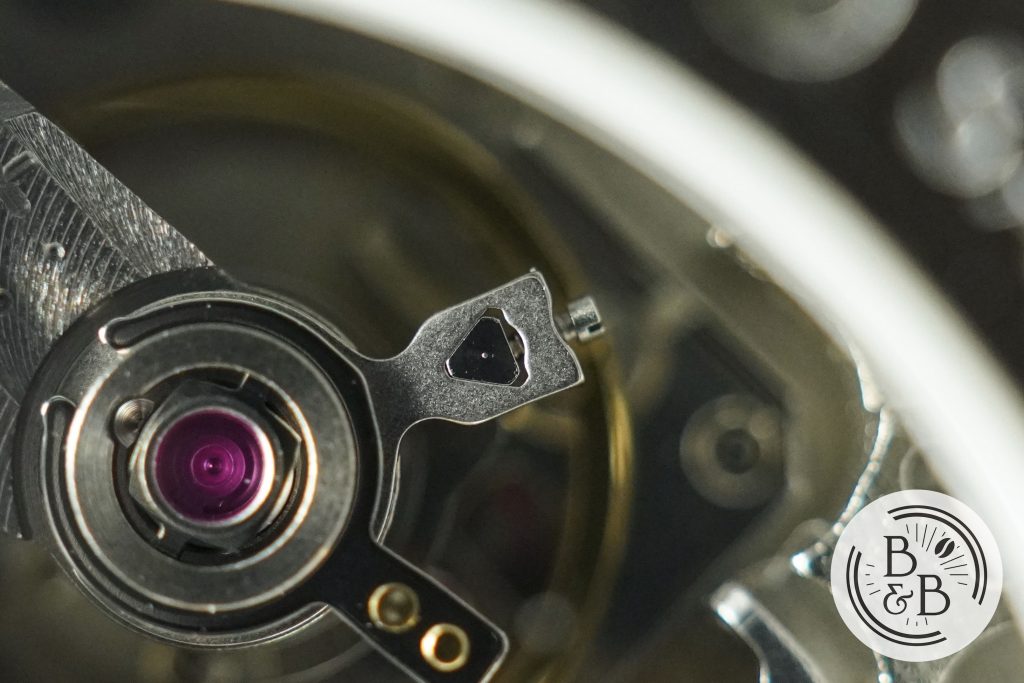 In terms of tidiness and clean assembly, I think it is now safe to expect excellent quality control from Vandaag. The movement is clean, with little to no dust or particles.
I logged the accuracy of this watch over a 4 day period and observed roughly +6.4 spd. The watch seemed to start off loosing a lot of time, but settled into the +5 spd range fairly quickly. Pretty good numbers from a Miyota 821A, in my opinion.
---
Bracelet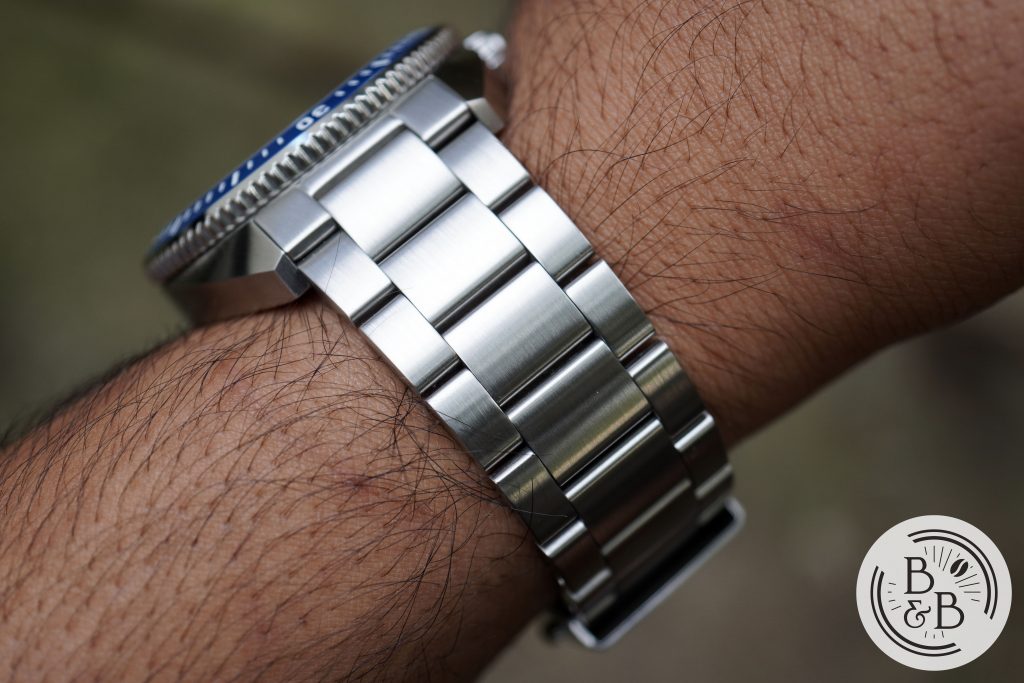 I'm a bracelet guy, so if a watch has a bracelet and it is affordable, I'm going to get it. And unless the bracelet is ripping hair off my wrist, I'm likely going to wear that bracelet until either the watch or I cease to exist.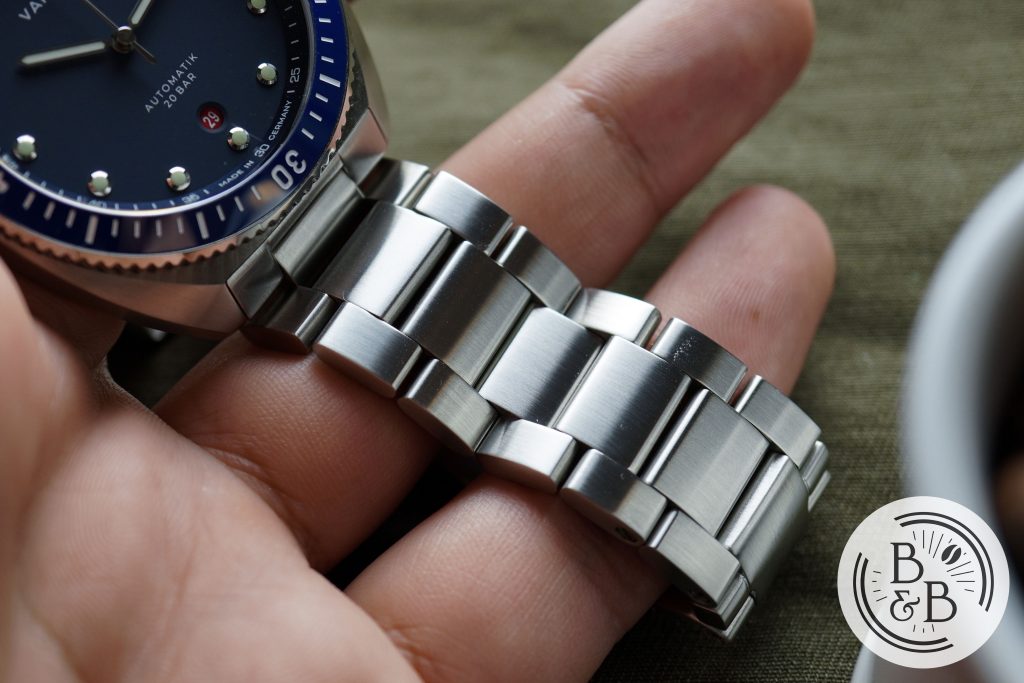 That said, not all bracelets are created equally, and the level of quality and functionality drastically varies where clasps are concerned.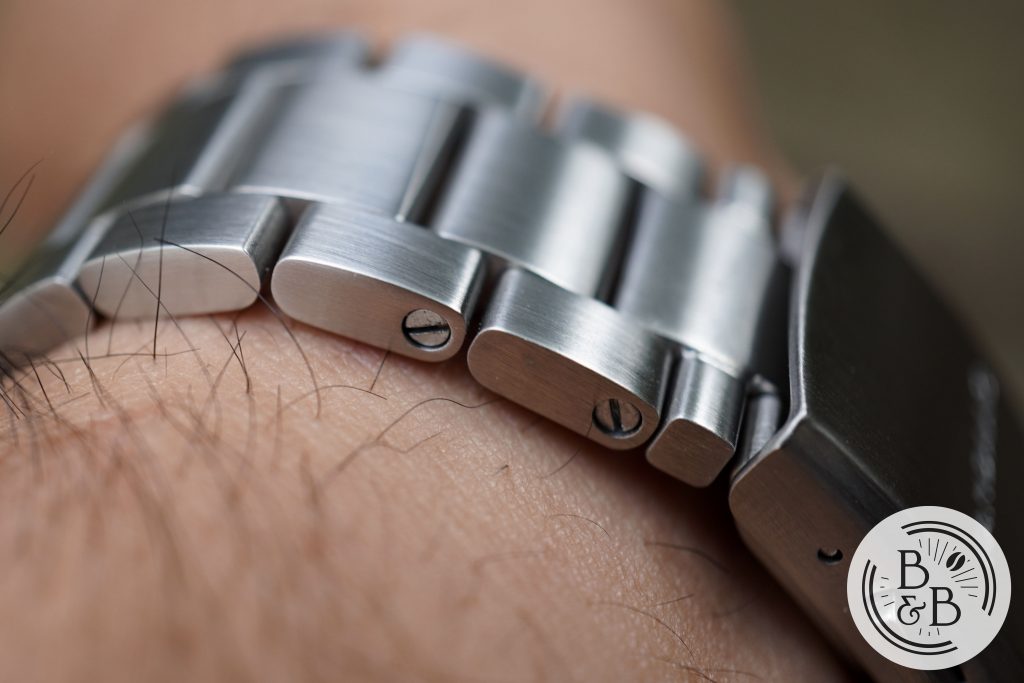 Vandaag did not cut corners with their bracelet and clasp. The links are very solid, and are fastened together by means of screw based pins. They also include the screw driver and link changing tool with your watch, and I always appreciate when brands do this. The screws seem to be very secure, but if you want to be safe, adding a drop of purple Loctite cannot hurt.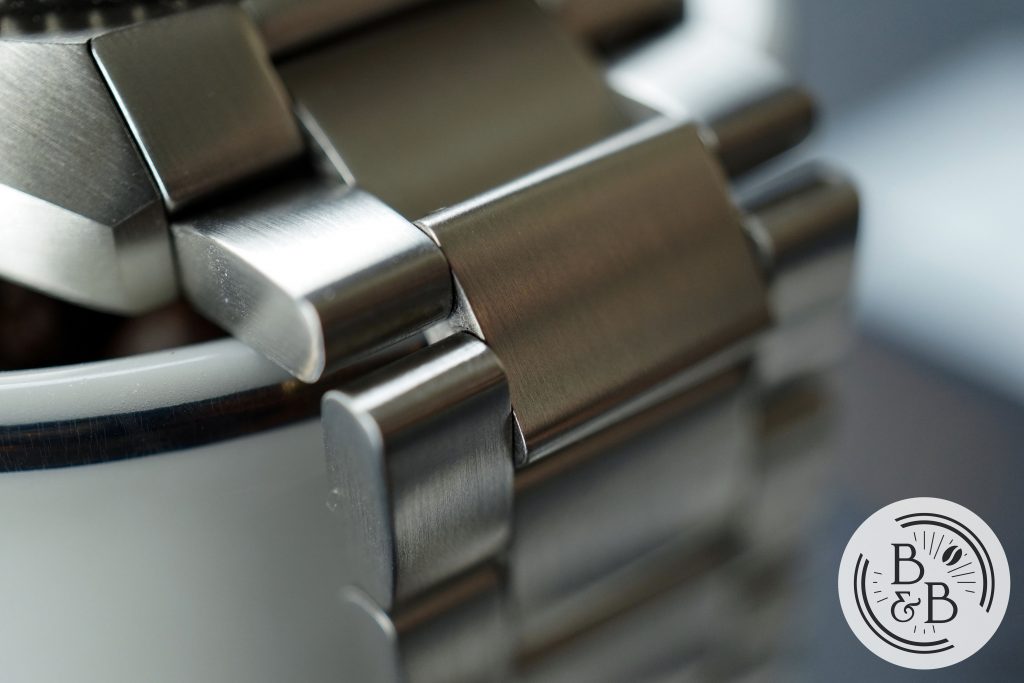 The bracelet fits really well, and the articulation on the links is terrific.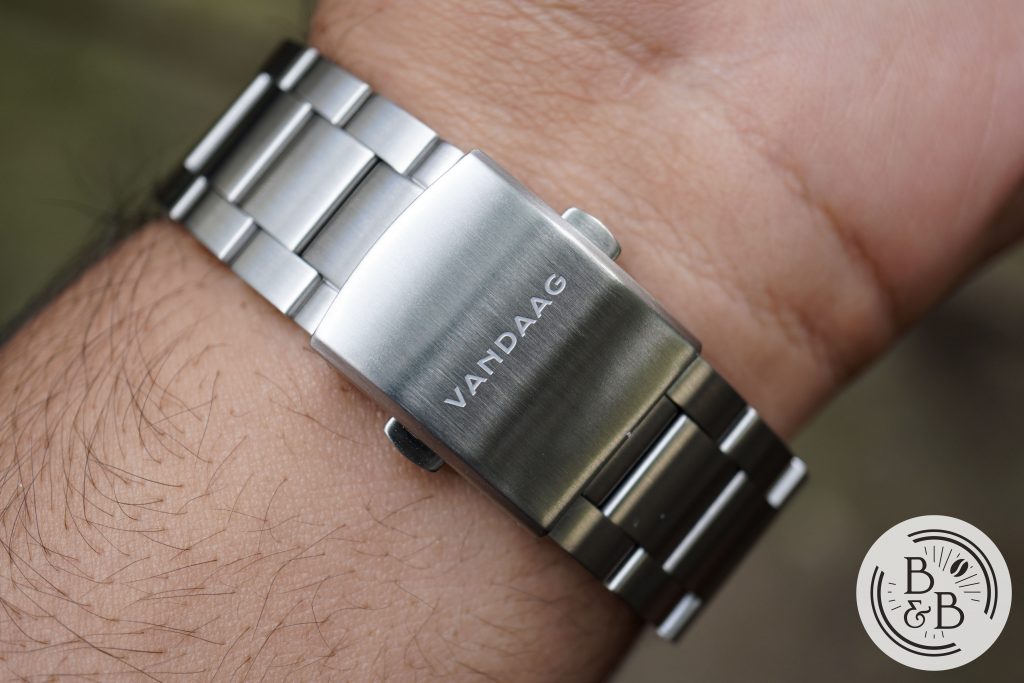 The clasp system is entirely milled, and feels very robust. The clasp and bracelet remind me a lot of the bracelet on my Guinand Flight Engineer, which is a $180 bracelet.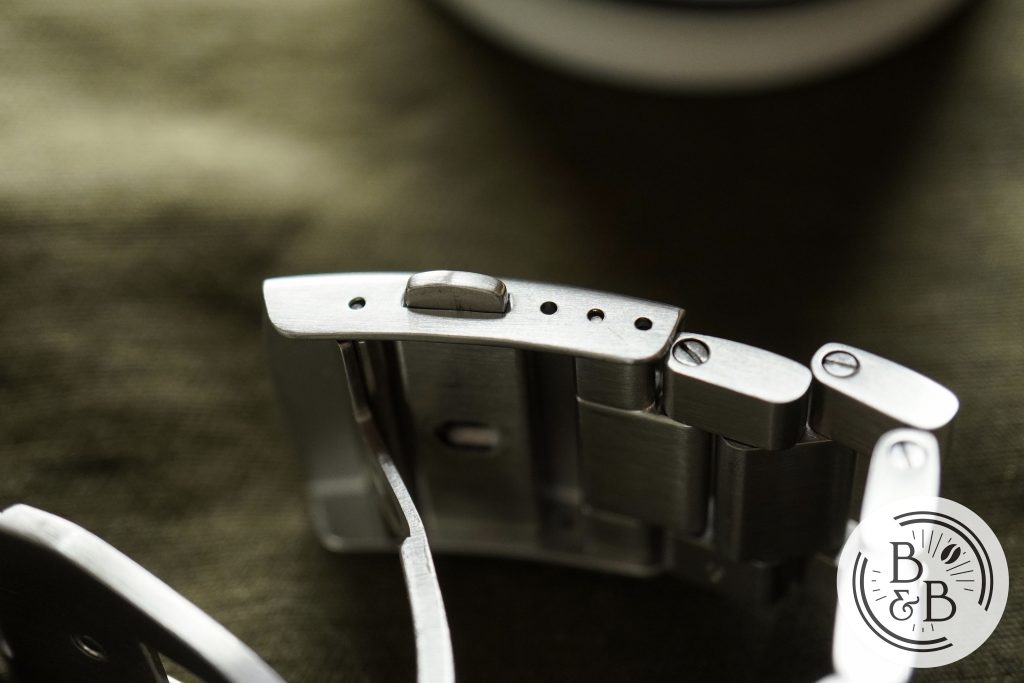 The clasp is quite compact, but this design decision only provides 3 micro-adjustment slots. This hasn't been a problem for me as I've adjusted it to stay on the second slot, and can move it one position on either side if my wrist expands or contracts.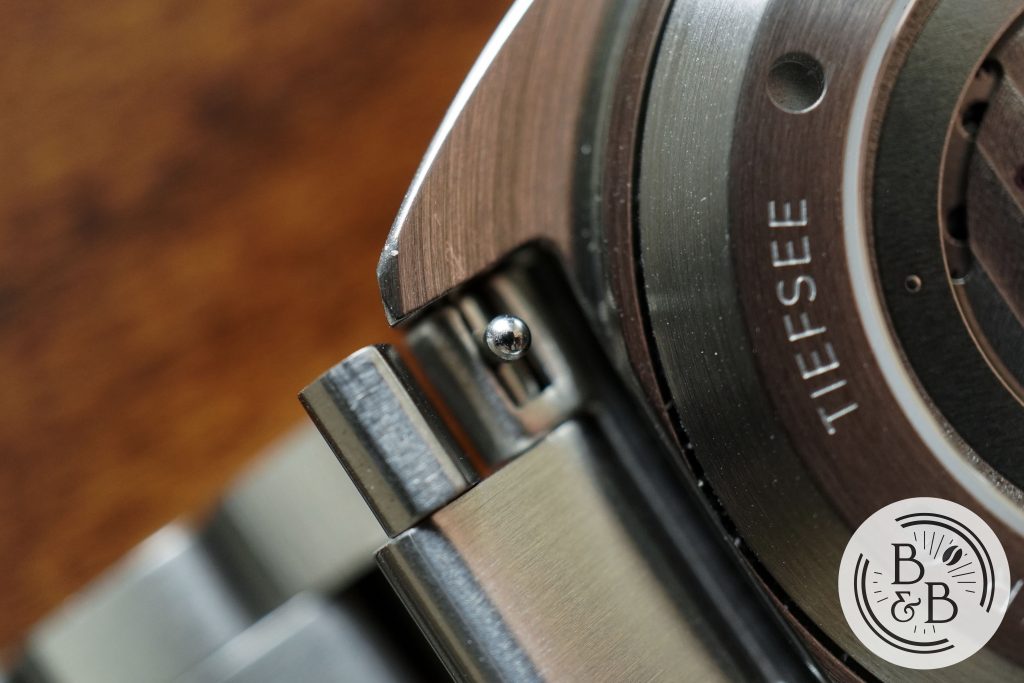 The bracelet also has quick-release pins, so that you can quickly swap between the metal bracelet and your other straps.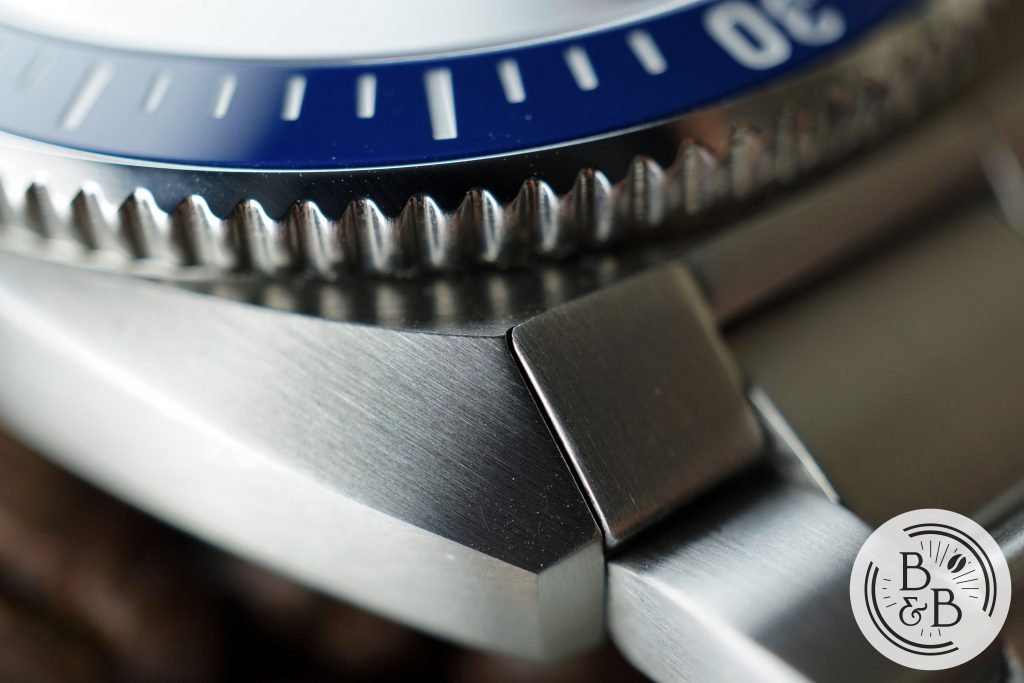 The bracelet and case joint is excellent! The end-links mate the case precisely, and there's no horizontal or vertical wiggle. Overall, at roughly $400 USD, you cannot ask for more from this bracelet.
---
On The Wrist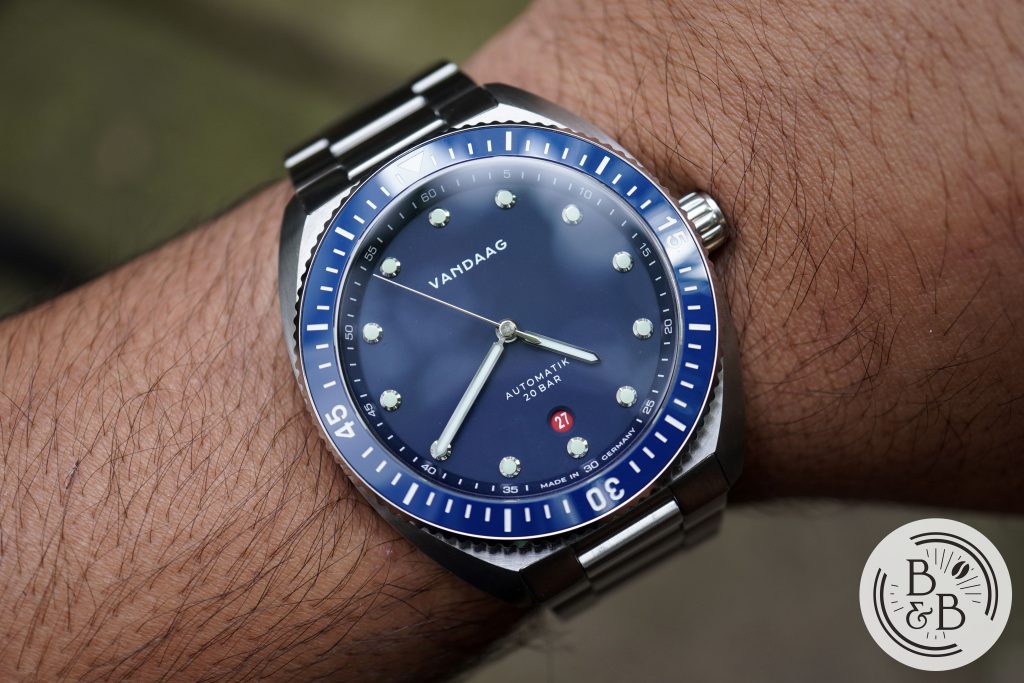 The 41.5mm diameter is on the larger side of watches that I typically wear, but the 48mm lug-to-lug width helps it sit very comfortably on my 6.25″ wrist.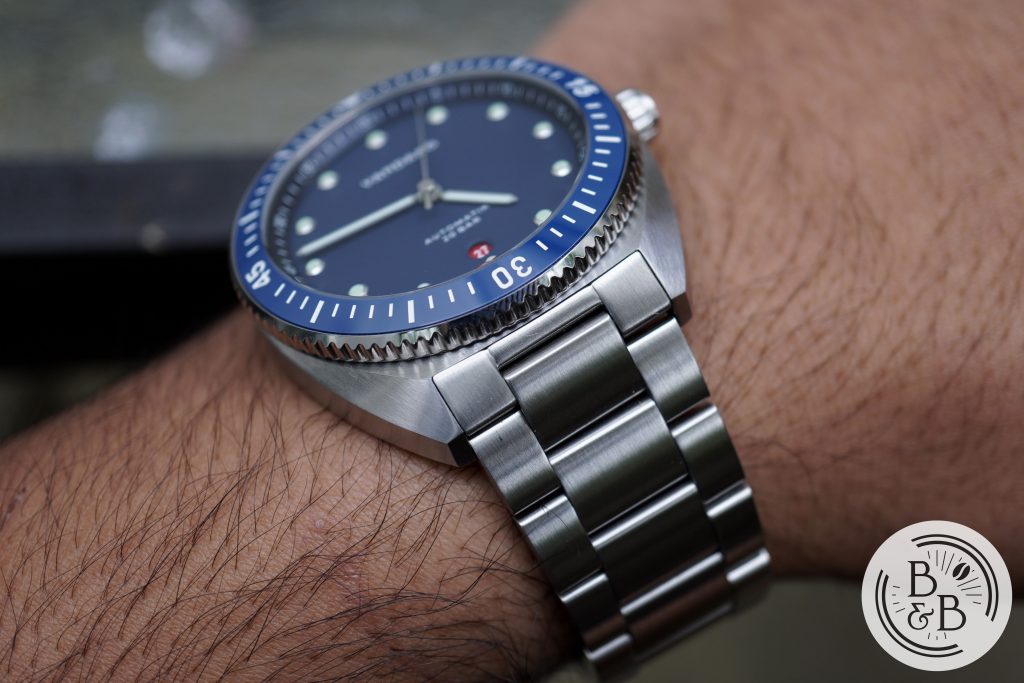 The compact wrist presence is made possible because of the very clever lug and case design. The mid-case dramatically curves down towards the wrist, and the perceived lug-to-lug width is closer to how a 46mm or 47mm watch would wear.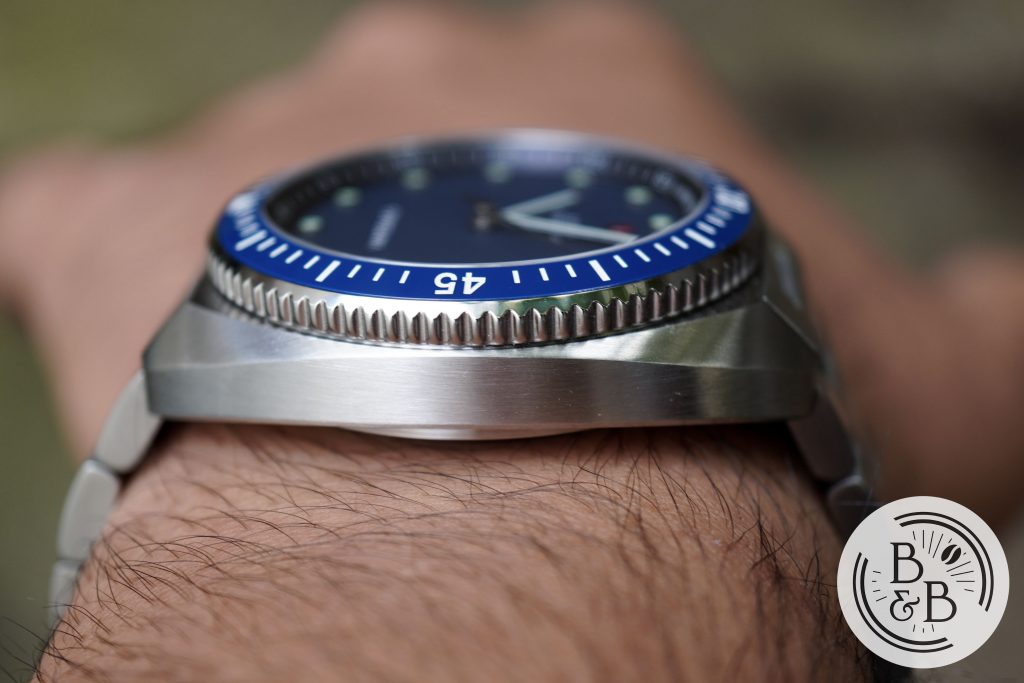 The case height is 12.3mm, and the watch is well balanced. On the metal bracelet sized for my wrist, this watch weighs about 160 g. So it's not a very lightweight watch, but feels appropriate for a robust dive watch.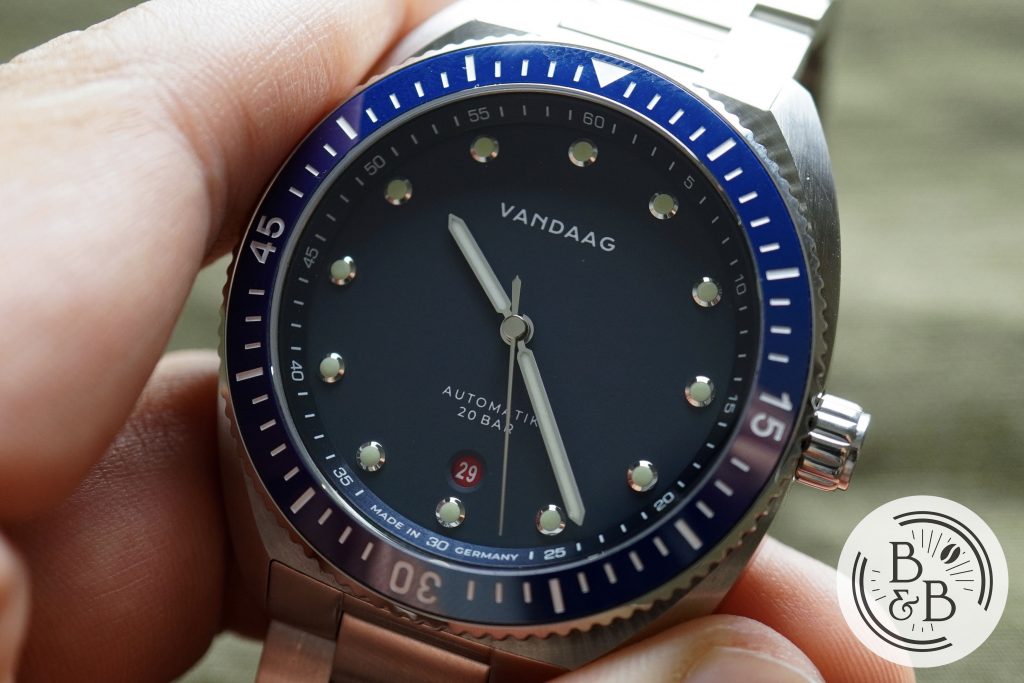 While this is a 200m water resistant dive watch, the polished ceramic bezel insert, polished bezel and the almost diamond-like polished indices put on quite a show; and the high polished hand set just adds to this unconventional dressy-diver appearance. I love it! The stereotype that German tool watches are mostly subdued and lackluster in design clearly does not apply here.
---
Concluding Thoughts
So to wrap things up – am I convinced that this watch should go onto your list of dive watches in the $350-400 range? Absolutely. I say this because the design, build quality and finishing is in the upper 95% of watches that I've owned and reviewed in this category. Where this watch falls a bit short is in the slightly slippery crown, and maybe the slight bezel back play if you're very sensitive to that.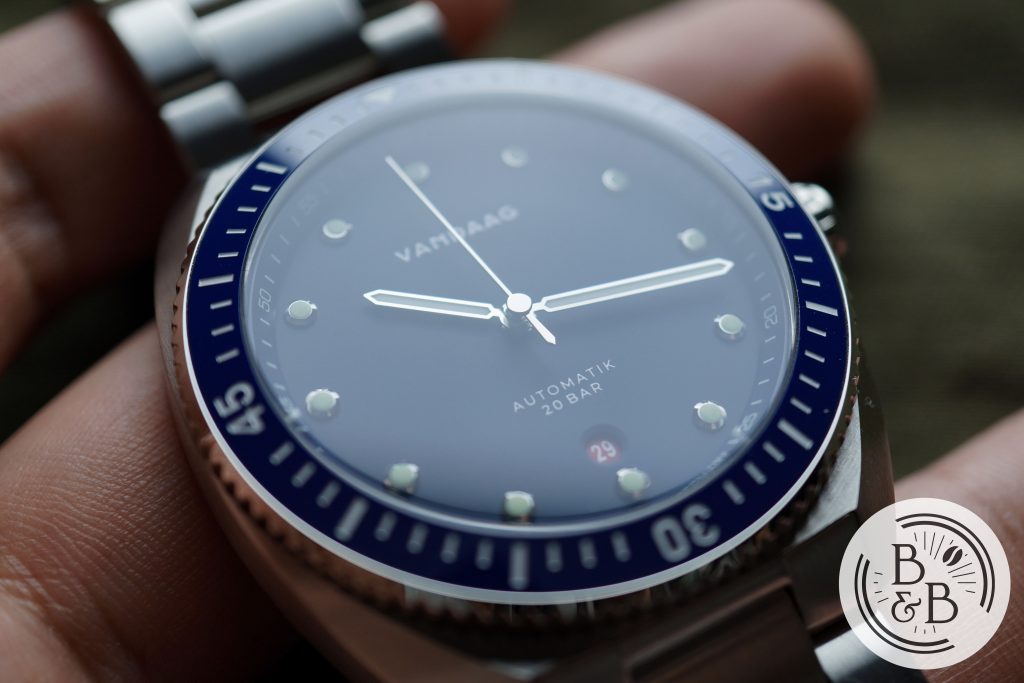 In terms of the movement, you might find other brands offering you Miyota 90XX series movement for $50 to $100 more (like a Zelos Mako or Horizons), but I'd have to say the quality of dial finishing here is definitely a step above the Mako that I recently reviewed. And while I wasn't sold on the Miyota 821A in the Baltic HMS, I'm completely OK with it in this watch just like I was on the Laco Augsburg Blaue Stunde 39. I think this watch definitely earns it's value in all the other categories. So if you're willing to give a new micro-brand a chance, and you like what this looks like, add it to your list.
---
Strap Change
---
Thanks for reading!