---
Disclaimer: this review & video are not sponsored by Halios or any other entity.
---
---
Review
It has been a year and a half since I did a watch review, and many factors went into me making that decision. I've heard from a few that read this blog and watch my videos that you wished for me to do more of them. I am very grateful for those kind words, and the sentiment. I decided to break that long hiatus with a short review of a watch that I recently purchased, and one that has thoroughly impressed me – the Halios Seaforth, …fourth of its name, …forged in Titanium, …also bright yellow.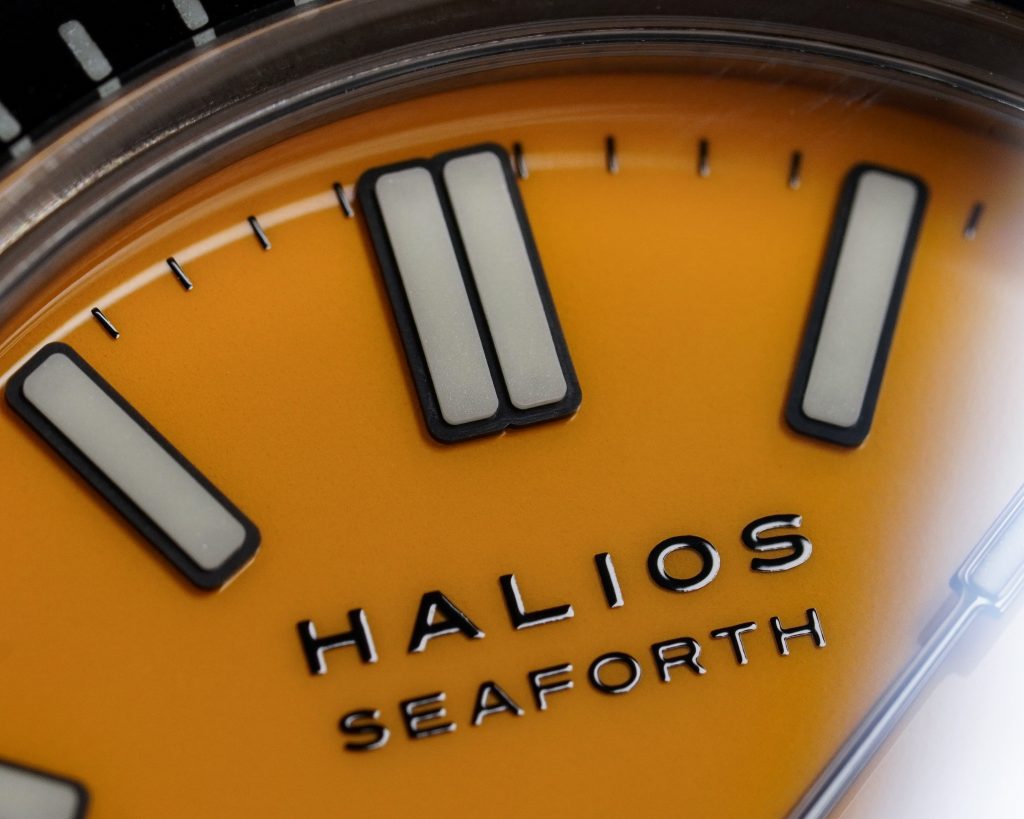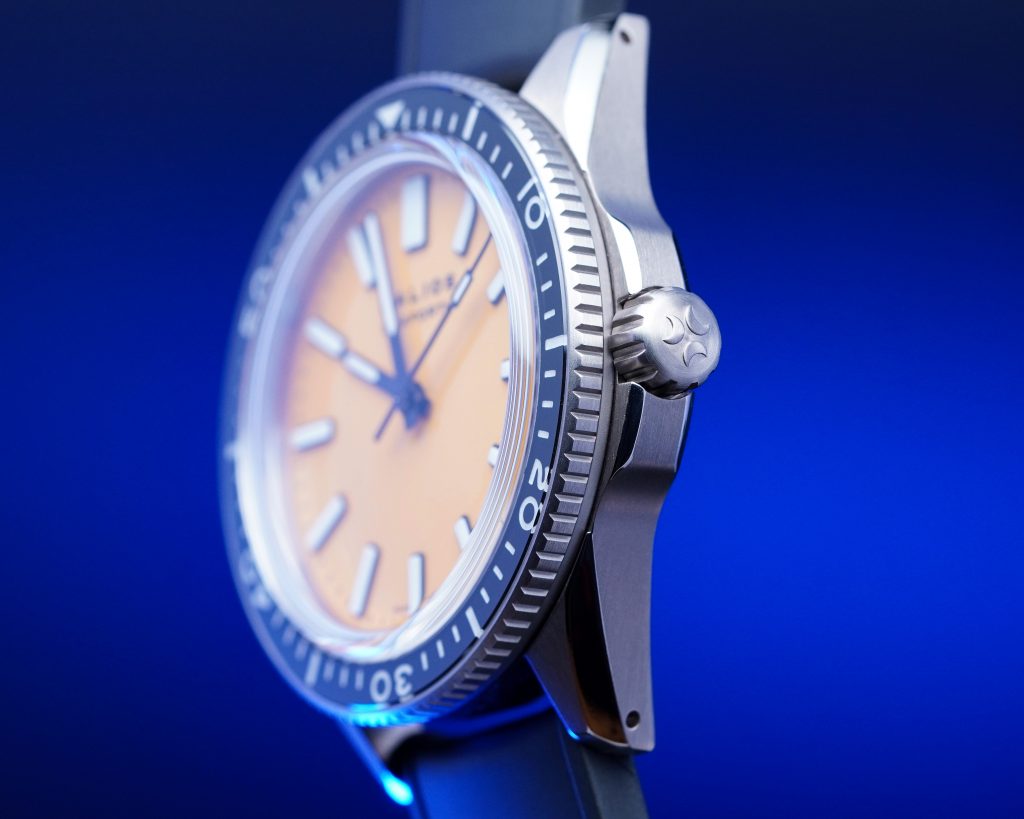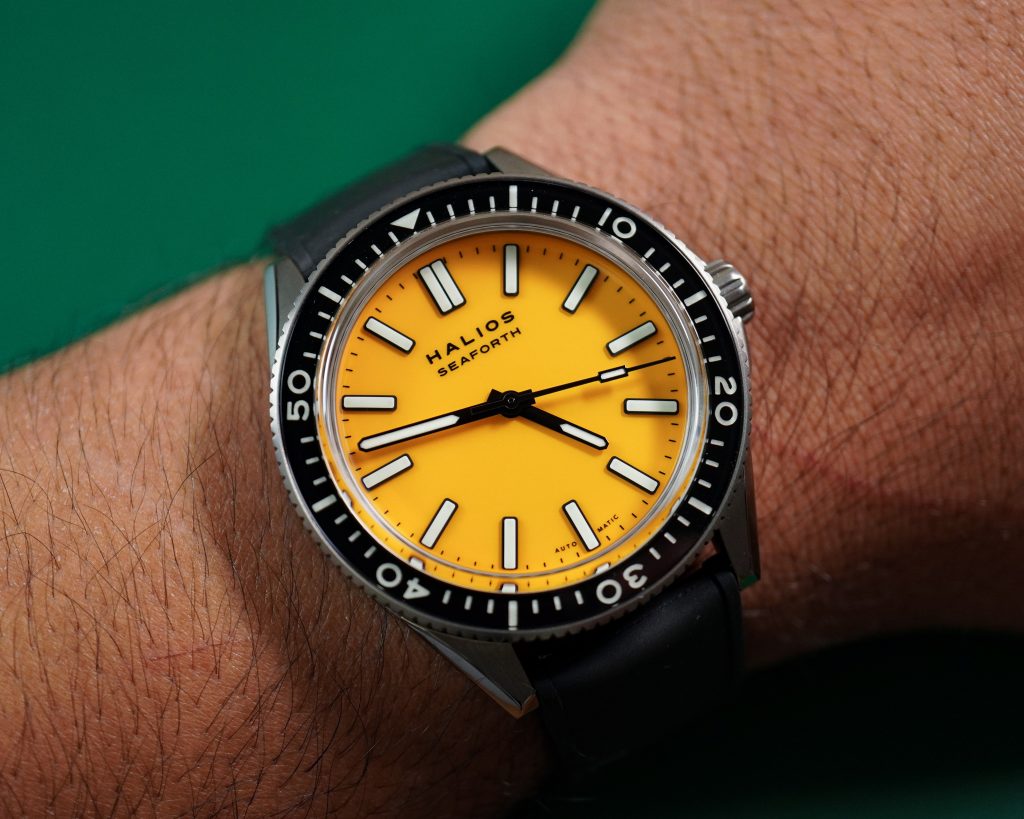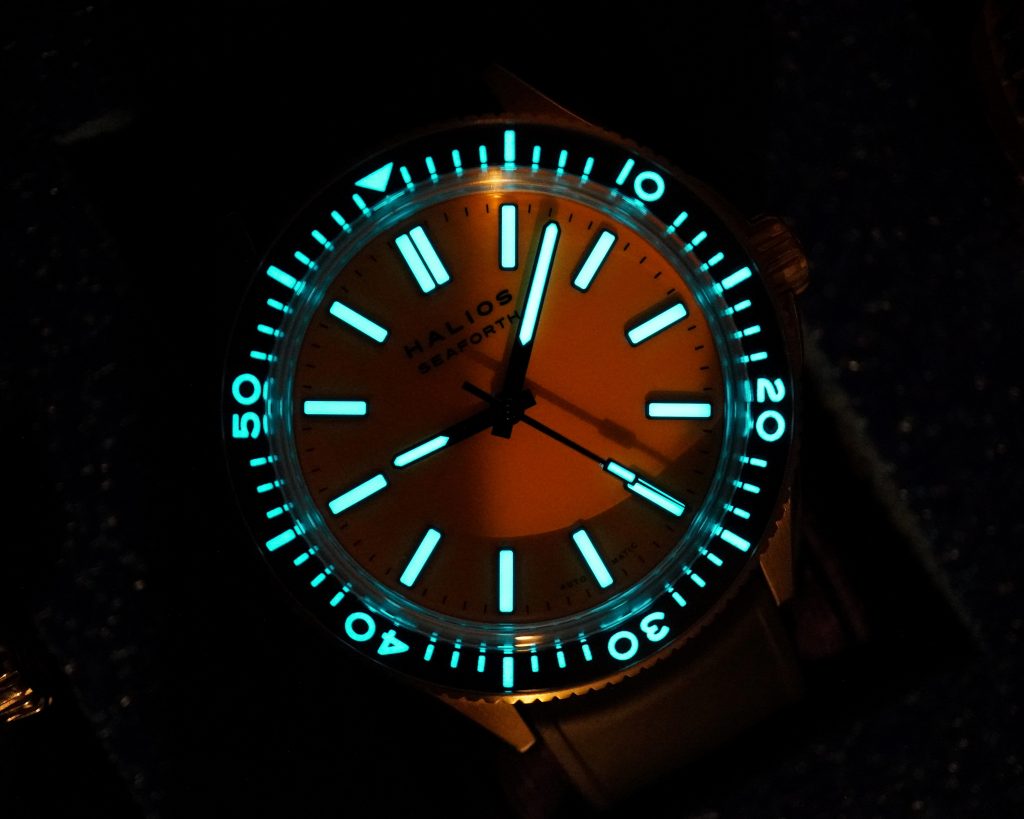 What I love about this watch:
I'm a huge fan of the new wave of 3D lumed elements making their way into watches – H. Moser & Cie, Sarpaneva, Tudor, Panerai, Christopher Ward, Wicked Watch Co., BOLDR etc. The 3D ceramic casted lume hour markers on the Seaforth IV look absolutely incredible, and the raised black borders around each of them is a fantastic design element.
The lacquer dials have a great texture to them and there are plenty of layers, giving it a somewhat translucent/liquid-y aesthetic.
Case finishing appears to have gone up a notch across the entire watch, with much nicer polishing on the accents and much better transitions. The design seems to have been refined a bit too. I think between the new material option (titanium), and the design changes, there is enough here to add to a collection with previous generation Seaforths too.
Unlike many of the watches that use hi-tech luminous materials, the Globolight markers are very well calibrated with the rest of the Super LumiNova elements (bezel, hands). For example, the lume on the Pelagos 39 (markers) and the MING 37.05 (luminous ring) tend to fade much slower on the casted lume elements.
The new rubber straps are terrific and are meticulously designed to continue the design style of the lugs.
The price – at $800, this watch delivers significantly more than we've come to expect from watches in this price category. The attention to detail and the quality control on the dial are leaps and bounds beyond most of the watches I've photographed even 3-4x in price.
What I don't love:
The process – while Halios has significantly improved their accessibility, as seen with the Fairwind and Universa releases, I think there is still a level of mystery/ambiguity associated with acquiring these watches. There is a website, a forum, a discord and an email list. Personally, I'm happy to stalk them on all of these avenues, but for the uninitiated I can see this being a bit difficult to maneuver.
The movement – for $800, the movement choice is entirely appropriate. I've paid a lot more for watches with this movement (Tudor Black Bay, MING 18.01 H41, etc.). I speak for myself here, but I'm tired of the Sellita SW200-1/ETA2824-2 movement. They're good enough, but they're just not great. I would love to see this watch adopt the Sellita SW300/ETA2892, and I would gladly pay a $200-250 more for that option.
---