---
Disclaimer: This watch was sent to me to review, and I was not incentivized in any way to write this. This is in no way sponsored by Second Hour or any other entity. All opinions here are my own. Since this watch was worn/used by other reviewers, please make note that the experience might differ from that of a brand new watch.
---
---
Contents
---
Second Hour
Second Hour is a new micro-brand based out of Australia, and they raised roughly $122,000 through their Kickstarter campaign earlier this year. That campaign introduced their first watch, the Gin Clear Diver, and it was very well received by the watch enthusiast community. Since then, they've put out teasers for their next two releases, and I'm already very, very impressed by both those designs.
Late is better than never, so I decided to spend some time with their debut diver. This watch had a Kickstarter price of roughly $425-$450, and is currently available for pre-order at $490.
Let's check it out!
---
Case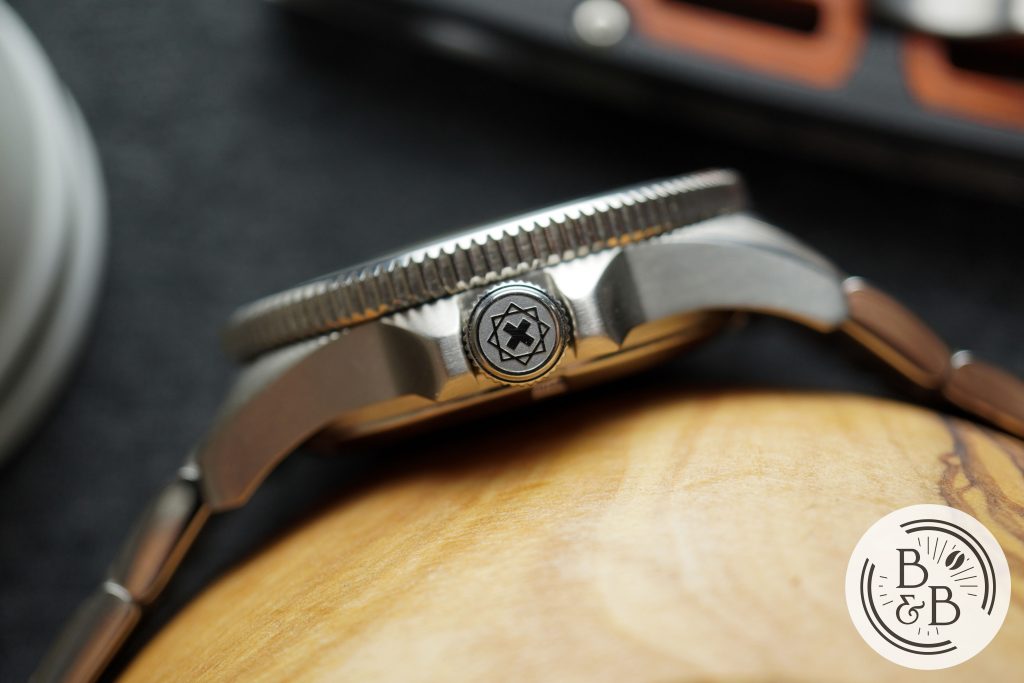 The case measures 41.25mm in diameter (42mm at the bezel), 48.5mm from lug-to-lug and 13.5mm tall if you include the slightly curved crystal. The case is made of 316L stainless steel and is mostly brushed, with the only polished elements being the beveled edges on the lugs, the bezel and the case-back.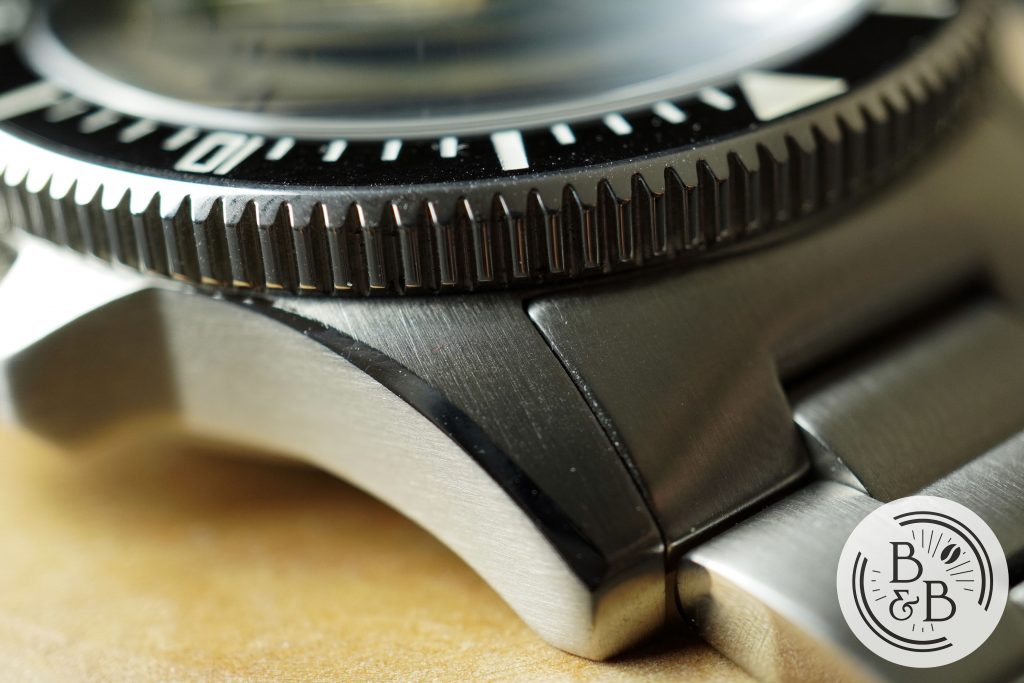 The reasonable lug-to-lug width is made possible by means of short lugs that dramatically curve down towards the wrist and even extend past the case-back.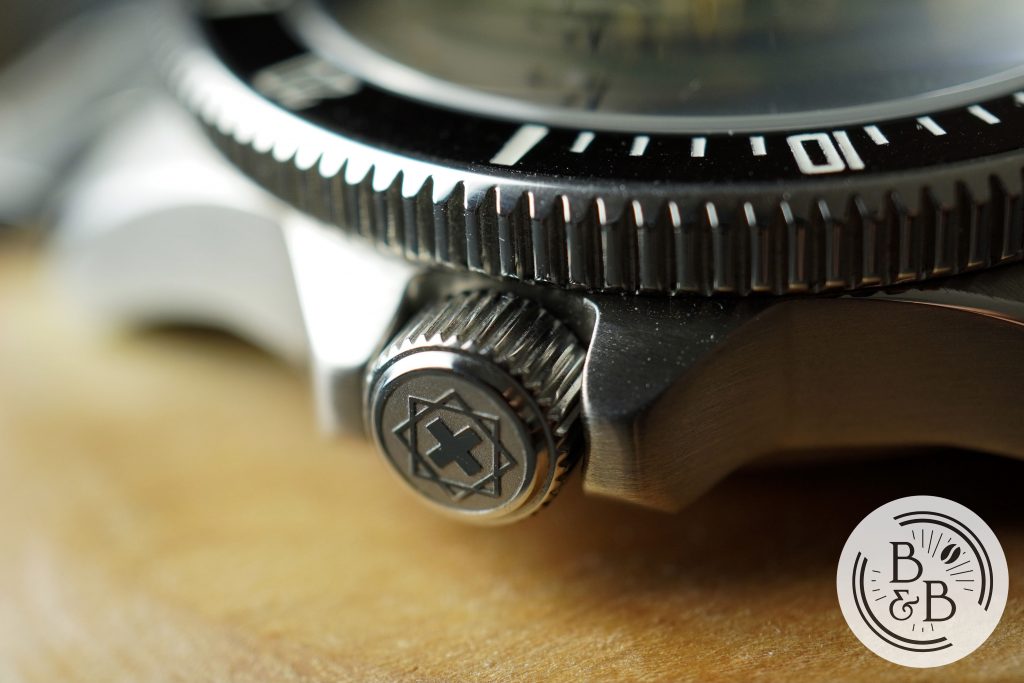 There is a signed screw-down crown at the 3 o'clock position that is protected by a well designed pair of crown guards that cover 80% of the crown. The ridges on the 7mm crown are excellent, and it is very easy to grip and operate. I didn't notice any crown or stem wobble, and this movement was surprisingly smooth to operate for a Sellita SW200-1.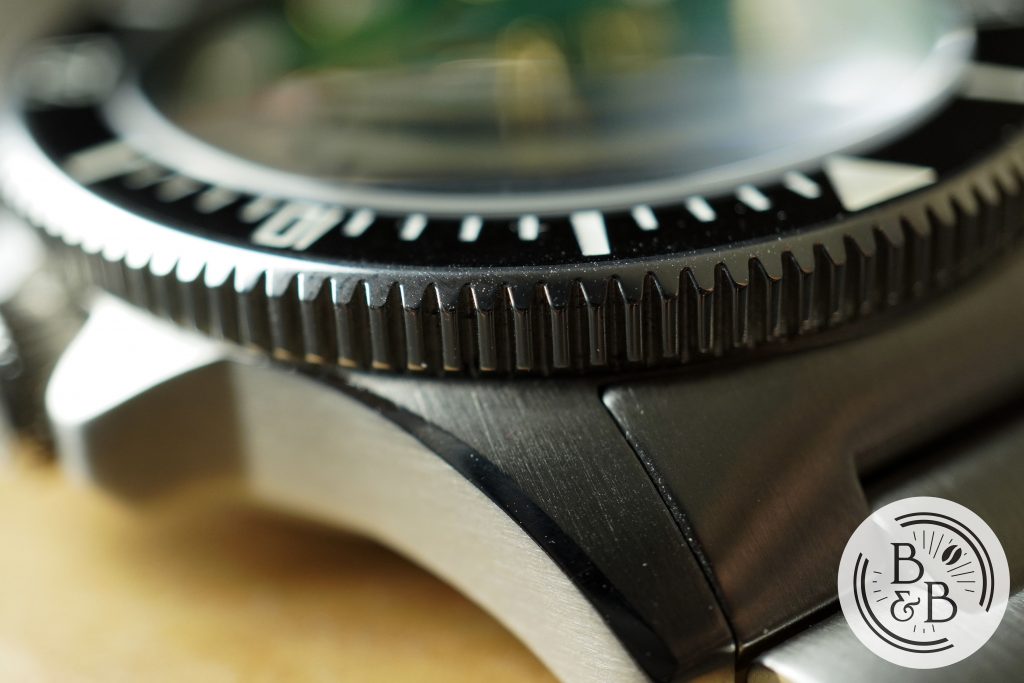 There is a 120-click uni-directional bezel, with a ceramic insert and all lumed elements. The bezel grip is great, and the action is very good, with loud clicks and little to no back-play. The 3.5mm thick sapphire crystal is domed and has multiple layers of AR coating.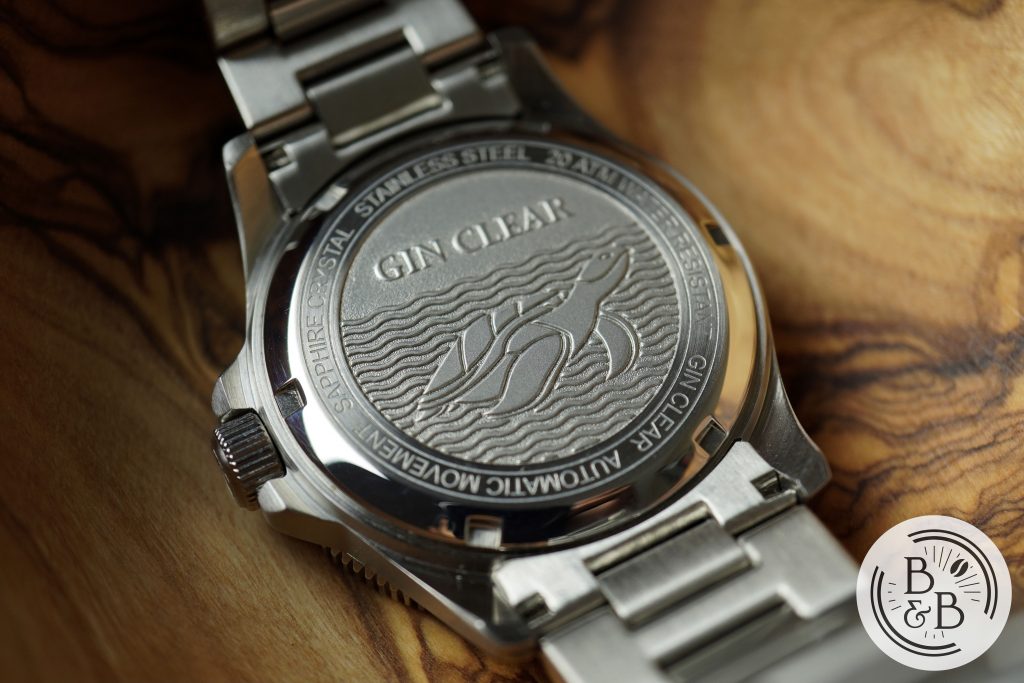 Flipping it over, you have a solid screw-down case-back with an embossed Hawksbill Turtle. The case-back has both polished and brushed sections, and this watch is rated for up-to 200m of water resistance.
---
Dial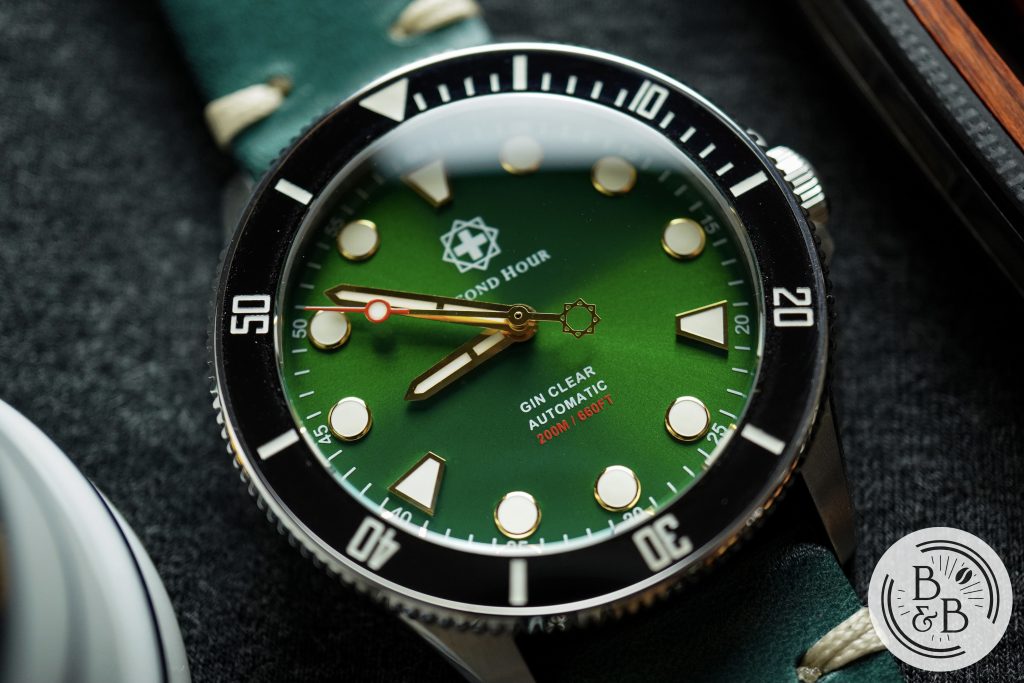 The Gin Clear is offered in 7 dial and 4 bezel configurations, and 4 of those dial configurations can be had with or without a date. That is a whole lot of flexibility, and one that I'm sure backers of the Kickstarter campaign thoroughly enjoyed. I was sent the Sun-ray Green dial with the gloss black ceramic bezel.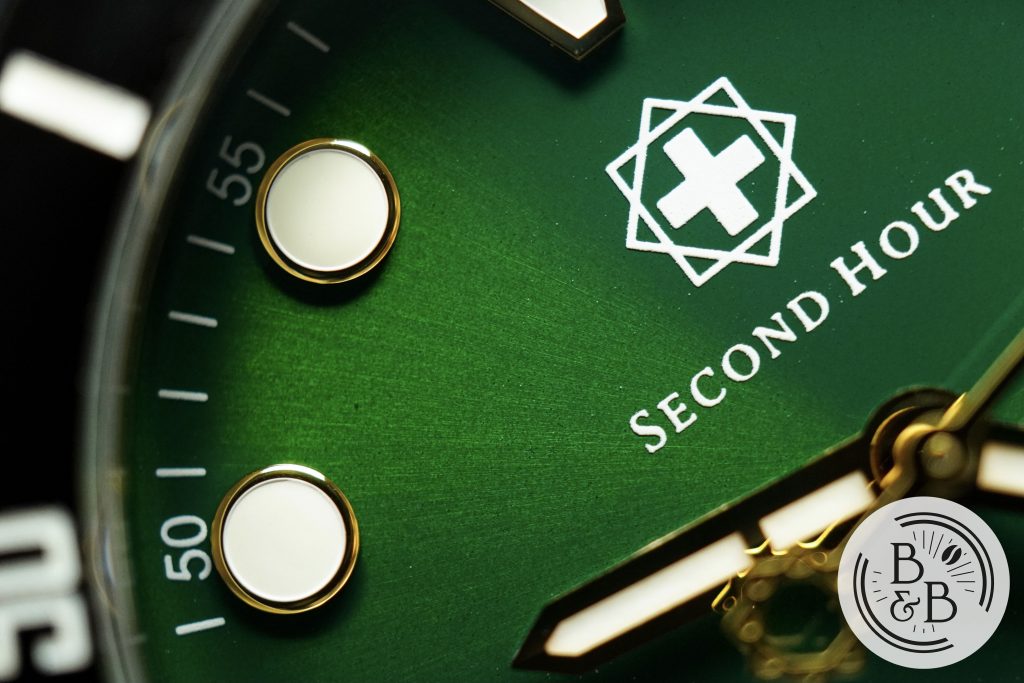 The base of the dial is a beautiful shade of green, and has a wonderful sunburst texture that can only really be appreciated in person. Upon close inspection, I did notice some micro-particles of paint on the dial, but this isn't visible to the naked eye. The sunburst effect also seems to completely disappear based on viewing angles, which I thought was pretty neat.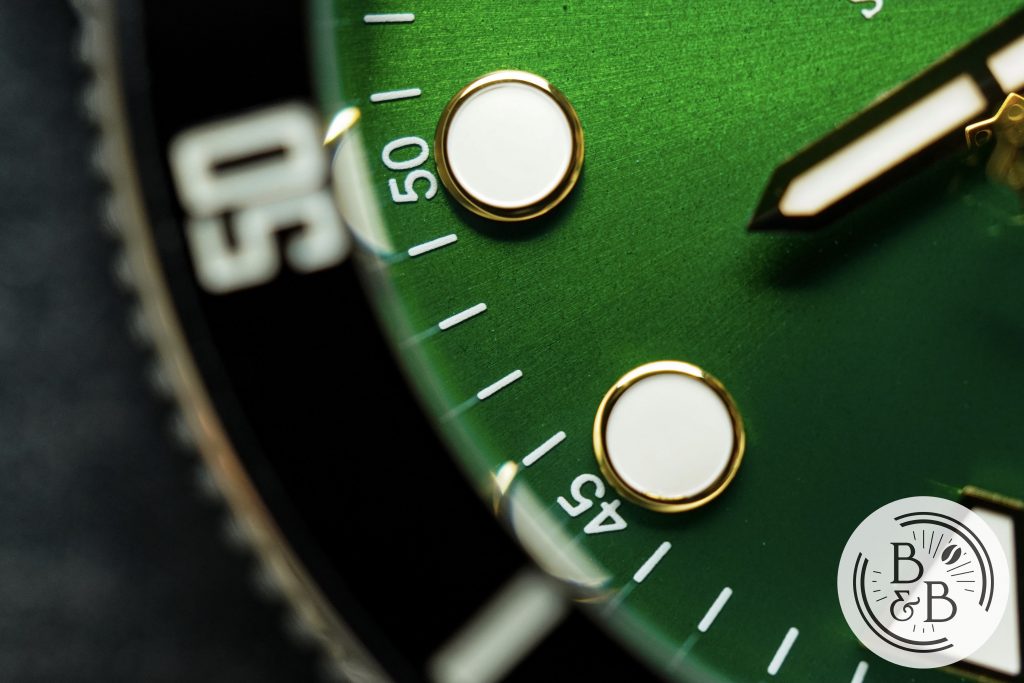 There is an outer minute track with printed white ticks for every marker, and Arabic numerals for each increment of five. The quality of printing is good, and it is easily legible against the green dial.
You then have applied circular indices that are very generously filled with lume. The finishing on these indices is great for the money – I'd say better than the Zelos Mako v3 that I recently reviewed.
An interesting design choice is the lack of circular indices at the 12 o'clock, 4 o'clock and 8 o'clock positions. These indices look like flattened arrowheads, and I actually like this unconventional marker layout. It does the job of letting you identify the orientation of the watch, while also looking pretty cool.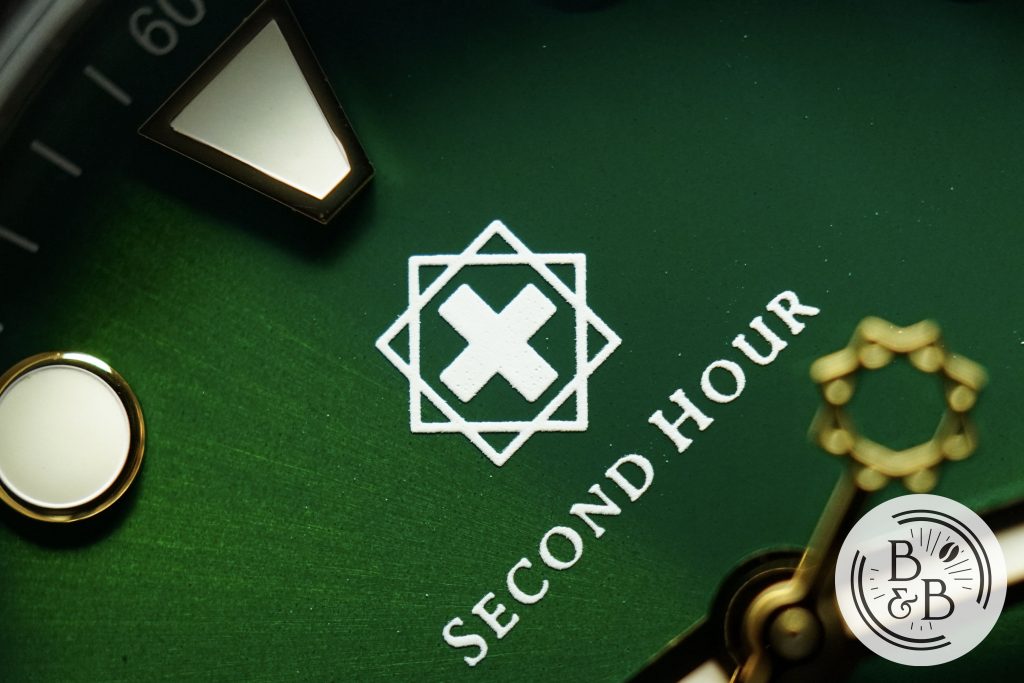 The brand's logo is printed under the 12 o'clock along with it's name below it. Under a macro lens, the quality of text printing isn't the best I've seen on a micro-brand watch, but these differences are indistinguishable to the naked eye.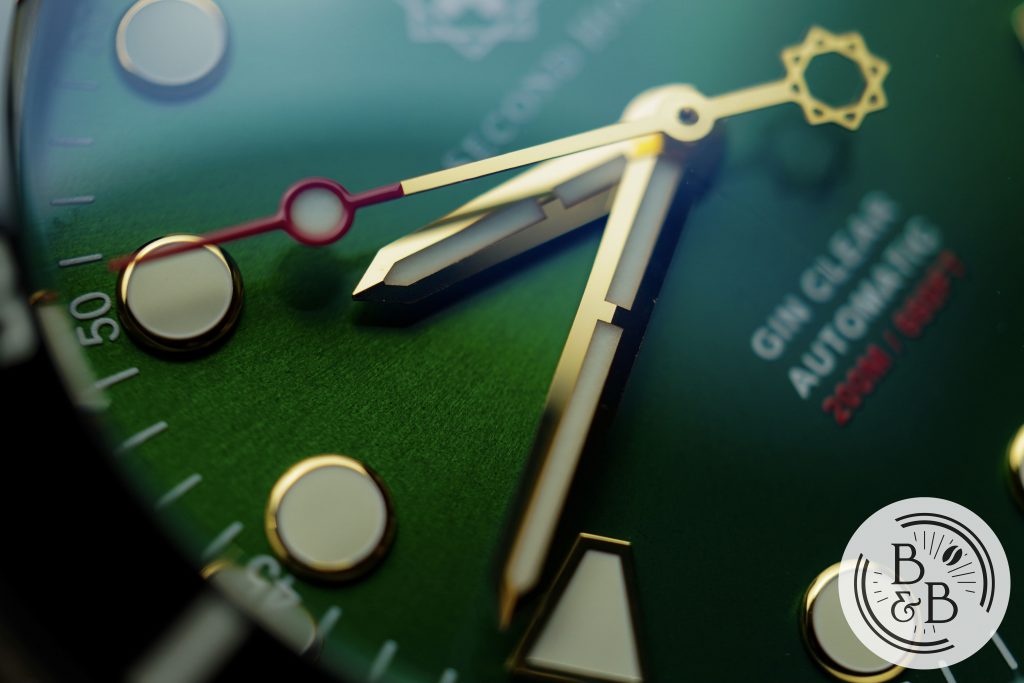 The hand set is also in gold to match the rest of the dial, and the design has been very appropriately selected. The hour and minute hands are well proportioned, generously filled with lume and are finished reasonably well.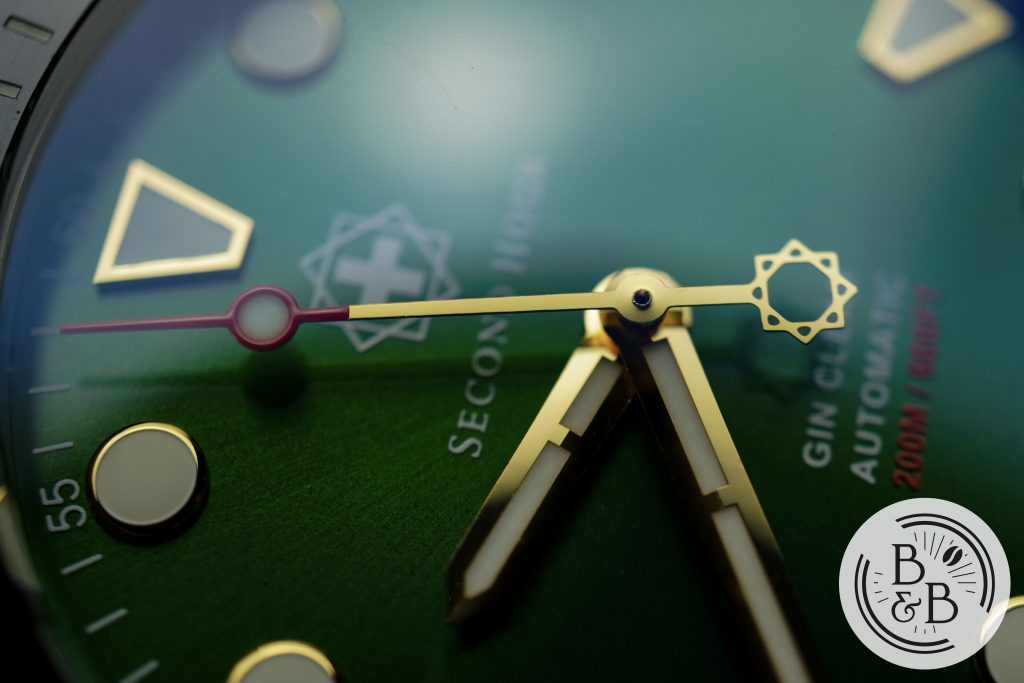 The seconds hand is the star of the show, with lollipop style lumed element, a painted red tip, and a counter balance that is a skeletonized version of their logo.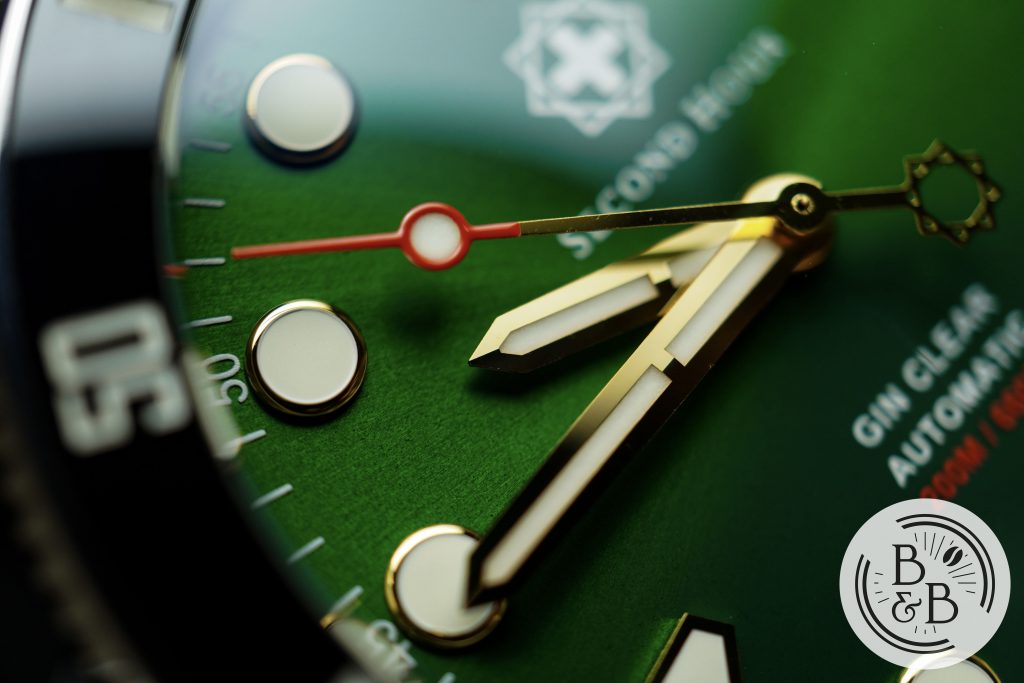 The finishing is good, but I really wish the seconds hand was just a tad bit longer (1mm) – to cross over into the minute/seconds track.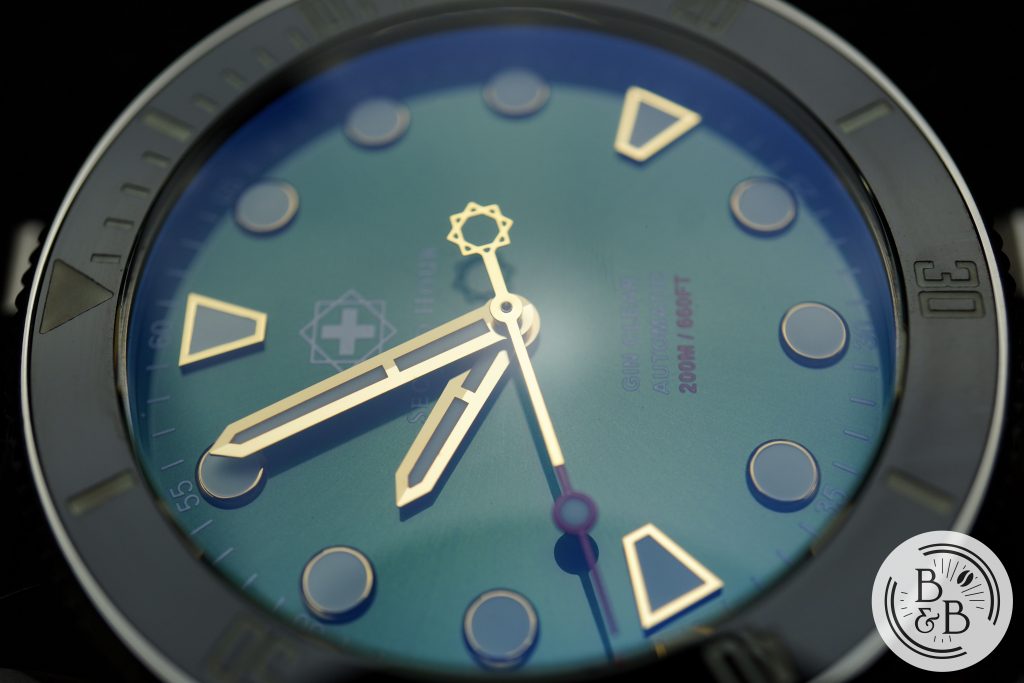 Overall, I'm sold on the dial. The design and the colors are stunning, and it makes it very easy to overlook the minor finishing details, which even on their own are acceptable on a roughly $500 watch.
---
Lume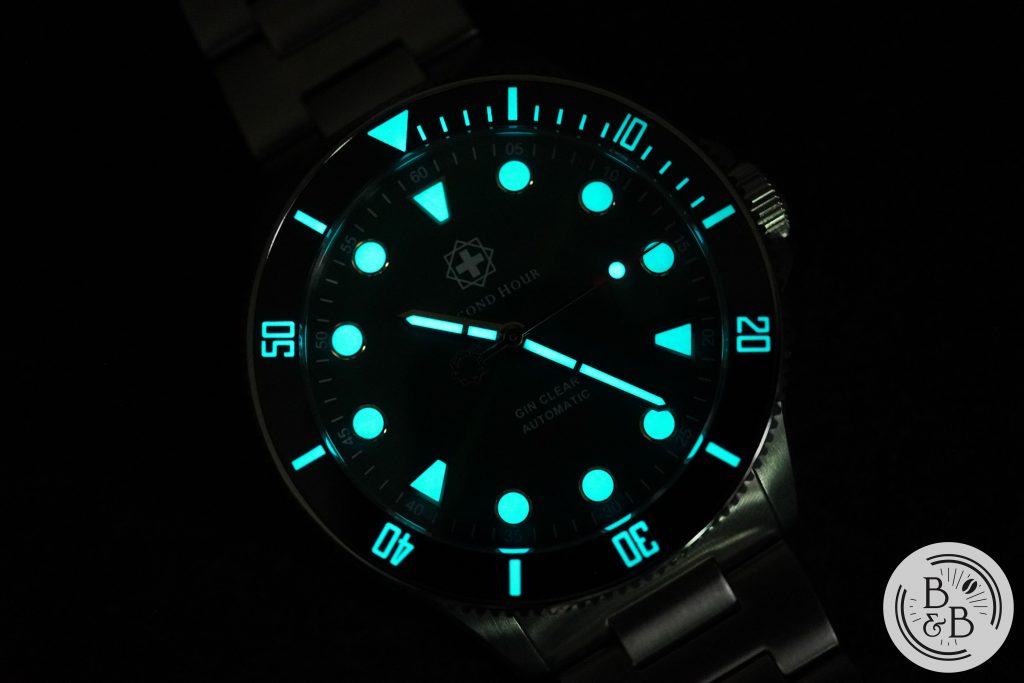 The lume design on this watch is excellent. All the dial and bezel elements are lumed with BGW9 Super LumiNova.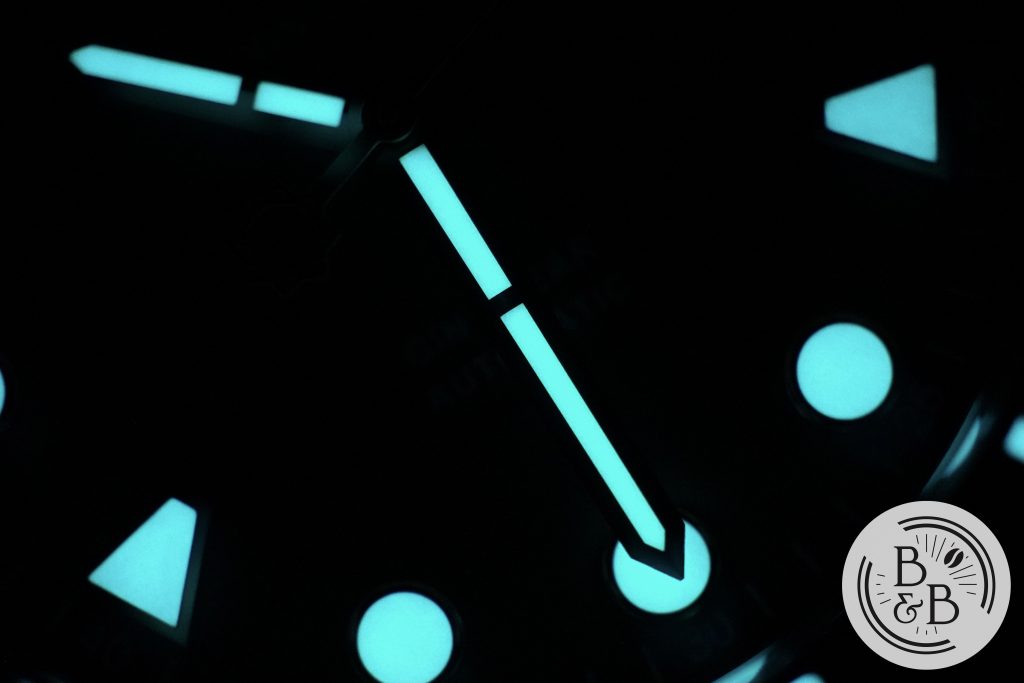 The hands are very generously lumed, glow bright and hold their charge well.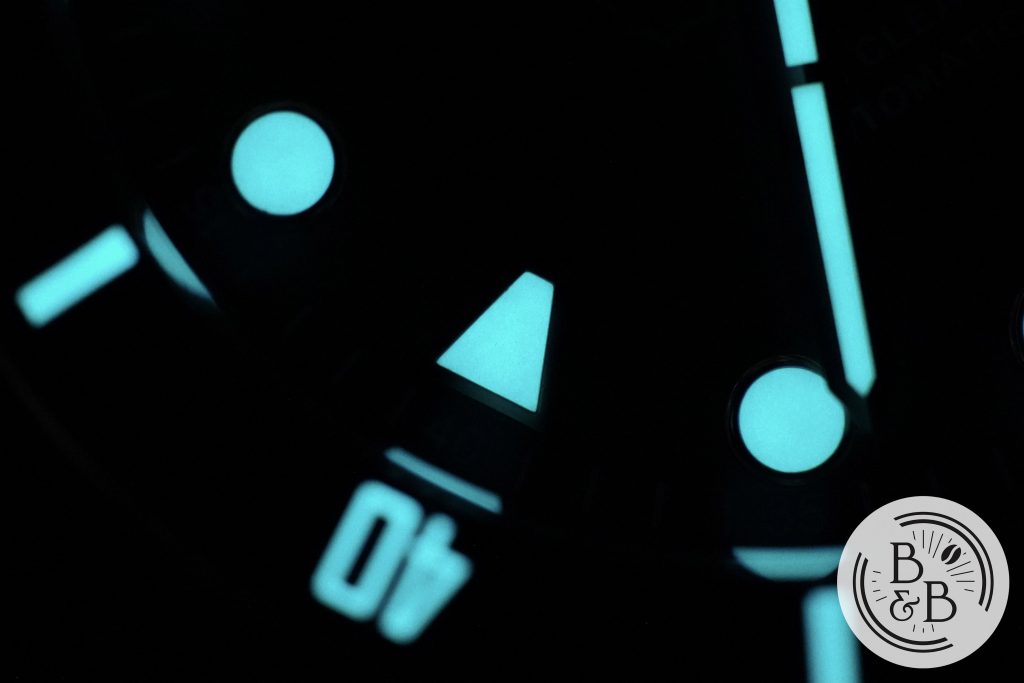 The indices are great too, and they didn't hold back at all.
I love to see lumed bezels, and even more so when all the elements light up. As you'd expect, the bezel fades a bit quicker than the dial given the limited surface area, but you'll be able to read both well into the night. You're not going to be disappointed by the lume on this watch.
---
Bracelet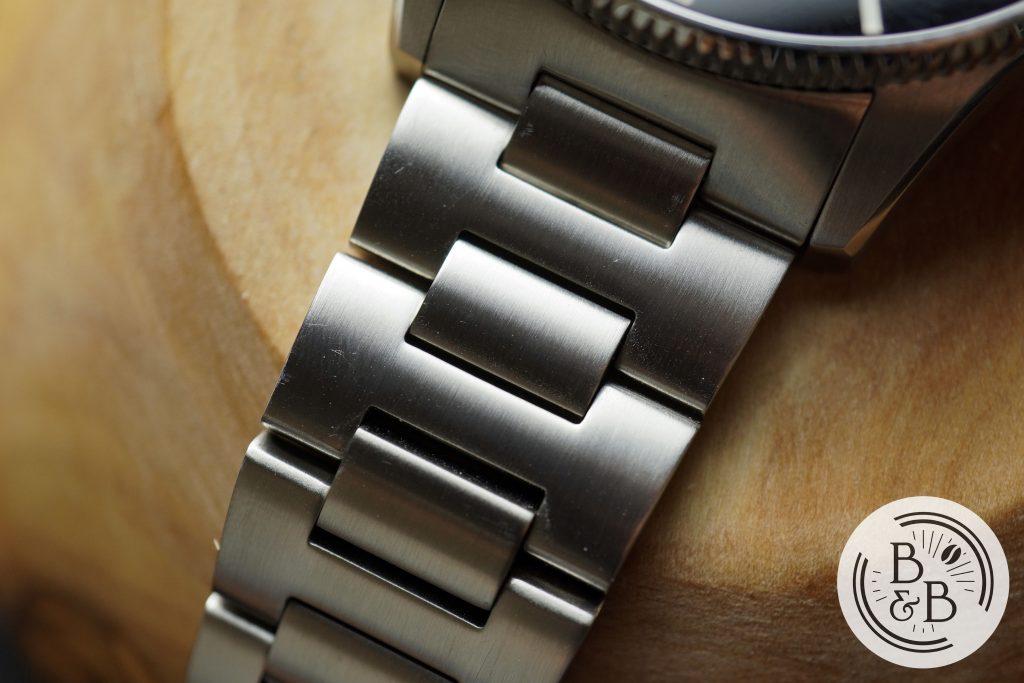 The quality of bracelets and clasps coming out of Chinese manufacturing units these days is beyond impressive, and all the micro-brands (and us customers) are clearly reaping the benefits of this.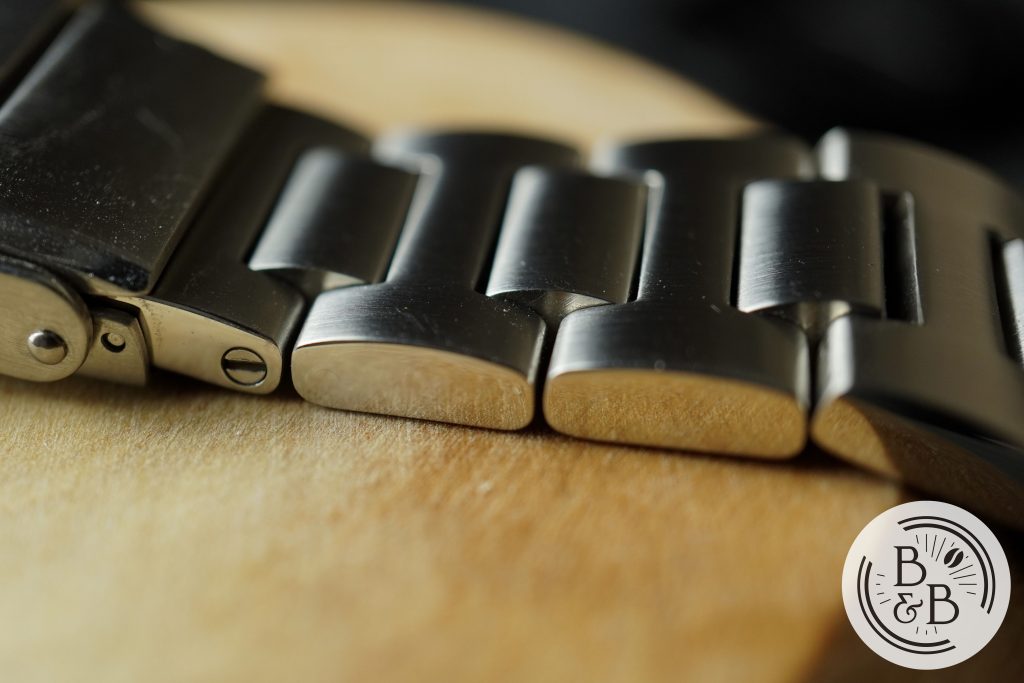 The Gin Clear has a very nicely designed and manufactured bracelet, with H-links that are vertically brushed and have polished sides. The links are screw-based, and Second Hour provides the necessary screwdriver to adjust them – this is always a win in my book!
The bracelet is 22mm at the lugs, and tapers down to 18mm. The end links fit great from a design perspective, and the fitment along the horizontal direction is near perfect. I noticed some vertical wiggle on one end but this isn't worth worrying about, and not easily noticeable either.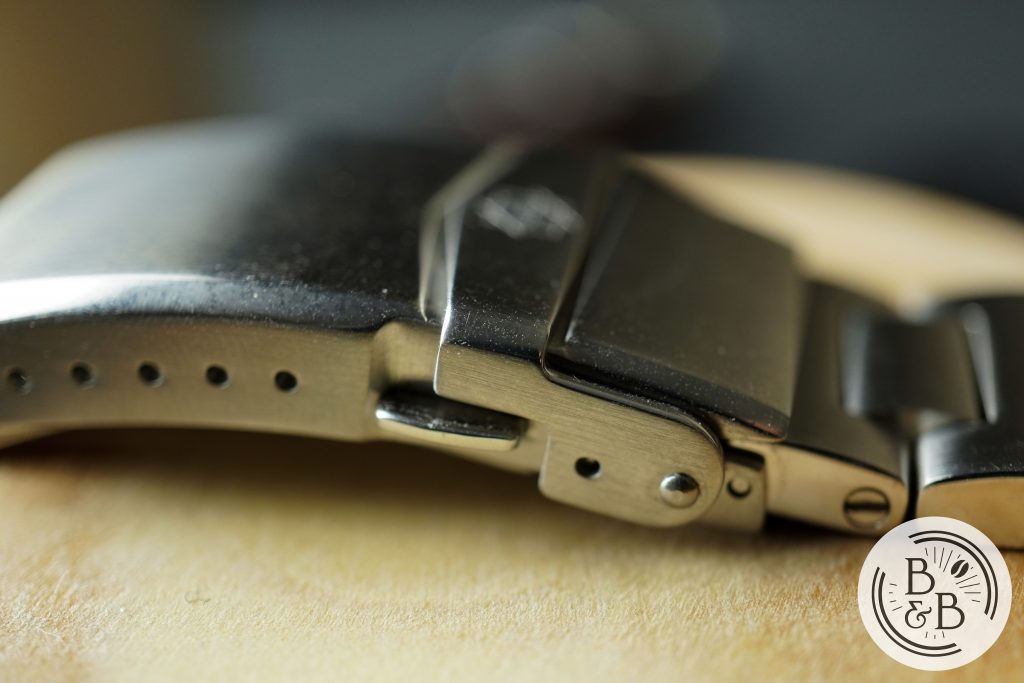 The clasp is common to many other micro-brands, but that's not necessarily a bad thing. This clasp is entirely milled, has 6 micro-adjustment slots and is push-button based with a lock. For the price, you can't really ask for more. I did experience some hair pulling near two links in particular, but this wasn't terrible and clearly not a deal breaker.
---
Movement
This watch uses a Sellita SW200-1 movement. I've talked about this movement plenty of times on this channel before, and I don't have any problems with it. If regulated well, it can keep excellent time. And if you treat it nicely, it is unlikely to break down on you.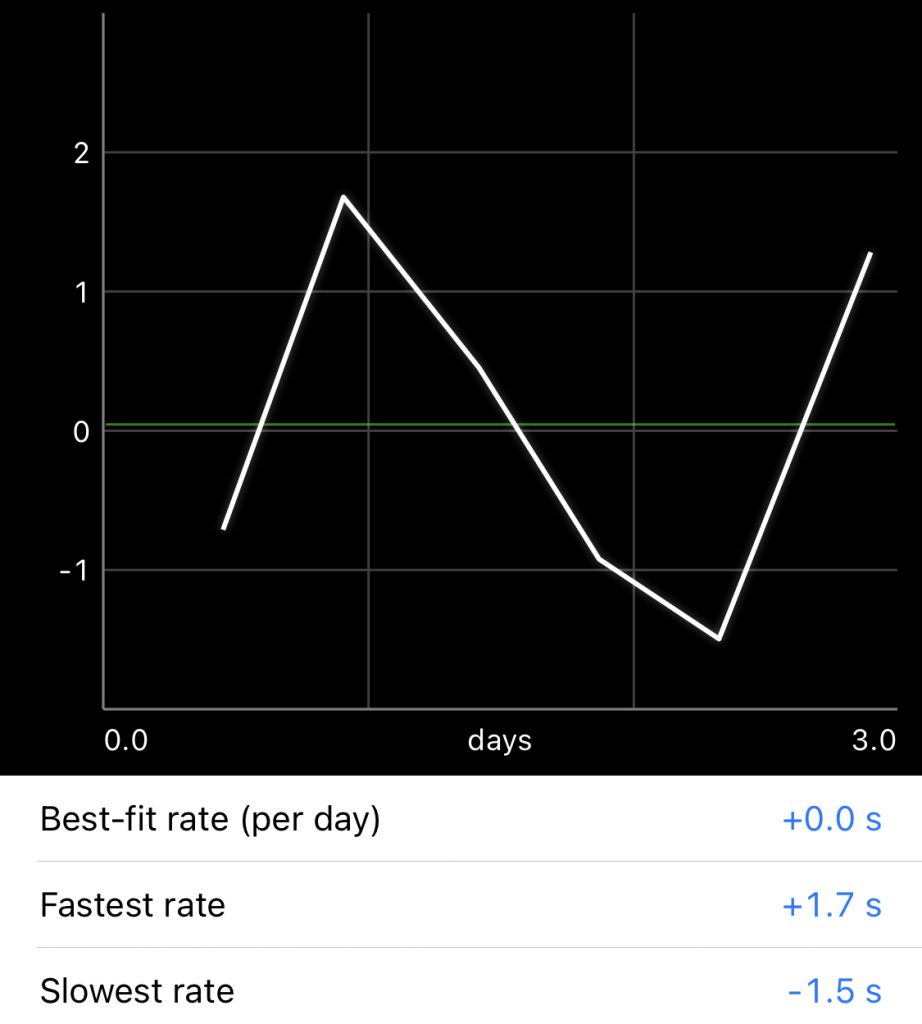 Speaking of regulated, this watch came very, very well regulated. I logged the accuracy of this watch over a 3 day period and observed roughly 0 spd. I'm impressed.
---
On The Wrist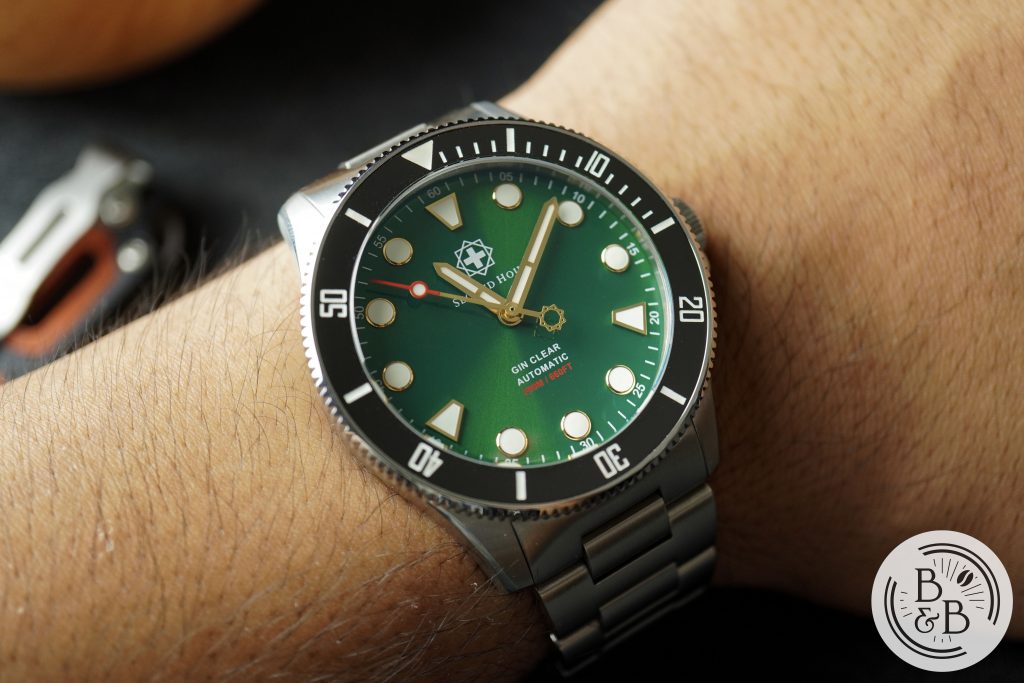 This case wears really well on my 6.25″ wrist, and is among the more comfortable watches I've reviewed.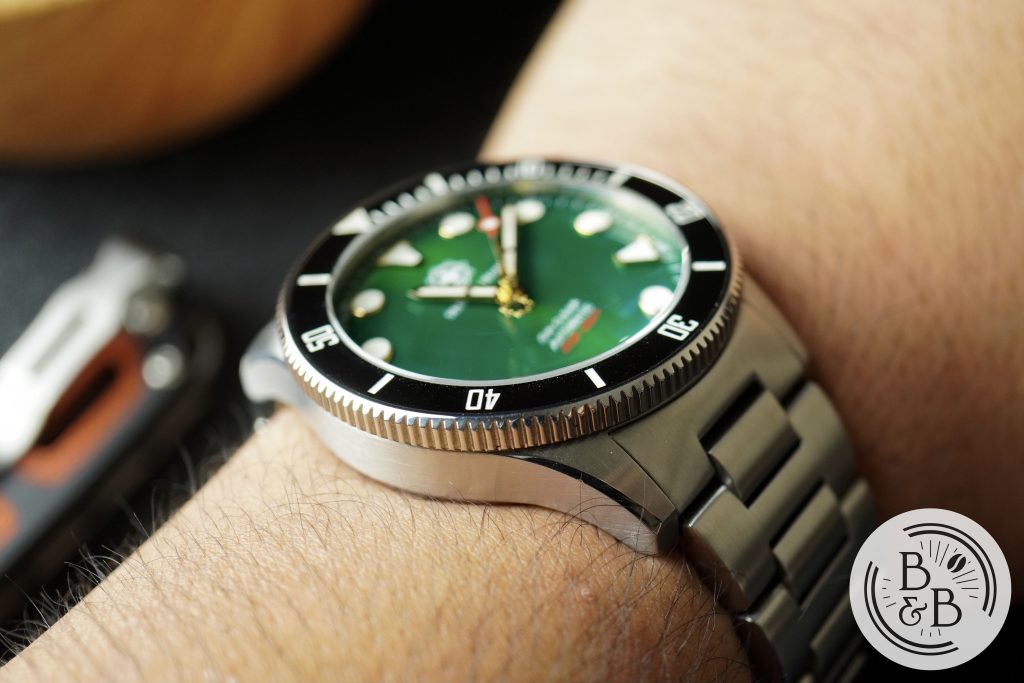 The case is roughly 41.25mm in diameter (42mm at the bezel), 48.5mm from lug-to-lug and 13.5mm tall if you include the slightly curved crystal.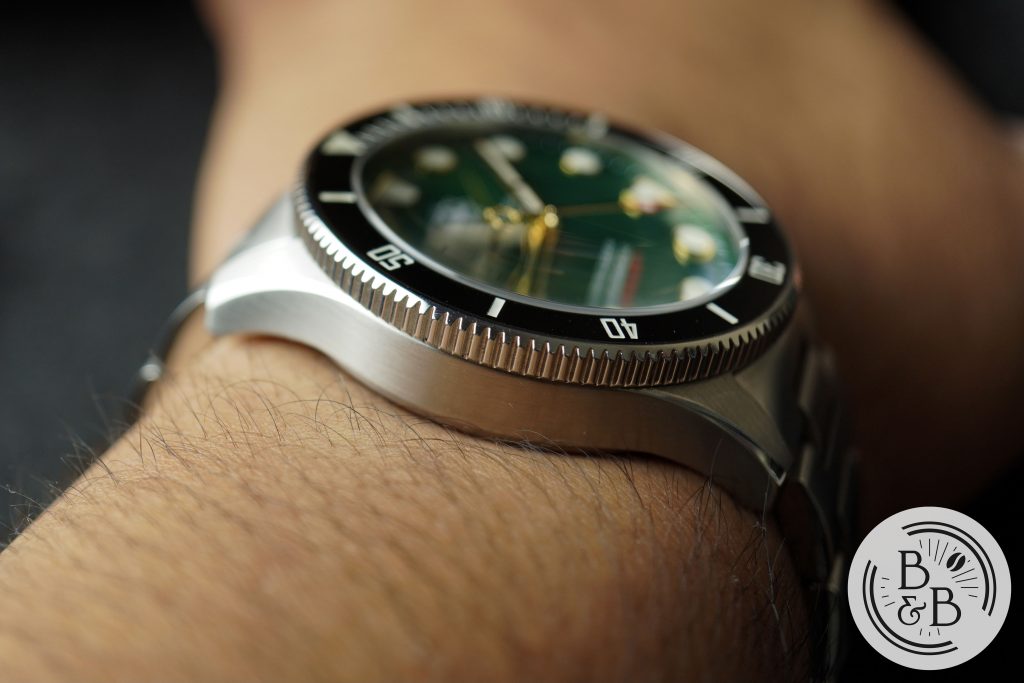 I typically find 42mm watches too big, but the lug-to-lug width and appropriately curved lugs brings these dimensions together very nicely.
The 13.5mm height sounds a lot taller than it feels, and the flat case-back and well balanced weight helps it sit well on the wrist. The lugs also extend beyond the case-back, which I always find to be comfortable.
---
Concluding Thoughts
To wrap this up – if you're one of those Kickstarter backers that got this watch for close to $400, consider yourself very lucky. If this unit is any indicator of the final production pieces that you're going to receive, you're going to be very happy.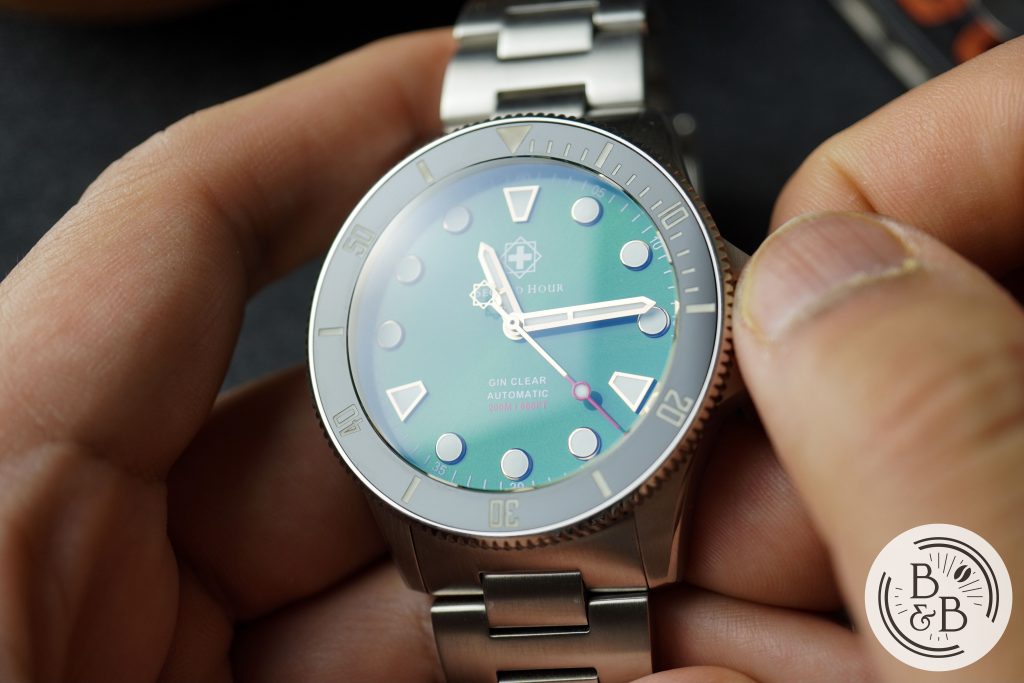 If you're only learning about them now and like what you're seeing, I don't think you'll regret the pre-order price of ~$500 either. This watch checks off all the boxes – good build, good design, good movement, good lume and a good bracelet. So I can't really think of any good reasons as to why you shouldn't buy one of them.
---
Strap Change
---
Thanks for reading!