---
Disclaimer: This watch was sent to me to review, but I was not incentivized in any way to make this review. This is in no way sponsored by Atelier Wen or any other entity. All opinions here are my own. Since this watch was worn/used by other reviewers, please make note that the experience might differ from that of a brand new watch.
---
---
Introduction
I heard of Atelier Wen in mid-2019 and the Porcelain Odyssey 'Hao' caught my eye with it's gorgeous blue-and-white porcelain dial. I quickly became aware of the interesting story of how these watches came to being and became interested in the brand. This watch, together with the Feynman One that I recently reviewed, were on my short list of micro-brand watches that I had on review 'wish-list'.
Atelier Wen was founded by two young French entrepreneurs, Robin Tallendier and Wilfried Buiron. According their website, Robin is no stranger to the Chinese watch industry, and Wilfried is a passionate and successful entrepreneur. Together with Chinese designers Li Mingliang and Liu Yuguan, both specializing in Chinese design and art, they have managed to design and produce a watch that is guaranteed to impress even seasoned watch collectors. The objective was to design and build a watch that drew influence from French and Swiss watchmaking, while creating a watch that is proudly Chinese – both in design aesthetic and manufacturing.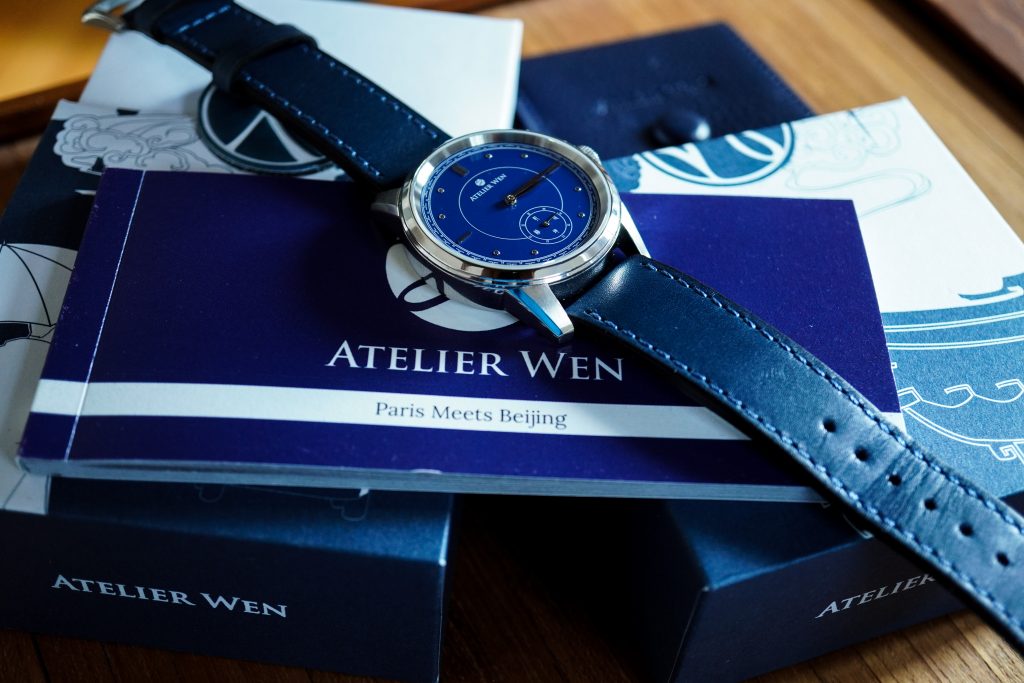 The way I see it, these watches are the brand's way of telling the watch industry that our narrow minded and inherently negative opinions towards Chinese made watches belongs in the past. Without exaggeration, I will say that this $700 watch can give a $1000 Japanese made Seiko a run for it's money, and most "Swiss" made watches in that price range too. Even more impressive is the level of transparency that this brand has chosen to adopt. Each watch ships with a booklet that details every component of the watch and where it was sourced from. Aside from the dial, they mention each of their component manufacturers and even their watch assembly partner. For this alone, the duo at Atelier Wen have earned my respect.
---
Case
The Japanese 316L stainless steel case appears to be the only component that isn't completely sourced from within China. The raw materials are imported from Japan but the case is manufactured in China, with an evenly executed mirror-polish across the entire case, except for the vertical brushed lug surfaces. The case is contemporary in design with subtle angular accents, while still remaining true to it's dress watch identity.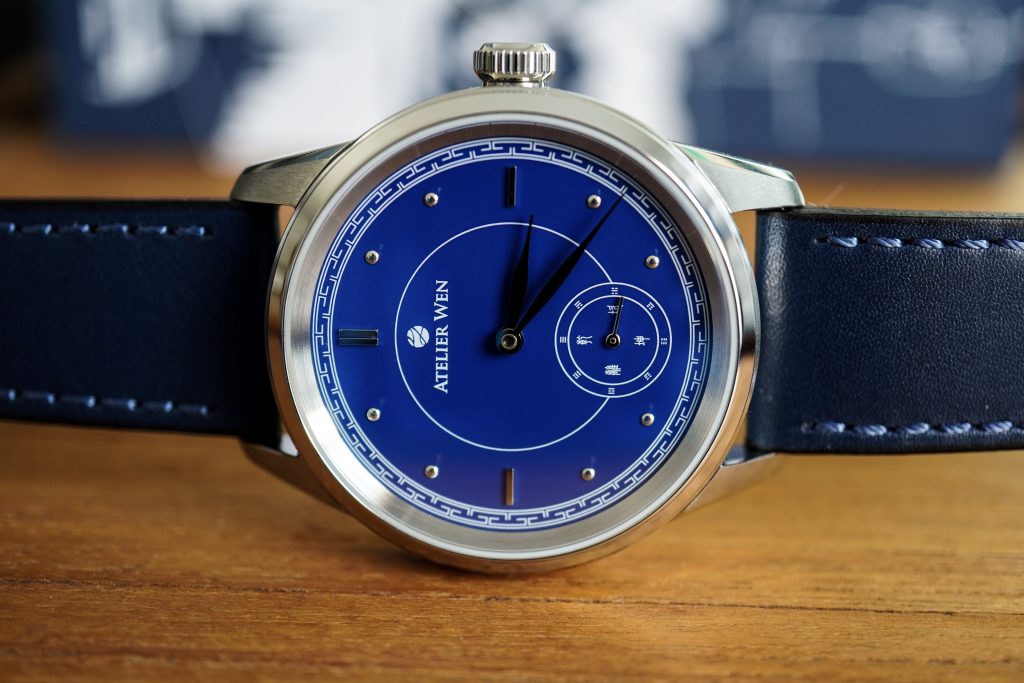 The case is 39mm in diameter, 11.7mm tall and has a lug-to-lug width of 47mm. It weighs 85g with the leather strap and overall fits perfectly in the comfortable dress watch category. The signed crown is 6.4mm in diameter and just under 3.5mm wide. Overall, the case dimensions and design are unassuming, just as you would expect from an elegant dress watch.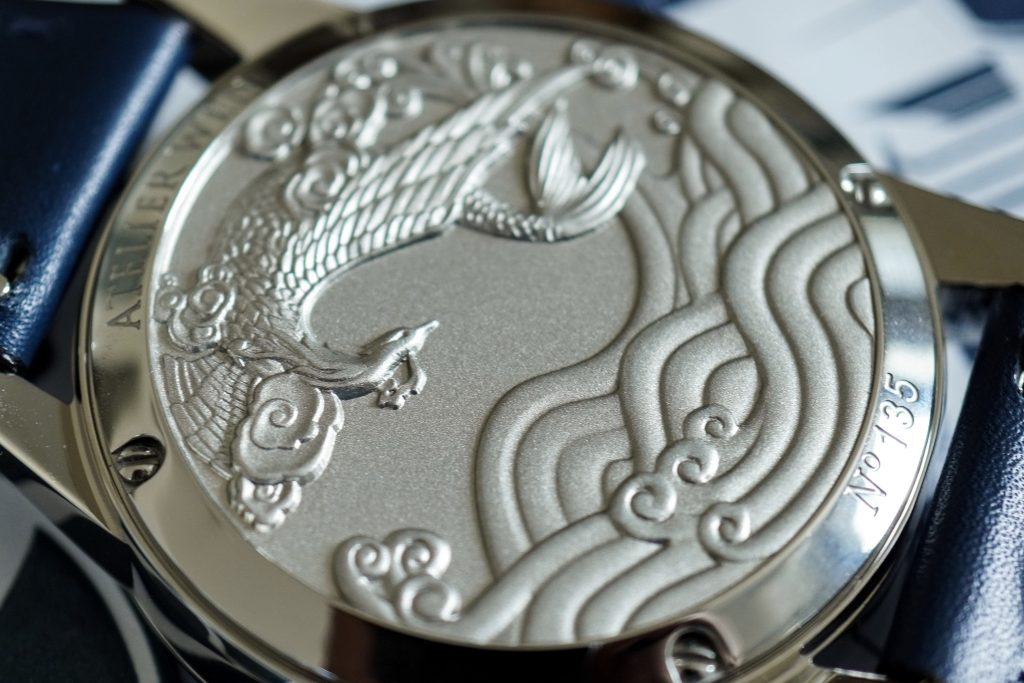 The case back is a different story. On the solid case back, there is an exquisite and extravagant embossing of a Kun-Peng, a Chinese mythical beast that transitions between it's form of a fish (Kun) to one of a bird (Peng). At the $700 price tag, this is beyond impressive and while it is a machine embossing, it looks like a stunning three dimensional hand carving.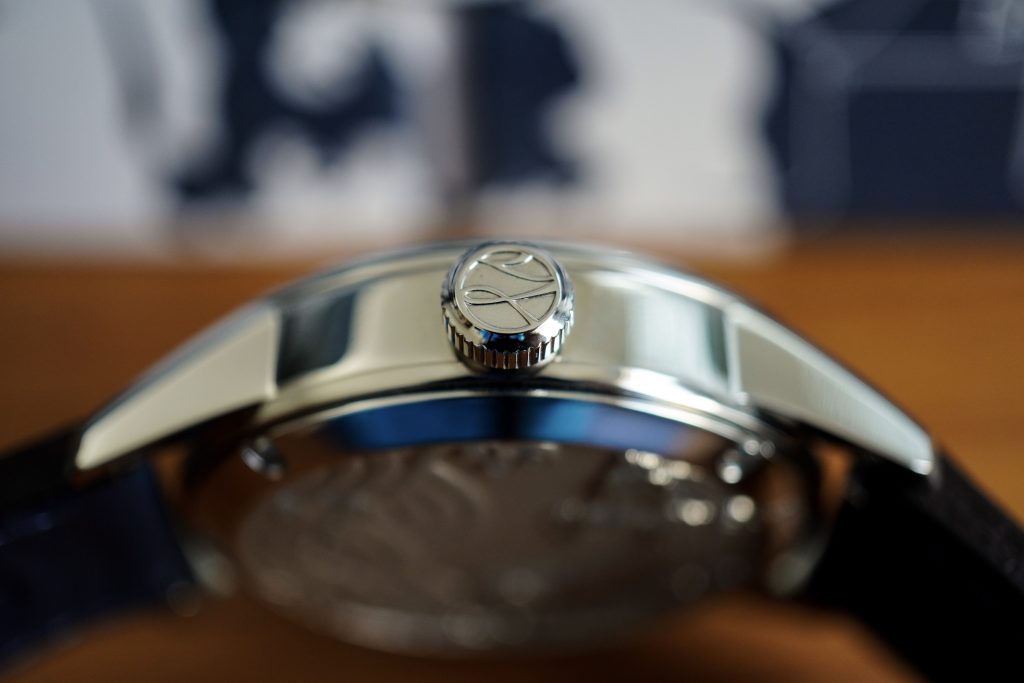 The crown and case back do not screw-down, and the watch is rated for up-to 50m of water resistance. Considering this is a dress watch, this is not unreasonable however it would've put more minds at ease if the crown was screw-down and the watch was rated up-to at least 100m, as many other dress watches offer these days. Another point of contention for me is the vertically brushed lug surfaces – the combination of polished and brushed surfaces does add a visual flare, but I think an entirely polished case would've been quite appealing too.
---
Dial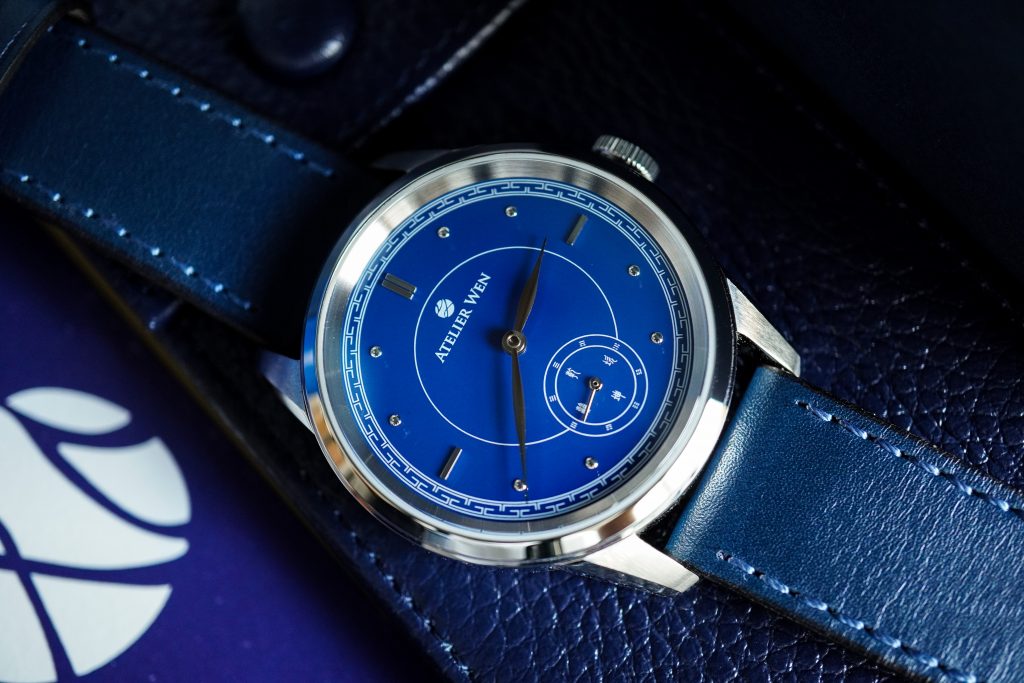 Let's start with the base of the dial. This porcelain dial is made of Zirconium Oxide, heated at 1400 degrees Celsius and applied to a copper plate. Zirconia (zirconium oxide) is stronger than typical ceramics and more robust to crack propagation. A quick Google-ing will reveal that their choice of ceramic is a good one, and more expensive than typical porcelain because of it's high fracture toughness and excellent thermal insulation. This ceramic is typically used in small quantities such as on dental crowns and bridges, and in some electrical insulation tools. This material is not new to the watch industry and is used to make ceramic cases and dials for IWC, Panerai and Omega. If you look at recent Omega watches, you'll see ZrO2 etched onto the dial to indicate their use of this particular ceramic.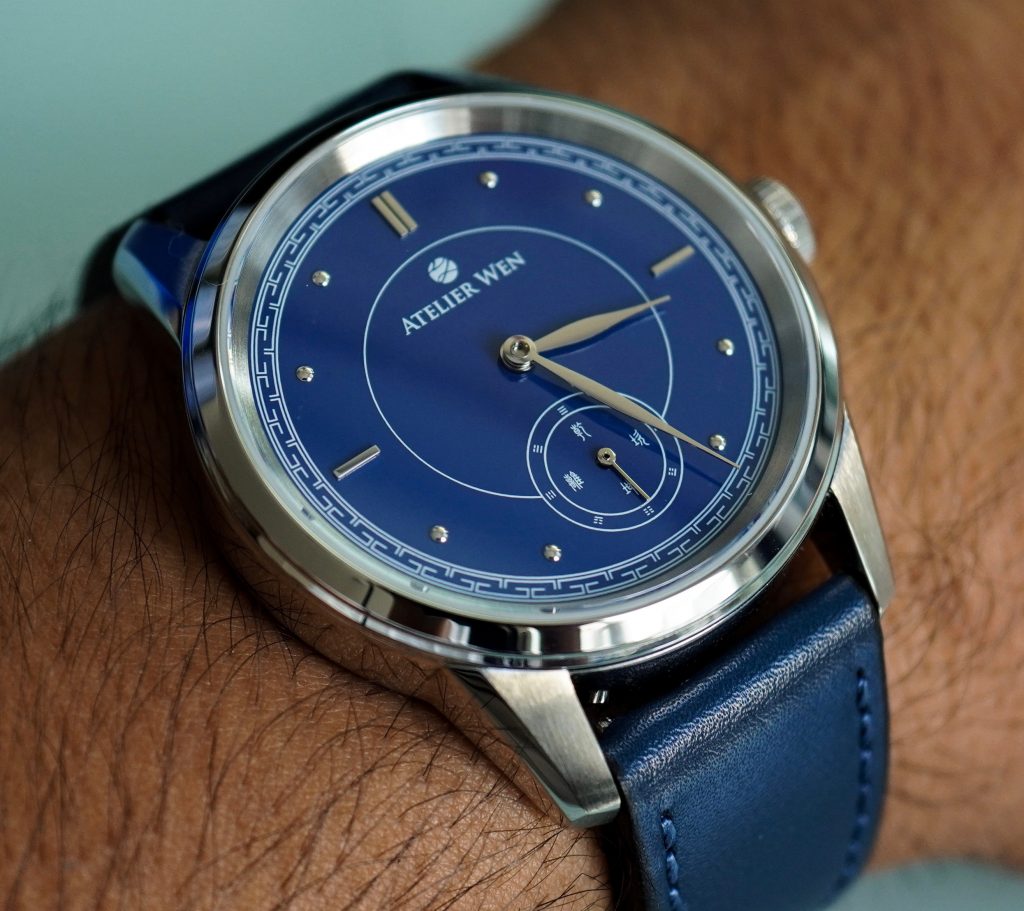 The finishing on this particular layer is excellent, and I couldn't find any blemishes or finishing anomalies. This surface is highly glossy, which makes it very difficult to photograph, but looks absolutely stunning in person. If you see any particles on the dial, this is just a reflection of the shiny indices on the dial, or dust particles on the glass (an unfortunate consequence of my laziness). The actual dial surface has no dust particles that I could find, which is particularly impressive for a $700 watch. If you're still skeptical about good Chinese QC, this watch and the Traska Freediver (both QC'd in China) have been meticulously clean. Atelier Wen have disclosed their assembly and QC partner as Fiyta Watches in Shenzhen. Good job Fiyta, this is impressive work.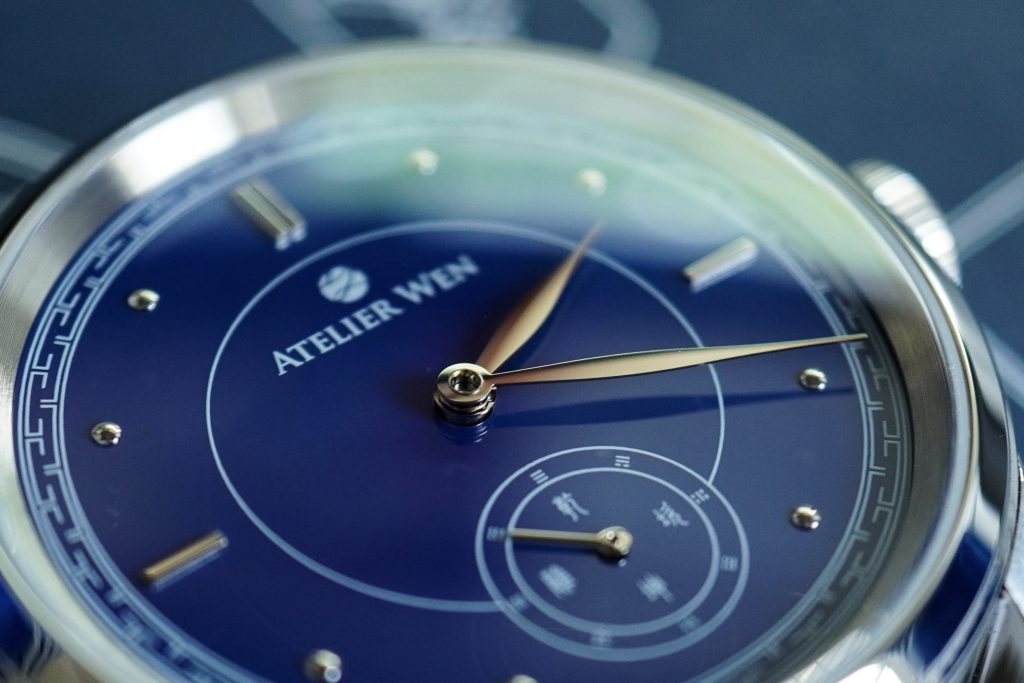 From a layout perspective, there is a small seconds register at 6 o'clock and central hour and minute hands, similar to mid-century French, Swiss and German watches. The indices are a combination of high polished dots and baton markers. The leaf (feuille) hands are rhodium plated and finished well. I couldn't find rough edges or dust on the hands, as one usually does on watches in this price category.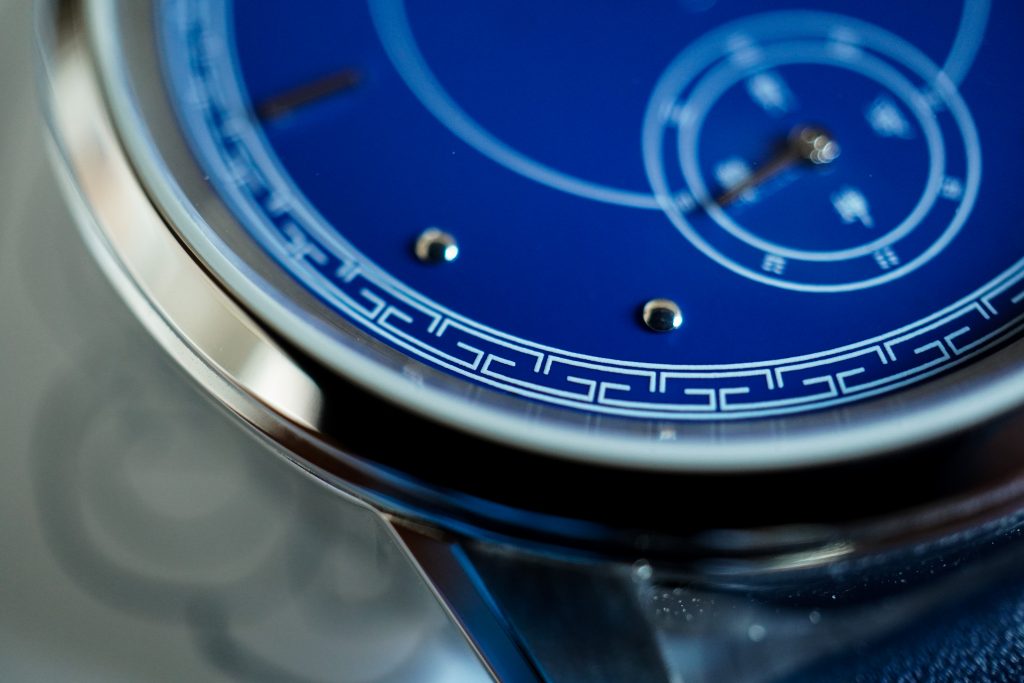 The minute track is an adaptation of a Chinese Huiwen pattern, and is said to also pay homage to Western railway style minute tracks. In terms of design, this white pattern looks wonderful against the blue dial and gives this dial plenty of character. However, in terms of legibility, this takes a few hours to get used to, since consecutive minute markers alternate between either side of the pattern track.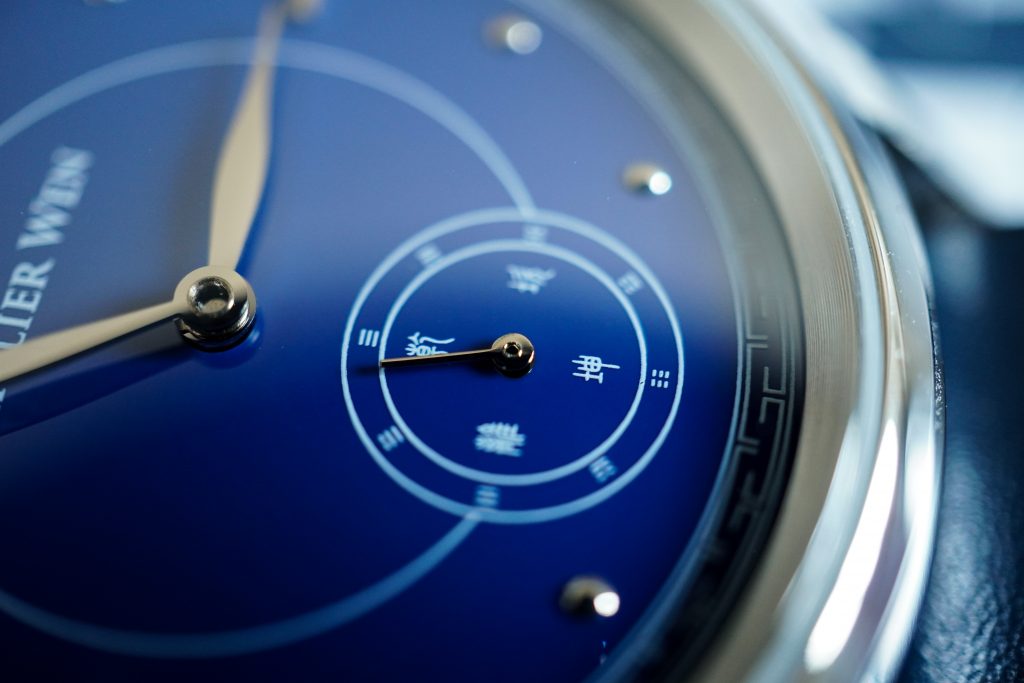 The sub-dial is typical of small seconds style marine chronometers, with beautifully printed Chinese characters along the four primary axes. According to Atelier Wen, these characters signify Kun (Earth, North), Li (Fire, East), Qian (Sky, South) and Kan (Water, West) respectively. Once again, in terms of design, this is perfectly executed and looks neatly printed, even under macro lens scrutiny. In terms of legibility and seconds hand tracking, the lack of finer (seconds-level) demarcations makes it a bit challenging to track the seconds hand accurately. But let's not forget that this is a dress watch and not an high accuracy timekeeping instrument. At the 12 o'clock position is the Atelier Wen logo and font. This is clean and their use of a simple font works perfectly in this mix of Eastern and Western design.
---
Movement
Not surprising is the fact that Atelier Wen have opted to go with a Chinese movement. However, as with all their other choices, they picked an excellent movement, and not a typical entry level Chinese movement. This is a modified Dandong / Peacock Caliber SL-3006. According to Wen, the Peacock movements are positioned within the market to be more premium and the SL-3006 is a clone of the ETA 2824-2. However, the SL-3006 has been modified to support the small seconds design as well as perlage finished with côtes de Genève on the rotor. Additionally, the ghost date position has also been removed. This movement is rated for +/- 10spd and is adjusted to 5 positions by their assembly partner, Fiyta.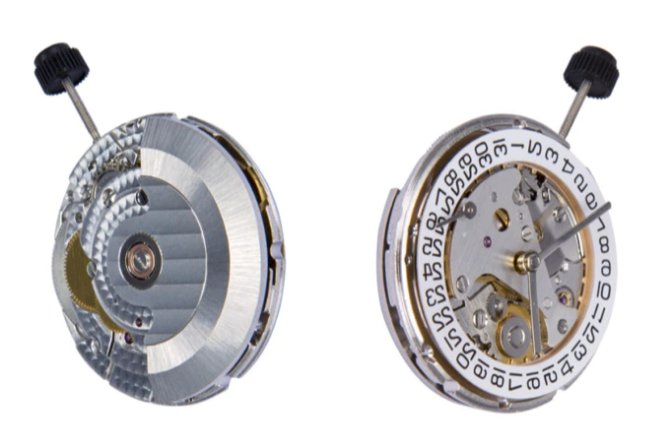 The crown and stem construction is very stable and there is no crown or stem wobble. The winding action is excellent and not scratchy like some Seiko NH35. It feels more premium than your typical Miyota 9039 as well. I logged the accuracy of this watch over a 4 day period and observed an average accuracy of -0.9spd, with a maximum variance between +8.8spd and -9.2spd. These numbers are excellent, and another reason to let go of any preconceived notions regarding the quality of Chinese movements.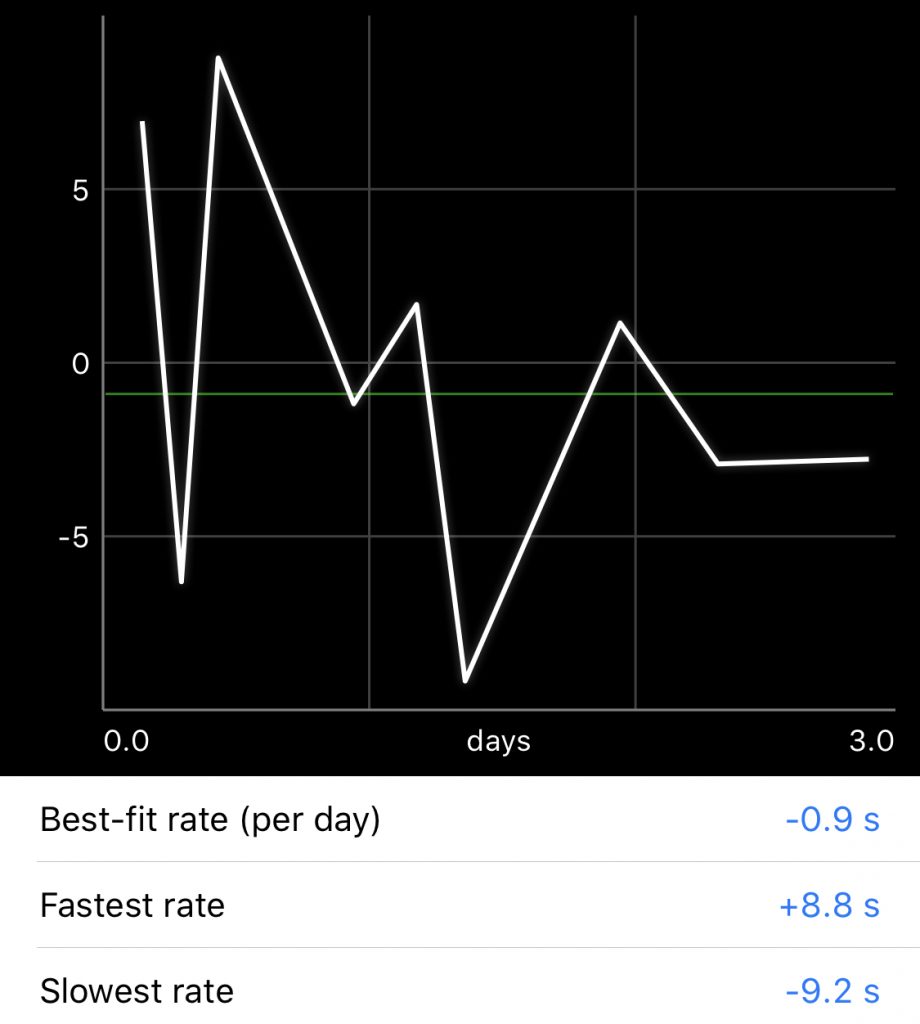 ---
On The Wrist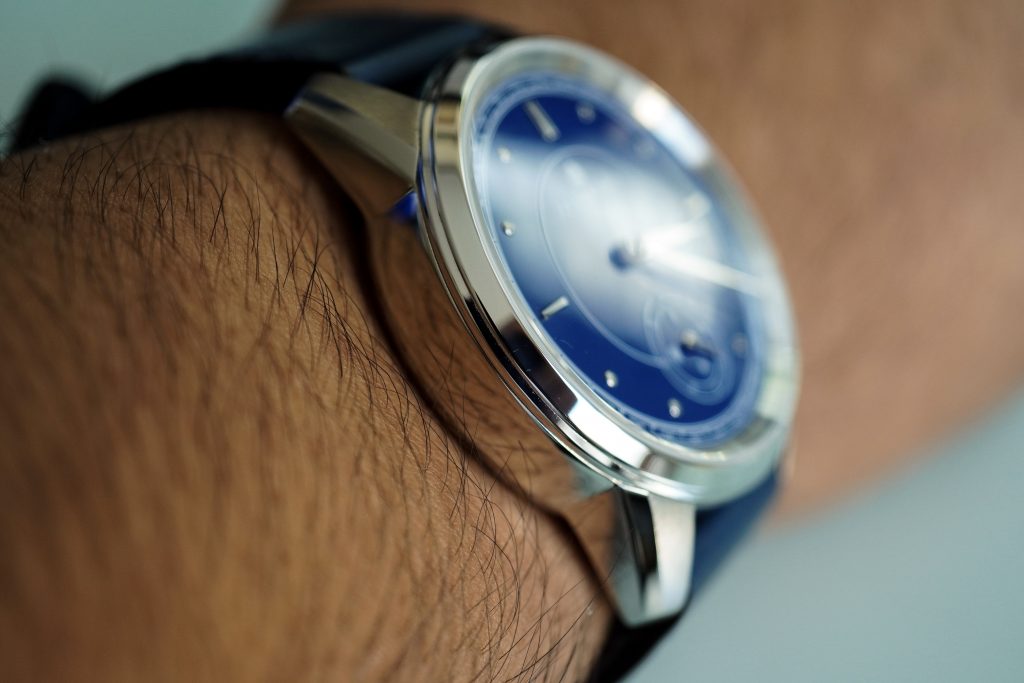 The 39 x 47 x 11.7 mm dimensions make for a comfortable wrist experience. I have no complaints about the dimensions and you can see it on my 6.25″ here.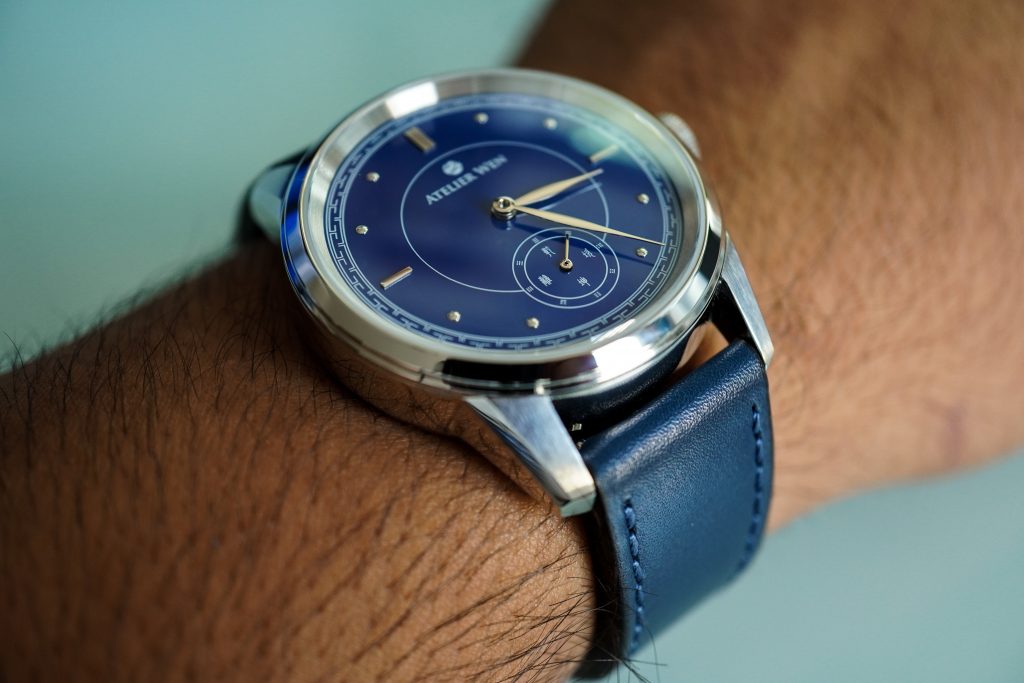 These watches ship with a good quality quick-release equipped leather strap, and they provide a few alternate strap options that can be purchased separately. The inner surface of the buckle is stamped with the brand's logo and name, and has a combination of polished and brushed surfaces. If there was one design element for me to complain about, it would be the size of the buckle. It appears to be a bit too large, at almost 23.5mm at it's widest point. The rest of the dimensions are fine. The quality and color of the strap makes it easy to overlook this.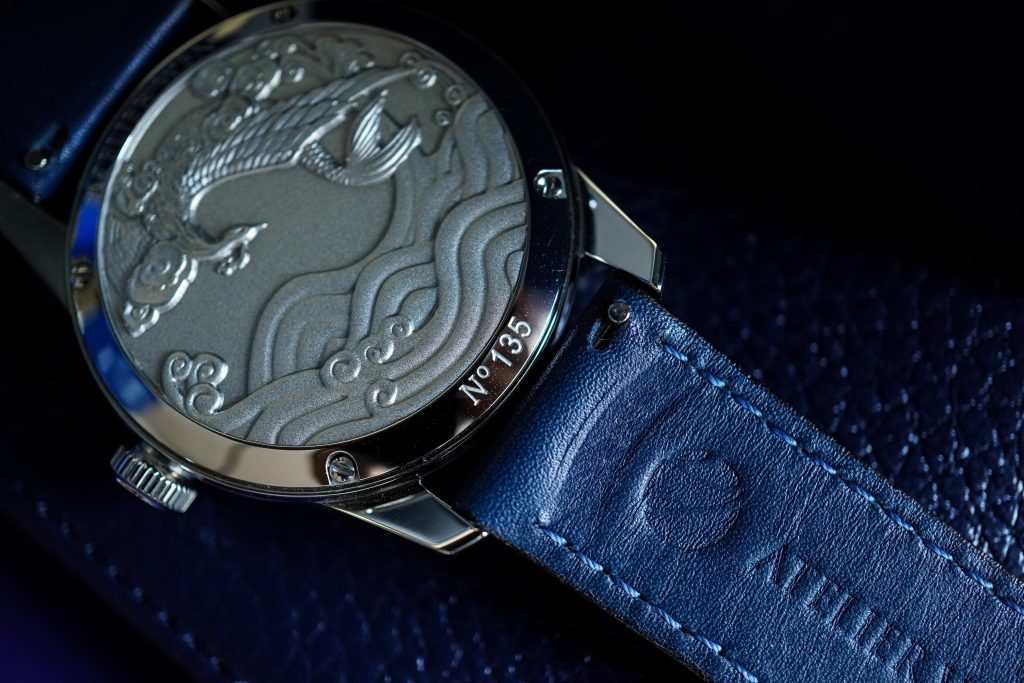 ---
Concluding Thoughts
To wrap things up – unless you dislike the design, there's no good reason to not buy one of these watches. You're unlikely to find another porcelain or ceramic dial watch for this price. A watch that comes to mind is the Seiko Presage SPB093/095 Arita Porcelain dial, but this retails at around $1700. The Seiko SPB047 has an enamel dial and can be found under $1000, but has a rather uninspired design and a 6R15 movement, which in my opinion, is a bit underwhelming for a $1000 watch. anOrdain makes a great enamel dial watch for around $1300 and is another potential option. But you will quickly see that at $700, this offering from Atelier Wen is hard to refuse.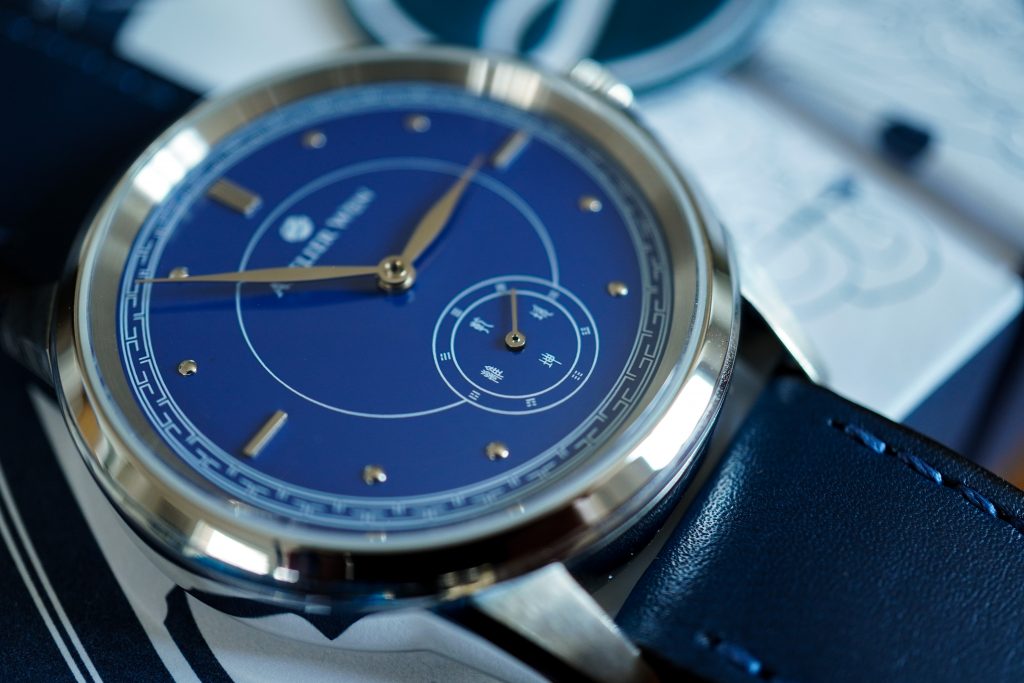 Apart from disliking the design, the only other reason I could see for avoiding this watch is the fact that it is "Made in China". But I hope from the above dissection of all of the watch's elements, I have made an argument for why that thinking is dated. This watch is a testament to the fact that if you are willing to look beyond the $100-200 cheaply made watches, a well made Chinese watch is fully capable of holding it's ground against Japanese and Swiss competitors. Atelier Wen has put a significant amount of effort in chasing down these quality components from all across China, and what they have managed to build is a watch that is proudly Chinese. I urge you to give this watch a chance, because you will be impressed – just as I was. For those worried about how this watch will stand the tests of time, I have no answer for you yet, but Atelier Wen stands behind their 30 day return policy (return shipping & logistics are covered by Atelier) and their 2-year manufacturing warranty. This should cover any issues you may potentially face with this movement. But given that this is an ETA2824-2 clone, I suspect that it should be fairly easy to service even after your warranty expires.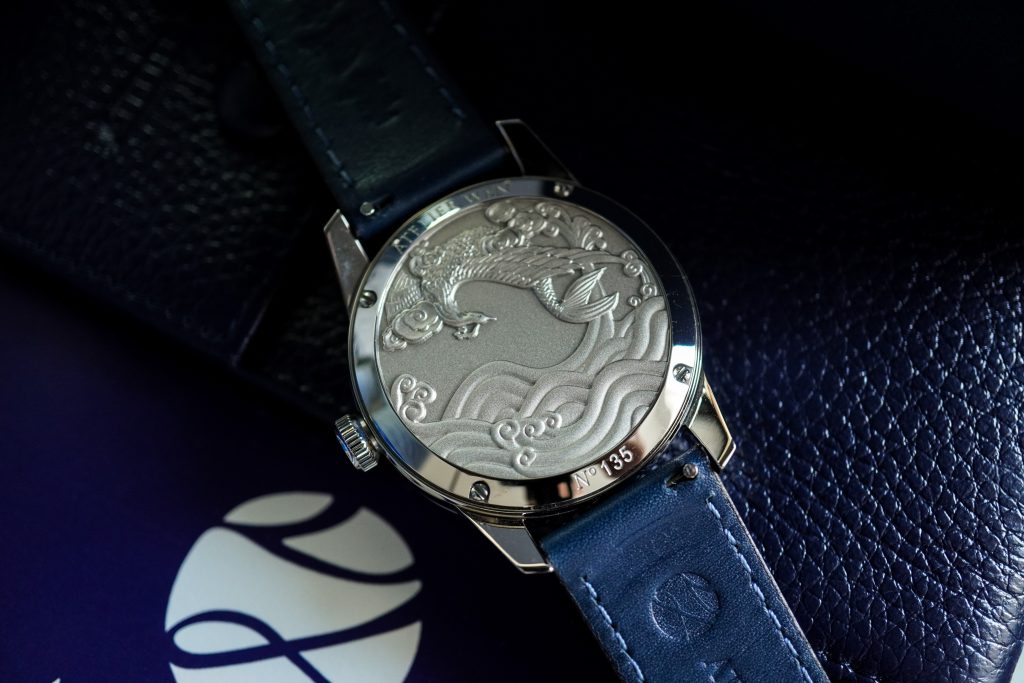 According to Atelier, only 250 models of the Ji were made, and 250 of the Hao (excluding the 25 Green, 25 Red and the upcoming 20 Purple limited editions). They don't plan on making any more of these watches, so if you're after something unique, owning one of 570 watches may be appealing to you.
---
Q & A with Robin Tallendier
B&B: I've had the watch for about a week now and I'm beyond impressed with the quality and finishing that you have been able to achieve at the $700 price range. It seems that every element of the experience has been carefully considered and meticulously executed – from the outer box, to the leather case and even the booklet. I can see multiple areas in which you could have cut corners and nobody would've noticed. But these subtle considerations have resulted in a wonderful overall experience. Can you tell me more about the ownership experience you had in mind when you started this brand, and how do you see this evolving over time? Do you have plans of moving towards more up-market time-pieces, or are you going to continue to design watches for the $1000 range?
Robin: Regarding the overall ownership experience, I think there are two key aspects which guided most of our decisions at the concept and design stage.
The first one has to do with what I call intrinsic quality. I have been collecting watches for more than 10 years now (started when I was 14), and over time you get to develop a sense, an intuition for what makes a great product and an equally delightful experience. It is very much an 80/20 kind of situation; the basics are fairly easy to figure out, but it can take years to properly grasp all these tiny details that will, subconsciously, make you feel that you are holding something "nice". So as a creator, I really wanted my watches to encompass all I managed to learn over the past decade. This materialised through the details you are citing, but through countless others as well: the availability of XS straps, the bevelling of the caseback inner angles, the three different kinds of finishes on the buckle, the rhodium plating on the hands and markers, and just so many others. They may seem tiny, insignificant, but added together they will make up what we call "quality".
The second key principle has to do with being relevant with who we are. Our brand identity is quite strong and, we feel, exciting. We thus wanted, as much as possible, to convey it and to let owners enter our world via our watches. This guided many design decisions (besides the more obvious ones of using porcelain and of having homages to ancient Chinese time measurement systems in the small second subdials): the shade of blue used for Ji (in reference to ji-lan, a blue that was said to look like that of the sky after a storm and that was only used in the finest porcelains), the presence of "乘风破浪 "hot-stamped on the strap lining, the shape of the buckle, the cardboard case artwork, etc. The key here was to have design choices that would allow owners to enter and fully experience our world. I personally believe this is extremely important. Watches, like pretty much any luxury goods, are there to allow us to dream and to feel emotions.
What does the future hold for us? Well, these two key principles are there to stay. We will keep on crafting top-notch watches (and as time goes by there should be some learning effects allowing us to become better at this) and we will continue to strive to have products that allow the owners to actually feel something. We had to make quite a few concessions with the Hao and Ji in order to stay affordable, and, moving forward, we would like to do less of those and to be able to explore our concept with less restraints. Our upcoming second series will likely be a little more expensive than the Porcelain Odyssey one (still within the $1000 range though), but this will be largely warranted by an ambitious design and high-end specifications.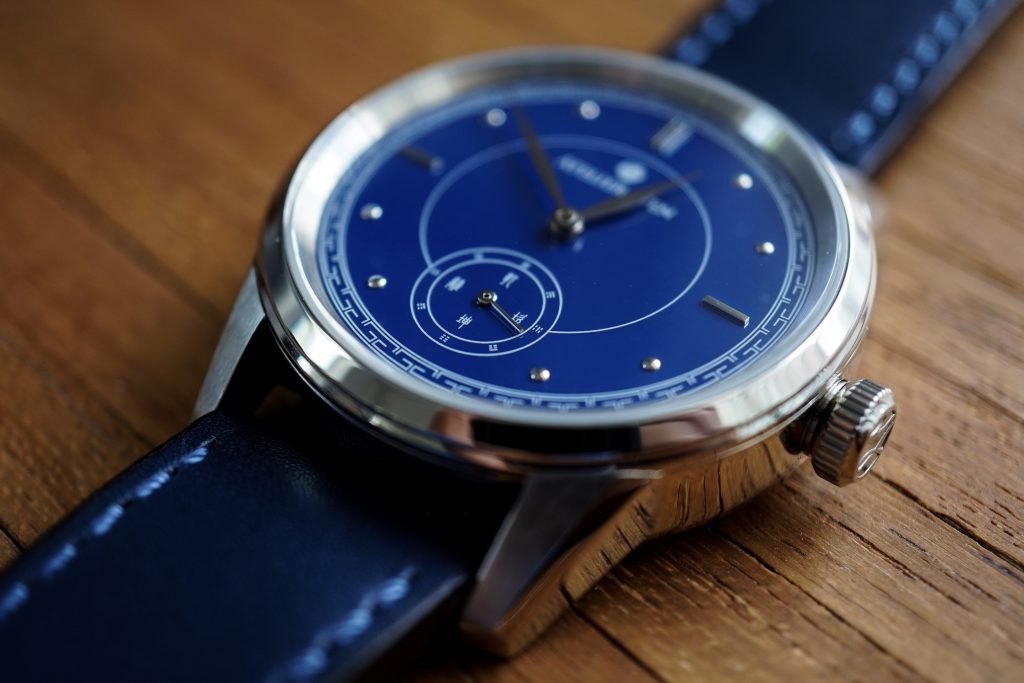 B&B: Given the current thinking that watches made in China are somehow inferior to those made in Switzerland or Japan, this watch feels like your way of telling the watch industry to update their ideologies. Would you say you have been successful in this attempt?
Robin: It is hard to answer by either "yes" or "no" because there are simply so many factors at play. I do feel that perceptions around watches made in China have greatly improved over the past two years and Atelier Wen may have played a tiny part in this trend. We got great coverage in some key mainstream media like the NYT, GQ and Gear Patrol, and those, I'm sure, have definitely helped. However, you need to keep in mind that our scale is quite limited (we have sold around 500 watches since inception). I believe a lot of other players also deserve credits: the growing number of brands open about their manufacturing location, the people on social media being willing to share their knowledge about the Chinese watch industry, Europastar and its awesome coverage of watchmaking in the Middle Kingdom, the growing profile of Chinese AHCI watchmakers, and some more external trends about the betterment of general perceptions around "Made in China".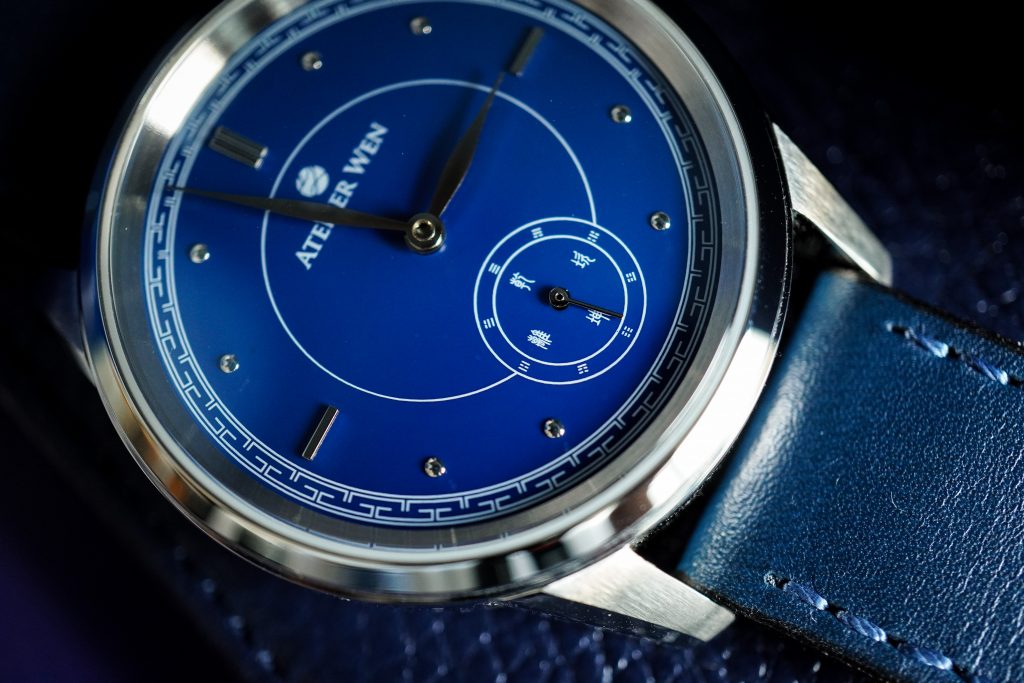 B&B: Will the two of you still drive the sophomore design, or will the brand pursue different directions? Could you also shed some light on what we can expect from your next release, and if you plan to continue collaboration with Li Mingliang and Liu Yuguan, and create more Chinese inspired watches?
Robin: We will stay true to our identity, so you can indeed expect our future watches to be inspired by China; that's the core of Atelier Wen. We also want to "up the game" and explore our underlying concept more fully, hence you can expect more ambitious watches. Following their work on the Porcelain Odyssey series, Li Mingliang and Liu Yuguan went back to university and afterwards started working for a company aiming to disrupt medical items design. However, their first love is watches and as such they have recently joined back Atelier Wen. Work on our second series is in full swing, and you can expect something extremely ambitious: a completely new movement with high-end specifications, a dial unlike any others, a very intricate case no thicker than 9mm, a custom metal bracelet and countless other attractive features. Its'… going to be something! We expect to launch around the end of the year.
B&B : Thank you for the time and I wish you the best of luck!
---
Thanks for reading and I hope you enjoyed this somewhat lengthy review!