---
Disclaimer: This watch was sent to me on loan to review and I was not incentivized in any way to make this review. This is in no way sponsored by Rze or any other entity. All opinions here are my own.
---
---
Contents
---
RZE Watches
If you're looking at this watch and thinking to yourself that it looks a lot like the Reise Resolute that I reviewed a few months ago, you're not wrong. Reise recently rebranded, and now go by the name 'RZE', and they sent me their latest prototype to check out – the RZE Endeavour.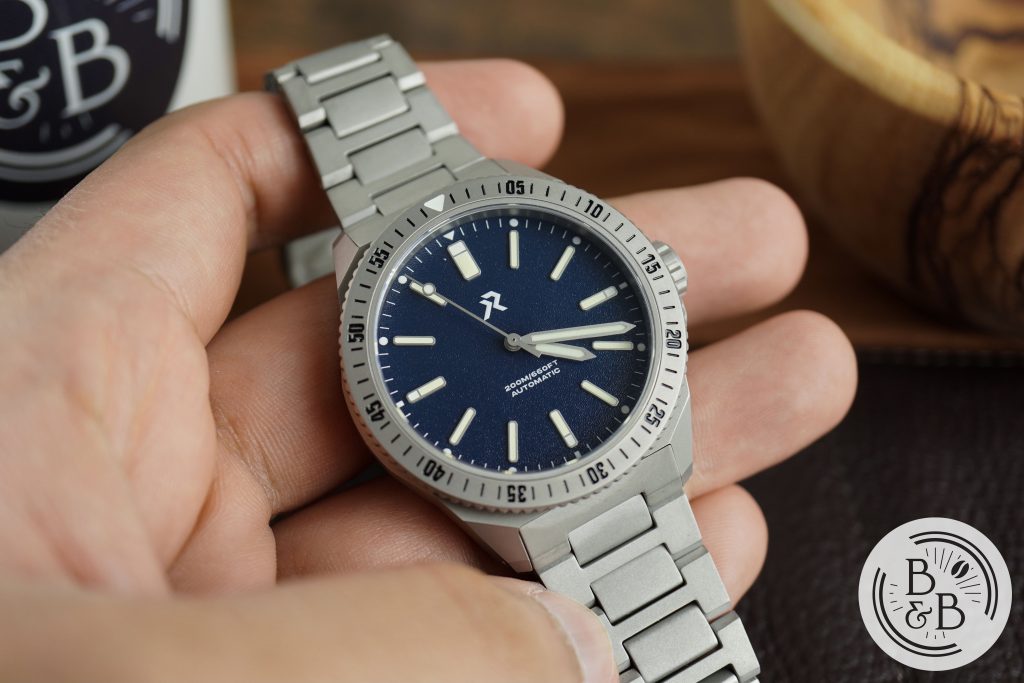 The Endeavour follows the Resolute's design very closely, with the addition of a dive bezel and their latest metal bracelet. As with the Resolute, the Endeavour is very competitively priced, and is scheduled to sell for $369 USD via pre-order and an eventual retail price of $459, both on the bracelet. Given how successful the Resolute's Kickstarter was, and based on all the positive feedback I've seen from those who recieved their watches, I think RZE is on track to becoming one of the more successful micro-brands out there.
Let's check it out!
---
Case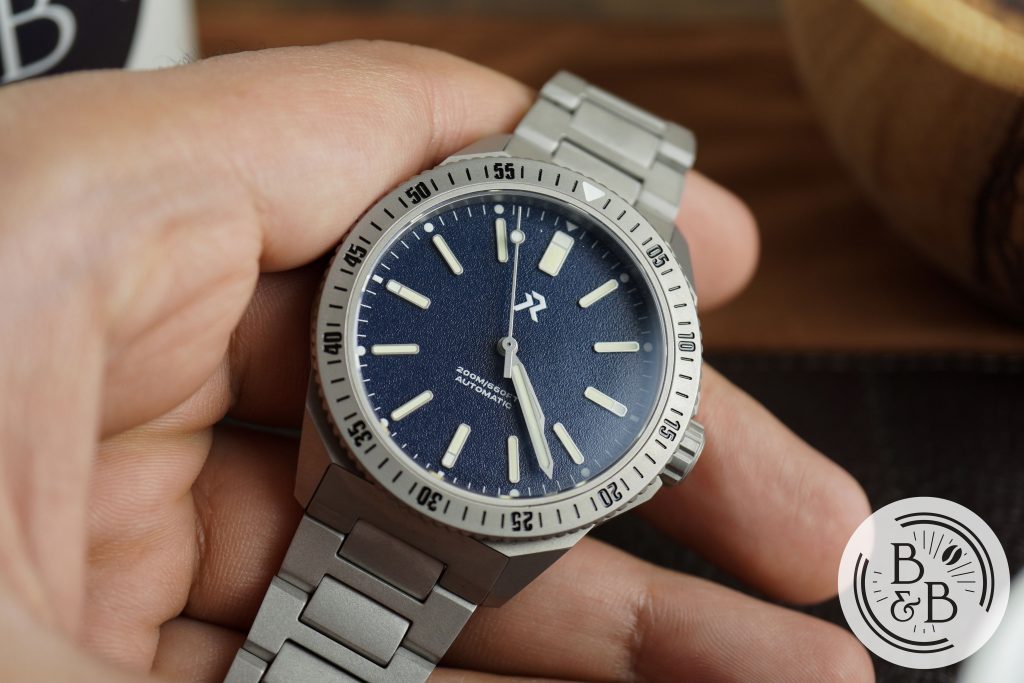 I measured the case to be 39.7mm in diameter, 46.2mm from lug-to-lug and 12.5mm tall. The case is made entirely of Titanium, has their UltraHex coating which gives it a Vickers rating of around 1200Hv, and has the same case design as the Resolute. The finishing on the case is excellent, and I continue to be impressed by it's design and execution.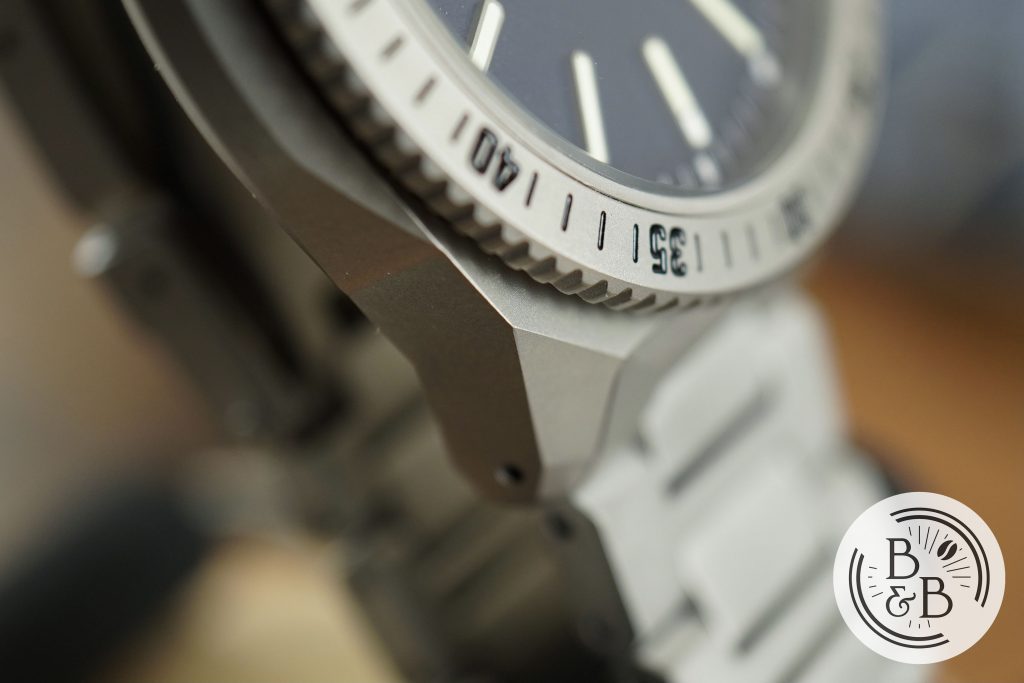 The sharp and angular lugs look great, and really drive home the military and tactical tool watch aesthetic that they were going for. The lug width is 20mm, and the lugs are drilled through.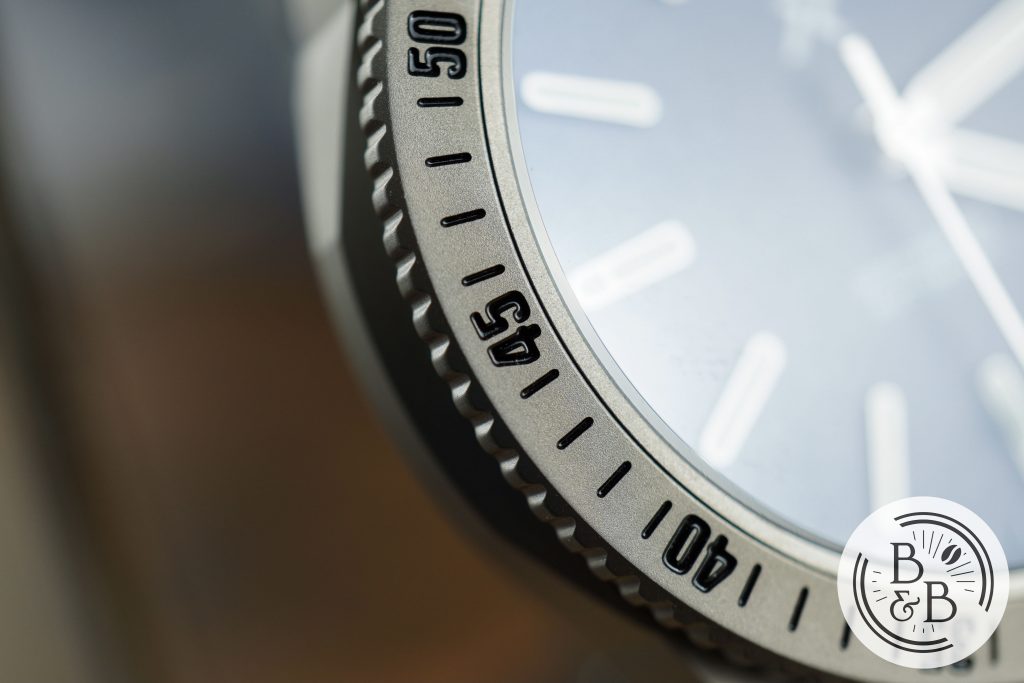 You then have a single piece Titanium bezel with black painted bezel markers and a lumed triangle bezel element at the 12 o'clock. The bezel grip is great, and there's no back-play whatsoever. The actual bezel action is a bit more scratchy than clicky, making it feel like a 240 click bezel instead of a 120 click bezel.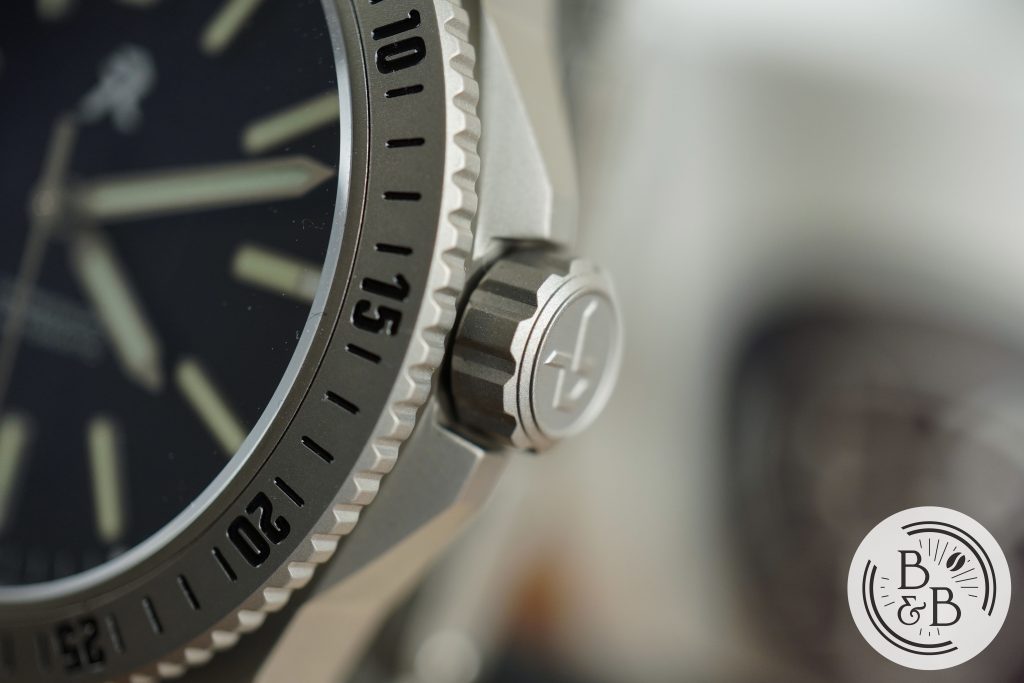 There is a signed screw-down crown at the 3 o'clock position that is easy to grip and operate. The crown action is good, and there's no crown or stem wobble. The finishing on the crown is just as impressive as the rest of the case.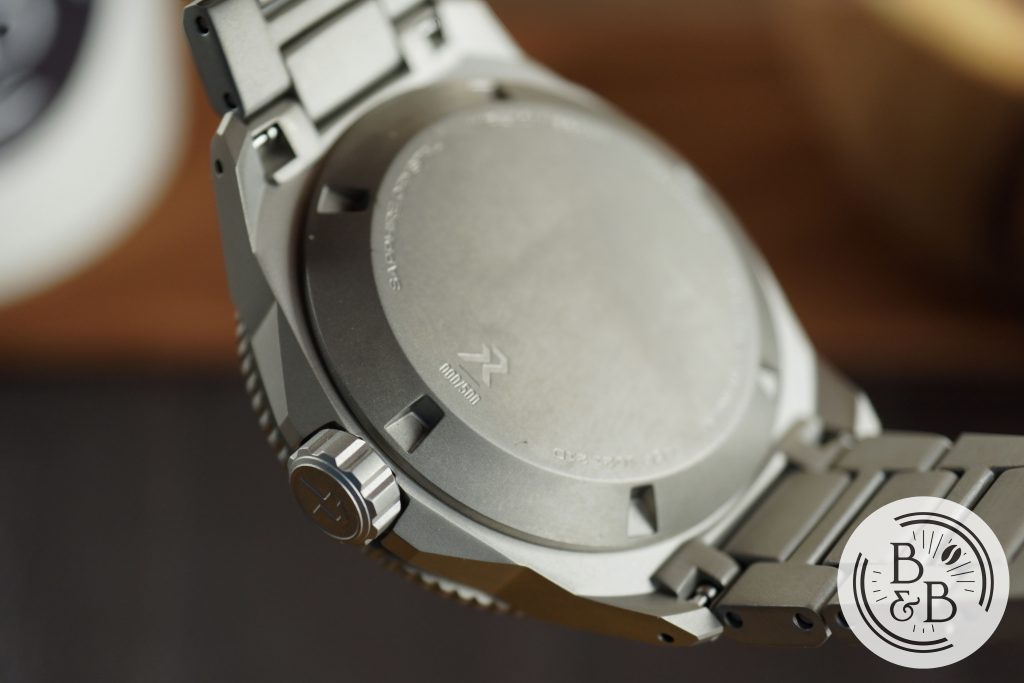 Flipping it over, you have a solid screw-down case-back that is simple and lacking any fancy engravings or exhibition windows; perfect for a serious tool watch. This watch is rated for up-to 200m of water resistance.
---
Dial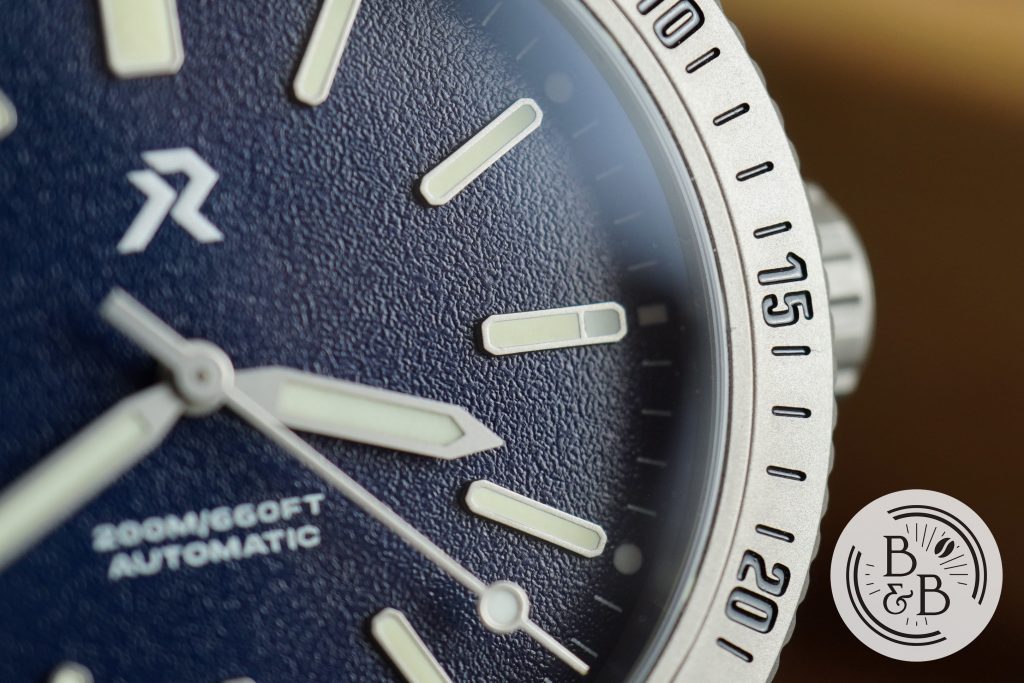 The dial is very similar to the Resolute, with a few subtle changes that I will mention. The base of the dial has the same media blasted and painted texture. This is the blue dial variant, but there are some other exciting colors in this series too.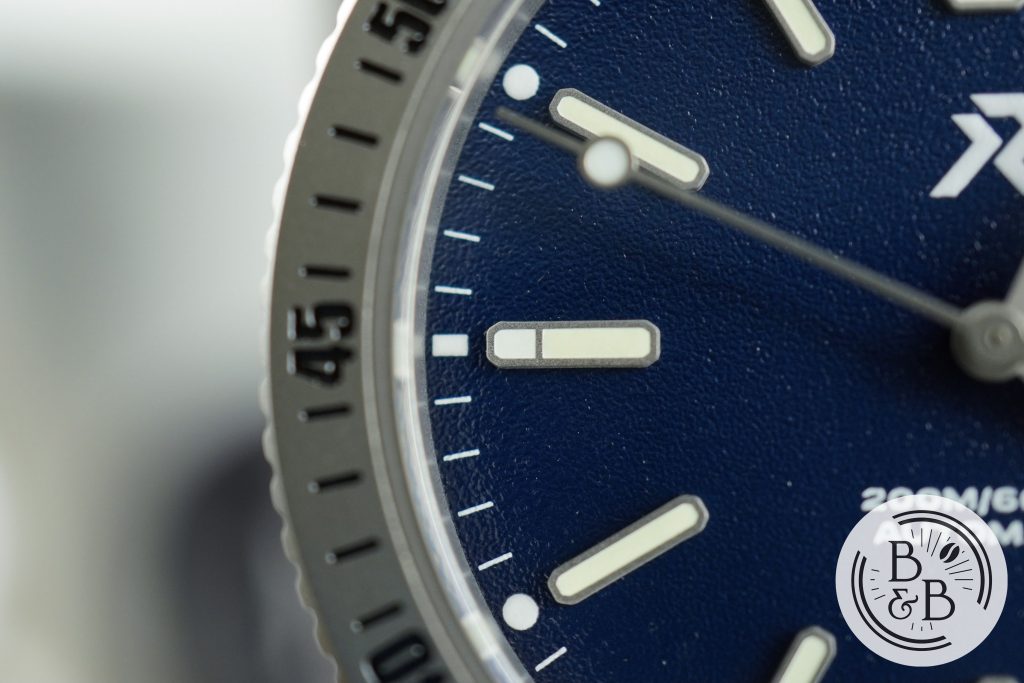 There is an outer minute track that has printed white ticks, but instead of Arabic numerals for each increment of five, there is a combination of rectangles and circular markers, with a triangular marker at the 12 o'clock position.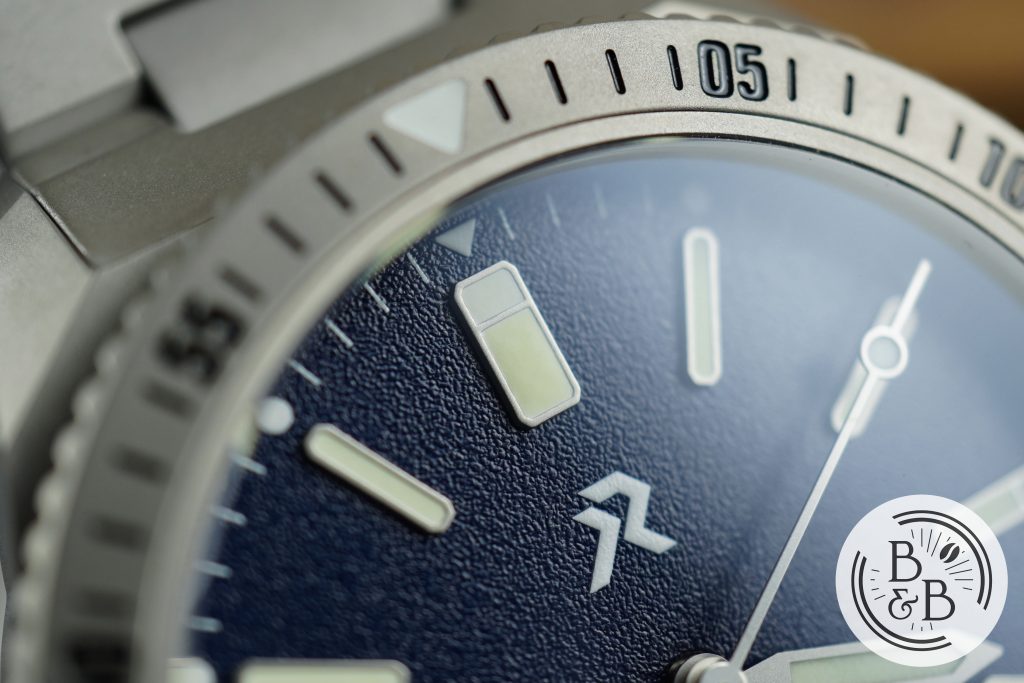 You then have applied stainless steel indices for all the hour markers, and instead of double batons at the 12 o'clock, you now have a single large baton. The four main axes have dual section indices, filled with different color lume.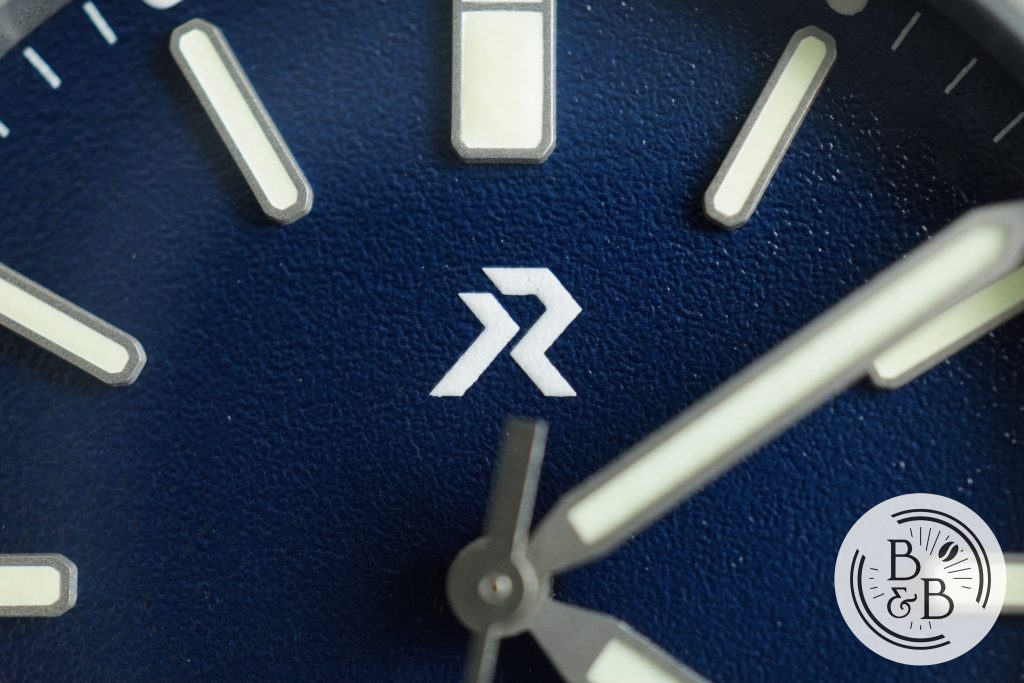 The brand's new logo is printed below the 12 o'clock index and the printing quality is good.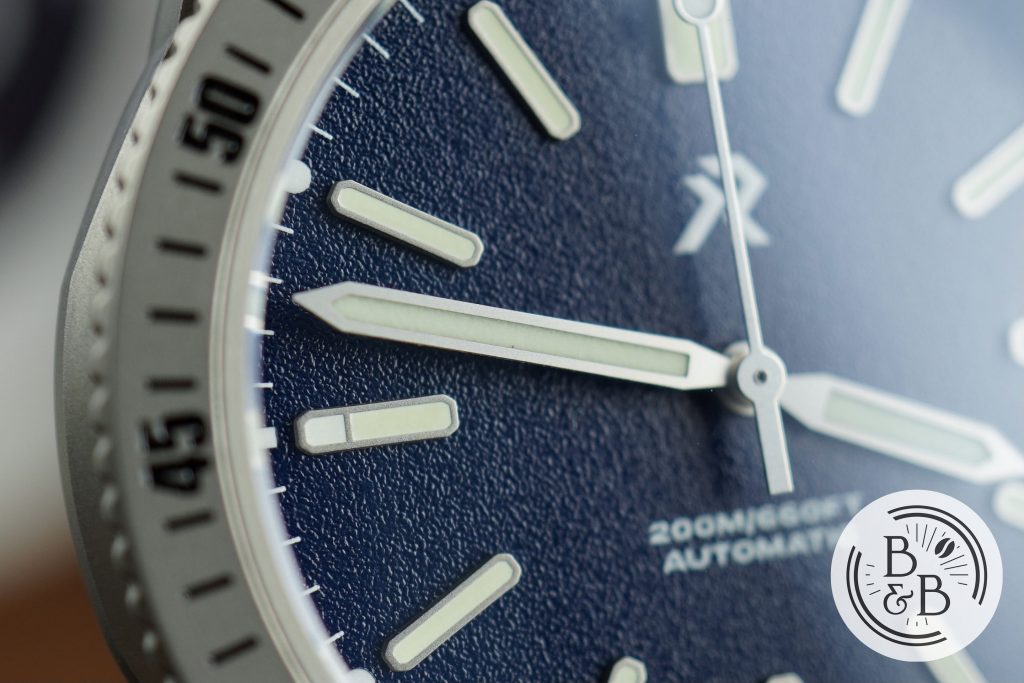 The handset is identical to the resolute, and is well proportioned, well finished and generously filled with lume.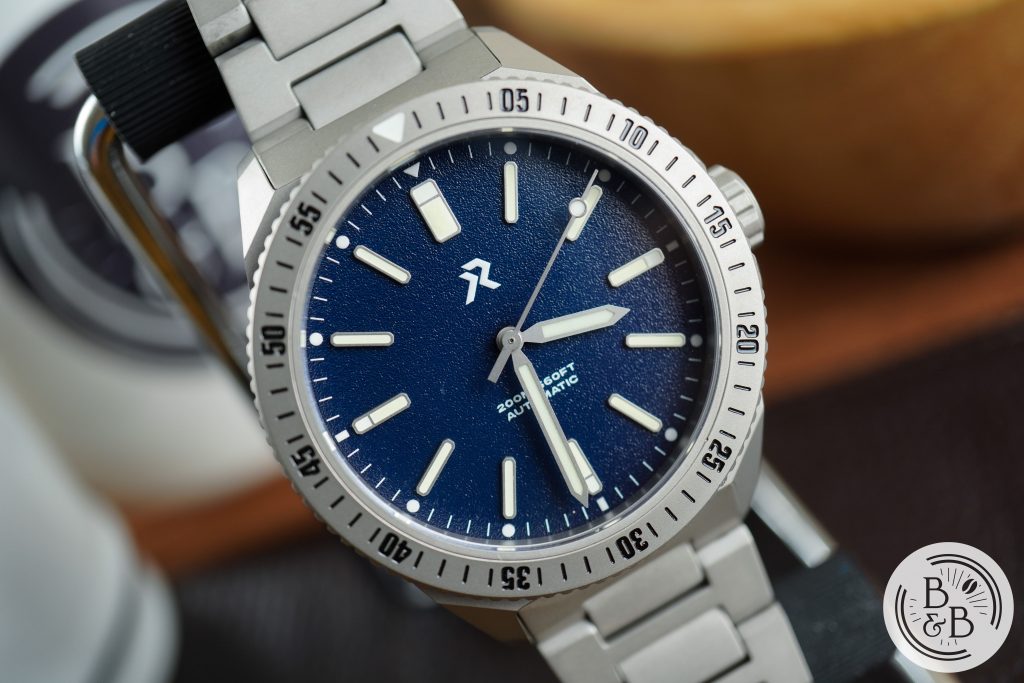 Overall, the design and finishing of the dial is very good. I think given the very close design to the Resolute, current Resolute owners might find it difficult to justify adding the Endeavour to their collection, but for a first time customer, the Endeavour is a great choice.
---
Lume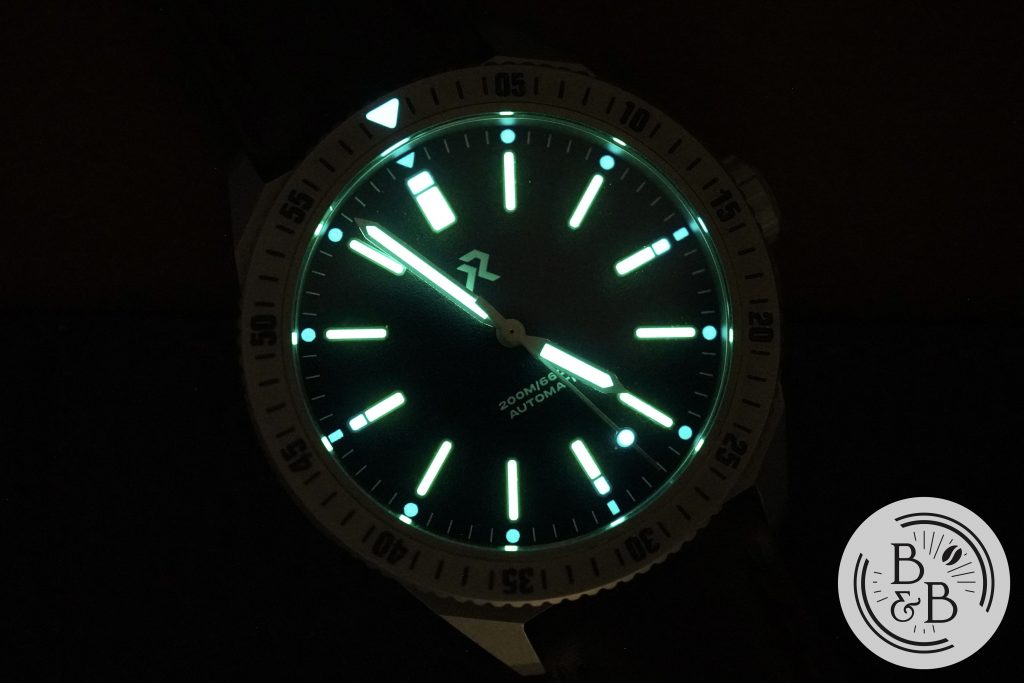 The lume design and performance follows the Resolute very closely since the dials are very similar. I love the use of two colors of lume, and I think it works great here. All the lumed elements glow bright, and have very good longevity.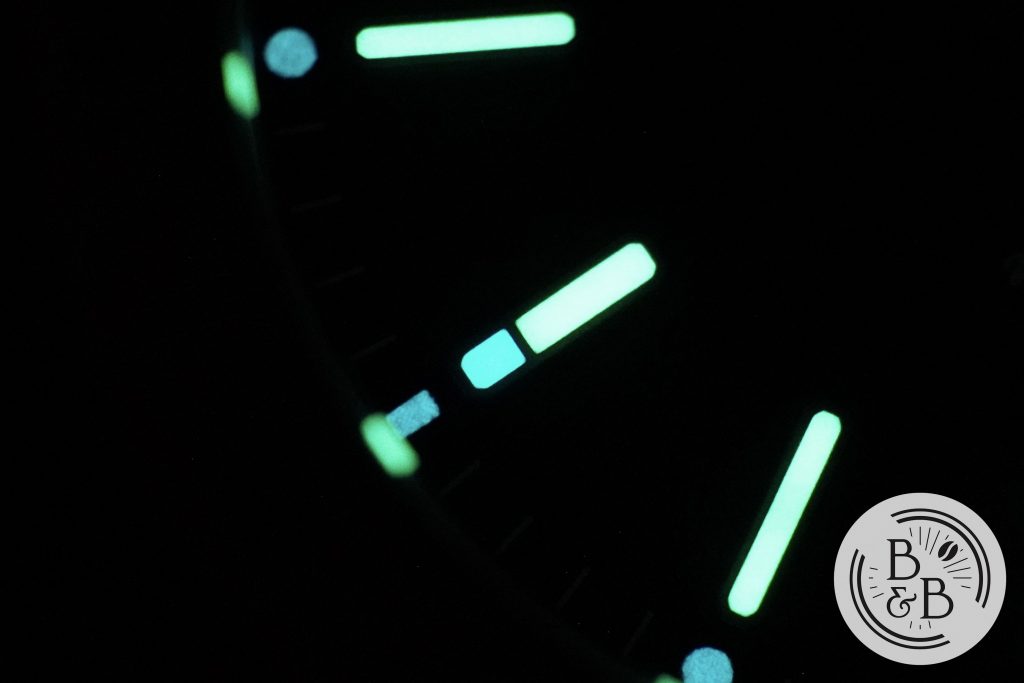 The outer hour marker elements are slightly quicker to fade than the rest, but that is to be expected given how large the indices are versus these markers.
The hands are also generously lumed, seconds hand included. No complaints from me here at all.
---
Bracelet
I believe this bracelet came into existence as a stretch goal on the Resolute's Kickstarter campaign, and I didn't get a chance to review it with the Resolute. It is a great addition to both watches, and matches the overall angular design aesthetic well.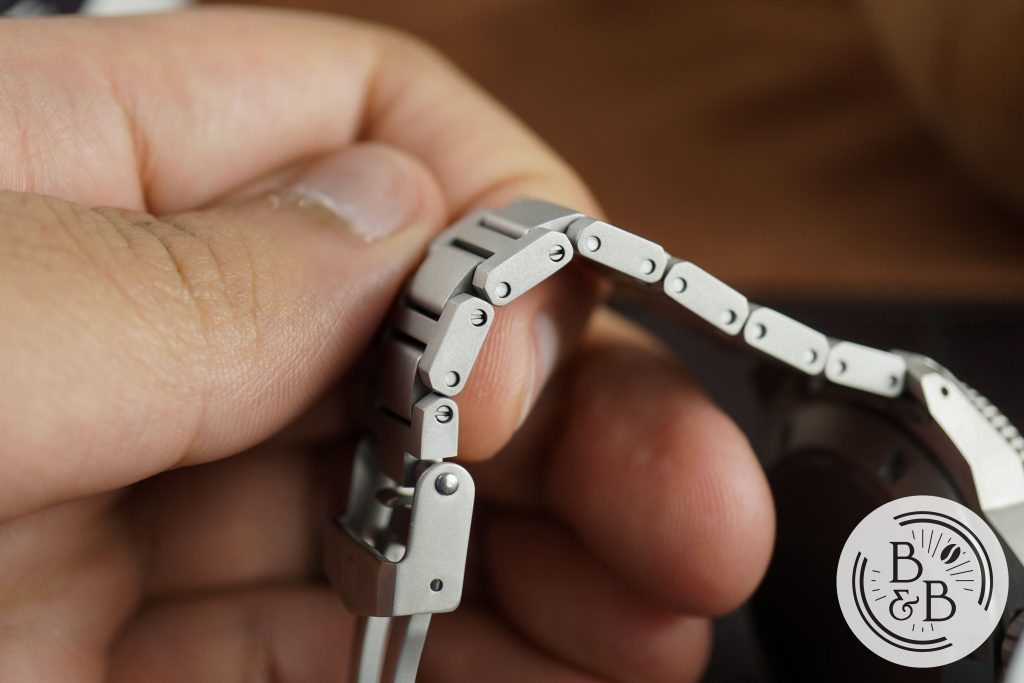 The links are well machined, and have the same UltraHex coating as the rest of the watch. The links are screw-based, and are very easy to size.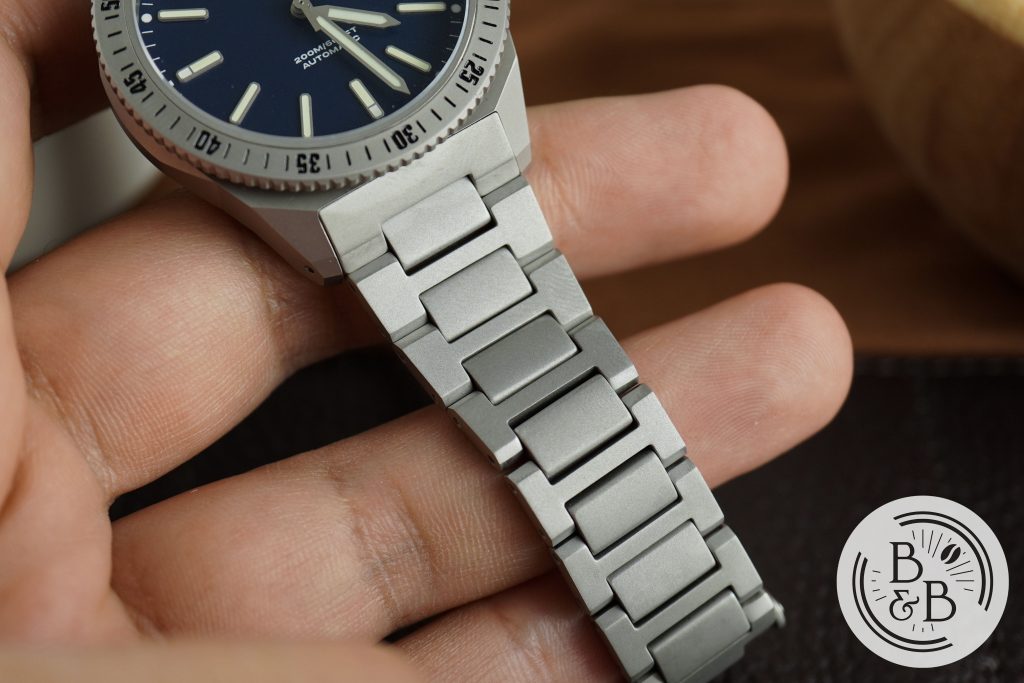 The bracelet tapers from 20mm at the lugs to 16mm at the clasp, so it does get pretty narrow. I personally prefer a taper to 18mm, but I think others will disagree.
The clasp is perfectly color matched to the rest of the titanium bracelet, but is actually stainless steel instead. The clasp is pressed, but has a milled inner assembly, with 4 micro-adjustment slots. I can't really ask for more from this bracelet for the money.
---
Movement
This watch uses a Seiko NH38A movement, so no date complication or a ghost date position. For the price, and given the utilitarian and functional watch aesthetic, I think this is a good choice as it is cheap, easy to service and quite reliable. On my time-grapher I observed roughly +12 spd in the dial up position, and +12 spd in the crown up position.
---
On The Wrist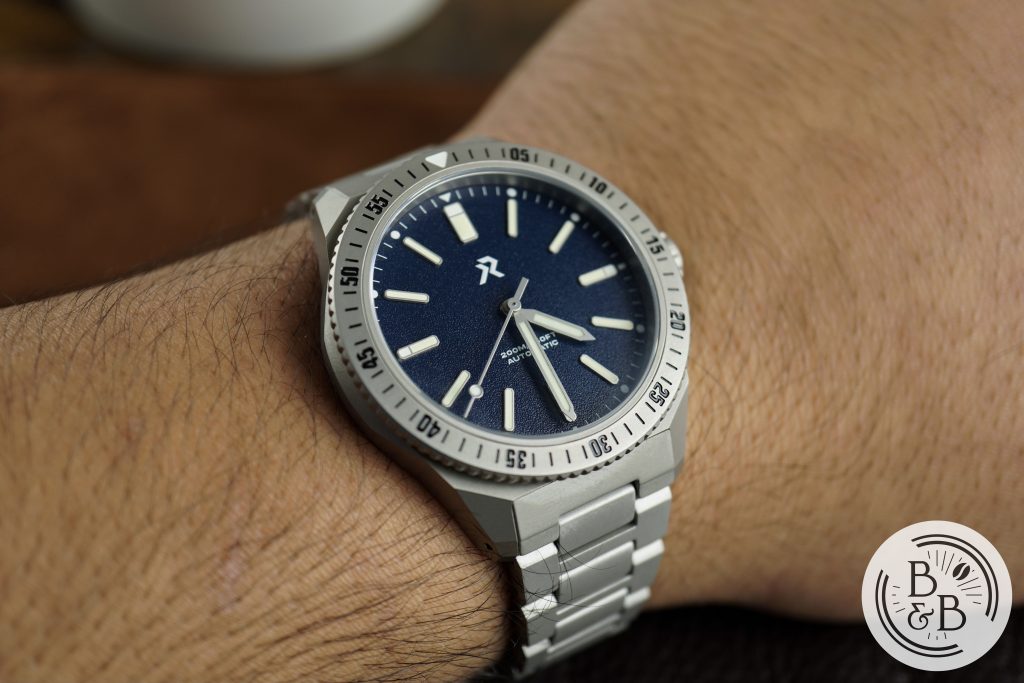 This watch sits perfectly within my case dimension sweet spot, coming in at 39.7mm in diameter and 46.2mm from lug-to-lug. The bracelet end links articulate great, so the 46.2mm lug-to-lug is accurate.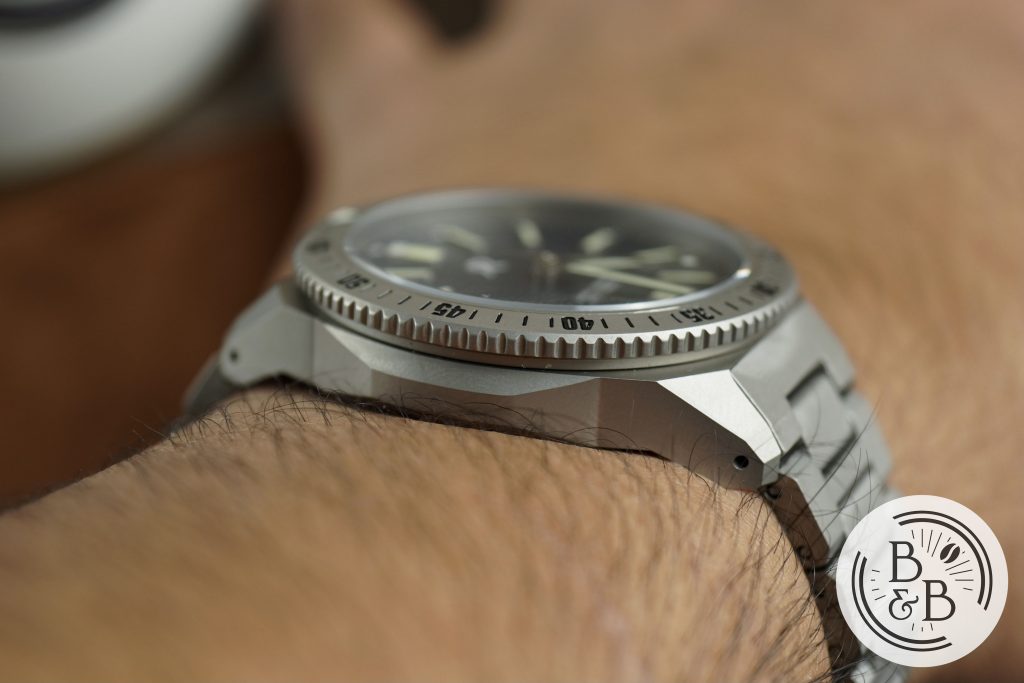 The height of 12.5mm could've been 1mm slimmer, but I suspect that the Seiko movement makes this difficult. 12.5mm isn't bad at all, so this isn't really a complaint.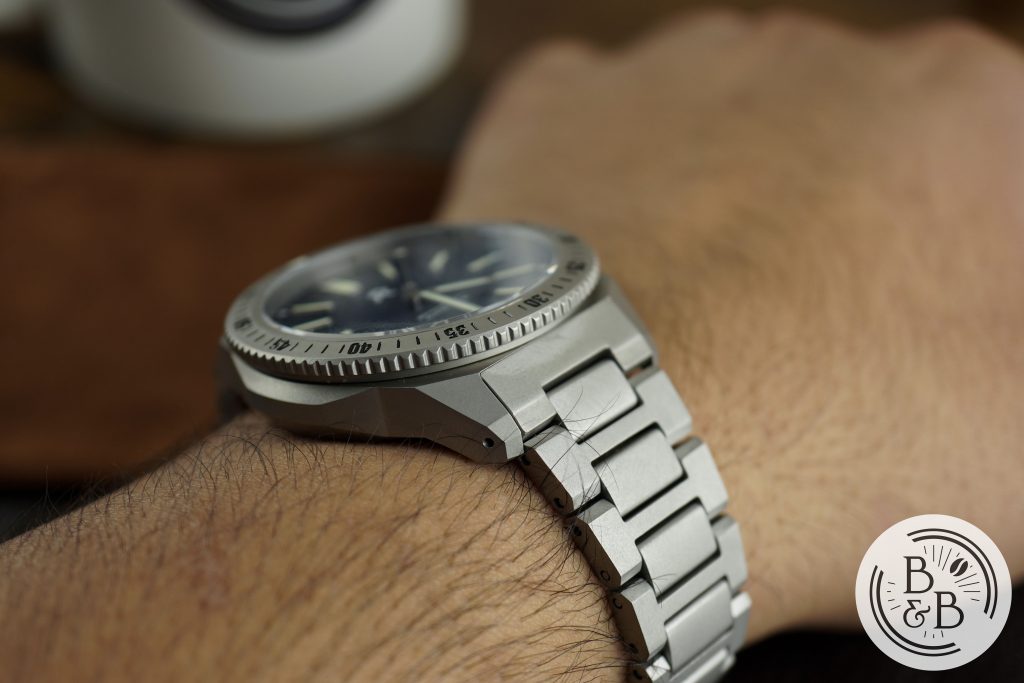 It's got a great tool watch wrist presence and reminds me a bit of my Sinn EZM 3F. I really like it on my wrist, and I think they have another winner here.
---
Concluding Thoughts
If you've got a Resolute, I don't think you should jump at this watch, as there may be too much of a design overlap. But if you passed on the Resolute because, maybe you don't like field watches and prefer divers instead, then this is watch that you've been waiting for. It has same serious tool watch vibes of the Resolute, while expanding it's capabilities with a diving bezel and bracelet.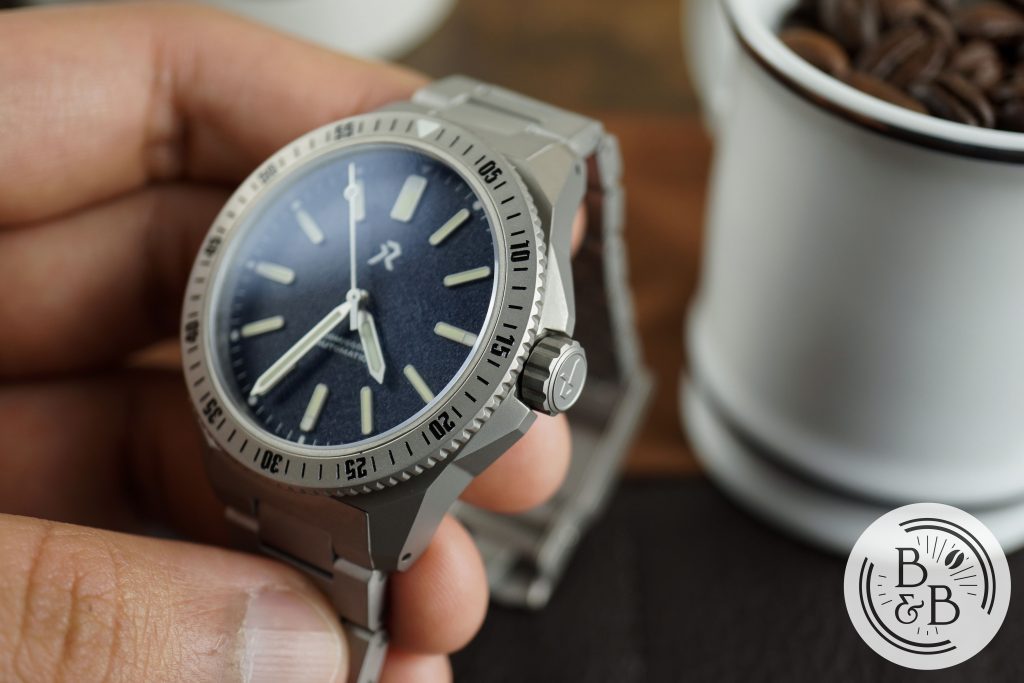 RZE is a brand that I have a high opinion of, and one that I wish to see venture into the higher end of the affordable micro-brand market too. Their case build quality and design are beyond what others in this price range are offering, and maybe with a slightly higher price tag, they can experiment with slimmer movements and more creative dials. But back to this watch… this is one of the good ones.
---
Strap Change
---
Thanks for reading!