---
Disclaimer: I purchased this watch new from Scurfa for around $320 USD and was not externally incentivized in any way to make this review. This review is in no way sponsored by any entity. All opinions here are my own.
---
---
Contents
---
MS20 Limited Edition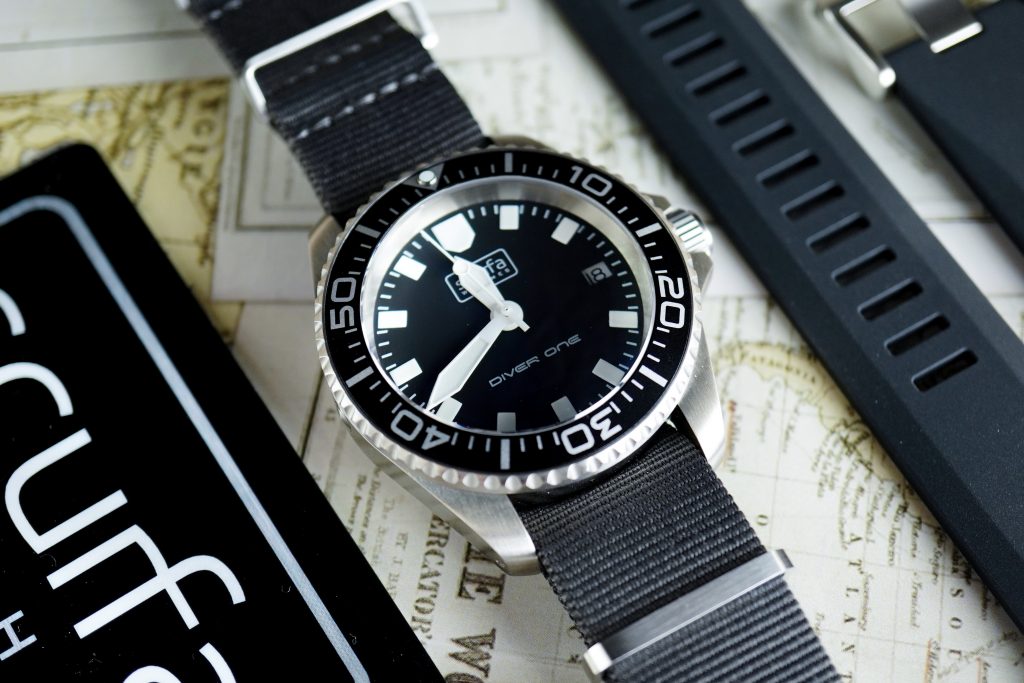 Hi, and welcome back to Beans & Bezels! Today I get to share with you a brand that I've been wanting to try for a very long time, and that is Scurfa. I was about to purchase one of their more easily available Diver One models a few months ago, but then I found out that a Limited Edition 'Mil-spec' Diver One (M.S.20) was scheduled to be released in June, so I waited and was fortunate enough to grab one before they all sold out. Apparently I was quick to act, because I got #2 of 100 pieces made, and they appear to have all sold out within an hour of release. I won't go into the details of the brand and it's story, but I'll leave a link here to an interview done with the owner, Paul Scurfield, who is a saturation diver by profession and a passionate watch enthusiast.
This watch has exceeded all my expectations and I'm very happy to share this with you all. Let's check it out!
---
Case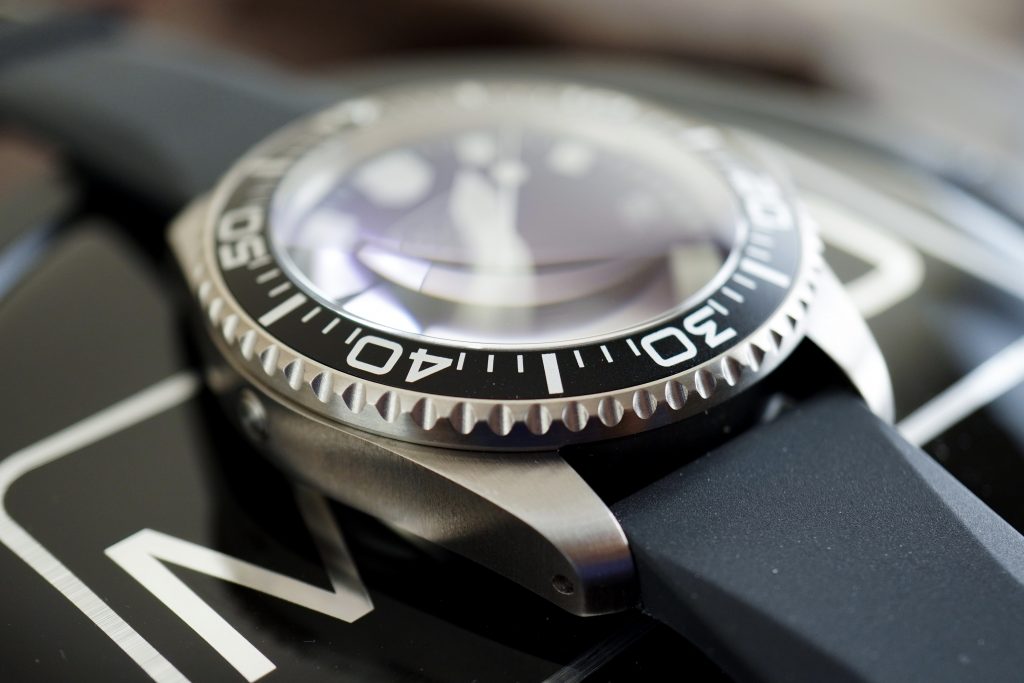 The case is easily the best aspect of this watch, and is undoubtedly one of the best quality dive watch cases I've seen under a thousand dollars. The case is made of T2 Titanium and measures in at 40mm in diameter, 48mm from lug to lug and 14.5mm in height. These watches were designed as affordable substitutes for more expensive professional dive watches like the Rolex Submariner. This watch obviously borrows heavily from the Rolex Submariner family, but unlike most homage watches that only care about the appearance, this watch also tries to live up to the extremely high standards set by the Submariner for crown stability and ergonomics, and the bezel operation experience.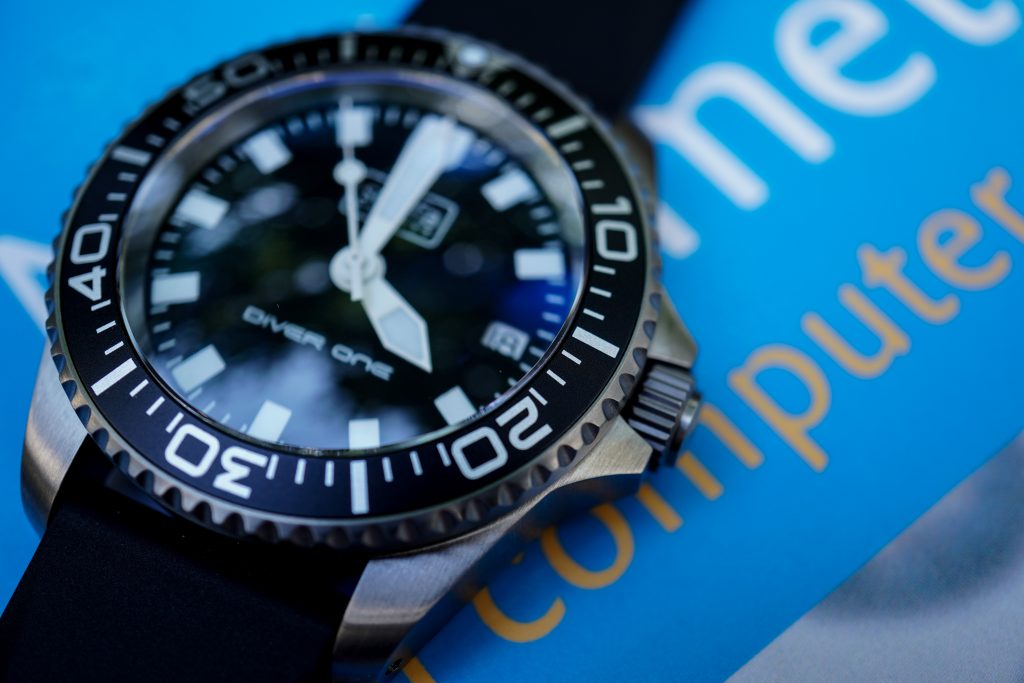 The overall case is completely brushed (as any practical tool watch should, in my opinion) and I particularly enjoy the grayish color of the Titanium. The quality of the finishing is excellent and I couldn't find anything wrong with it.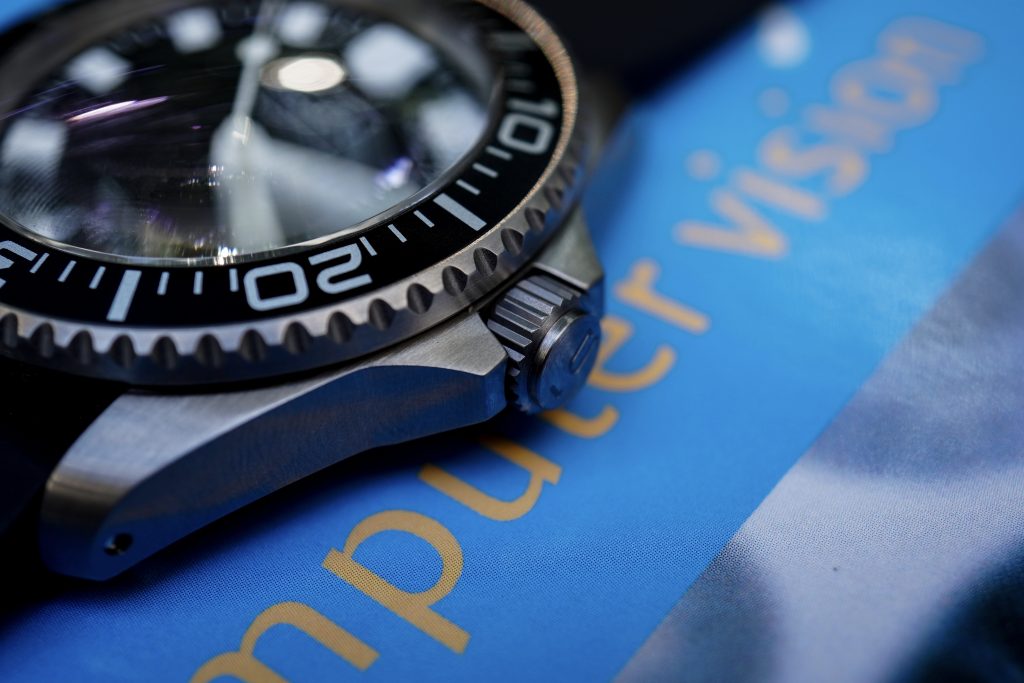 The crown is also made of titanium and has a ridge pattern very similar to a modern Submariner. It is extremely comfortable to operate and the crown action is unlike any other watch in this price category, automatic or otherwise.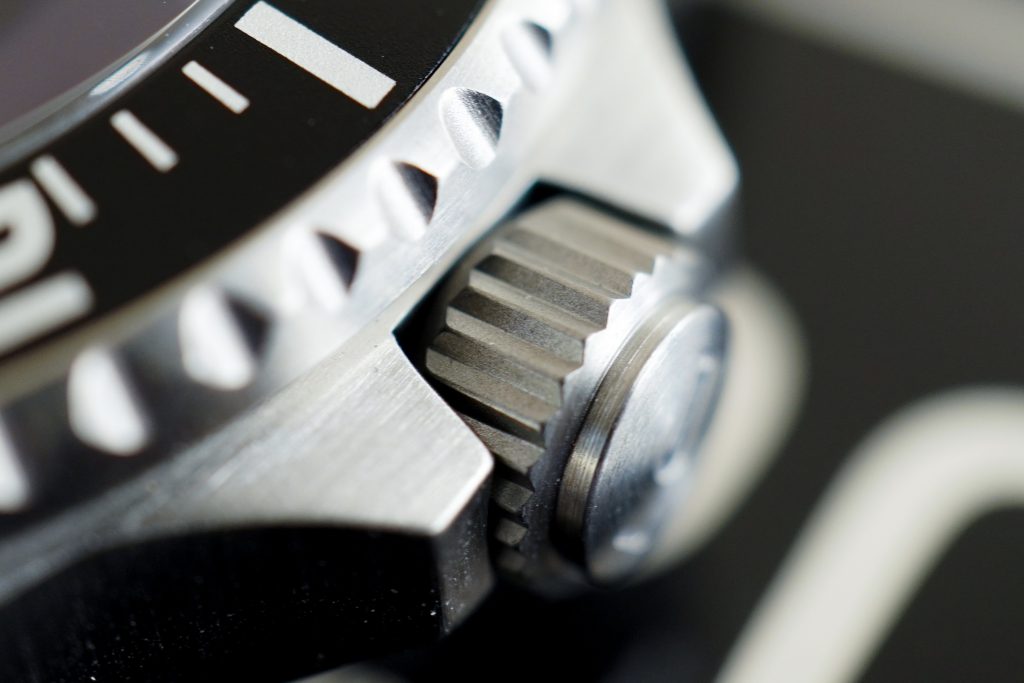 The 7mm screw-down crown has 4 gaskets, and screws down very securely into the case without any crown or stem wobble. This kind of quality is something I haven't seen on a sub $500 watch before. The crown and guard design is machined very well.
The bezel is fantastic. The bezel edge is designed similarly to the Submariner and is manufactured perfectly. It is easy to grip and adjust, and also looks amazing. The 120 click bezel action is loud and solid and has no back-play. The clicks are very satisfying! The insert is made of aluminum and finished extremely well.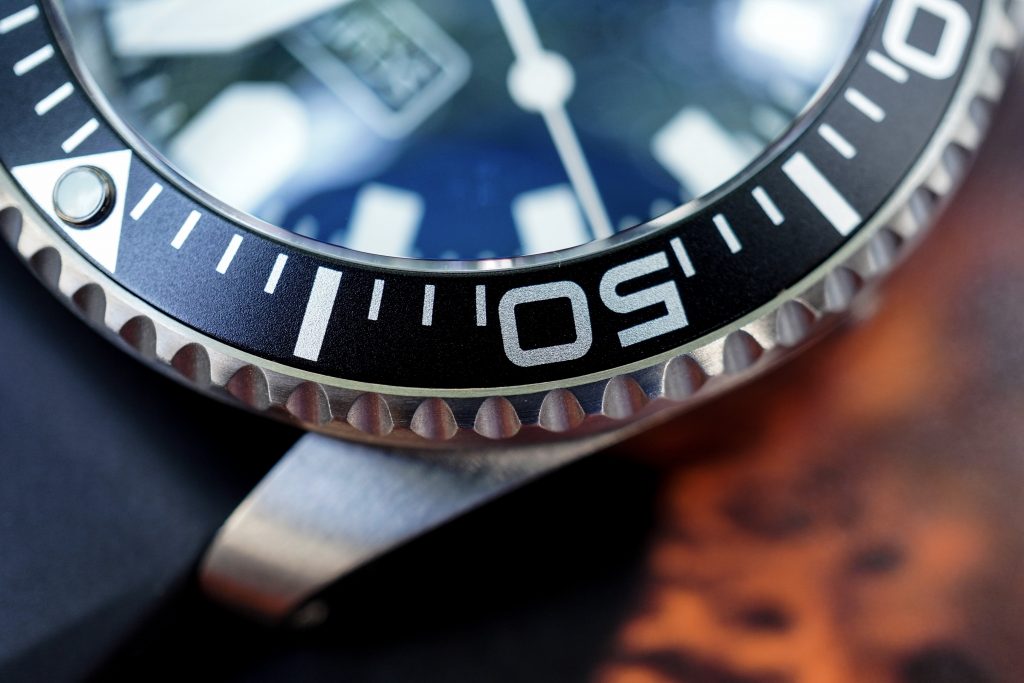 I also like that the bezel is marked for 60 minutes, and there is a lumed pip and triangle at the 12 o'clock position. The quality of finishing on the bezel is just ridiculously good for a $320 watch. Even a $640 watch with this level of quality would have me impressed.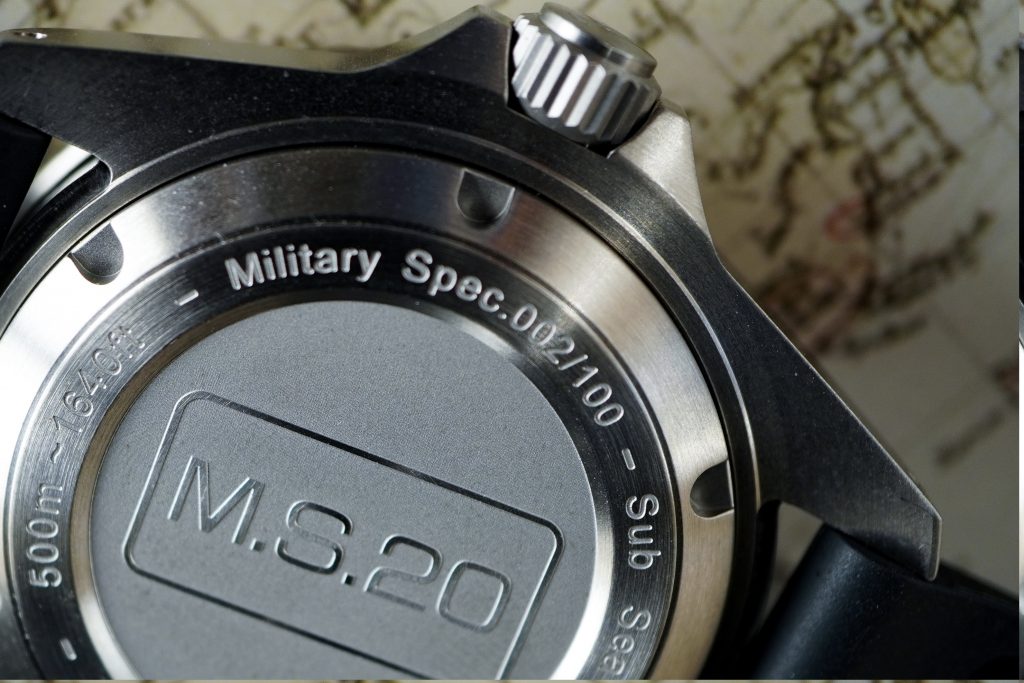 Flipping it over, there's a solid screwed case-back that has the serial number and a few other specifications engraved onto it. I believe the case-back has a double gasket design underneath and together with the screw-down crown, this watch is rated for 500m of water resistance.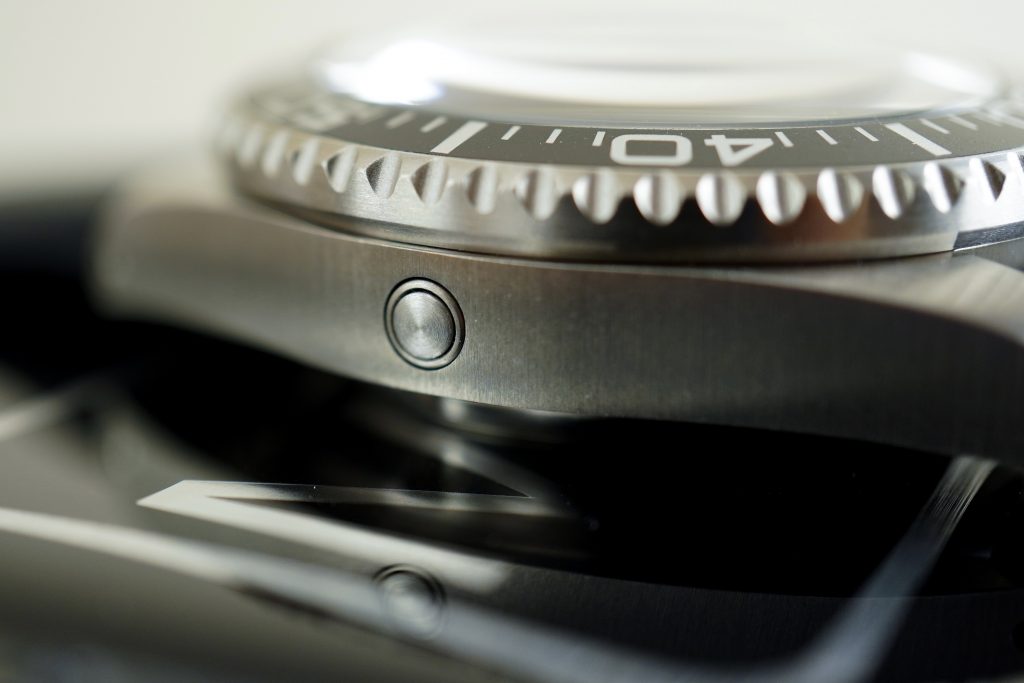 There is a Heliox valve on the side of the case. According to Paul Scurfield, he has personally tested out the MS20 design at different depths and gas mixtures.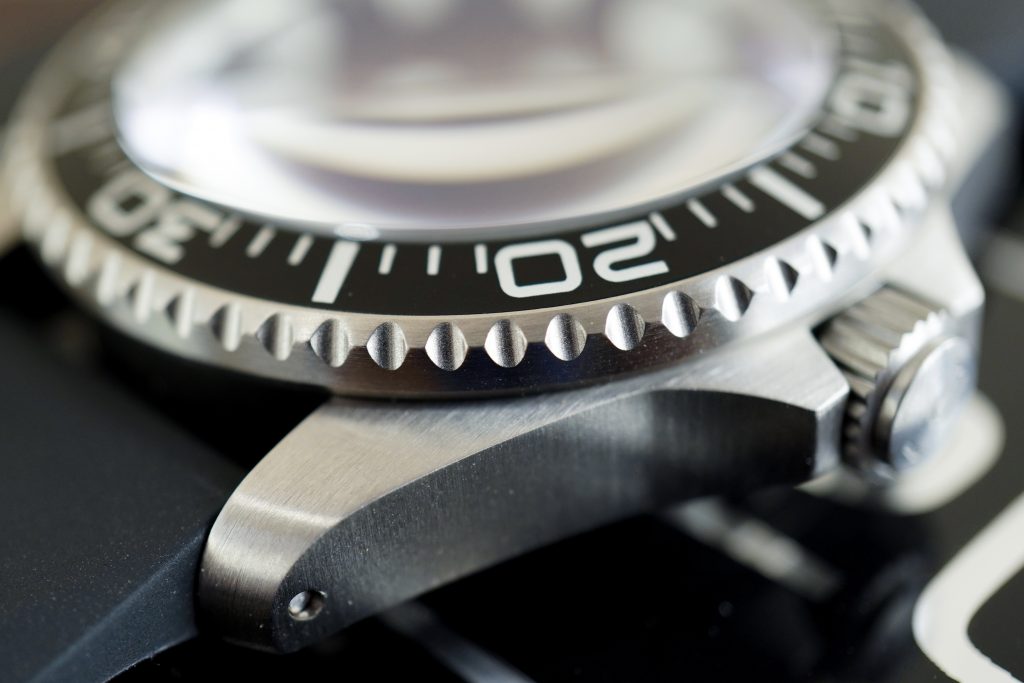 Overall, this case is incredible. I'm beyond impressed with the quality of materials and construction. The tolerances all across the watch are excellent and I will safely say that I haven't seen a $320 watch with a better case than this.
---
Dial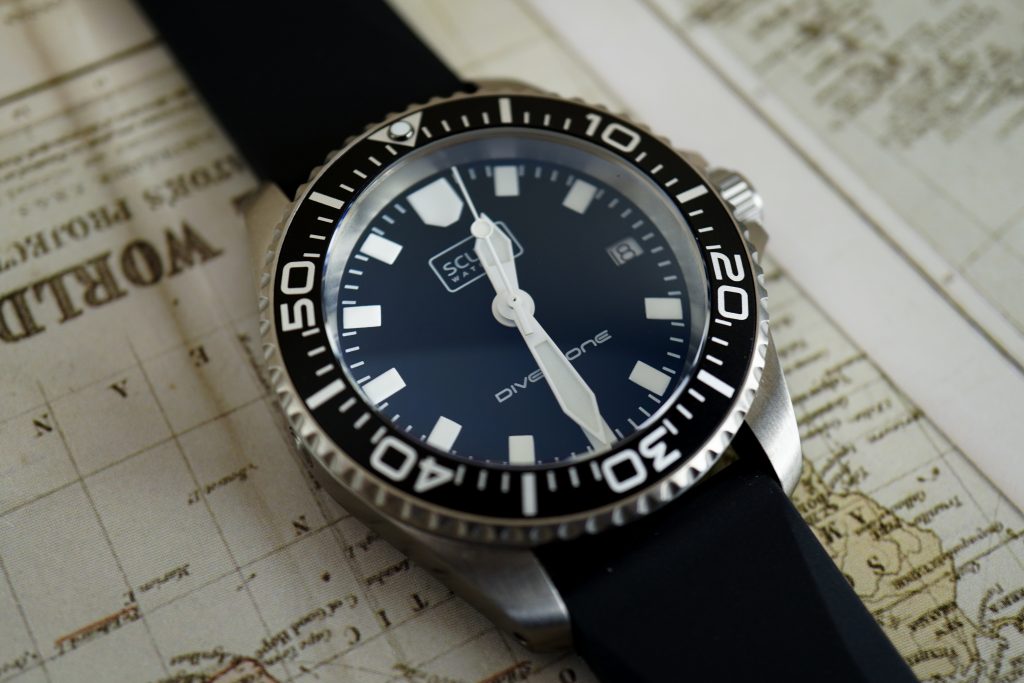 The dial is simple and in line with mil-spec divers of the past from Omega, CWC etc. I love the oversized white rectangular indices and I recently reviewed the Limes Endurance and Helson Sharkmaster (Seamaster 300 'clone') that had similar. I'm a huge fan of dials of this style because of how effortlessly legible they are.
There is a date window at the 3 o'clock position with black font and a white date wheel. I would've preferred if it were at the 6 o'clock position, but that's just me. I also think a black date wheel with white font might've helped it blend into the dial better.
The hands are generously lumed with BGW9 and are painted glossy white. The hands are large and the minute hand extends all the way up to the minute markers, which is just the way I like it. The seconds hand has a lumed circular element, and the seconds hand extends up to the markers as well. I think the choice of hands is good and they appear to be reasonably well finished too. There are some uneven surfaces on the hands but nothing too obvious.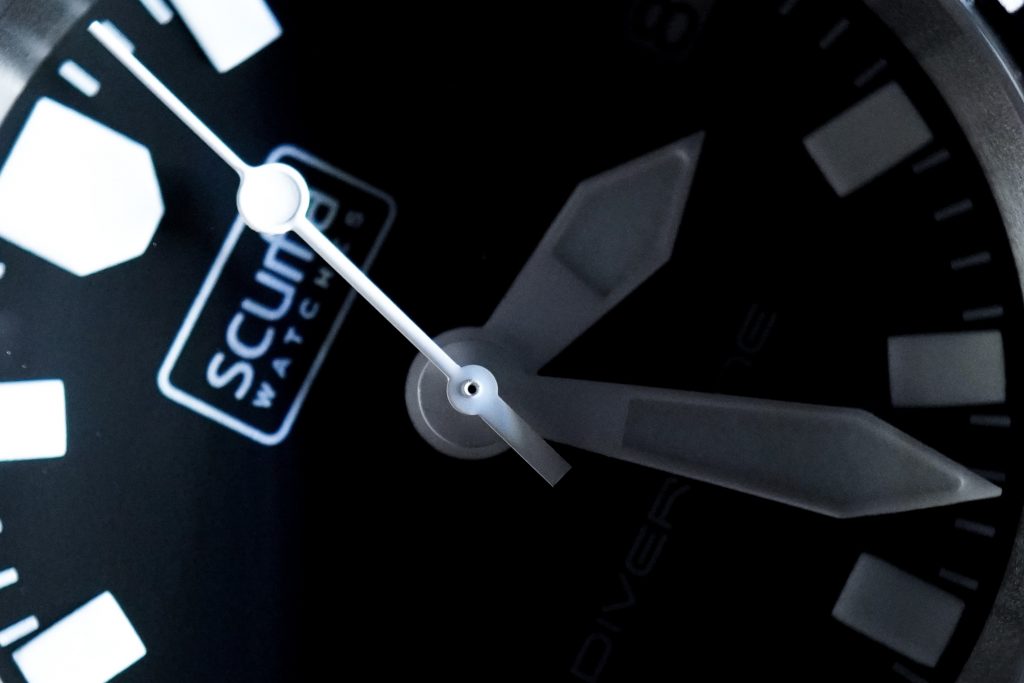 One of the areas in which this watch shows it's price category is with the alignment of the seconds hand and dial markers. It is nowhere as bad as some of the watches I've owned in the past (Casio, Hamilton, Timex, etc.), but the second hand misses the mark about 50% of the time. It's usually just a fraction of a millimeter off, but if you go looking for it, you will find it! Vaer have a nice article here that talks about how and when this happens. Unfortunately, this comes with the territory and there's not much to be done about it. Just be aware that even though this watch looks and feels like a $750 diver, it still has some pain points.
---
Lume
All the lumed elements are BGW9. They are quite bright and don't fade away quickly. All the hands have lume and the bezel pip is lumed too. I have no complaints about the lume whatsoever.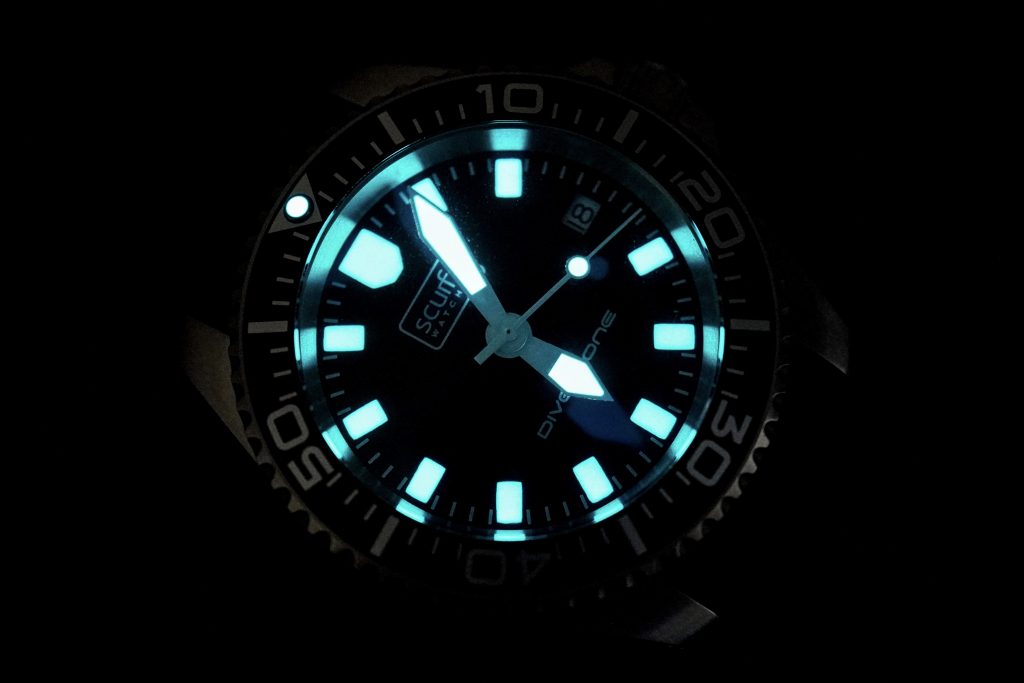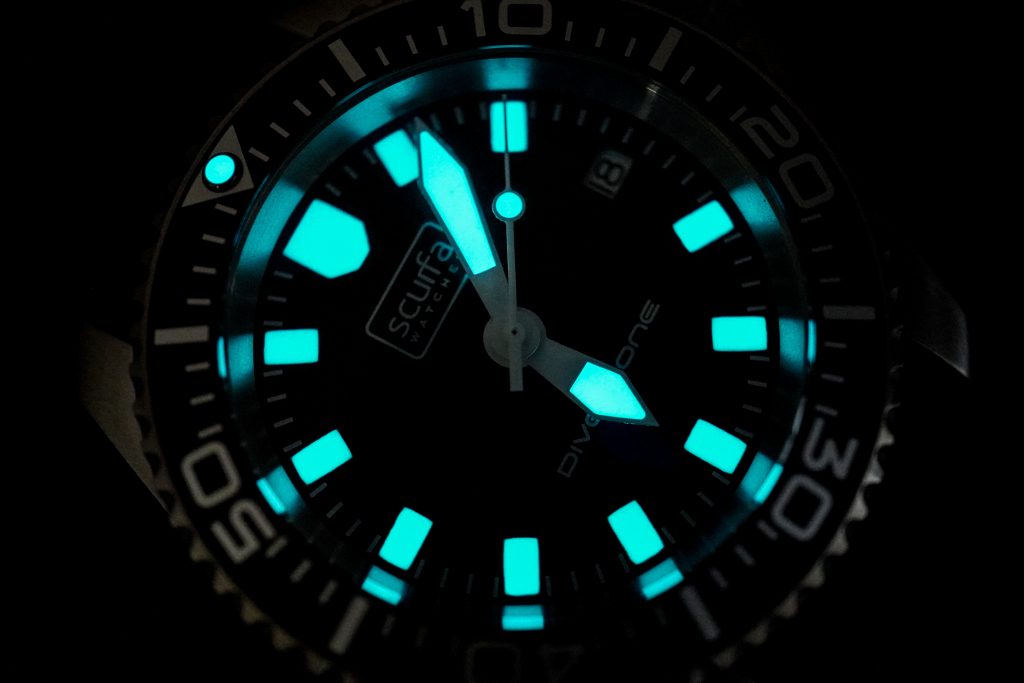 ---
Crystal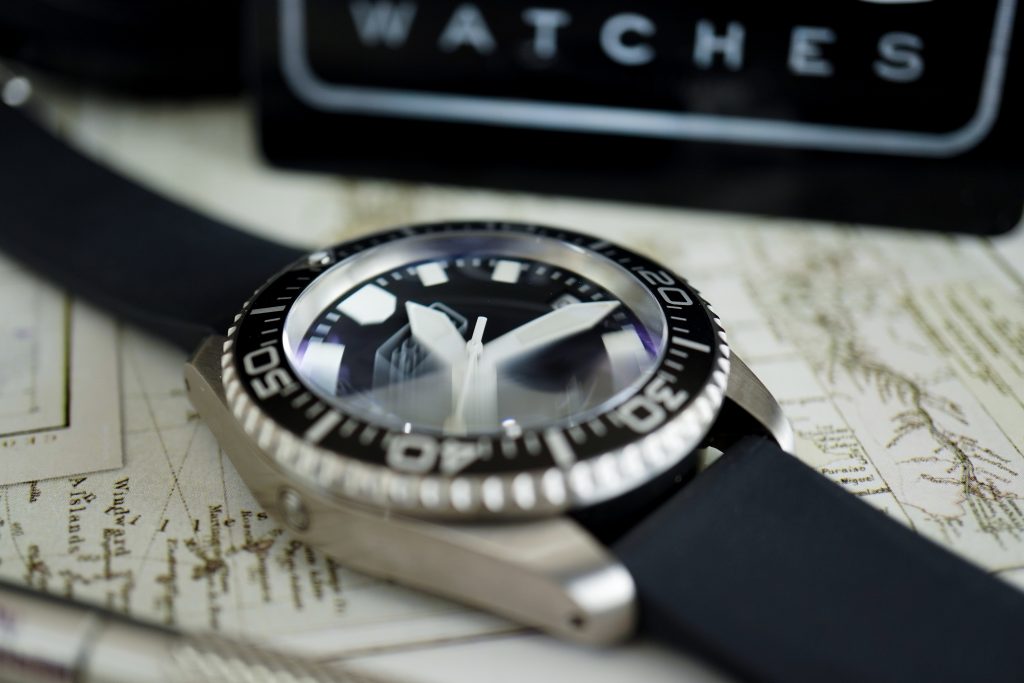 I rarely get into the specifics of a watch crystal since most brands I've reviewed so far execute theirs very similarly. The Scurfa is particularly worth mentioning because it appears to be a single domed crystal with a blue anti reflective coating on the underside only. What this means is that you end up with a lot of distortion when not viewing it head on, and the lack of anti reflective coating on the top surfaces means that you can often pick up reflections on the crystal when you're outdoors.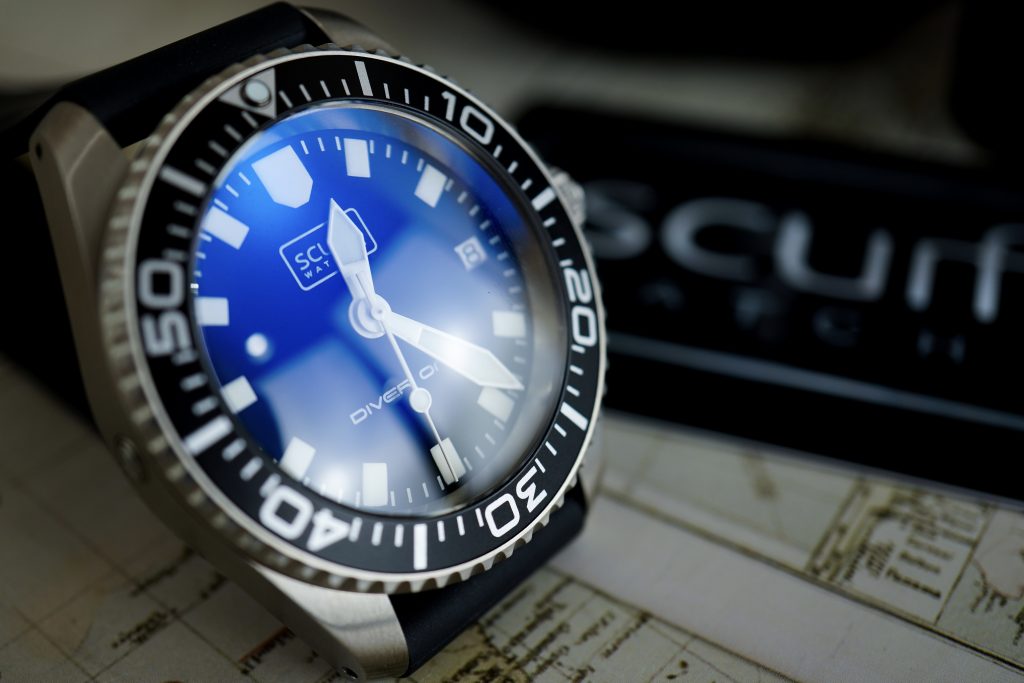 For a watch that was designed primarily to be a tool watch, I would've liked to see a double dome crystal at the very least. I'm quite sure the reason to go with the single dome was to keep the costs down, but I'm sure the Scurfanatics (is that a thing? it should be) wouldn't mind spending a bit more for it. The lack of AR coating doesn't bother me too much, and I like the blue reflections from the layer under the crystal. It does get a bit tricky to read the watch with heavy reflections, so maybe offering a more expensive variant with a double domed crystal and better AR coating could be an option? I know… I know… it is a $320 watch… and I shouldn't be greedy.
---
Movement
This watch uses a Ronda 715SM Swiss Quartz movement. This isn't horrible, and is even gold plated and has 5 jewels. It appears to be a roughly $20 movement and clocks in with an accuracy of around -10 to +20 seconds per month.
Scurfa have done their part to ensure the movement stays mounted safely and robustly in the watch case by using a metal movement holder (take note Tag Heuer).
---
On The Wrist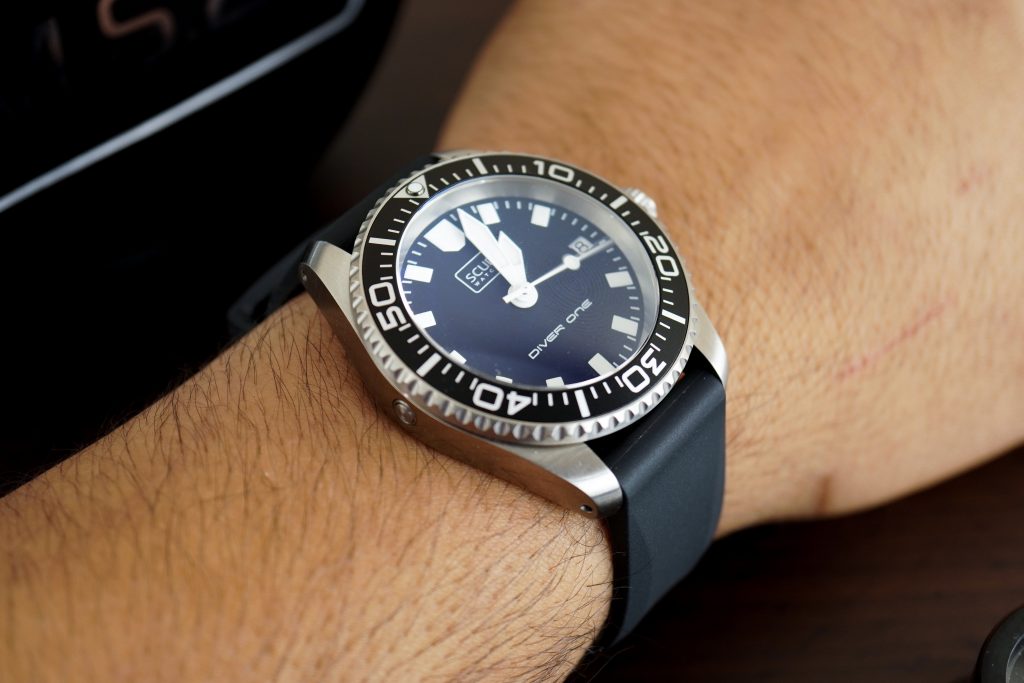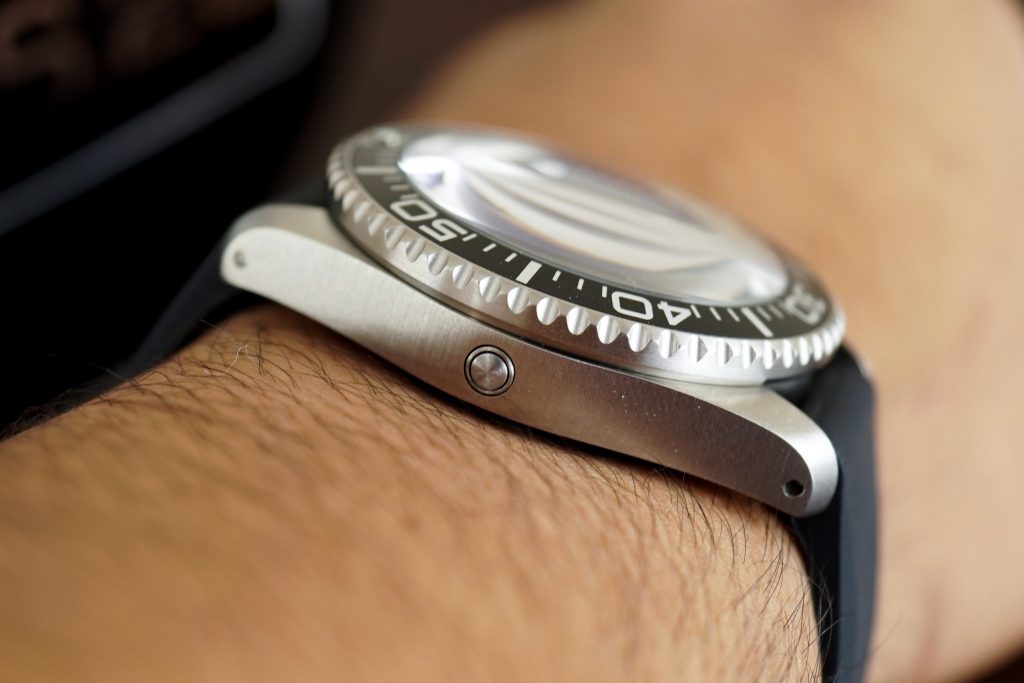 The 40mm x 48mm x 14.5mm dimensions fit great on my 6.25″ wrist. The domed crystal makes up roughly 1mm of that 14.5mm height, so practically it's a shorter watch and is easy to wear even on a smaller wrist such as mine. The watch weighs about 75g on the rubber strap, which is very light for a 500m dive watch.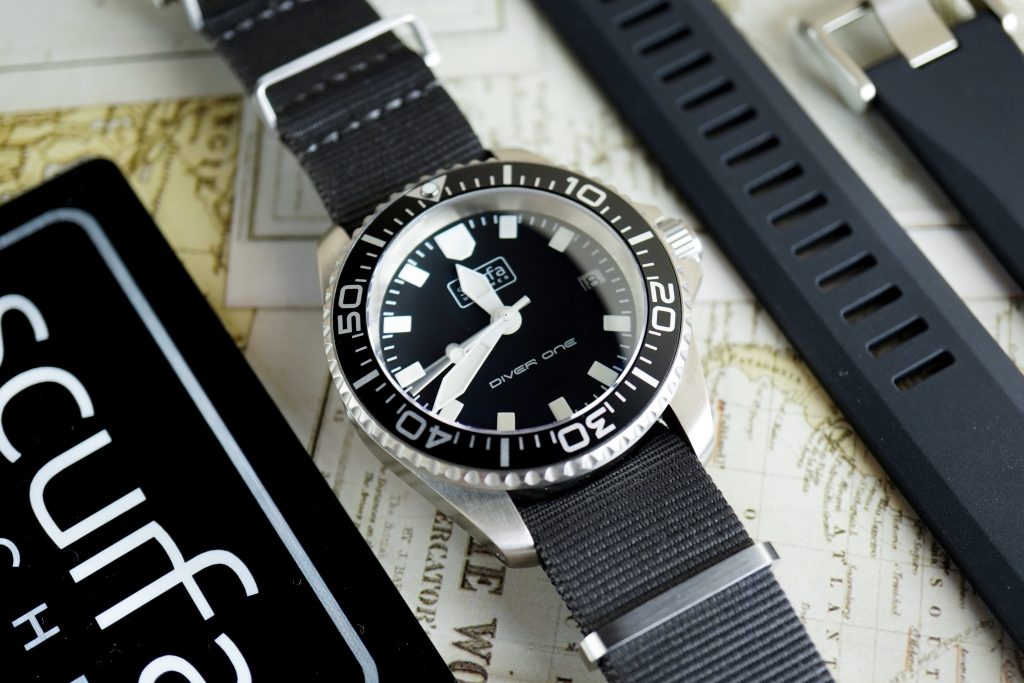 This watch ships with a good quality gray Toxic NATO strap. I'm not a big fan of NATO straps so I switched it out to the rubber strap as soon as it arrived. The rubber strap is excellent, with good quality material that allows it to be soft but still quite robust. Both straps come with brushed Titanium hardware. I've heard very good things about Scurfa's rubber straps and I think they live up to the hype. This watch will be sold, but I think I'll be picking up one of their straps for my personal collection very soon.
I did have some difficulty swapping straps even though the watch has drilled through lugs. The spring bars are very robust and appear to be exactly 20mm in width, and they ended up getting caught between the lugs when I was trying to remove them. I was being careless and now this watch has a couple of scratches near the lugs :(.
---
Concluding Thoughts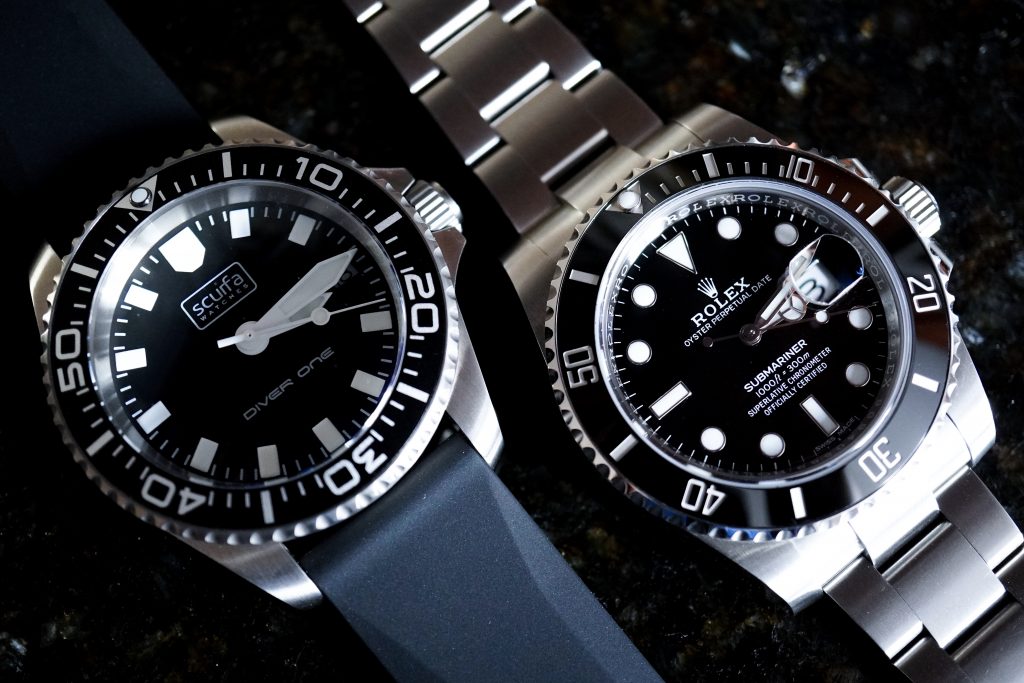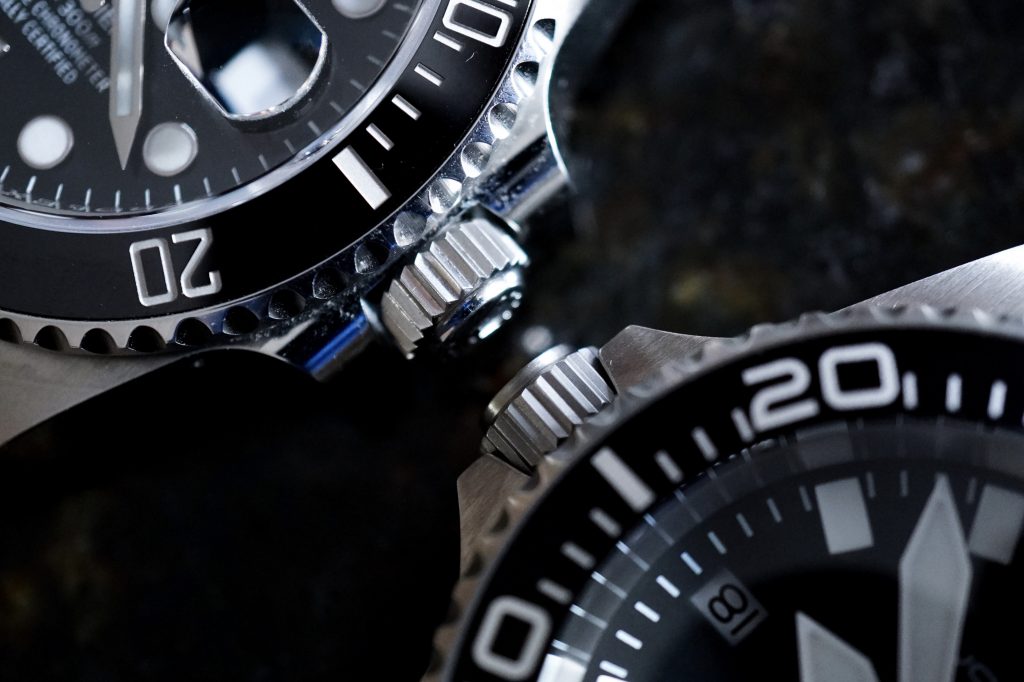 To wrap things up, I think the Scurfa MS20 is an amazing watch for the money. I know a lot of people will say that it is "overpriced for a Quartz watch", but I very much disagree. If you subtract the $20 movement, you're still getting a case that is extremely well made, and the build quality is on par with watches that are two to three times it's price. There's not a single aspect about the case design or manufacturing that I can complain about.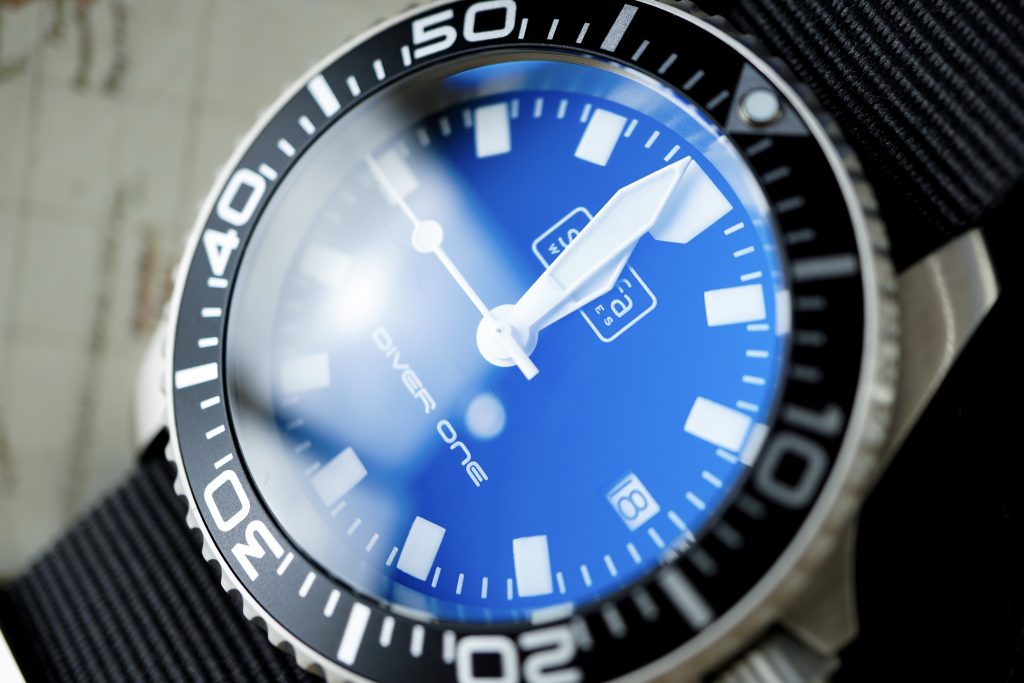 The dial and crystal are good, but I can see a few people being turned away by the lack of AR coating and the crystal distortion. The strap options are excellent and are both made of quality materials and are very comfortable. The dimensions of the case are excellent and I had no problems with it on my 6.25″ wrist.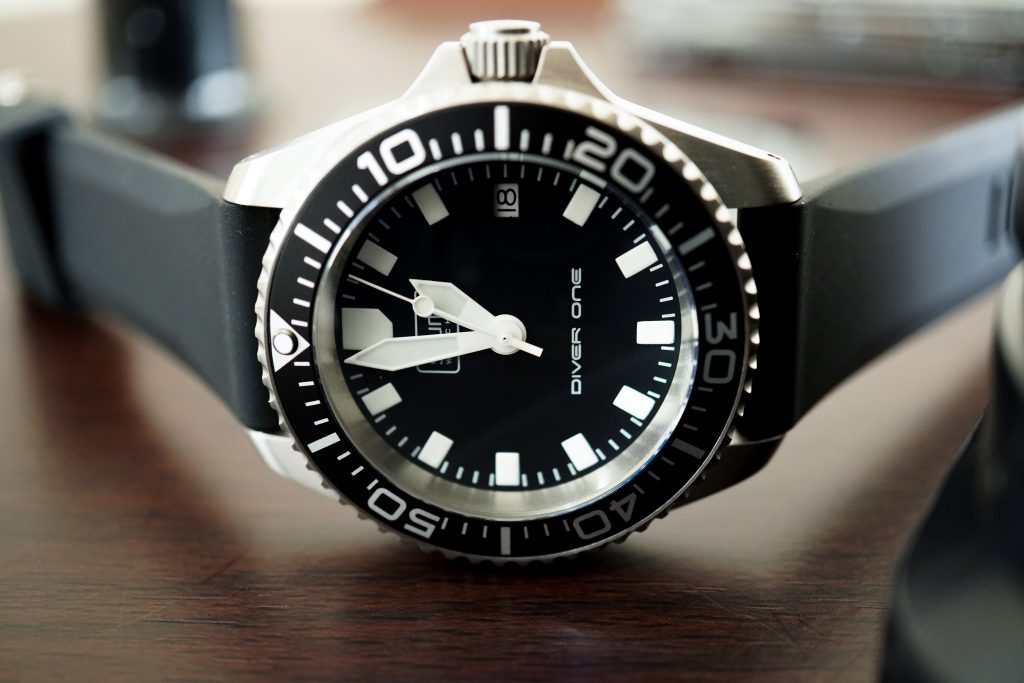 Overall, I think this would make a perfect everyday beater watch. I believe that every collection needs at least one Quartz watch that can be grabbed in a hurry and ready one that's ready in an instant. For those of us that aren't professional divers, this watch fills that vacancy perfectly. This is also the perfect watch to take with you on a beach vacation because it is relatively inexpensive and can handle anything you throw at it, or throw it at!
Getting an MS20 will be quite difficult since it is a limited run of 100 pieces. The next limited edition (MS21) release will be next year, but I'll take a guess that the rest of the Scurfa collection is as impressive as this watch, just a bit heavier.
---
Thanks for reading!