---
Disclaimer: This watch was sent to me to review, and I do not need to return it after my review is complete. This watch was given to me without restriction and is not contingent upon a particular outcome for my review. All opinions here are my own, and Vario had no influence over the opinions stated here.
---
Contents
---
Eclipse
Vario isn't a new name in the world of micro-brands, and not a new one here at Beans & Bezels either. I've previously reviewed the Vario Empire, a stunning Art Deco inspired sporty-dress watch, and I've also presented some of their wonderful straps and accessories. This review has been a long time coming, but because of a mistake on my part, has been delayed for over a month. I'm happy to finally review the Vario Eclipse, a dress watch equipped with the uncommon Miyota 6T33 movement.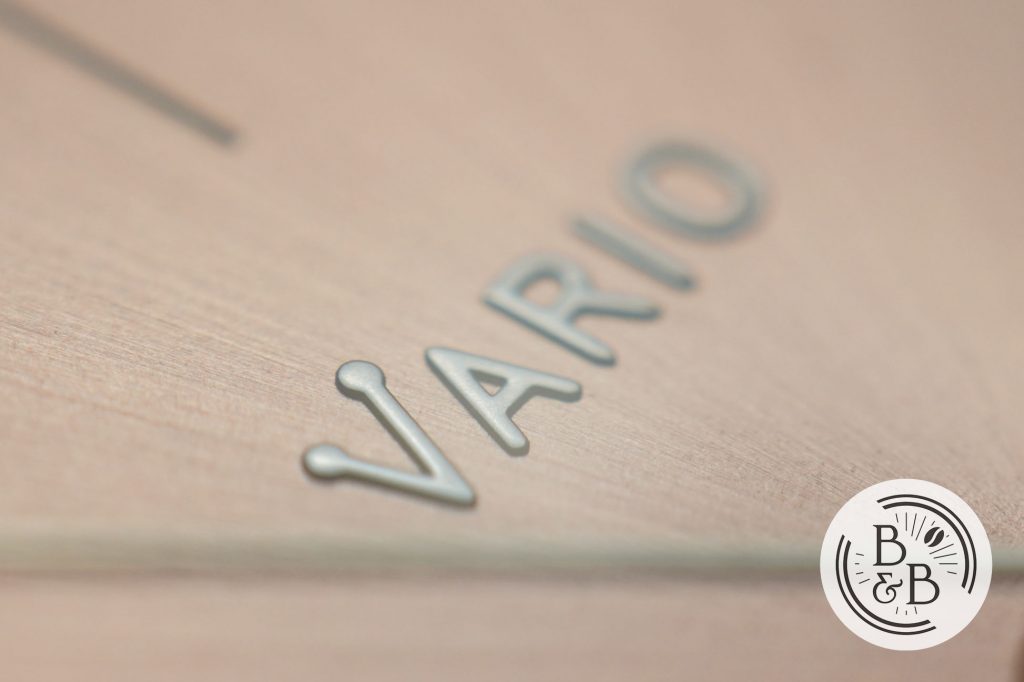 As I mentioned earlier, this review was supposed to go out many weeks ago and at the time of writing this, only a few units of this watch (Salmon dial, hand-wound) are still available. This watch retails at $328.
Let's check it out!
---
Case
The case is 38mm in diameter, 44.5mm from lug-to-lug and 11mm tall (but closer to 8.5mm if you ignore the crystal curvature). Unlike the Empire's sporty dress watch dimensions, the Eclipse has more traditional dress watch proportions, and is well suited for a wide range of wrist sizes. The case is entirely polished and well finished.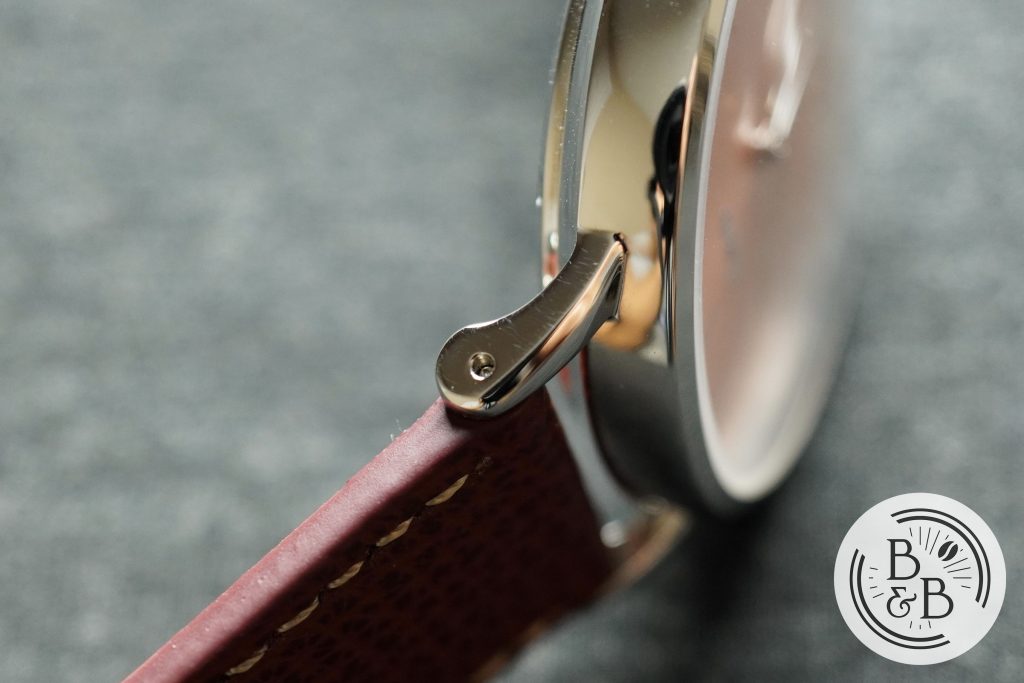 The lugs have a very interesting design – they narrowly extend out of the case but expand out into a pair of beautifully shaped water-droplet style lug ends. The lugs curve down significantly and the ends of the lugs sit below the case-back, making this very comfortable on the wrist. The lug width is 20mm.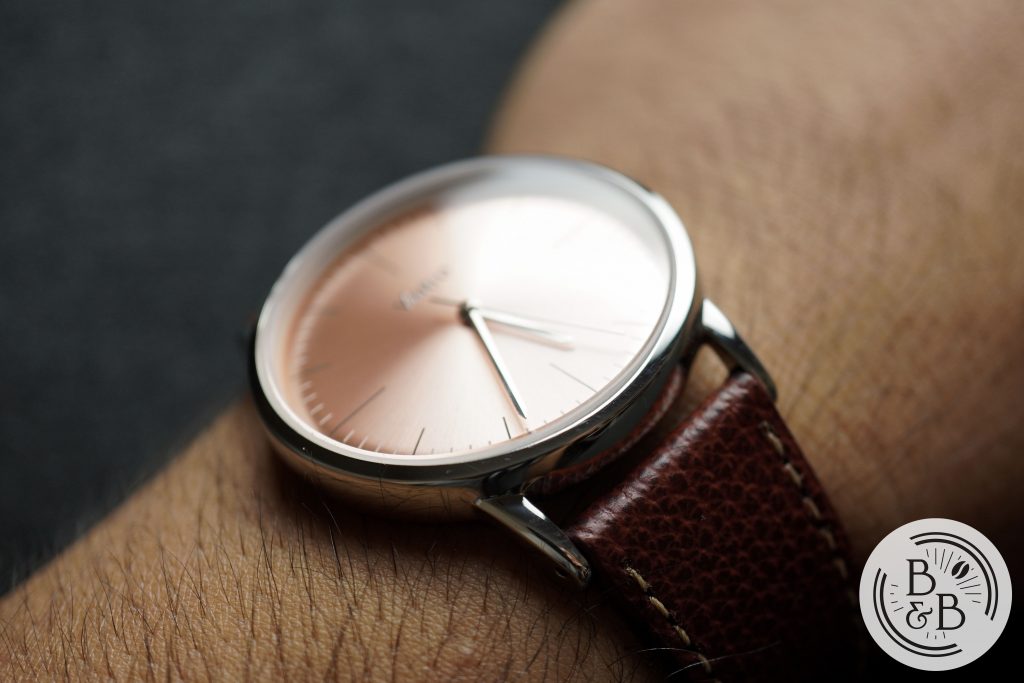 For $325 you're getting a domed sapphire crystal with AR coating on the inner surface, which is good to see considering other watches in this price range continue to use hardlex or mineral glass.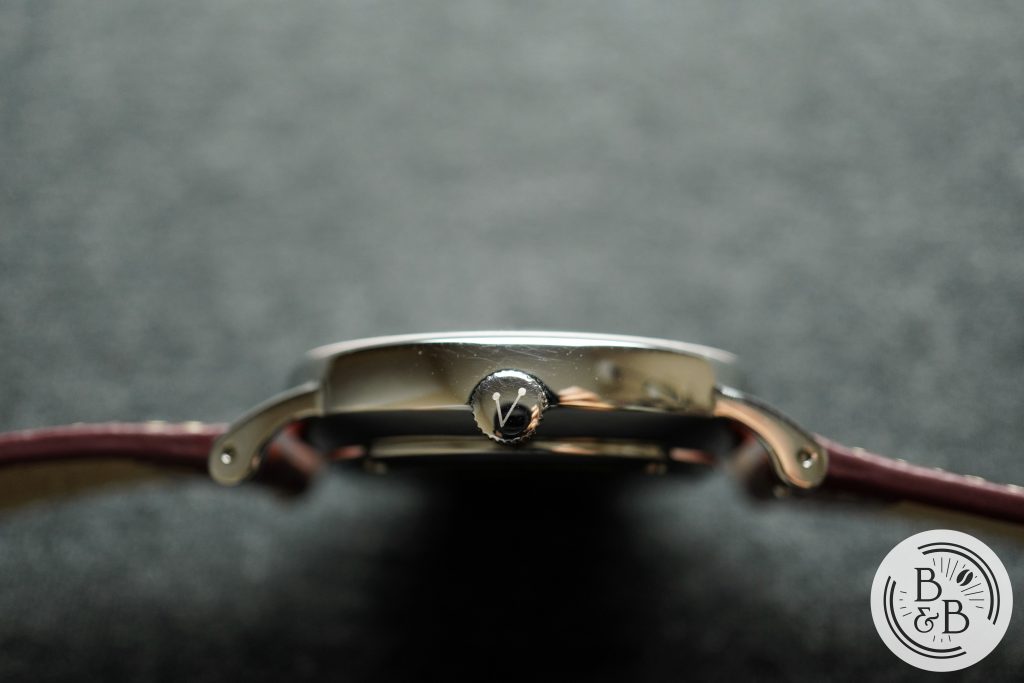 There is a slim and narrow signed crown at the 3 o'clock position. The design is very similar to vintage dress watches, and the crown is easy to grip and operate. This is a manual wind watch, so you want the best crown operating experience, and this watch doesn't disappoint. There isn't any crown or stem wobble, and the winding action of the Miyota 6T33 is pretty impressive for the price.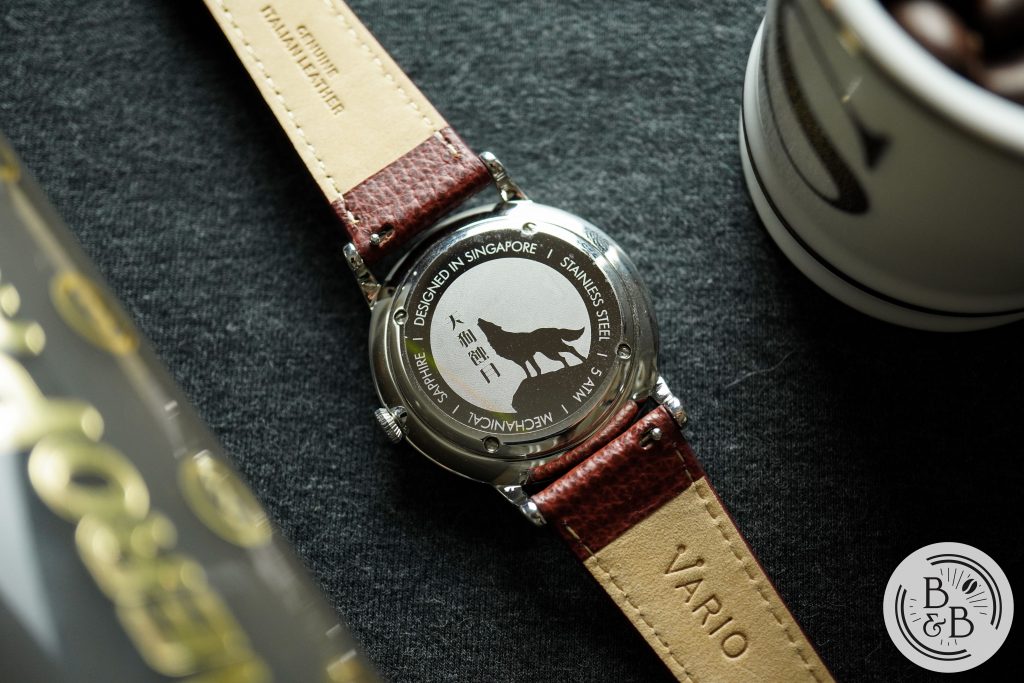 Flipping it over, you have a solid case-back that is fixed to the case by means of four screws. The case has a beautiful etched wolf, with the case specifications etched around it. This watch is rated for up-to 50m of water resistance, which is appropriate for a dress watch without a screw-down crown or case-back.
---
Dial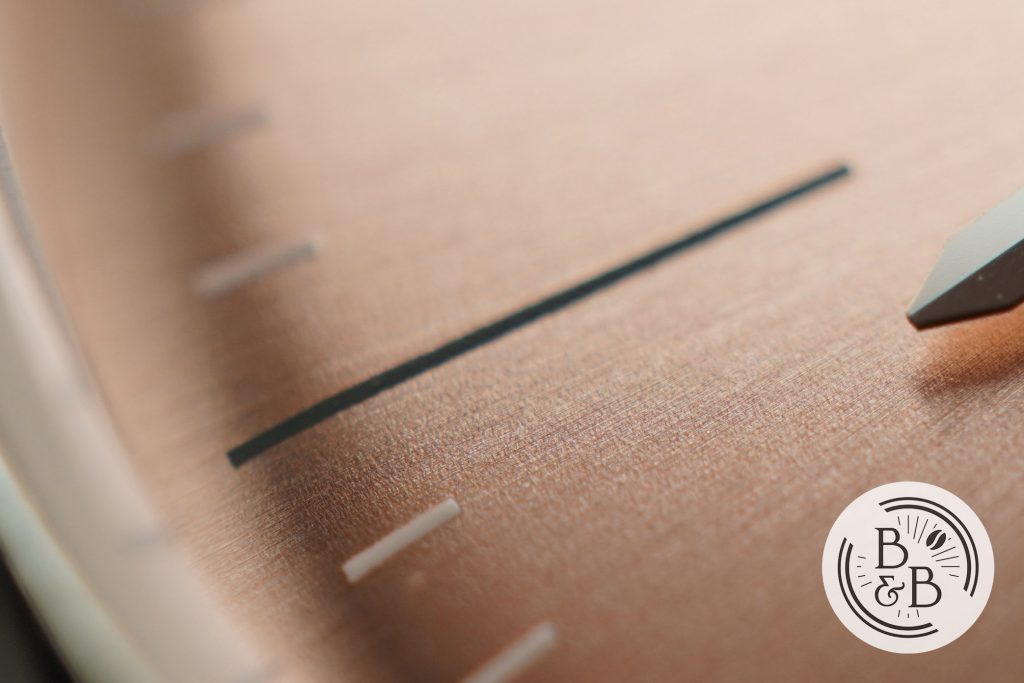 The dial is beautiful, and I think Vario did an excellent job keeping it simple to allow the beautiful Salmon colored sunburst texture come through. The finishing on the base of the dial is excellent, and the choice of color is stunning.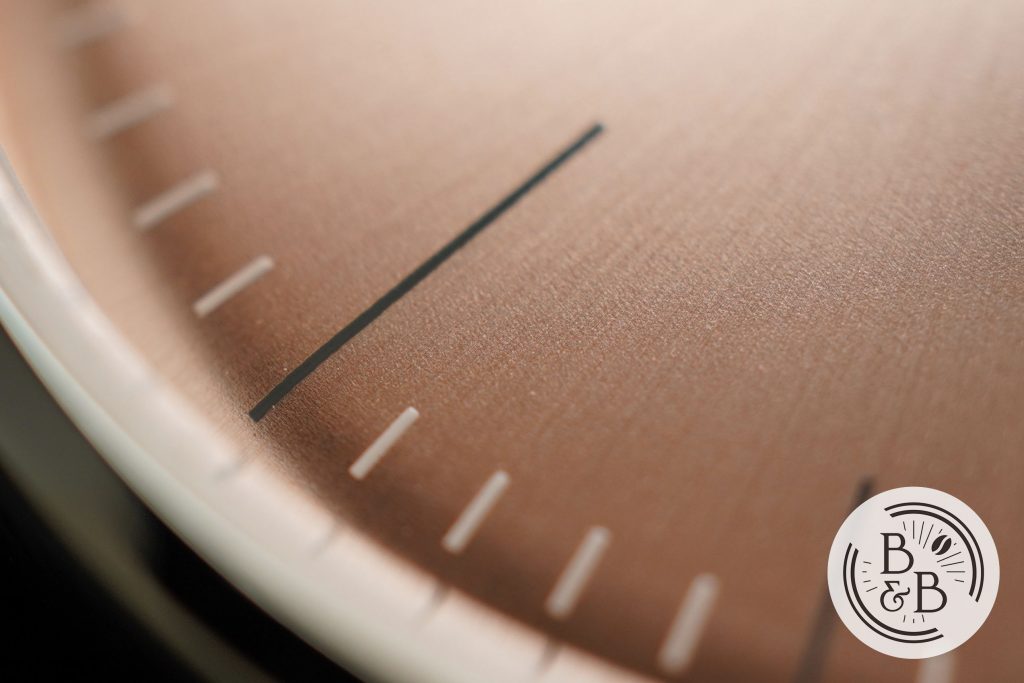 The outer-most element is the minute track, that makes use of small white ticks for the individual markers, medium sized black ticks for the increments of five, and large black ticks for the four primary axes. These markers are very well proportioned, and seek out your attention only when you're reading the time. The quality of printing is very good for a watch that costs $325.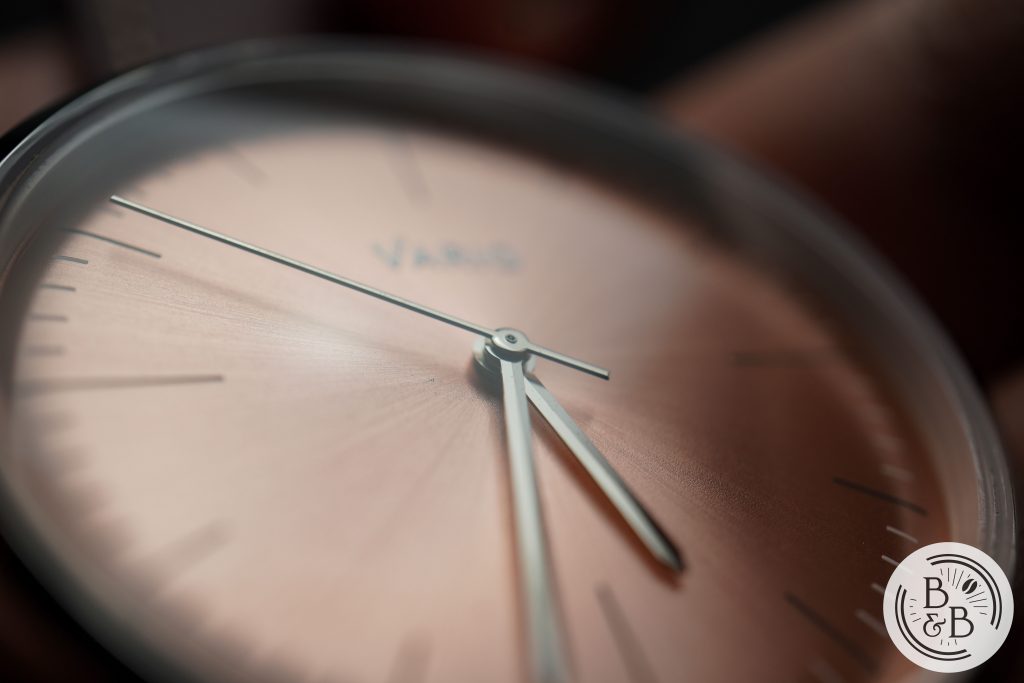 The hands are high polished stainless steel, and are well designed to suit the classy dress watch aesthetic. The proportions of all three hands are excellent, and both the minute and seconds hand reach their respective markers for easy legibility. I noticed a few micro particles on the hands up close, but this is to be expected from watches in this category. None of this was visible to the naked eye.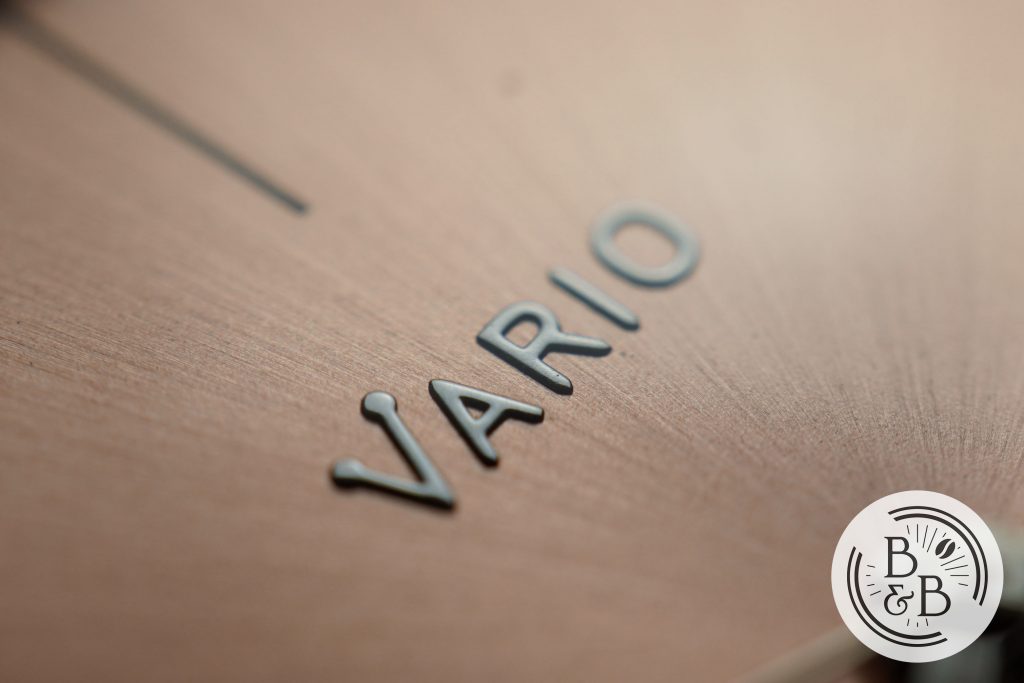 The brand's logo is applied under the 12 o'clock index, and is finished very well. Overall, I think the dial is well designed and well executed. And together with the elegant case design, it all just comes together very nicely.
---
Movement
This watch uses a Miyota 6T33 hand-wound mechanical movement. You don't see this movement being used often, and my first interaction with this movement was with the Vario Empire that I reviewed.
The Empire had an exhibition window (and I'm glad it did!), so I got a chance to look at this movement. It is surprisingly well finished, and is also designed to look impressive because it is skeletonized.
Unfortunately the Eclipse has a closed case-back, but I observed the same range of accuracy on this piece. I logged roughly -17 spd over a 2 day period, which is pretty good for a watch in this price category.
---
On The Wrist
The 38mm diameter, 44.5mm lug-to-lug width case sits very comfortably on my 6.25″ wrist. The dimensions are excellent for a modern dress watch, and I think wrist sizes from 5.5″ all the way to 7.5″ inches can pull this off.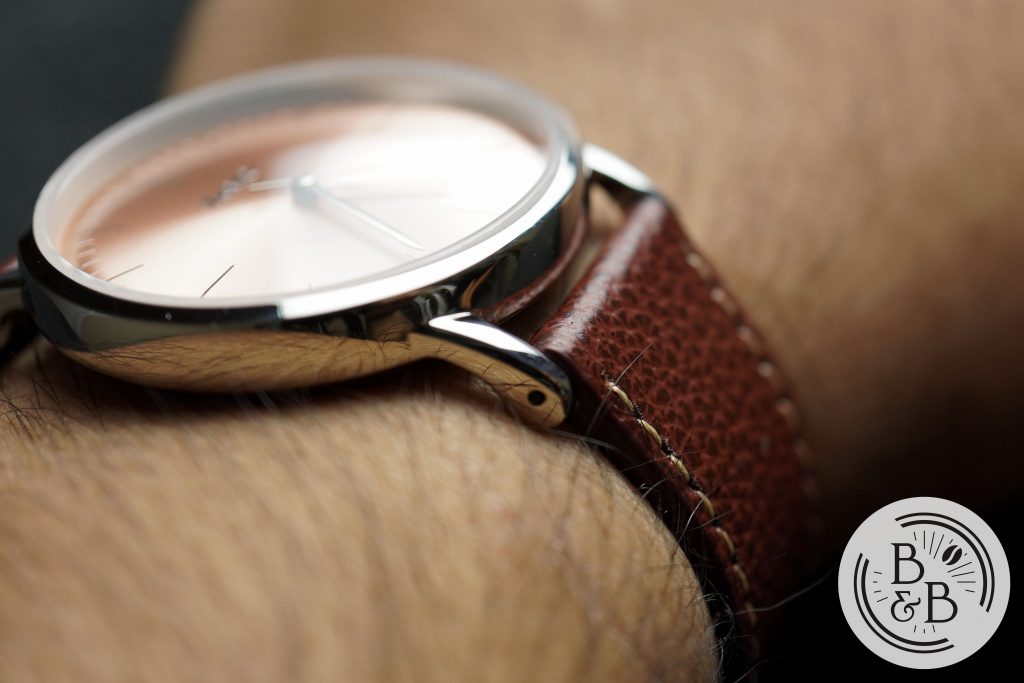 The curved lugs extend beyond the case, and has a wrap around effect on the wrist which I find to be very comfortable. The overall height is around 8.5mm if you ignore the curvature of the crystal (11mm if you don't), so it sits low on the wrist.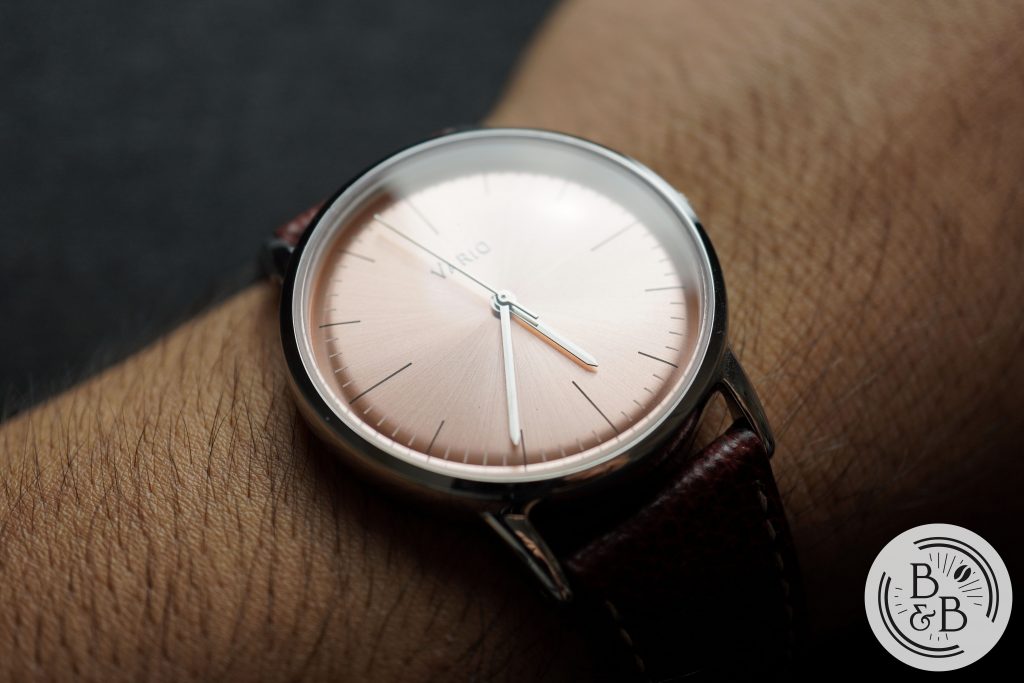 Overall, once you put it on your wrist, you're likely going to forget it is even there – it isn't too bulky, and it doesn't scream for attention either. And that's exactly how I like my dress watches to be.
Another aspect of the excellent wrist experience are the straps that they provide. Vario has a lot of expertise in straps, and their strap range is arguably more popular than their watches themselves. This watch was sent to me on one of their leather straps, which is extremely comfortable and looks great! At the time of writing, this watch is currently available from their website on a Harris Tweed strap, which I'm also familiar with and know to be of good quality too.
---
Concluding Thoughts
Salmon dial watches are becoming increasingly popular, and primarily in the context of dressier watches. The Vario Eclipse is an excellent option that delivers plenty of value by means of a well designed and well constructed case, a beautiful sunburst dial, an interesting and well performing mechanical movement, a sapphire crystal and an excellent strap. So it it becomes difficult to argue against considering one of these watches.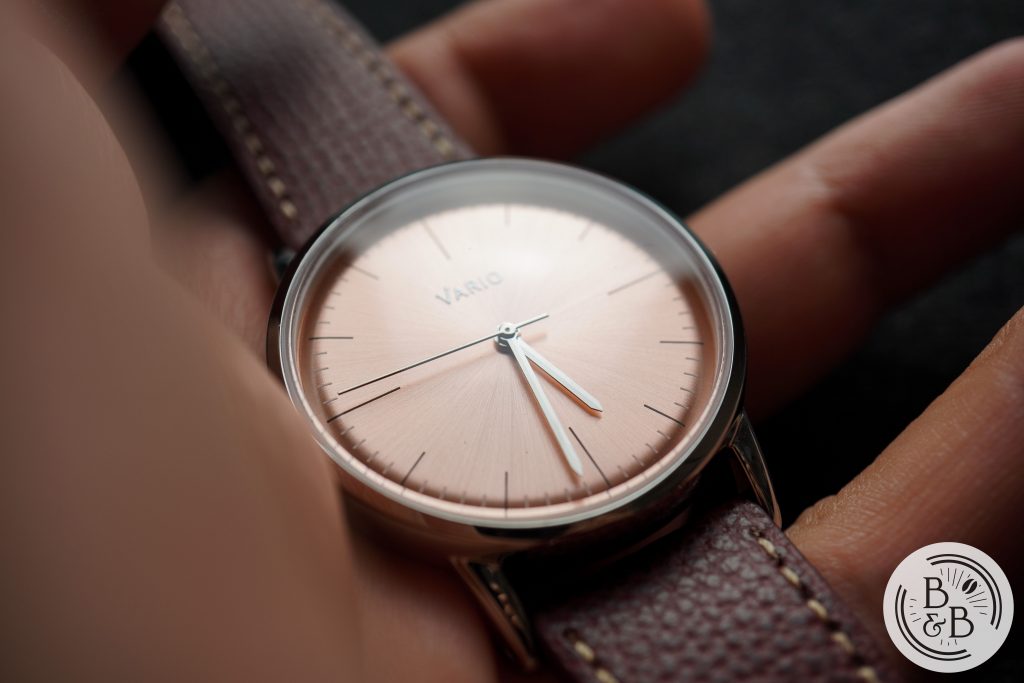 If I had to identify an area for improvement – I might suggest an exhibition window, since we already know the movement is interesting enough to be shown. Apart from that, it is hard to argue with the price of this watch, and everything that it delivers.
---
Strap Change
---
Thanks for reading!