---
Disclaimer: This watch was sent to me to review, and I was not incentivized in any way to write this. This is in no way sponsored by Stowa or any other entity. All opinions here are my own.
---
---
Contents
---
Stowa Marine
Stowa has a rich history in manufacturing some of the best available flieger watches, and they were among A. Lange & Söhne, Laco, Wempe and IWC in manufacturing the original cockpit watches during WWII. Since I already introduced two flieger watches from Laco, I thought I would highlight another beautiful watch design that Stowa also has a respected heritage of manufacturing – Marine watches; also called B-Watches, Deck Watches, Captain's Watches, etc.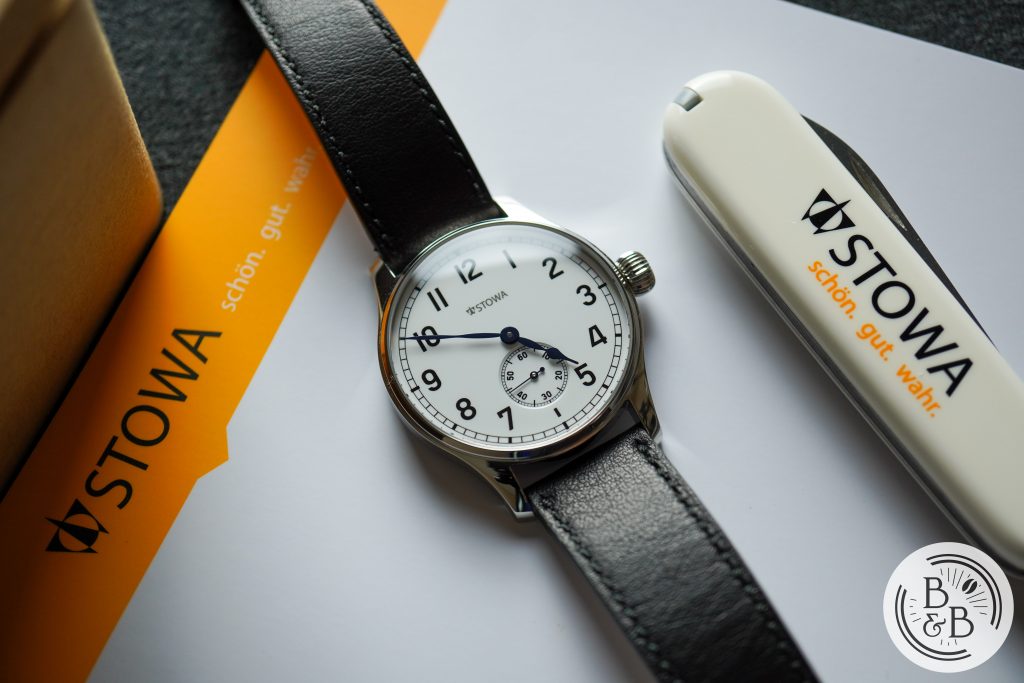 These sea faring chronometers were used to accurately localize a ship (many ships) by using a sextant and a watch that accurately read the Greenwich Mean Time (GMT). And using the local time difference to Greenwich, a sea farer could determine one's longitude to an impressive degree of accuracy. Stowa began manufacturing these certified Marine observation pocket-watches in as early as 1939, and these historical designs have been reissued as wrist watches in their beautiful Marine lineup.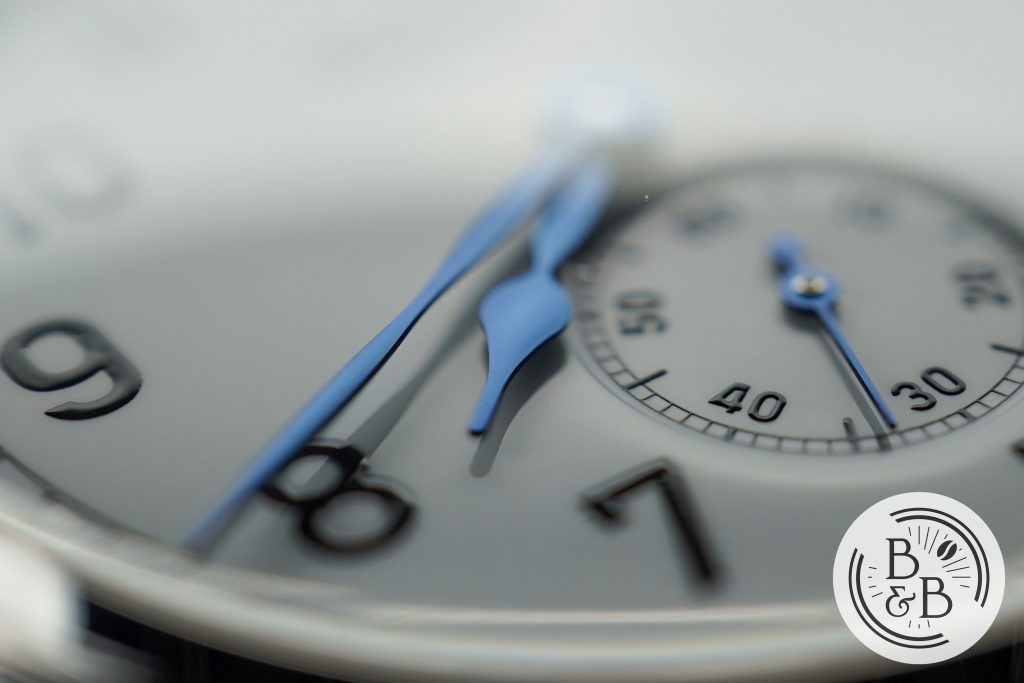 I'm a big fan of the small seconds dial layout, so I requested Stowa to loan me the Marine Classic 36 Handwound, and they kindly obliged. I love this design as it has a strong resemblance to the original pocket watch design, and also their first re-issue in 2002 with the Unitas 6425 equipped Stowa wrist watch design. They currently make this design in a 41mm case that uses a Unitas 6498-1 too. These are offered in both Roman and Arabic numerals.
Lets check it out!
---
Case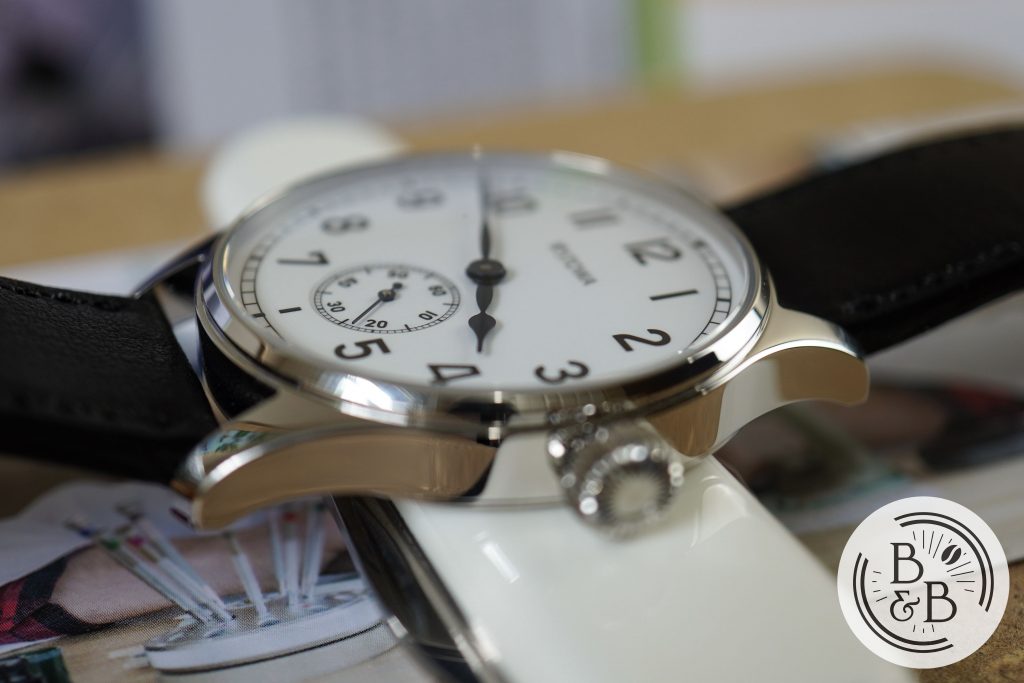 This case is 36mm in diameter, 45mm from lug-to-lug and an incredible 8.5mm in height. The case is entirely polished, and the finishing is excellent. The Marine series have a simple and elegant case design, which are appropriate given the design's heritage. They offer a slightly more modern and sporty case too, but I don't find that case to suit these dials particularly well. These cases are also offered in Bronze if you're feeling adventurous.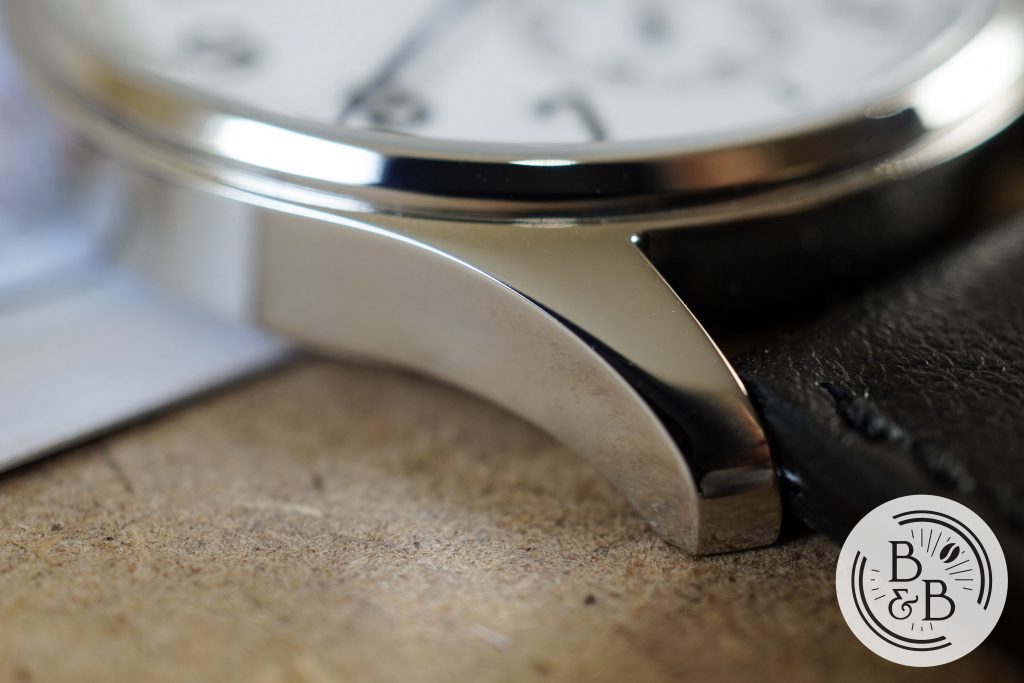 The lugs gently curve down towards the wrist, and show off some of that excellent mirror polishing.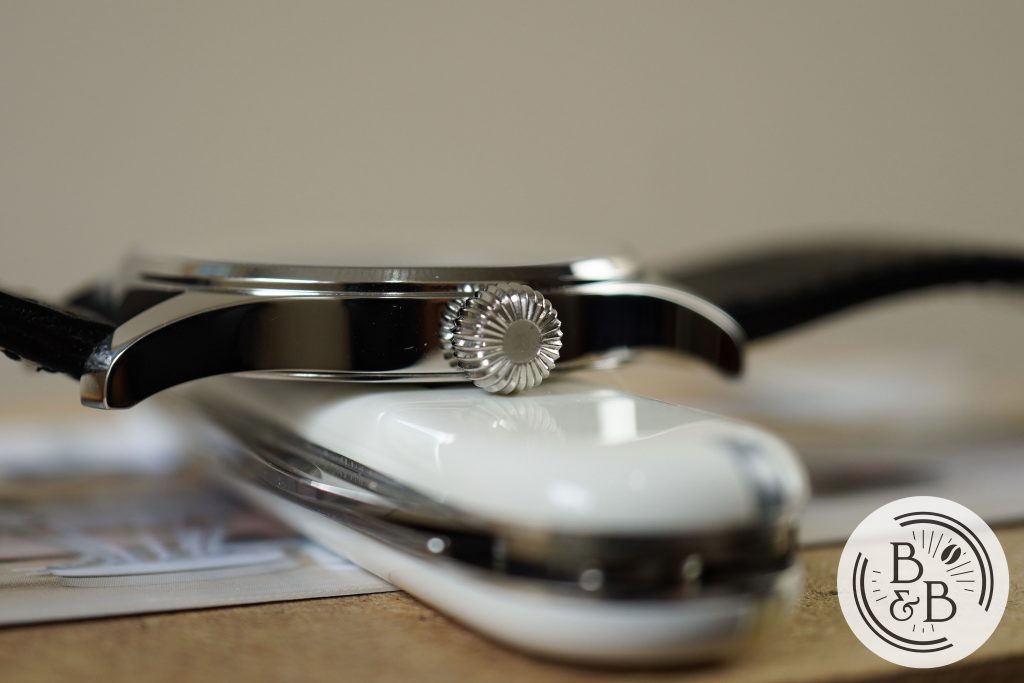 The lugs do extend beyond the perfectly flat case-back, and I've found watches that do this to always be comfortable. But more on that later…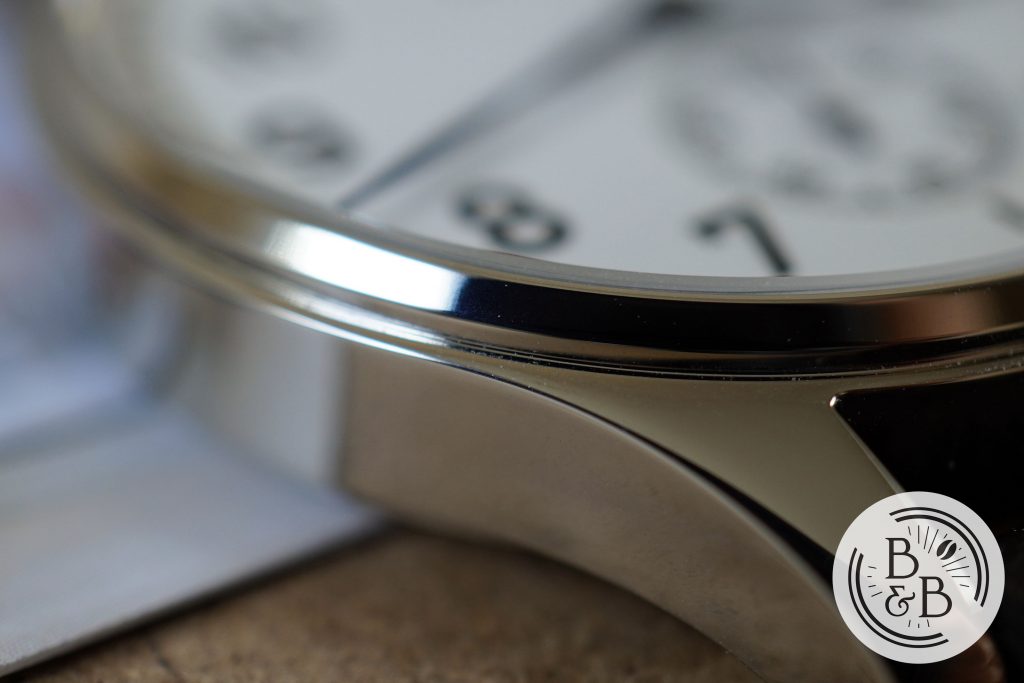 There is a narrow bezel that seats the slightly domed sapphire crystal. The Stowa website doesn't mention what kind of AR coating they have on the crystal, but I suspect there are multiple layers of coating under the crystal.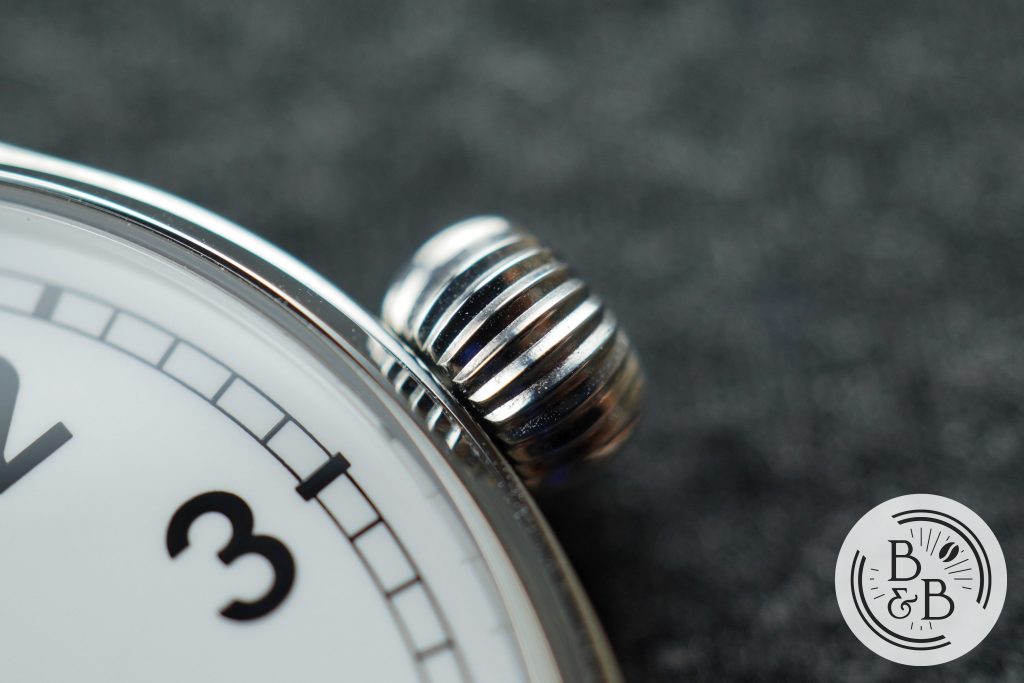 The onion styled push-pull crown is polished, and is almost as tall as the case itself, so is very easy to grip and operate. The crown design suits the watch perfectly.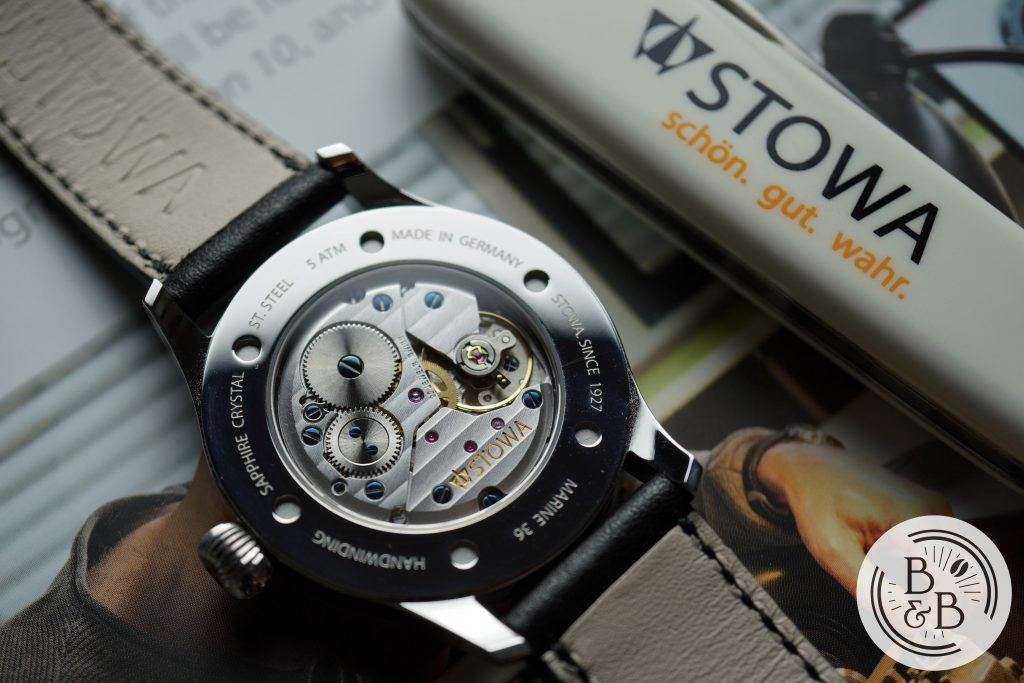 Flipping it over, you have a screw-down case-back with a large exhibition window. The window is very welcome here, as it shows off the top grade Peseux 7001 movement. This watch is rated for up to 50m of water resistance.
---
Dial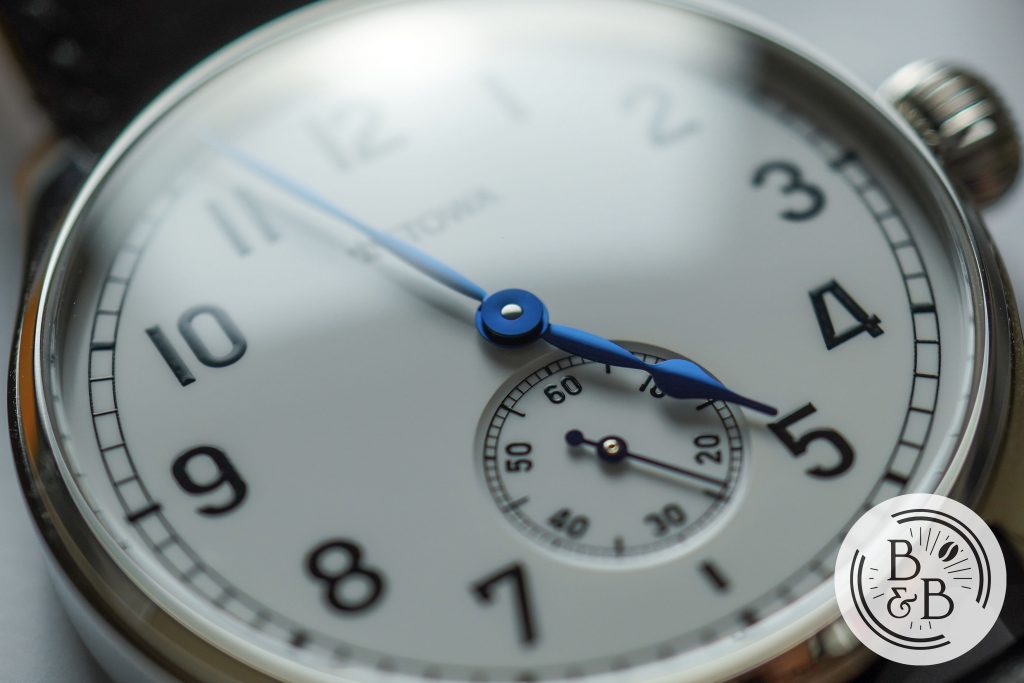 The dial is best aspect of this watch, and the vintage pocket watch inspired deck watch design is perfectly executed here. The base of the dial is listed as an enamel finish, but isn't made of enamel. I think this finishing is pretty convincing, and the entire dial has the warmth that you get from enamel and ceramic.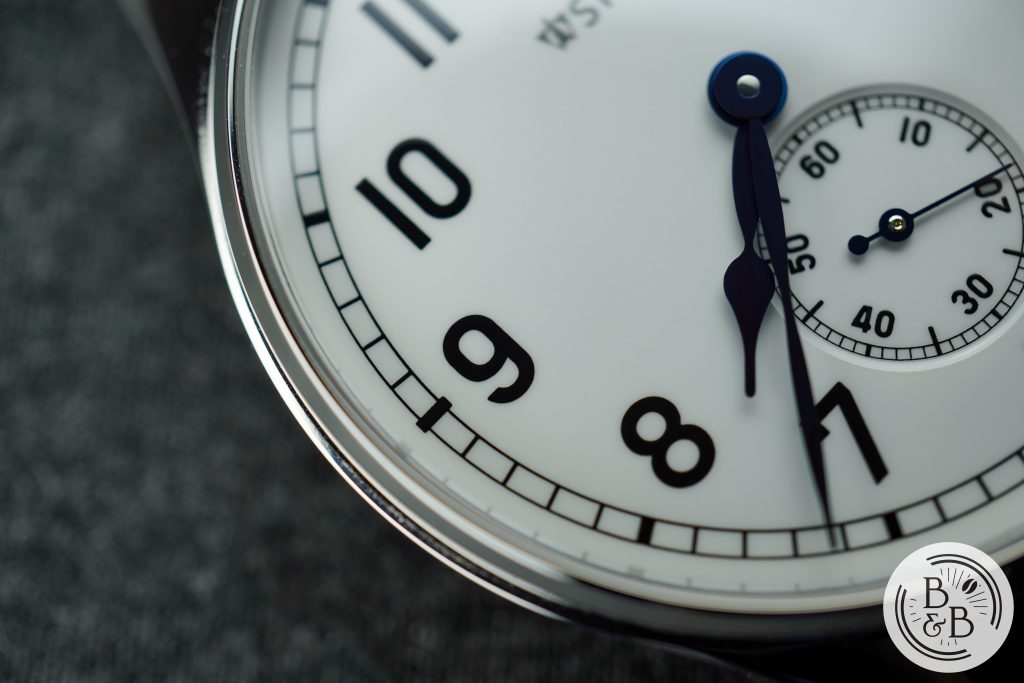 The entire dial is printed; you have a printed railroad style minute track with a triangle marker for the 12 o'clock, and filled rectangular markers for each increment of five.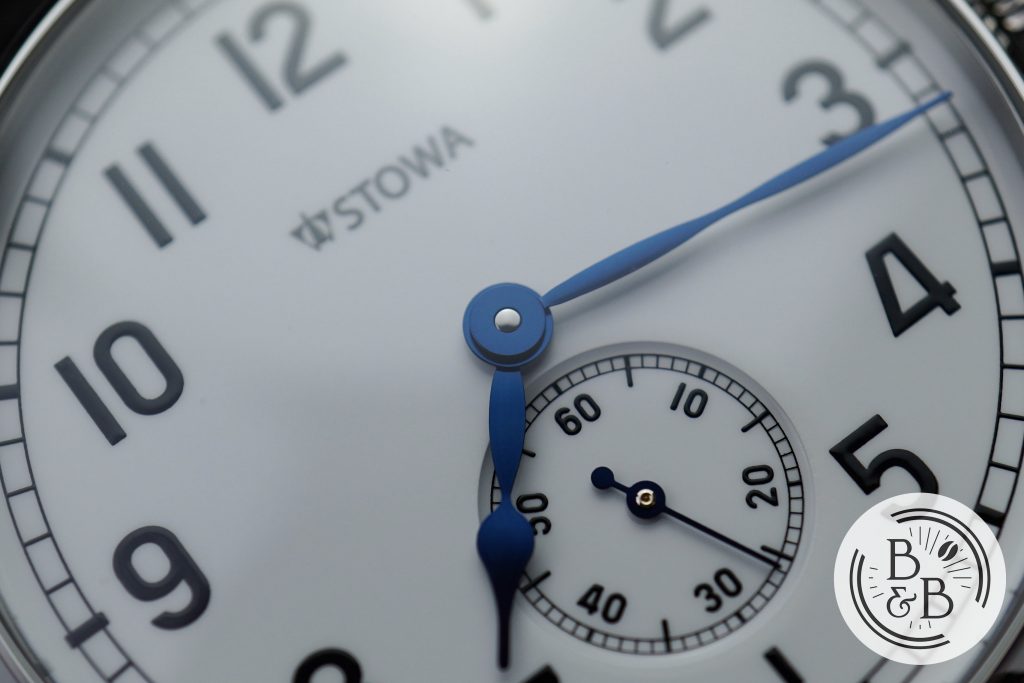 You then have printed Arabic numerals, in a font almost identical to their vintage Marine observation pocket watches.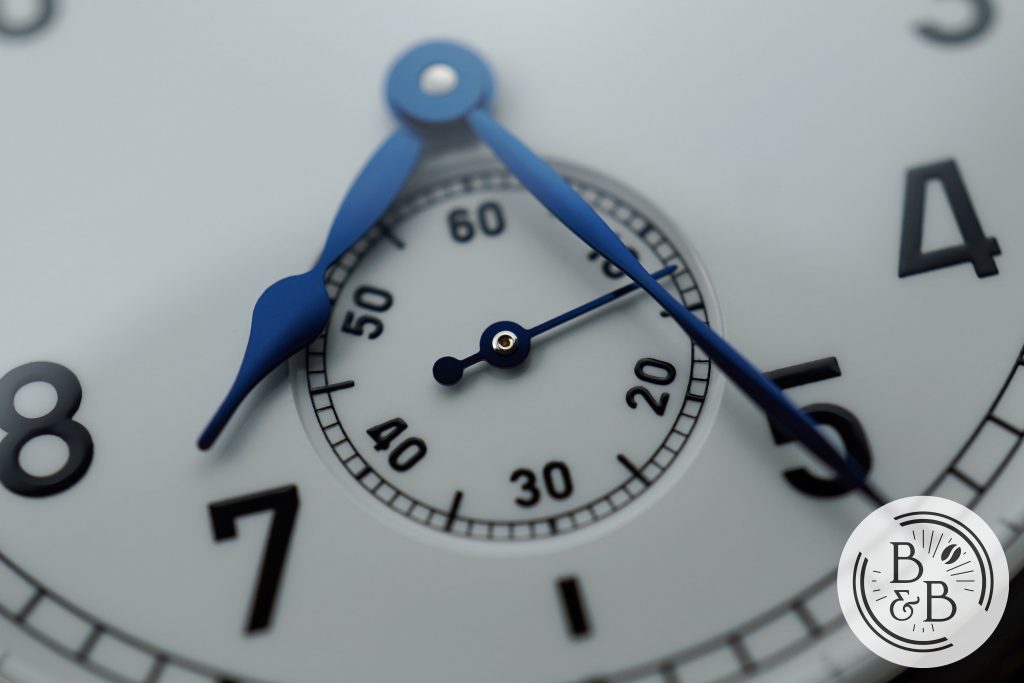 The seconds sub-dial is at the 6 o'clock and instead of an Arabic numeral for 6, you have a short rectangular marker instead to balance out the empty space. The sub-dial is beautifully recessed, and has a printed seconds track. The seconds track is accented by Arabic numerals for every 10 second increment, and well proportioned ticks for every 5 seconds.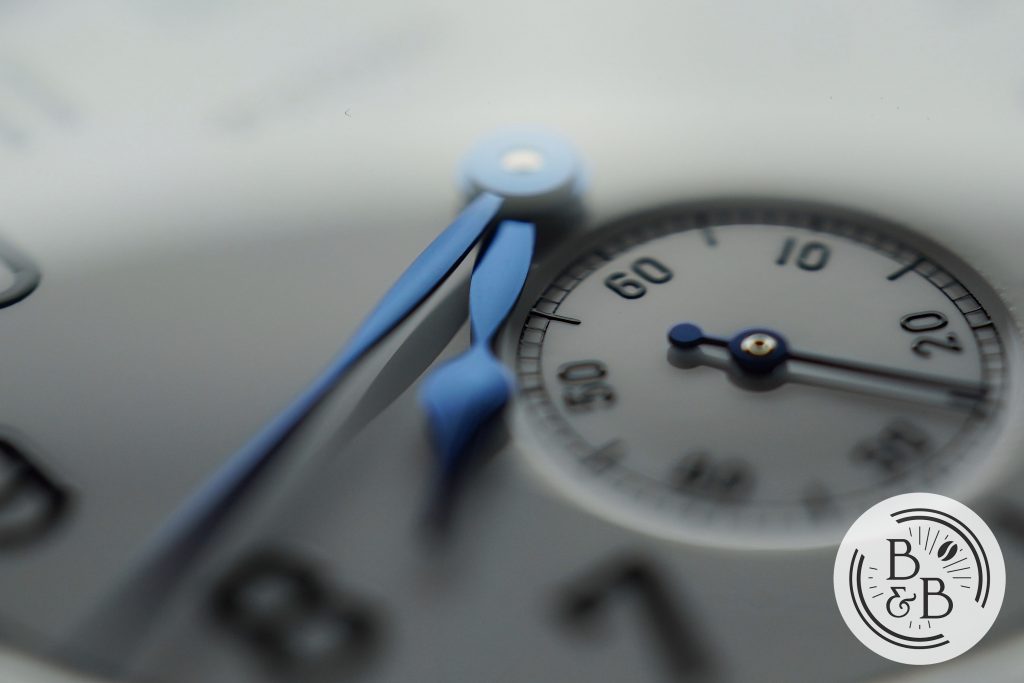 The quality of printing on all the elements is excellent, and beyond anything you'd expect from a $1000 watch.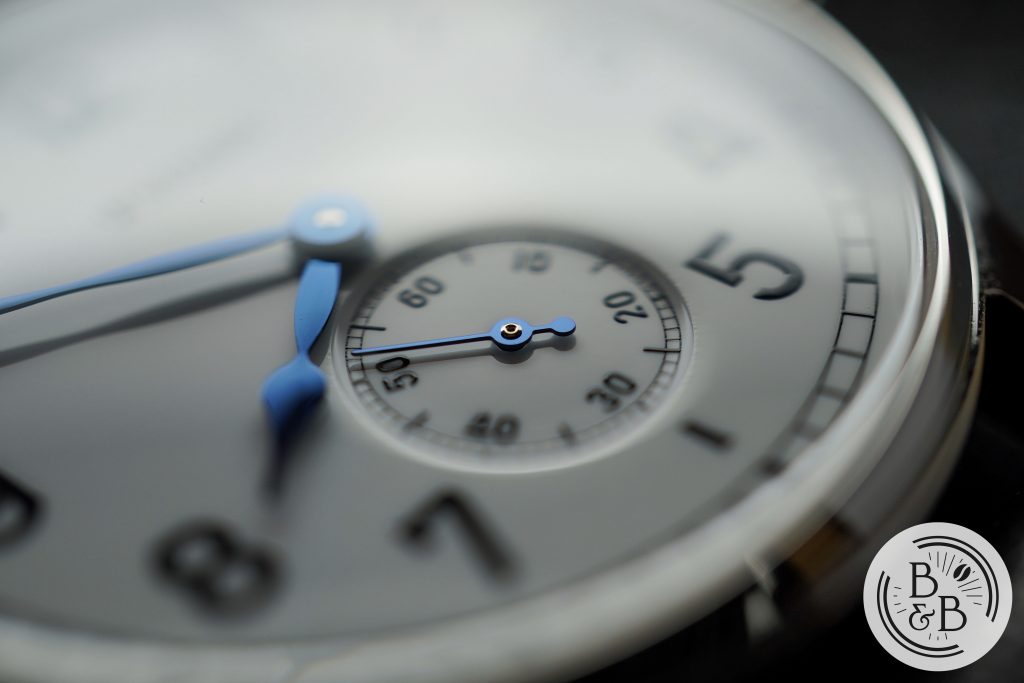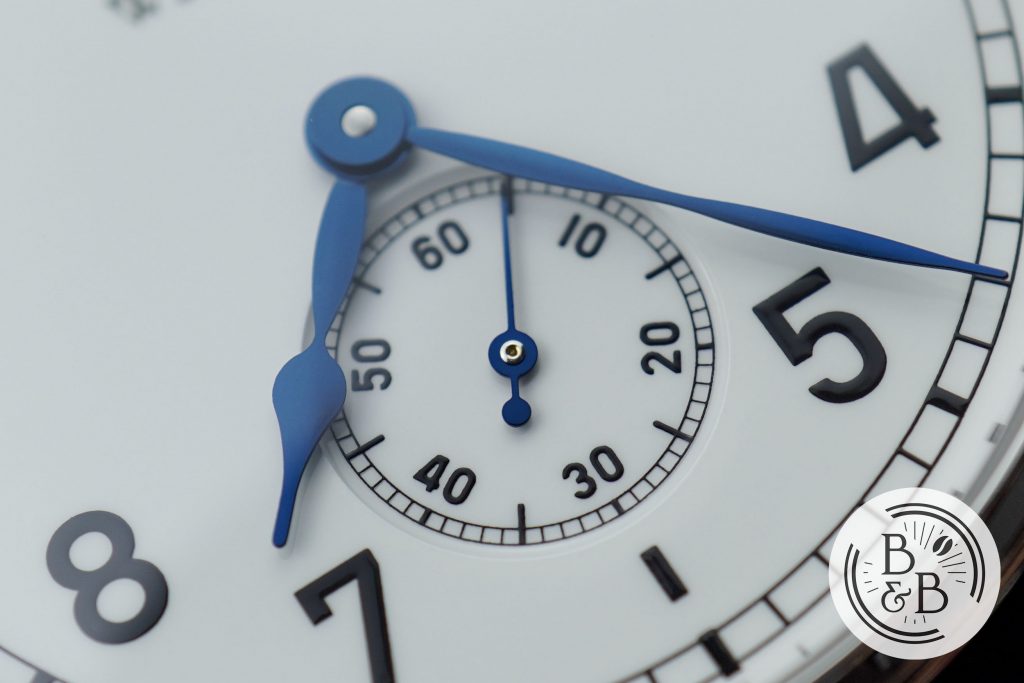 If the impeccable printing doesn't make you a believer, then you have to look at the hands. The hands are temperature blued steel, and are finished to perfection. These hands are incredible, and unfortunately my photographs cannot do them justice.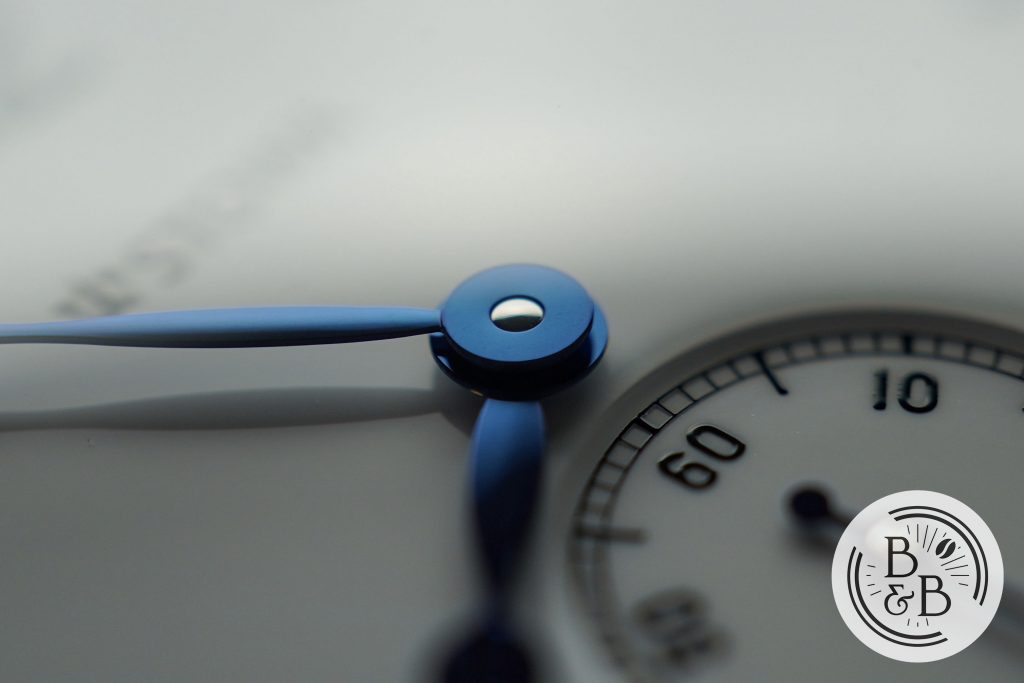 The center stack is very neat, and also finished in the same brilliant manner as the rest of the hands. I'm speechless at the level of finishing offered on this dial. If I had a definitive checklist for dial quality and finishing, this dial would easily score 100%. After spending 3-4 hours with this dial under my macro lens, I began plotting how to get one of these watches into my collection.
---
Movement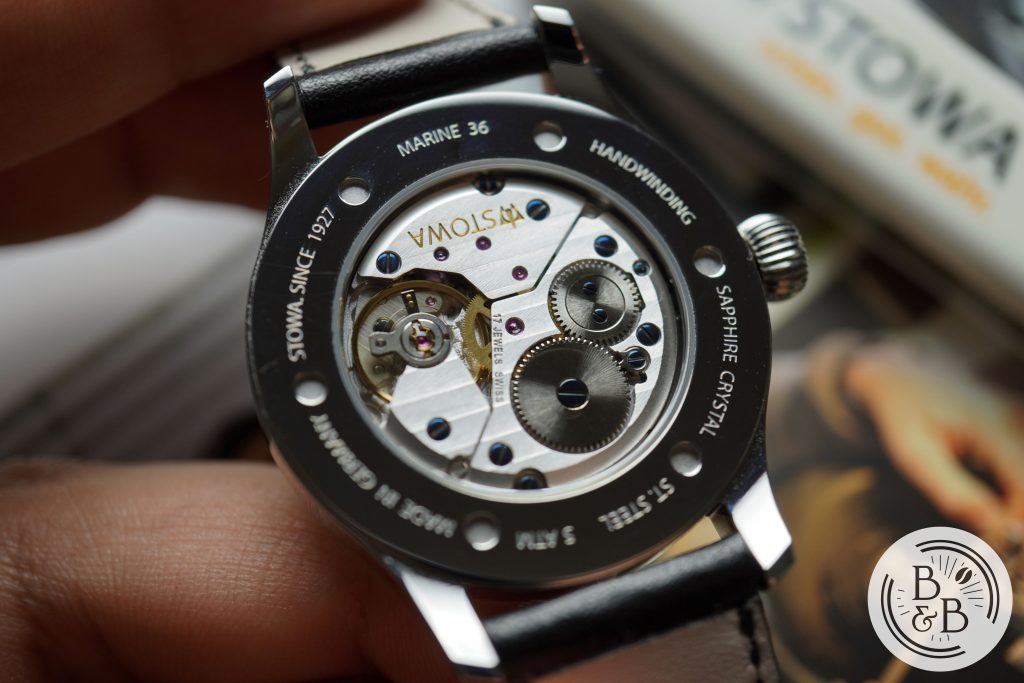 This watch uses the very slim Peseux/ETA 7001 and measures an impressive 2.5mm in thickness. I believe this is the top grade variant, and has wonderful decoration that is on full display thanks to the exhibition case-back.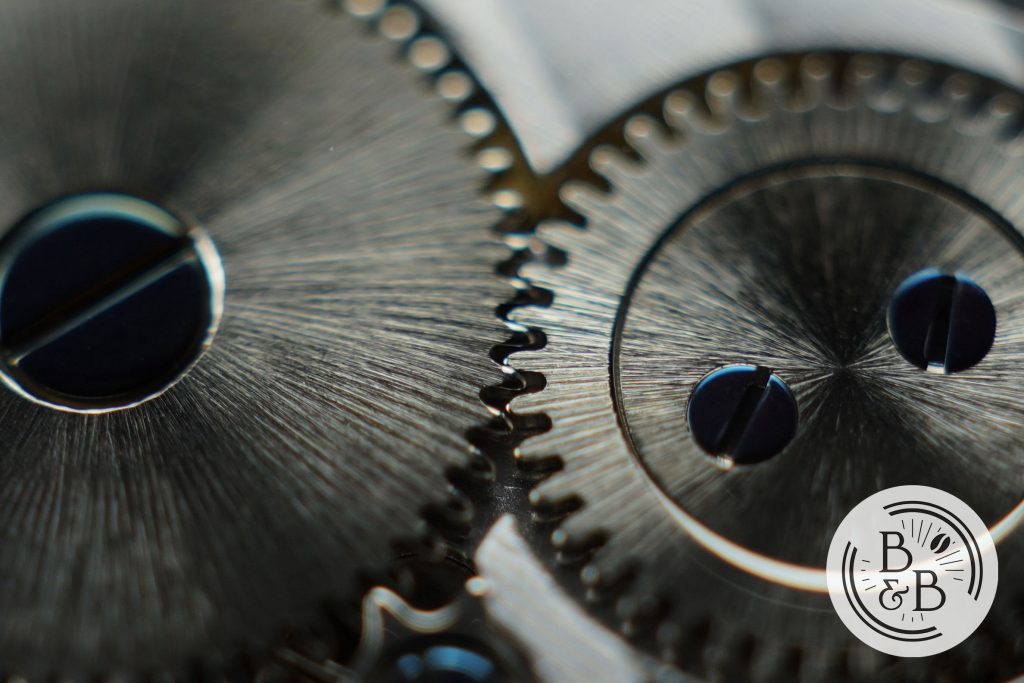 The impressive clean room standards of the dial extends to the movement as well, and there's not a visible particle of dust or dirt to be seen here.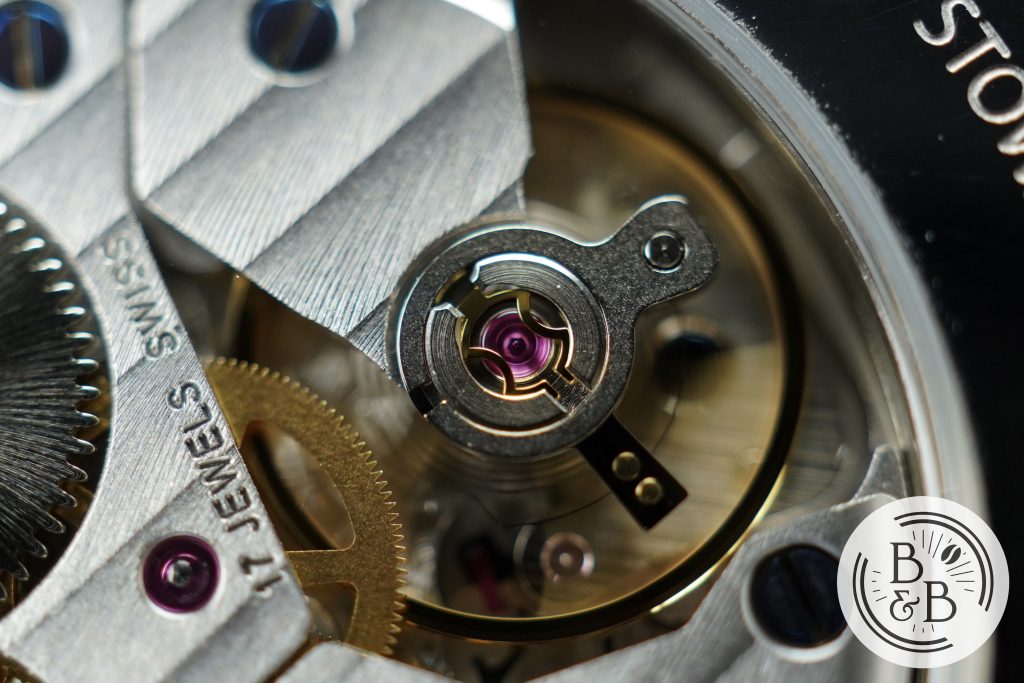 This movement beats at 3Hz, but given the small size of the seconds hand, you're not really going to notice this.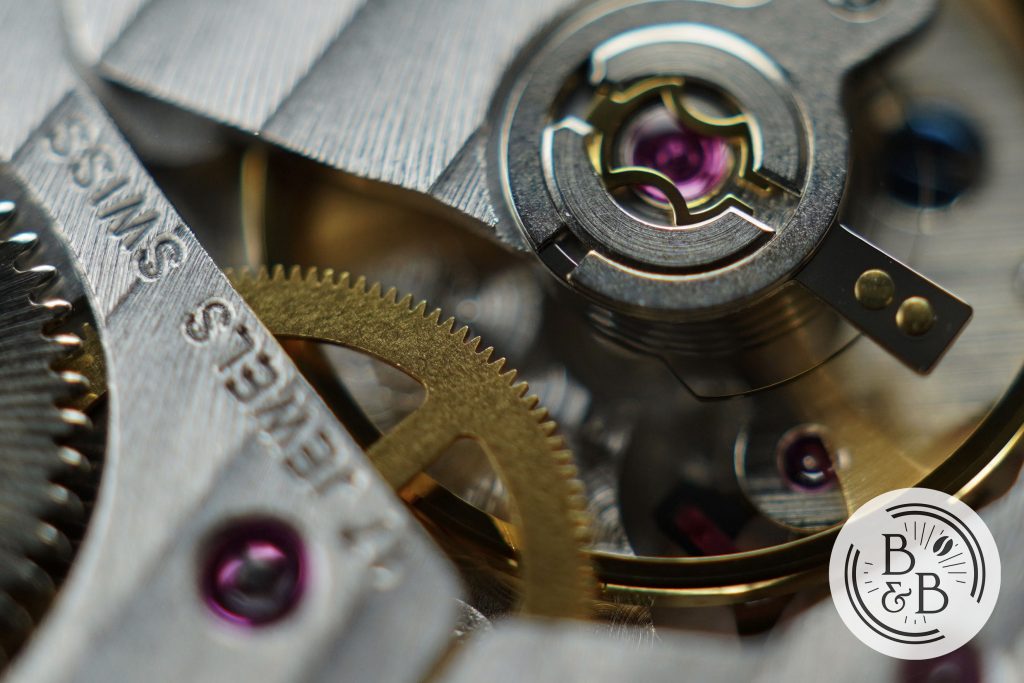 This movement has a roughly 45 hour power reserve, but I didn't manage to test this since I was excited to wind it up every morning. I have absolutely no problem with a hand wound movement, and I find them to be much more appealing.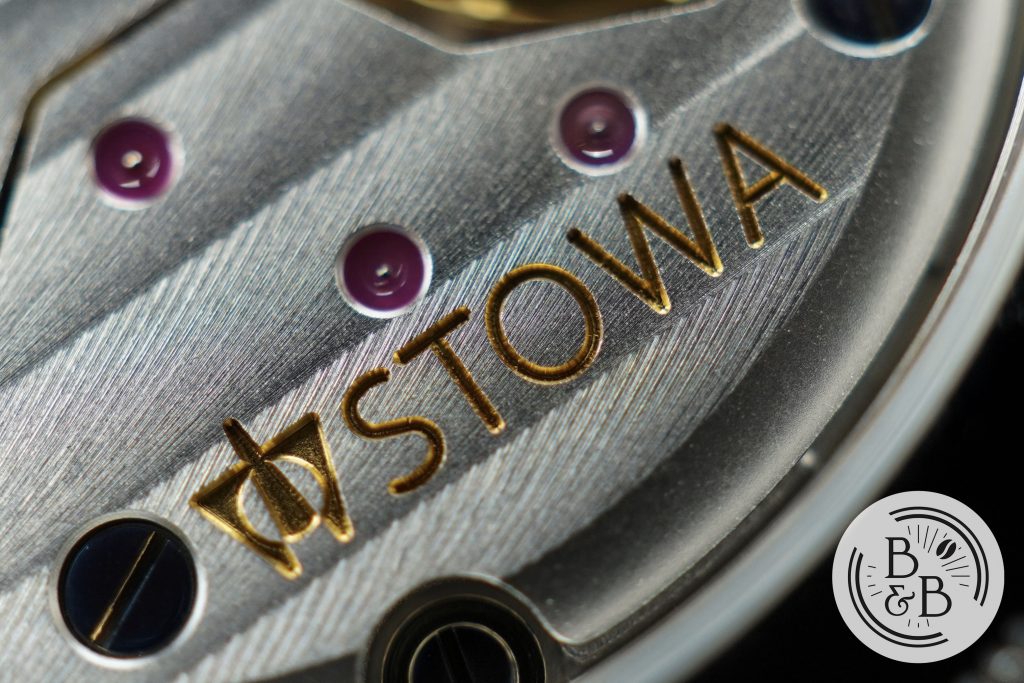 The 41mm version of this watch ships with a Unitas 6498-1 movement, with swan neck regulation and beautiful decoration. And if I were to try and convince myself to get the larger case, that would be the reason why.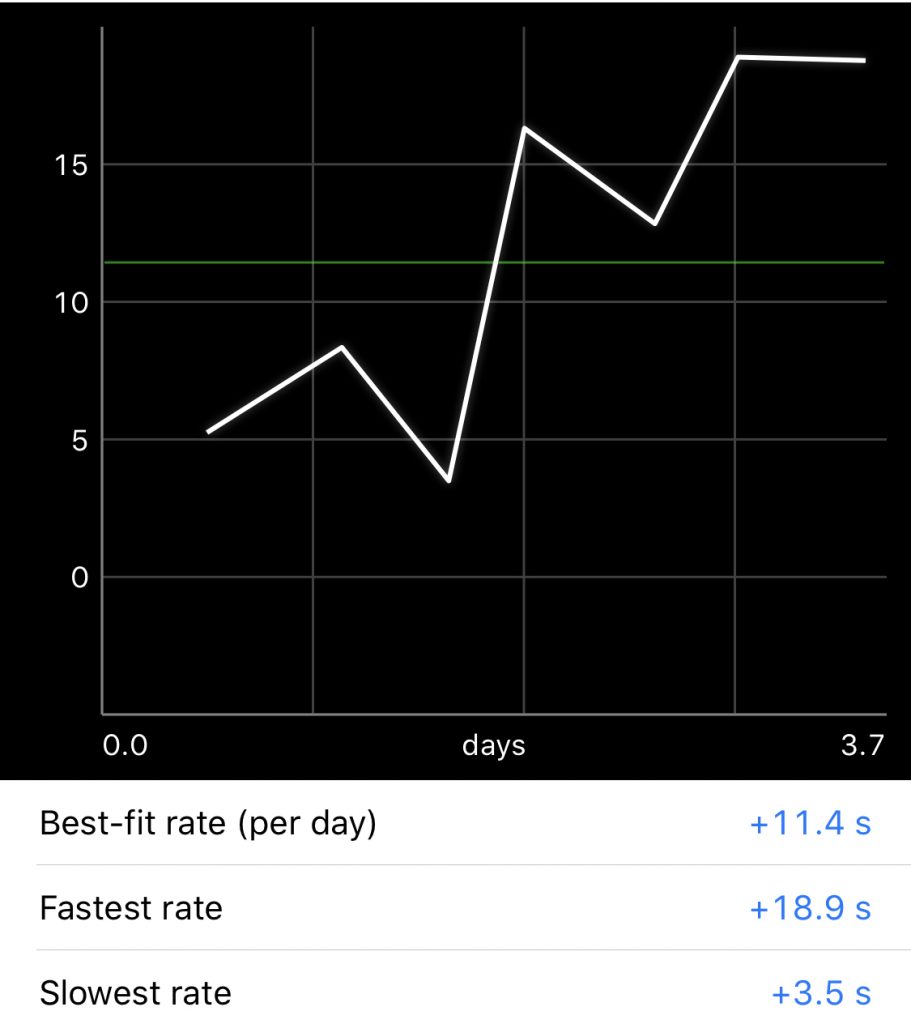 I logged the accuracy of this watch over a 4 day period and observed roughly +11 spd. But I think the movement was magnetized (and I didn't have a demagnetizer on hand) a day or two into my tracking, because it was doing roughly +3 spd for the week leading up to me starting to log these values.
---
On The Wrist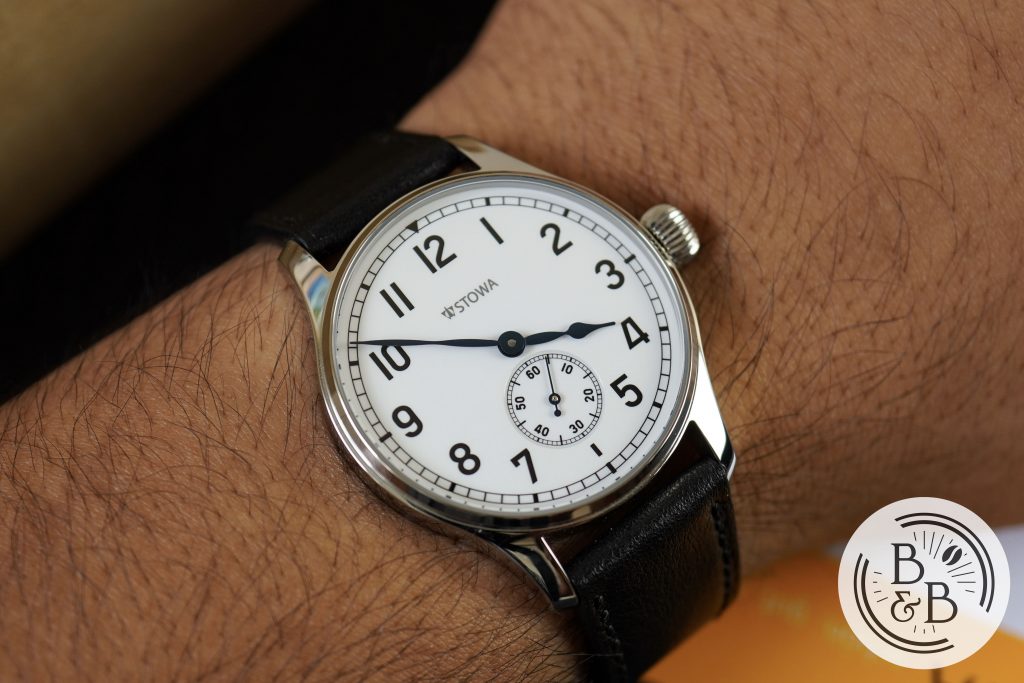 I have a 6.25″ wrist and I intentionally requested the 36mm version of this watch. I think I could've pulled off the 41mm option too, but I thought the slightly smaller case would suit this design better, and I was very pleased with how it turned out. The 45mm lug-to-lug width sits comfortably on my wrist, and the 8.5mm height gives it a beautiful sense of elegance.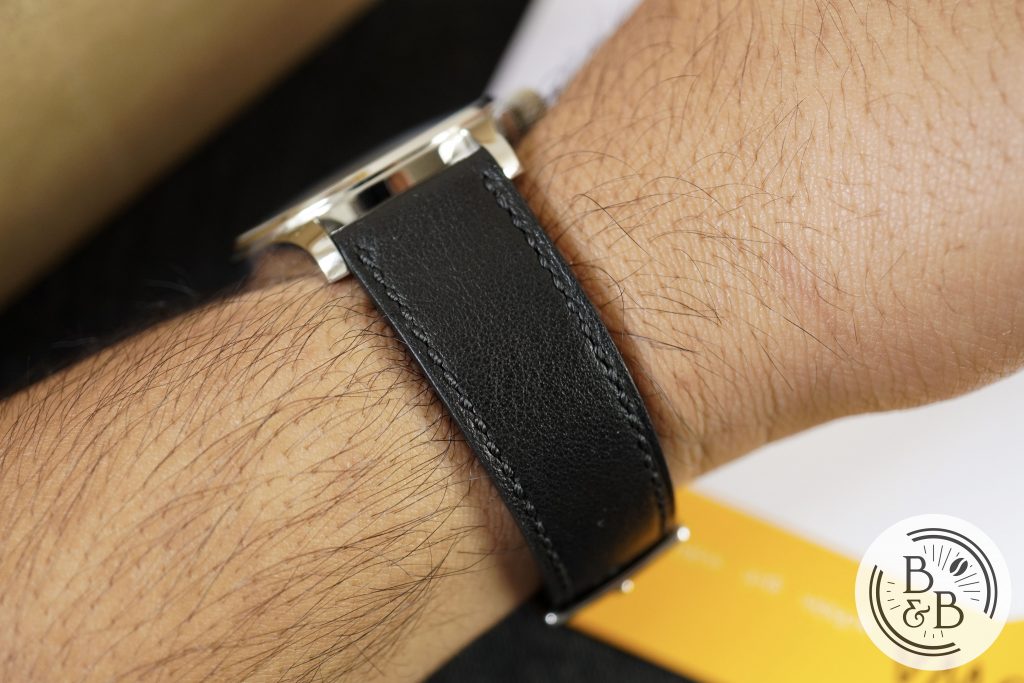 This isn't a sports watch, and would do well as an everyday work watch. The 8.5mm height allows it to slip under a cuff, and the 18mm lug width is appropriately selected for the case proportions.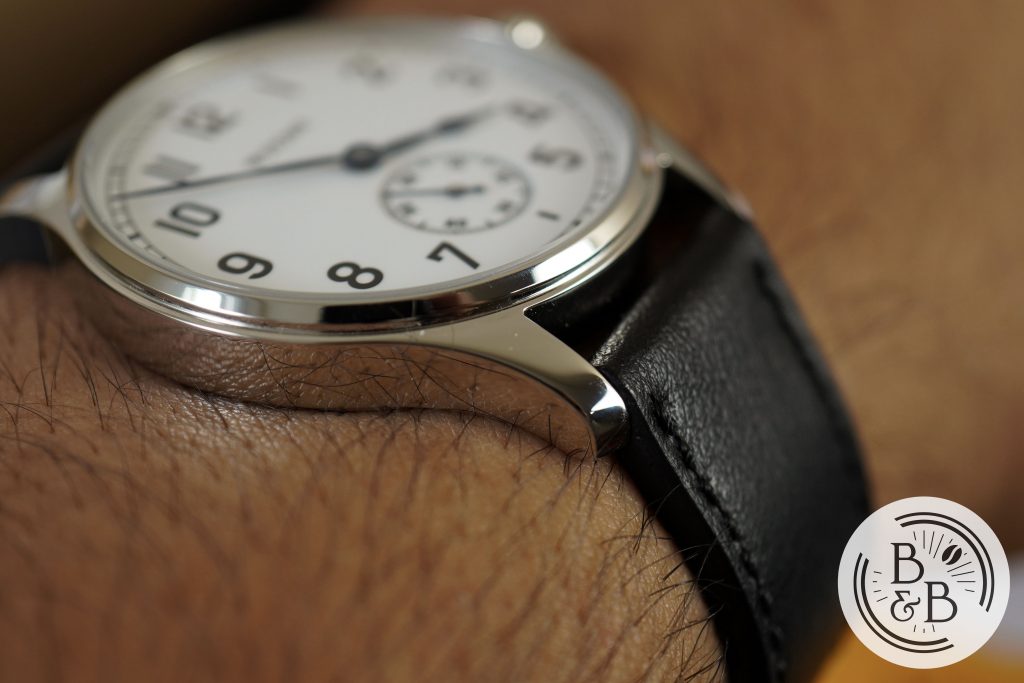 The case-back is perfectly flat, and allows the slightly curved lugs to gently wrap around the wrists. Overall this watch gets a 10/10 for comfort and there's nothing they could have done better.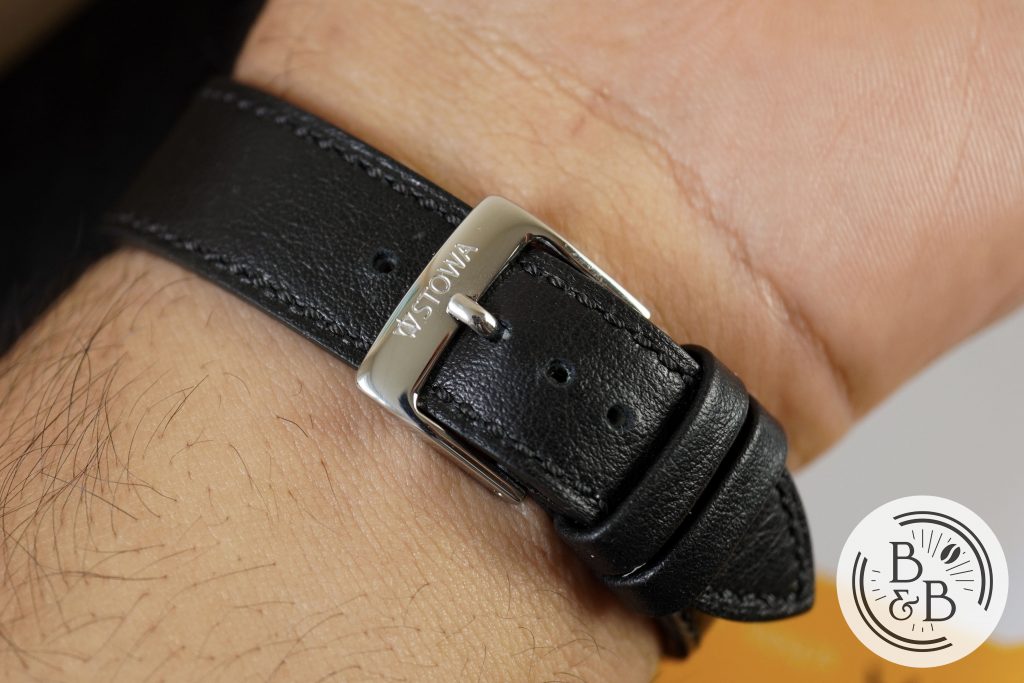 The watch ships with a tapered black leather strap. This strap and taper is very reminiscent of vintage watches, and I think this watch would work perfectly on a woman's wrist too. If I owned this watch, I'd probably swap out the strap for something without a taper, but this strap is very comfortable and has a signed buckle.
---
Concluding Thoughts
If you're considering adding a Stowa Marine to your collection, I suggest you do so without hesitation. The quality of watch being delivered is beyond impressive for the money that you're paying. I really have no complaints, or areas of concern. The timing accuracy could be one of them, but I'm almost certain that it was my fault getting it magnetized.The finishing across the entire watch is just perfect, and I find it difficult to think of areas for improvement. Maybe they could offer this in a few more dial color options, like they did with the special edition back in 2016? I would buy those in a heart beat.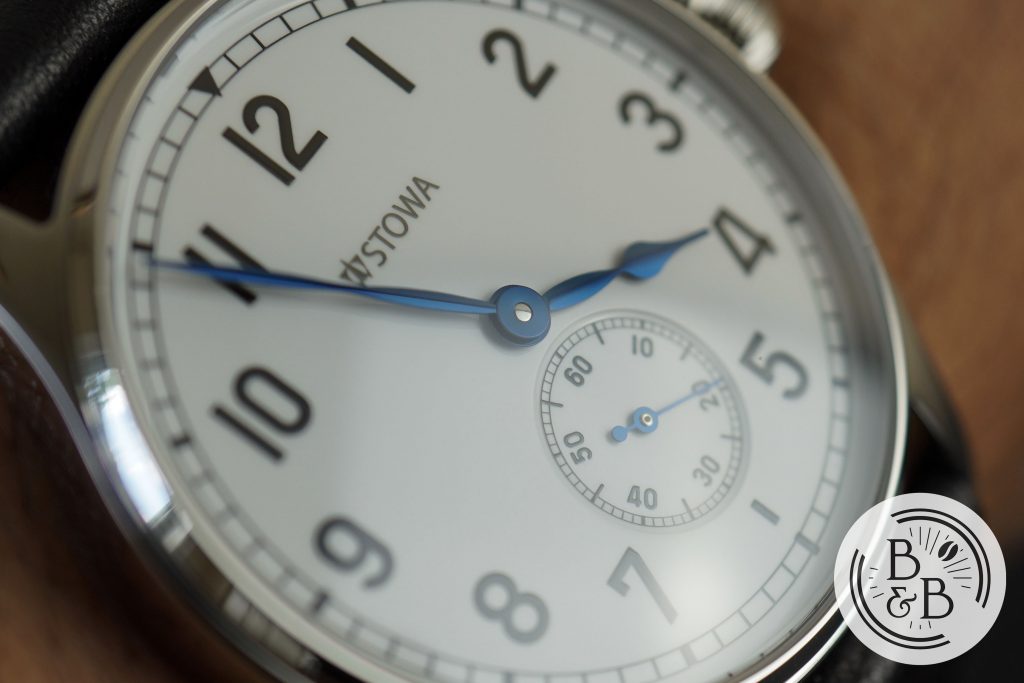 Usually when watch reviewers or influencers speak so positively about a watch, my spidey senses tingle. So I want to re-state my disclaimer – I received no incentives to make this review, or say this positive things about this watch. I received no money, or a free watch. I liked the Stowa branded Swiss army knife, and offered to buy it from them, but they offered to let me keep it as a gift. So in the sake of full transparency – that's the only exchange that took place.
---
Unboxing
I don't usually discuss unboxing experiences and packaging, but the Stowa packaging is the most fun I've had so far. The whole experience is wonderfully presented, and hats off to Stowa for this!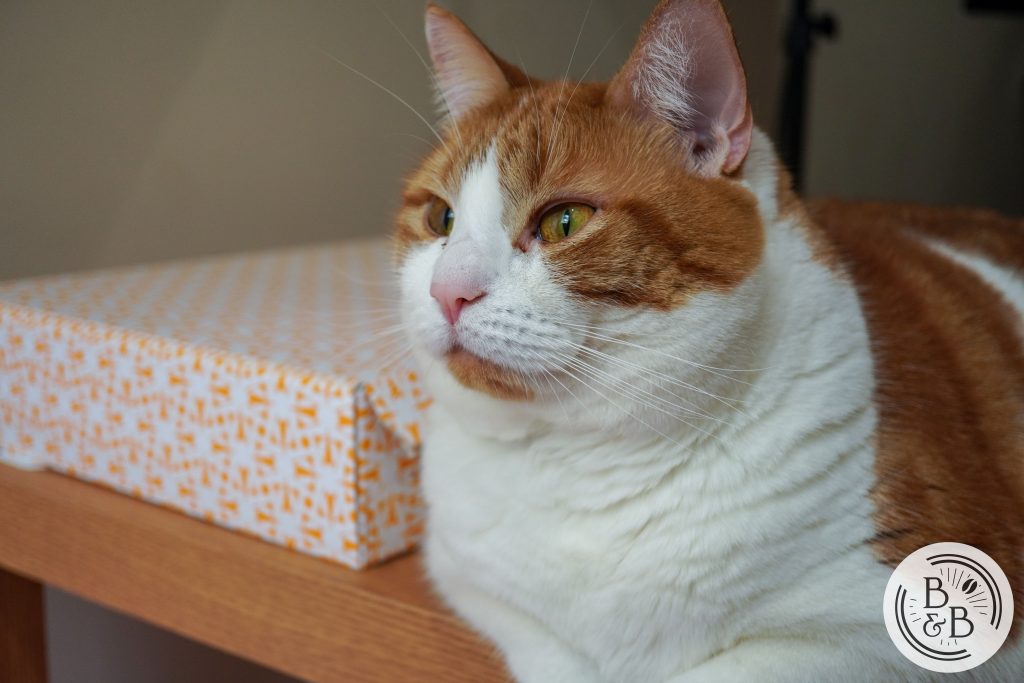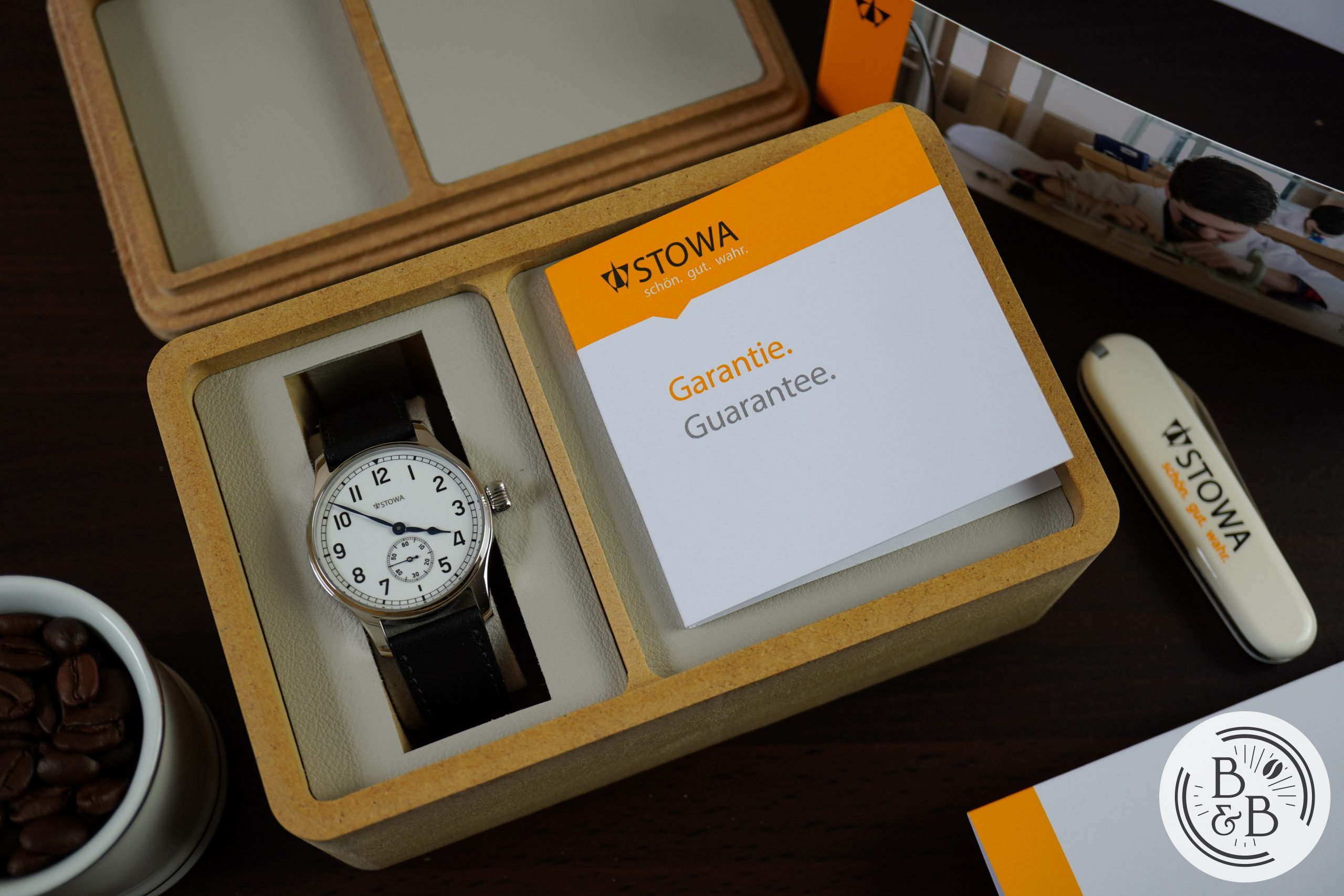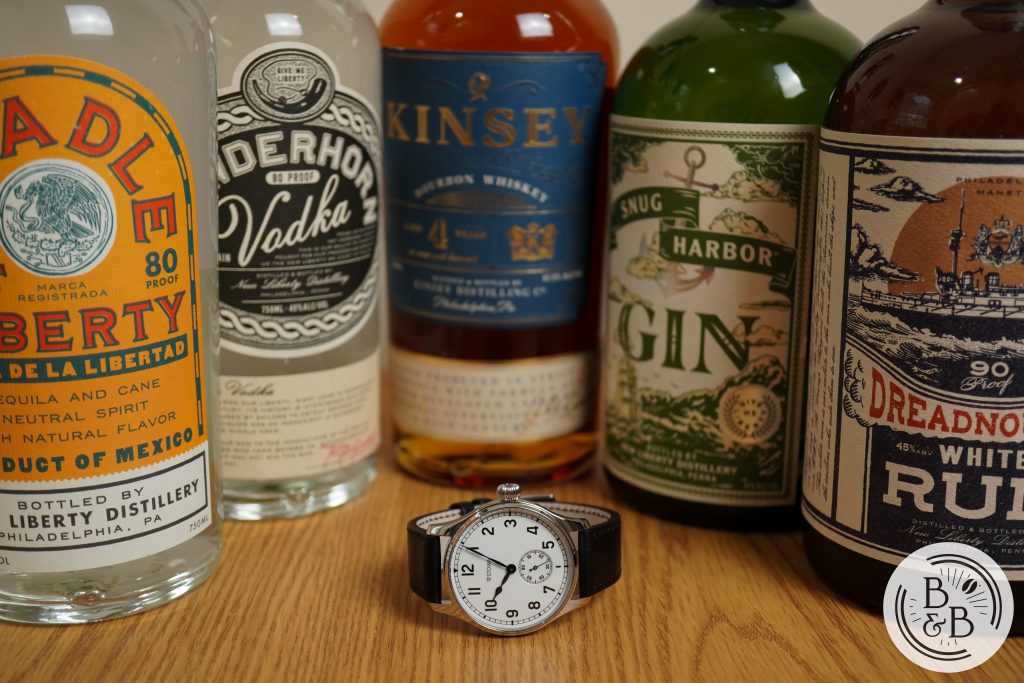 ---
Thanks for reading!