---
Disclaimer: I purchased this watch new from Zelos for around $500 USD and was not externally incentivized in any way to make this review. This review is in no way sponsored by Zelos or any other entity. All opinions here are my own.
---
---
Contents
---
Intro
Zelos isn't a brand I need to introduce, so I'm going to dive right in. This is the Forged Carbon Timekeepers Limited Edition dial option for the Blacktip release. 150 of these watches were made available to the members of the Zelos Facebook Group (Zelos Timekeepers), and they were released along with the rest of the Blacktip variants.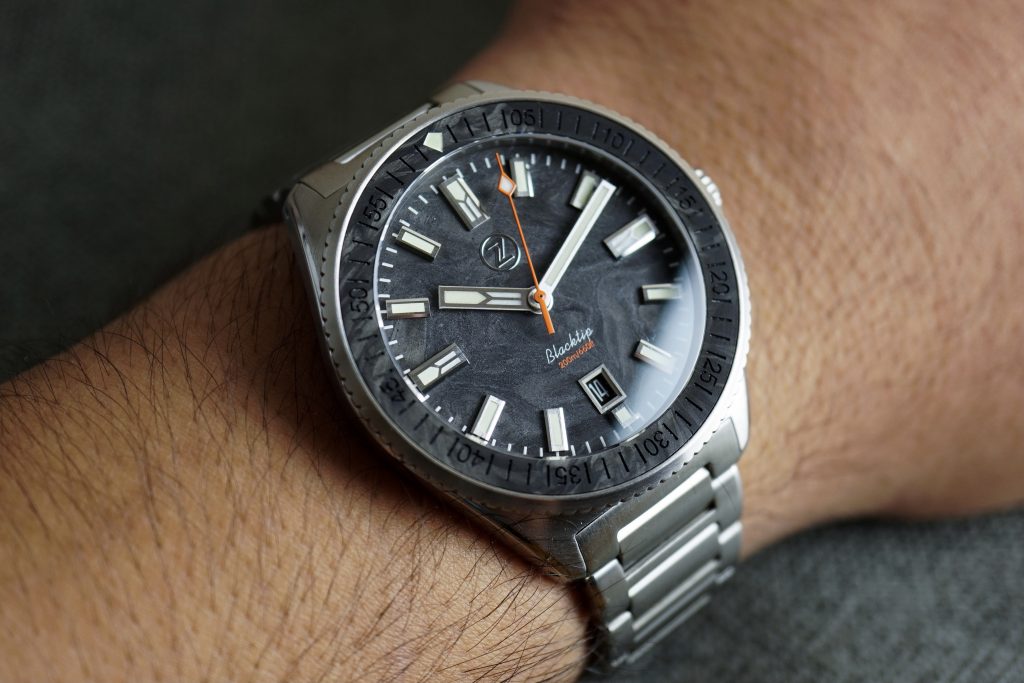 I love what brands like Formex and Zenith have done with carbon, and I've been wanting to check out these watches for a while, so I jumped at the chance to spend some time with a carbon dial. I think the material looks great, and feels very modern to me. This Blacktip variant sold at roughly $500, so not a lot more expensive than the other dial offerings ($450).
Let's check it out!
---
Case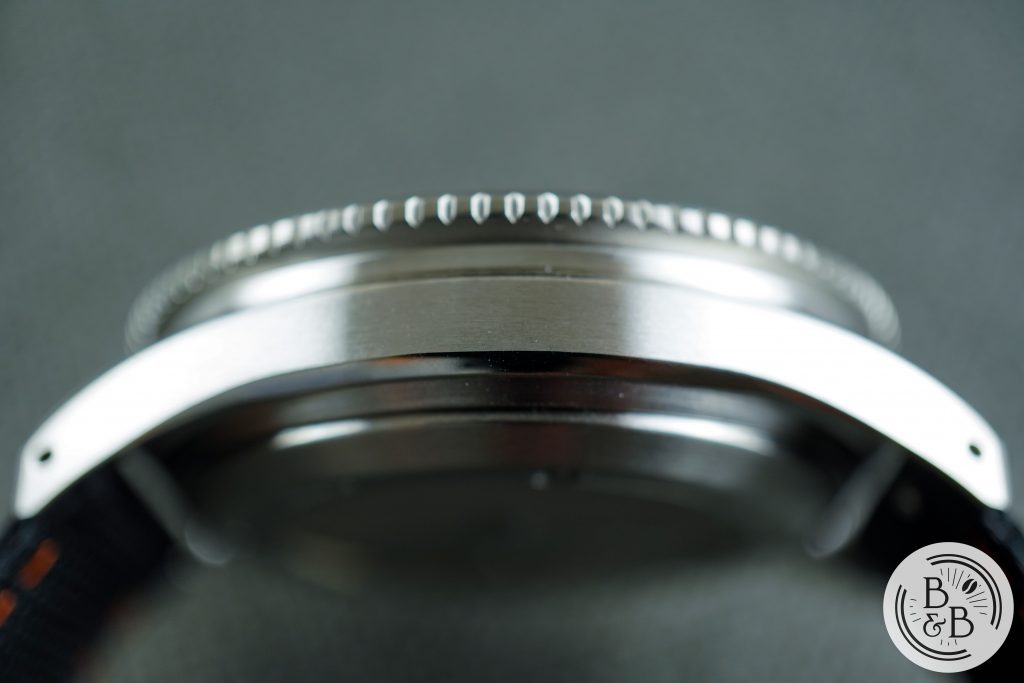 I measured the case to be 41mm in diameter, 47mm from lug-to-lug and 12.25mm in height. The case is made entirely of stainless steel, and is mostly brushed, with a single polished bevel running down the length of the case.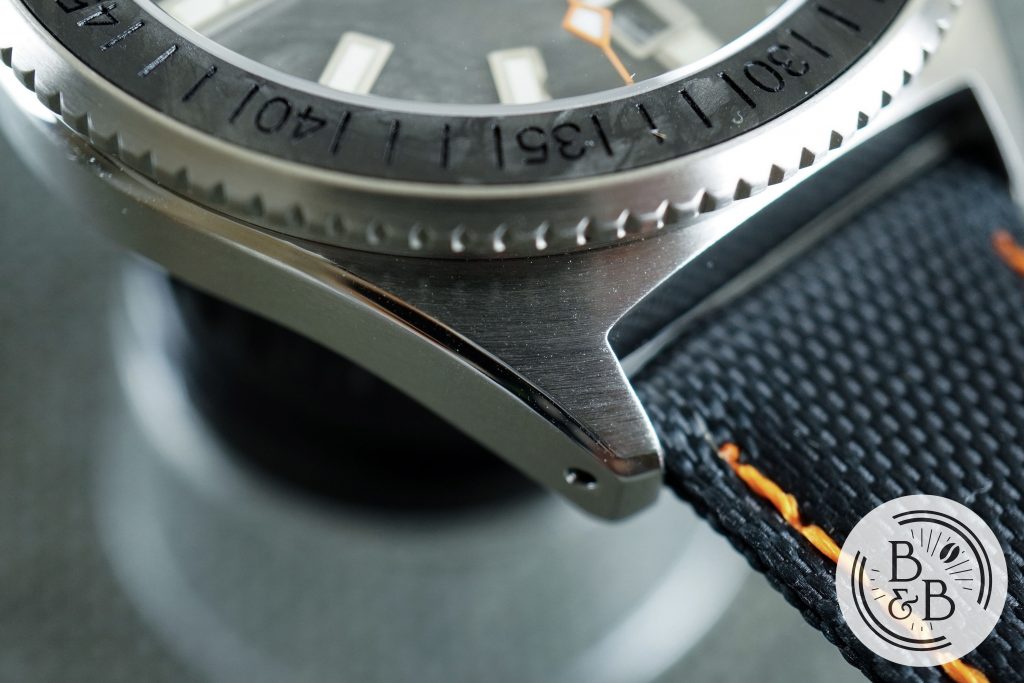 The slim mid-case extends out into a pair of short lugs that curve down towards the wrist, with a lug width of 20mm. The lugs are drilled through, so strap changes are a breeze.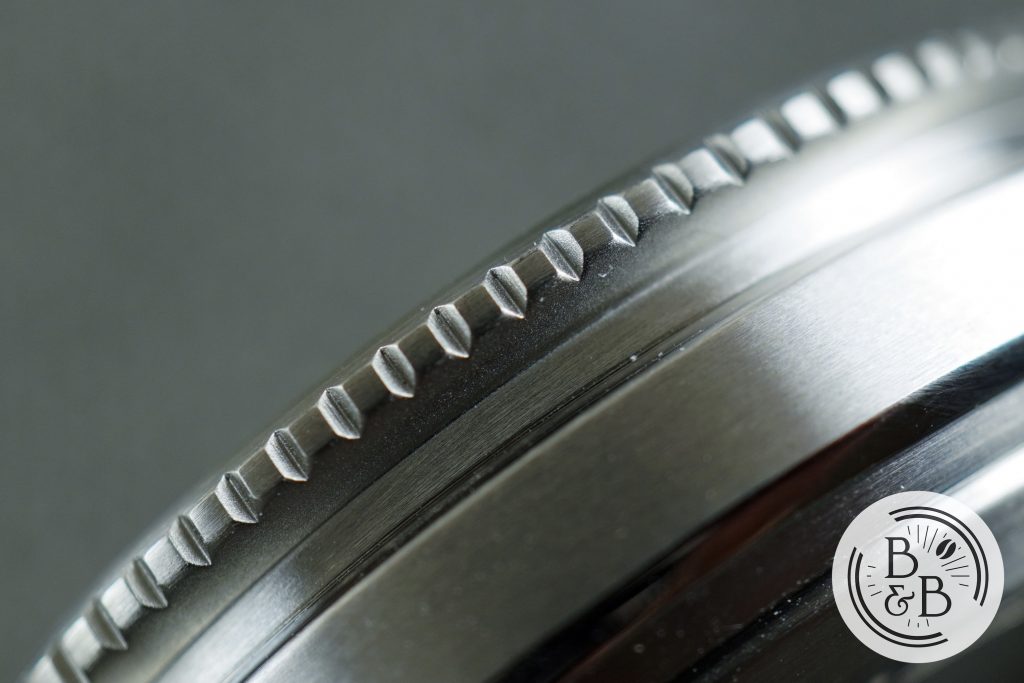 The bezel protrudes out of the 40mm case silhouette with a diameter of 41mm, and has a good grip that is easy to operate. The bezel action is great, with snappy loud clicks and very little back-play.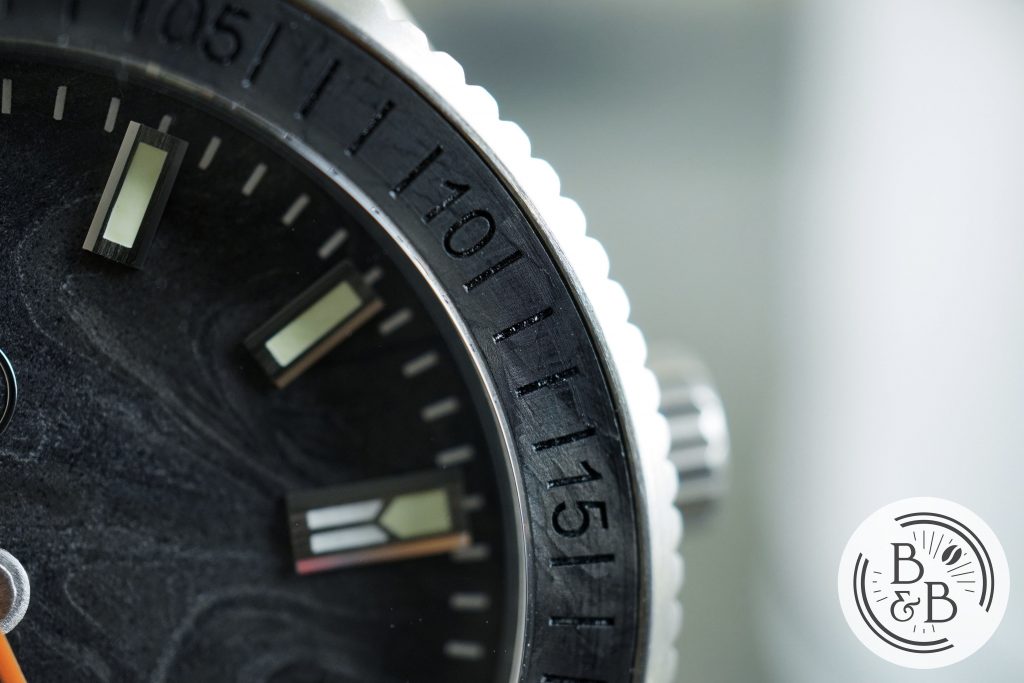 The insert is made of forged carbon, with a lumed diamond shaped element at the 12 o'clock. All the other markings appear to be just empty cuts into the carbon. I really wish these markings were treated with something or finished slightly better since they look a bit unfinished up-close. Maybe even filling them with black paint would've done the trick.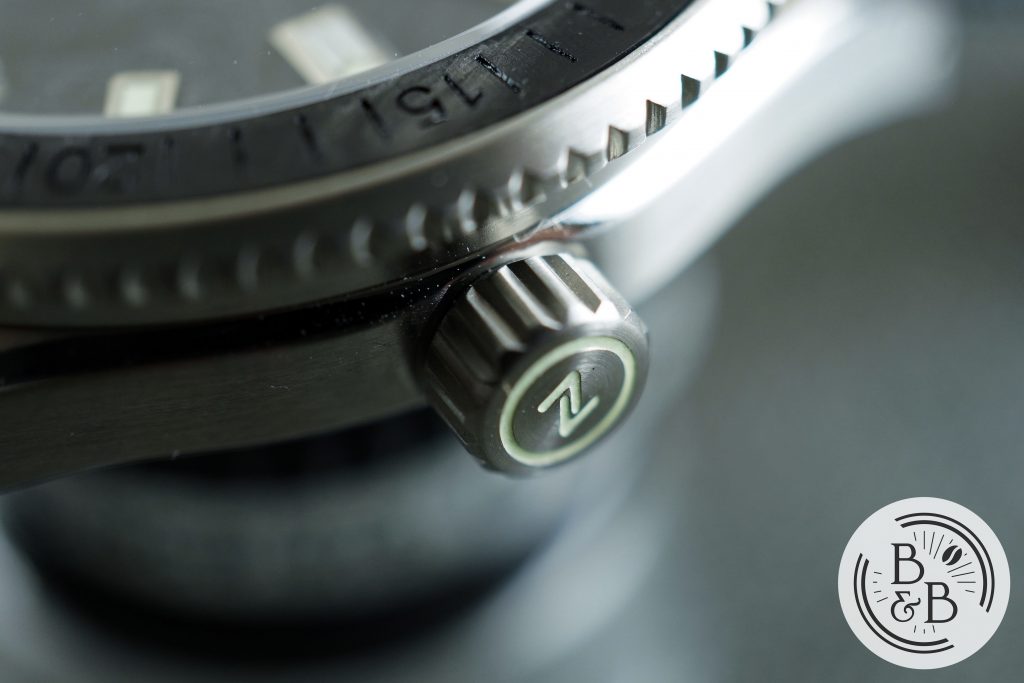 There is a lumed 5.25mm screw-down crown at the 3 o'clock position that is a bit smaller than I would've liked, but is fairly easy to grip and operate. The crown operating experience is good with no stem or crown wobble.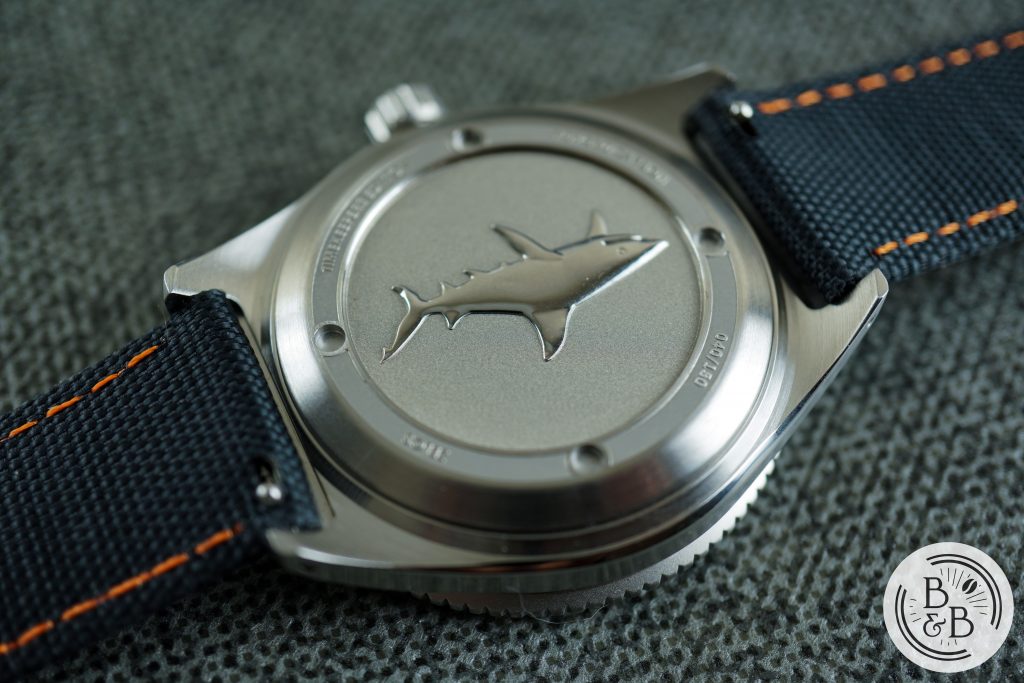 Flipping it over, you have a solid screw-down case-back with an embossed Blacktip on it. This watch is rated for up-to 200m of water resistance.
---
Dial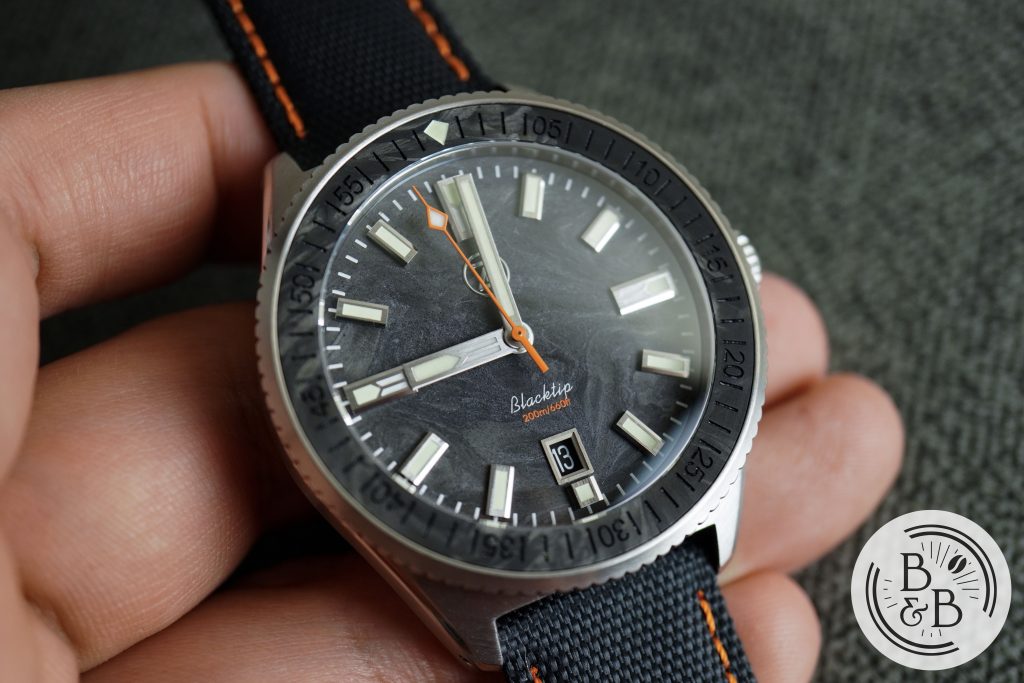 The dial is the star of the show here, and is made of forged carbon like the bezel insert. I love the forged carbon aesthetic and it seems to be gaining popularity of late. The base material appears to be just a layer of carbon without any polishing or treatment, and this raw and earthy appearance works well here.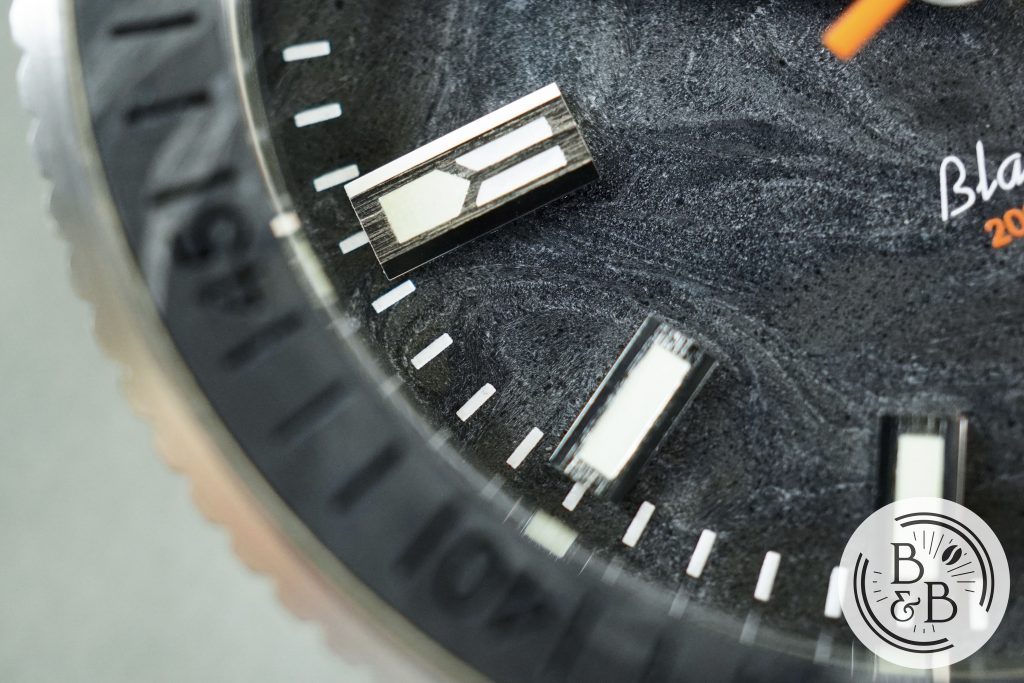 There is a printed outer minute track, which is easy to read and is entirely lumed. Good printing quality here, without any glaring printing anomalies.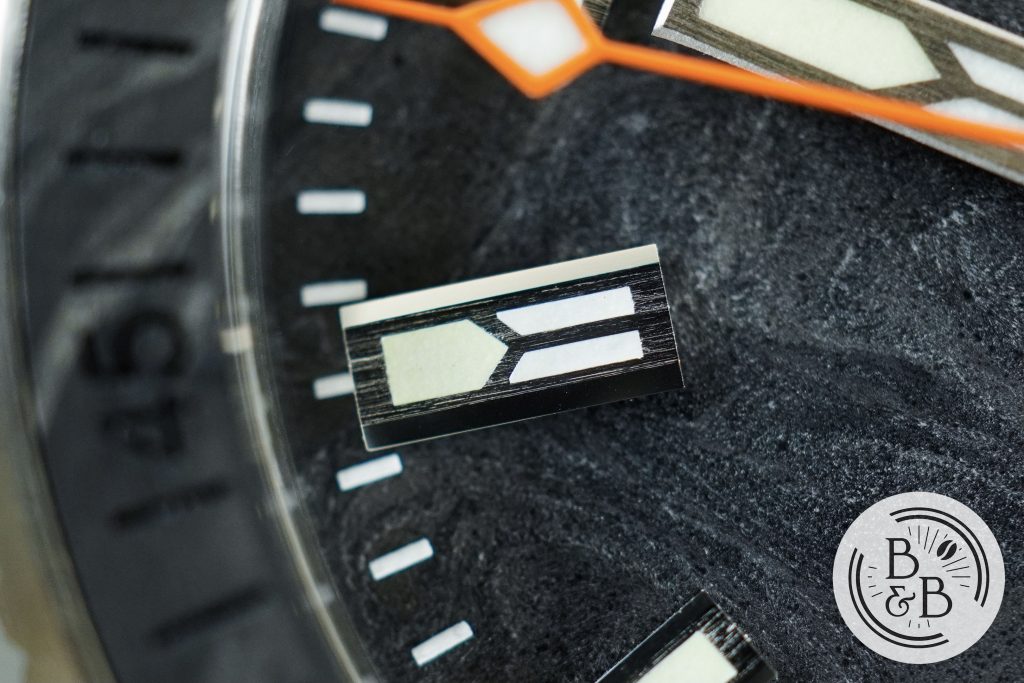 You then have well proportioned applied indices that have brushed top surfaces and polished sloping sides. The finishing is good, and these indices are very generously lumed. Three of the primary indices have multiple sections with two different colors of lume. A very interesting design choice, and a design style that Zelos followers are familiar with.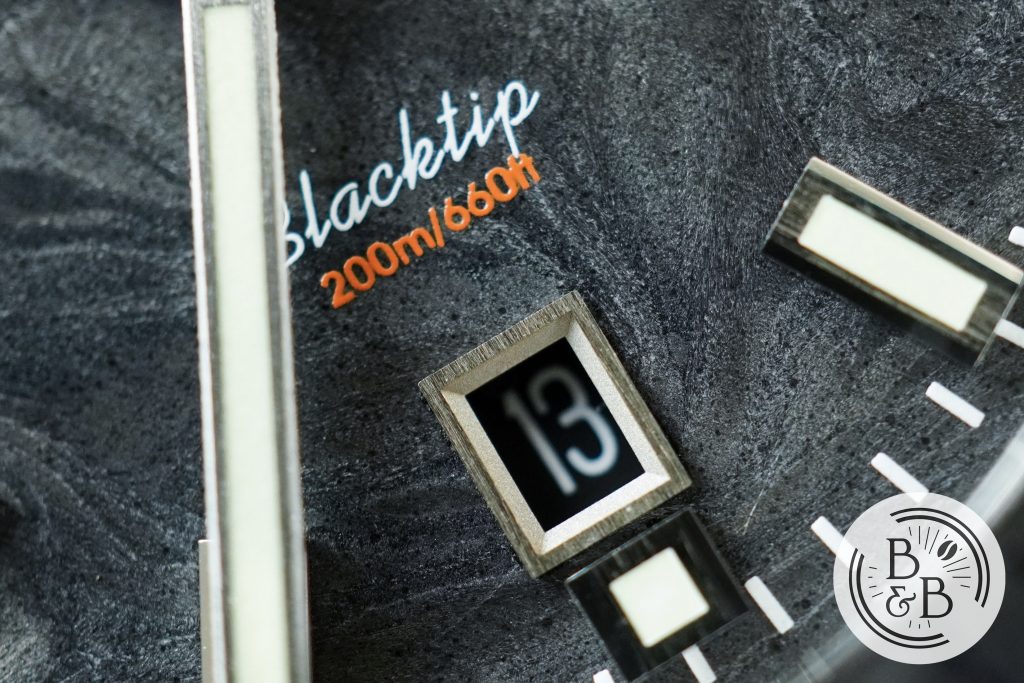 There is a framed date window at the 6 o'clock position which perfectly matches the indices in finishing and texture. The date wheel has a black background and white text, which works well against the carbon dial.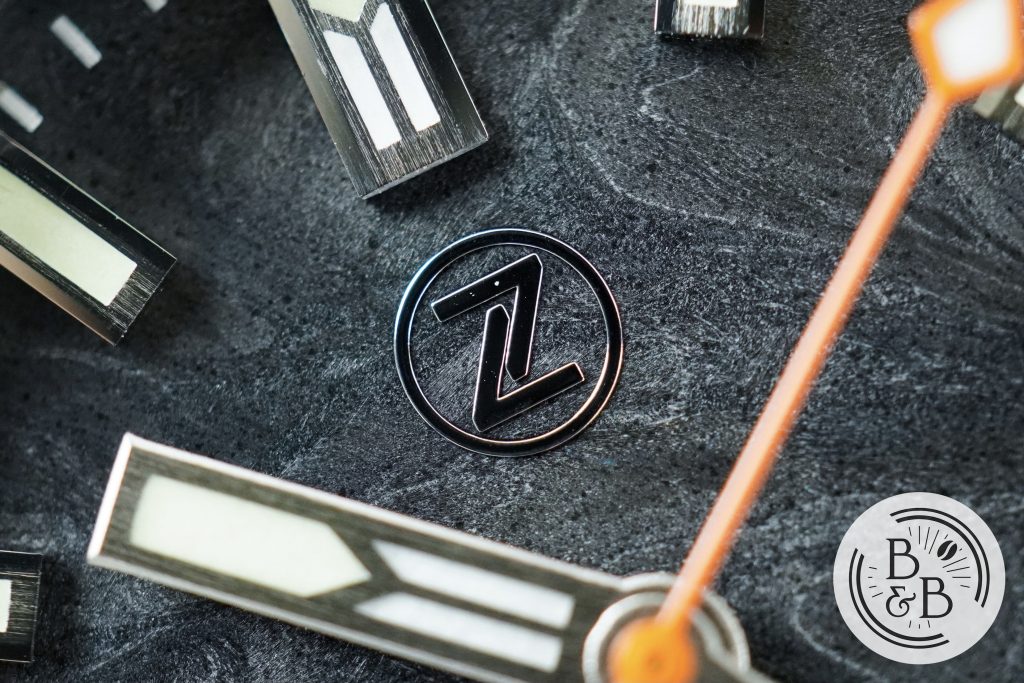 The brand's logo is applied below the 12 o'clock index, and the quality control here isn't great. I noticed some particles on the logo, and I think this could've been avoided. But this watch does cost $500 and delivers on many other fronts, so one can argue that this is acceptable.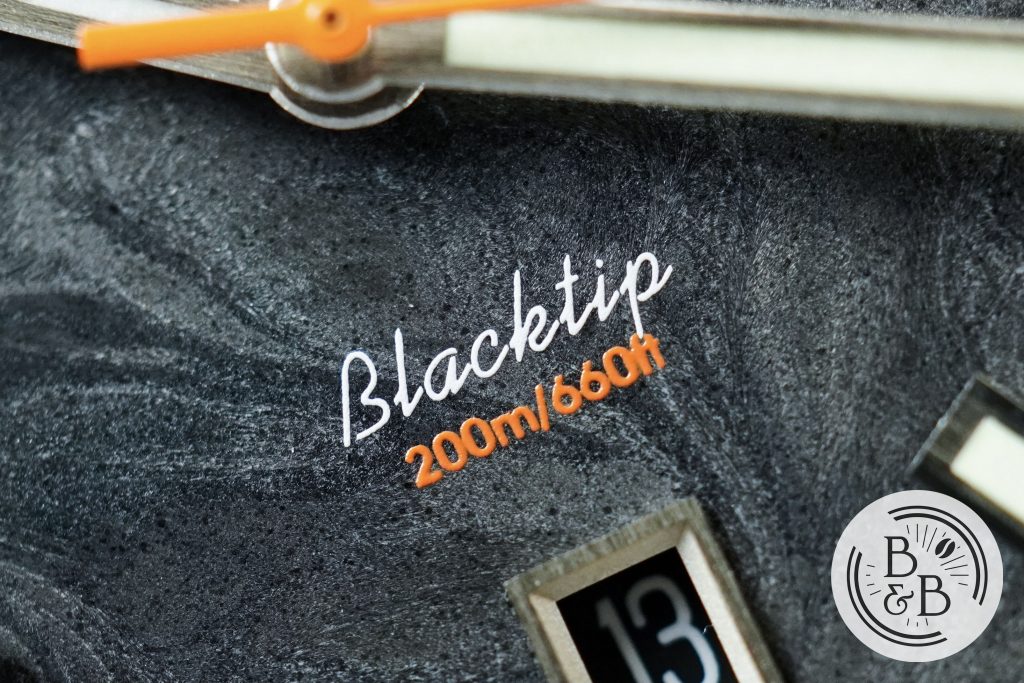 The 'Blacktip' text is printed above the date window along with the water rating in orange. I think this looks great and the overall black, gray and orange color combination definitely works.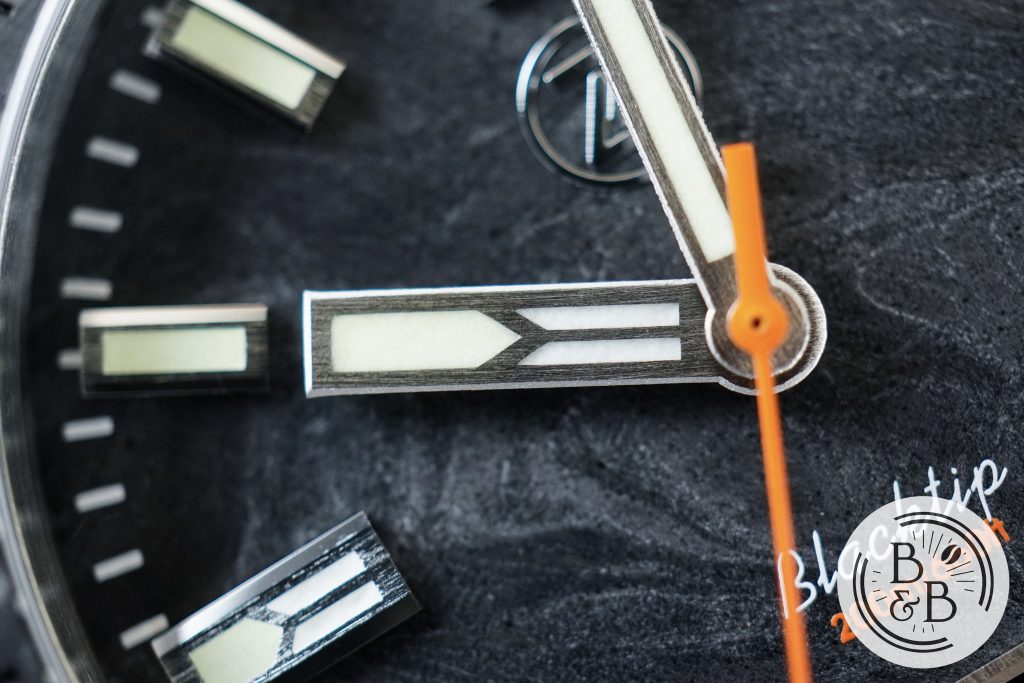 The hour and minuate hands continue the same design style and finishing of the indices, and are well proportioned. The hour hand has the same pattern as on the primary indices, and when the hour hand is around these indices, I find it to be a bit disorienting. I would've preferred if this pattern was reversed or changed slightly on the hour hand. But this is a non-issue, to be fair. The finishing on the hands is good, and they're generously filled with lume.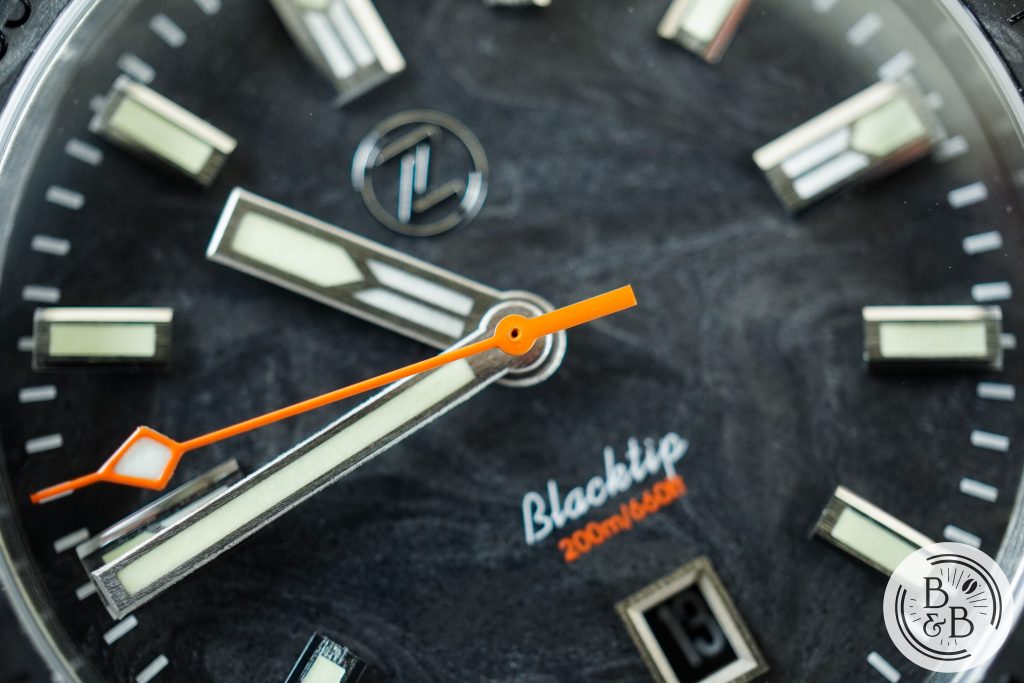 The seconds hand is painted orange to match the orange accent on the dial. It has a lumed element, and almost reaches the outer seconds track.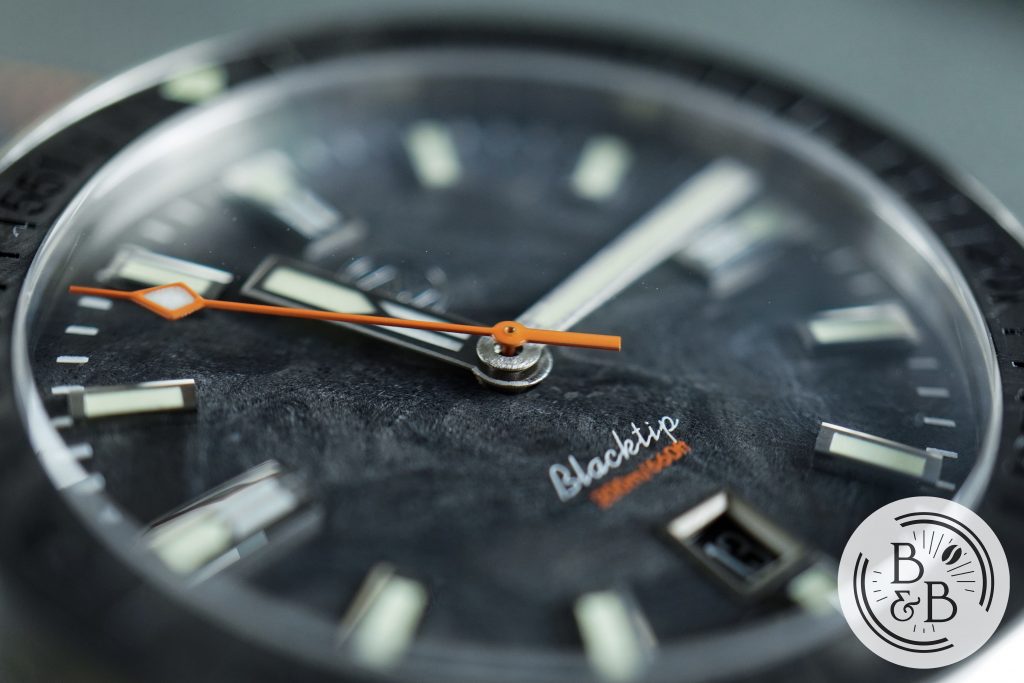 Overall, I like the dial. It is definitely unique, and maintains the 'slightly over the top' Zelos aesthetic that everybody loves, while also being a little more subtle than some of their other dial options.
---
Lume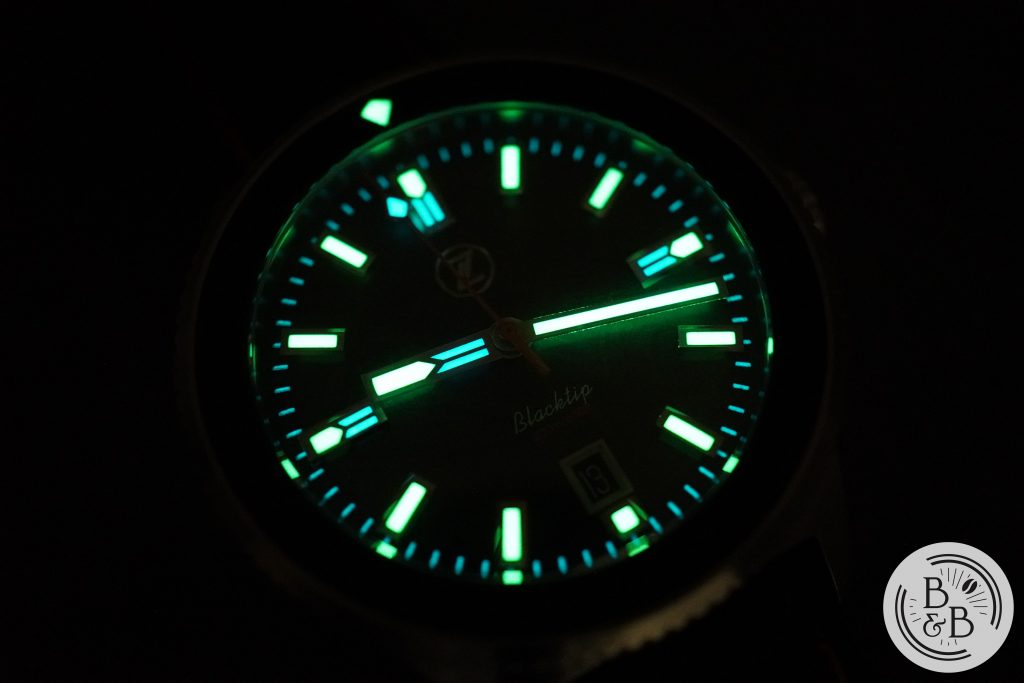 When you talk about lume, this relatively recent wave of Chinese manufactured micro-brands drastically outperform their Swiss "luxury" watch competitors. And it is safe to say that Zelos wears the crown here. Both the design and performance of the lume are exceptional, and I don't think anyone can complain about this; not even the Seiko Lumi Brite fanatics.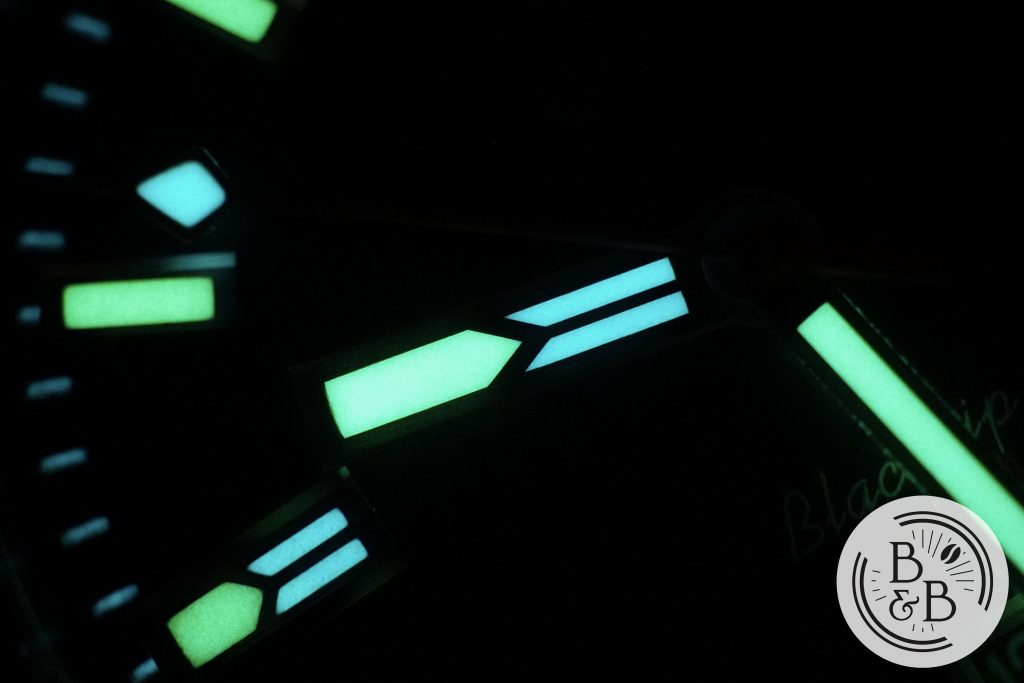 In true Zelos fashion, the extravagant design combines two types of lume material – BGW9 for the blue elements and C3 for the green ones. By nature of the materials, the green glows slightly brighter than the blue, but they're both more than sufficient.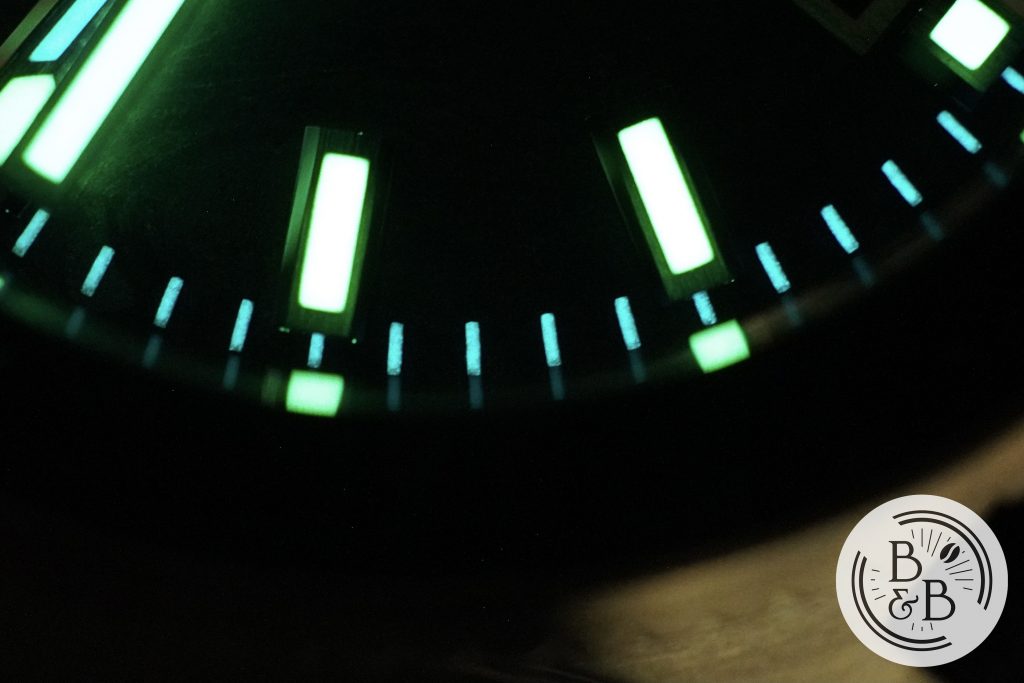 The fact that the minute track is also lumed earns this watch a bunch of brownie points from me, and I love the blue elements on the hands and indices. Great stuff here!
The hands and indices are very, very generously lumed so they glow bright and hold their charge well. I also appreciate the fact that the seconds hand is lumed too. At this rate, I wouldn't be surprised if Zelos begins to lume their logos, text and date windows too. Those are the only aspects of this watch that haven't got the lume treatment.
---
Bracelet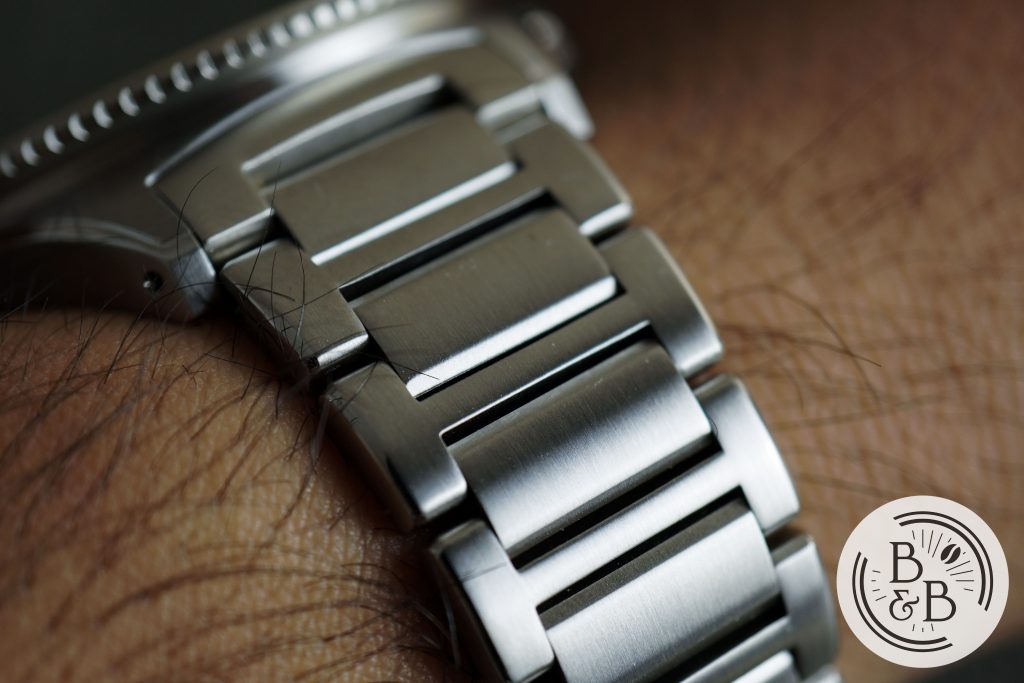 This is my first experience with a Zelos bracelet, since the last watch I reviewed was the Bronze Mako V3 with a rubber strap. For the $500 price tag, I think this bracelet is beyond adequate. The links are comfortable and articulate well. They are fastened by screw pins, which are actually machined quite well and better than most bracelets in this price range.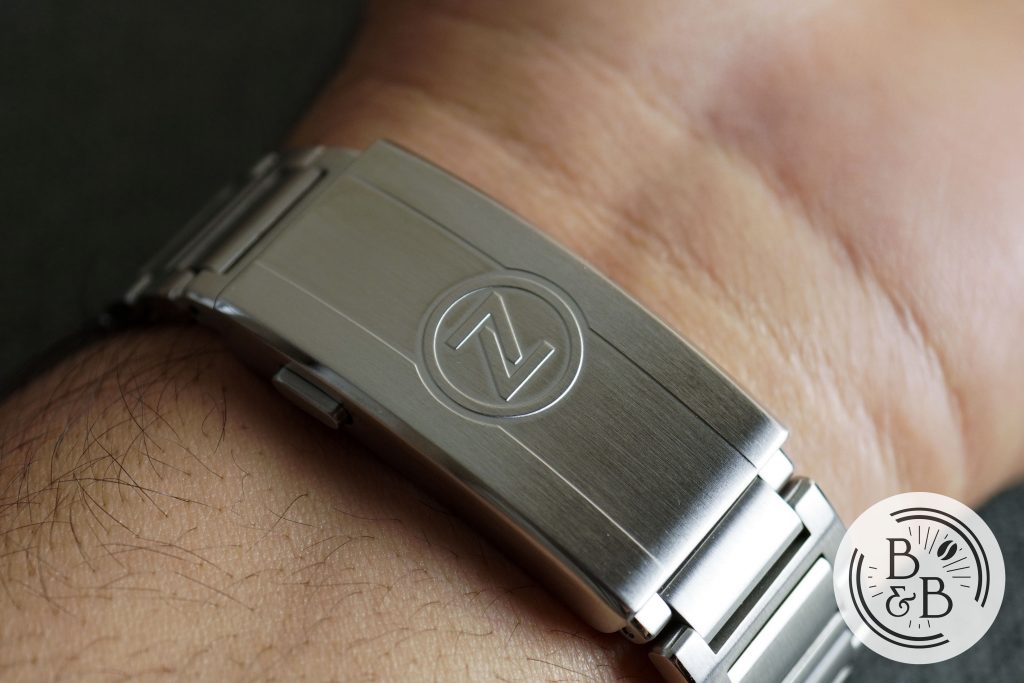 The clasp is bursting with functionality, and is designed well too. The build quality and operating experience is not as smooth as the similarly designed bracelet on the Christopher Ward Dartmouth, but that watch is twice as expensive, and the end result functionality is pretty similar.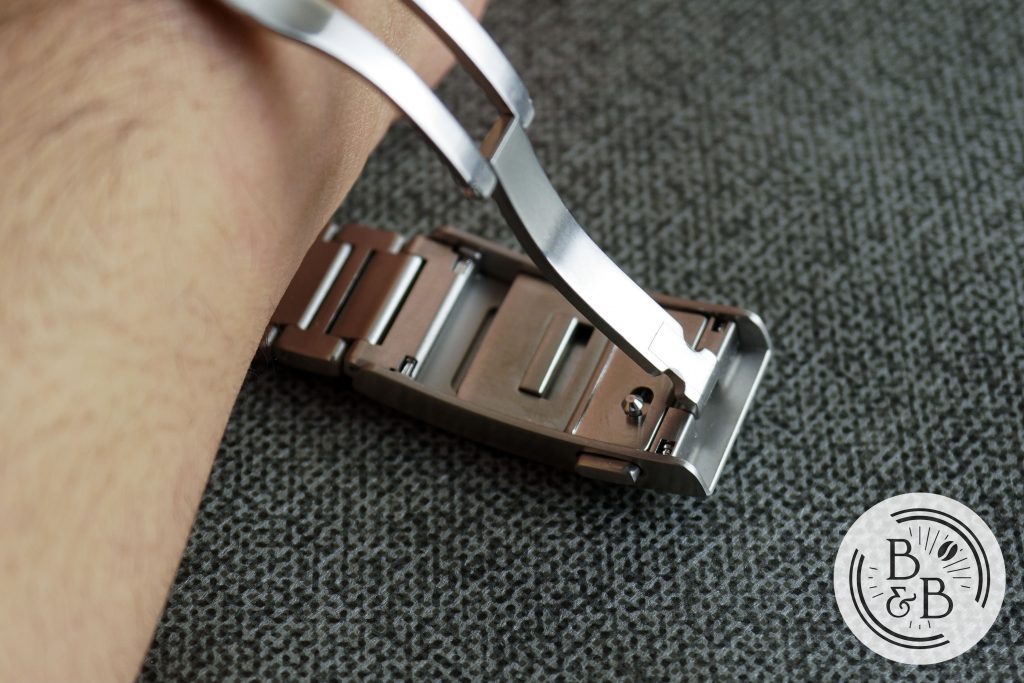 The on-to-go quick adjustment is a huge win, and while many luxury brands don't offer this one watches 5-6x the price, Zelos are able to deliver one that is pretty well made.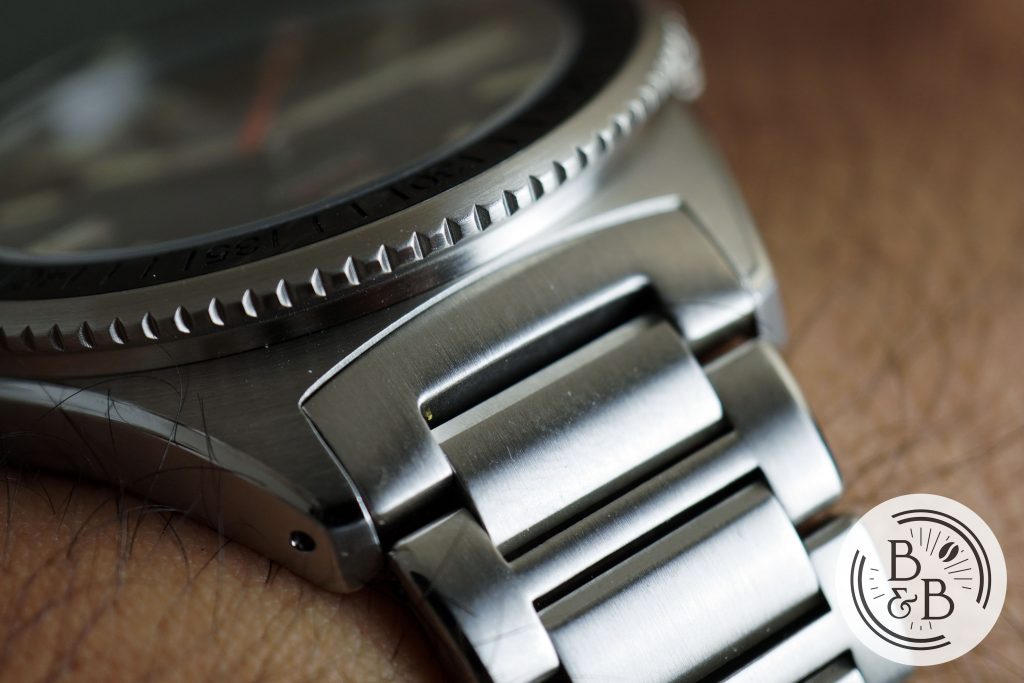 The end link and case fitment is not perfect, with some visible gaps. There isn't any wiggle, so I'm happy to let this slide given the functional clasp.
---
Movement
This watch uses a Miyota 9015, which is a good movement in this price category and one that I prefer over a Seiko NH35. My usual complaints with this movement are the loud rotor noise, and the gyroscopic wobble on the wrist. But given the beefy case build, both of these are significantly less observable compared to other watches I've reviewed.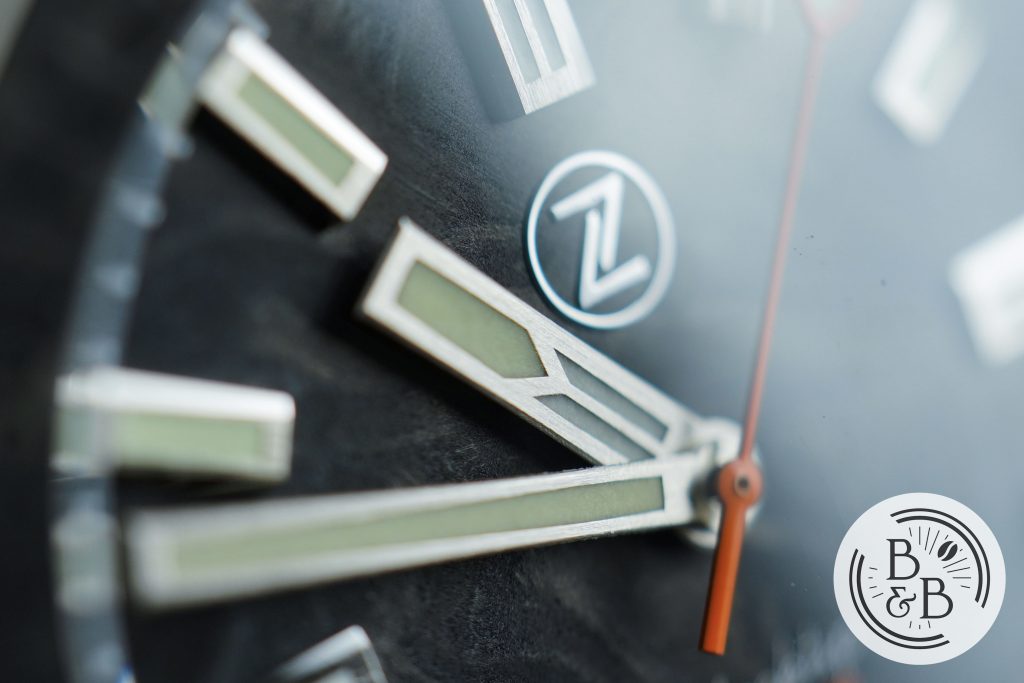 On my time-grapher, I observed +8 spd in the dial up position and +8 spd in the crown up position, both acceptable for this movement.
---
On The Wrist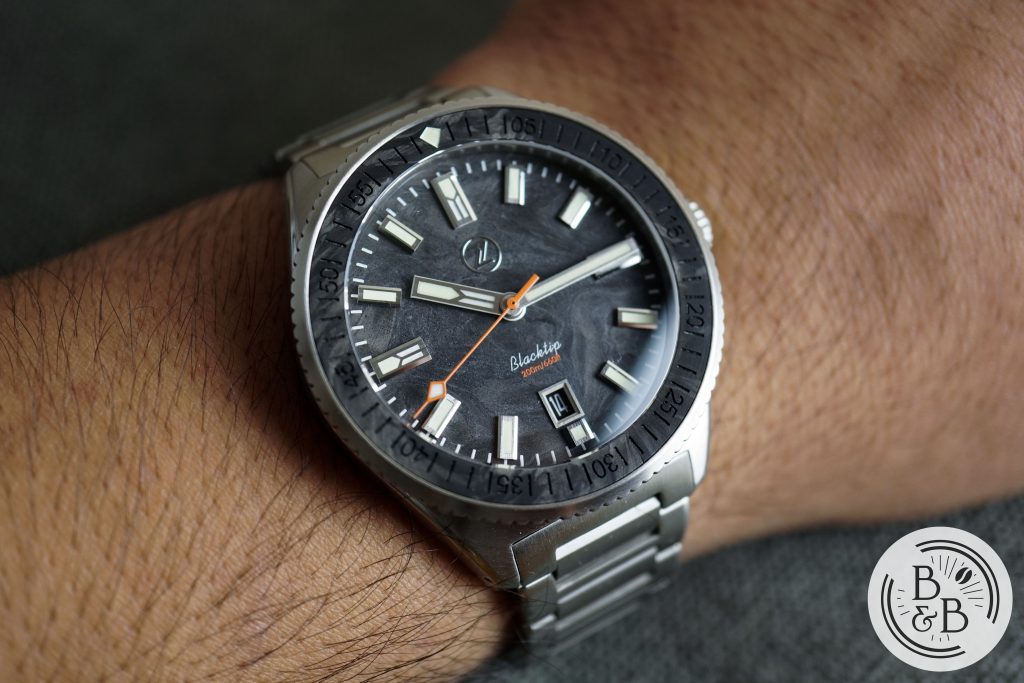 To be honest, when I read that this was 11.5mm without the crystal and saw photographs of the side profile, I expected this watch to wear quite tall and be slightly unbalanced on the wrist. But I was very wrong – the 12.25mm height and flat case-back sit very well on my 6.25″ wrist.
The 41mm diameter wears closer to a 39mm watch, and the lug-to-lug width of 47mm ties it all in quite nicely. It's an easy watch to wear, and delivers a comfortable wrist experience both on bracelet and third party straps.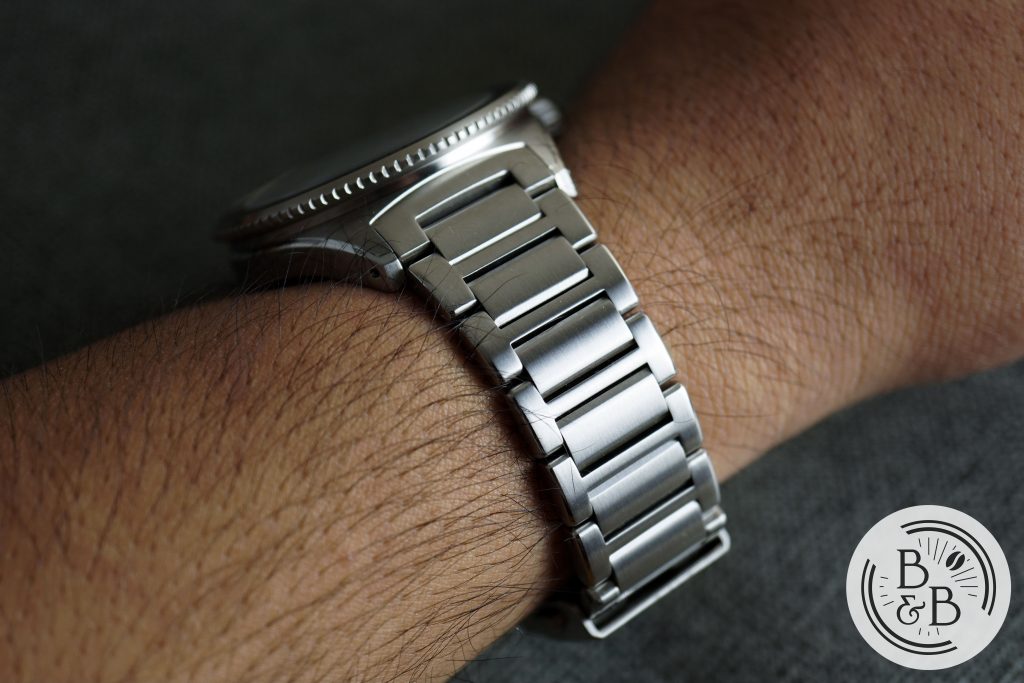 No complaints from me here, and I think this watch will wear well on a wide range of wrist sizes.
---
Concluding Thoughts
Overall, I like this watch and I think it may be in my list of best looking Zelos watches. It is hard to argue with their prices, and when you buy one, you can be sure to get a watch that earns every dollar of your money. And if there's something wrong, I've heard great things about Zelos customer service, so you're in good hands.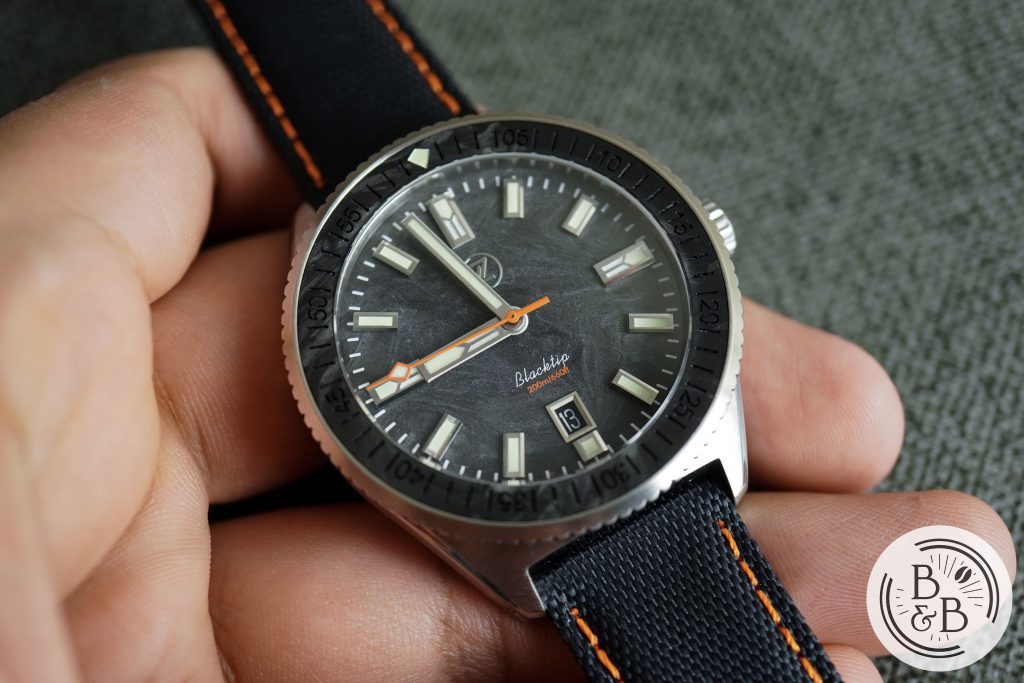 At the time of this review, this special edition Forged Carbon option has sold out, along with the red and teal dials. Not to worry, the Desert Sand is still available, which is probably my second favorite design from this release. This review has been primarily positive, with very little criticism from me. But I genuinely find it hard to argue with the value being delivered here, and this watch does a good job on every front, and a great job on the lume.
---
Strap Change
---
Thanks for reading!