---
Disclaimer: I purchased this watch pre-owned and was not externally incentivized in any way to make this review. This review is not sponsored by Ming, or any other entity. All opinions here are my own. Since this watch was purchased pre-owned, and worn/used for a few years, please make note that the experience might differ slightly from that of a brand new watch.
---
---
Contents
---
The Ming Phenomenon
What does it take for a watch design to persist? If you were to dissect watch designs from a little over 100 years ago, and follow those that, without much change, have remained relevant to this day… is there a common recipe to these successful designs?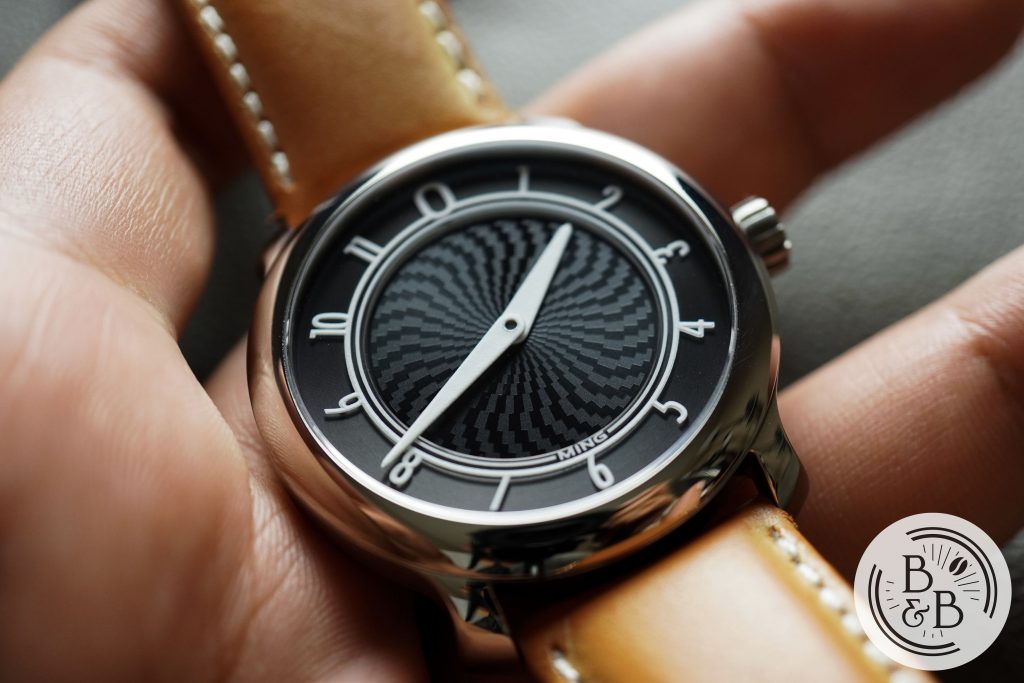 Most brands today play this game a bit more cautiously, and look to the past for inspiration, and play within the design limits set by successful brands. Ming decided not to, and appears to have looked to the future for inspiration, and released the minimal and futuristic 17.01 in mid 2017. Over the last three years, the industry has gotten to know this brand, and their meticulous design evolution. And we seem to love it, because Ming has seen an exponential rise in popularity, among the newcomers to the industry, expert collectors and even among some very high profile celebrities.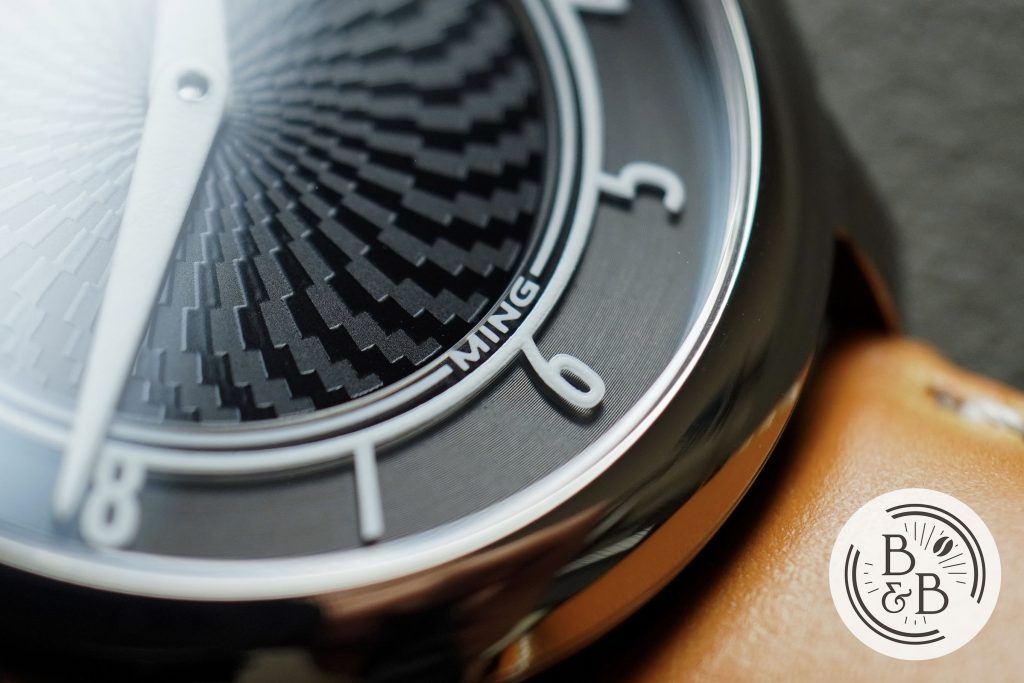 Ming's design language has evolved over the last three years, making both mechanical and aesthetic improvements to their predecessor timepieces. I was fortunate enough to purchase one of these debut pieces recently – the 17.01 Anthracite Gray, and while this review may serve no practical purpose since they aren't available anymore, let's take a look at some of the elements that have changed since then, and those that remained the same, in an attempt to understand this brand a little better.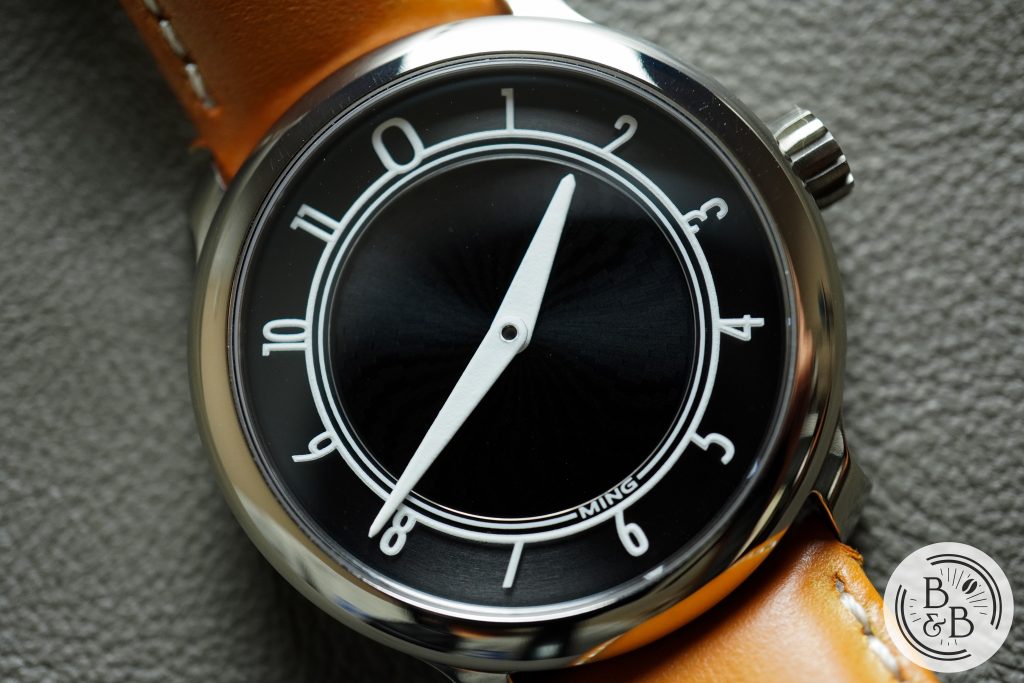 And for those interested in purchasing one of these on the pre-owned market, maybe this will serve as a guide to better understand what you'll be getting. These watches currently sell for anywhere between $1250 to $2500 ($2500, $2500, $1450, $1350 – none of these have been verified, but should give a ballpark estimate at the very least). And these originally retailed for roughly $950.
Let's check it out!
Case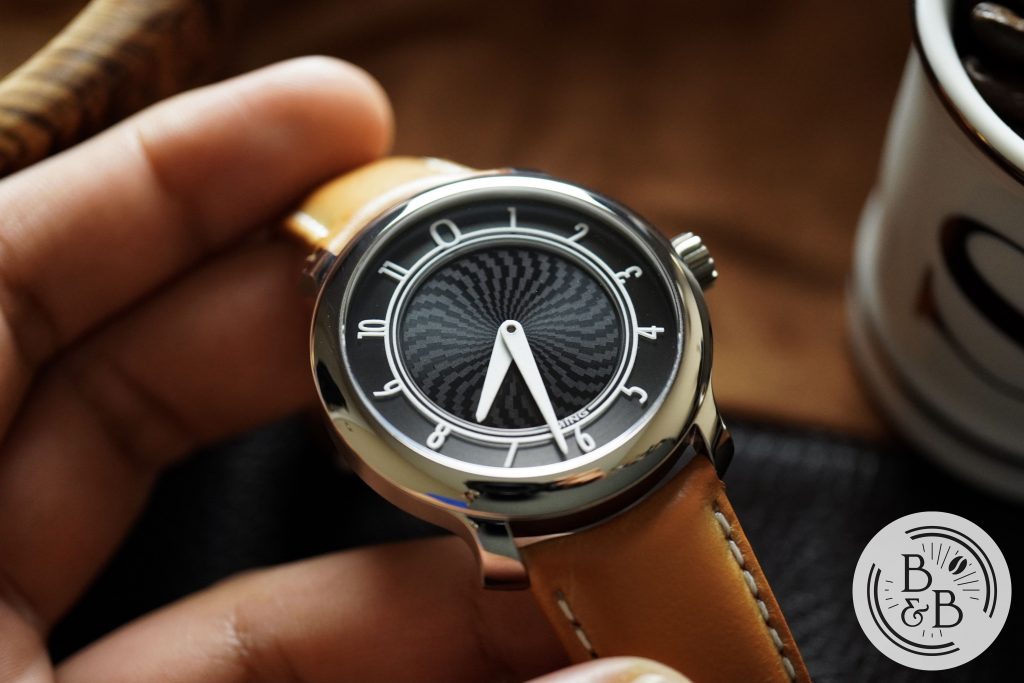 The case measures 38mm in diameter, an interesting 42mm from lug-to-lug and roughly 9.5mm tall. The case is made entirely of Grade 5 Titanium. I love Titanium as a watch case material because of how lightweight it is, and I also prefer the grayish color over 316L stainless steel. Grade 5 is a good option since it isn't as prone to scratches as Grade 1 & 2. Grade 5 Titanium is a softer material than 316L stainless steel though, so I would've liked to see some kind of surface 'hardening' – like the DLC and ceramic based coatings that a few brands are using these days.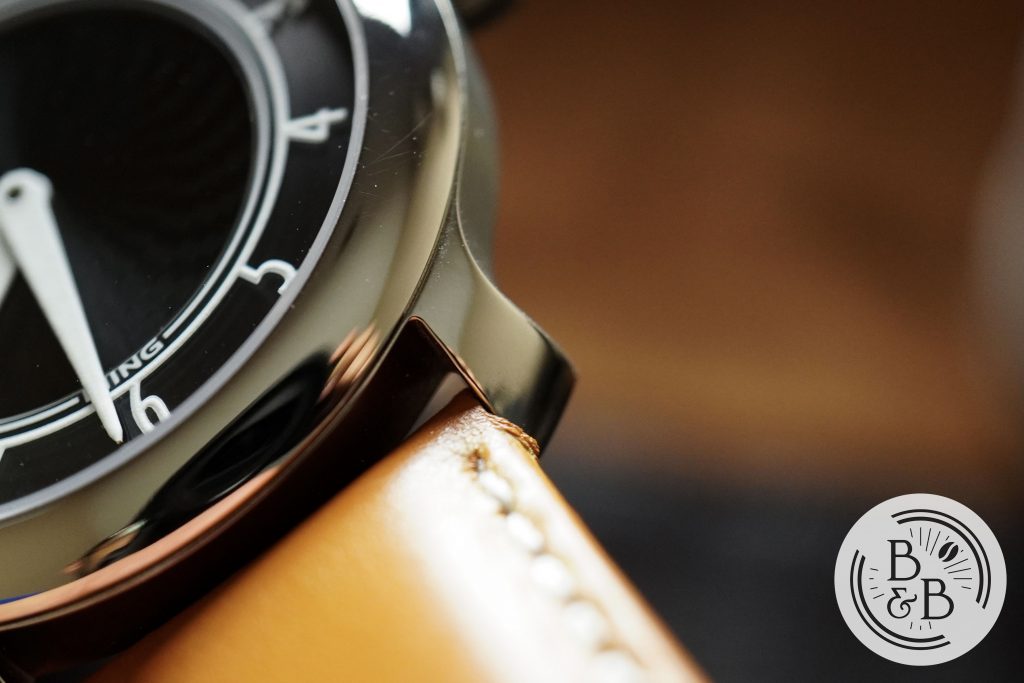 These lugs have now become synonymous with Ming design, and are actually very well executed. They flare outward, but also curve down towards the wrist. The lug holes are located below the mid-case section, and the watch sits well balanced on the wrist even with it's curved case-back.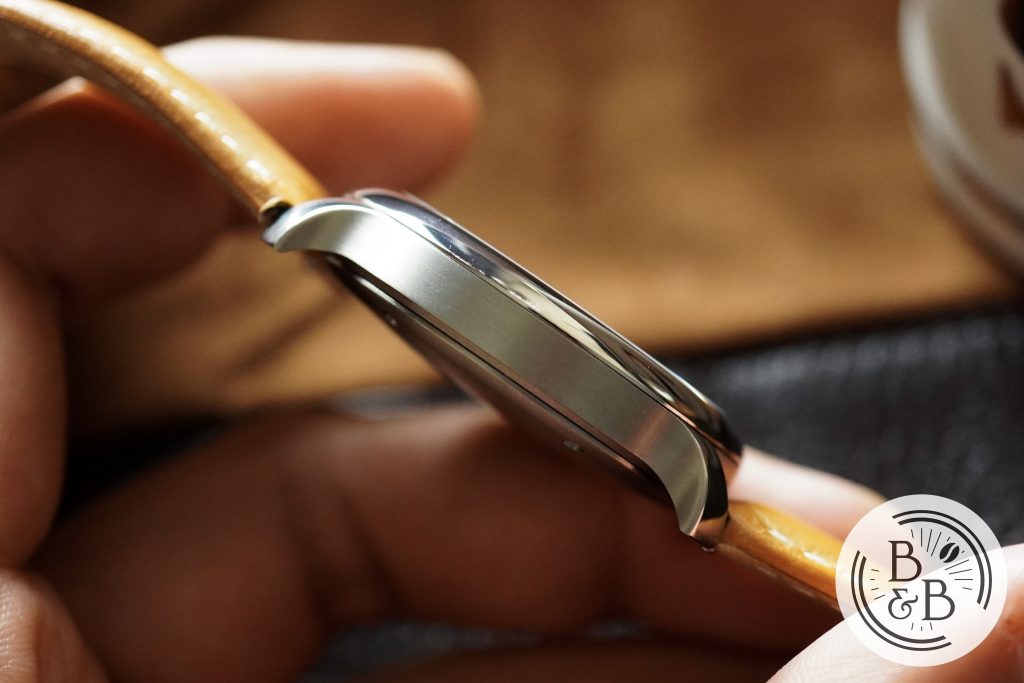 The case has horizontally brushed mid-case sides, and a polished bezel and top lug surfaces. The quality of the case is excellent, and even though this watch is pre-owned, I can still appreciate the even brushing and mirror-like polishing.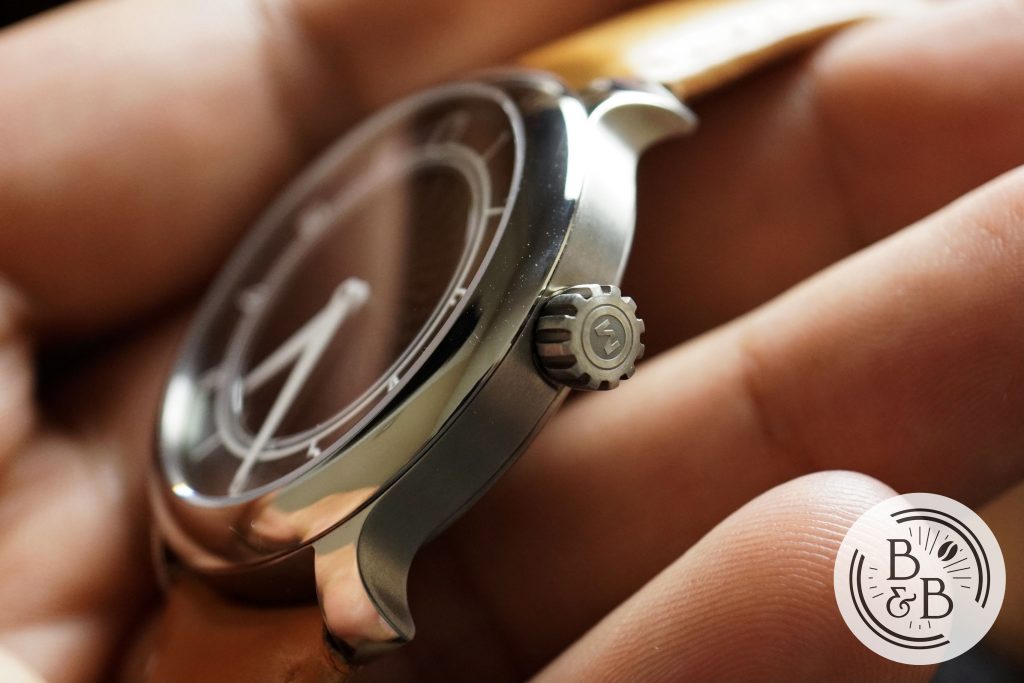 A good watch design is one that is pleasing to look at, but also to physically interact with. And for me, this mostly comes down to the crown operating experience, specially on a manually wound watch. Here, there is a very well machined titanium crown at the 3 o'clock position that has deep ridges, and is made to resemble a mechanical gear. The grip is fantastic, and there is no crown or stem wobble. There is a triple crown gasket system that give you a nice tactile snap when you pull the crown out or push it back it, reassuring you by means of sound and touch. Brilliantly executed!
Flipping it over, you have a solid radially brushed case-back that is attached to the rest of the case by means of six screws. This watch is rated for up-to 100m of water resistance, which is more than I would've expected.
---
Dial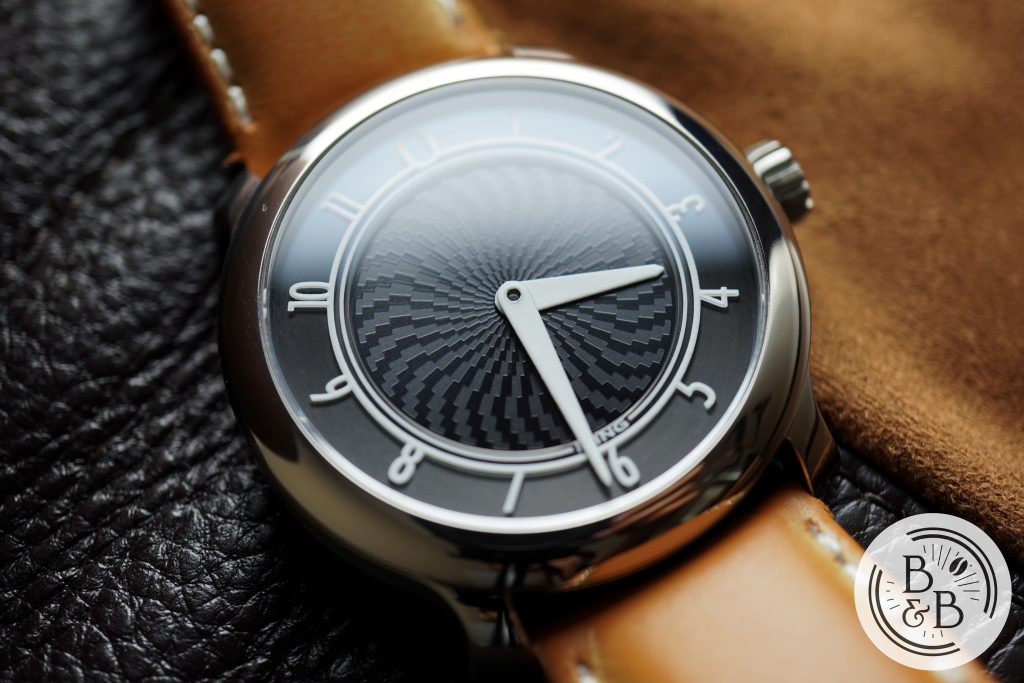 Ming's founder, Ming Thein, is a professional photographer, and has years of experience behind the lens. I believe this included watch photography as well. It should therefore come as no surprise that his watches are designed to photograph well. This dial manages to combine so many different and unique appearances; constantly changing based on lighting and perspective. This isn't limited to photographs, and can be easily observed and appreciated in person too. But having looked at dozens of watches from behind the lens, I will say that some watches just photograph better than others. And this is one of the good ones.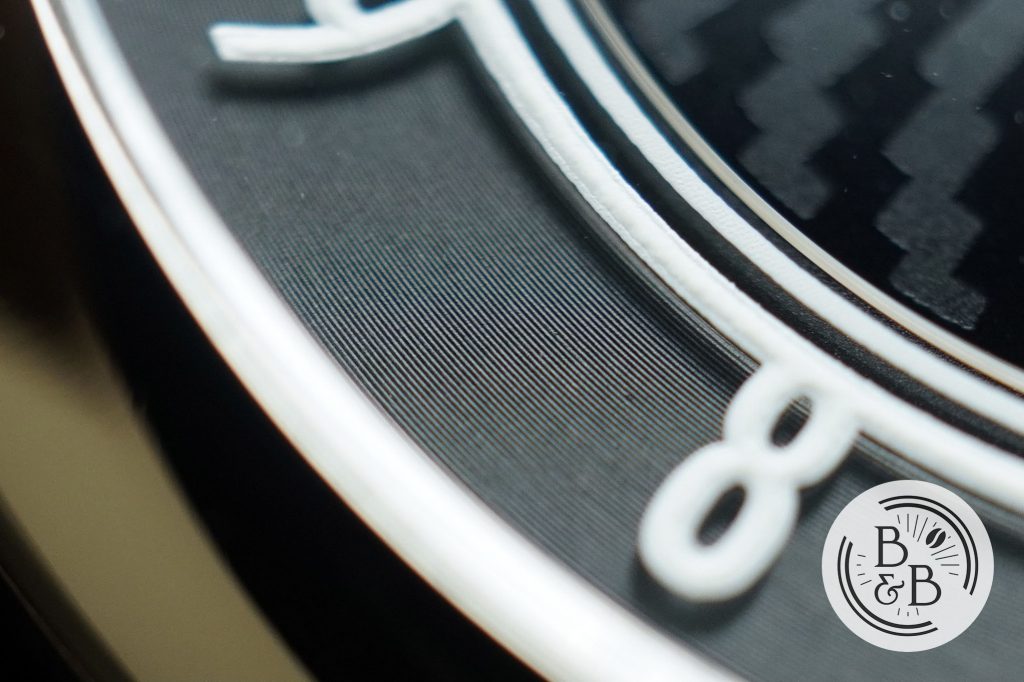 This is the Anthracite Gray option, and has a combination of gray, black and white on the dial. The outer base has finely engraved concentric rings. This is almost invisible to the naked eye, and the result is a wonderful metallic gray glow. This is painstaking to achieve without blemishes and debris, and Ming seems to have nailed it.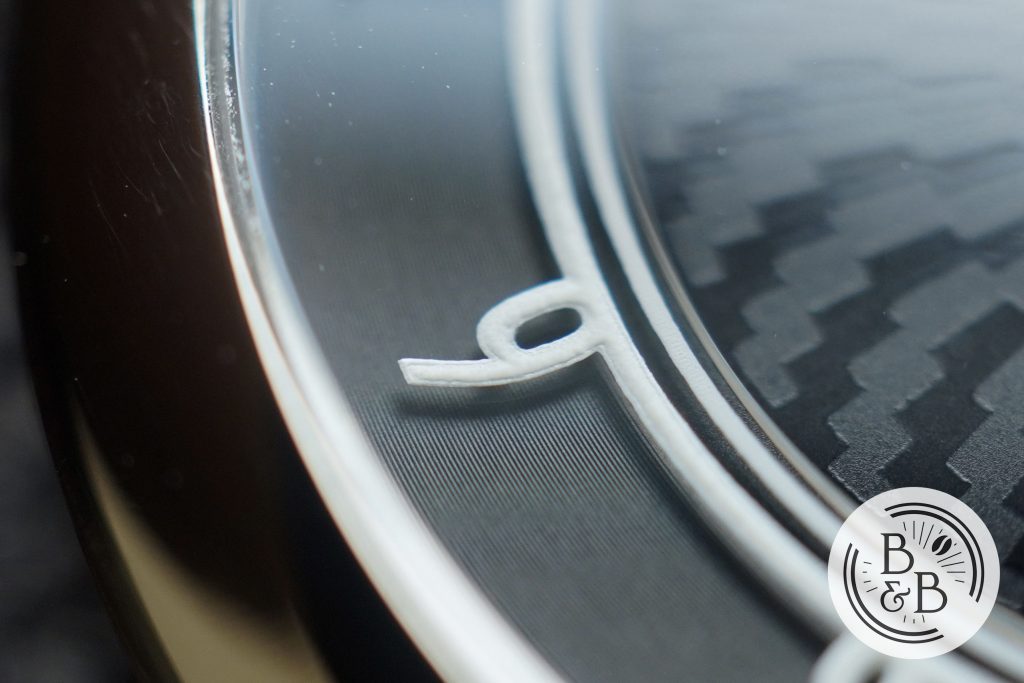 You then have a floating ring of white hour indices above it. These aren't floating, because Ming isn't a magician. Instead, there is a thin sapphire crystal that rests above the concentric rings, onto which the numerals are printed, and lumed. The quality of printing is very good, and as you would expect from a $1000 watch.
As with any good piece of design, the design must identify itself and shouldn't need a garish logo plastered across it to tell you who made it. And if you're Squale, apparently you need two different logos of the same name on the dial. The only element of branding on this watch, apart from the unique design itself, is the small inconspicuous logo above the 6 o'clock index.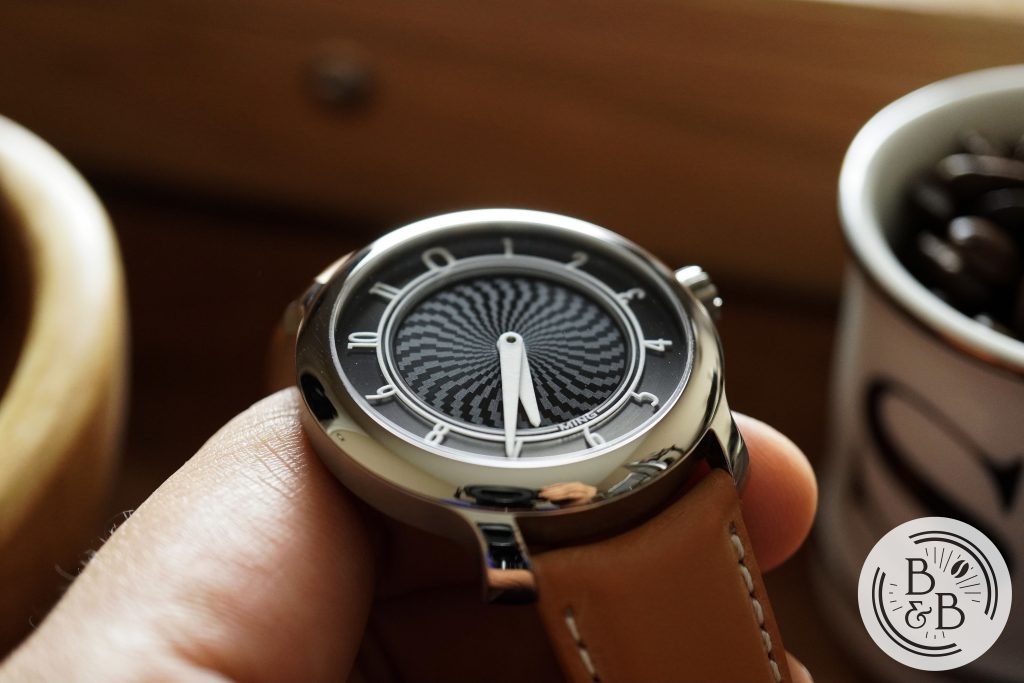 Moving inward from the raised sapphire plate and indices, you have have a beautifully etched (?) center section that uses a combination of glossy black and etched gray elements to put on a magnificent light show. I don't think I've correctly figured out how this is executed, and on what material, but I can correctly state that this looks incredible both in person, and under a lens.
The difference in height between the two elements is very subtle, and under a lot of lighting styles, this looks like a plain black dial. I'm a fan, and I think the quality of finishing is impeccable.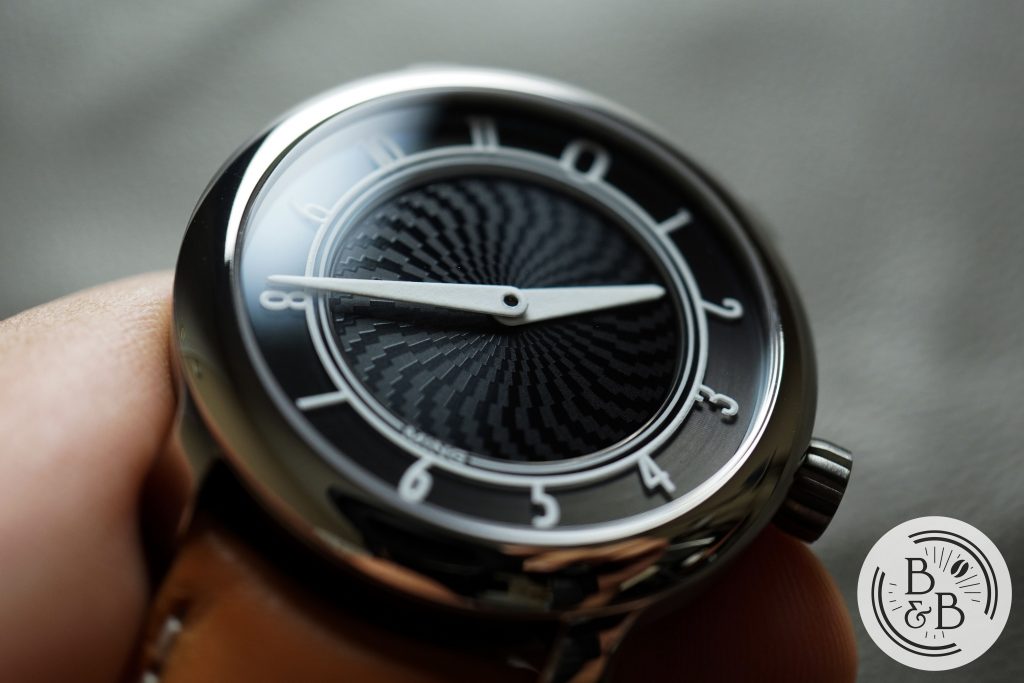 The last element is the hand set. There is no seconds hand on this watch, and you have a pair of simple all-white hands that are painted and lumed. I think the dimensions are excellent, and the finishing isn't bad either.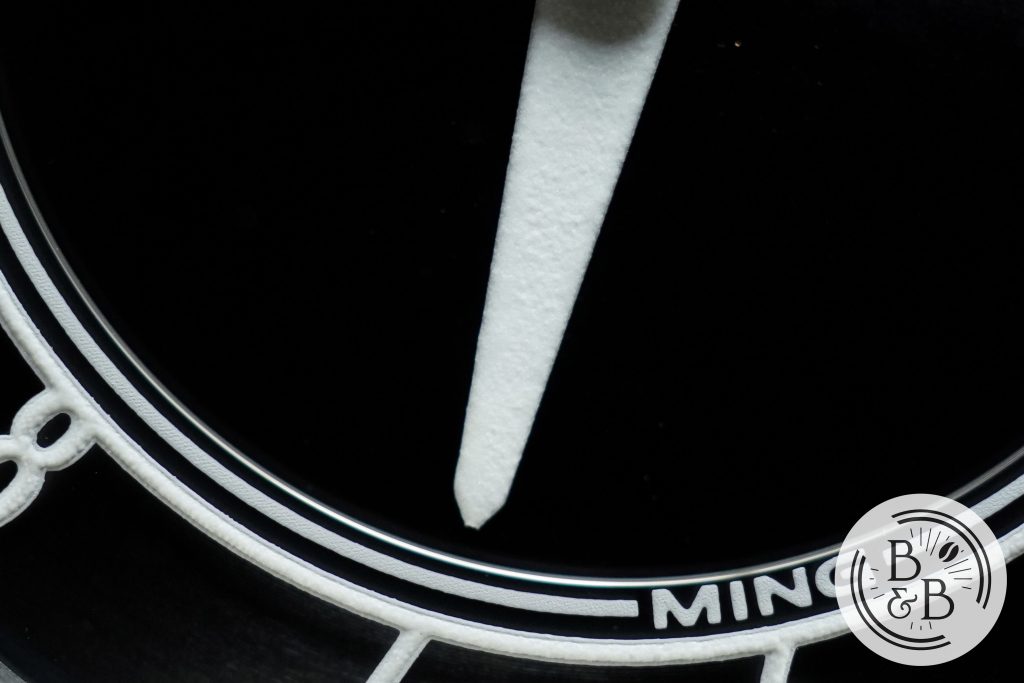 I am glad that this handset design and finishing was abandoned on the 17.06, and I prefer the updated polished metal hands that were more generously and more evenly filled with lume.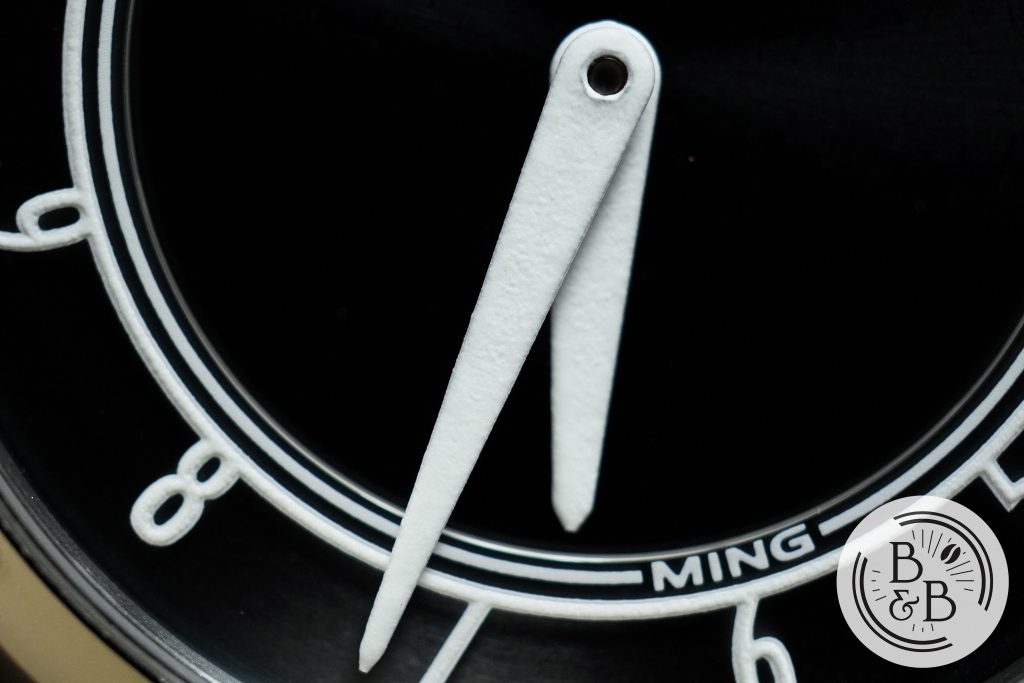 The hands on the 17.01 have a snow-like texture, with coarse white lume pigment applied on it. From far away this looks perfectly alright, but up-close, the finishing leaves some room for improvement. I'm not a huge fan of the open center stack cover either. But now I'm just being an ass, considering this watch did in fact retail for $950.
---
Lume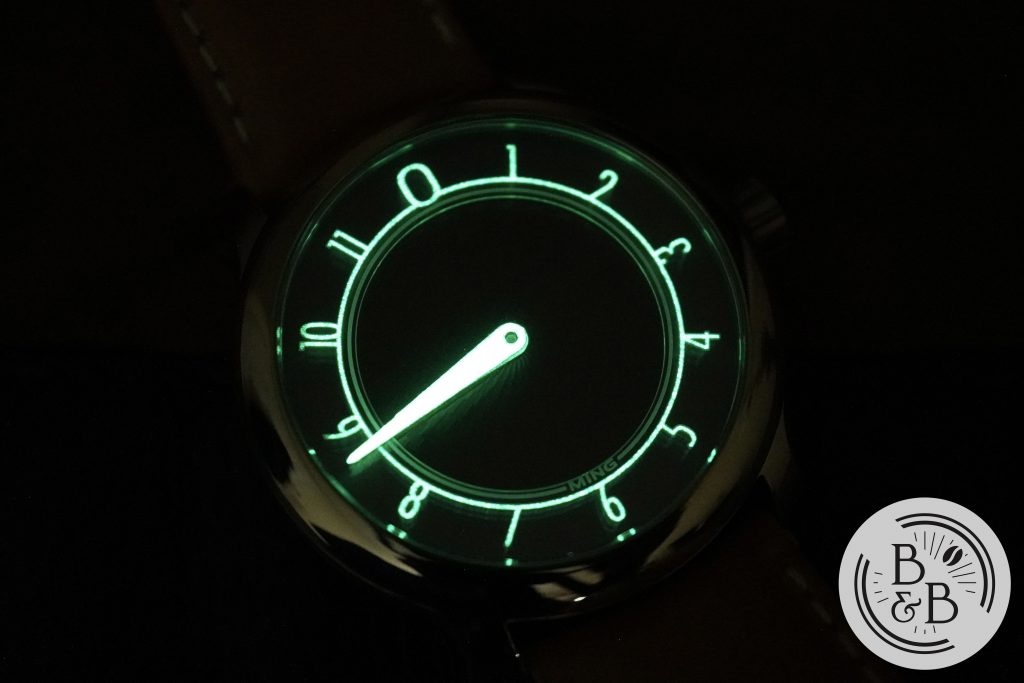 The lume on this watch is disappointing, and probably the only real aspect of this watch that I feel the need to criticize. And in going for this futuristic and minimal design aesthetic, it would be hard to not lume this watch. In their defense, they have drastically improved their lume game on subsequent models, with brighter numerals and an improved hand-set.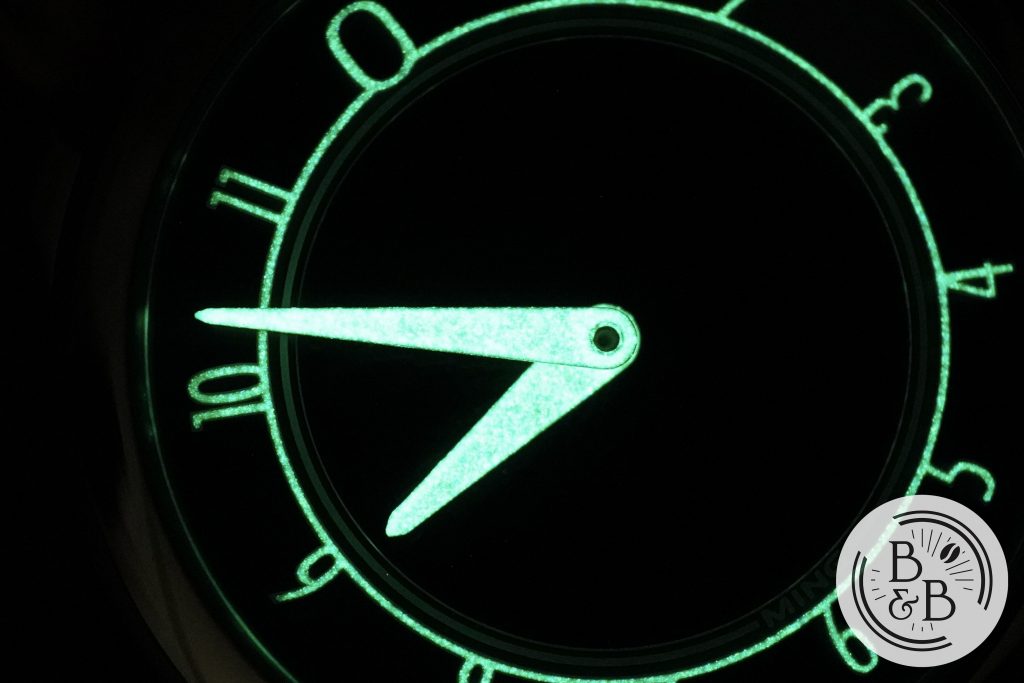 But the reality is that the lume on this watch disappears faster than a Ming 18.01 on release day. I think this comes down to just an insufficient amount of lume being applied both on the hands and indices.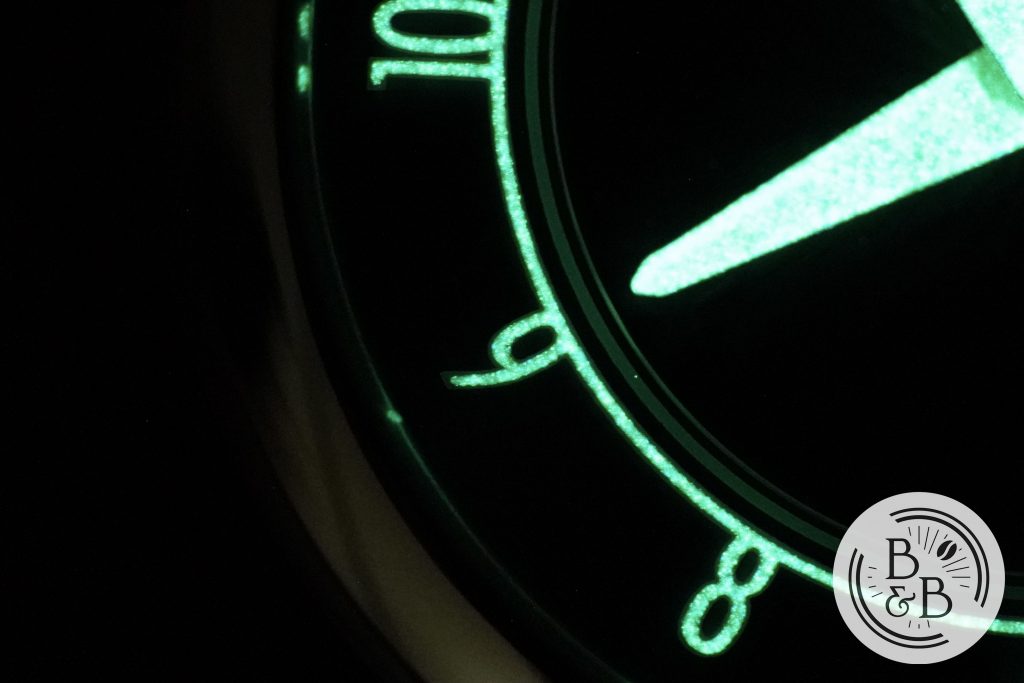 And you can observe this in the grainy, uneven lume across both elements. Lume junkies will not be pleased, but who needs lume anyway… you have a Ming now.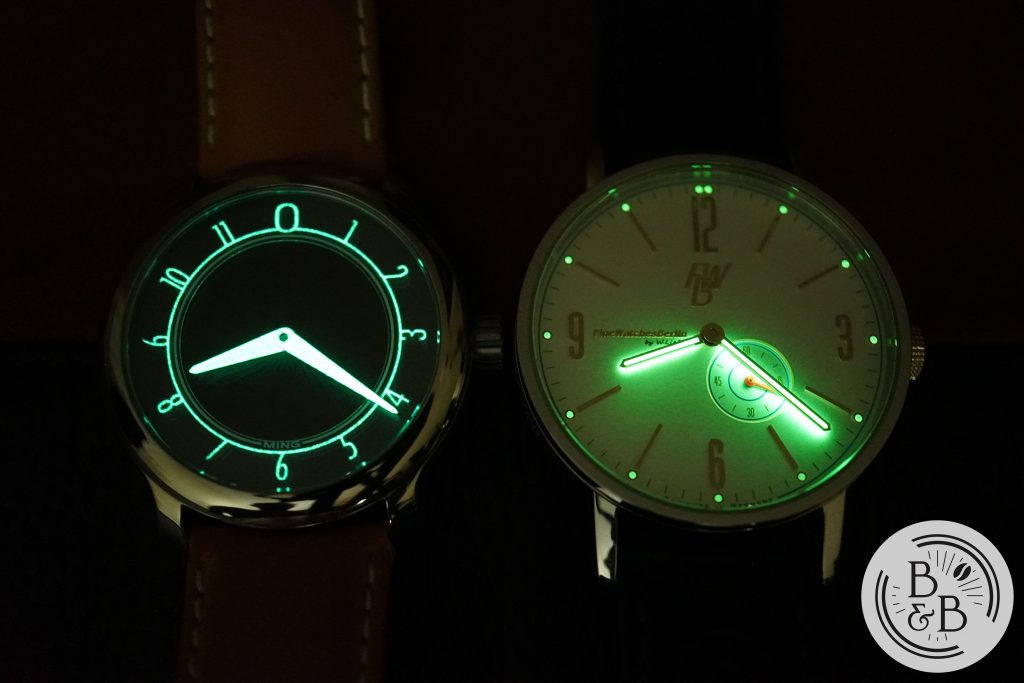 Just to humor myself, I compared this watch against two watches in my collection – the dressier and Bauhaus inspired FineWatchesBerlin Teufelsberg #4. Even though the lume on the Teufselsberg isn't the greatest, it seemed to outlast the Ming.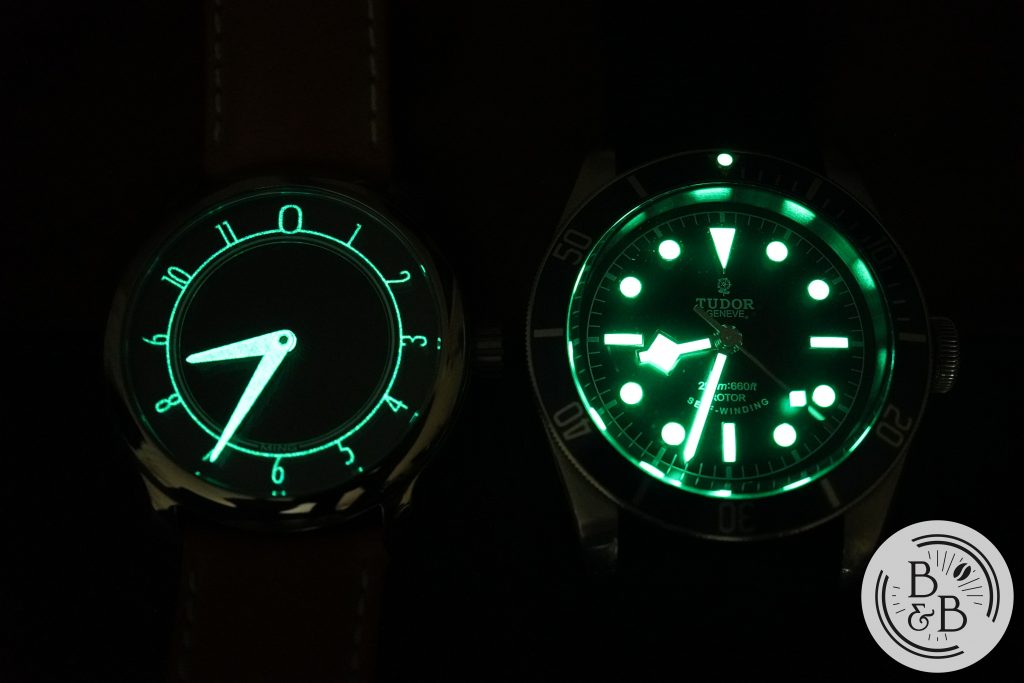 And the next, obviously unfair contender, is my 6 year old Tudor Black Bay Blue (ETA). The lume on these Tudors isn't the greatest, but still very good. And the Ming couldn't keep up, obviously.
---
Movement
This watch uses a Sellita SW210-1, and I believe it is the Premium or Top Grade, because Ming says it has been regulated in 5 positions and put through 250 hours of testing. The lack of a seconds hand made it difficult for me to log daily accuracy rates, and I don't own a time-grapher yet. But as mentioned earlier, this movement (and the crown) operates very nicely and I have absolutely no problems with it being a manual wind instead of an automatic.
---
On The Wrist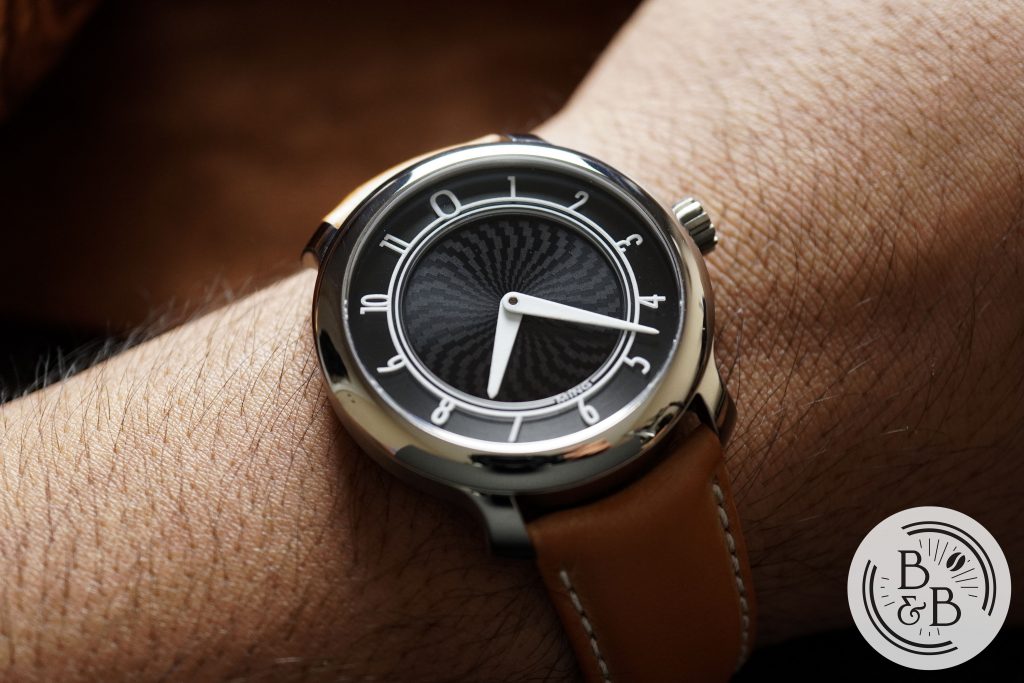 I typically wear sports watches that have lug-to-lug widths of around 47-48mm, so I was expecting the 42mm lug-to-lug width to wear very small. But surprisingly, it doesn't feel small at all. I suspect the 38mm diameter has a lot to do with that, and it actually wears great on my 6.25″ wrist.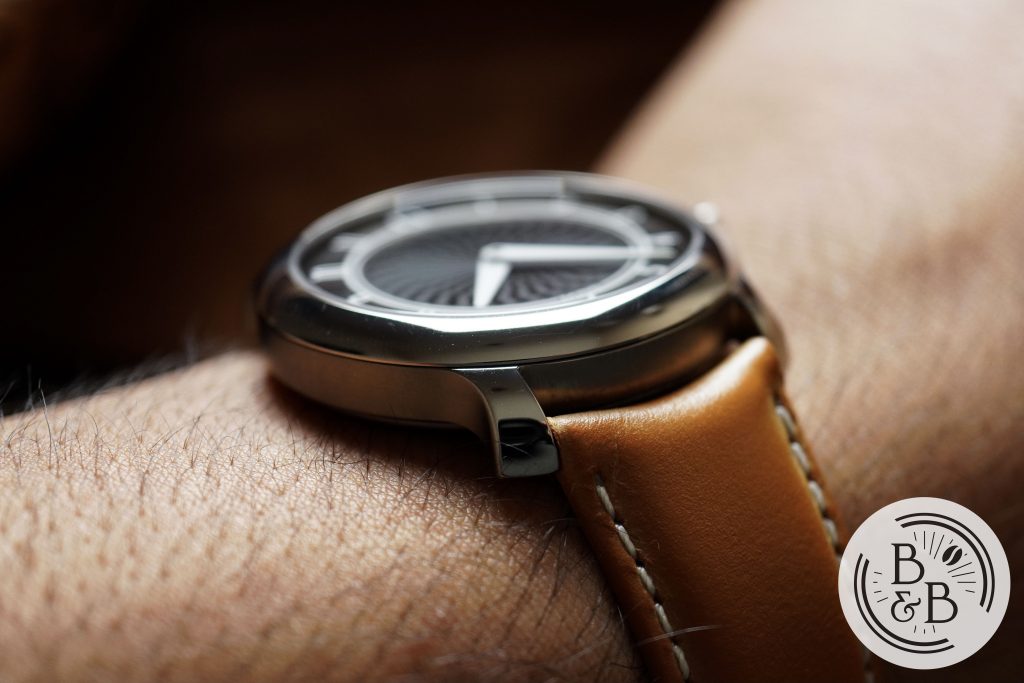 The 9.5mm height sits very low on the wrist, almost like a dress watch. Everything comes together nicely, and I'm a fan.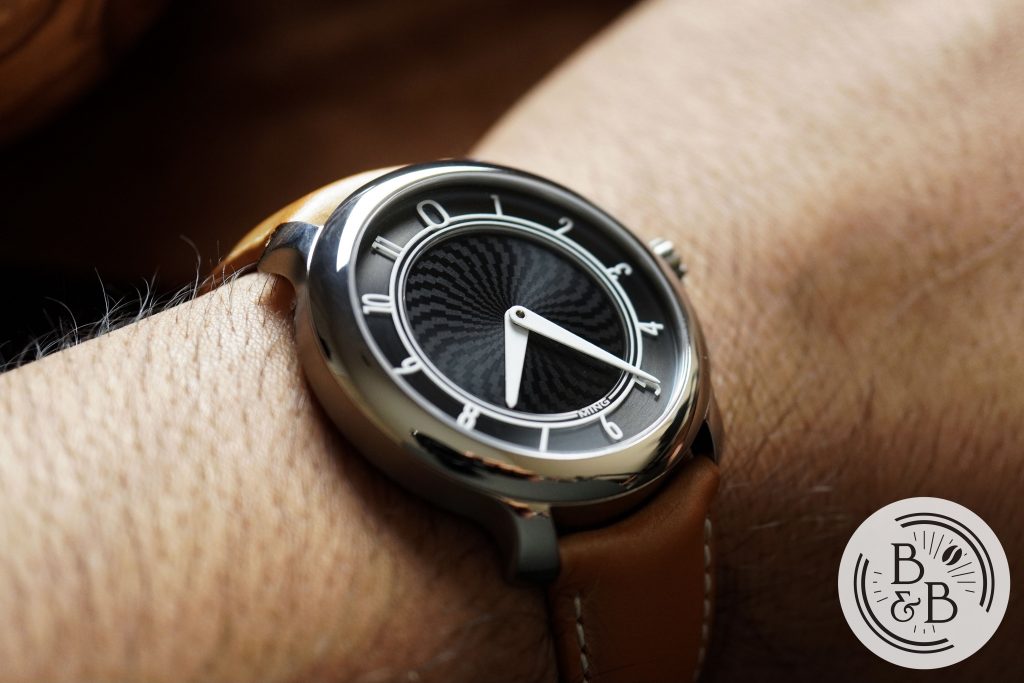 The Titanium case makes it wear light, coming in at around 50 g on the leather strap.
Speaking of straps, this watch was sold with 3 of Ming's leather straps. They're alright, and not worth writing about. Or let's just say I'm glad they now use Jean Rousseau for all their strap related needs.
---
Concluding Thoughts
So to wrap things up, if I were to review this watch back in 2017, I think I would've been thoroughly impressed by the design and manufacturing. For $950, this would've been a pricey 'microbrand' watch, but one deserving of that price-tag based on design and build alone.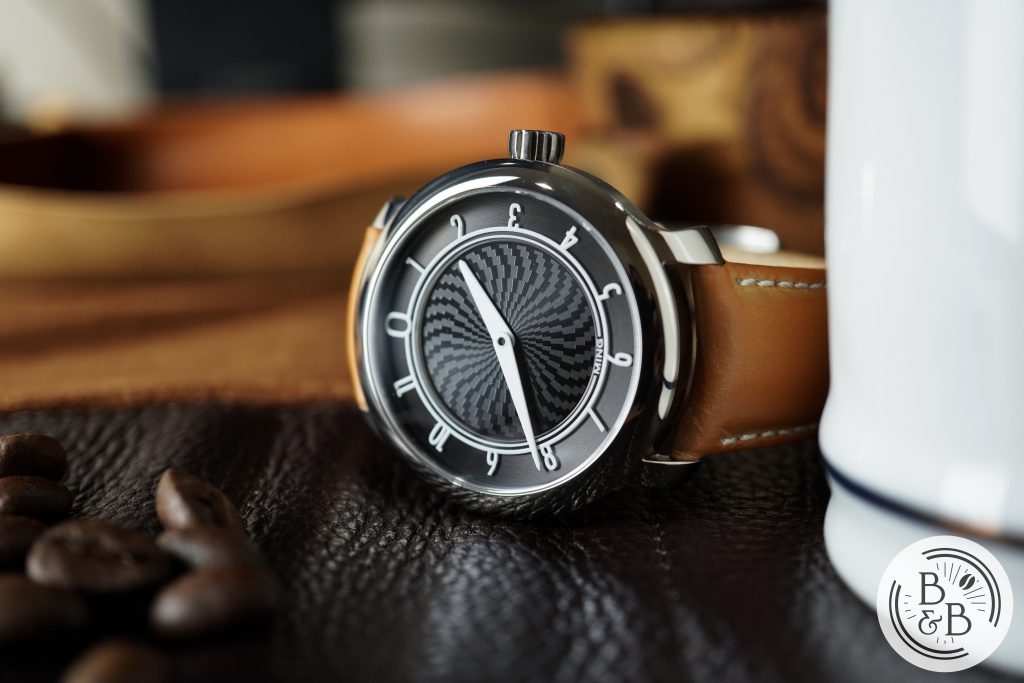 But we're not in 2017 anymore, but my thoughts remain the same. This is a great watch, and I have no regrets paying over retail for this. This watch is refreshing, even three years later. I'm willing to overlook the poor lume because of how much this design appeals to me, and because I believe that this brand and their avant-garde design language is here to stay. If you feel the same way, and if you come across one of these pre-owned, its definitely worth considering. It is, and will continue to be, the first Ming.
---
Thanks for reading!