---
Disclaimer: This watch was sent to me to review and I was not paid to write this. This is in no way sponsored by Dryden, or any other entity. All opinions here are my own. Since this watch is a prototype and was worn/used by other reviewers, please make note that the experience might differ from that of a brand new watch.
---
---
Contents
---
Dryden
Dryden is an American micro-brand that entered the market a while ago with a range of well designed and affordable meca-quartz chronographs. Their watches are assembled in the United States, and this micro-brand has been well received by most reviewers and owners.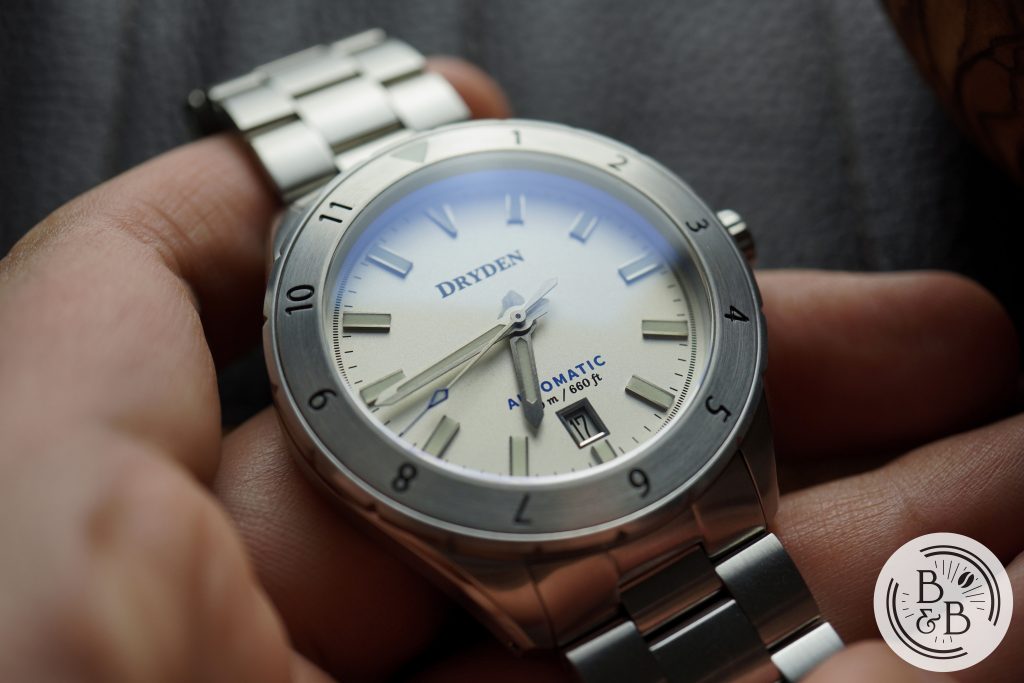 They recently launched their first automatic dive watch, the Pathfinder, and this Miyota 9015 equipped everday diver is currently available at $500, and later on at a retail price of $650. I'll be looking at the Arctic Silver dial option, with a stainless steel 12 Hour bezel.
Let's check it out!
---
Case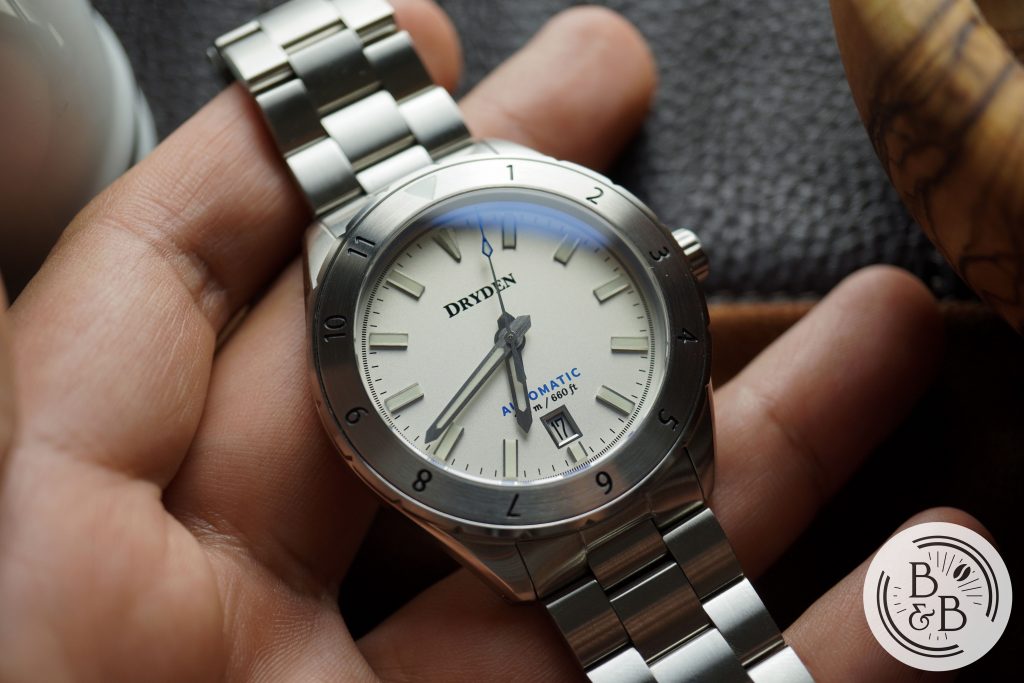 This case is the best aspect of this watch. It is 41mm in diameter, 47mm from lug-to-lug, 48mm from where the end links curve down, and an impressive 11.75mm in height (including the slightly curved crystal). The case looks wide, because it tapers down quite a bit into a pair of 20mm lugs.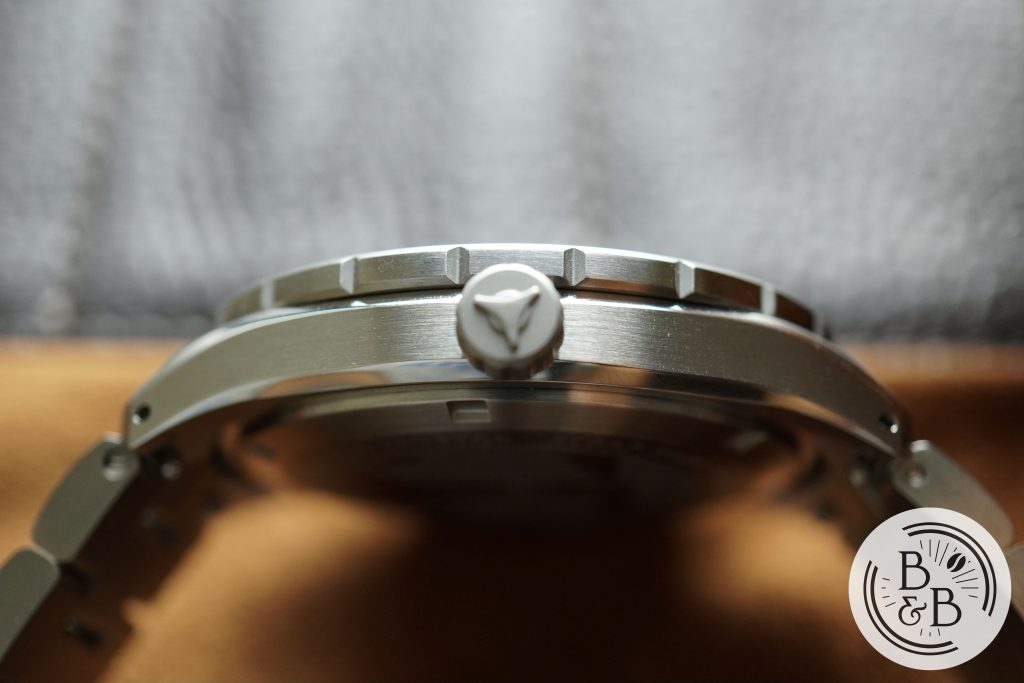 The case is almost entirely brushed, with polished accents along the short lugs, that curve down towards the wrist. Given the very slim mid-case section, not much curvature is needed for a very comfortable wrist experience. The lugs are drilled through.
There is a 120-click uni-directional bezel that has solid and loud clicks. The grip is better than it looks, and it easy to operate. I requested the GMT 12-hour bezel, but this is offered with a stainless steel or ceramic dive bezel too.
I don't love the crown, because it feels a bit small at 5.75mm in diameter. The crown also appears to be bead blasted, and doesn't perfectly match the rest of the case. The grip is alright, but feels a bit slippery when you're getting those last few turns in, similar to the Vandaag Tiefsee that I recently reviewed.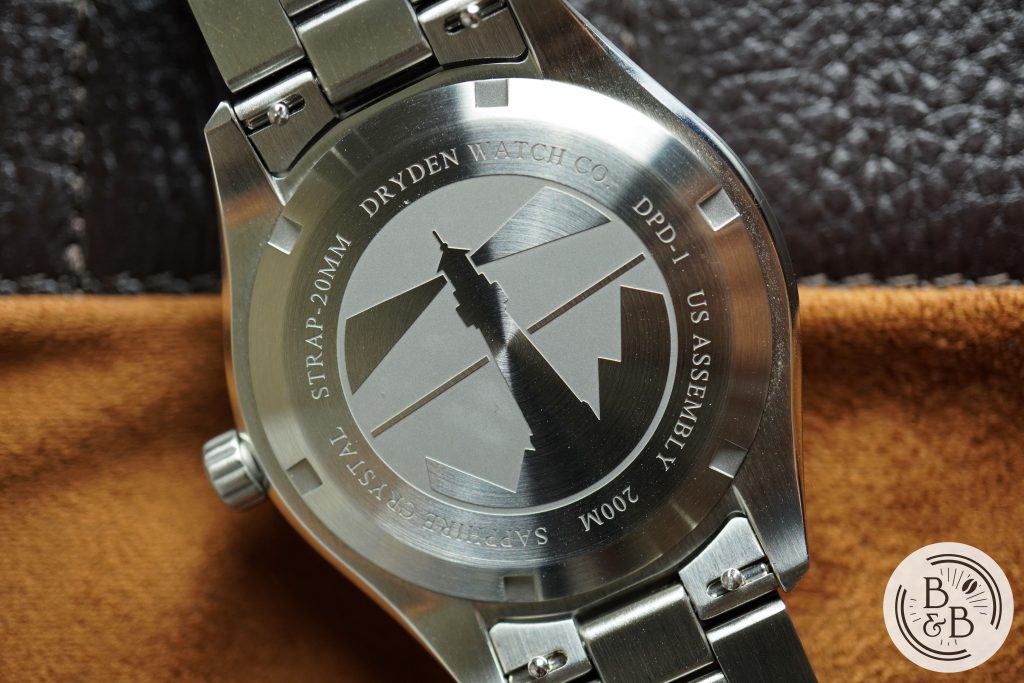 Flipping it over, you have a solid screw-down case-back that is very flat and helps this case maintain a very sleek profile. This watch is rated for up-to 200m of water resistance.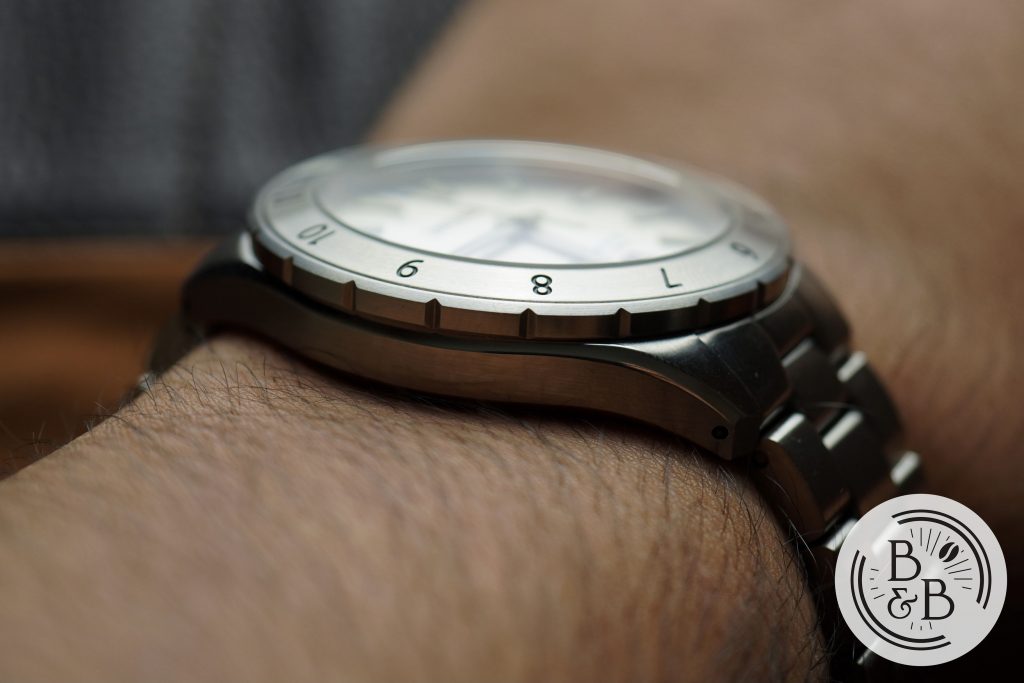 Overall, I love this case design and it is very sleek! The mid-case section should give you an idea of how this wears, and I find it similarly styled to the Christopher Ward Dartmouth that I recently reviewed, which was incredible on the wrist.
---
Dial
From a design perspective, I find this dial to be slightly unimpressive. It isn't a bad design at all, but I haven't been able to connect with it, and it just feels a bit generic, for the lack of a better word. But from an execution and finishing standpoint, this is quite the opposite.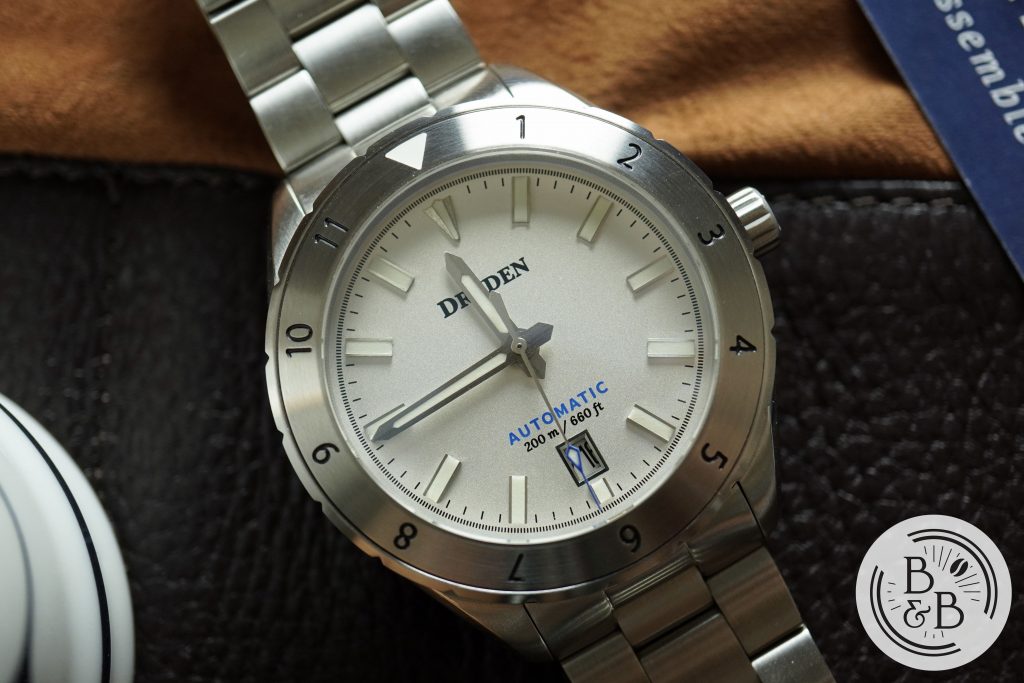 The base of the dial has a metallic and satin-like finish, but the slightly coarse surface makes it more matte than shiny.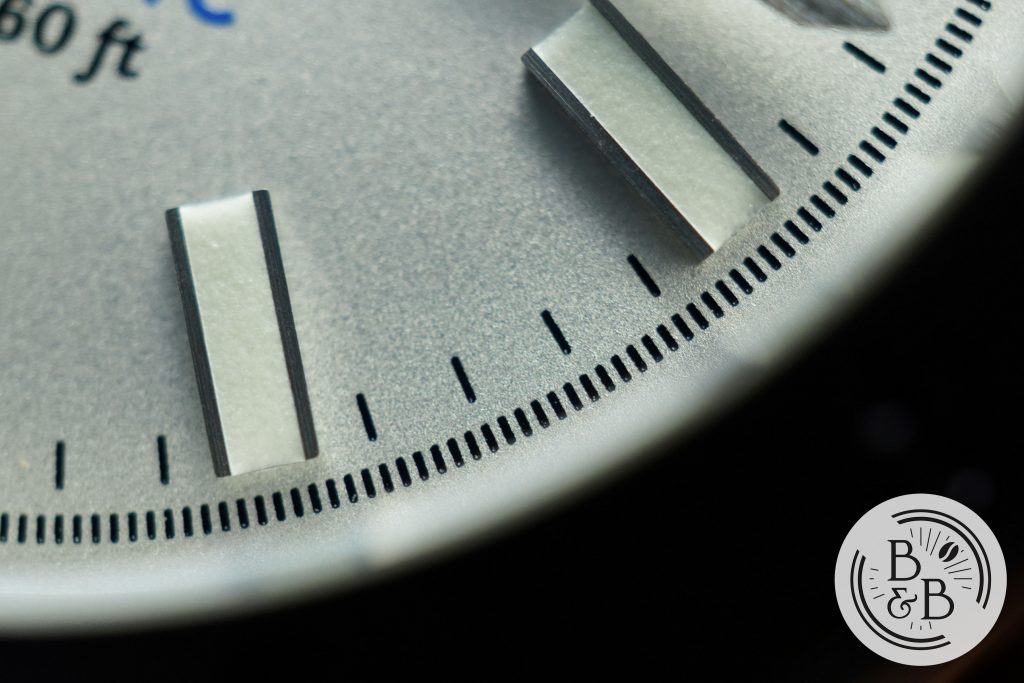 There is a finely printed outer track, and the quality of printing is very good.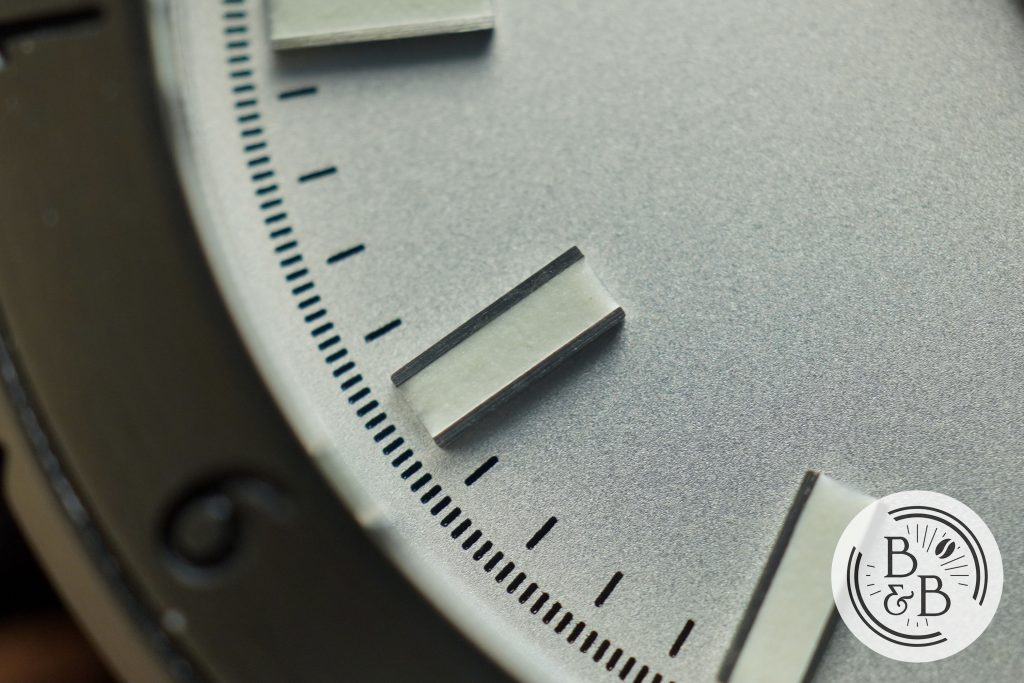 You then have brushed and applied indices that are generously filled with BGW9 Super LumiNova. The indices are finished well and you don't see any dirt or scratches on them, which is hard to find in this price range.
There is a framed date window at the 6 o'clock position, with a brushed stainless steel frame that matches the indices. I love 6 o'clock date windows, so this is another win for me.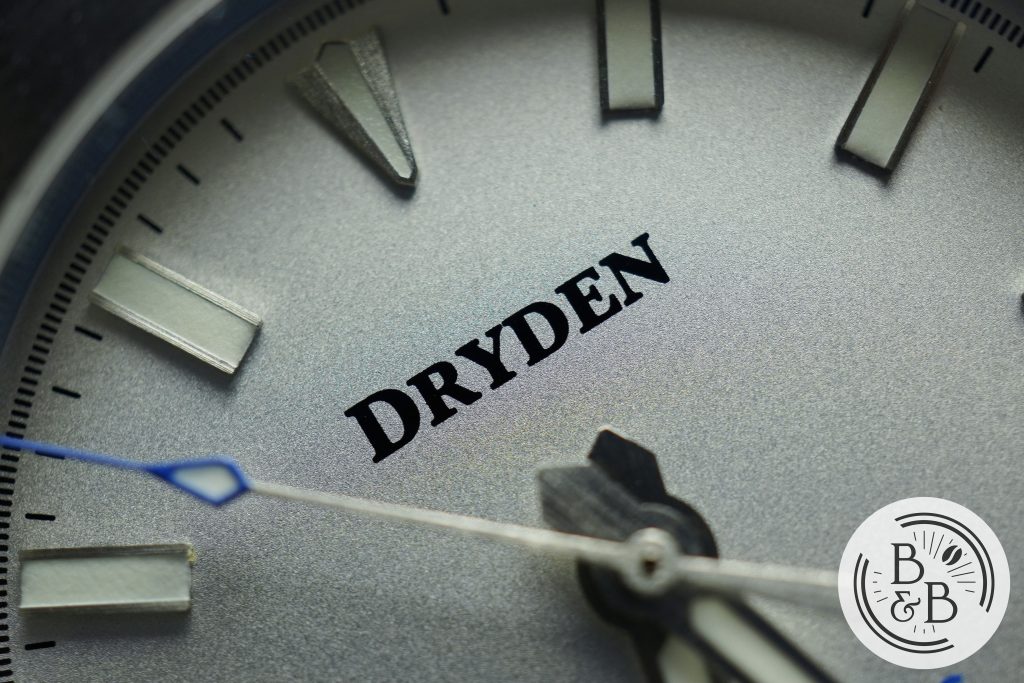 The brand's name is printed under the 12 o'clock index, and some text above the date window. Again, the quality of printing is excellent with no smudges, dust or dirt.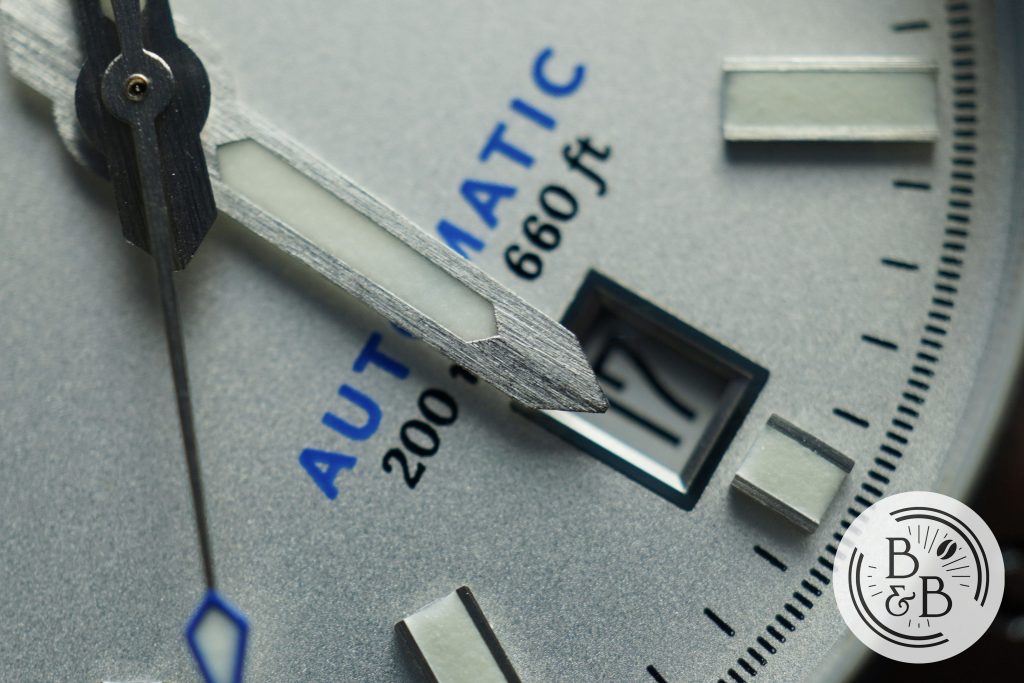 The hand set is well proportioned, and brushed to match the indices. The quality of finishing on the hands is, once again, excellent. The hour and minute hands are also generously filled with lume.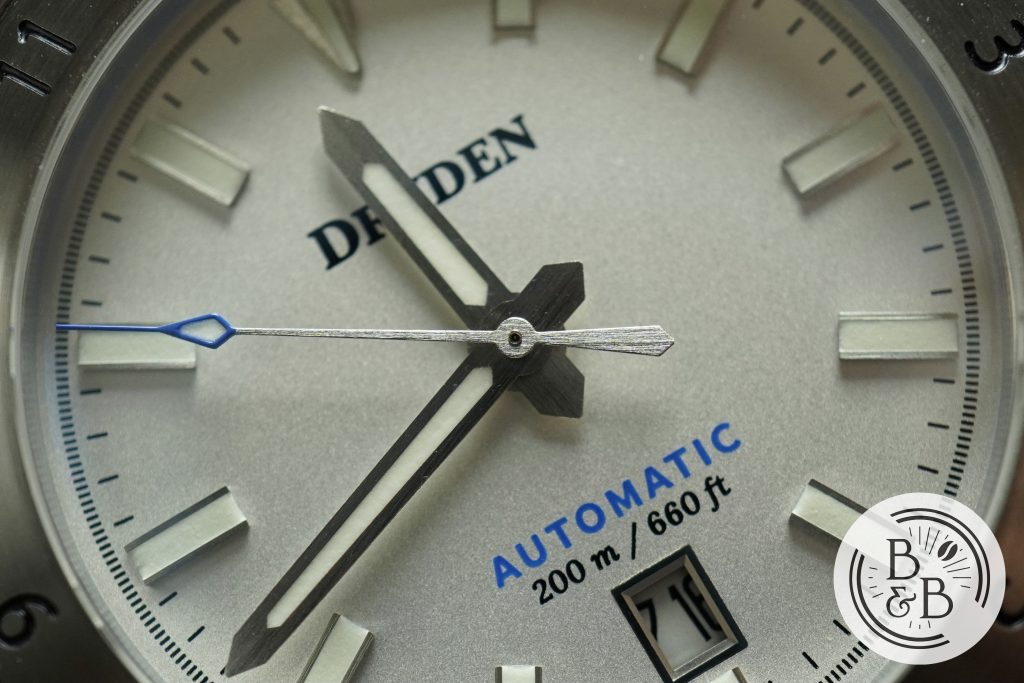 The seconds hand has a painted blue tip to match the subtle accent of color on the dial, and the tip is filled with lume. I think every individual aspect of this dial is just really well executed. I would've liked to see some more individuality in the actual design of the dial, but that's my only criticism here.
---
Lume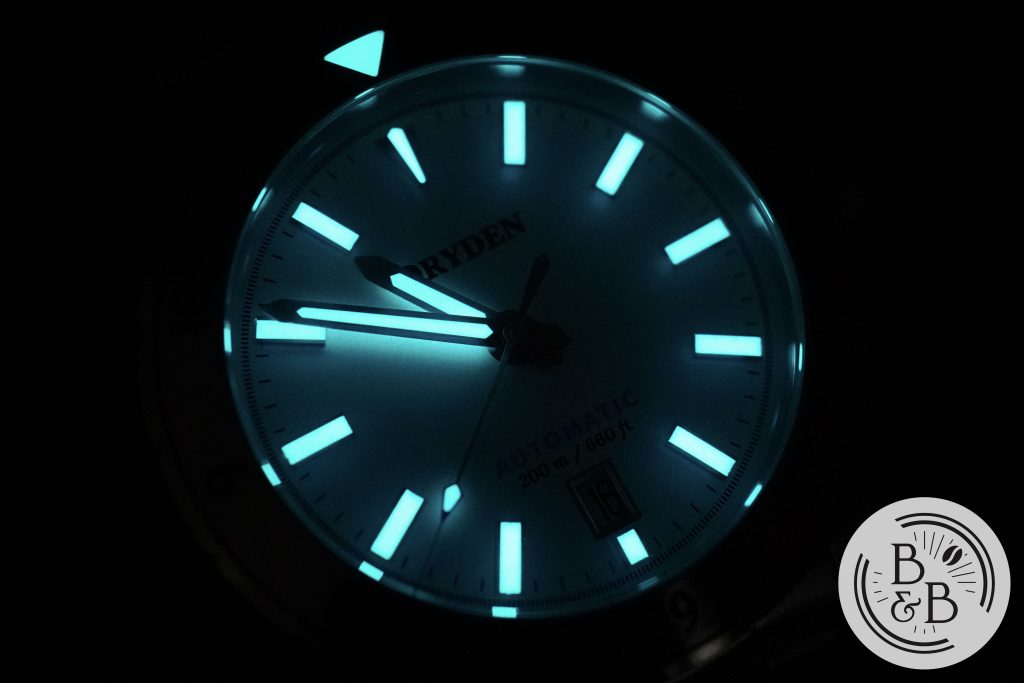 The Pathfinder is very generously lumed with BGW9 Super LumiNova. Each of the applied indices is filled with a substantial amount of lume, and the hands are very generously lumed as well.
The tip of the seconds hand is also lumed, which is a win for me.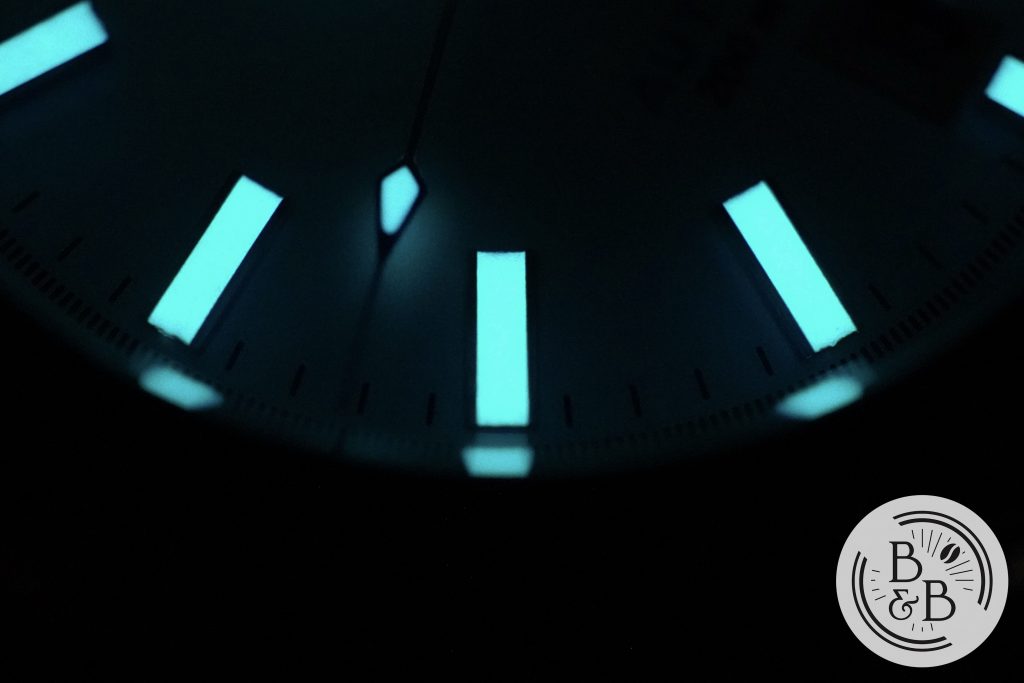 I don't think anyone is going to have a problem with the lume design, or the actual performance.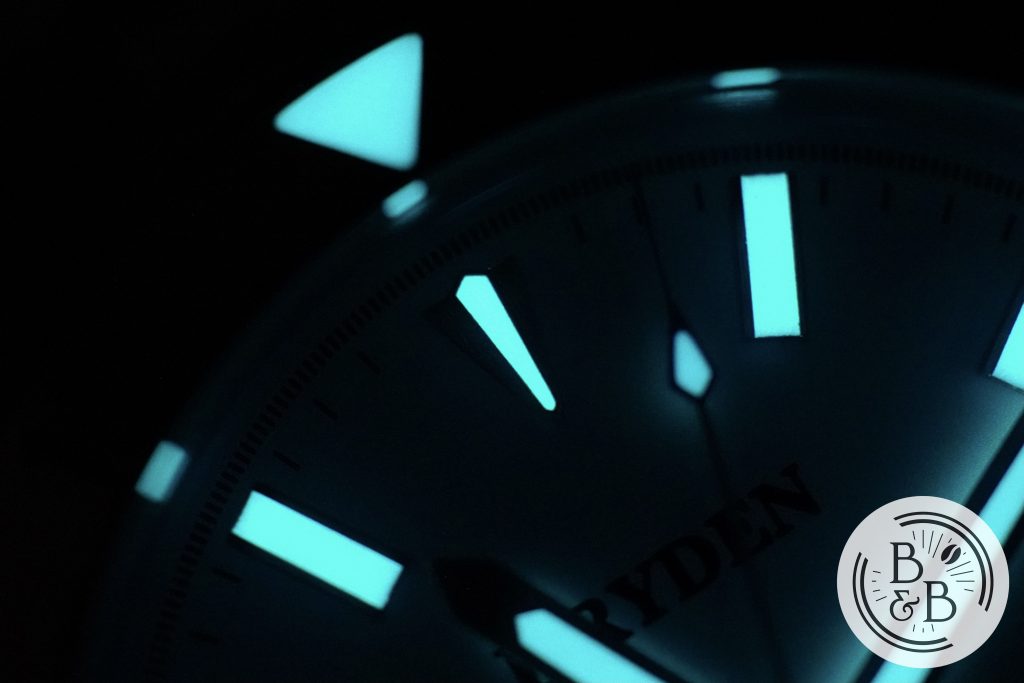 This steel GMT bezel only has a lumed triangle, but the ceramic dive bezel has all lumed elements.
---
Bracelet
The bracelet is adequate – the links are well machined and finished, and are screw-pin based. I noticed a bit of hair pulling closer to the case, but nothing to be worried about.
The clasp is a bit disappointing though, with a very lightweight pressed clasp that has a milled fold-over mechanism. The clasp is friction fit, and I would've preferred a button release instead. The fold-over lock holds it in place even when the clasp is released, but the whole assembly could've been slightly better.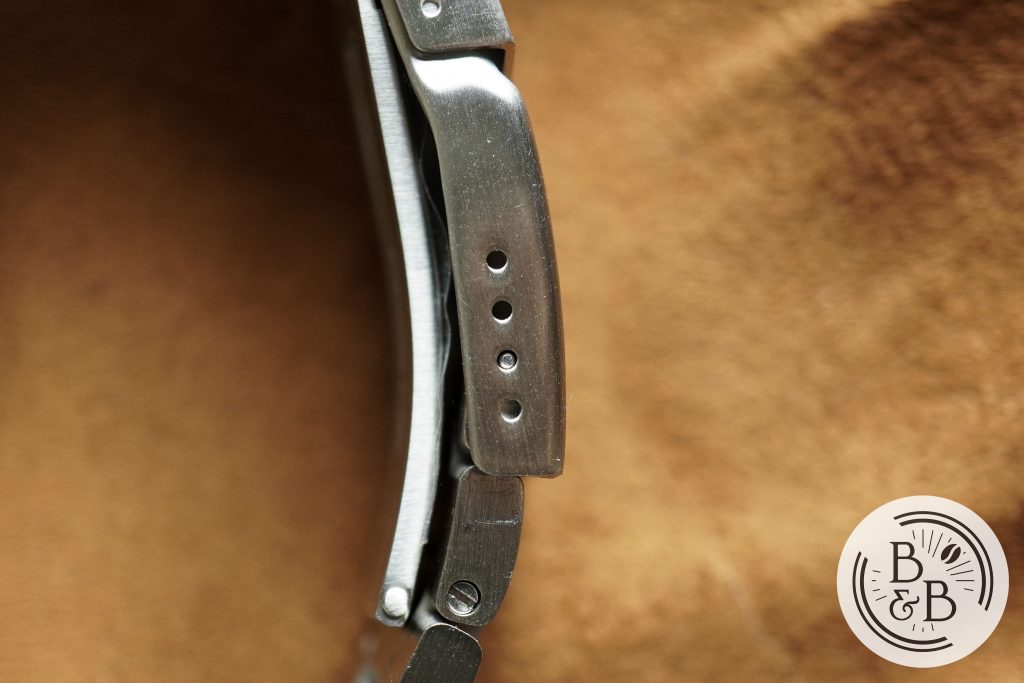 There are 4 micro-adjustment holes, so getting a good fit isn't a problem.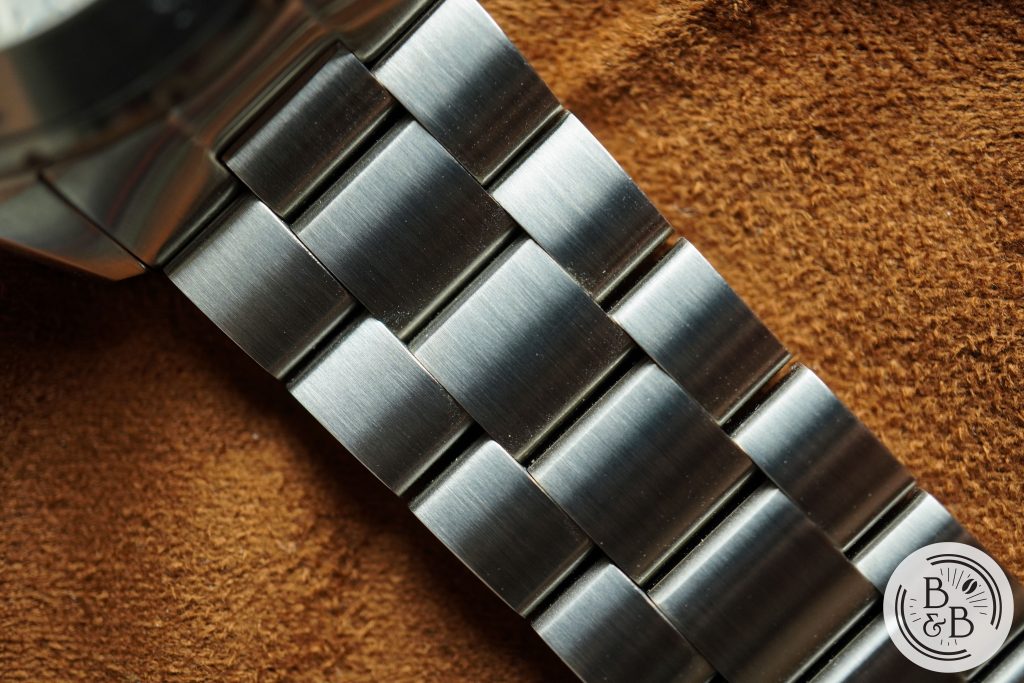 The end link fitment is brilliant though. The end links blend into the lugs perfectly, both in terms of design and construction. There is no wiggle at all, and everything lines up great.
---
Movement
The fantastic case proportions are made possible because of the slim movement inside the case. This watch uses a Miyota 9015 movement, and I happily welcome it. This movement gets some criticism for being loud and wobbly, but the well designed case has gotten rid of any of the gyroscopic wobble that comes with this movement, and the rotor noise is nowhere close to being as loud as others using this movement, like the Baltic Aquascaphe.
I logged the accuracy of this watch over a 2 day period and observed roughly -2.5 spd, so definitely well regulated.
---
On The Wrist
When I buy watches for myself, comfort is probably the most important aspect for me. And the Pathfinder terrific, and designed to fit like a glove. I suspect that this will suit a variety of wrist sizes, given it's very sleek profile and constrained lug-to-lug width.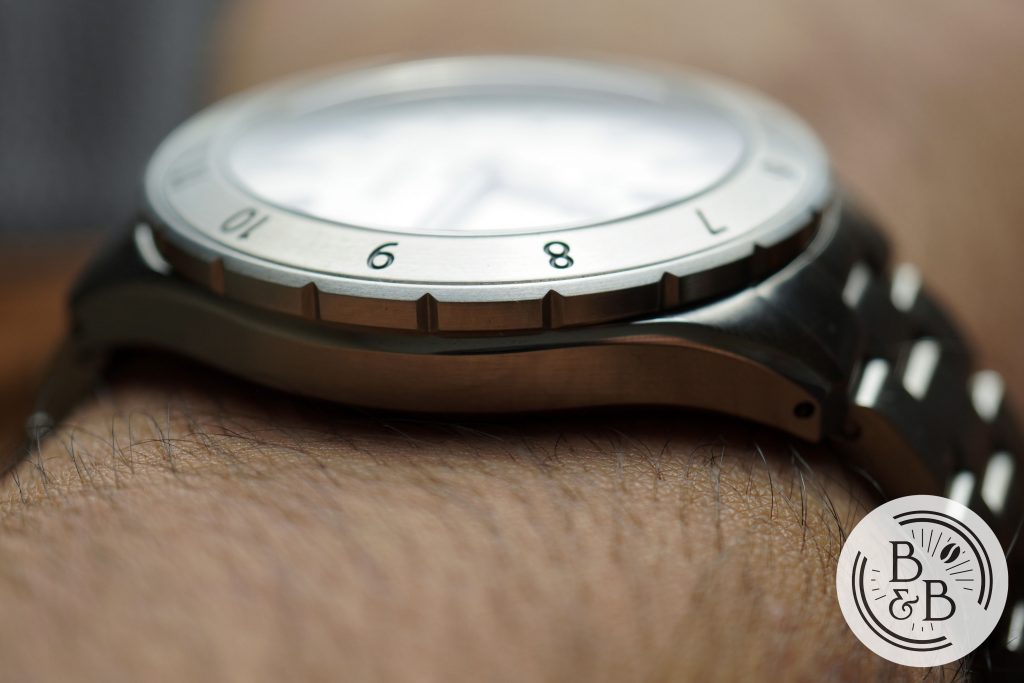 The dimensions come together perfectly on my 6.25″ wrist. The curved lugs and flat case-back, together with the low profile case, allow it to sit low and wrap around the wrist very nicely.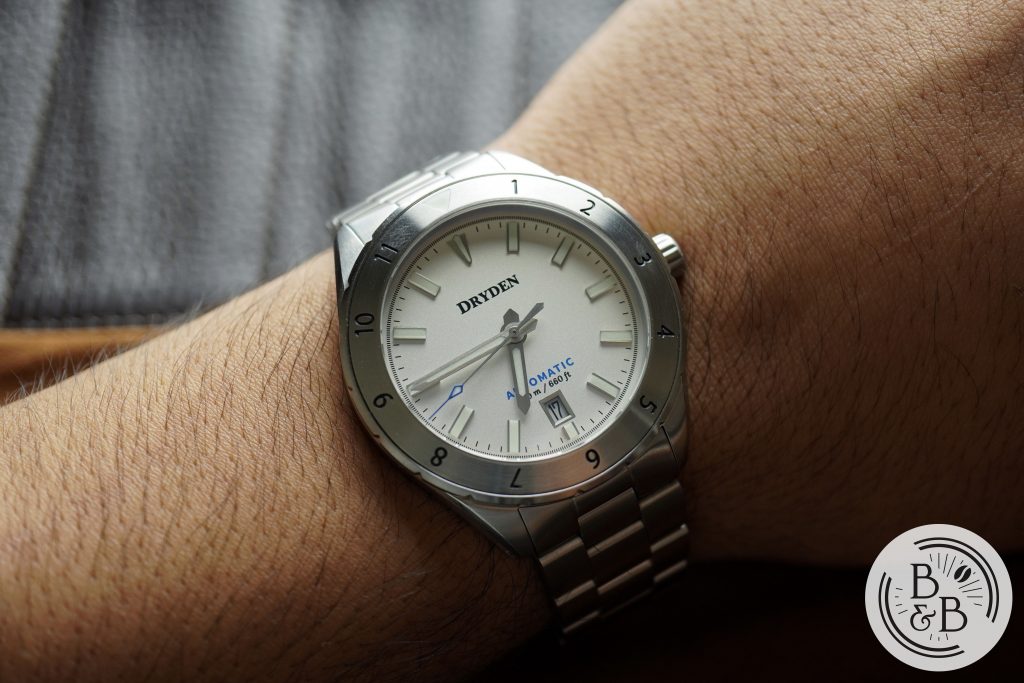 I think this will fit well on wrist sizes 6″ and above, and the 41mm case diameter isn't something to worry about given the 47mm lug-to-lug width.
---
Concluding Thoughts
This is a well designed, and well constructed watch. I personally don't find the dial design and layout to be very engaging, but there is no doubt that the finishing and lume is excellent. They seem to have very good quality control as well, and the movement appears to be well regulated too. As you can see, this watch checks a lot of boxes.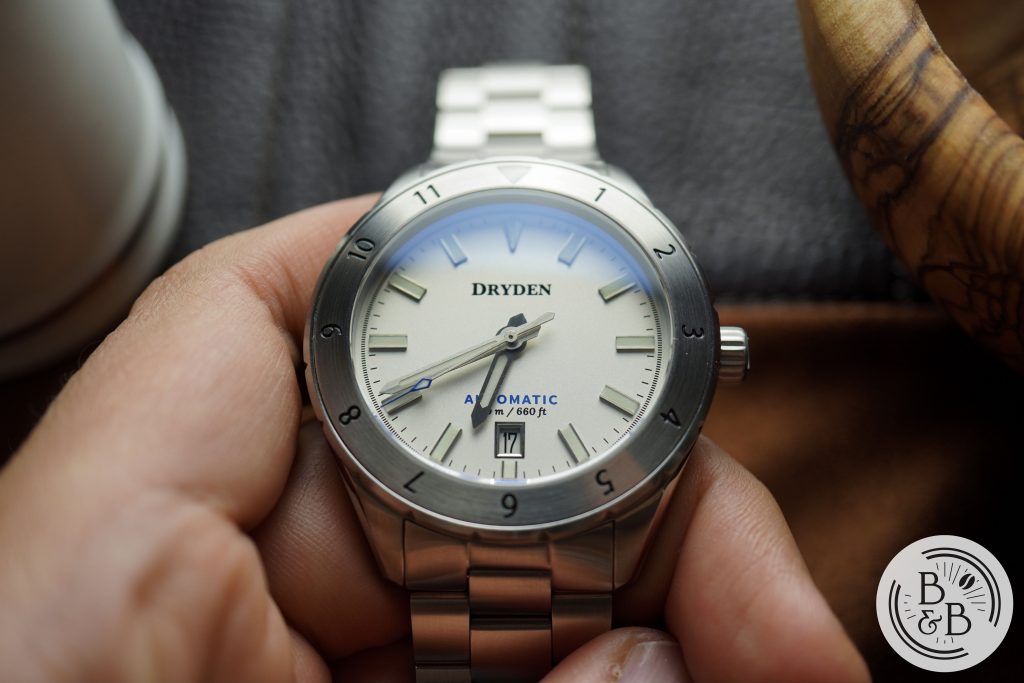 But where this watch really shines is in the comfort department. This case design has been thoughtfully designed, with excellent dimensions. If you're looking for a companion watch to wear on your wrist all day everyday, this watch is one to look at. And for a watch that is designed to spend it's life on your wrist, the somewhat lackluster dial design maybe exactly what it needs.
---
Strap Change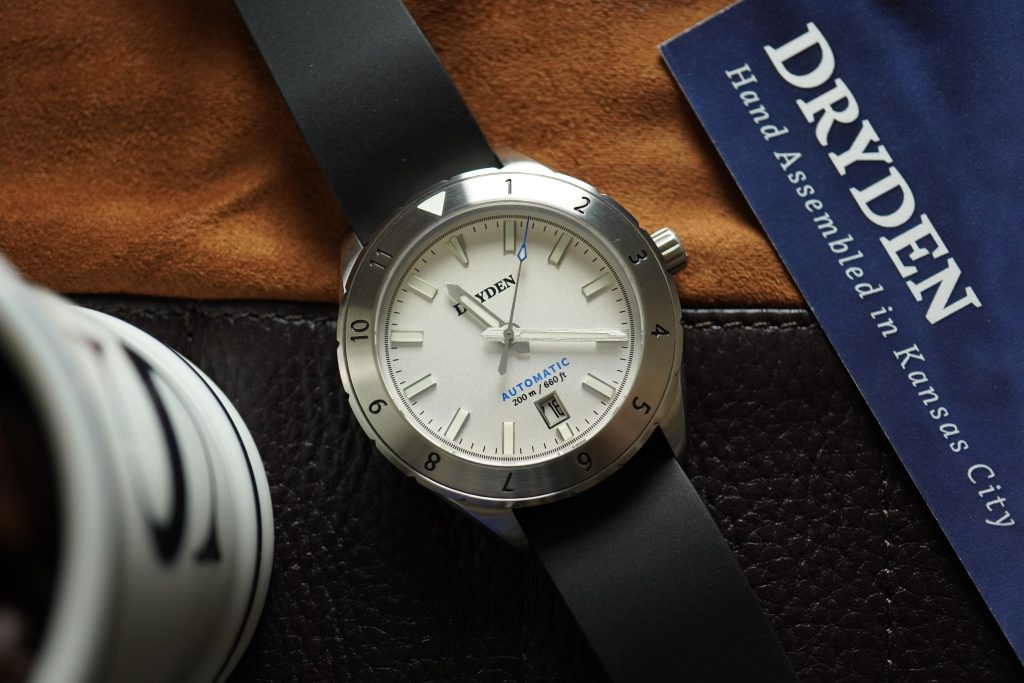 ---
Thanks for reading!