---
Disclaimer: This watch was sent to me to review, and I was not incentivized in any way to write this. This is in no way sponsored by Biatec or any other entity. All opinions here are my own. Since this watch was worn/used by other reviewers, please make note that the experience might differ from that of a brand new watch.
---
---
Contents
---
Introduction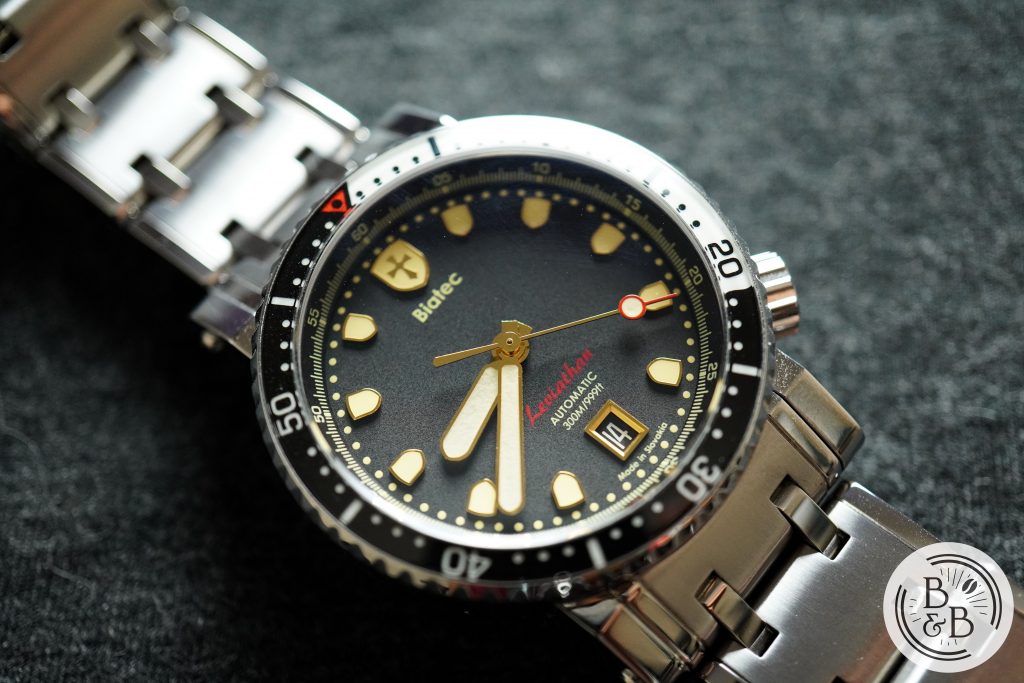 There are a lot of dive watches out there. And when you factor in smaller brands, homages, clones etc., there are a LOT of dive watches out there. Personally, I've been suffering from dive watch fatigue, as they all seem to be in someway derivative of the big players. Most obvious are the Submariner clones that get a minor case facelift, a new dial, a ridiculously low price and then flood the market for some months. I enjoyed the first 50 of these, but now I think I'm done.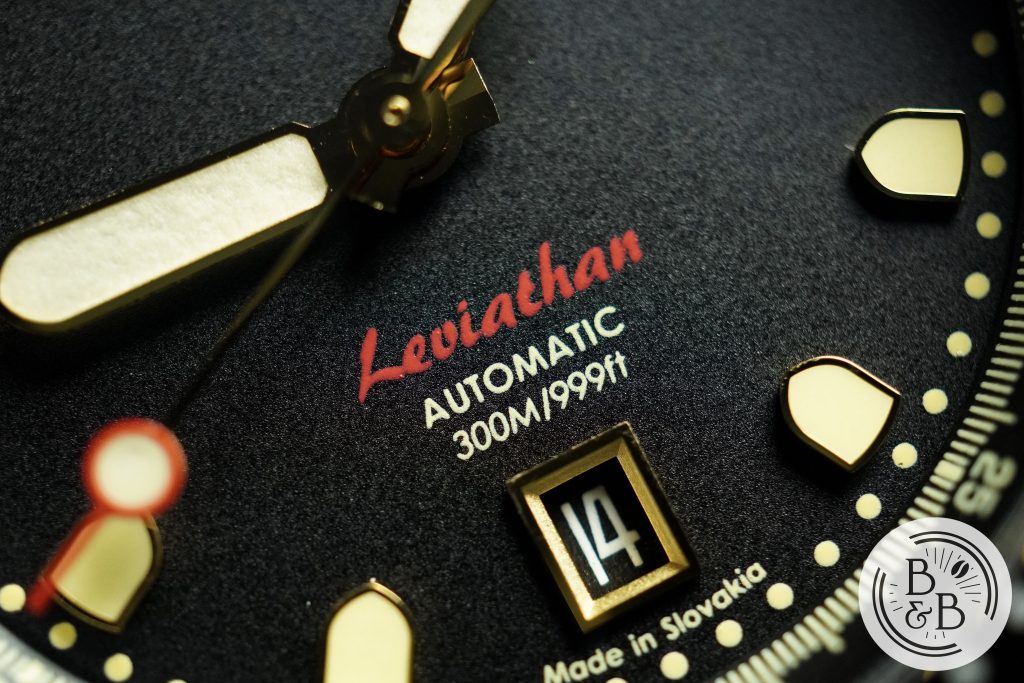 The Biatec Leviathan is not one of those watches, and there are a lot of bold design choices here, along with conspicuous ties to it's place of origin (Slovakia). This design isn't radically new, like an MB&F Aquapod for example, but there's enough novelty here to comfortably give it it's own identity and I had a lot of fun spending time with this piece.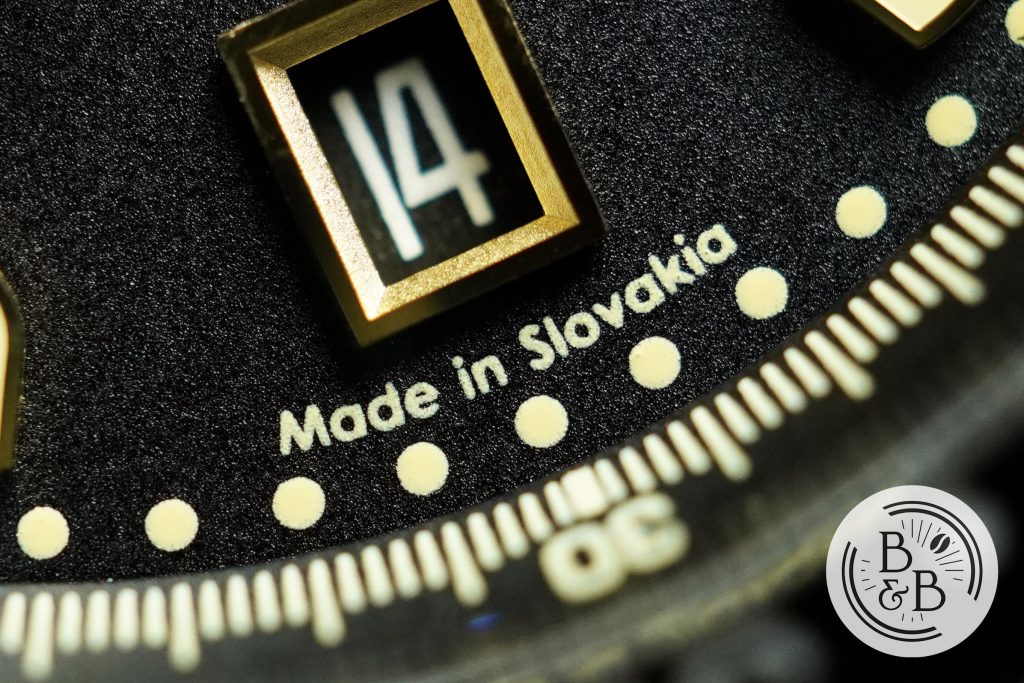 This watch retails at roughly $1300, and proudly wears it's 'Made in Slovakia' label.
Let's check it out!
---
Case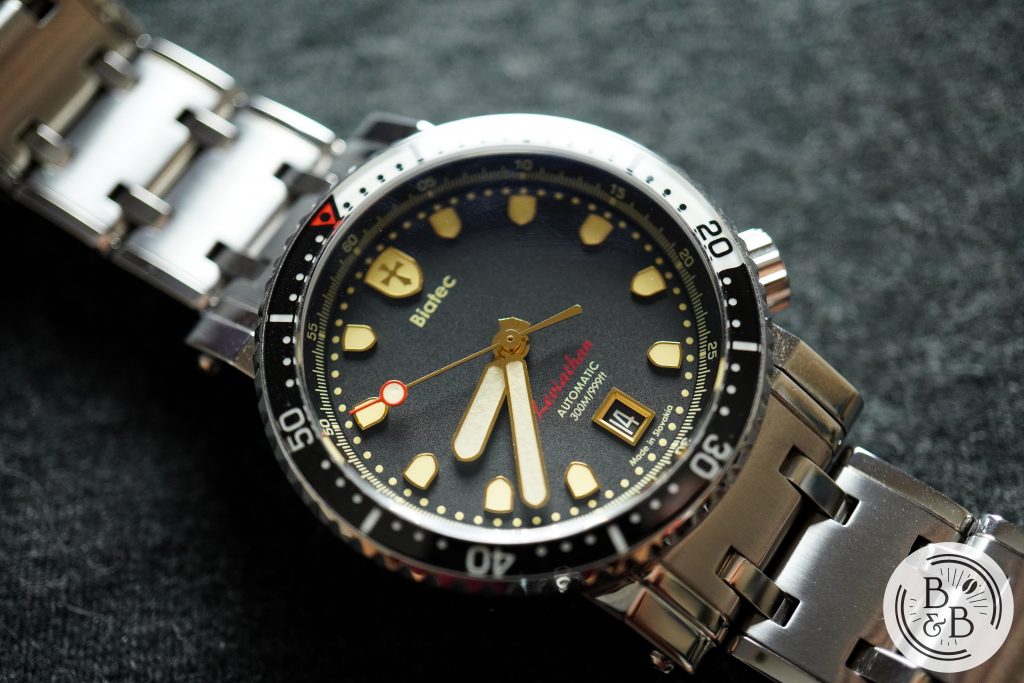 The case measures 40mm in diameter (39mm if you ignore the bezel), 50mm from lug-to-lug, and 14.75mm tall (13mm if you ignore the crystal). The entire case is polished, and is coated with the brand's 'NanTec' coating, which increases the hardness to about 600 Hv on the Vickers Scale. That is roughly twice as hard as regular 316L steel. The case has a simple 'hockey-puck' style case, but the lugs are anything but simple.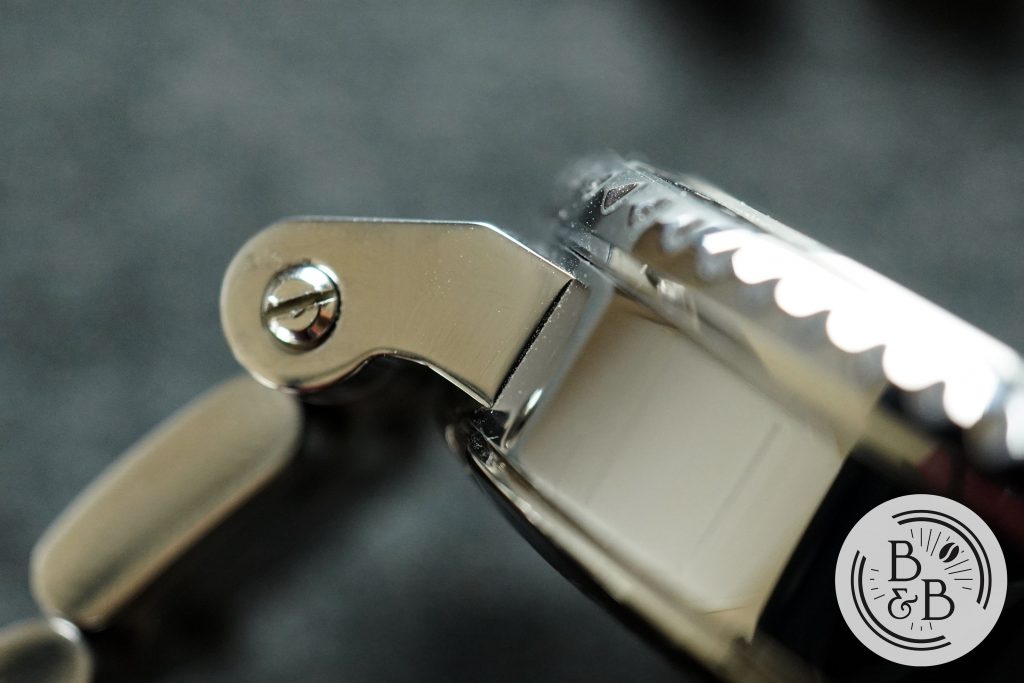 From the top, these skinny and rectangular, almost–bauhaus style lugs, look like a questionable design choice, but the dramatically curved side profile with the screw caps totally work with the rest of the aesthetic. This ornate, almost regal lug design is perfectly matched by two female solid end links.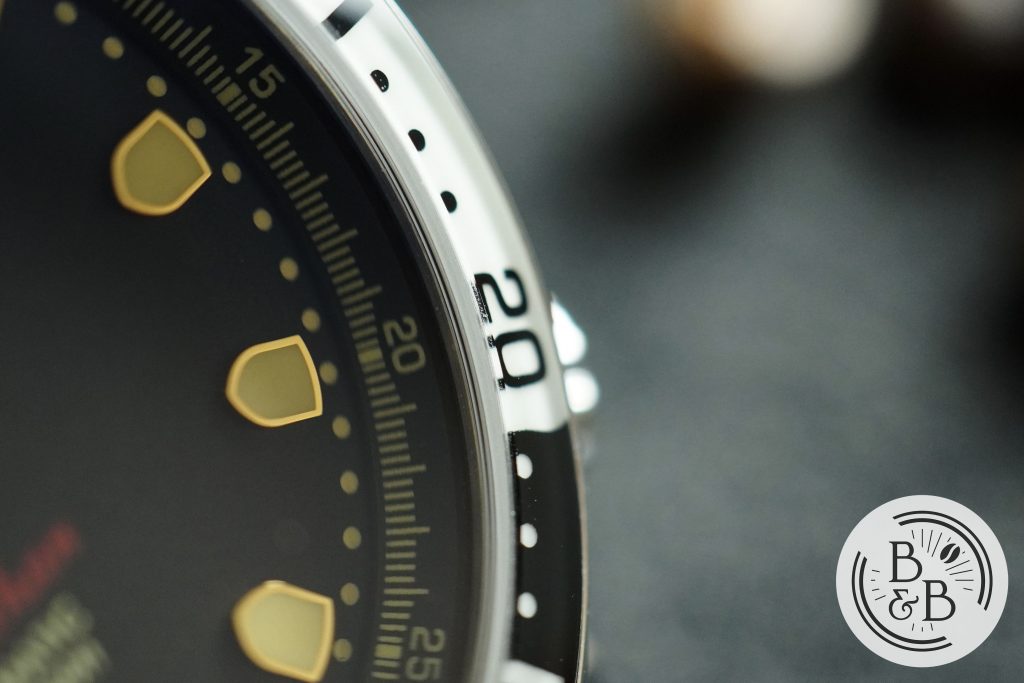 The bezel is quite narrow, but still very legible. The bezel teeth are very similar in design to the Rolex Submariner style of ridges, and the bezel is very easy to grip and operate. The bezel action is excellent, with loud clicks and no back-play. The bezel has a red triangle at the 12 o'clock, a white 20 minute dive timer and the rest in black. Apart from the triangle, all the other elements are lumed, and quite generously so for a bezel insert.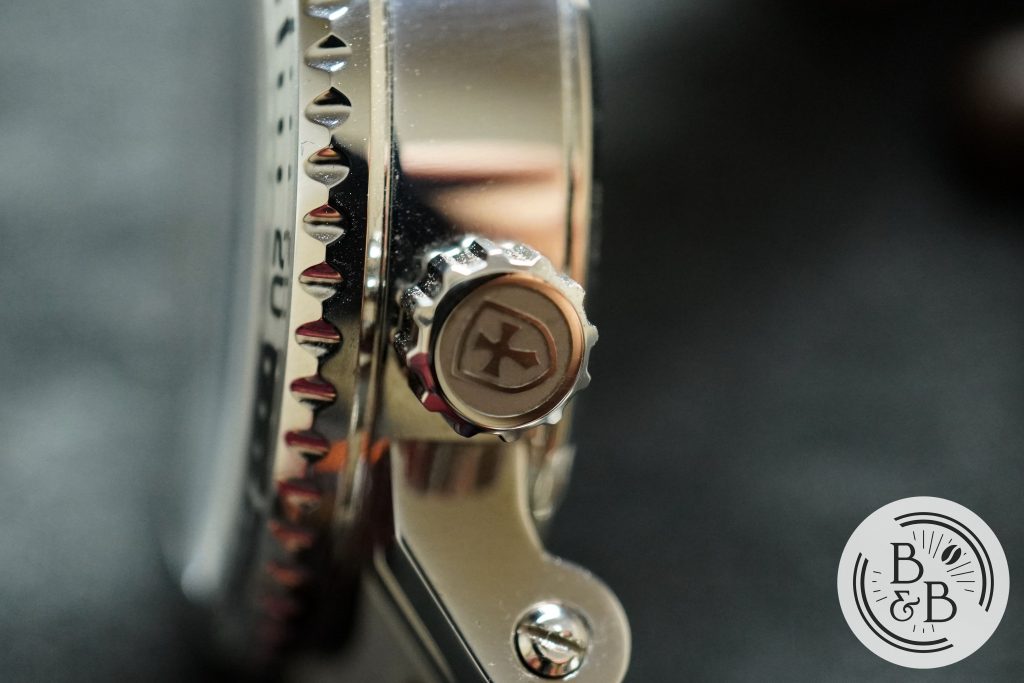 There is a signed crown at the 4 o'clock position that is reasonably well proportioned and is easy to grip and operate. There was no crown or stem wobble.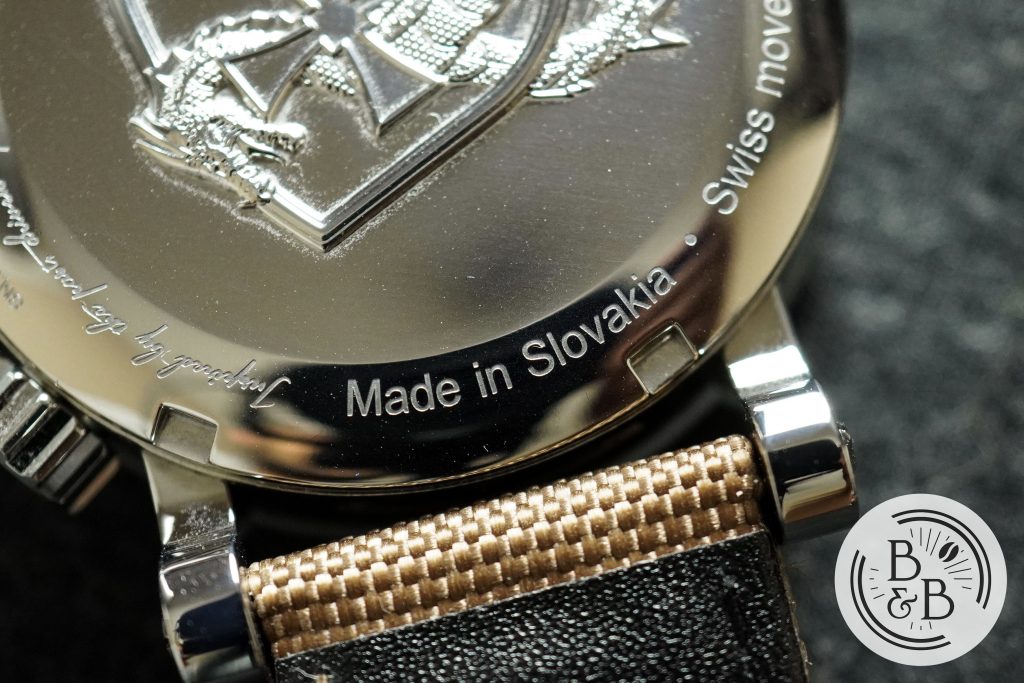 Flipping it over, you have a solid case-back with an embossed Leviathan and the brand's coat of arms insignia on it, along with some text and specifications.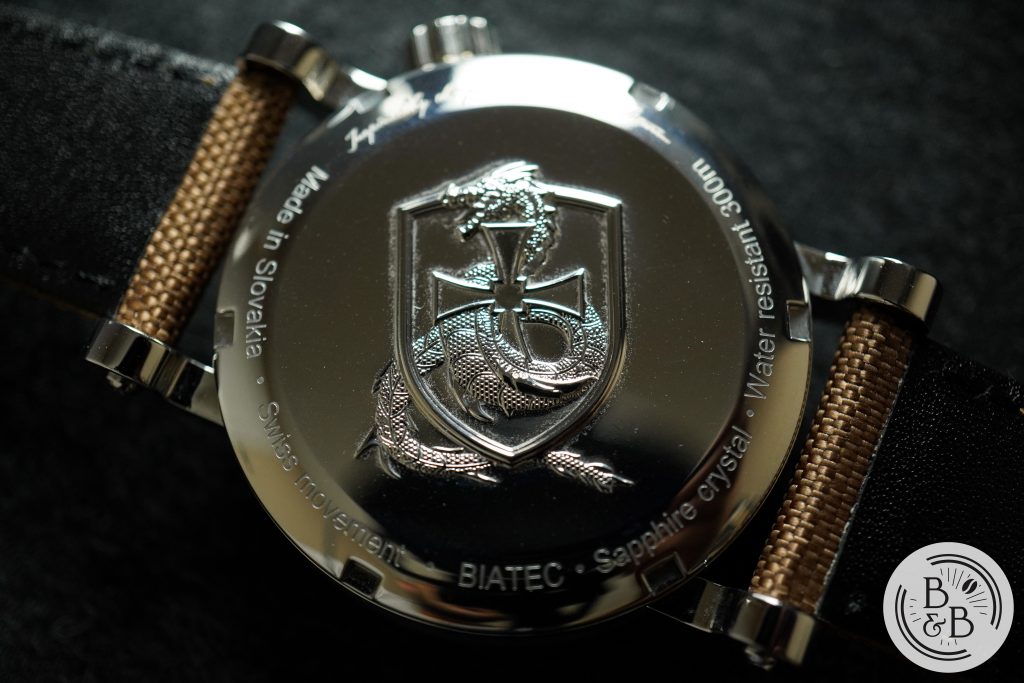 The watch is rated for up to 300m of water resistance, which is appropriate for a 13mm/14.75mm tall diver.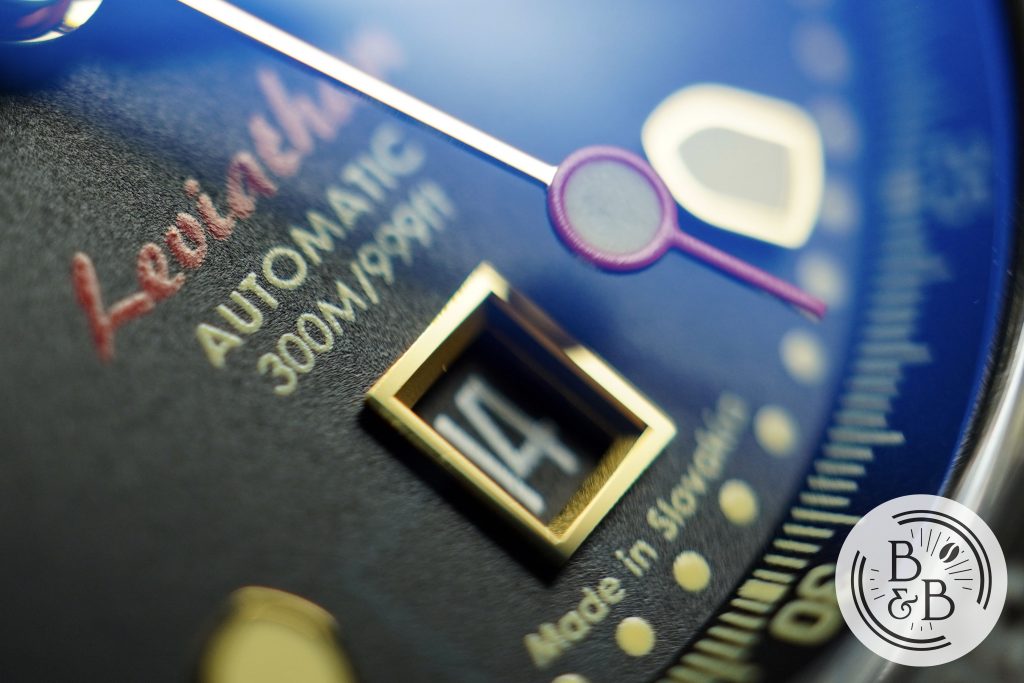 The crystal appears to have a blue AR coating on the underneath, and no coating on the top surface as far as I can tell.
---
Dial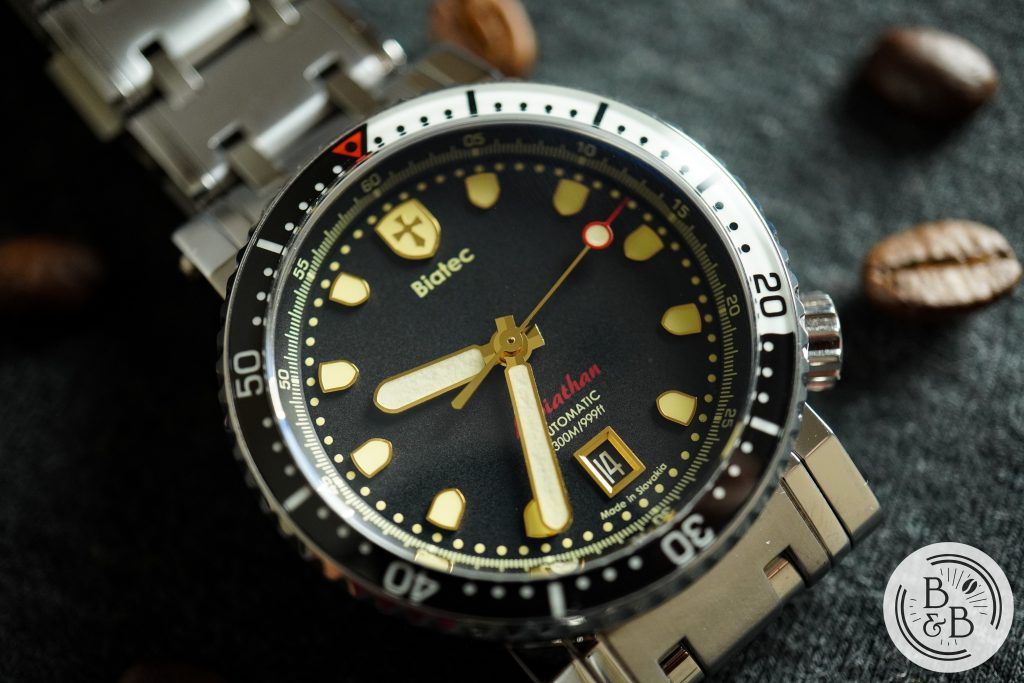 The brand's name was inspired by the presumed King Biatec, who appeared on Celtic coins in Bratislava in the 1st century BC. Yes, I read that on Wikipedia. What I really like about this watch is that the rest of the dial, and the color choices on this particular model, both continue to echo this Celtic design aesthetic, making it quite a unique piece.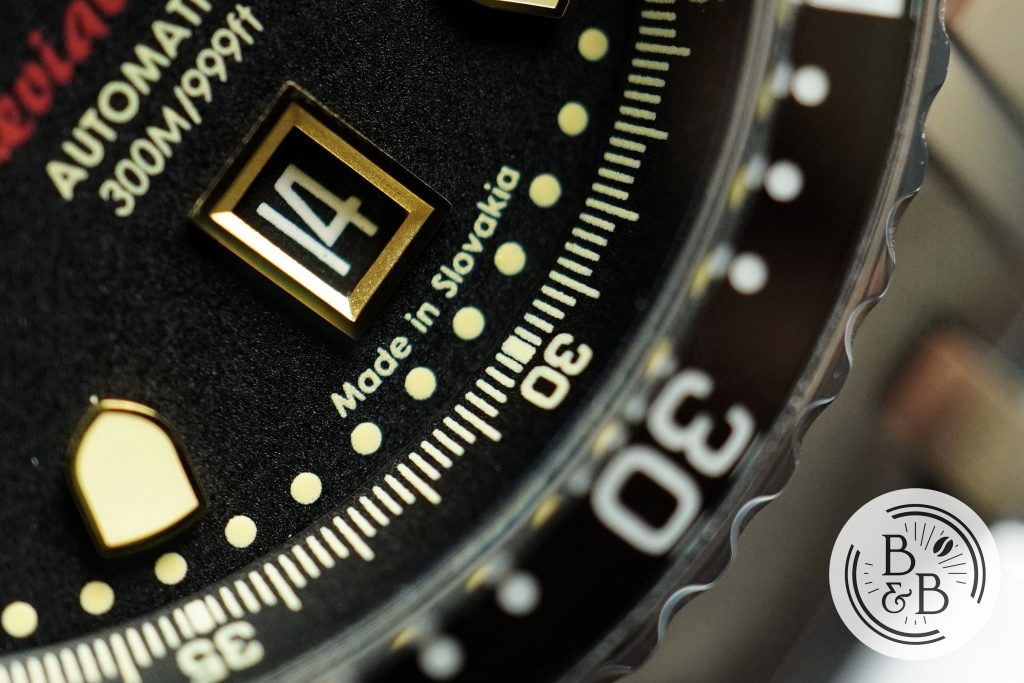 There is a perfectly aligned chapter ring that has a combination of arabic numerals, large ticks for minute markers and fine ticks for seconds markers. This is easily legible when you need it, and does a good job of blending into the dial when you don't.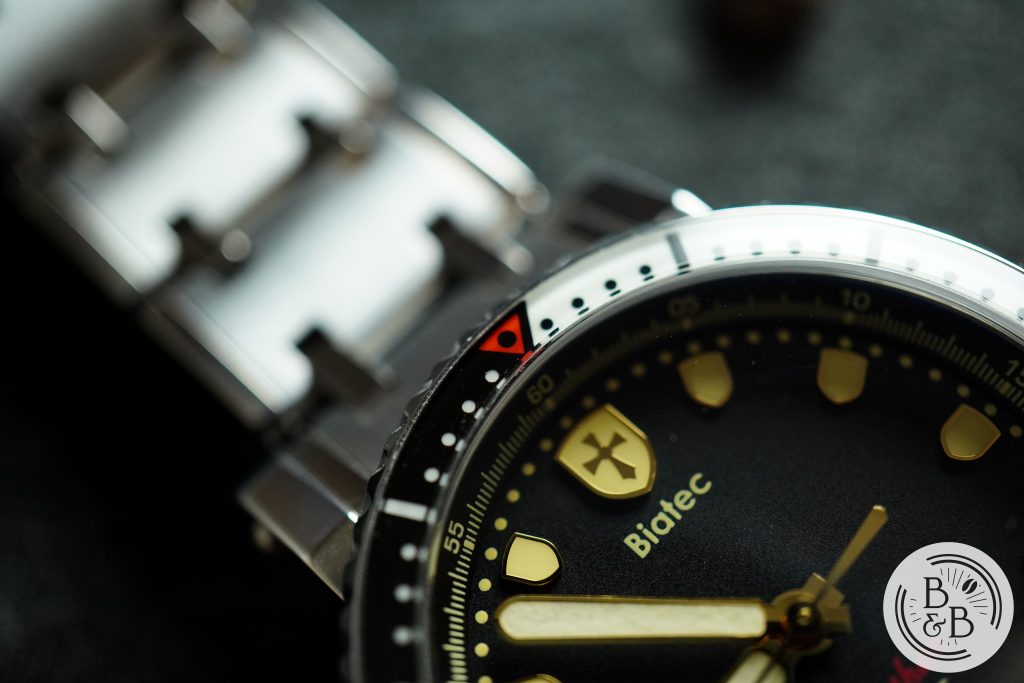 You then have a separate set of circular minute markers that surround the hour indices. Between the circular dots here and on the bezel, this really drives a big part of the watch appearance, and I think it works.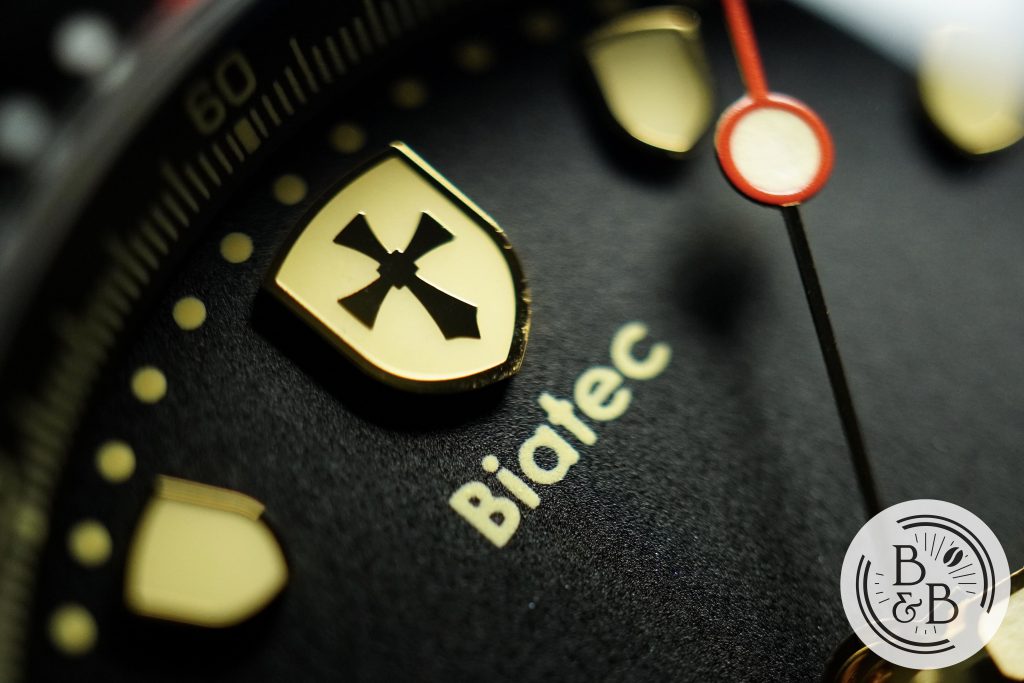 The hour indices look like shields, and smaller versions of the big and bold 12 o'clock index, that seems to be a coat of arms inspired by the Slovakian flag.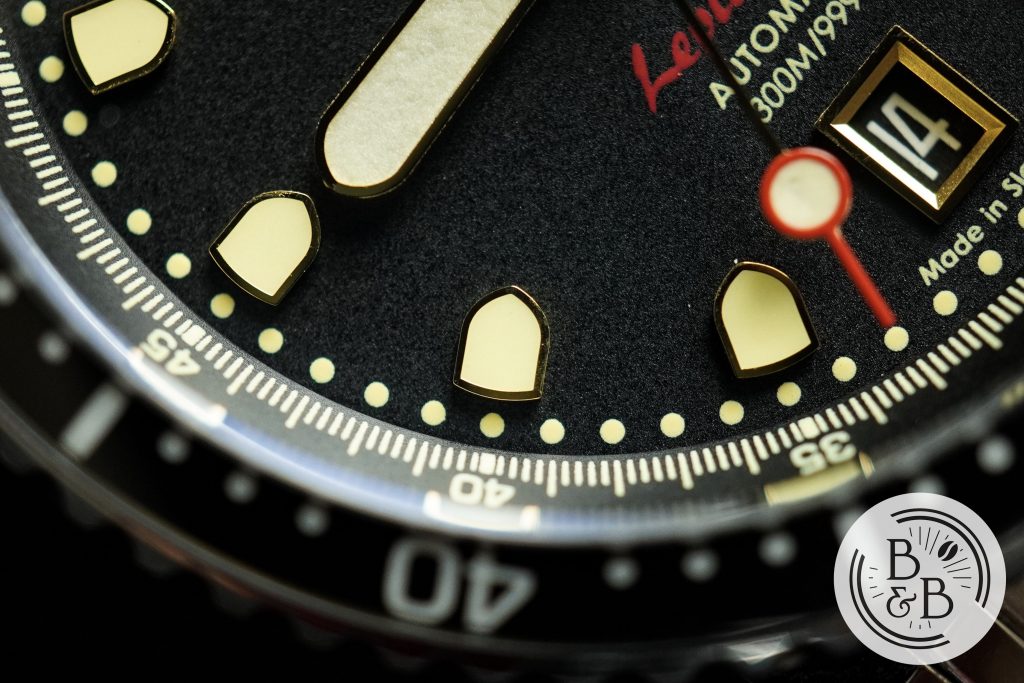 These miniature shields are generously lumed. Quite a few of them have finishing irregularities, and that's a bit disappointing because the quality control on the rest of the dial is mostly good.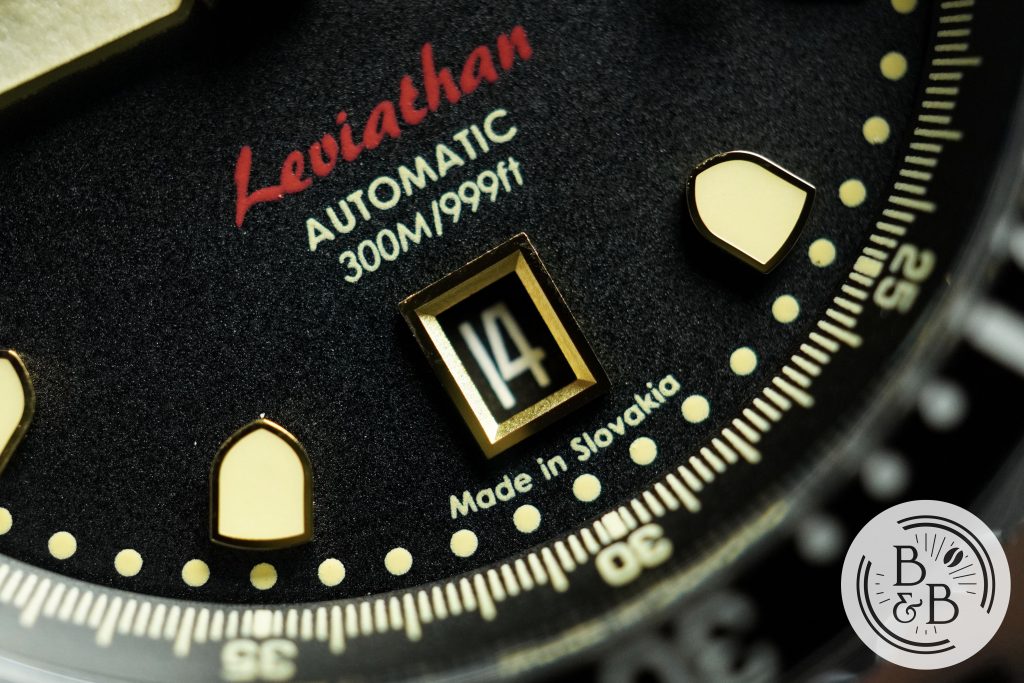 You have a beautiful framed date window at the 6 o'clock position. If you don't already know, I love date windows at the 6 o'clock position and I enjoy a well executed framed date window, so this was a total win. Well… almost. Some of those finishing irregularities can be seen on the date window too.
The handset is pretty unique too, and the hour and minute hands appear to be elongated versions of the indices. Really neat way to tie the whole design together, and this particular design allows for generous amounts of lume to be filled.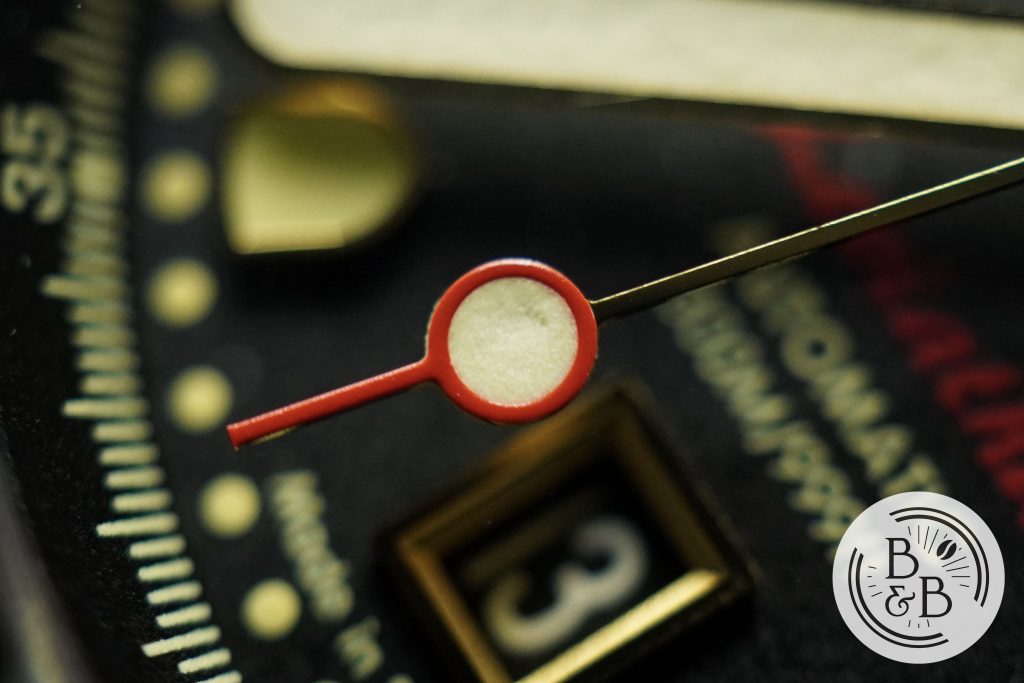 The seconds hand is red tipped with a lollipop style lumed element. I love a lumed seconds hand, so this is another big win for me.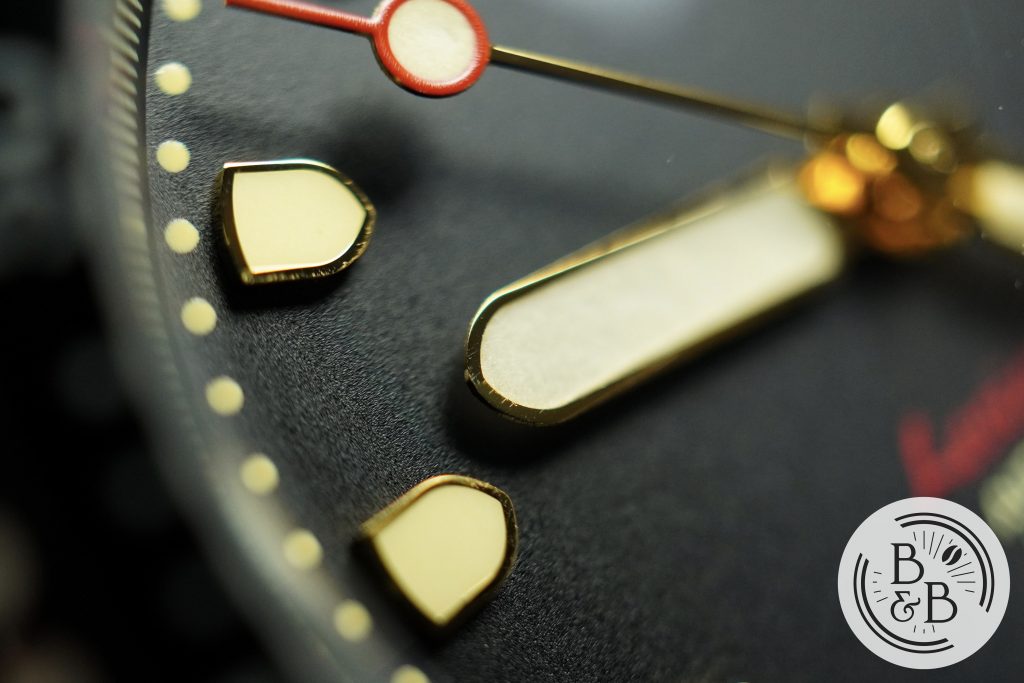 The finishing on the hands is mostly good, but there are some areas of the same irregularities; scratches mostly. Shame, because those are the only real issues on this otherwise amazing dial.
---
Lume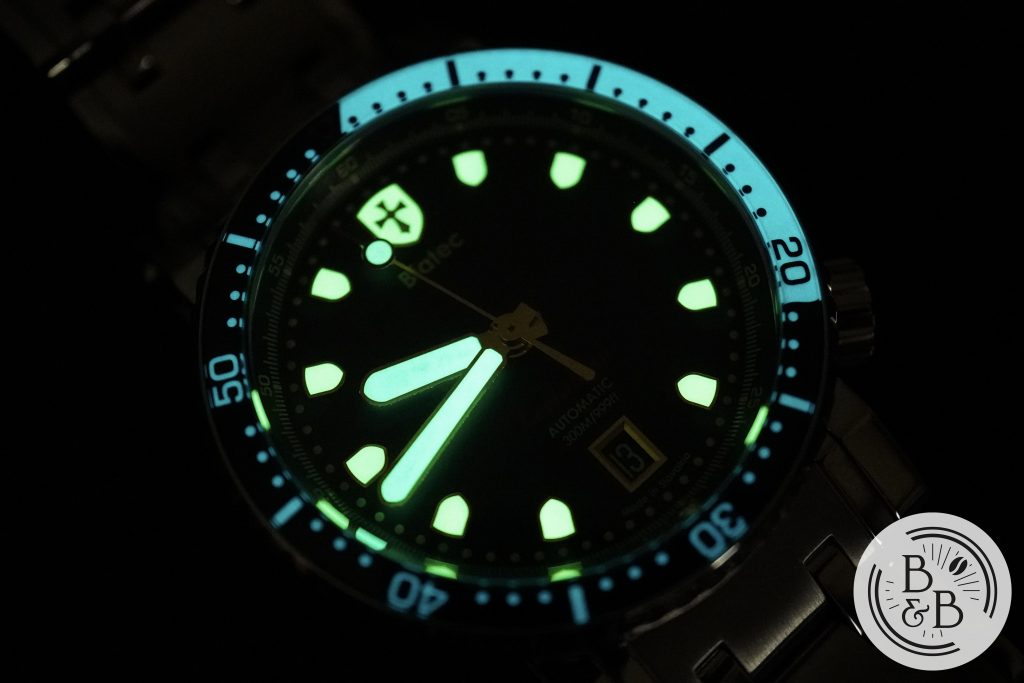 The lume design and layout is excellent on this watch. The bezel insert has generously lumed BGW9 elements and the dial is mostly C3, but I think the hands are BGW9 as well.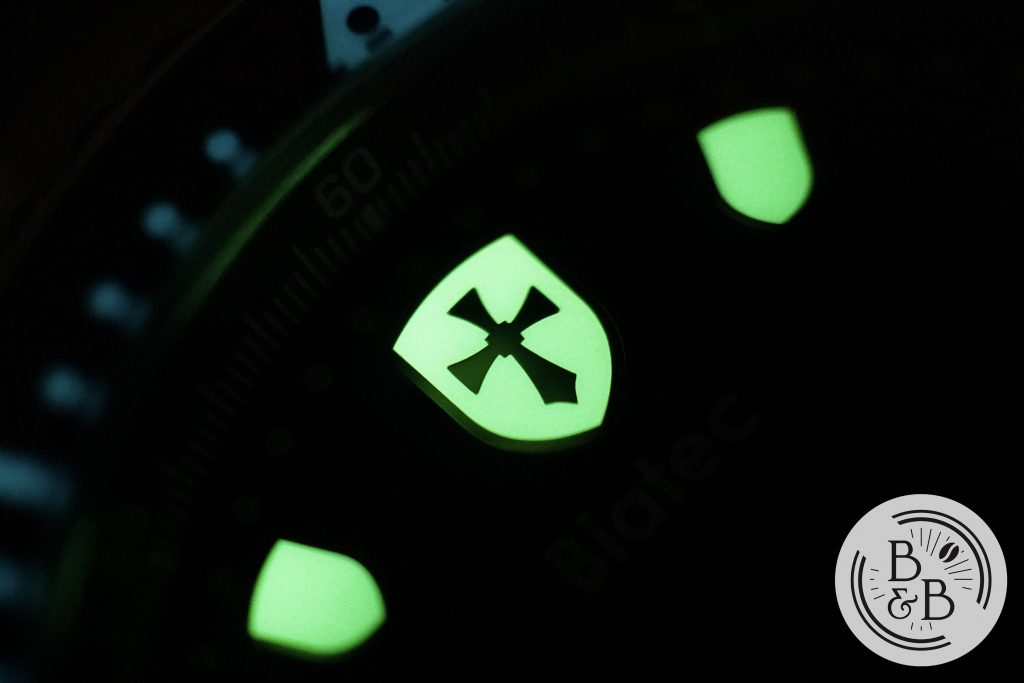 Even the Slovakian coat of arms inspired 12 o'clock index is lumed, and this looks pretty amazing. I'm totally sold on this, by the way. It looks badass.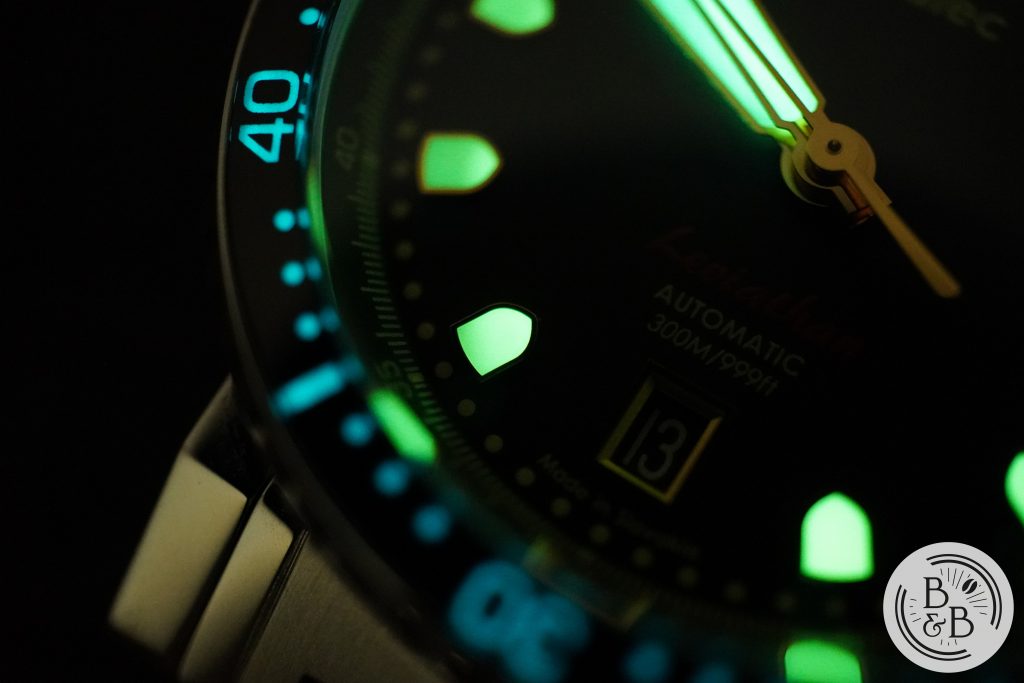 The rest of the indices are also generously lumed, so no complaints regarding the lume whatsoever.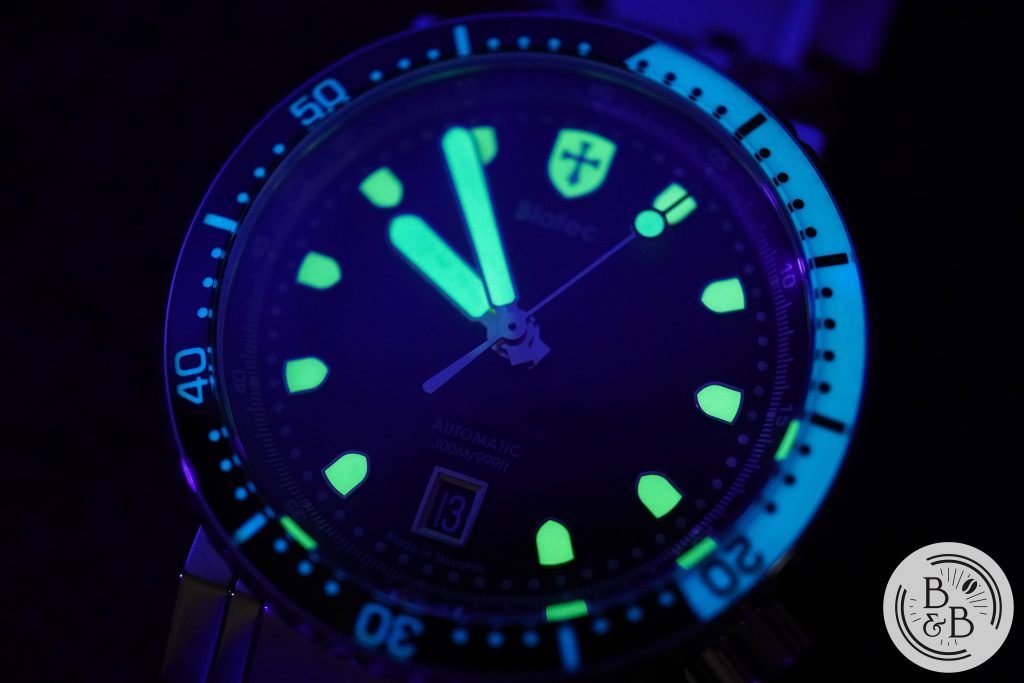 All the elements are sufficiently bright, and hold their charge well. The bezel fades a bit quicker than the rest, but that is expected given the limited application quantity and the thick sapphire insert sitting on it.
---
Bracelet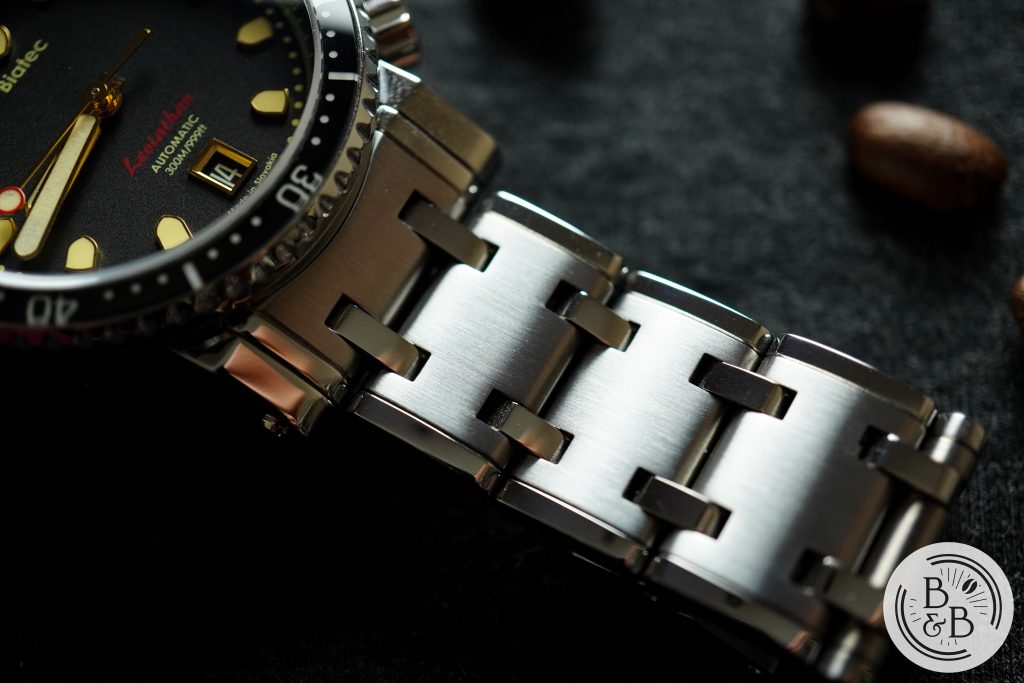 The Leviathan comes with a stainless steel bracelet, that I believe is also coated with their 'NanTec' coating. This bracelet doesn't look like your typical dive watch bracelet, and it quite refreshing to see, after looking at Oyster style knockoffs all day.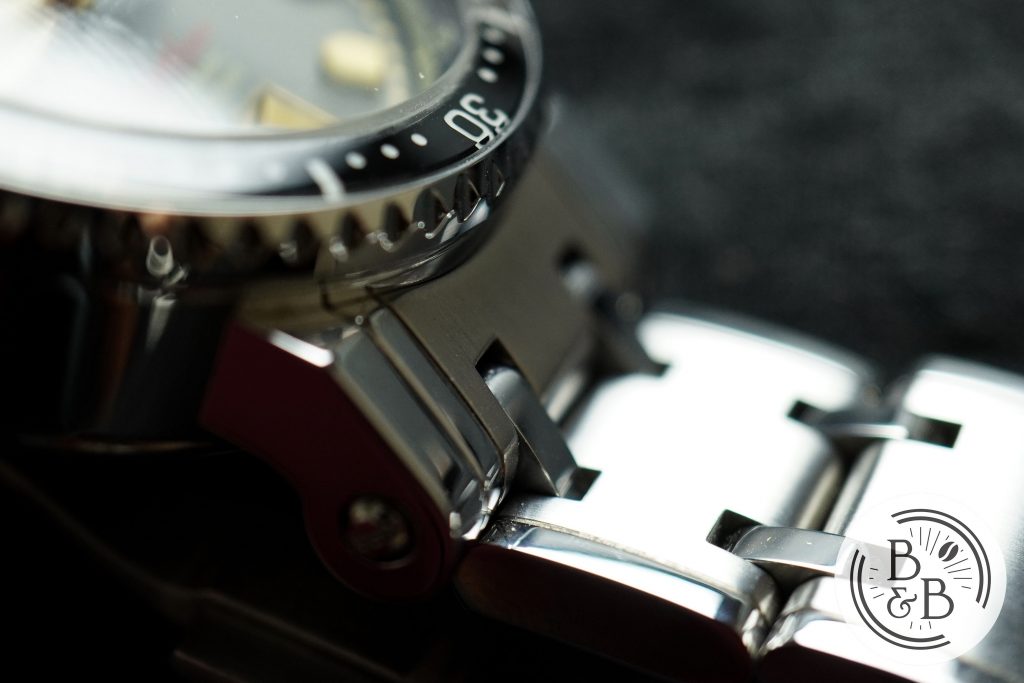 The end links are particularly impressive with female style end links that mate with the case perfectly, resulting in absolutely no wiggle at the case.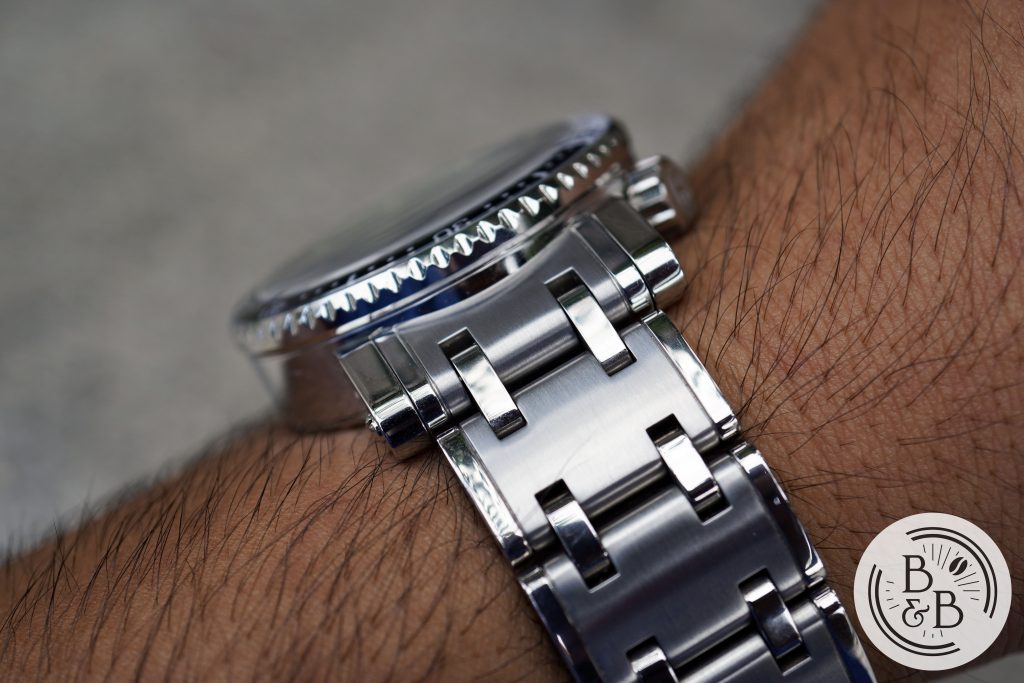 The links are screw-based and have brushed top surfaces, with high polished sides. The articulation is excellent and I didn't experience any hair-pulling or discomfort whatsoever.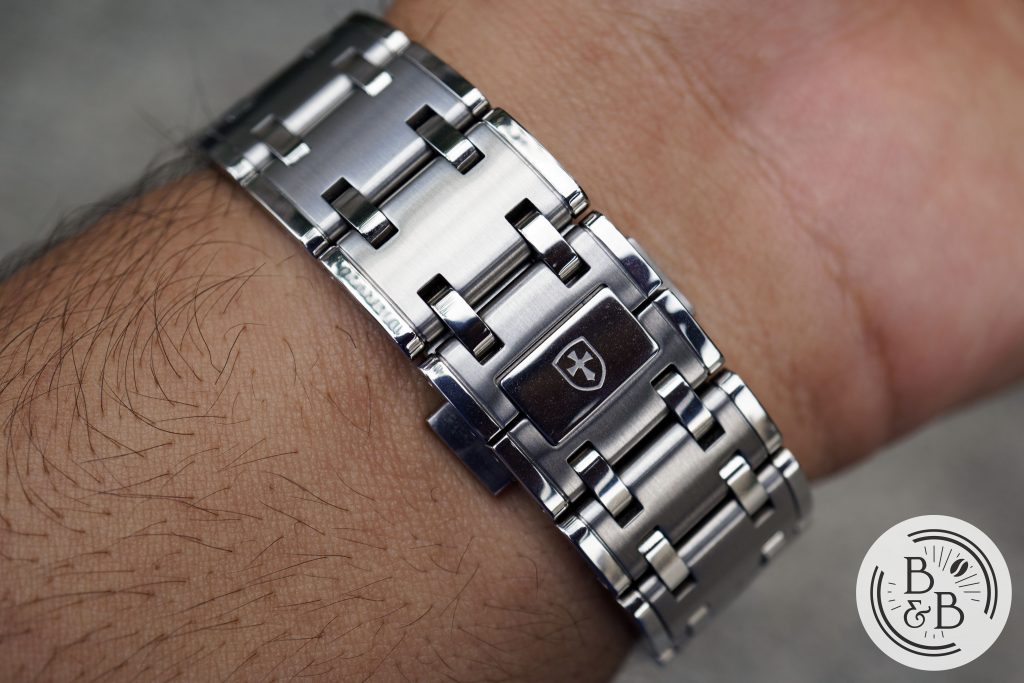 Unfortunately this almost perfect bracelet ends on a slightly negative note – the butterfly clasp mechanism. The rest of this watch is designed to be a serious, true to function dive watch. And it should've had a proper fold over clasp with micro-adjustments and quick adjustments to go with it. Instead you have a very simple butterfly style clasp, signed with the same coat of arms insignia. Any sort of micro adjustment is not possible, and I was only sent one half link. I did manage to get a good fit, but that might not be the case for everybody.
---
Movement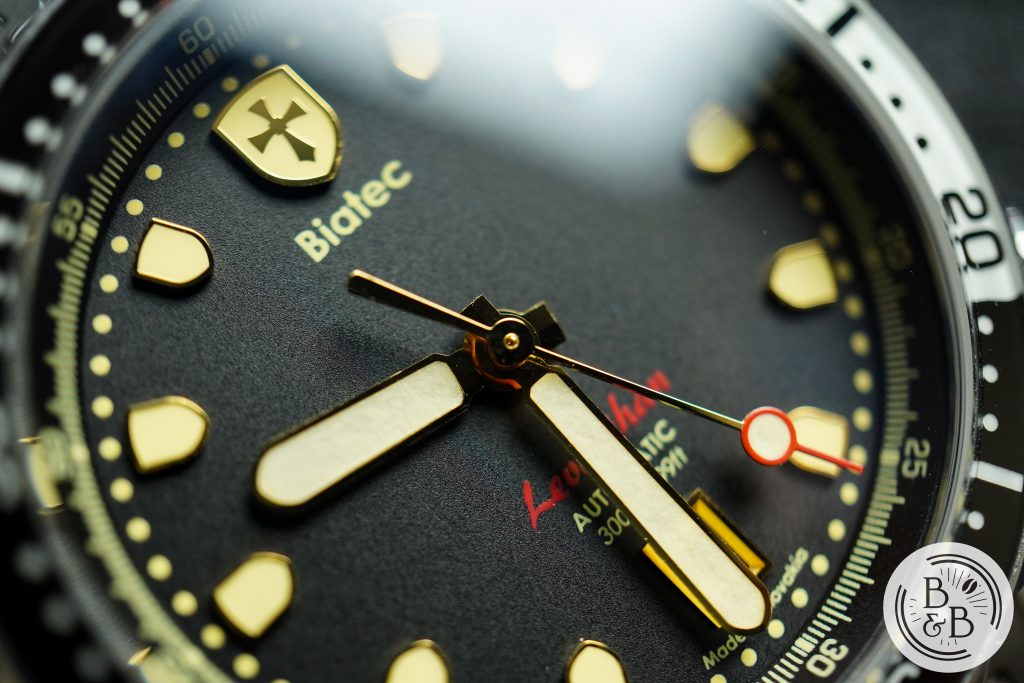 This watch uses a Sellita SW200-1 in the Premium / Top grade. No complaints with the choice of movement here, and for the roughly $1300 price, I think this is quite reasonable.
I logged the accuracy of this watch over a 3 day period and observed roughly -3.4 spd. I know this isn't a long enough duration to make bold claims about the movement, but this one is a pretty well regulated Sellita, from my experience. And considering it has likely been roughly handled by countless reviewers before me, these are very good numbers.
---
On The Wrist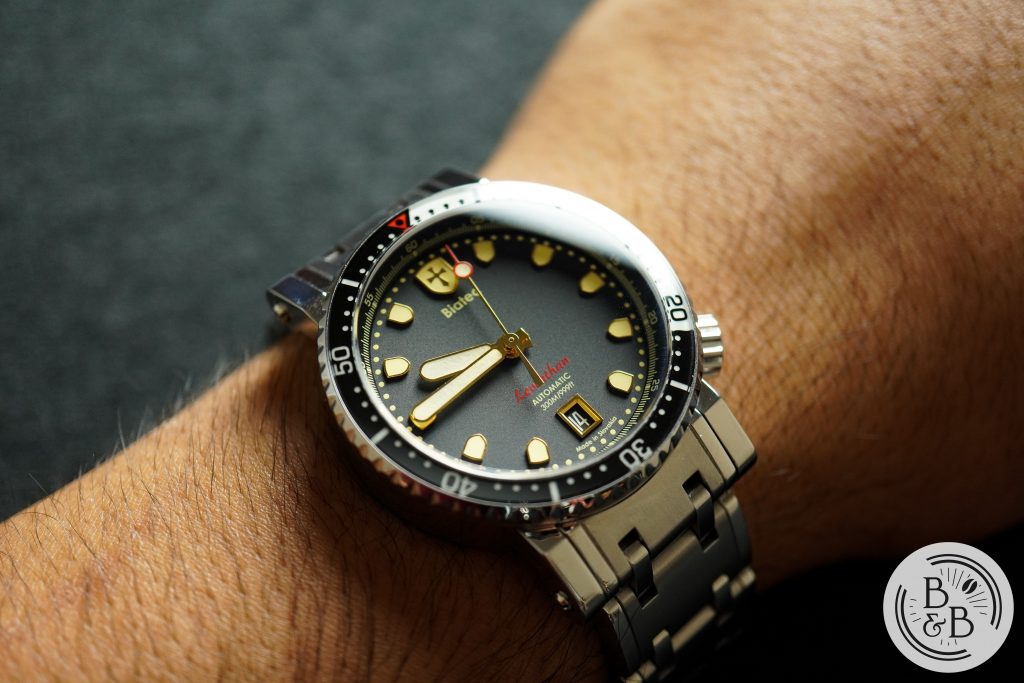 The 40mm diameter, 50mm lug-to-lug and 14.75mm tall case is a good size for moderate and large sized wrists. It seats nicely on my 6.25″ wrist.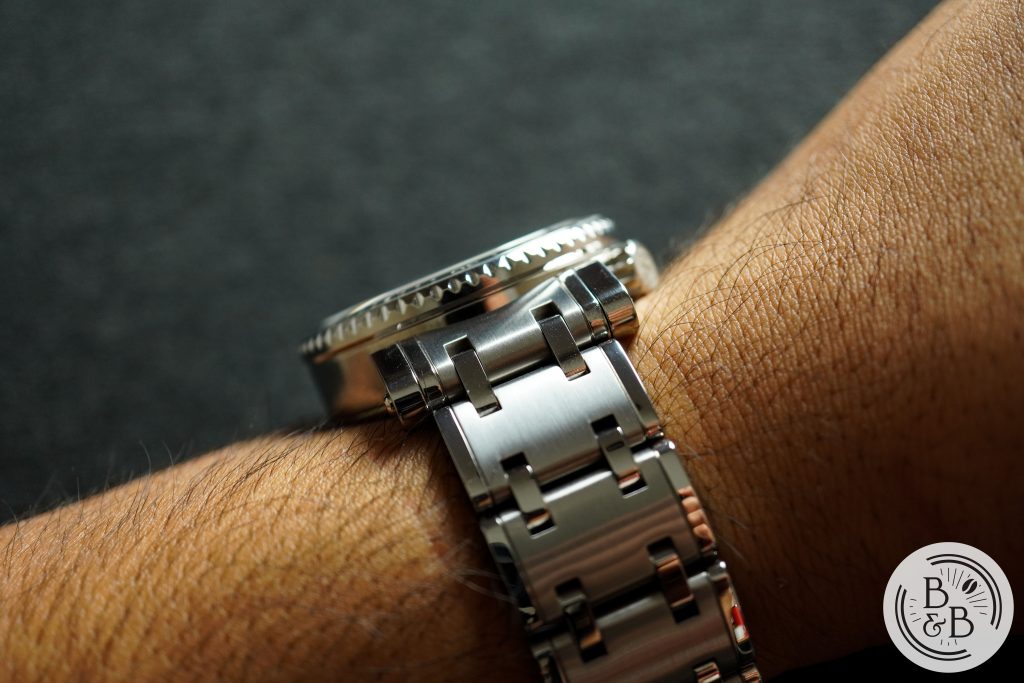 Don't let the 14.75mm height put you off, because nearly 1.75mm of that is the crystal.
It does sit a bit tall on the wrist, but is an otherwise well balanced watch thanks to the well articulating bracelet.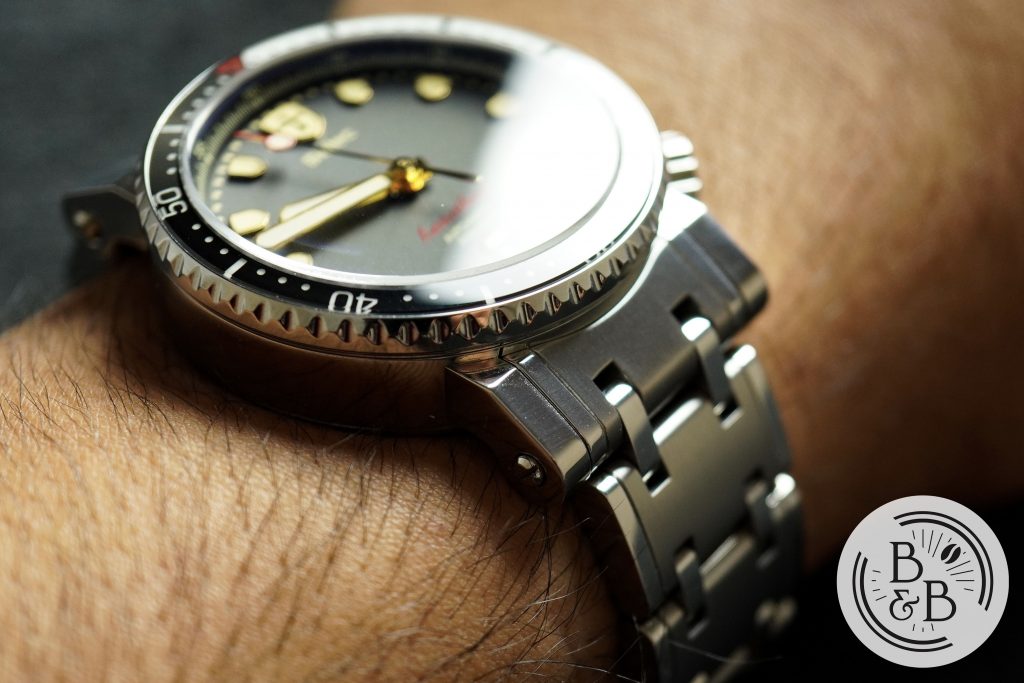 The lug-to-lug shouldn't put you off either since that is measured between the two edges of the case, and the angled lugs can be thought of more like end links in this case. The effective lug-to-lug width is closer to 47mm or 48mm.
---
Concluding Thoughts
I'm happy to wrap this one up quickly. I enjoyed the watch and wouldn't be opposed to owning one myself. It has a really interesting identity and I definitely connected with this piece, which is something I've been finding very difficult with dive watches of late.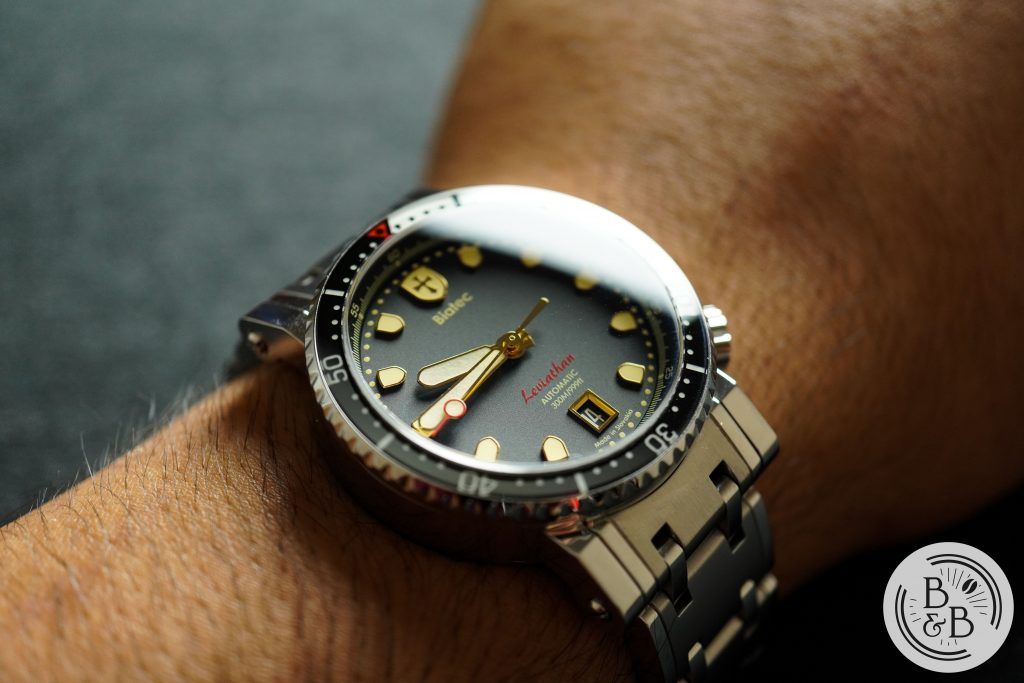 There are some finishing shortcomings on the indices, and I'm not a fan of the butterfly clasp, but I'm still happy to recommend this piece to those willing to live with both of those issues. I'll be keeping an eye on Biatec from here on.
---
Strap Change
---
Thanks for reading!