---
Disclaimer: These straps were sent to me to be worn and featured. These will not be returned. All opinions here are my own, and I am under no obligation to publish positive opinions. I was not paid by WatchBandit to write this article.
---
---
Watch Bandit
Watch Bandit is an online watch and strap retailer based in Berlin, Germany. But they're more widely known for their impressive range of watch straps. I've been following them for a while on Instagram, and they always impress with their terrific photography and well designed straps. They have their own line of straps called WB Originals, and they generously sent me a few to check out.
Unlike what you see in the above video, each typical order of a Watch Bandit strap will ship in a sustainable packaging that makes use of recycled paper. The packaging you see in the video was put together quickly, in order to get the straps to me during the COVID-19 pandemic, which made regular packaging and shipping methods impossible.
Please read their post below to get a better idea of their commitment to sustainable and recycled packaging:
Let's check out these straps!
---
NATO Strap (Blue)
Let's start with a NATO. This is from their regular NATO line-up, and I requested the Blue option. The quality of the fabric used is good, but the hardware quality is excellent.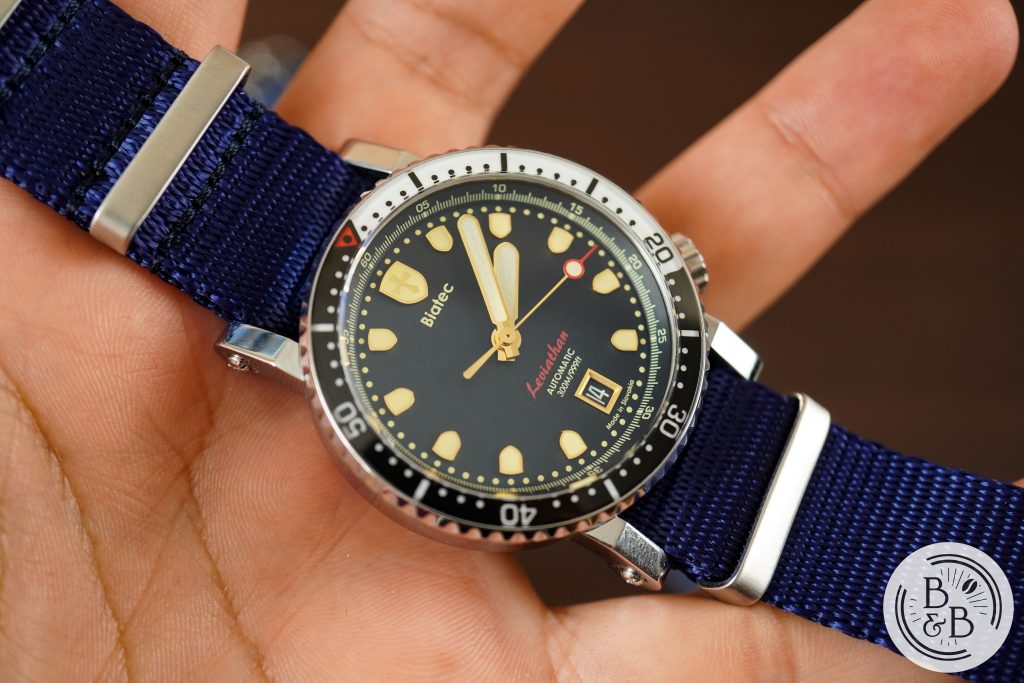 Unfortunately, I have spoiled by their premium NATO series, which costs another 10 euros. The weave on those is a lot more compact and feels silky smooth in comparison. This isn't a bad quality NATO at all, but if you have more money to spend, I would put it towards their premium lineup instead.
That said, this is still smooth and is sufficiently thick, making it quite durable. This is light-years ahead of the cheap NATO straps that you can find online. I tried it on a few dark dialed watches like the Biatec Leviathan, and I think it worked out great.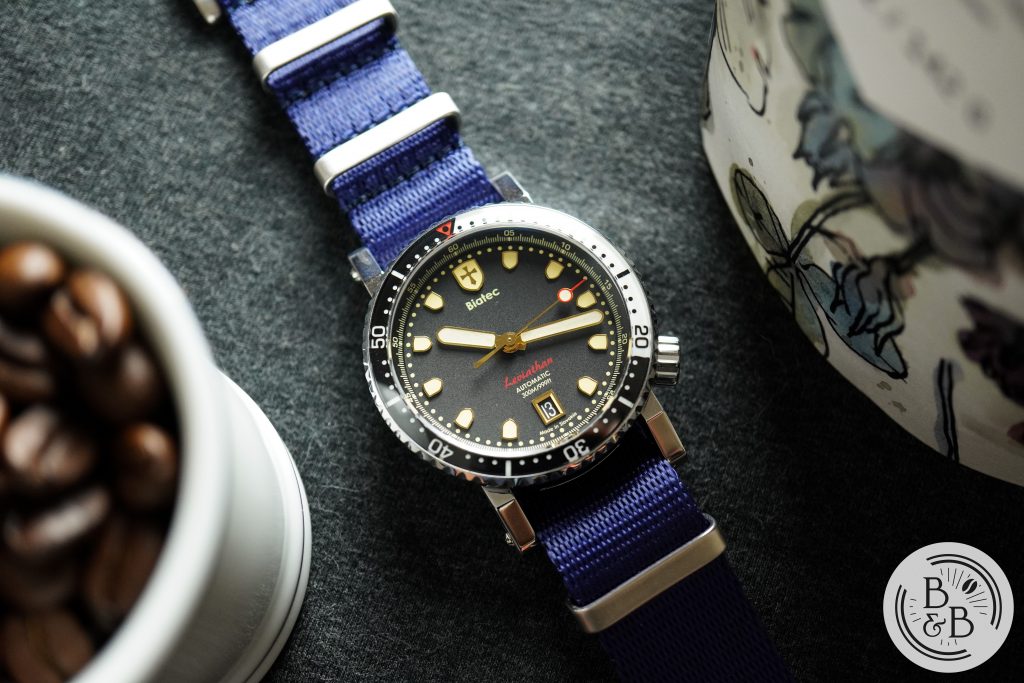 Link: https://watchbandit.com/product/nato-strap-blue-wb-original/
---
Premium NATO Strap (Military Green)
Among fabric straps, I'm not usually one to gravitate towards NATO. I don't like the added bulk that a NATO adds to some (already) bulky watches. So you'll very rarely see me with a NATO, but the WB Original Premium NATO is likely to be one of them, if you do. The quality of fabric on this strap is excellent – it is silky smooth but extremely durable.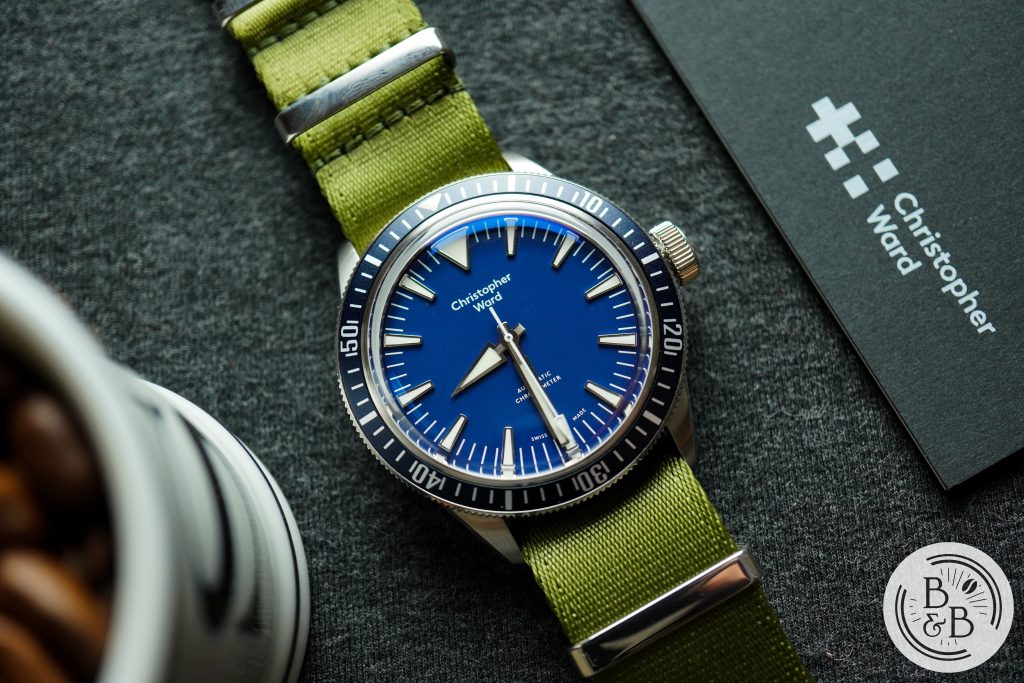 I've been wearing my Tudor Black Bay and Vandaag Schallmauer on this strap quite frequently and I'm very impressed by both the quality and comfort. Total winner here. This is not a cheap strap, but your money gets you quality stuff.
Link: https://watchbandit.com/product/nato-strap-military-green-wb-original/
---
Premium Adjustable Nato Strap (Burgundy/Black/Beige)
This is another from their Premium line, and is an adjustable NATO. I asked for the burgundy-black-beige combo as I wanted to try something different from the usual blue and black color palette that I go for.
I think the quality of the strap and the hardware is great, and it works particularly well against gold case watches such as this Vandaag Primus. Before you start to yell at me for putting a formal/dress watch on a NATO, look at these pictures! Not too bad, right?
It worked very nicely against the bronze case of the Zelos Mako v3 too, which has gilt/polished bronze indices to match the beige accents on the strap.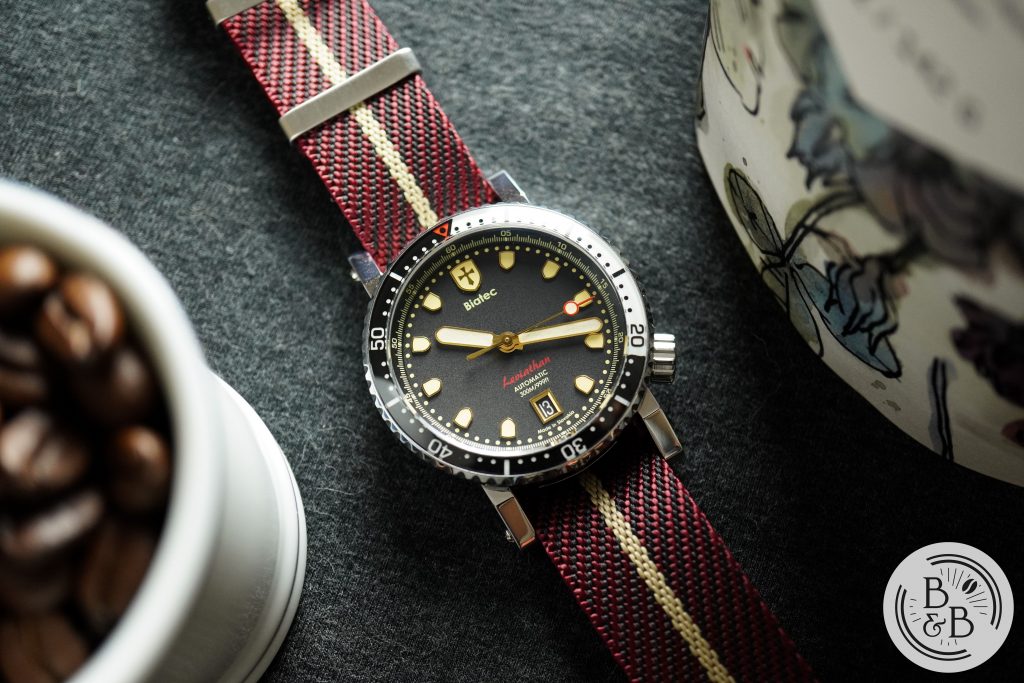 Link: https://watchbandit.com/product/premium-adjustable-nato-strap-burgundy-black-beige-wb-original/
---
Two-Piece Nato Strap (Blue & Sky Blue)
This two piece NATO appears to be double layered, and comes across as being a very durable strap. It is still plenty flexible and comfortable on the wrist. I got the blue-skyblue option because I love blue, obviously. But this has been difficult to pair with the watches that I currently own.
The closest pairing I could find was my Atelier Wen Hao, but I'm still waiting on the right watch to come along for this strap. The quality is as good as the above NATOs, with the same excellent hardware. My personal preference against regular NATOs is the leftover strap material and the added bulk under the case. Two piece NATOs fix that problem for me, so I'm looking forward to finding the right home for this watch! I clearly need to buy more watches 🙂
Link: https://watchbandit.com/product/two-piece-nato-strap-blue-sky-blue-wb-original/
---
Textured Calfskin Watch Strap (Night Blue)
Next is the textured calfskin in Night Blue. The quality on this strap is incredible. Everything from the material, to the stitching, to the finishing on the sides just screams quality. For what you're getting, the 39€ price is very reasonable. I have $80-90 straps that are of the same quality.
The inner lining is excellent and the strap is super comfortable straight out of the box. This strap is likely to be a bit more weather resistant compared to the suede we will look at a bit later. The blue color is gorgeous, and it has looked great on every watch I've put it on. The leather is naturally tanned and sourced from Tuscany, Italy.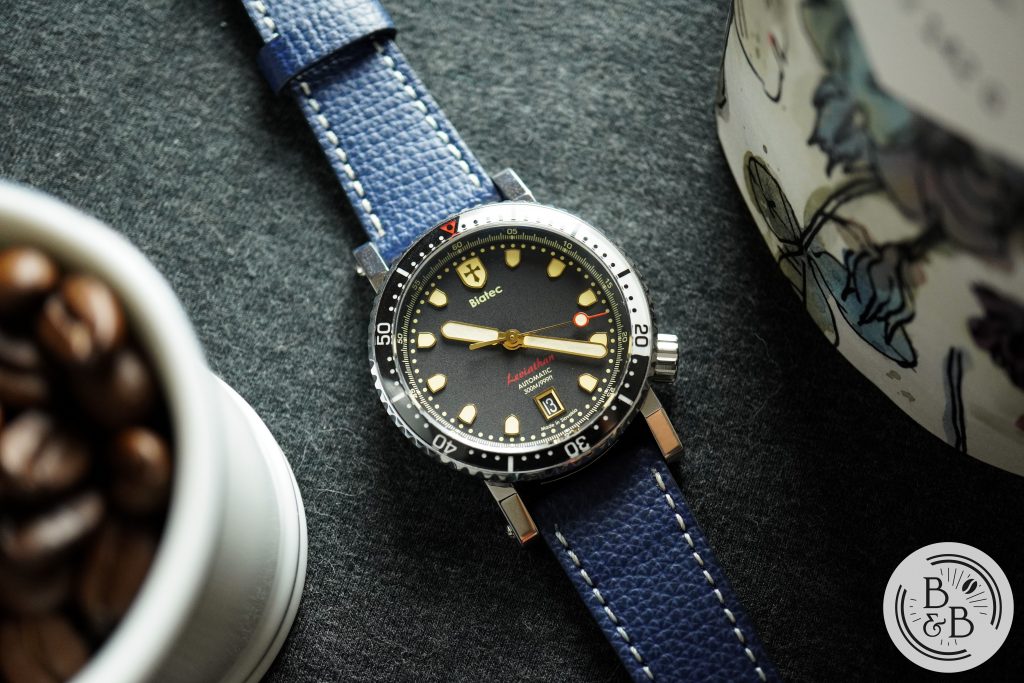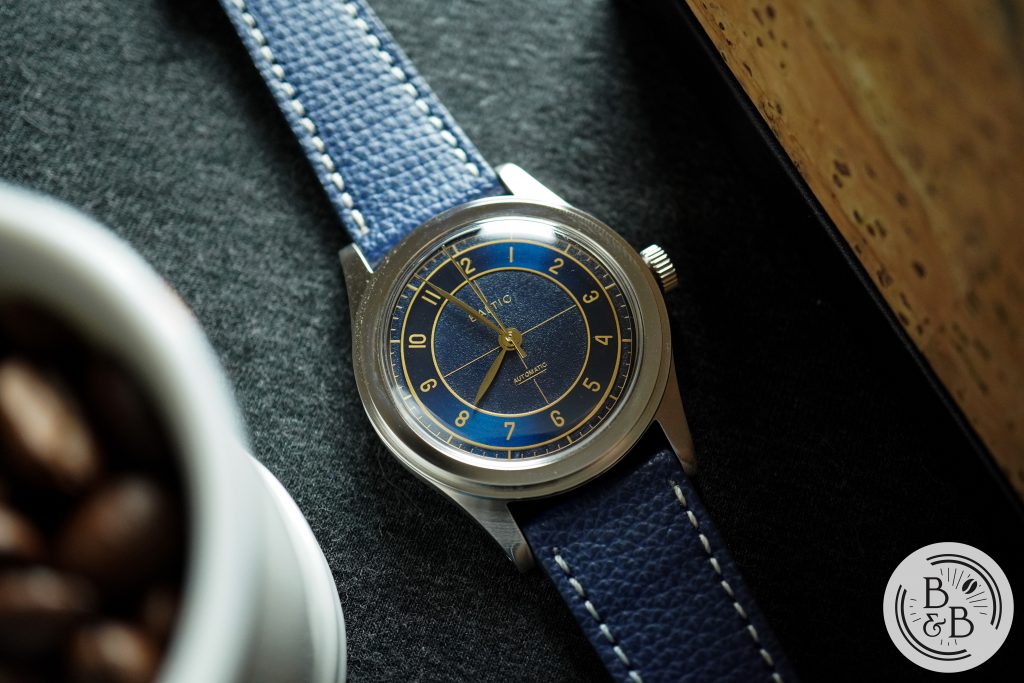 Link: https://watchbandit.com/product/textured-calfskin-watch-strap-night-blue-wb-original/
---
Canvas Strap (Beige)
I like straps that are not leather because I usually wear dive watches and tool watches. When I wear a leather strap, I often get worried that I could ruin it because of rain, or unexpected dirt, etc. I've been looking for a nice canvas strap to add to my collection, and picked their beige option. The beige color works really well with the tactical/tool watch aesthetic.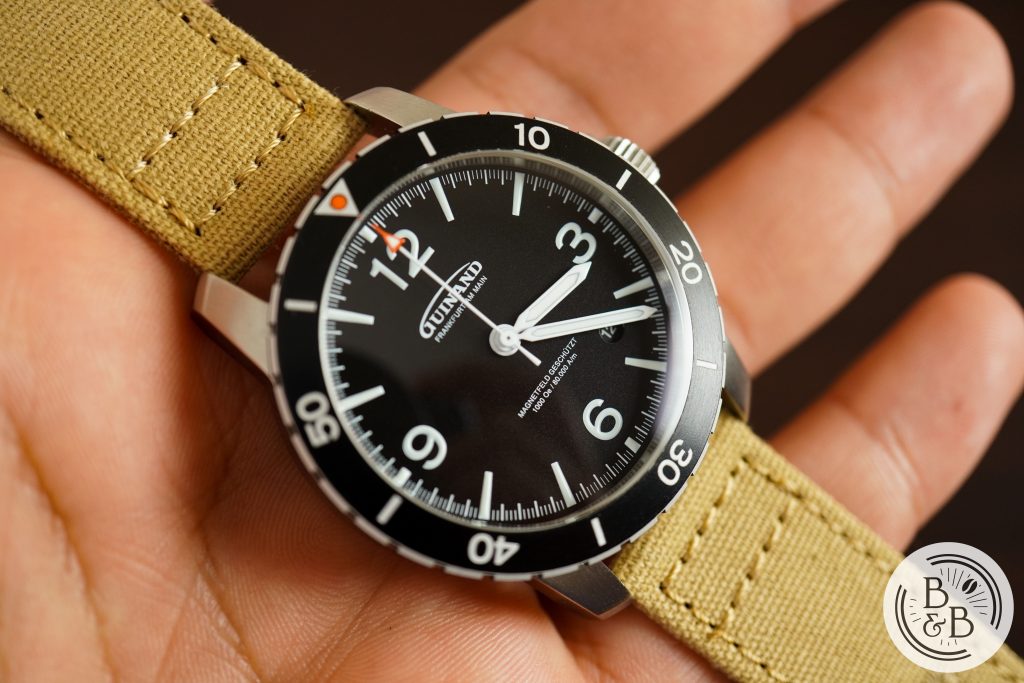 This is a stress free, comfortable strap that you can just slap onto your watch and go on with your day. If it gets wet, you can just dry it out. If it gets dirty, you can quickly wash it off. Overall, this is an excellent option for a daily strap, as long as you don't need a formal aesthetic.
The quality of fabric used is excellent, and the hardware is the same as what is on their premium NATO line, which is very good. This is just a good strap to keep in any collection, and will definitely find use.
Link: https://watchbandit.com/product/canvas-strap-beige-wb-original/
---
Vintage Leather Strap (Petrol Green)
Their vintage leather strap collection has a lot of very interesting colors, but the Petrol Green caught my eye. I've been gravitating towards green a lot, both in watches and straps, and this one looks incredible in person. The leather is a bit stiff on arrival, but only takes a day or two to break in. Not much effort is required to get it into shape – just wear it!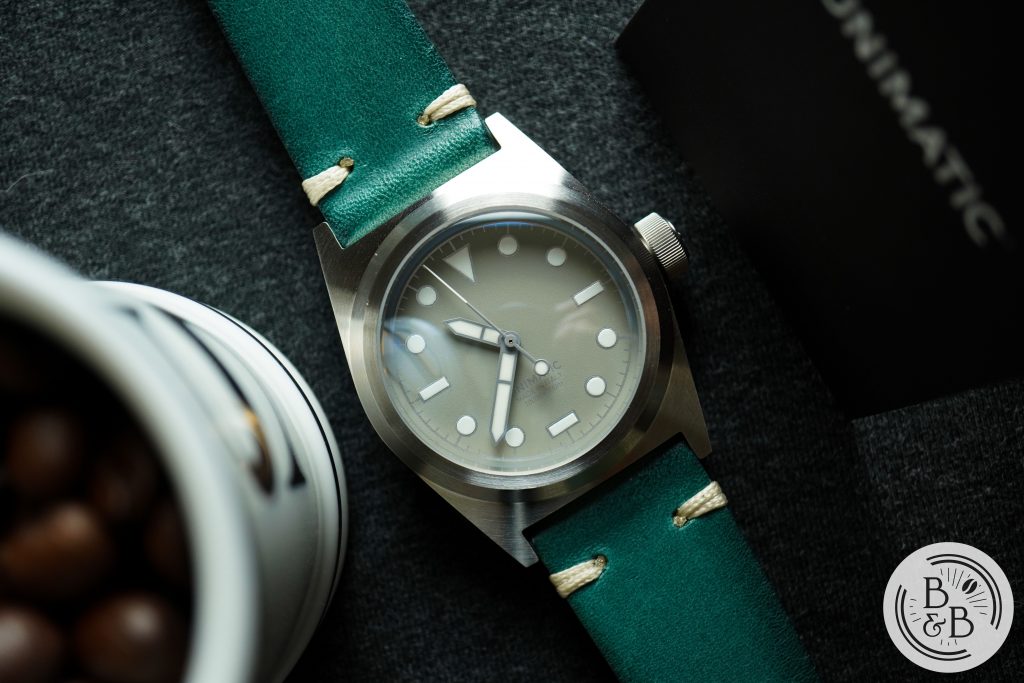 This strap and color is quite versatile, and looks great on both dark and light colored dials. I originally got it to wear with my Tudor Black Bay Blue (ETA). But I've been getting a few more 22mm watches to review, like this Unimatic U2-F and Christopher Ward C65 Dartmouth, and I think they both looked great on this strap. The leather is sourced from and tanned in Tuscany, Italy. And as expected, completely handmade.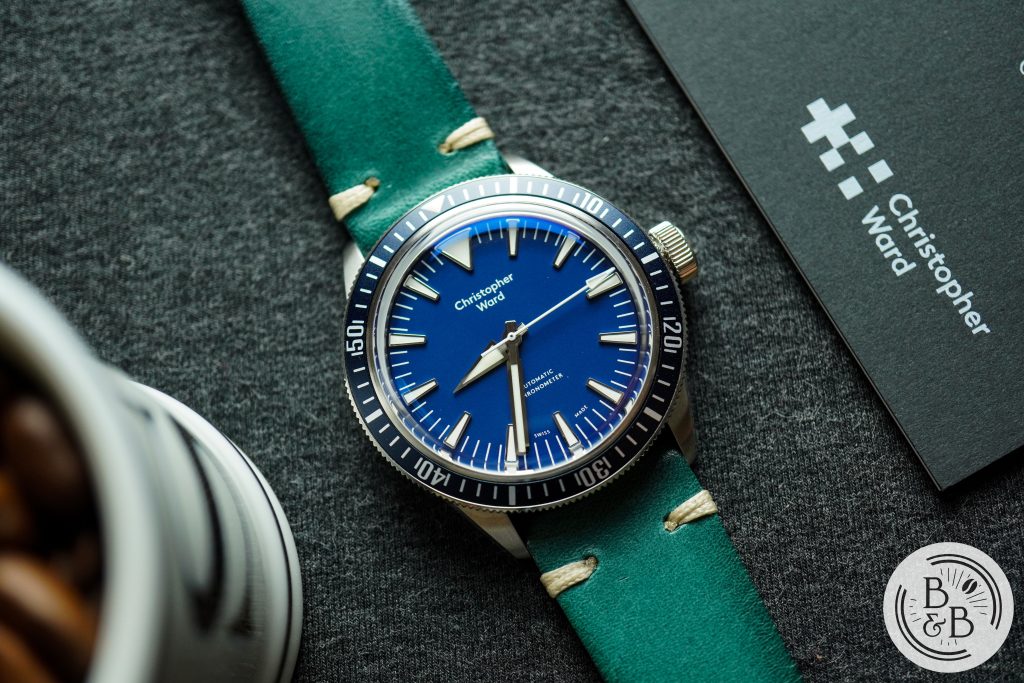 Link: https://watchbandit.com/products/watch-bands/watch-strap-brands/wb-original/?filter_watch-strap-type=vintage-strap
---
Suede Strap Vintage (Ocean Blue)
Another favorite of mine from this collection is the Ocean Blue vintage suede strap. It is the perfect combination of being supple and flexible, while also being sufficiently thick and robust. As with all suede, this isn't a weather proof strap, so I recommend using it on dressier pieces that won't come in contact with sea water. The leather is naturally tanned, and sourced from Vera Pelle (genuine leather).
This strap looks like it was made for my Atelier Wen Hao and I'm in love with this combo. I've been searching for the right shade of blue for this watch, and this strap is it!
I did try it on a few other watches that came in for review, and it has been surprisingly versatile. I think it looked particularly nice on the Baltic HMS002.
Link: https://watchbandit.com/product/suede-strap-vintage-ocean-blue-wb-original/
---
Sailcloth Watch Strap (Khaki)
I had previously heard of Watch Bandit because of their Sailcloth straps. They seem to have developed a very good reputation for making affordable sailcloth straps that are also of very good quality. I requested a Khaki color strap as I think it works well with dark dials, and also has a somewhat tactical/tool aesthetic for diver and tool watches.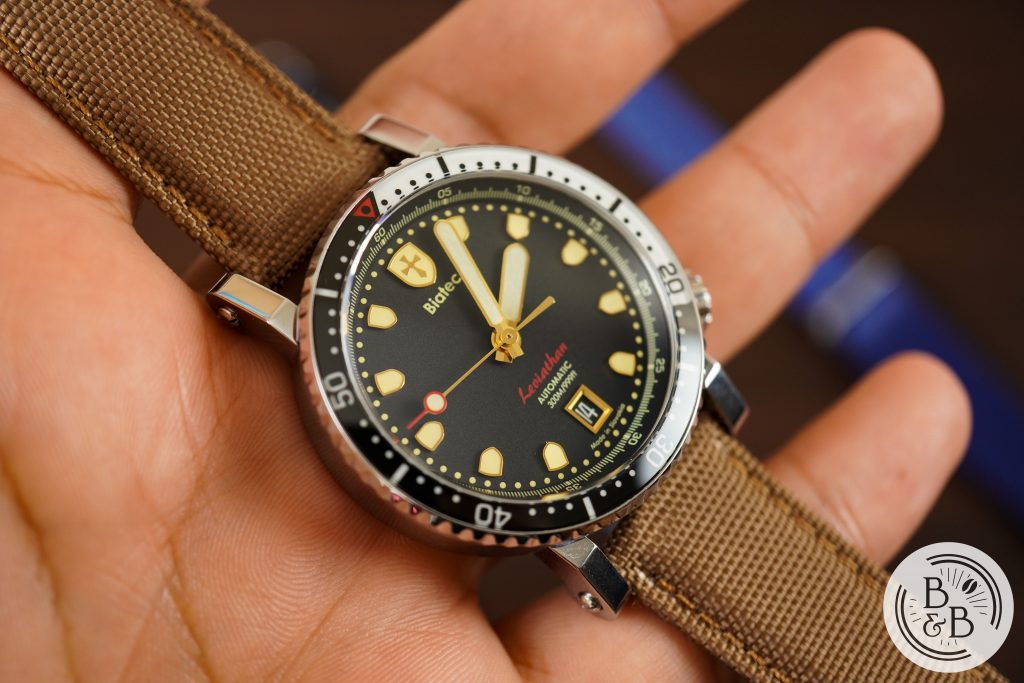 I found these straps to be a bit stiff upon arrival, but after a few days of usage, they break in quite nicely. The material is very robust and these look like they will last a lifetime. They appear to be completely waterproof and made of very strong nylon. Just put a little effort into flexing it, and you'll reap the rewards in a few days!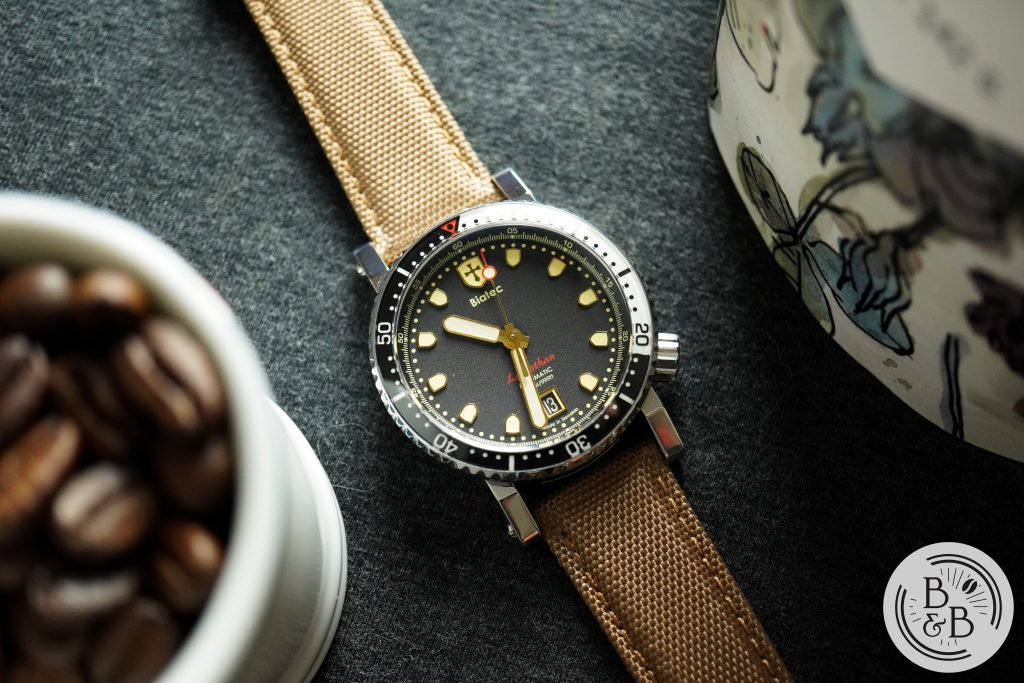 Link: https://watchbandit.com/product/cordura-watch-strap-khaki-wb-original/
---
Thanks for reading!