---
Disclaimer: I purchased this watch pre-owned and was not externally incentivized in any way to make this review. This review is not sponsored by Seiko, or any other entity. All opinions here are my own. Since this watch was purchased pre-owned, and worn/used, please make note that the experience might differ slightly from that of a brand new watch.
---
---
Contents
---
Alpinist Blue L.E
I don't think I need to introduce the brand so I'll dive right into the watch. This is the SPB089, or the Blue Alpinist, or the Limited Edition Blue Alpinist, or the Hodinkee Alpinist. It was released in early 2019, and has quickly become a collector's favorite. With a retail price of $600, and a limited release of only 1959 units, this watch quickly began to trade over retail, and I ended up paying more than $600 to get this one. I've even seen some mint condition pieces go for about $1500 recently. If a Seiko selling for nearly 3x it's retail price isn't a sign of the apocalypse, I don't know what is.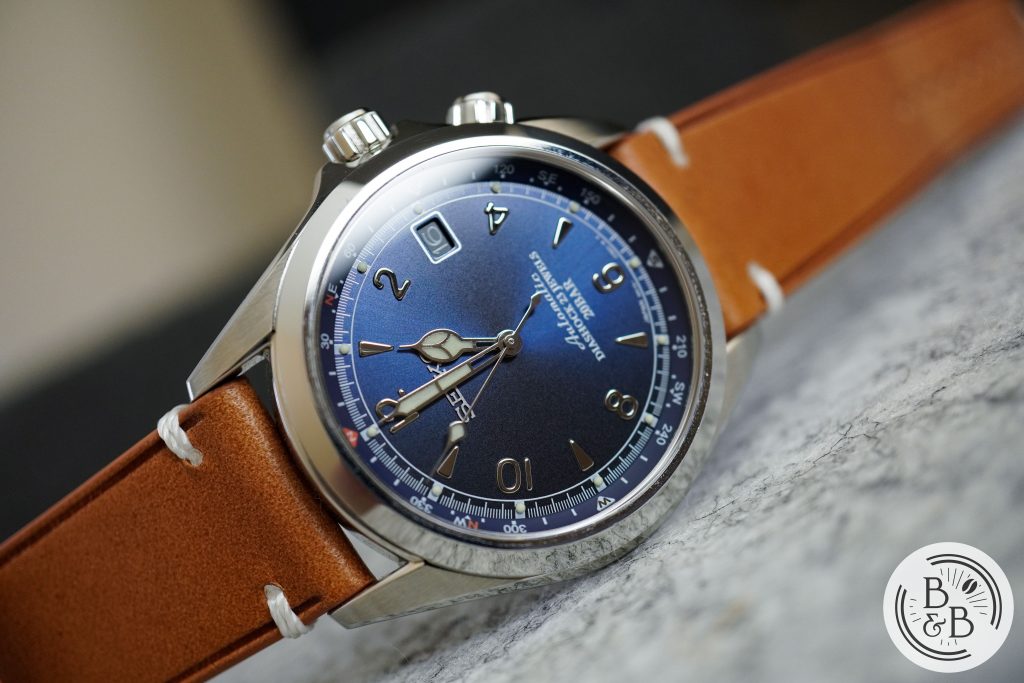 My primary reason for purchasing this watch was one of curiosity; to see what the fuss was all about. And it is a blue watch, so there's rarely ever a good reason to not buy another blue watch. That said, I'm not the world's biggest fan of Seiko watches, so I'll put that out there so that you can account for this bias in all my opinions – both good and bad.
Let's check it out!
---
Case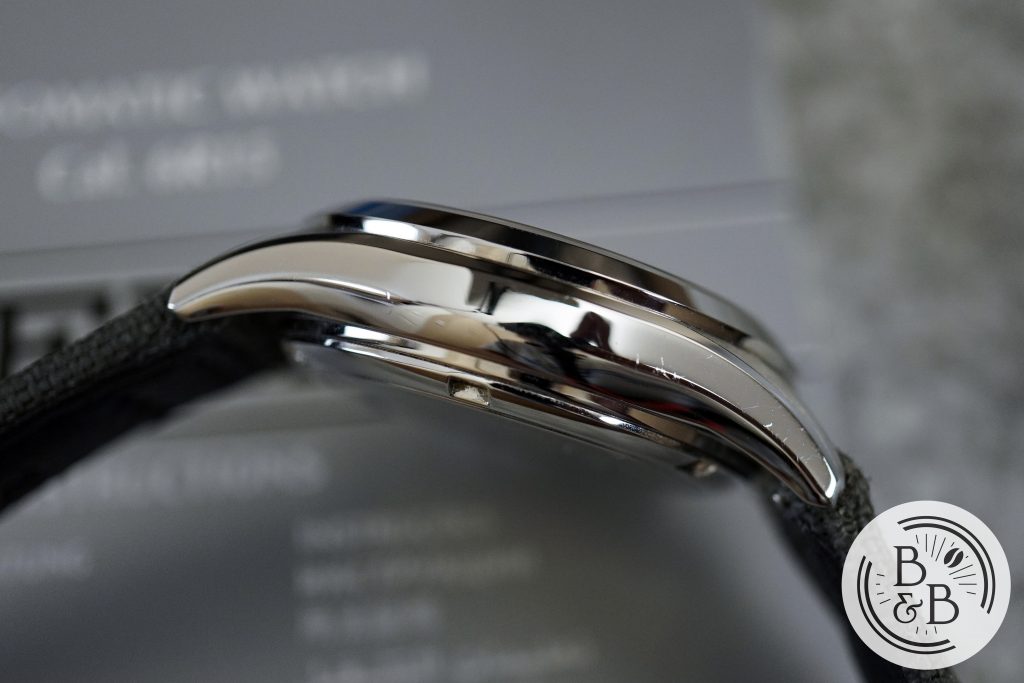 I measured the case to be 39 mm in diameter (from the 2 o'clock to the 8 o'clock positions), 45.9 mm from lug-to-lug and 12 mm tall. The case is made of stainless steel, and is primarily polished. The build quality is excellent, and the watch feels solid and robust. The finishing is also excellent with exemplary polishing on the case.
The three piece case is stout, and is almost equal parts bezel, mid-case and case-back. The mid-case section extends out into a pair of short lugs that dramatically curve down towards the wrist. The top of the lugs are brushed, and the lug width is 20 mm.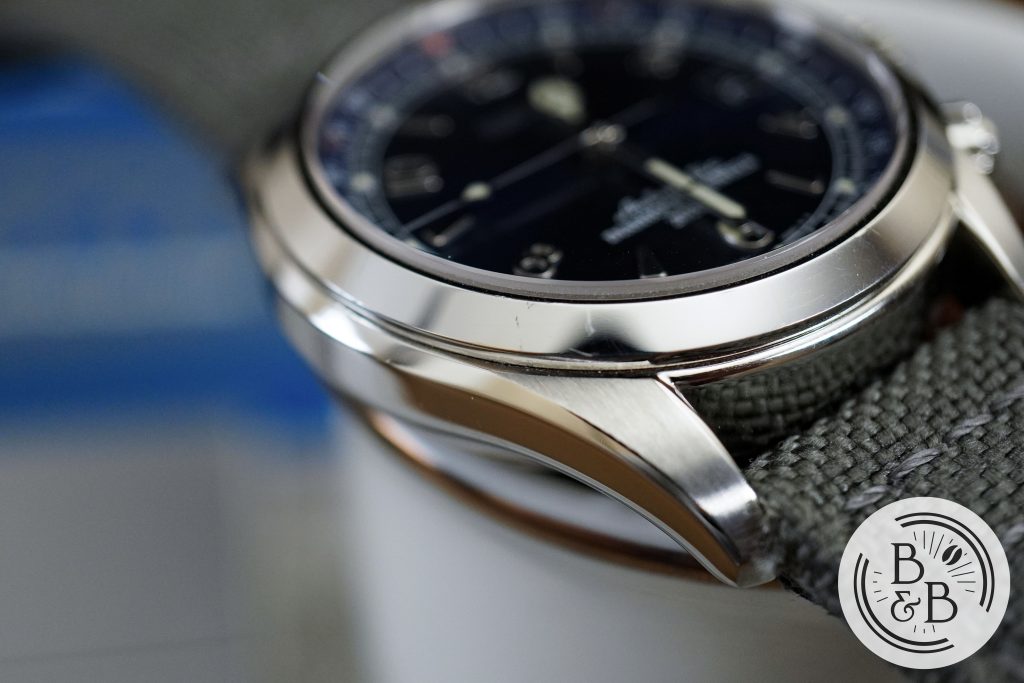 You have a polished fixed bezel section that seats a flat sapphire crystal with a good amount of AR coating. I'm just glad Seiko didn't try to pass off a hardlex crystal at this price, and I welcome the sapphire.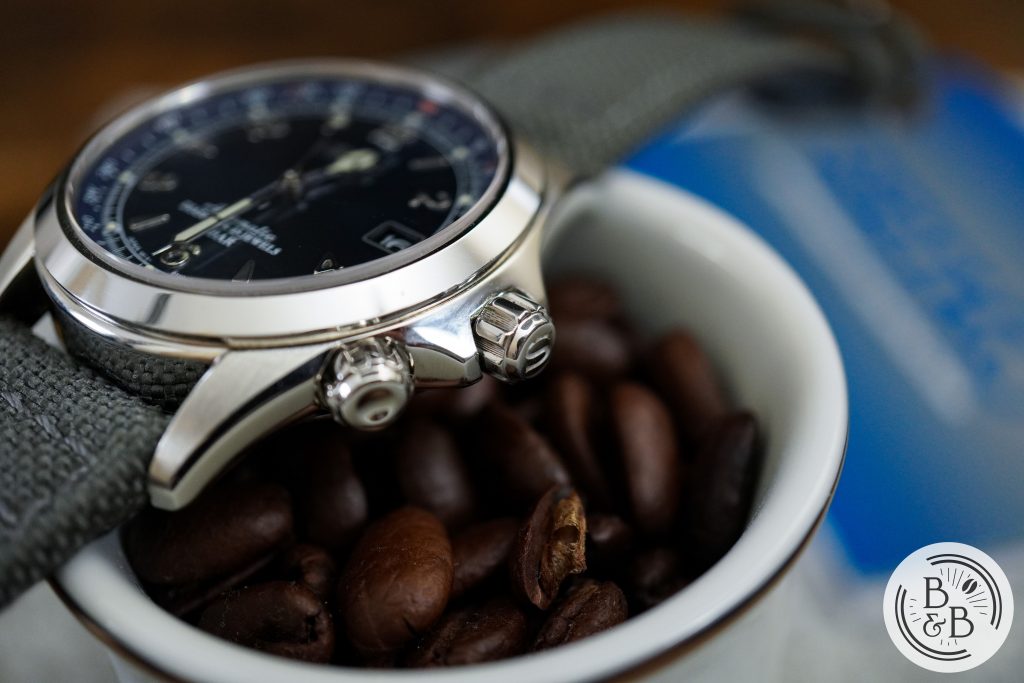 You have a 5.25 mm screw-down crown at the 3 o'clock position with deep ridges that are easy to grip and operate. You also have an additional crown at the 4 o'clock position to operate the inner compass bezel. I'm not a fan of this crown, as there isn't any way to lock it in place or screw it down, and it is easily moved if you accidentally brush up against it.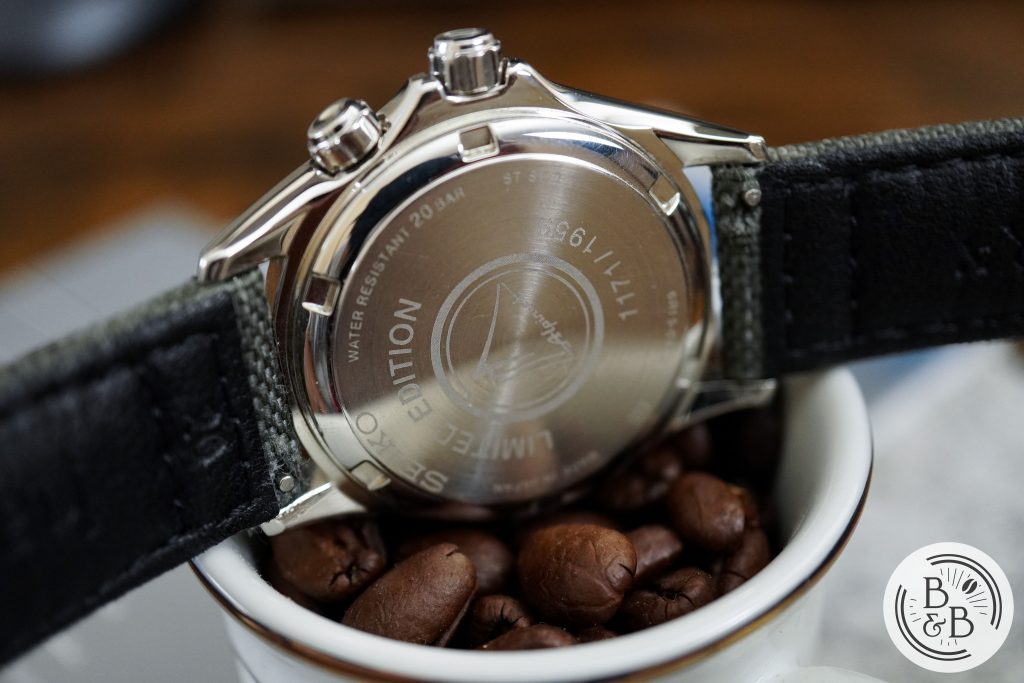 Flipping it over, you have a solid screw-down case-back with some specs engraved on it along with it's limited edition serial number. This watch is rated for up-to 200m of water resistance, which makes it a very capable sports watch.
---
Dial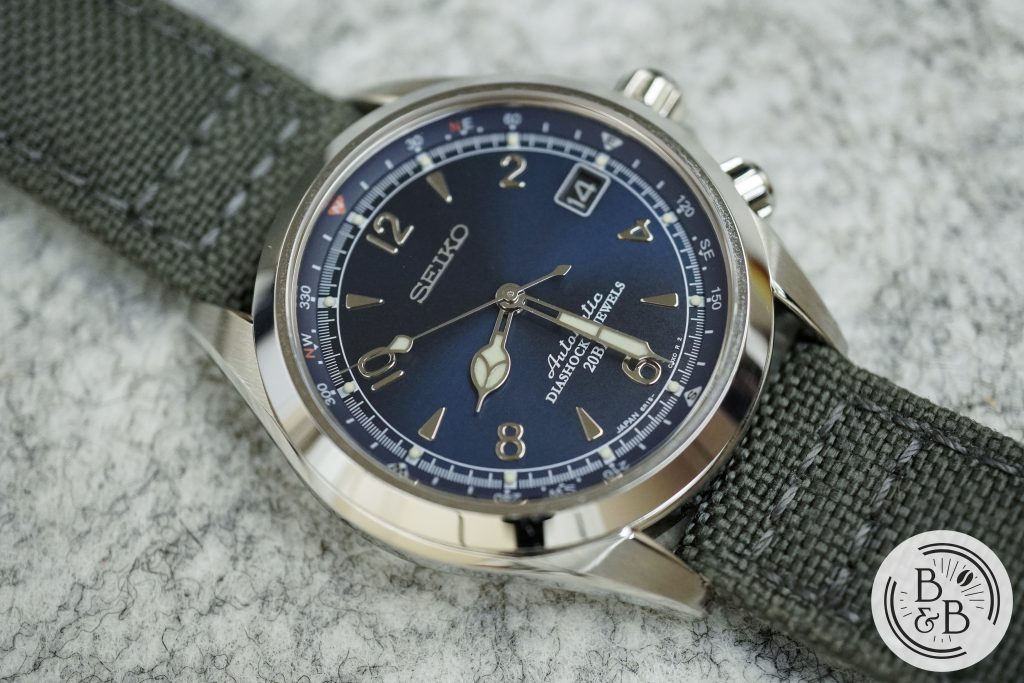 The dial is beautiful, and I can understand why people go nuts over this watch. The choice of color is excellent, and the design is in line with the original Alpinist from 1995 and it just works, give or take the cyclops window.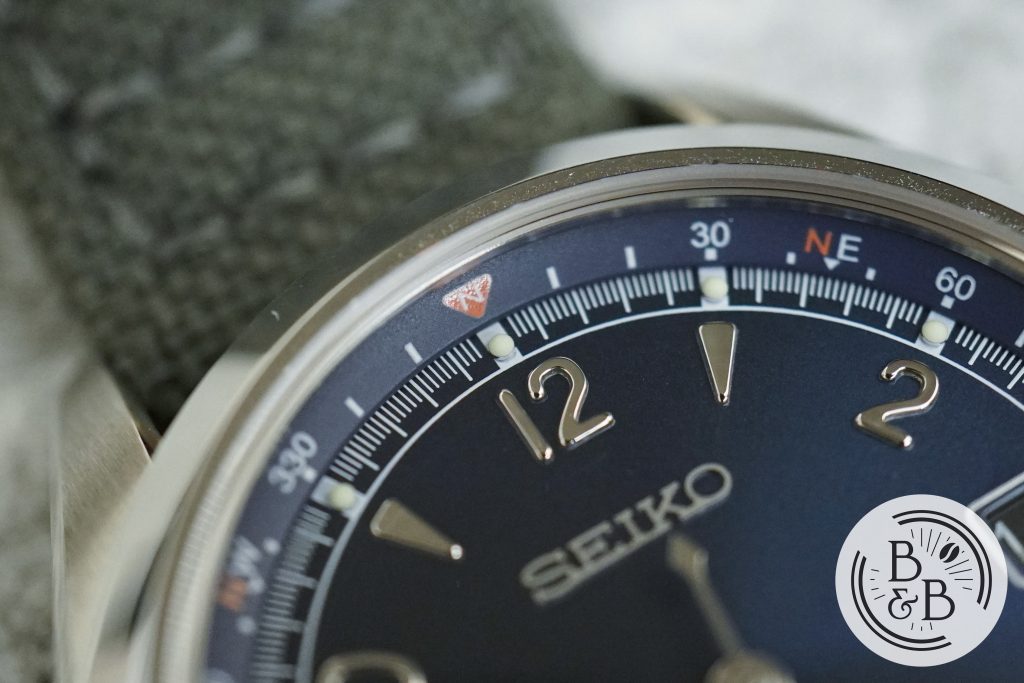 You have an inner rotating bezel or chapter ring that is marked for a compass, and is operated by using the crown at the 4 o'clock position. This bezel is a navy blue color, with printed markings in orange and white. I think the colored accents are subtle but give it some much needed character on an otherwise simple bi-color palette.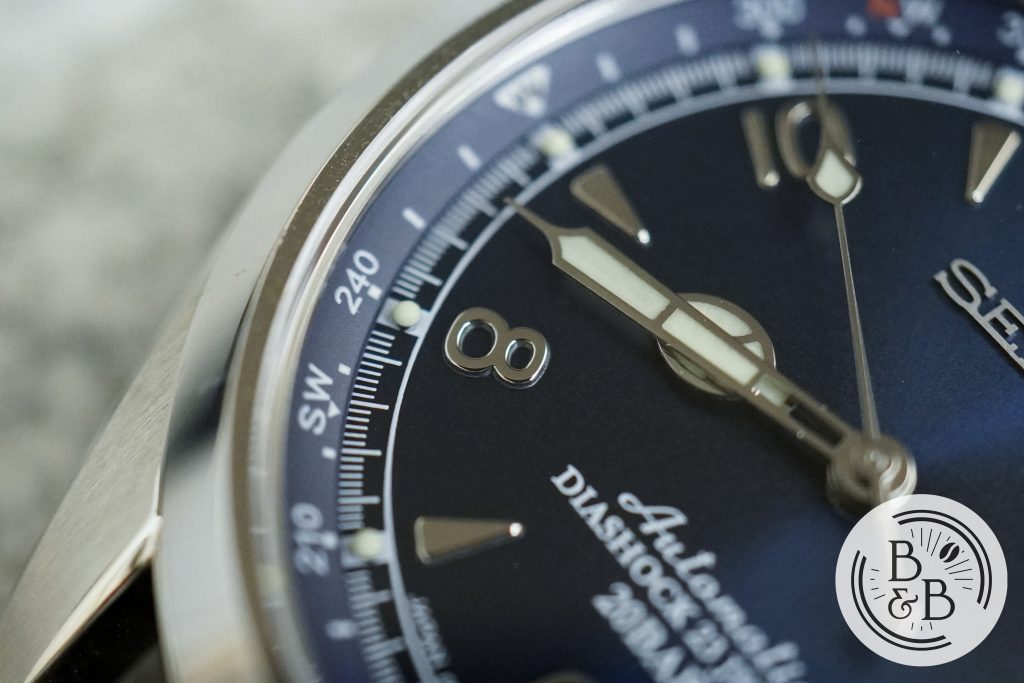 You then have an outer track with white ticks for minute and millisecond markings, and large rectangular printed markers for the hour markers with applied lume pips on them. The quality of printing is surprisingly good, and these fine graduations give it a very utilitarian and tool watch persona.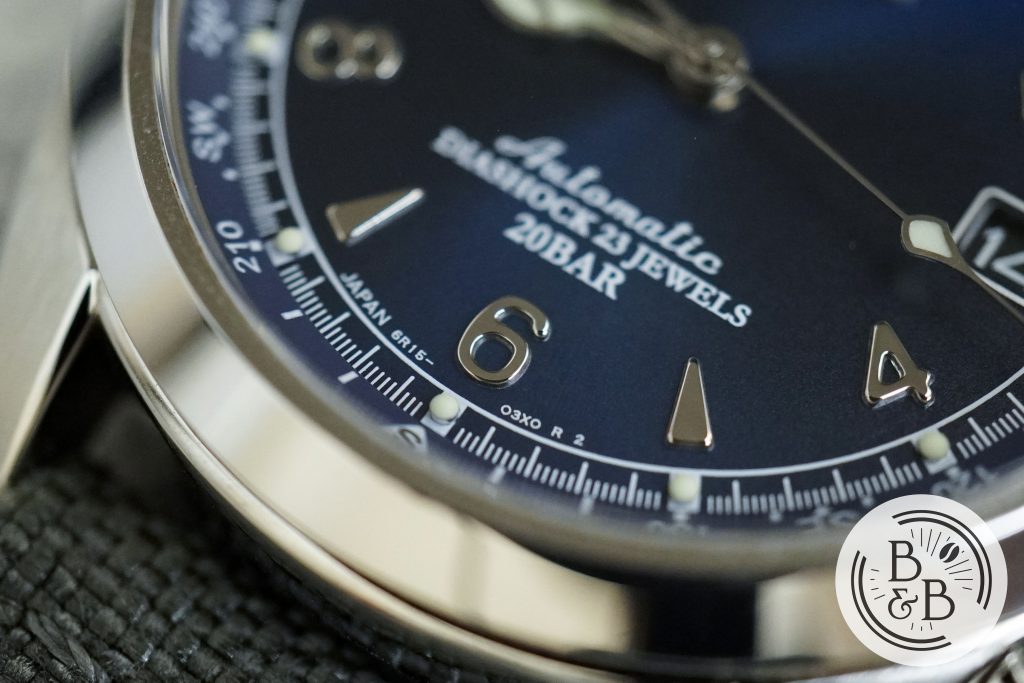 You then have applied stainless steel indices on the dial, which alternate between Arabic numerals and triangles. These are polished and finished well, but become difficult to read in low light situations unless they catch light at the right angles.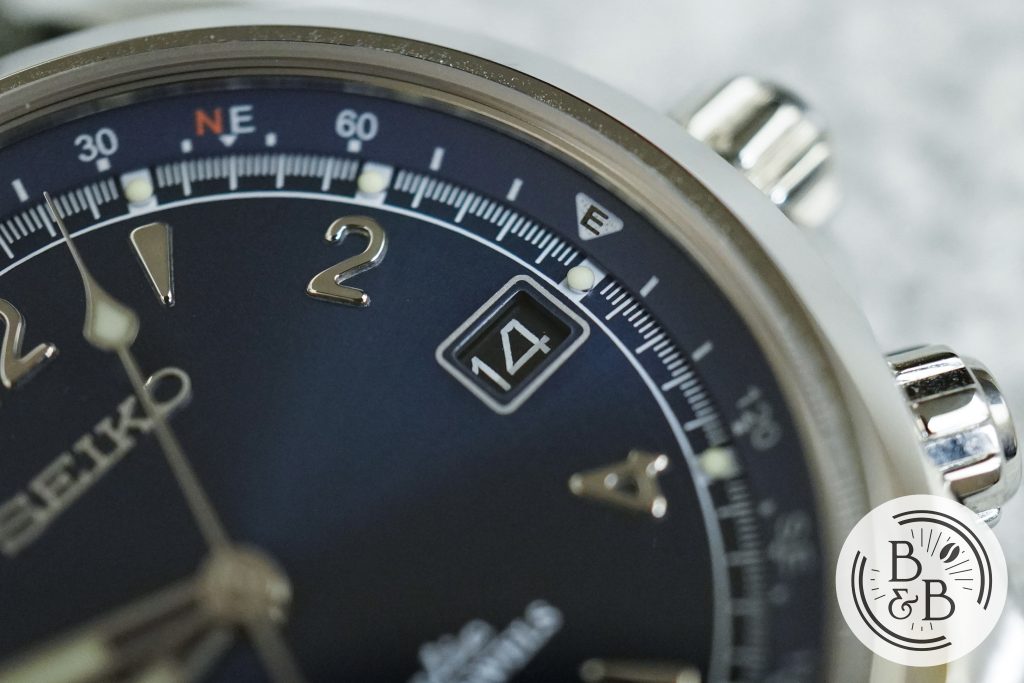 There is a date window at the 3 o'clock position with a black date wheel and white font. The date window has a printed white frame, and while I prefer date windows at the 6 o'clock position, I think this one looks good and follows the original Alpinist design closely. I'm just grateful there isn't a cyclops window on this one.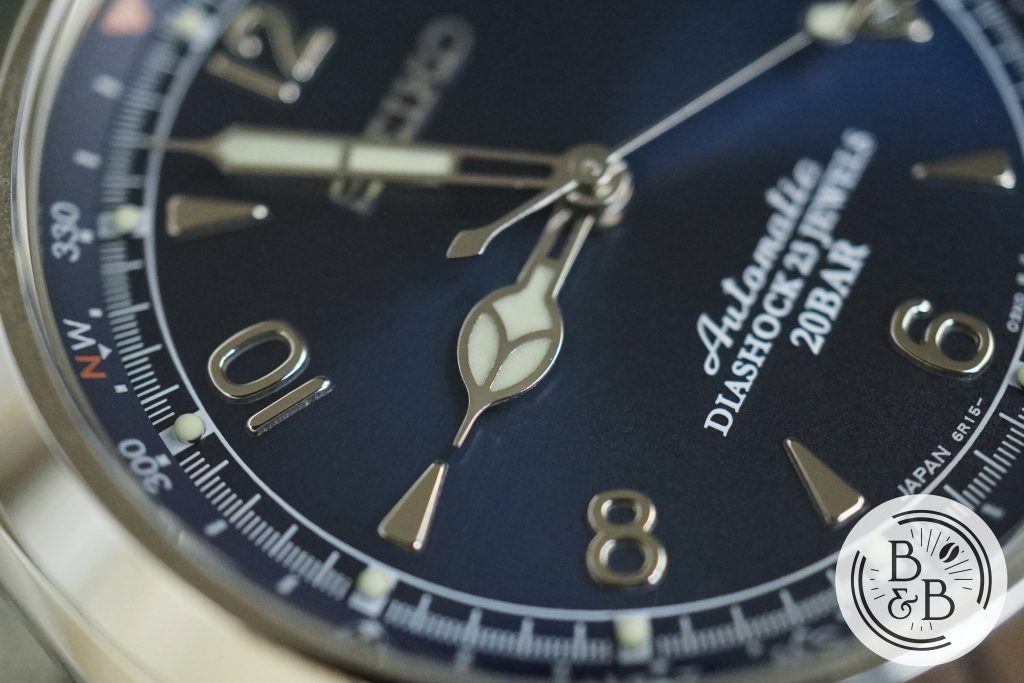 The hand set has also become an iconic Alpinist design cue, with a large cathedral style hour hand. The minute hand follows a similar style and just about reaches the minute track. The seconds hand also has a lumed element, and extends all the way to the seconds track.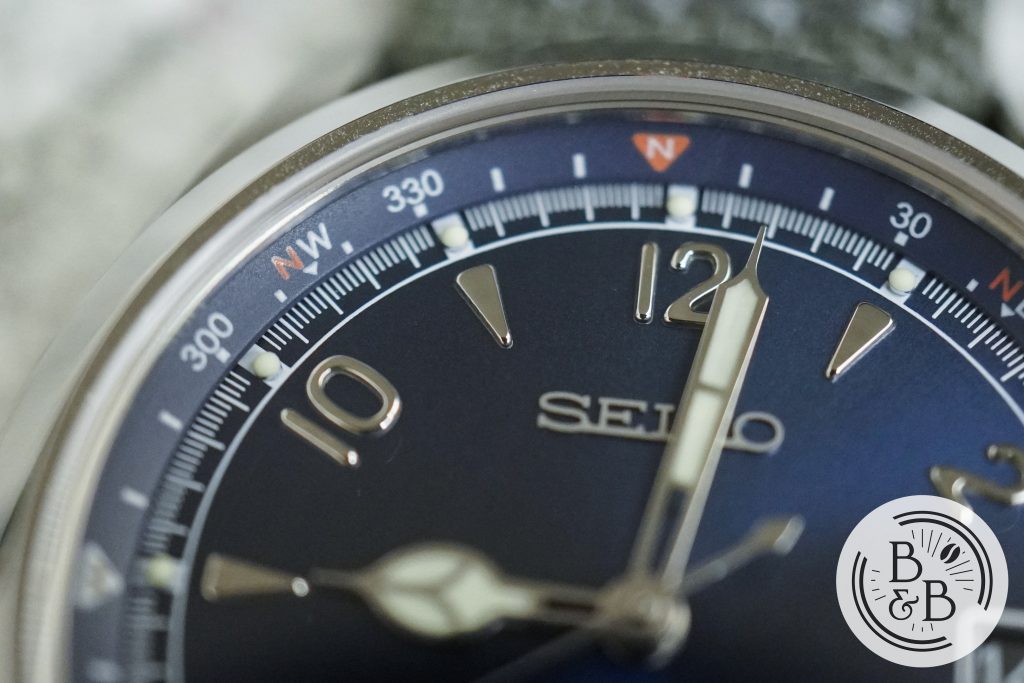 Overall, I like this dial design and I respect their ability to recreate this watch to follow the original Alpinist design. I would've liked for it to be a bit more legible, with more contrast on the applied numerals, but I don't think that's a deal breaker.
---
Lume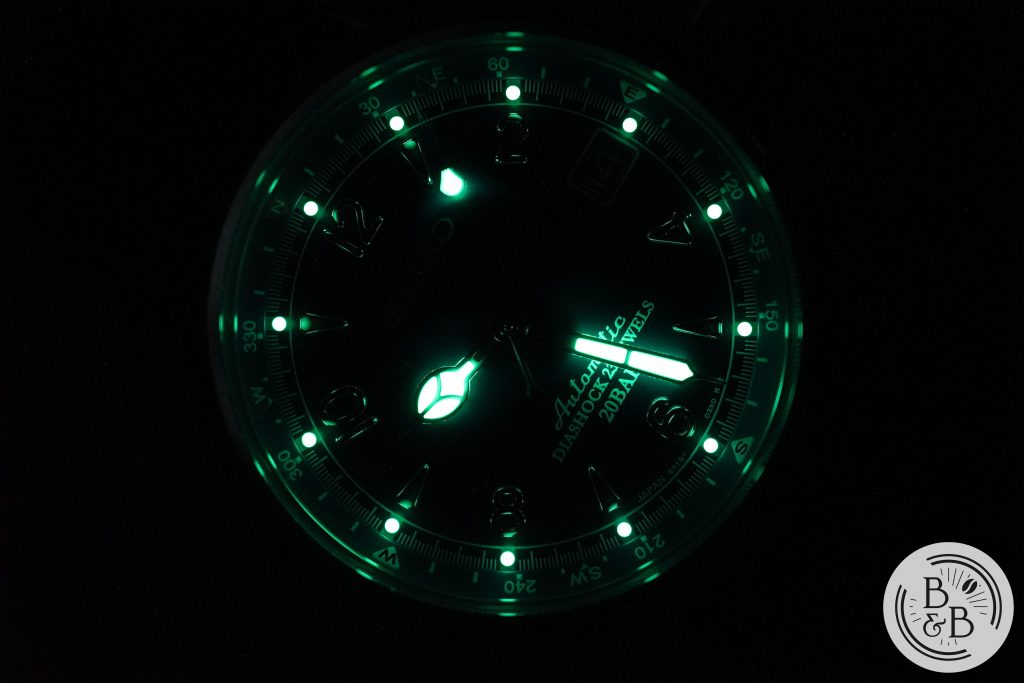 Seiko's LumiBrite has a reputation of being one of the best performing lume materials in the industry, but I think that is slowly changing with micro-brands adopting newer technologies, and just using more and better lume in general.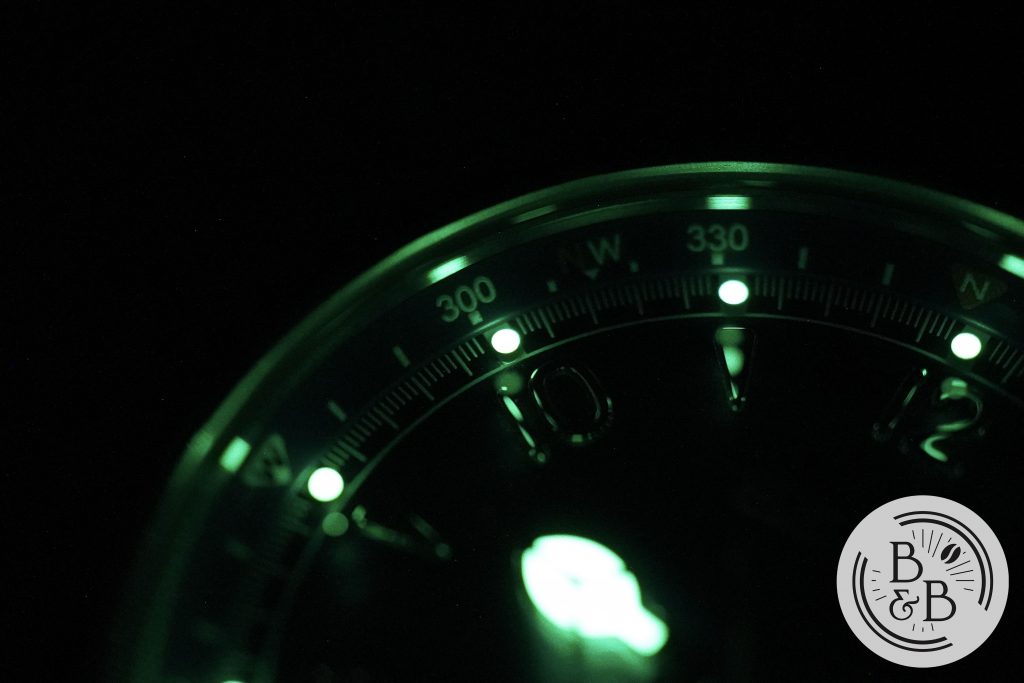 This watch isn't one of Seiko's best, and I think that's mostly because of the design. Only the small circular pips are lumed for the hour markers. They glow bright and hold their charge reasonably well, but there's only so much you can do with elements that small.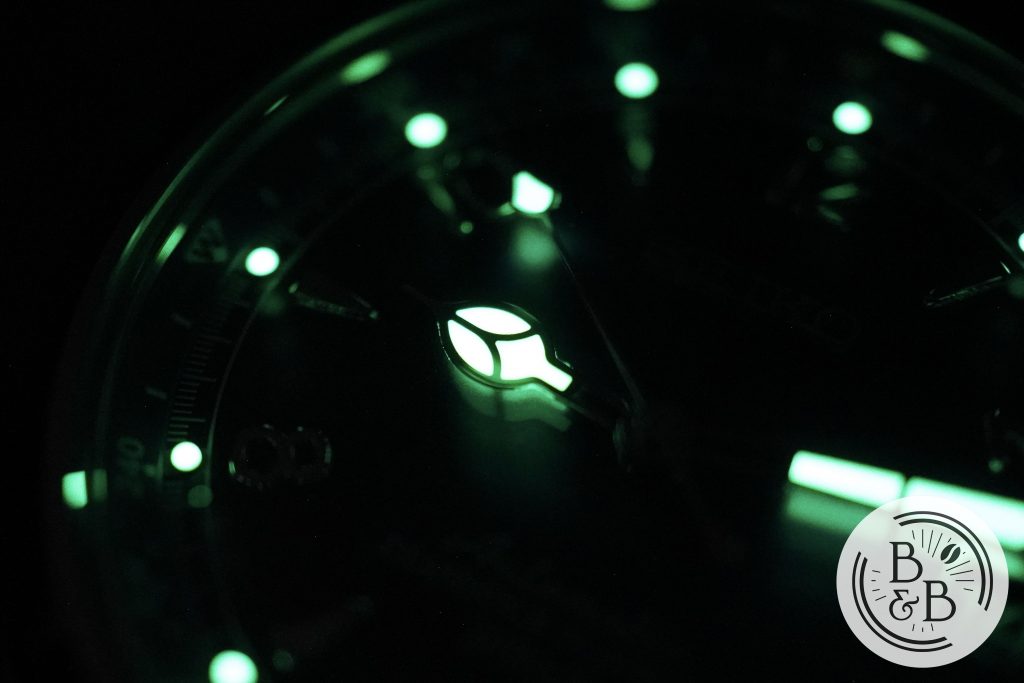 The hands are better, with large lume filled sections on all three of them. They glow bright and hold their charge well. There's not much else to say here, and I think if you're a lume junkie and looking for a Seiko fix, this isn't the right watch for you.
---
Movement
This watch uses Seiko's 6R15 movement, which is a tier above their 4RXX and NH3X series. At $600, I think this is pretty good value, considering $600 won't get you much with Seiko's updated pricing these days.
One aspect that I love about this watch is that it doesn't have an exhibition case-back. I think Seiko's movements are particularly shabby looking, with little to no decoration, and occasionally poor quality control.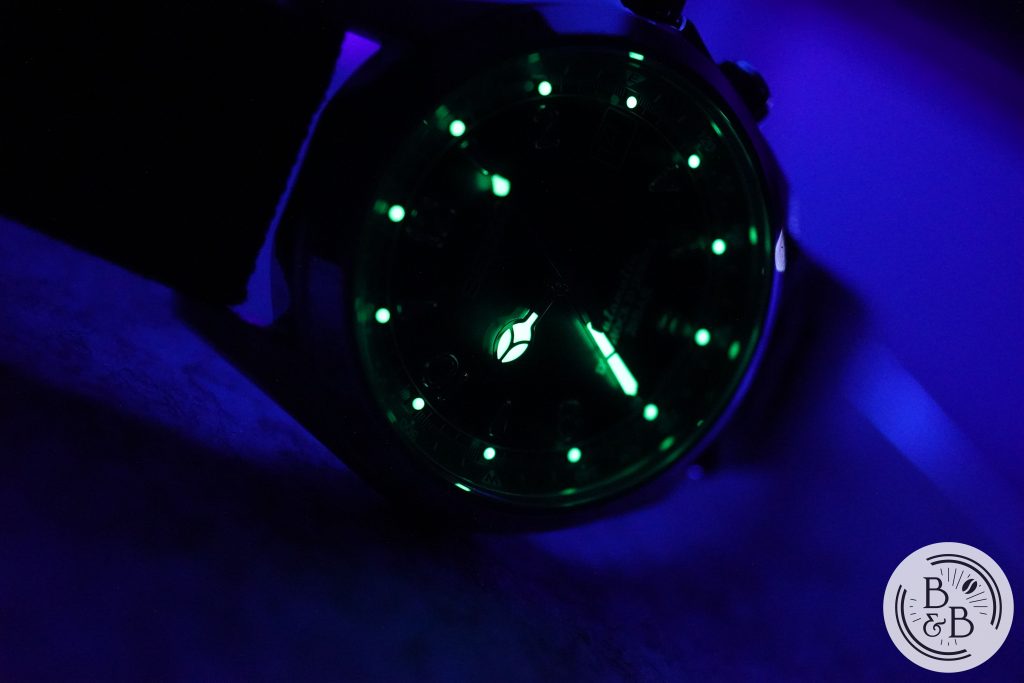 In terms of performance, this watch is keeping excellent time. And I mean excellent! I measured roughly +1 spd in the dial up position, +1 spd in the crown up position and +1 spd in the 12-up position. I'm not sure if the previous owner had this regulated, but either way I'm not complaining. So the choice of movement and case-back gets a thumbs up from me.
---
On The Wrist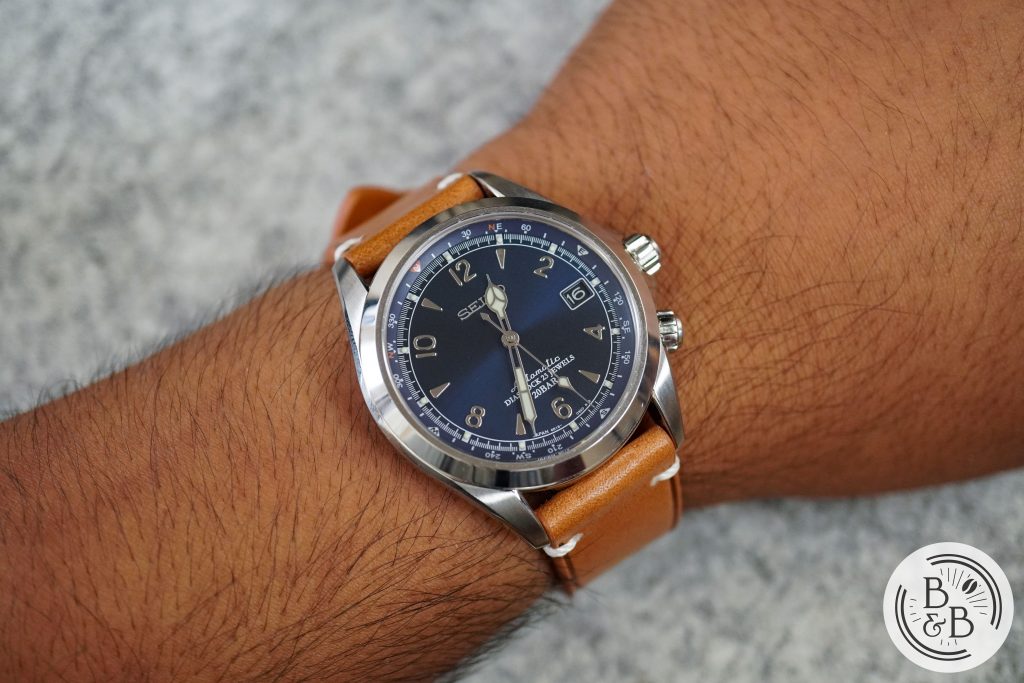 This watch wears well on my 6.5″ wrist. The 39 mm diameter and 45.9 mm lug-to-lug width are great for small and medium size wrists. And I think on an after market bracelet, this watch will look great on large wrists too.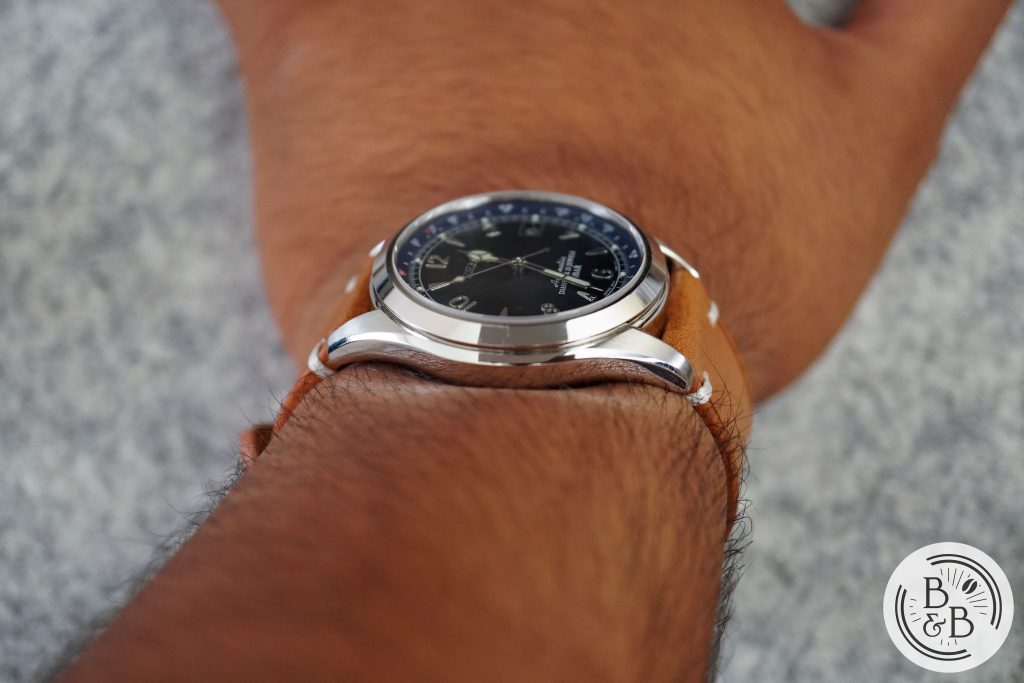 The height of 12 mm and the way it is designed makes it wear a bit taller than I'd like, but that seems to be the way Seiko and Grand Seiko likes to design their watches.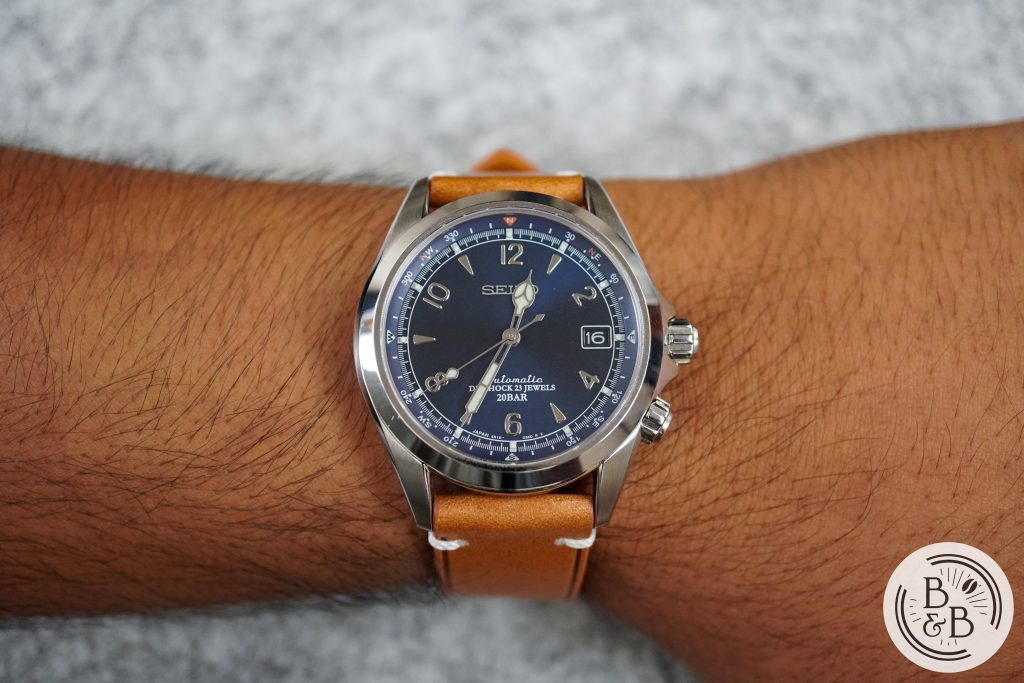 But overall, I think it's a pretty comfortable watch and should suit a variety of wrist sizes well. It also looks great on nearly every strap I tried it on, so strap fanatics will enjoy this one.
---
Concluding Thoughts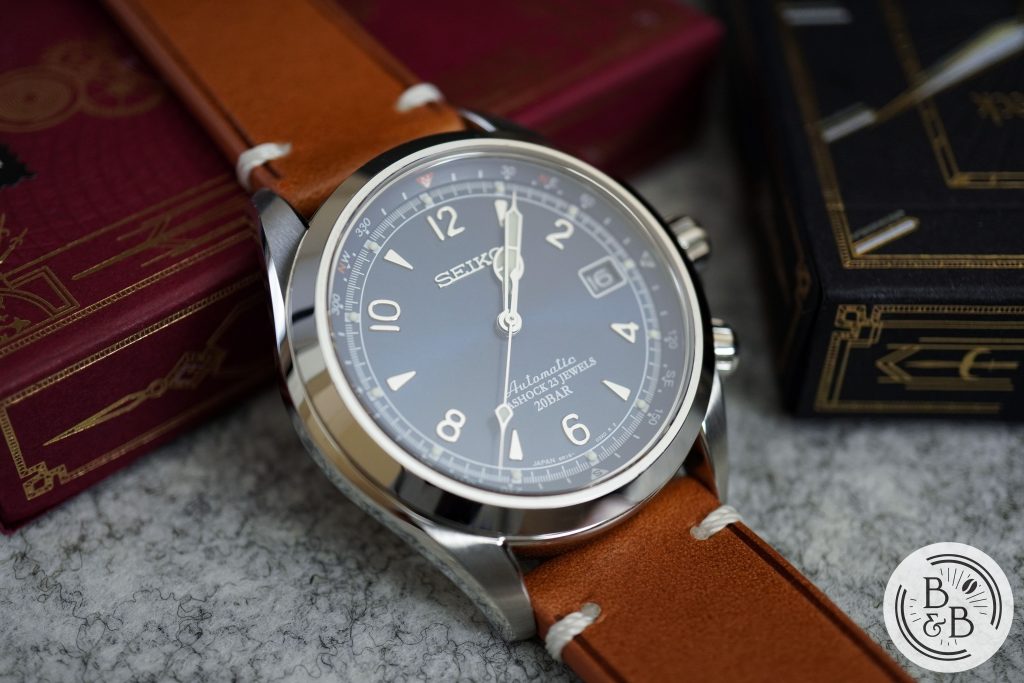 So to wrap this up – I like this watch, and at the original retail price of $600, I can totally understand why people went crazy over it. It has a stunning blue dial, a well constructed and very well finished case, a good movement and a reasonable price tag. And it wouldn't be a Seiko if it wasn't limited in some (often dubious) way, so it is also a limited edition release of 1959 units.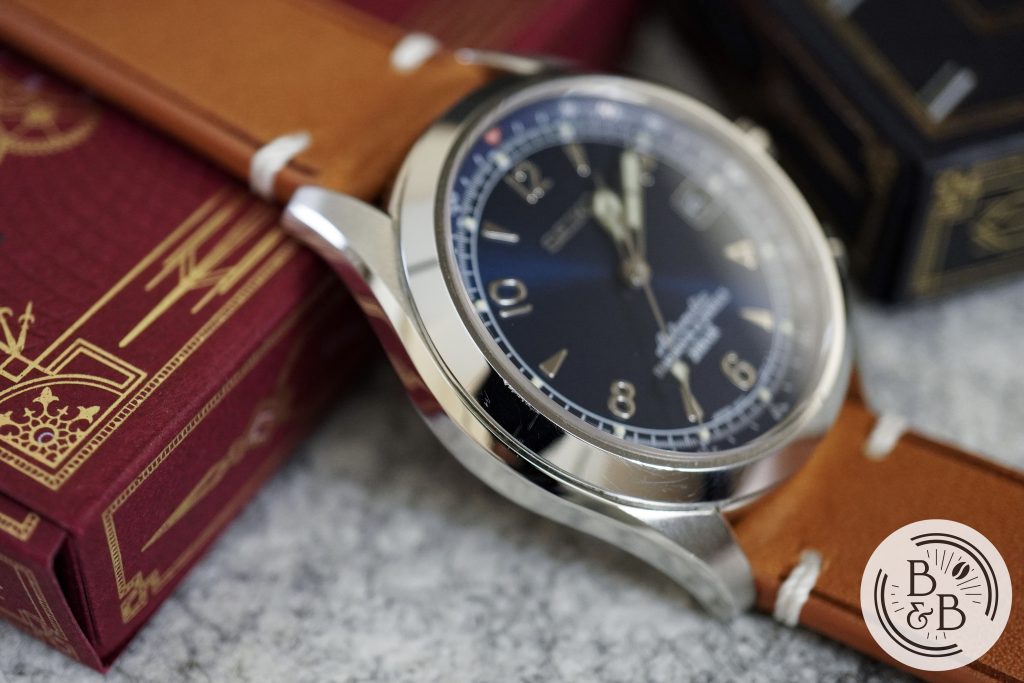 As for the premium being charged for these watches – I'll just say that the watch is an excellent $600 watch, and the premium should be a function of how badly you want one in your collection. Because let's be real, if it really was a $1500 watch, Seiko would have charged you exactly that much from the get go, since they're not a charitable enterprise and will do whatever it takes to squeeze every last dollar from you.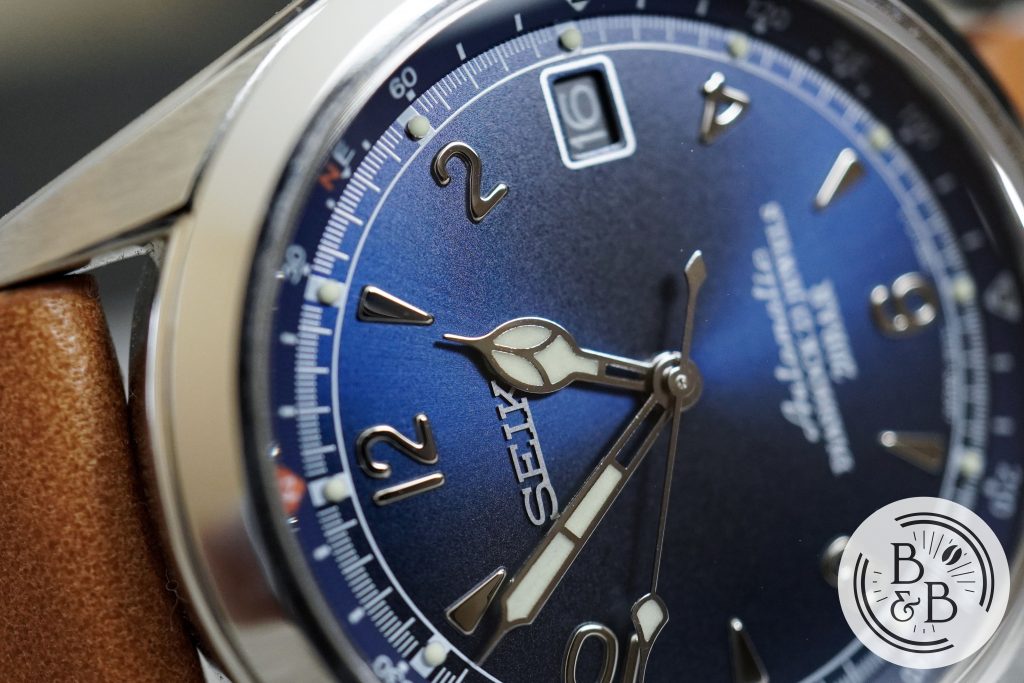 So if you're a fan of blue dials, still believe in Seiko limited editions, and want to own a pretty good looking watch, go ahead and get one of these. They're surely one of the good ones.
---
Strap Change
---
Thanks for reading!