---
Disclaimer: This watch was sent to me to review, and I was not incentivized in any way to make this review. This is in no way sponsored by Sablier or any other entity. All opinions here are my own. Since this watch is a prototype/review unit and has been worn/used, please make note that the experience will differ from that of a brand new watch.
---
---
Contents
---
Sablier Grand Cru
Sablier is an American micro-brand that has developed an identity around designing luxury watches for wine enthusiasts. I heard of this brand a while ago, but always overlooked them because I assumed they were watches for serious wine enthusiasts, and I had no business being interested in them since my idea of a great glass of wine came out of a $10 bottle. OK, sometimes from a carton too. But don't judge me and my student budget.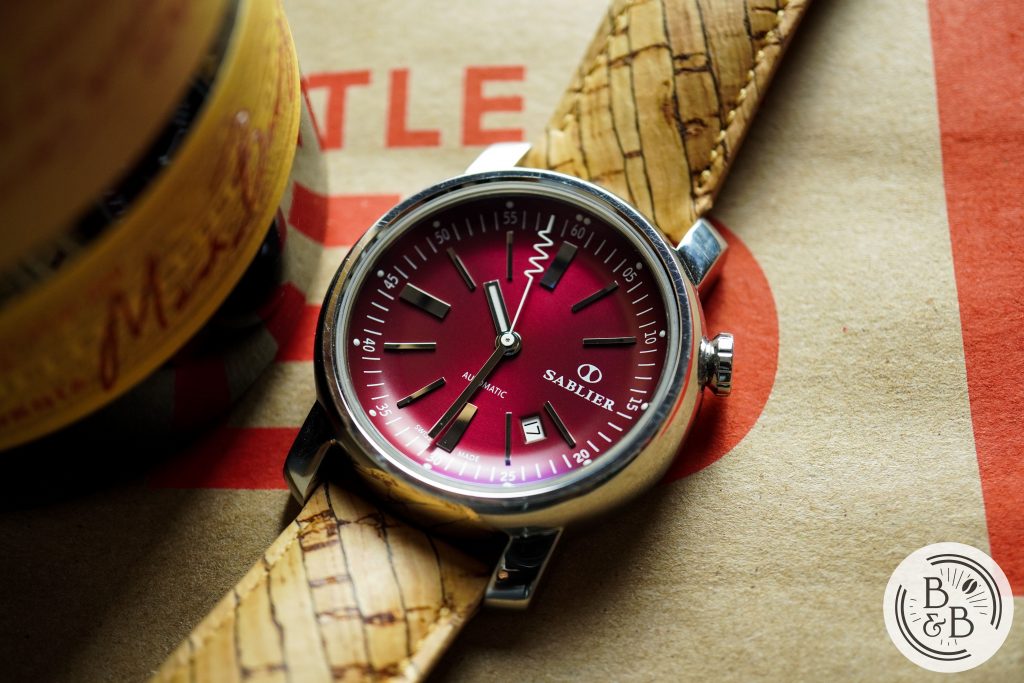 I got interested in this brand again recently and did a little more digging, only to find that these watches might be more than just for wine enthusiasts, and there's some pretty cool design and engineering going on behind the scenes; enough to make it a watch enthusiast's watch too. The lead designer and founder, KC Wu, has an impressive portfolio in the product design space and it should therefore come as no surprise that this watch has a bunch of very neat design elements that you've probably not seen on a watch before.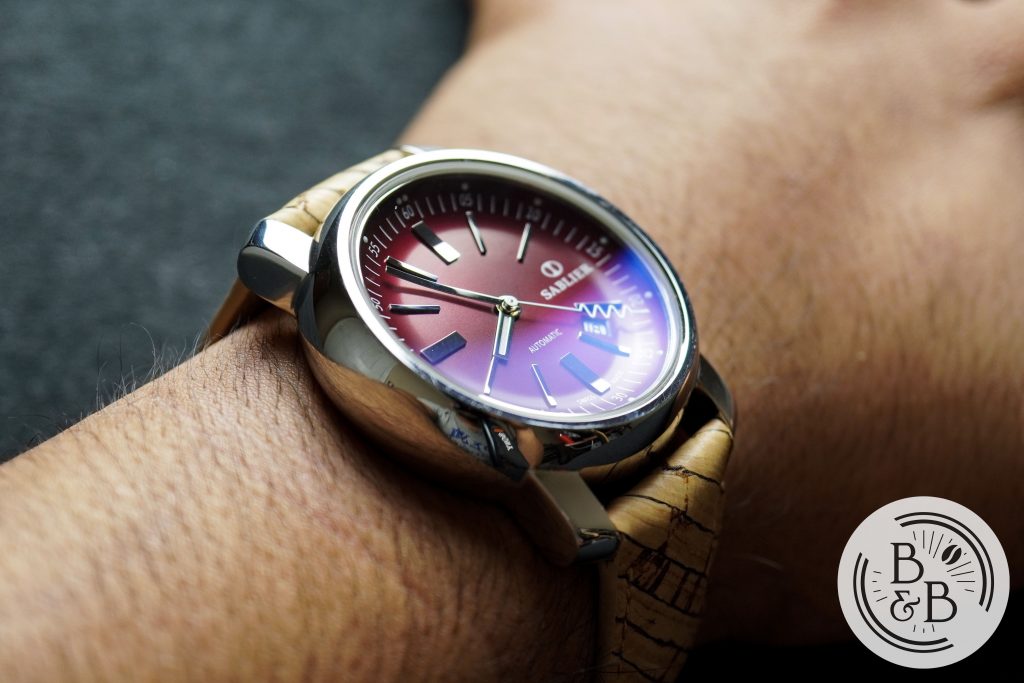 These watches don't come cheap though, and the Sablier Grand Cru 44 that I'm reviewing today retails at just a little under $2800.
Let's check it out!
---
Case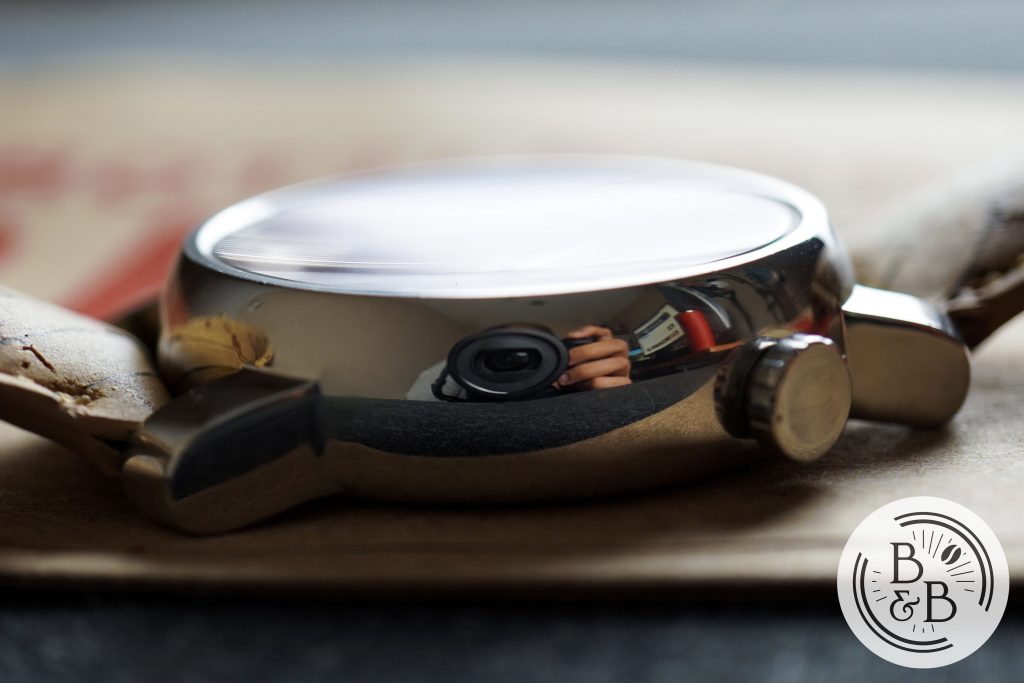 This is the 44mm Grand Cru and has 44mm diameter, 52mm lug-to-lug width and 12mm tall case. The case is entirely polished, and has a unique case design that looks like a wine glass in it's side profile. I really like this subtle nod to it's wine based origins.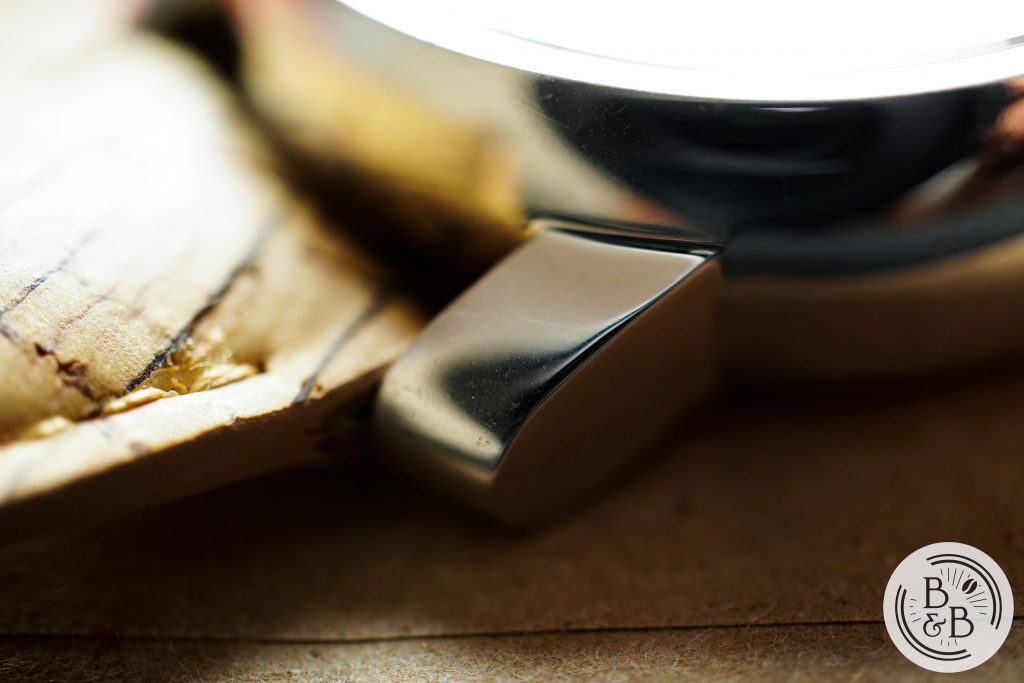 The lugs are quite thick and don't curve down much, but they aren't too long so this doesn't have any negative effects on comfort.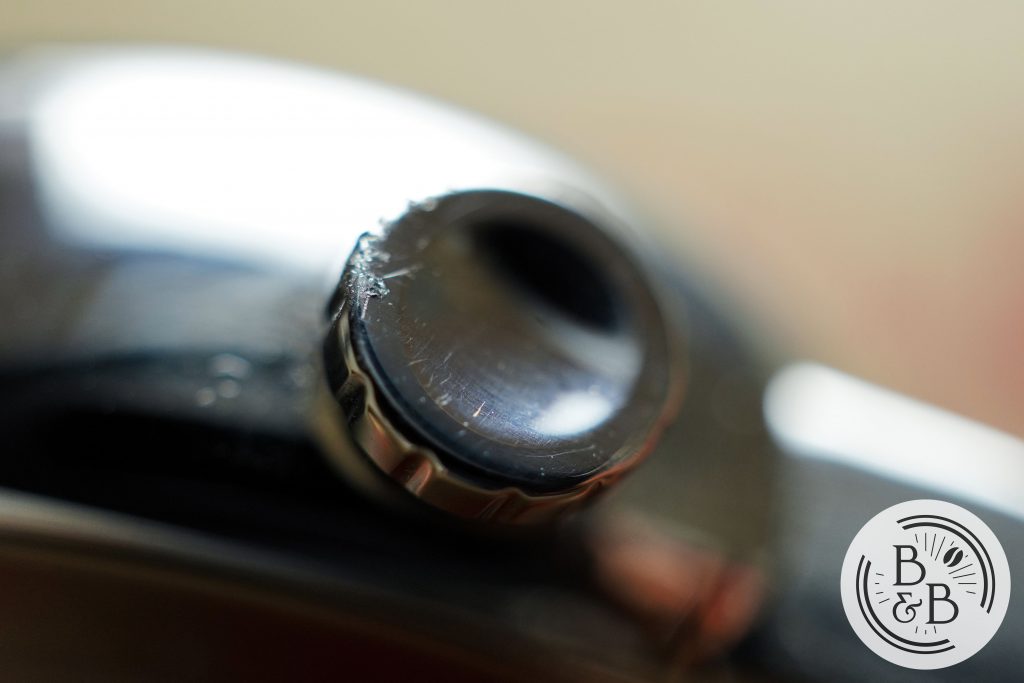 There is a short crown at the 2 o'clock position that is fairly easy to grip and operate. The crown top is concave and matches the concave crystal and dial nicely. I was surprised to see that the crown has a double gasket design and screws down into the case. This crown seems to have taken a beating during it's travels though.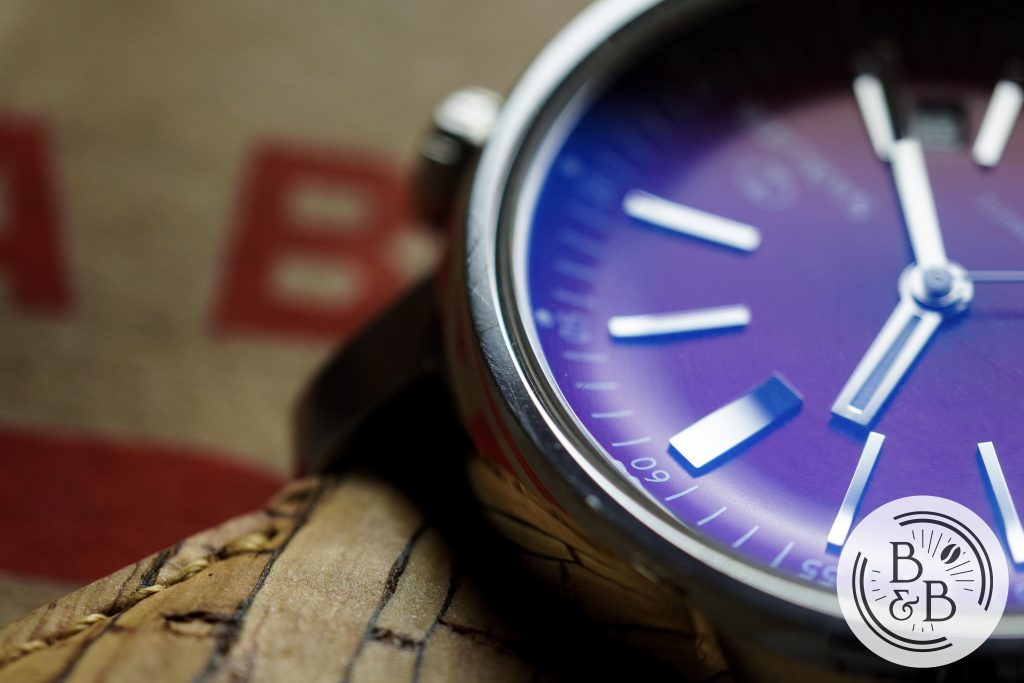 There is a very thin "bezel surface" (the case surface that surrounds the crystal) that is polished, but life had other plans because this is almost entirely 'brushed' with scratches now.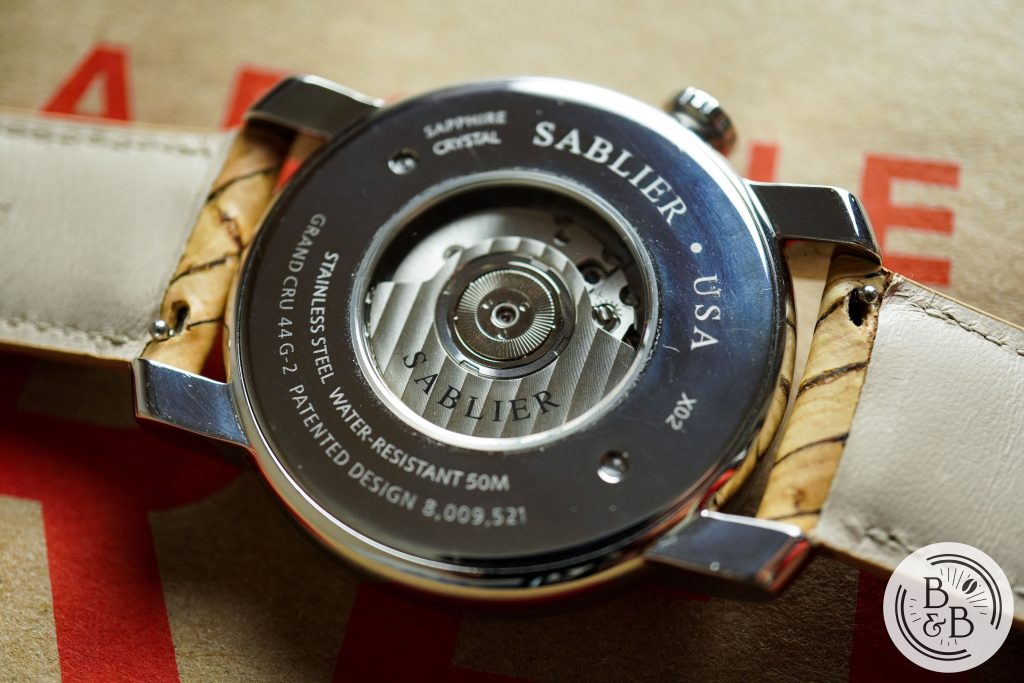 Flipping it over you have a screwed in case-back with a small exhibition window. The case-back is perfectly flat which is great for comfort. What confuses me is that the watch has a screw-down crown and case-back but is only rated for up-to 50m of water resistance. I'm not sure which feature is the weak link here – the crystal or the case-back? I had an extensive discussion with KC about this, and while many brands (well established and micro) will not recommend swimming with 50m of water resistance, he assured me that you can swim with it and take it to the beach without worry.
---
Crystal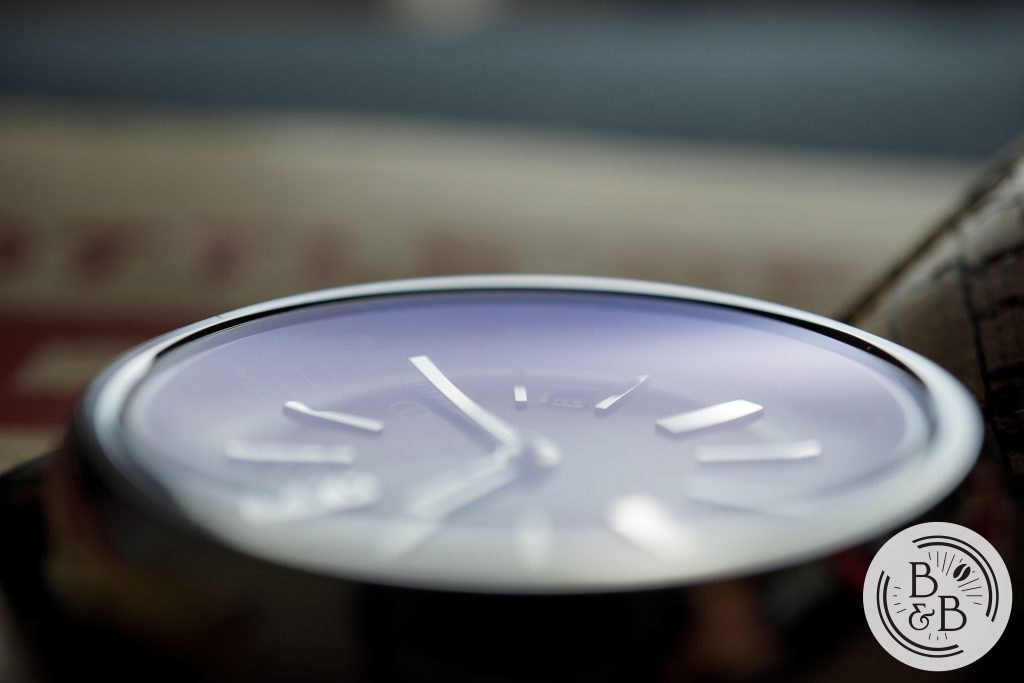 I don't usually spend too much time on watch crystals, but it would be a crime not to do so here. Sablier has a registered US Patent (U.S. Utility Patent #8,009,521) for the World's First and Only Concave Crystal. This is in the context of wrist watches, and also includes their neat concave dial. You can read more about the patent here.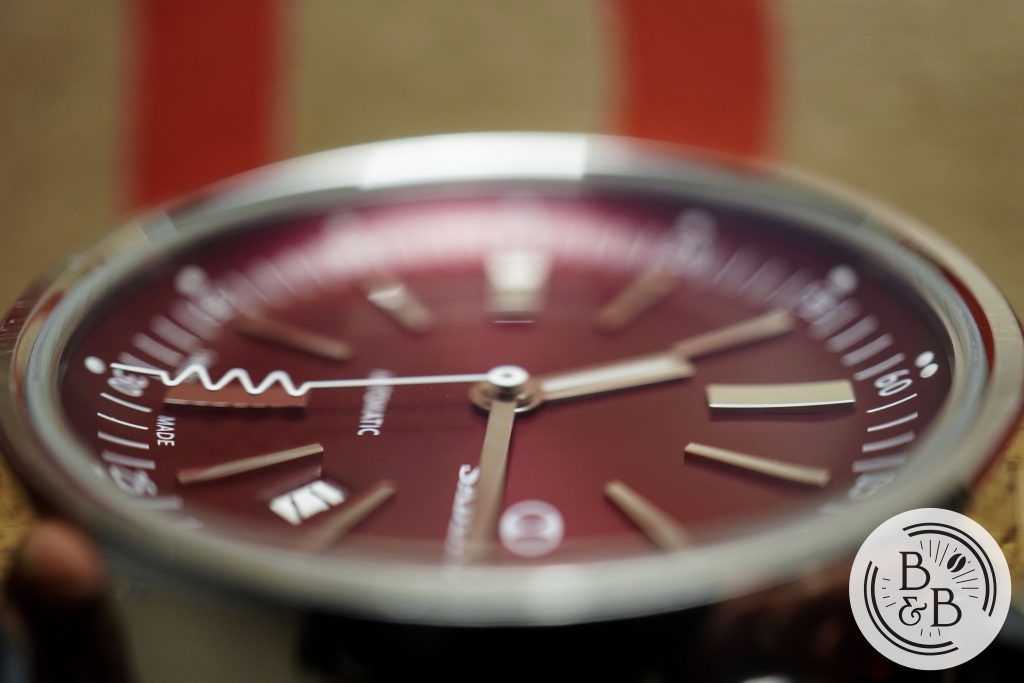 The benefits here are better visibility, in the form of a wider range of viewing angles, fewer reflections and just a much clearer dial viewing experience given the proximity to the dial surface. The shape also prevents the crystal from coming in contact with things you don't want it to come in contact with. As a genetically clumsy individual, I'll take this. Oh and it looks pretty swanky too.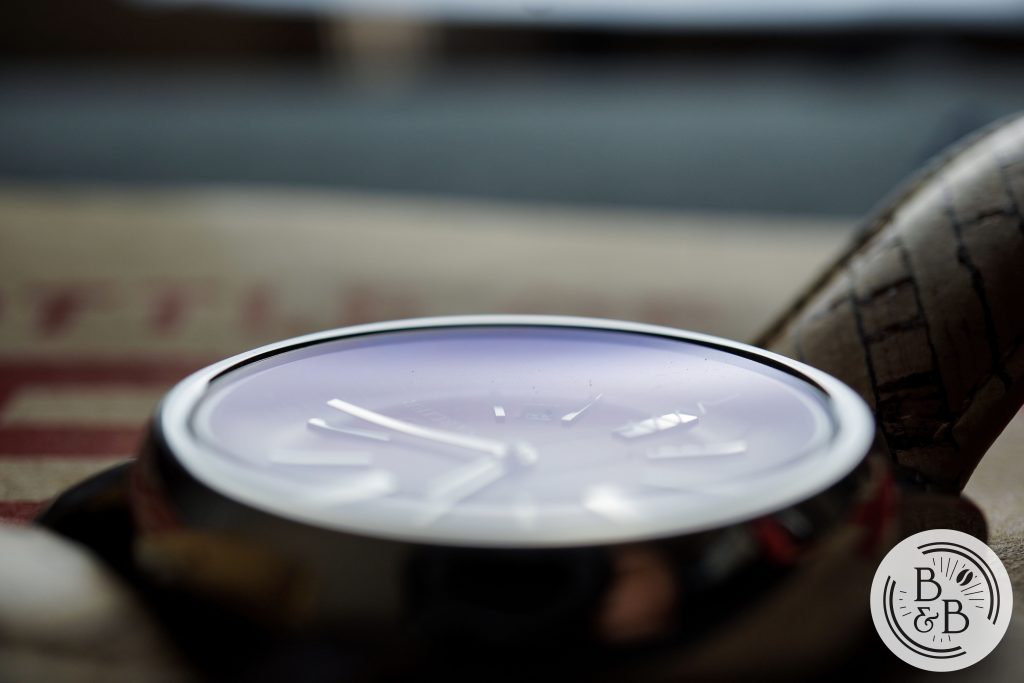 I think it is fair to assume that a large portion of the $2800 retail price is because of this very interesting crystal, and all the costs associated with R&D and manufacturing of these unorthodox shapes. But if you're after something out of the ordinary, this is definitely worth considering.
---
Dial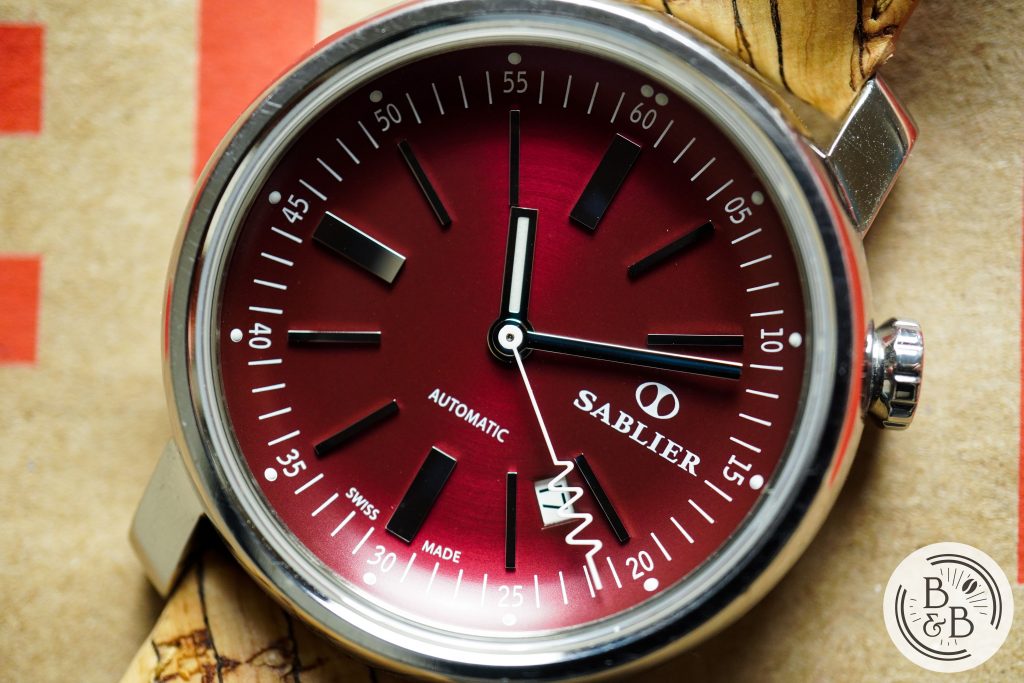 The dial on this watch is beautiful. I'm so glad they sent over their wine red dial option, because it fits the theme perfectly. The base of this dial appears to be some sort of radial burst and the finishing is excellent.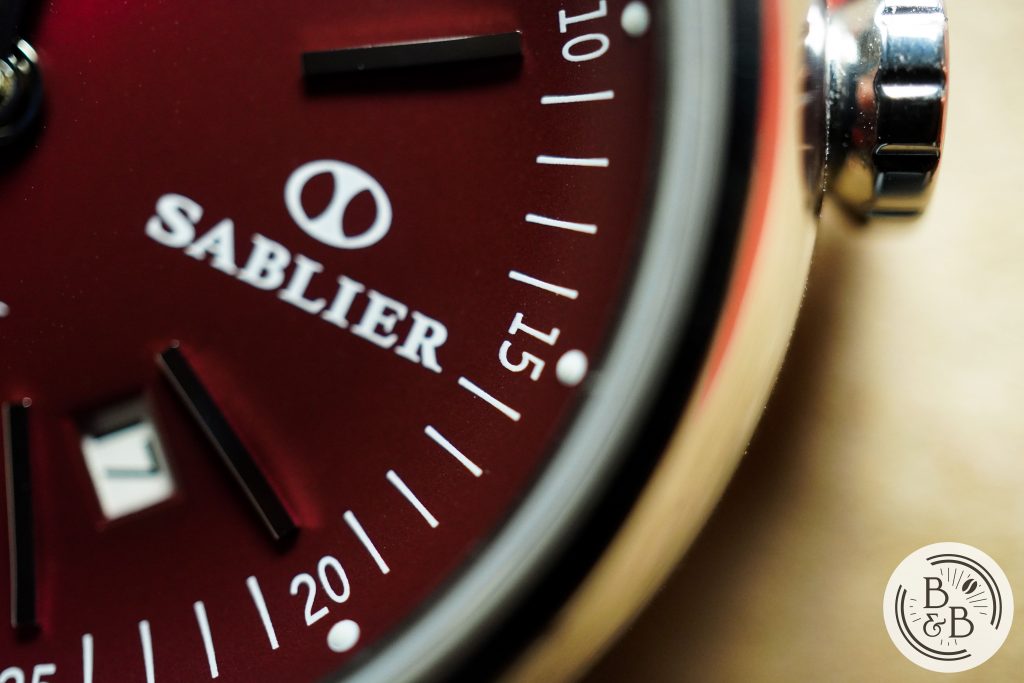 The dial is concave too, and you have a curved outer chapter ring with lumed dots for hour markers, and Arabic numerals for every fifth minute marker. The rest of the minute markers are white ticks. Impressive legibility, excellent finishing and no complaints here whatsoever.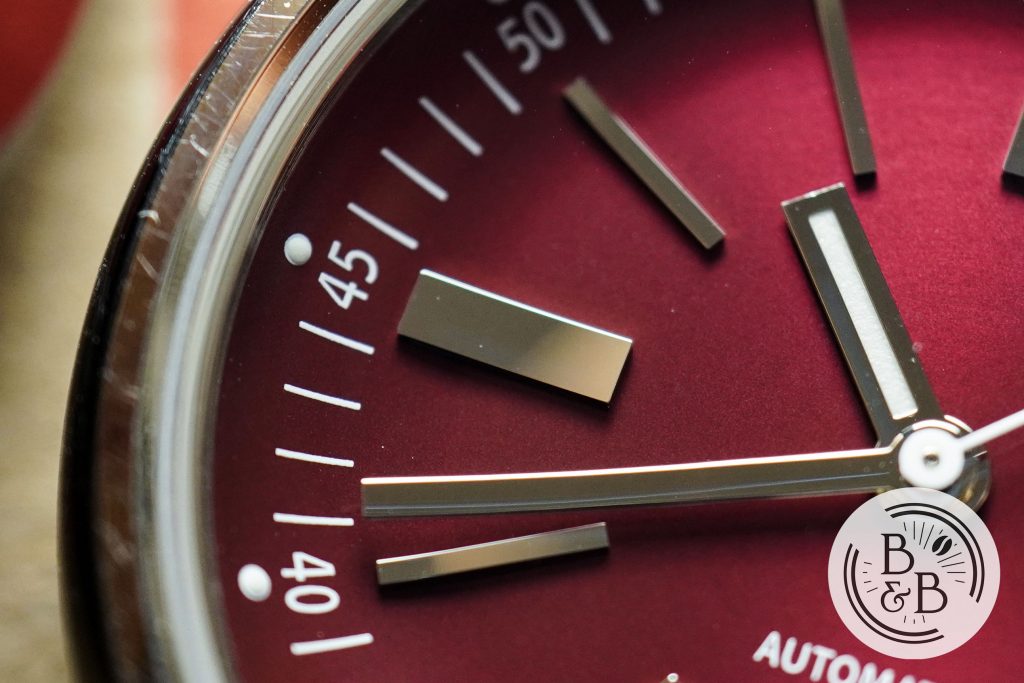 You then have stainless steel (possibly Rhodium plated?) hour indices that also curve up ever so slightly. The finishing on these is great and if you're seeing any specks or dust, this isn't on the index but is on the crystal instead. Given how close the crystal is to the dial, it appears as if it is on the index.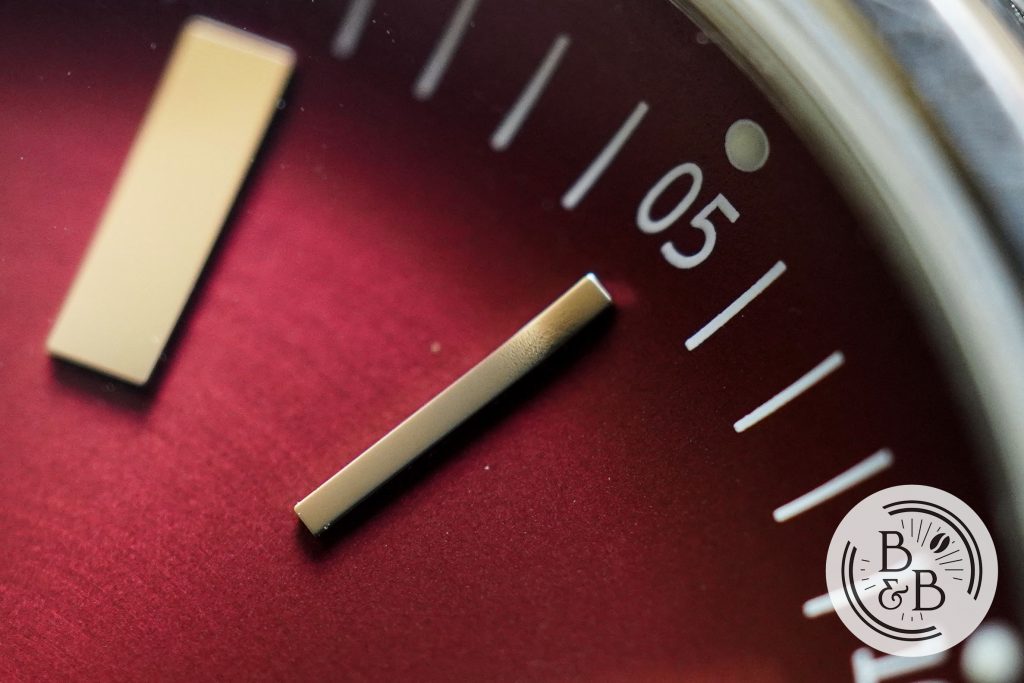 Up close, you can see that these indices have possibly been heat treated and bent, and show signs of this on the metal surface. Don't worry, this isn't visible to the naked eye.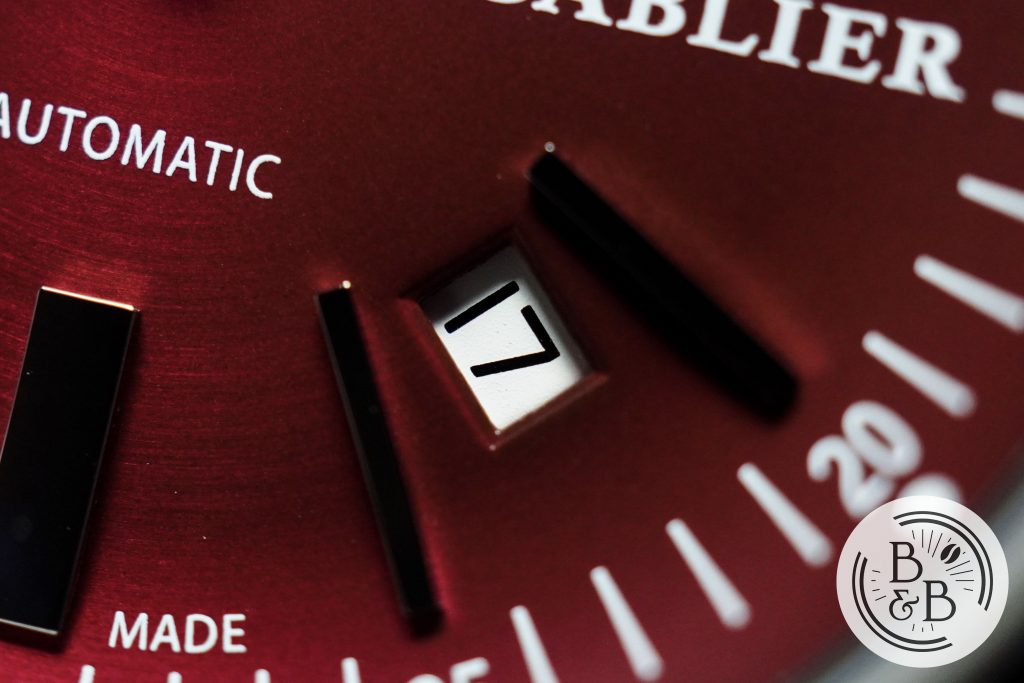 There is a date window at the 4:30 position, with a white date wheel and black font. I would've preferred a more symmetric layout, but a color matched date wheel would've been sufficient here.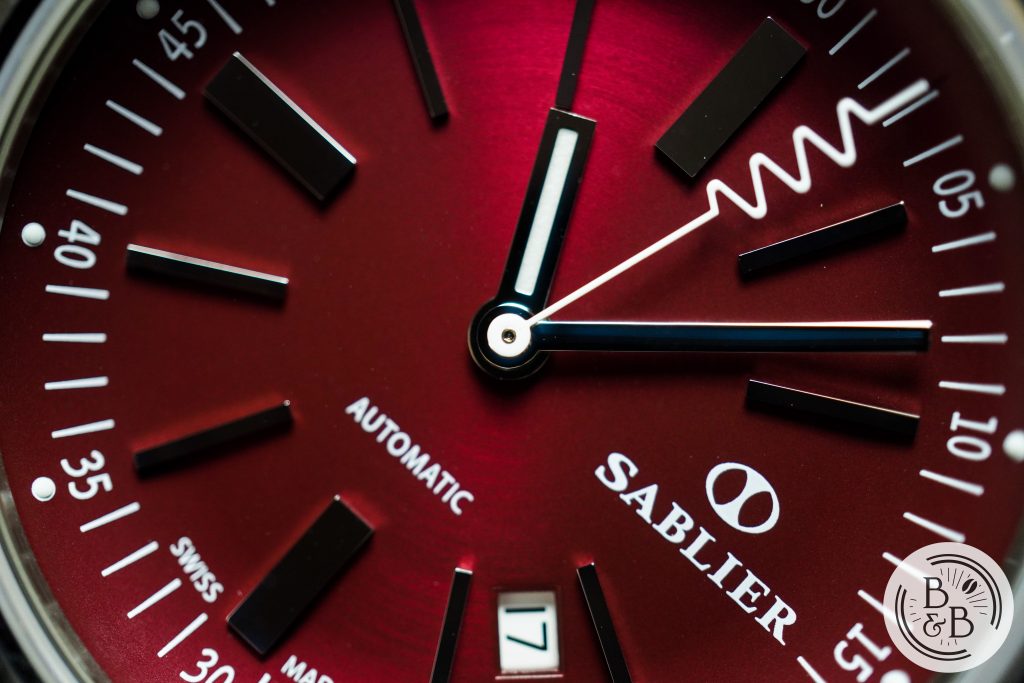 You have an interesting hand set, with rectangular hour and minute hands. The hour hand is lumed but the minute and seconds hands are not. KC mentioned that they were not sure about how a lumed and bent minute and seconds hand would behave over time, and they are actively looking and ways to make this happen.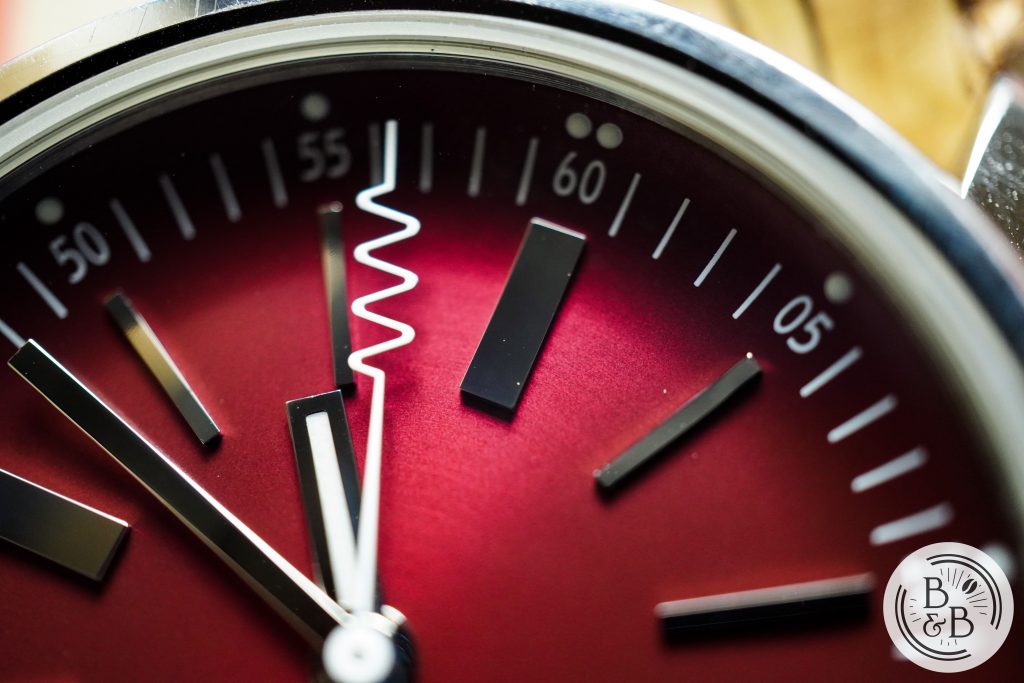 The seconds hand extends all the way over the minute markers and I absolutely love this. Reading the time on this watch is so effortless and is such a pleasure. The tip of the hand is in the form of a corkscrew, which is super cool.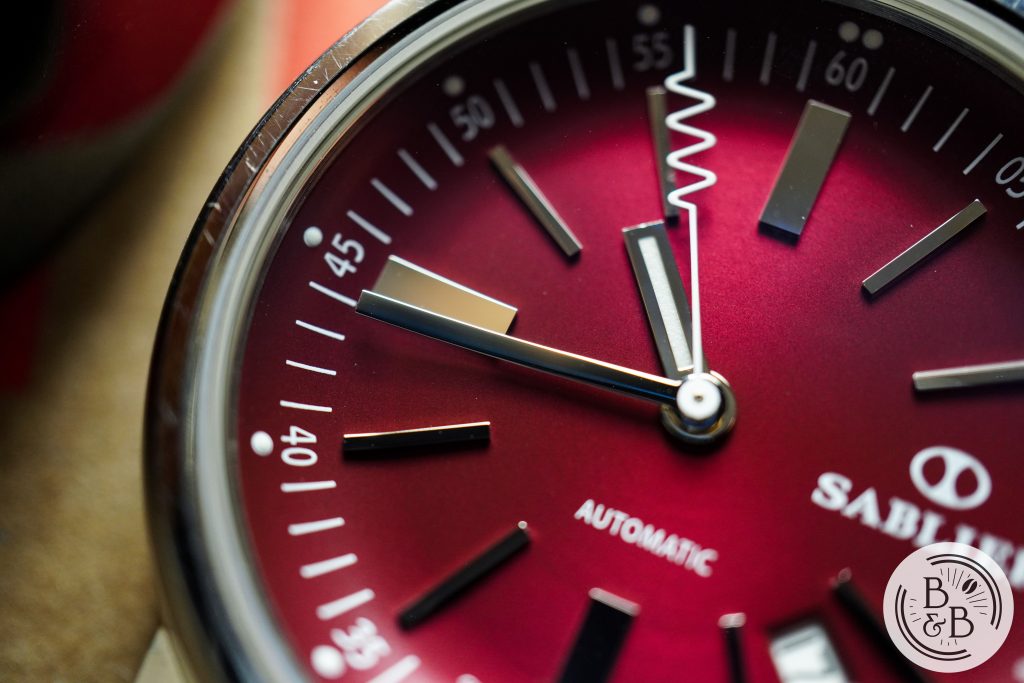 The minute and seconds hands are slightly curved to match the concave dial, and this is very nice to look at. When you look at the amount of effort that went into making this dial possible, the high price tag doesn't seem so unreasonable. And the fact that the finishing and quality control is good, makes this even more easy to come to terms with.
---
Lume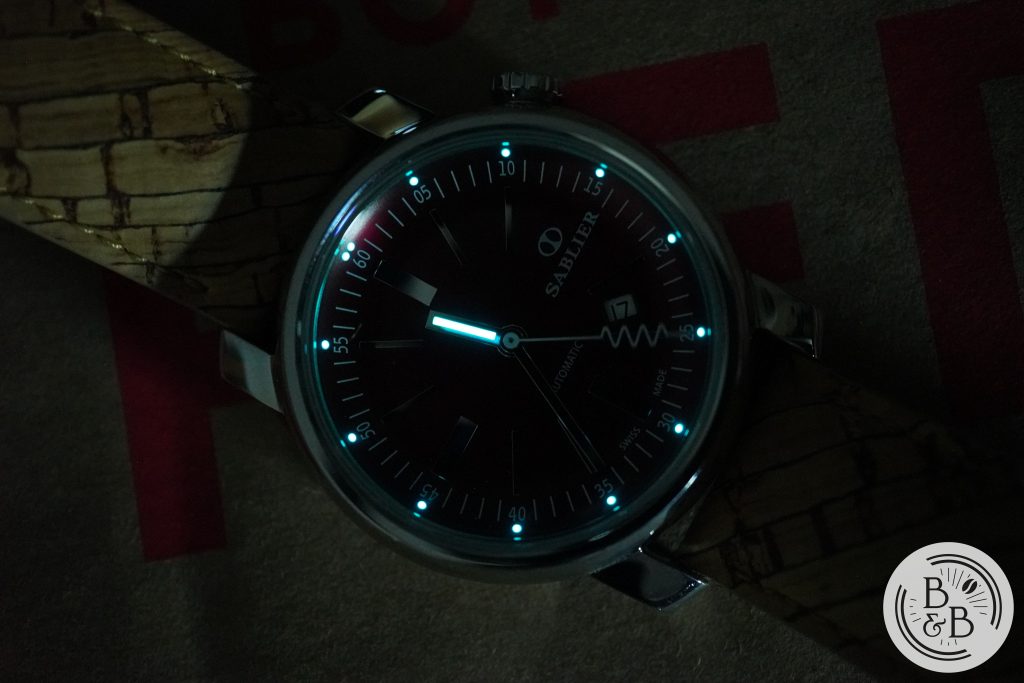 The dial is lumed, which I wouldn't typically expect from a watch like this, and they appear to have used the top grade Super LumiNova.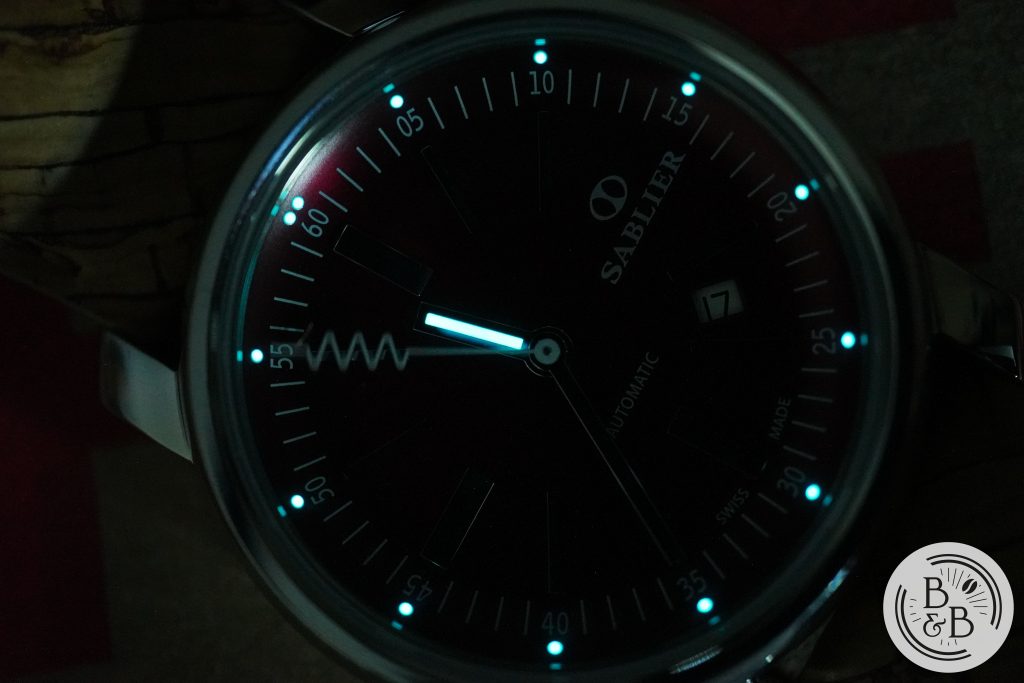 While I do give them credit for attempting to lume the dial, I think the lume design and layout leaves room for improvement. As I mentioned earlier, only the hour hand and outer hour index markers are lumed.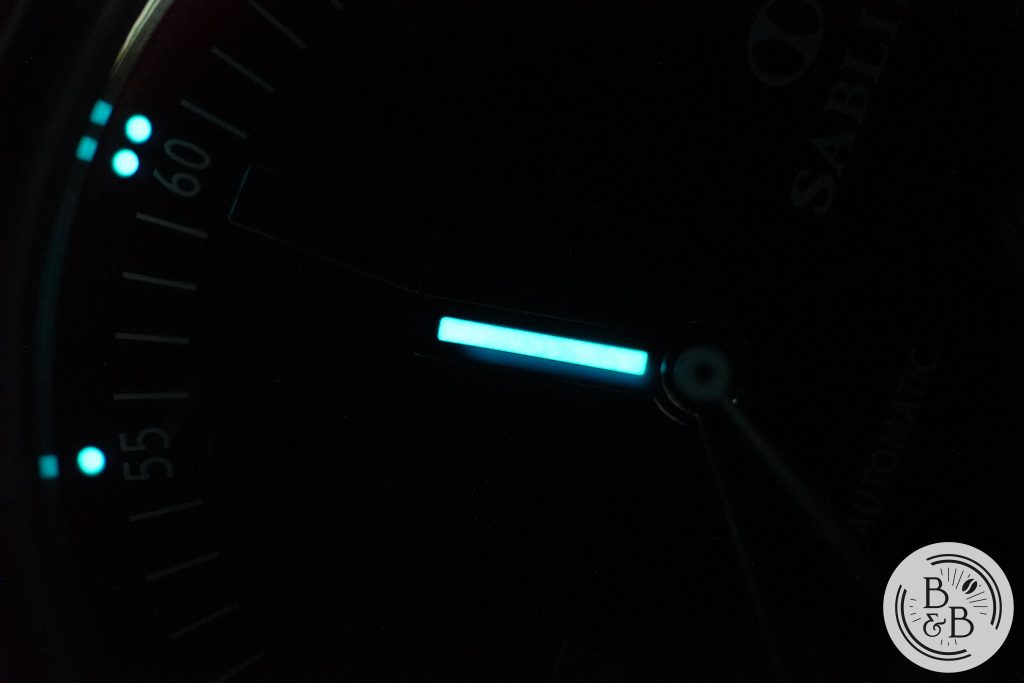 Since the cork-screw second hand is white, I think it would've looked incredible fully, or even partially lumed. I also would've liked to see lume on the minute hand, because a lumed hour hand and small lumed pips doesn't really do much for functionality.
---
Movement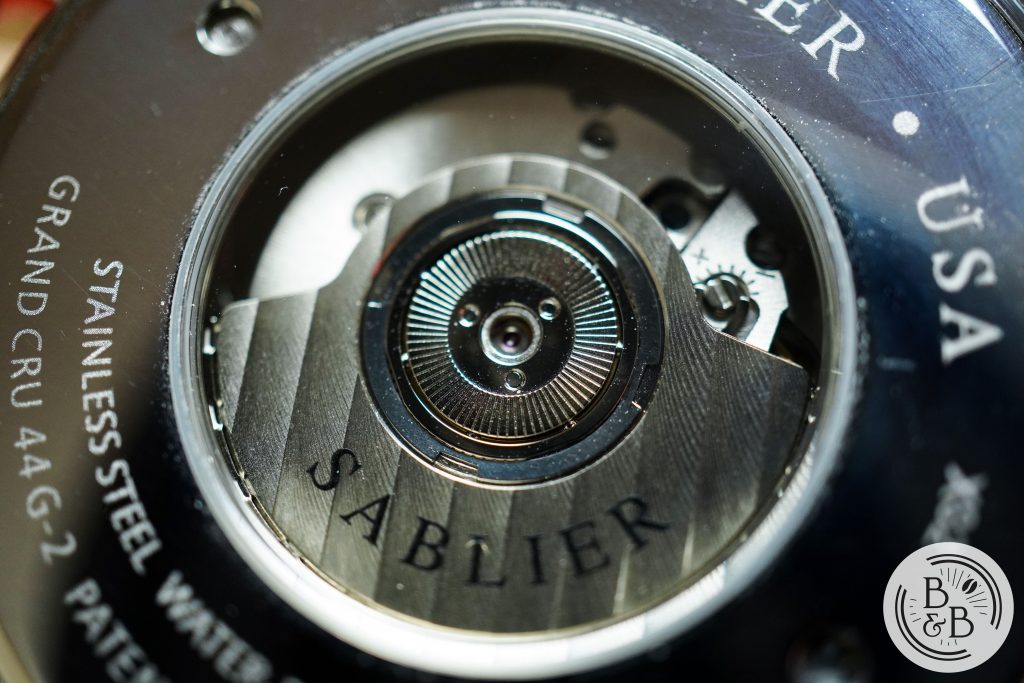 This watch uses an ETA 2892-A2 movement. A good choice of movement, and while they don't mention the grade, I think it is the top grade variant. You will find the 2892-A2 on a lot of high end watches like IWC, Breitling, etc., so no problems with this selection for the price of the watch.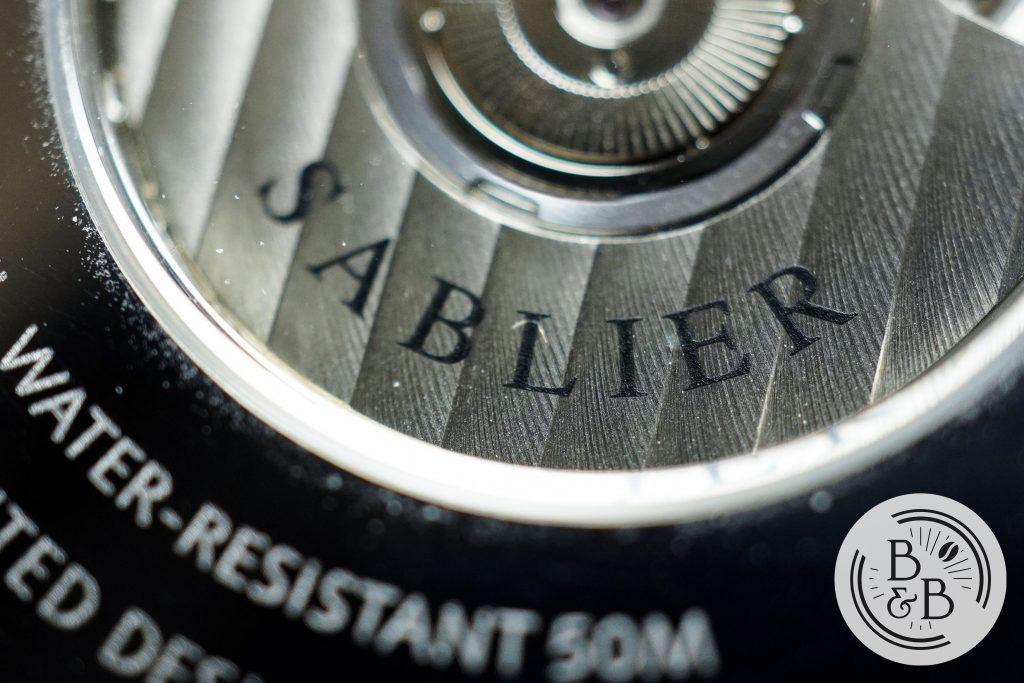 I do think they dropped the ball on the rotor decoration though. I think for the price of $2800, I'd want a very good looking movement or a closed case-back. The movement looks good, but the rotor is too simple and just has the brand's name printed on the rotor in black. Cheaper watches have done significantly better with this family of movements.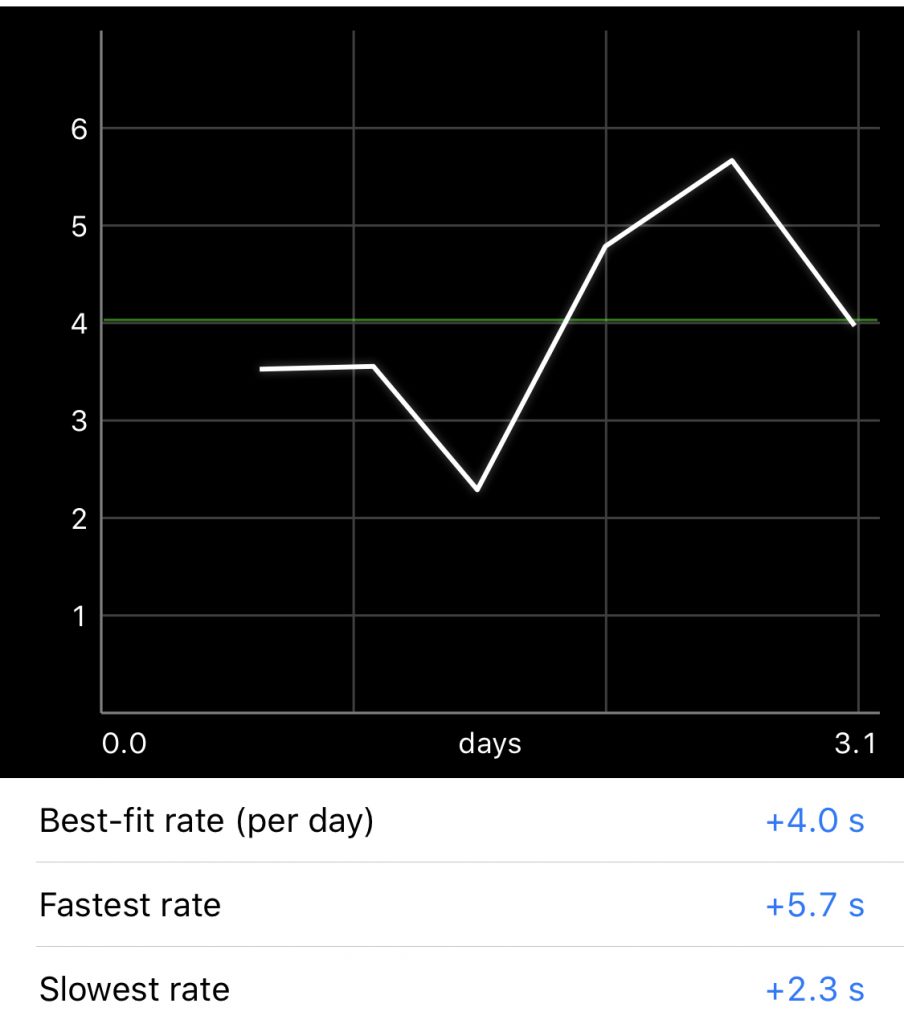 Aesthetics aside, this movement held up quite nicely during my time with it. Over a 3 day period, it logged roughly +4 spd, and this watch appears to have been used and abused, so these are all good numbers.
---
On The Wrist
This is the 44mm diameter case, so it wears pretty large on my modest 6.25″ wrist. I'm glad they introduced a 39mm case too, because I think that would work perfectly for small and medium sized wrists.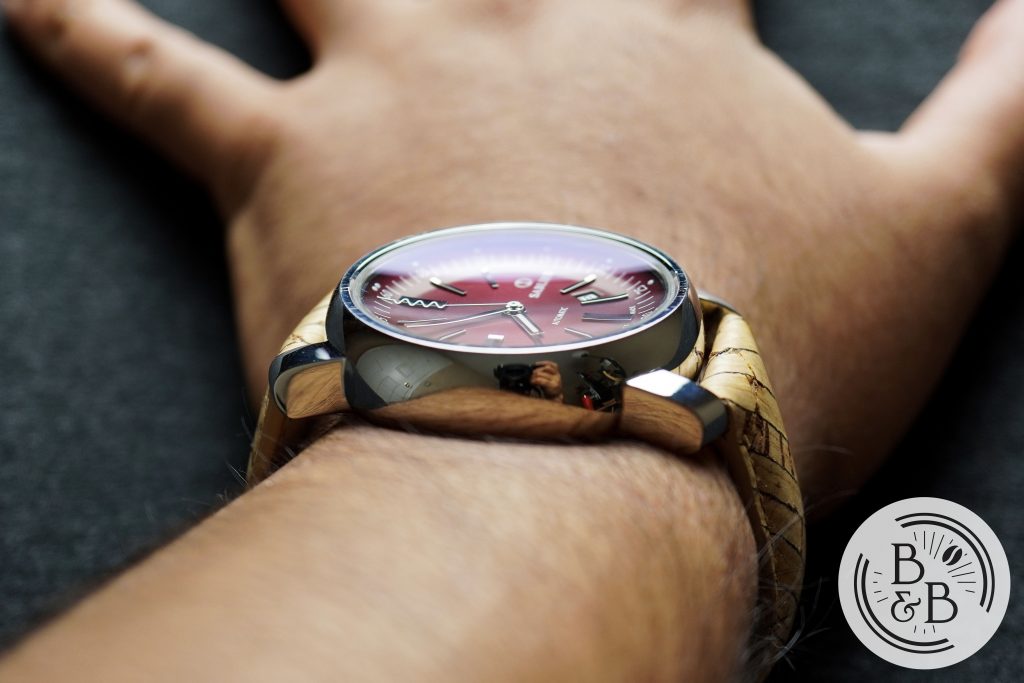 The case-back doesn't protrude, so most of the weight is balanced well. The case height is only 12mm, so it is actually proportioned quite nicely.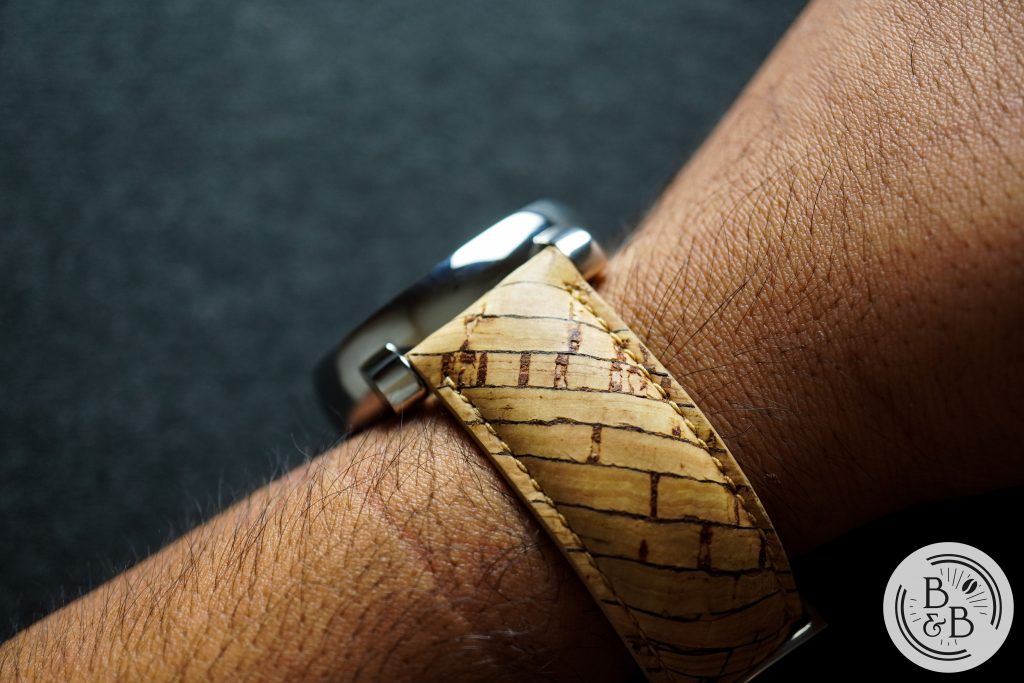 You can pick from three different strap options, but let's be honest, the cork strap is clearly the winner here.
---
Concluding Thoughts
I like this watch, and I think there's a lot of very interesting and intricate work on the dial. The attention to detail and quality control is very good. That said, in my opinion this watch appears to have a very specific target market. This watch seems particularly targeted to someone who is passionate about wine, has a great interest in watches, but is mostly looking for a very cool conversation piece to wear socially.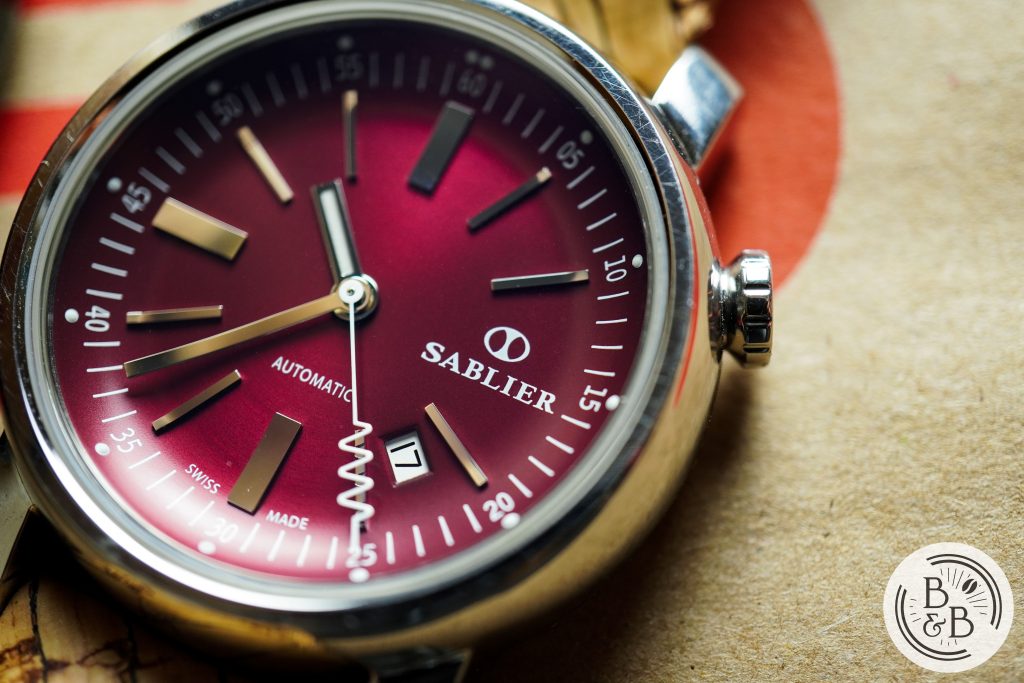 This isn't a watch I could wear everyday, but is one that would play nicely in a larger collection, because you're not going to find anything else like it. You all know how much I enjoy innovation in watch design, so it should come as no surprise that I love the concave crystal. I would love to see a watch that was a bit more widely appealing, with the same crystal and the same eye for design and attention to detail because they clearly know how to make a good watch.
---
Strap Change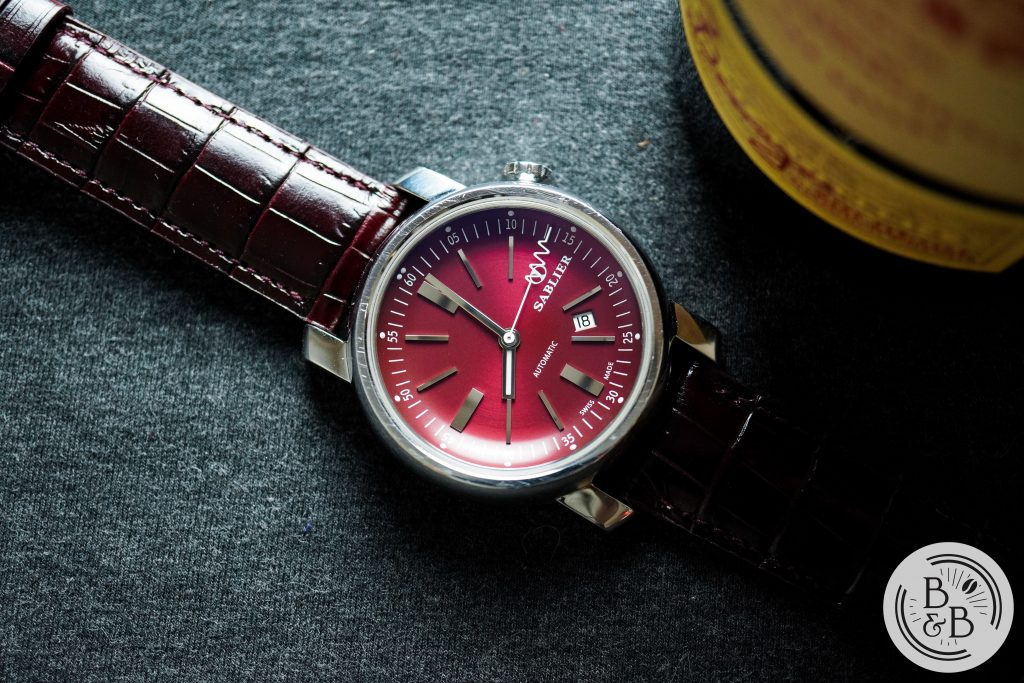 ---
Thanks for reading!