---
Disclaimer: I purchased this watch new from a Japanese retailer/dealer and then imported it into the US. I was not externally incentivized in any way to make this review. This review is in no way sponsored by Kurono Tokyo / Chrono Tokyo / Hajime Asaoka, or any entity. All opinions here are my own.
---
---
Contents
---
Chrono Tokyo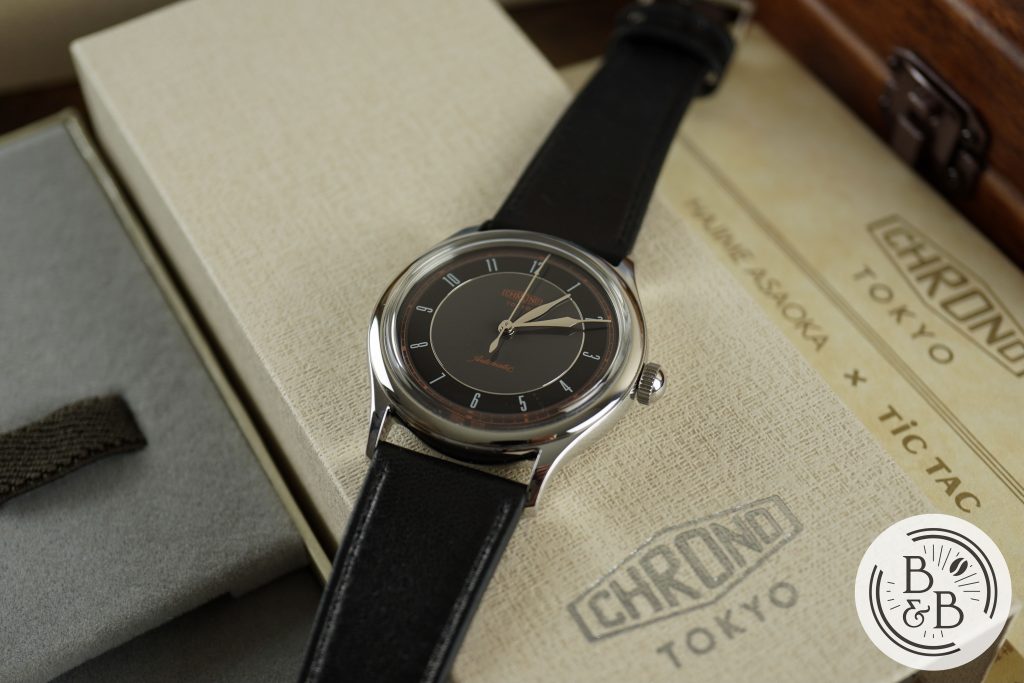 Hajime Asaoka is a name that should be familiar to those interested in high end horology, and his Tsunami watches are among some of the most coveted watches in the independent and handmade watch world. Hajime's work ethic, self training and incredible eye for detail and design are what make those watches so desirable. Interestingly, I only became aware of this master watchmaker through his brand of more affordable pieces, called Kurono Tokyo. Based on what I've read, he founded Kurono Tokyo to share his vision and designs with a wider audience, with prices that could make it more attainable, compared to the $50,000+ price tags on his own handmade pieces.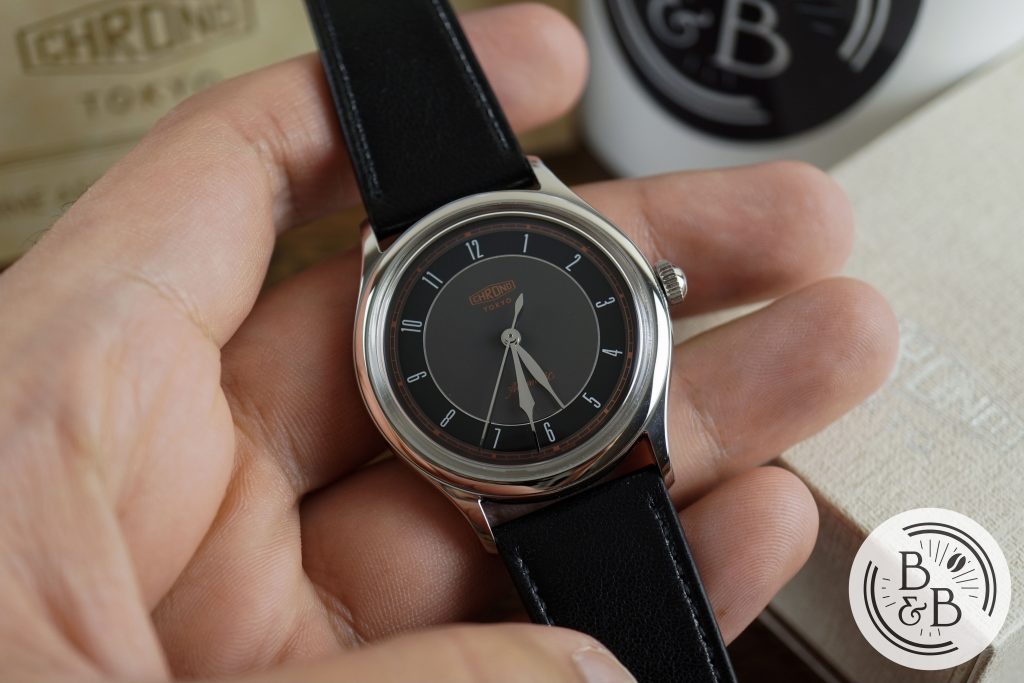 I fell in love with his work after watching this particular video, and developed an admiration for his way of approaching watch design. I couldn't afford the $50,000 price tag of his handmade watches, so I decided to keep an eye out for one of his Kurono Tokyo watches instead. Unfortunately I wasn't able to grab one of the Copper Reiwa watches in time, and I made the mistake of not jumping on the Mori when it released. The new and breathtaking Chronographs were out of my budget too, so I was left without too many options.
Kurono Tokyo have been vocal about their dislike of the reseller market, and have publicly stated that they are maintaining lists of individuals found to be reselling their watches, and will not sell to them in the future. They also recently announced a tiered system to purchase their watches, with special allocations for collectors. Unfortunately, these aren't complete solutions to the problem, but I suppose will act as speed breakers for those blatantly purchasing these watches to flip for profit. But whether they should be doing that in the first place and how effective these methods really are, is a discussion for another time.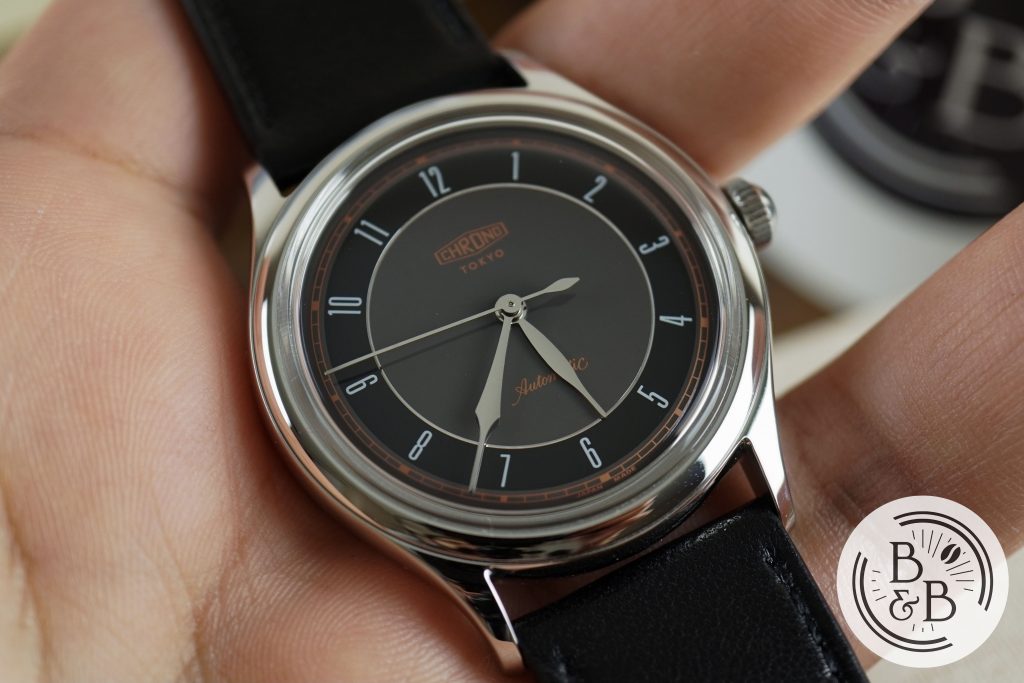 So without too many options in hand, I started hunting down their Chrono Tokyo watches, which to my knowledge are identical watches made for the Japanese Domestic Market (JDM) only. Kurono Tokyo recently announced on Instagram that they were shutting down the Chrono Tokyo brand as of 2021. I've noticed that the Chrono Tokyo brand seemed to have bothered a lot of collectors who felt that it diluted the brand's exclusivity. And strangely that Instagram post has now been removed, perhaps to avoid folks such as myself from flocking to Japan to score one of them.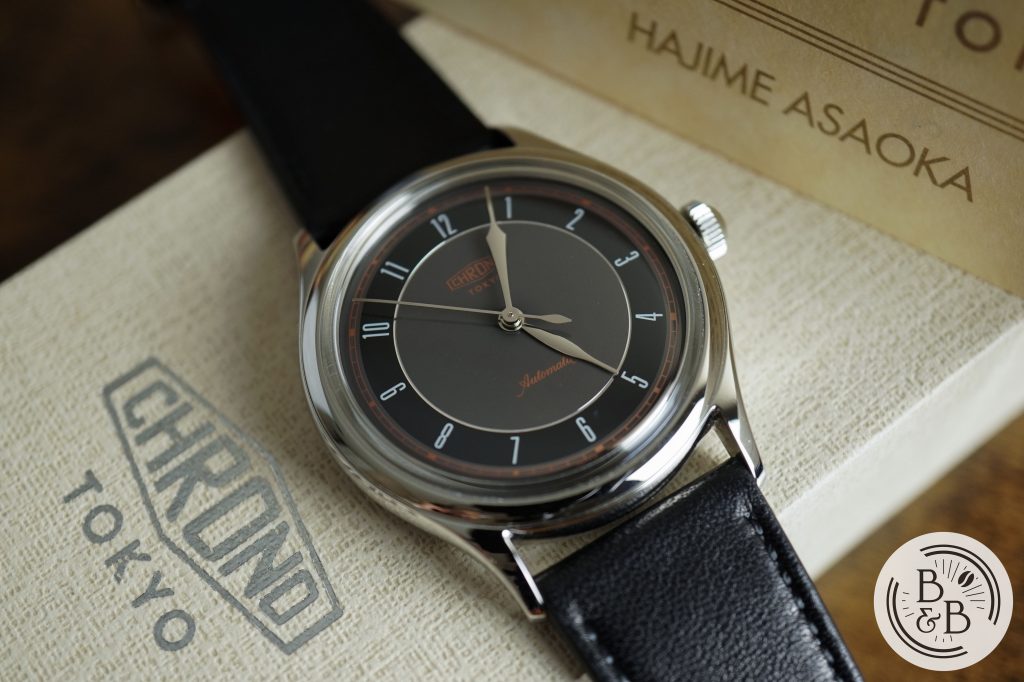 But drama aside, I finally managed to source one of the Bullseye dials, which I fell in love with given the subtle similarities to a few of the Tsunami watches (you should see this). Yes I did pay over retail for this, and maybe saying that will add my name to Chrono Tokyo's naughty list, but I'm starting to think all of this is a bit silly now anyway.
Let's check out the watch!
---
Case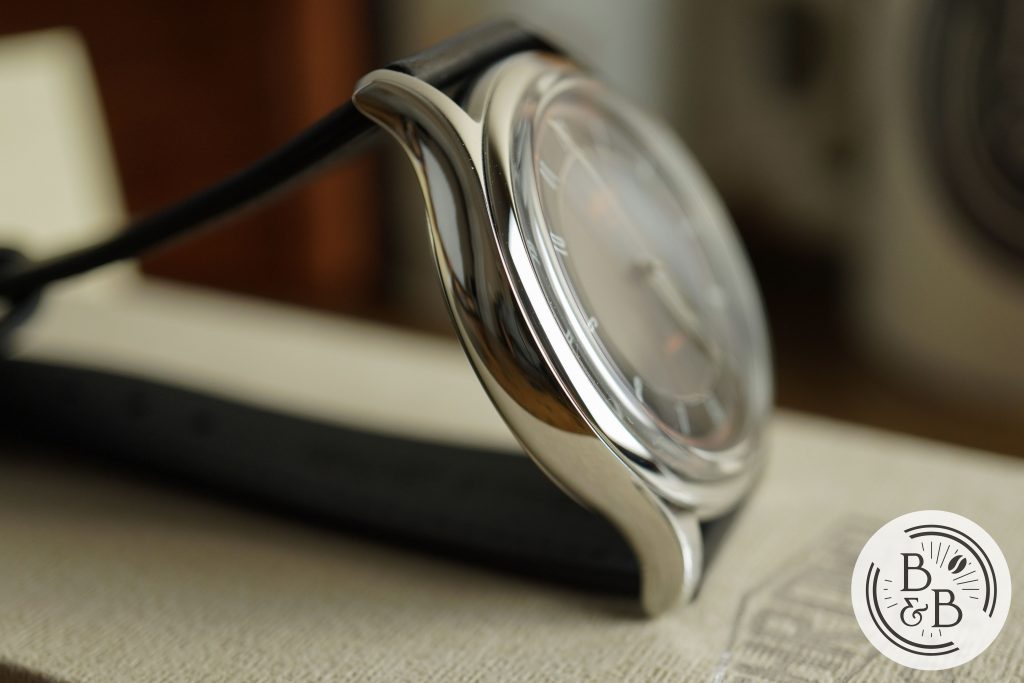 I measured the case to be 36.75mm in diameter, measured from 4 o'clock to 10 o'clock, 42.75mm from lug-to-lug and 10.5mm in height. The entire case is polished, and the build quality and finishing are perfect in every way. I've heard rumors (here, here and here) that these cases and dials are made by the same company that supplies Grand Seiko, and the Kurono website hints that this could be true as well, stating:
Precision Watch Tokyo has brought together the same case and dial makers that supply to one of the most prestigious of Japanese watch brands, to deliver a high-quality product that is both accessible yet exclusive in number.

https://kuronotokyo.com/, The Hajime DNA
The case lacks any straight lines and flat surfaces, and has an elegant curved case aesthetic that is polished wonderfully. The case extends out into a pair of slightly curved and sleek lugs. The lug width is 20mm, which is nice to see on a 37mm watch, instead of 18mm.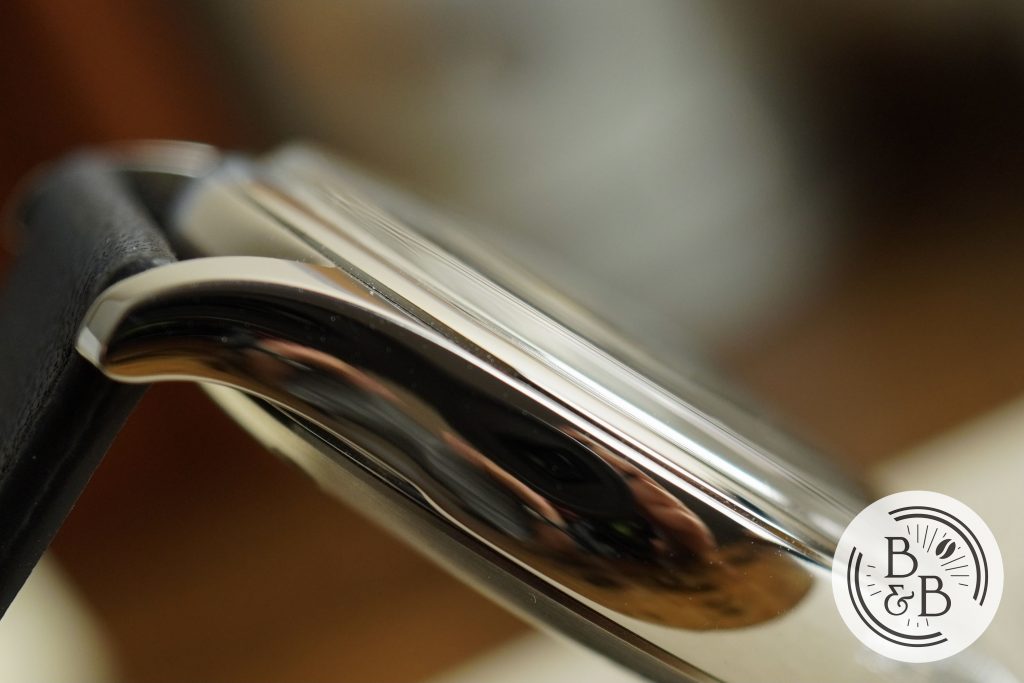 There is a slim bezel section that seats a boxed sapphire crystal that could trick you into believing it was plexiglass, both in terms of appearance and touch.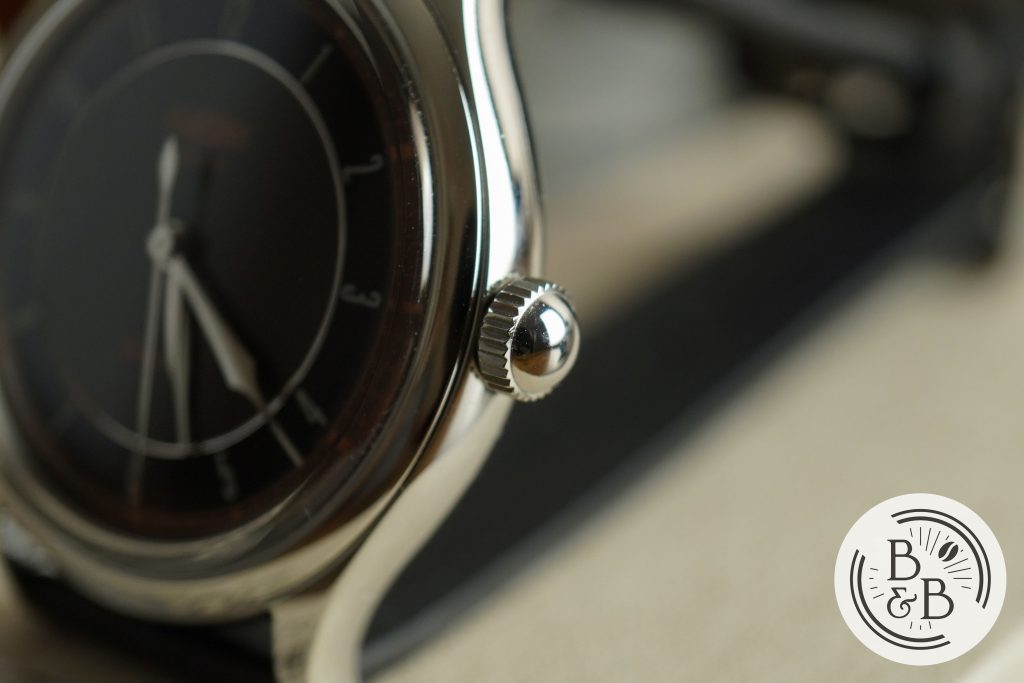 There is a simple 5mm diameter unsigned crown at the 3 o'clock position that is easy to grip and operate. There isn't any crown or stem wobble, but the Miyota movement's operating experience isn't as world class as the rest of this case.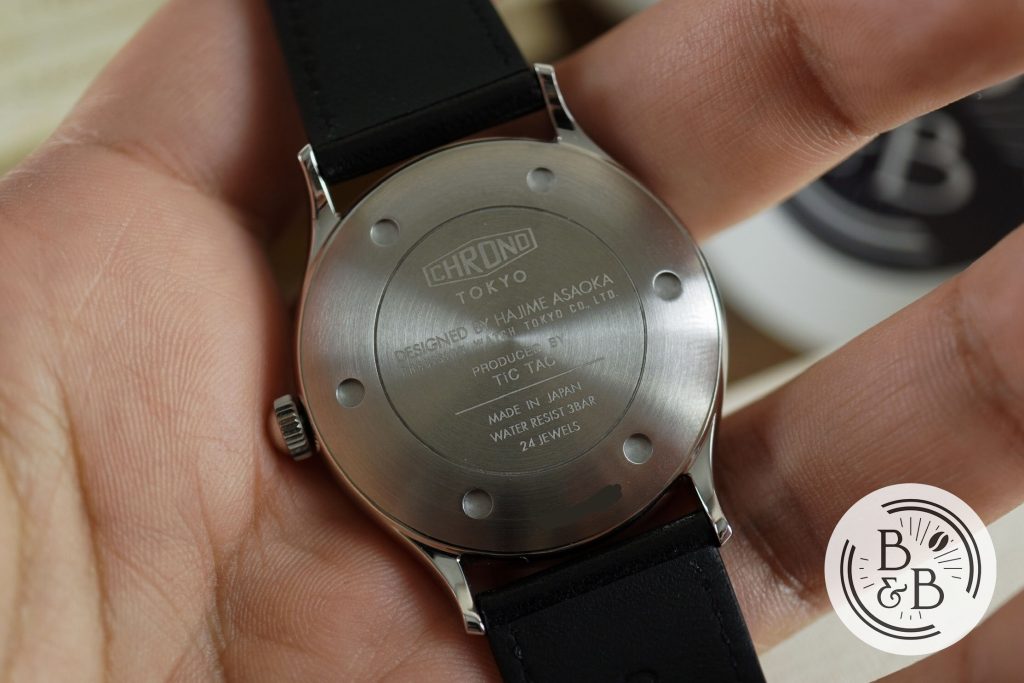 Flipping it over, you have a radially brushed screw-down case-back with the brand's logo and some details on it. This watch is rated for up-to 30m of water resistance.
---
Dial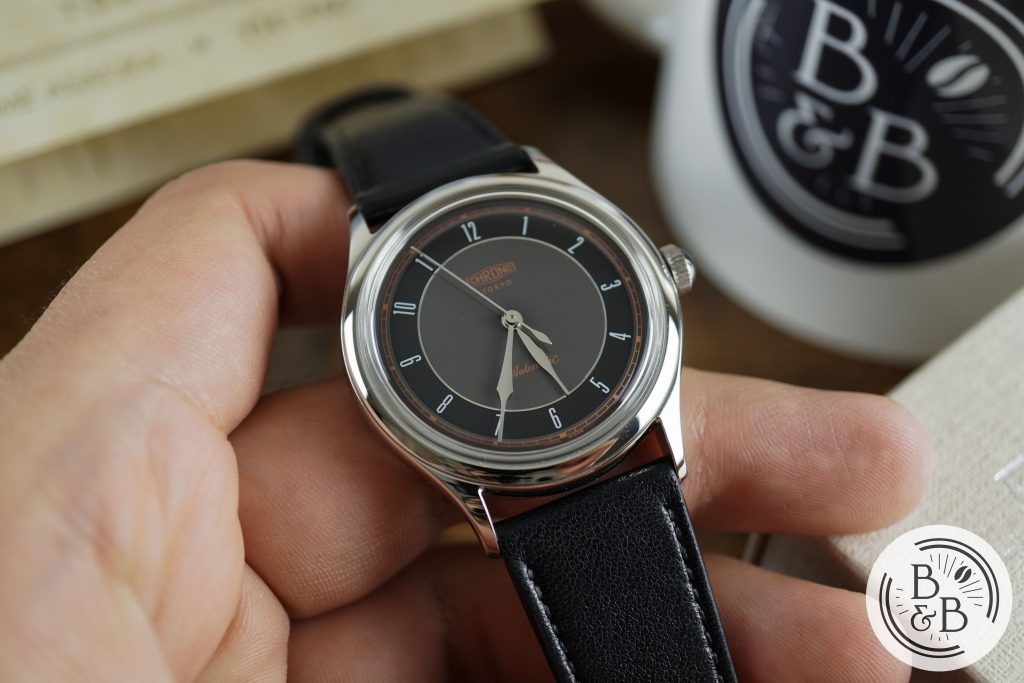 I fell in love with this dial instantly, because it has a striking resemblance to a few of Hajime-San's Tsunami watches, like these two – Example #1, Example #2. I absolutely love the choice of colors here, and the concentric ring layout with radially aligned Arabic numerals is a brilliant throwback to vintage design.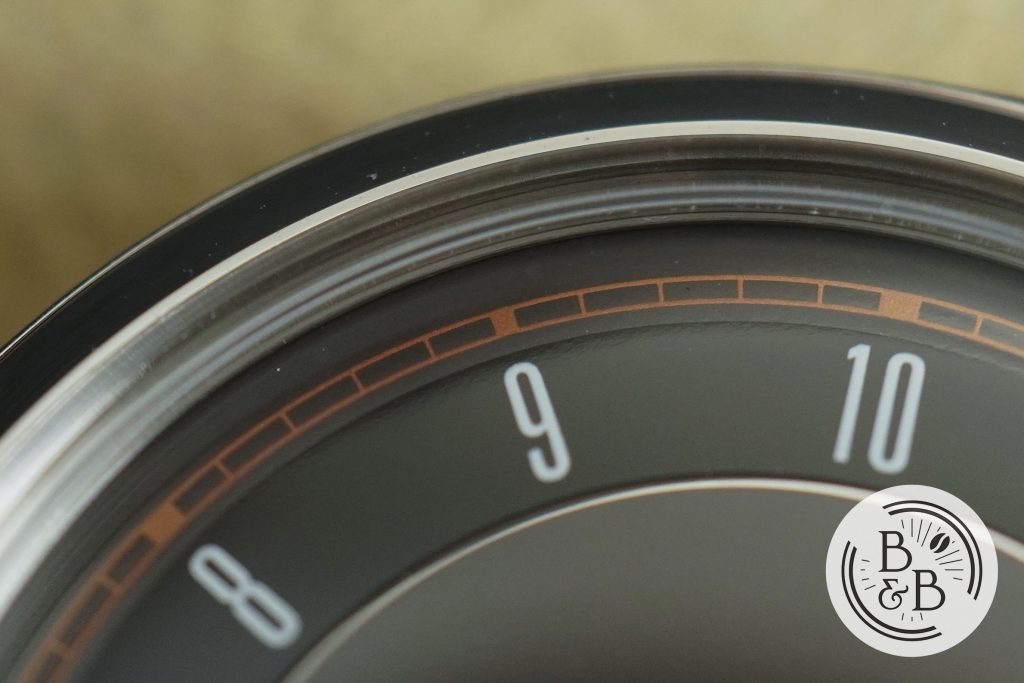 There is an outer railway style minute track that is printed onto the dial in a pale orange color, against a gray-ish brown background. All unusual color choices, but perfectly chosen from Hajime Asaoka's color palette. The quality of printing is excellent.
Moving inward, you have a slightly raised black section onto which the Arabic hour numerals are printed in white. Again, great quality of printing and excellent choice of colors.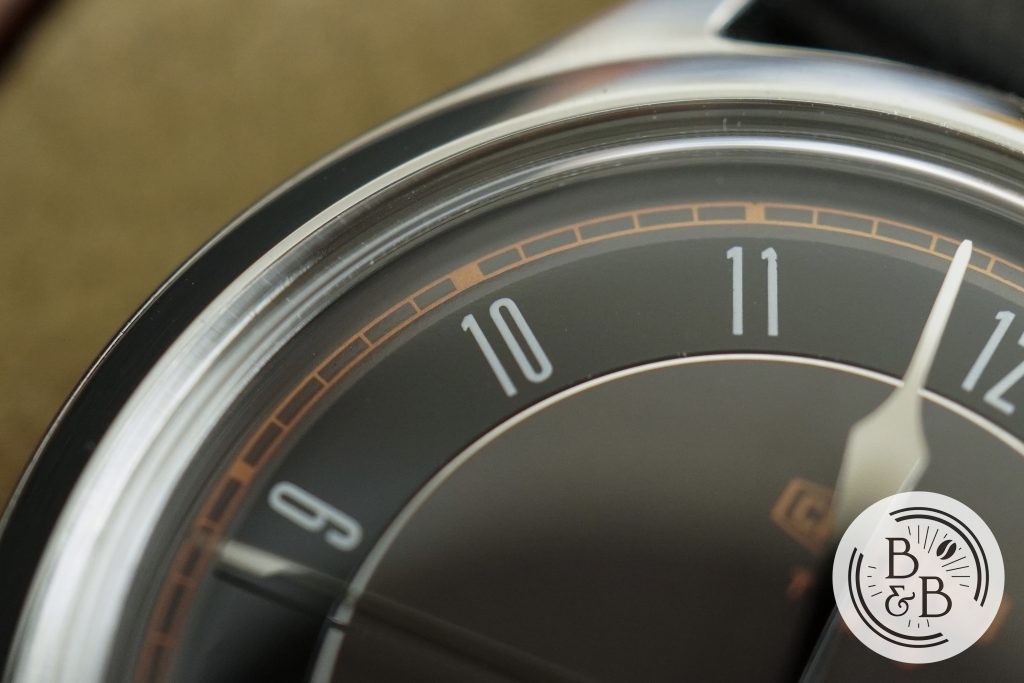 There is a small recessed ridge that separates the raised black ring from the inner grey-ish brown section, which has a thin steel border. These are very subtle design elements, but add to the identity of the dial.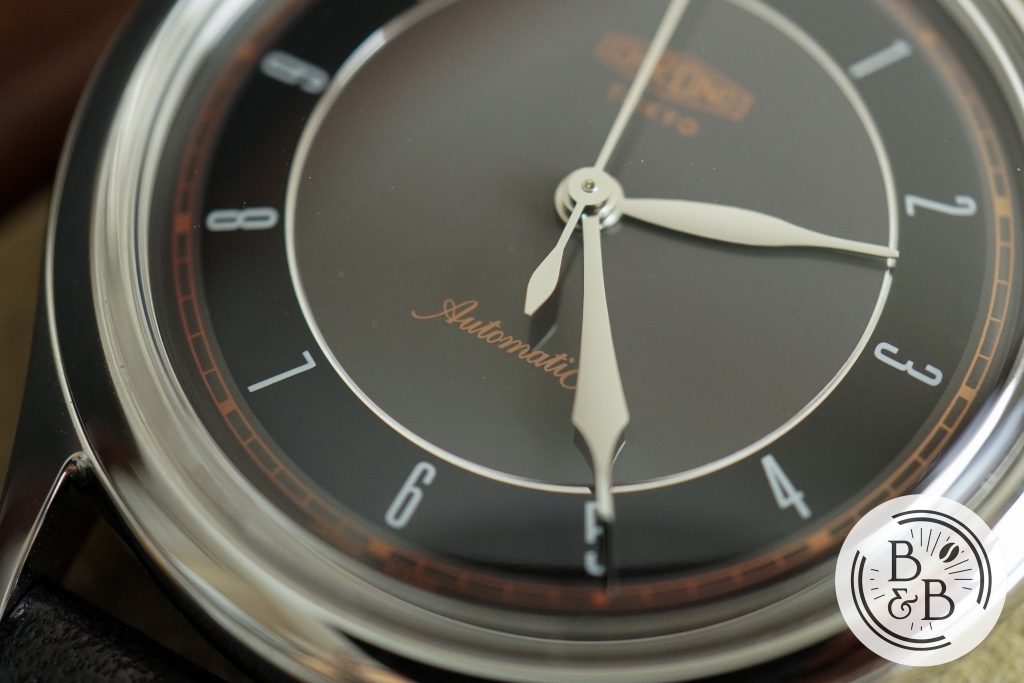 The 'Chrono' brand logo is printed below the 12 o'clock marker, and 'Automatic' above the 6 o'clock, both in the pale orange color.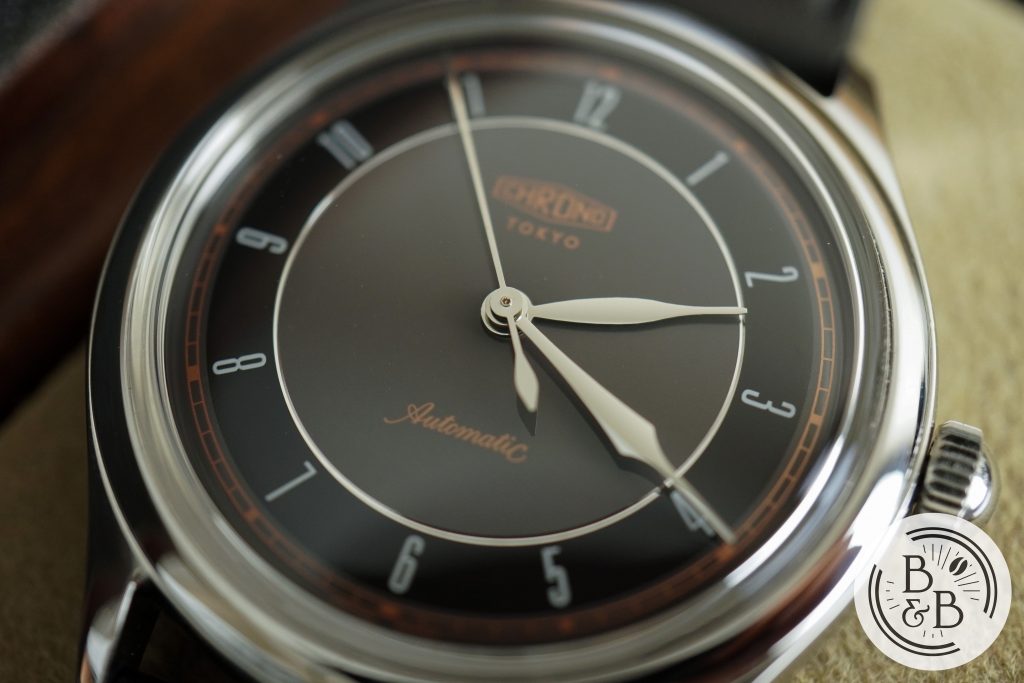 The handset is incredible, and the way it plays with light is really the best aspect of this watch. I love the design, and I think the finishing here is great too.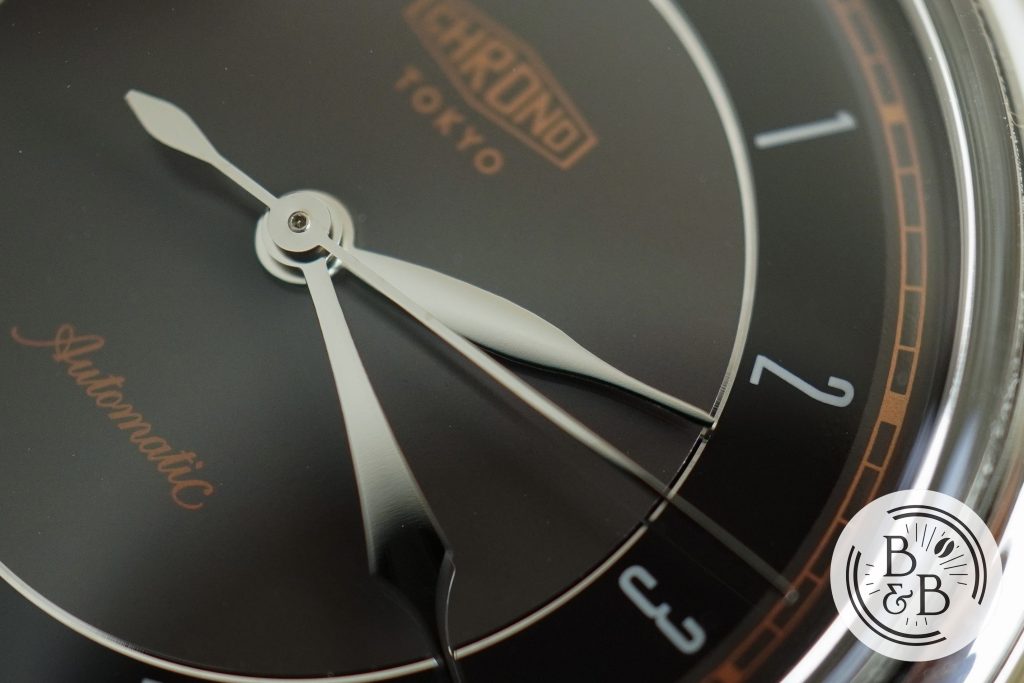 The minute and seconds hands reach the outer track, and the hour hand hovers just above the recessed ridge of the hour track. Great proportions, that make this watch easy to read.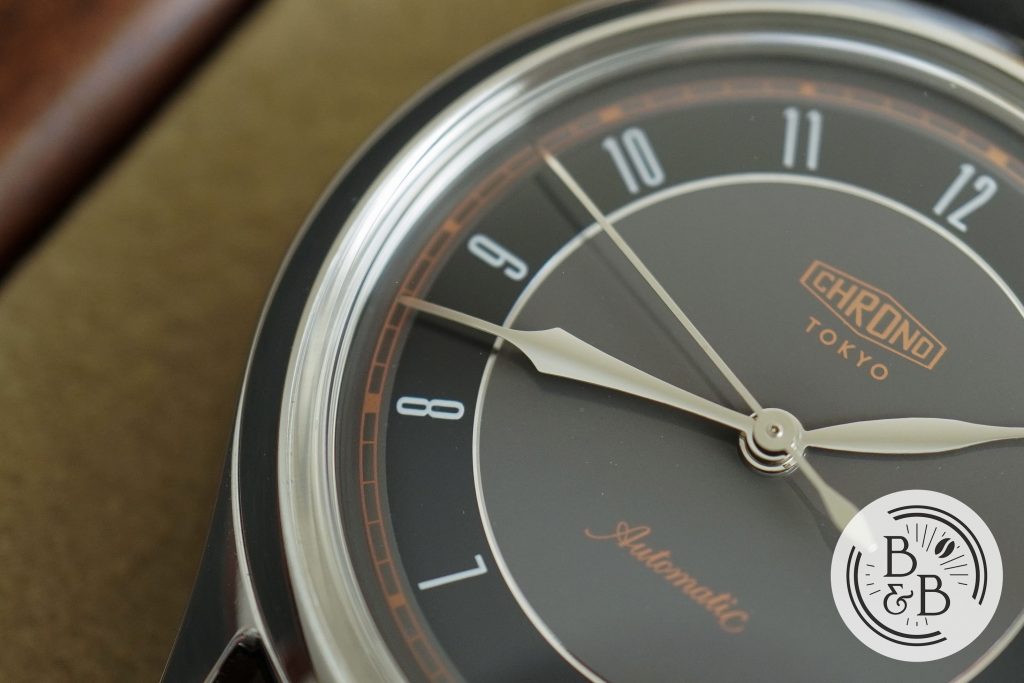 While the design and finishing of this dial just blows my mind, I did notice a few dust particles on the dial. I reached out to Kurono Tokyo to get their opinion on this, but I received a cold reply stating that they they don't support questions regarding their JDM (Japan Domestic Market) products outside of Japan, and I would have to bring this watch to them locally in Japan.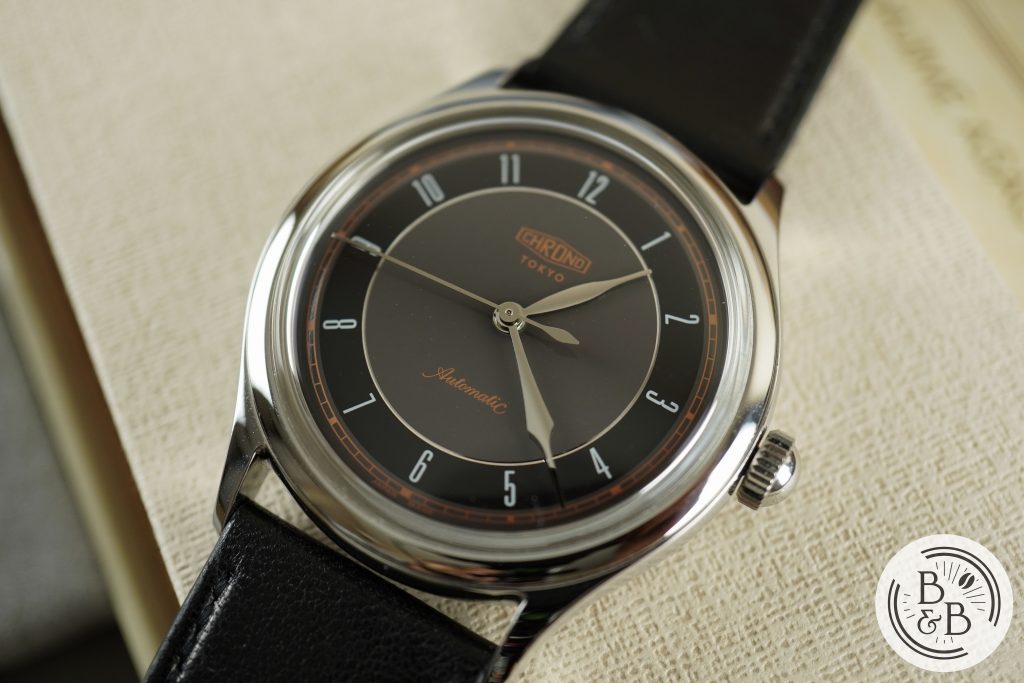 I understand that they're trying to distance themselves from their JDM Chrono Tokyo brand, and I also understand that they're trying to maintain exclusivity by preventing international customers from buying their JDM watches. But I'm a genuine customer who put in money, time and effort to get one of these watches, and I wish I had gotten a slightly more informative response. Either way, this should be a few seconds to fix for any respected watchmaker here in the US.
---
Movement
The movement in here is a Miyota 90S5. So not a movement you'd expect to find in a watch like this, but given the need to have it all Made in Japan, this is a reasonable choice. Kurono says this is on par with the ETA 2824, and has proven to be reliable.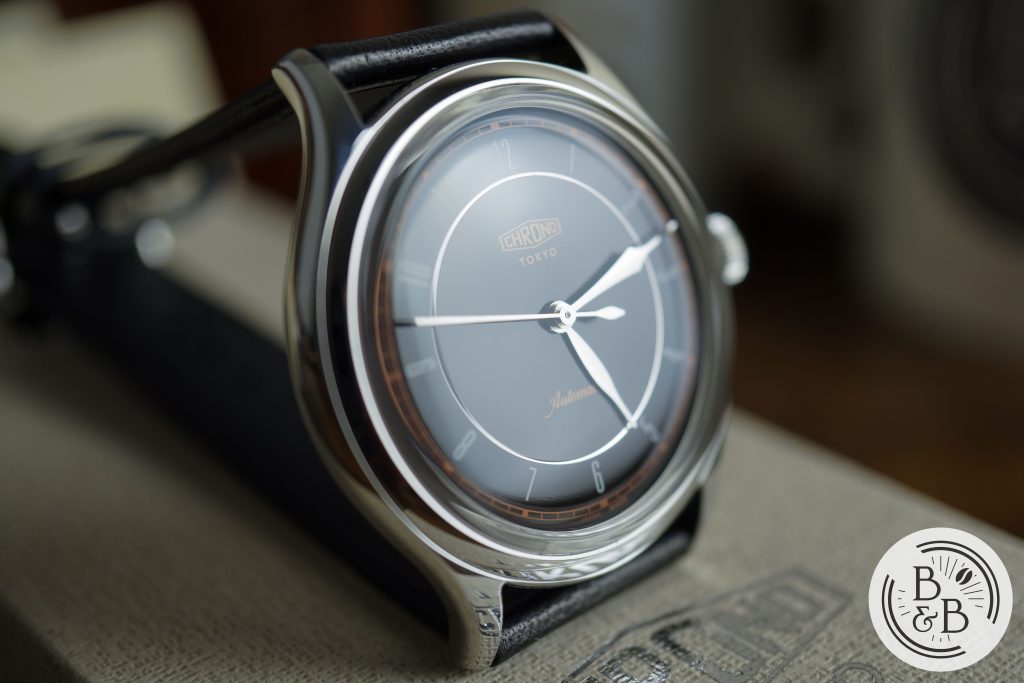 I put it on my time-grapher and I observed roughly +16 spd in the dial up position and +12 spd in the crown up position, both within the acceptable limits for this movement. I think the loud and gyroscopic rotor does this watch a bit of a disservice and takes a bit away from the otherwise high end and luxurious wrist experience. Given the nature of this watch and it's purpose as a dress watch, I think a hand-wound movement would've been a much better option here, but I'm not sure if the Miyota Premium line-up has any to offer.
---
On The Wrist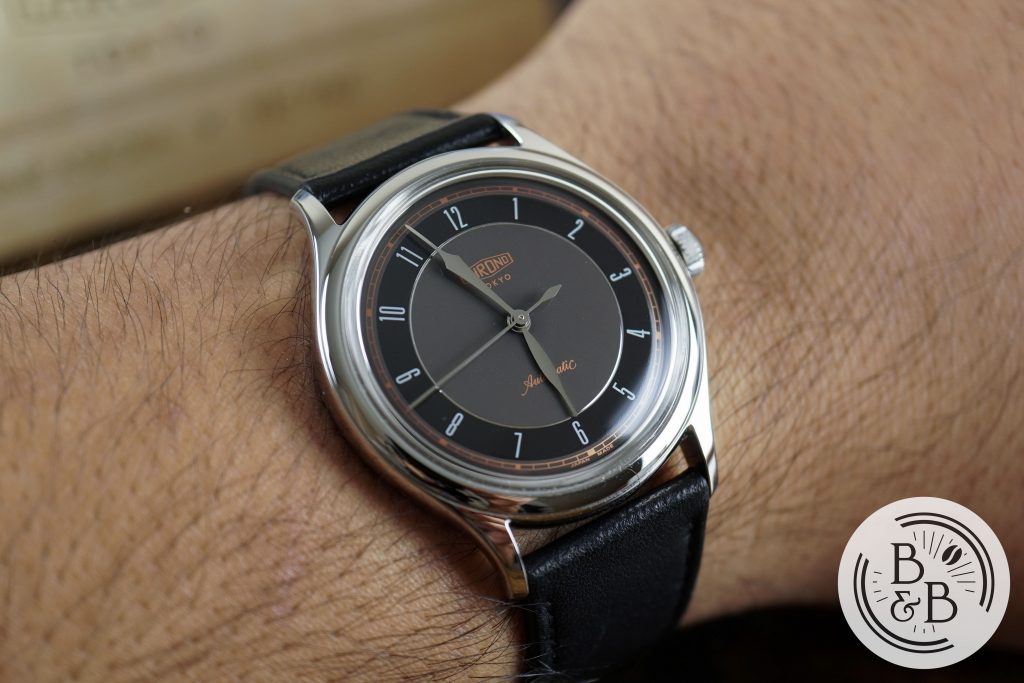 This watch should wear nicely on any wrist, given it's modest 36.75mm diameter and 42.75mm lug to lug width. It has the perfect vintage dress watch wrist presence and the dial aesthetic is ideal for a small sized dial.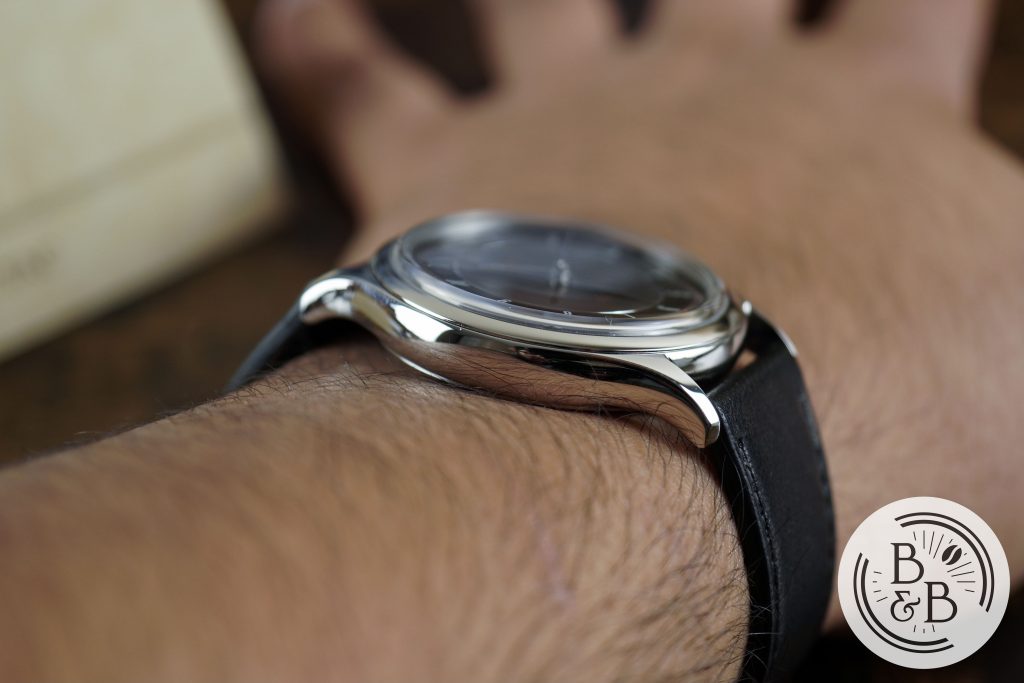 The 10.5mm overall height is a pleasure to wear and sits low on the wrist. I suppose we can thank the slim Miyota movement for making this comfortable size possible.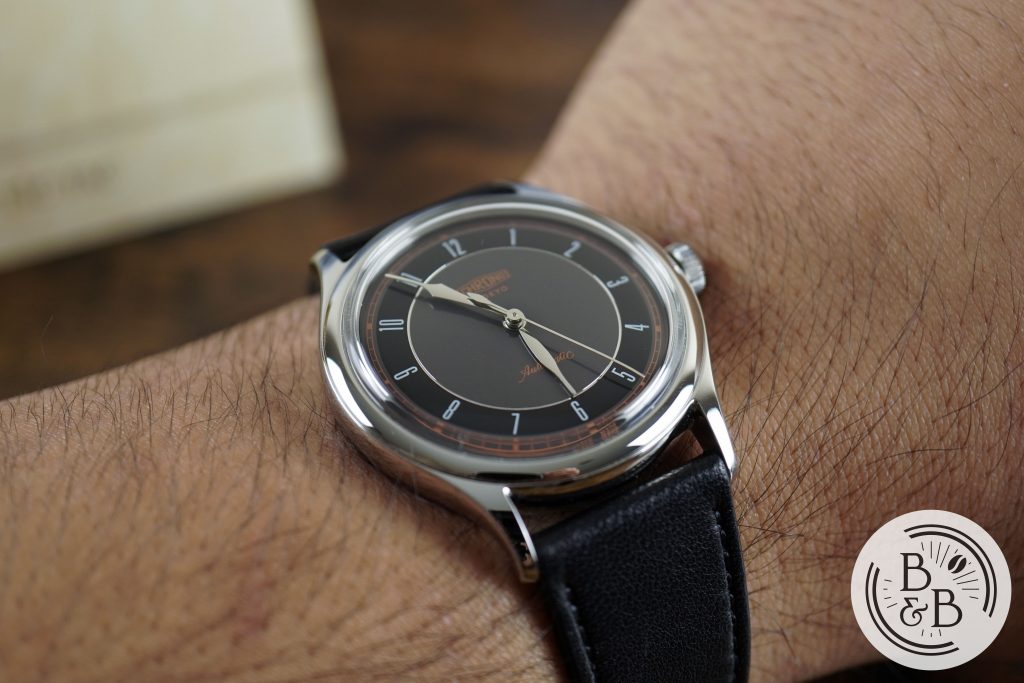 I love the wrist presence and when you have this watch in your hand and on your wrist, you truly connect with it and experience the quality watchmaking that went into designing and manufacturing the case and dial.
It ships with a leather strap that is very comfortable, with a simple unsigned buckle.
---
Concluding Thoughts
To wrap this up, I love the case build quality and finishing. I love the dial design and I think it's one of the best looking dials that I've seen in a while. I do think the dial could've used a few more minutes at the quality control desk during assembly since I found some dust on the dial.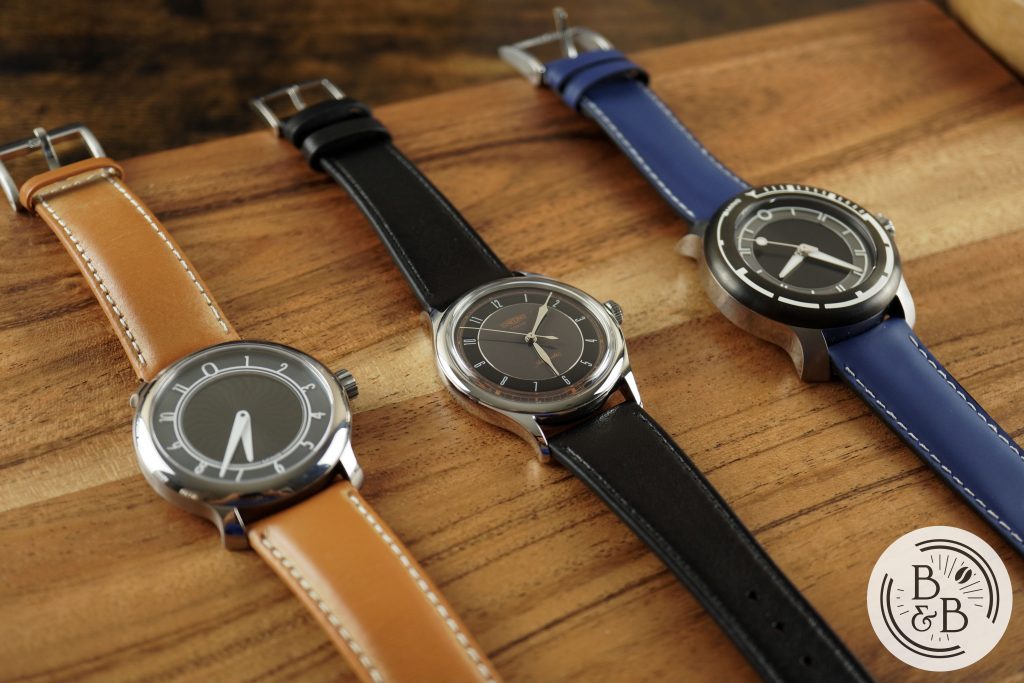 I also think that they should adjust their perspective towards the (now) many international customers who have gotten hold of their JDM watches. Please pardon my arrogance and inflated sense of self worth here, but I think they should be flattered that so many folks outside of Japan are willing to put in the extra time, money and effort to get hold of their watches. In my opinion, it is enthusiasm and slightly eccentric fandom like this that keeps brands like Kurono Tokyo thriving and relevant, because these watches are clearly being driven by hype and social media.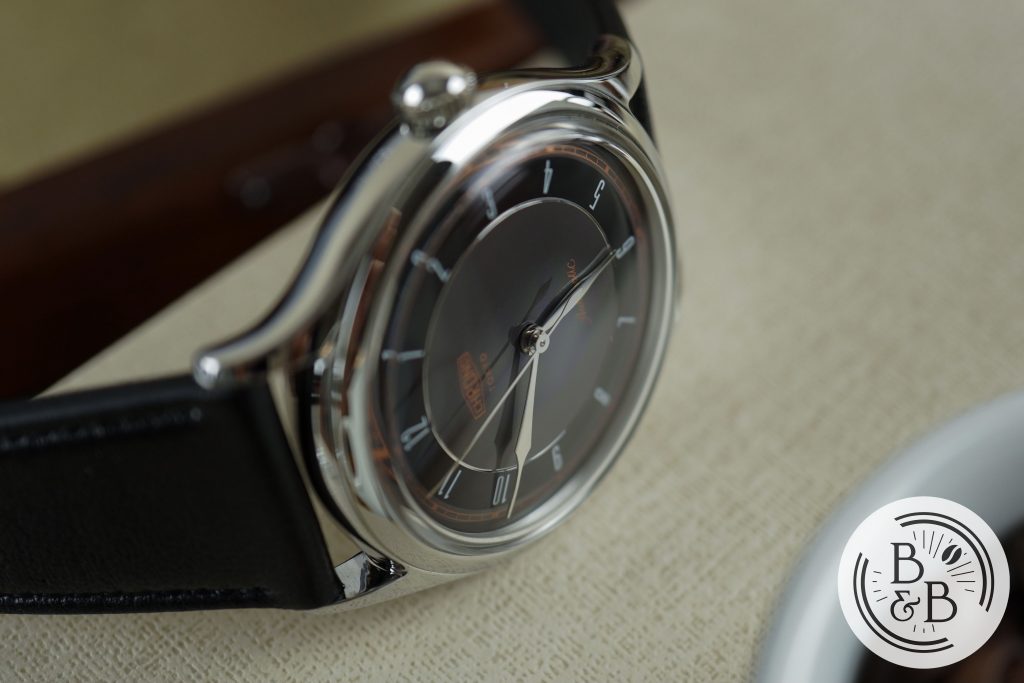 But I'll put aside my saltiness for a second, and acknowledge that my respect for Hajime Asaoka's watchmaking has not diminished in the slightest, and I will most certainly try to get the next watch to come out of Kurono Tokyo, if I can afford it (and if they haven't put me on the naughty list). I love what they're doing, and I look forward to seeing this brand navigate these new waters.
---
Thanks for reading!