---
Disclaimer: I purchased this watch on the secondary market, and was not externally incentivized in any way to make this review. This review is in no way sponsored by Hamilton, or any entity. All opinions here are my own.
---
---
Contents
---
Hamilton & Interstellar
I'm a pretty huge fan of Christopher Nolan movies, science fiction movies and space movies. So its not surprising that I thoroughly enjoyed Interstellar back in 2014, and that movie is up there as being one of my favorite space movie experiences of all time. The visuals, the story telling and the details made me like it enough to watch it at least 4-5 times.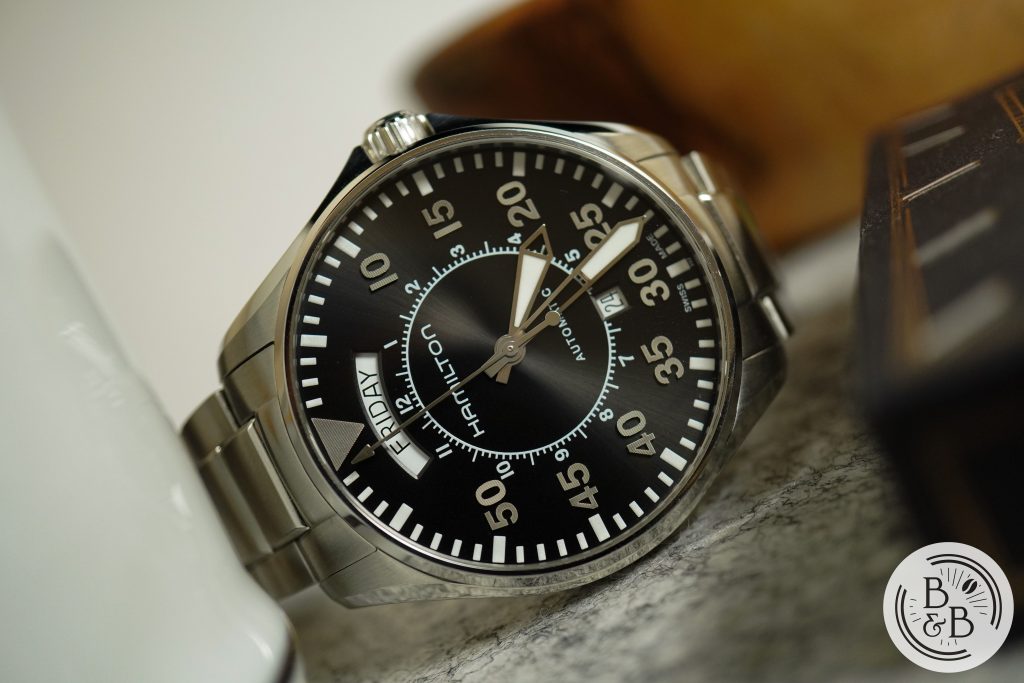 Among the many small tributes to 2001: A Space Odyssey, Christopher Nolan also teamed up with Hamilton to have their watches involved in his movie. And if you've watched the movie, you'll remember that the Hamilton watch worn by Cooper's daughter Murph plays a pivotal role in the film. Hamilton designed that watch specifically for this movie, and released a limited edition box set of that watch, similar to the two watches released by Hamilton for Christopher Nolan's more recent film, Tenet. But all this pays homage to the Hamilton watches that were featured in Stanley Kubrick's legendary film.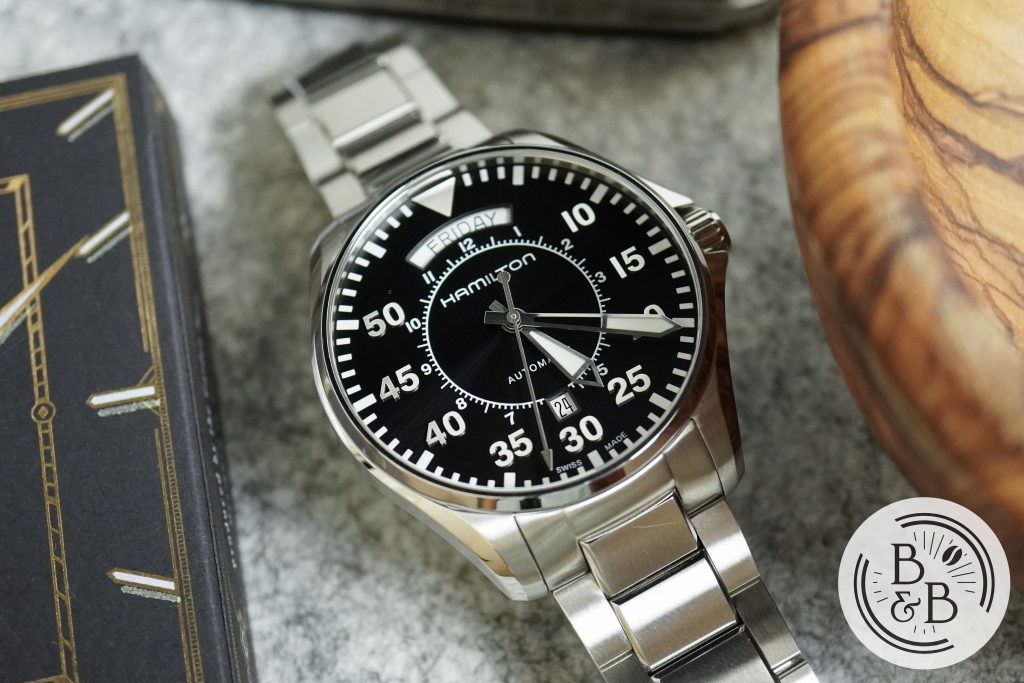 This watch isn't the Murph, but is a standard production pilot watch from Hamilton's catalog that was worn by Matthew Mcconaughey's character Cooper. As much as I like the Murph watch, I was always drawn more towards this one. Something about the fact that it is a standard production Hamilton made it feel even more special than the special edition watch itself. So almost seven years later, I finally get to spend some time with one.
Let's check it out!
---
Case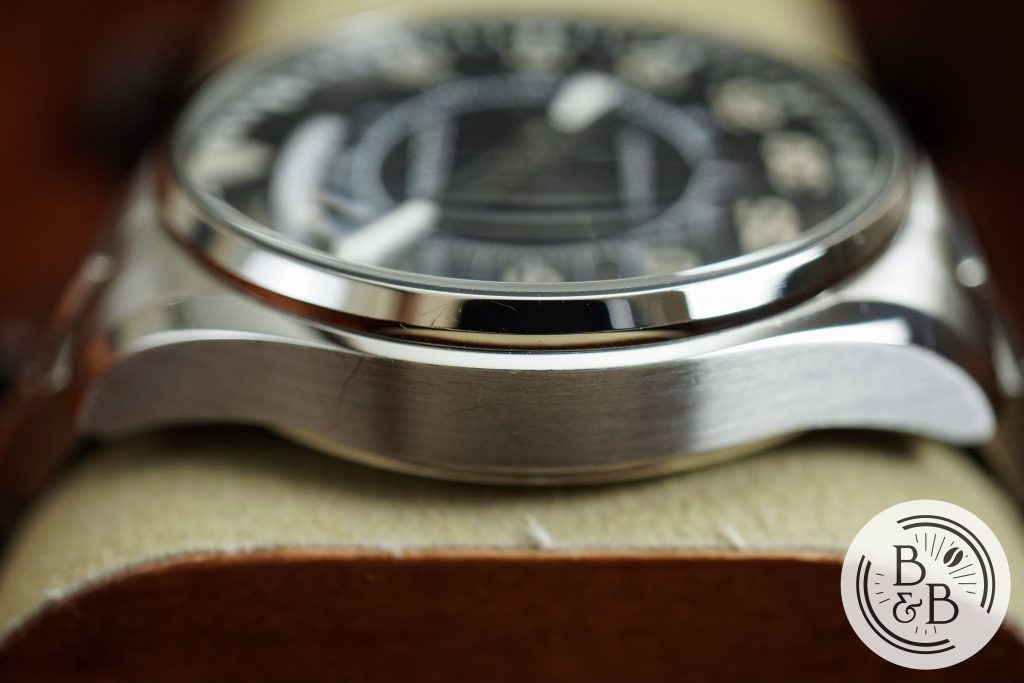 I measured the case to be 41.8 mm in diameter, 47.6 mm from lug-to-lug (52 mm between end links) and 11.8 mm tall. The case is made entirely of stainless steel and is well finished. The case has a good amount of polished and brushed surfaces, and well thought out transitions between the two to make this case visually interesting.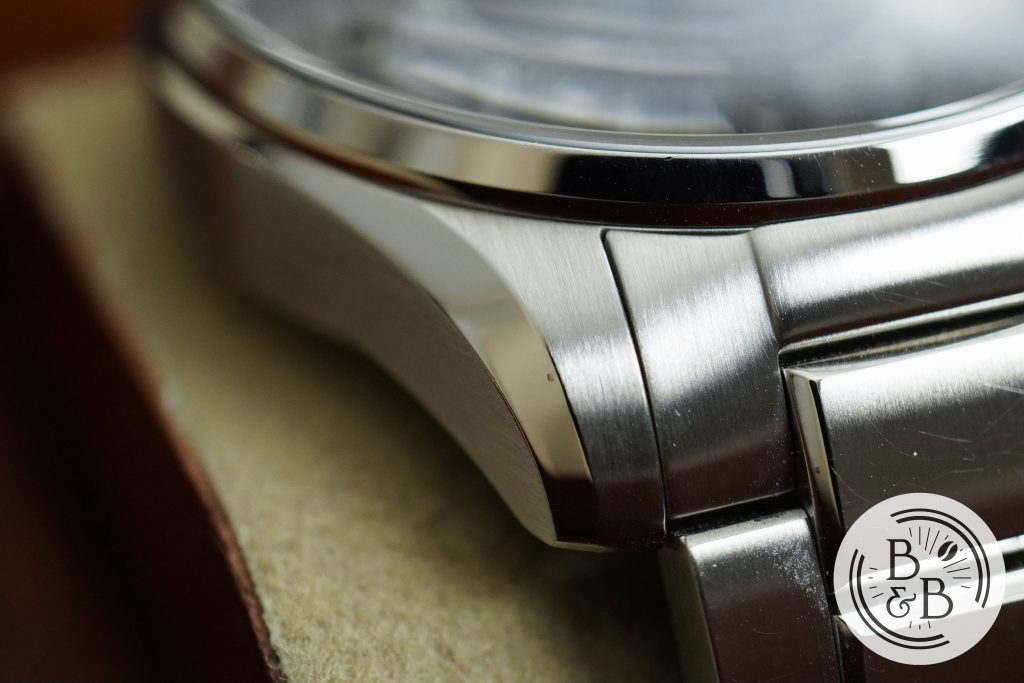 The case extends and curves down into a pair of 20 mm lugs. The lugs have both brushed and polished accents to continue the case design, and the lugs are not drilled through.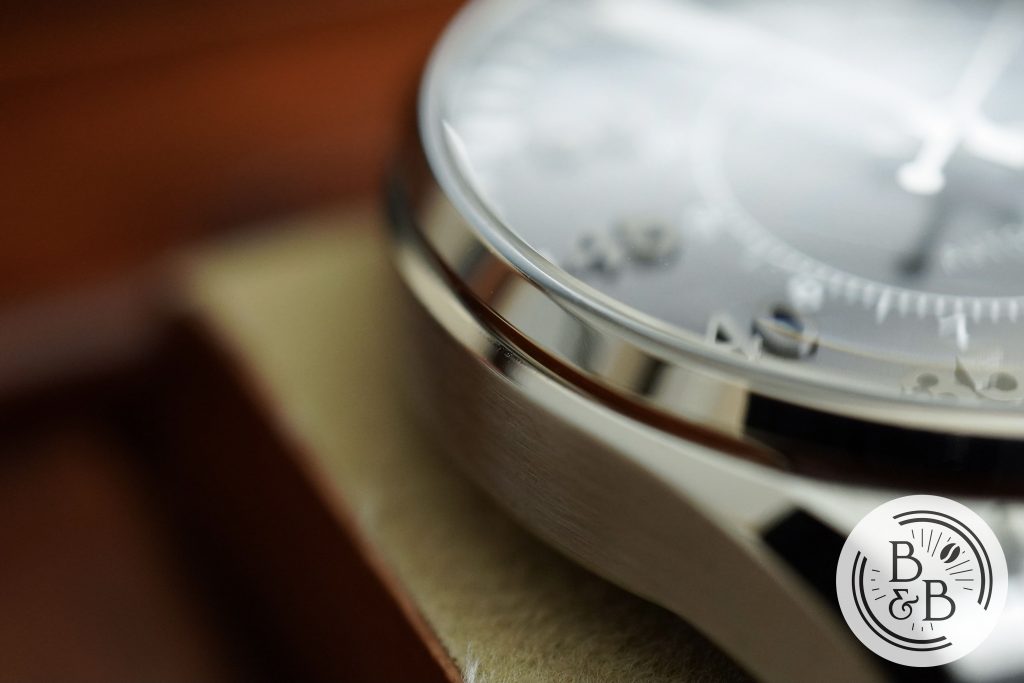 There is a polished fixed bezel section that seats a large sapphire crystal with a good amount of AR coating. The crystal is crisp, without any distortion, and pushes legibility as it should for a pilot watch.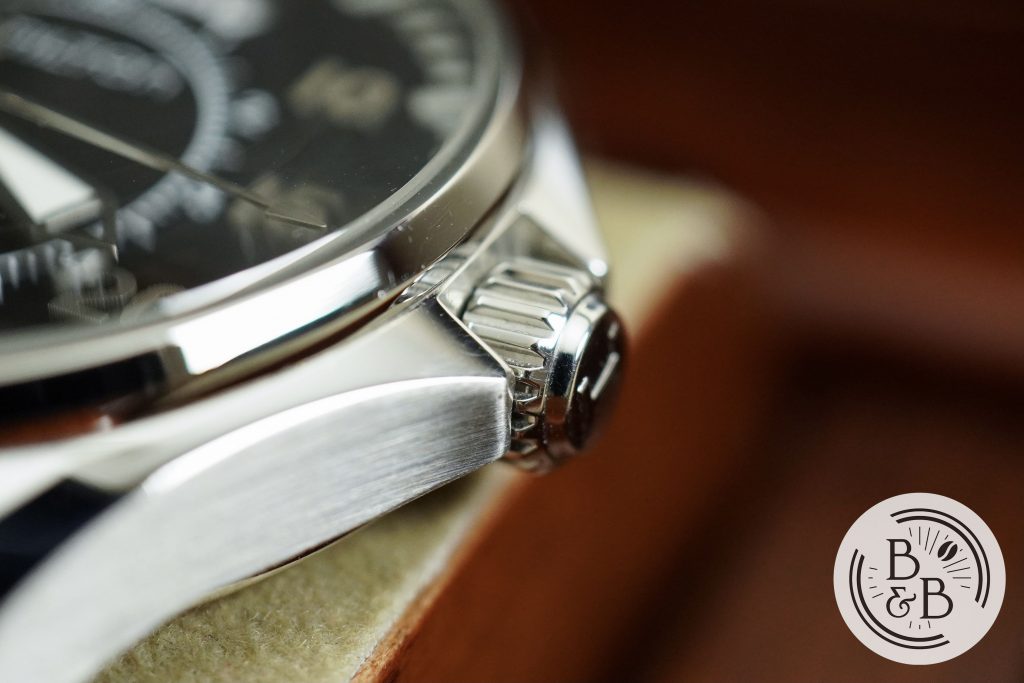 There is a 5.8 mm push-pull crown at the 3 o'clock position that is reasonably easy to grip and operate. The crown is protected well by a sleek crown guard design, which is quite unusual for a pilot watch, but still works well with the rest of the design.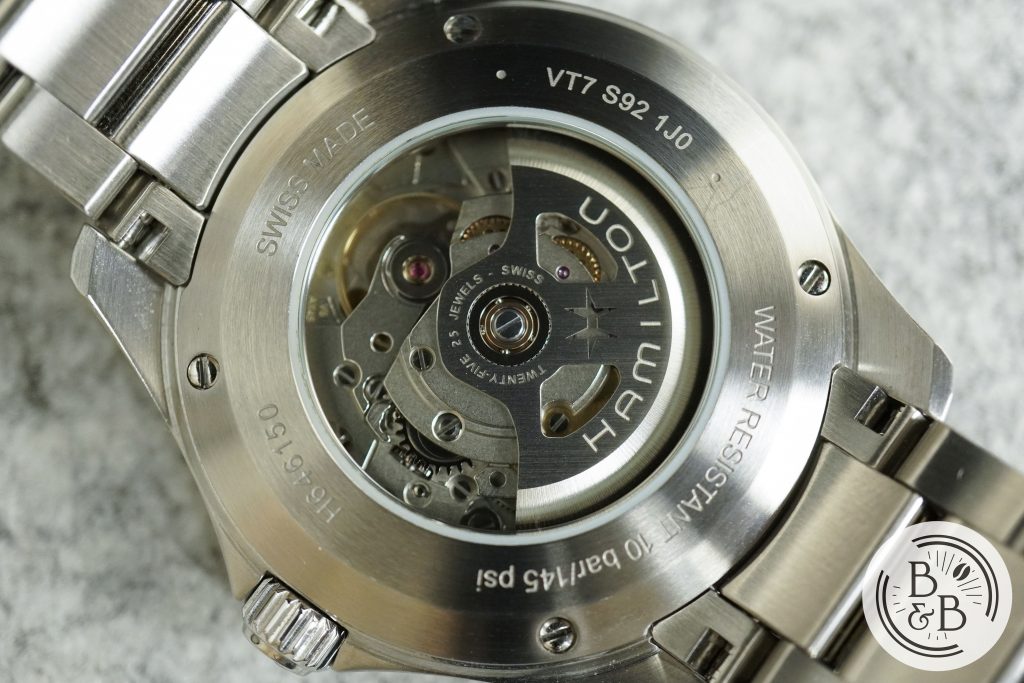 Flipping it over, you have an exhibition style case-back that is screwed into the mid-case by means of four screws. This watch is rated for up-to 100m of water resistance.
---
Dial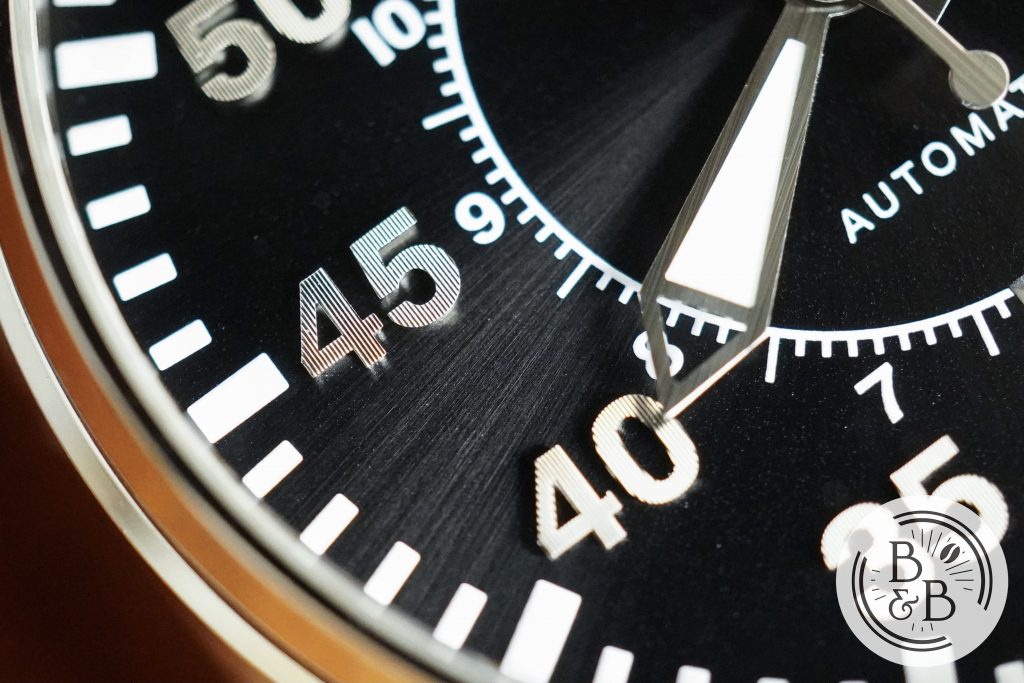 This is a busy dial with a lot going on, but where busy dials go, I think this one has mostly maintained its focus on legibility and functionality. The base of the dial has a sunburst finish that is very subtle. With a macro lens, I found the dial to be a bit untidy for a $950 watch though.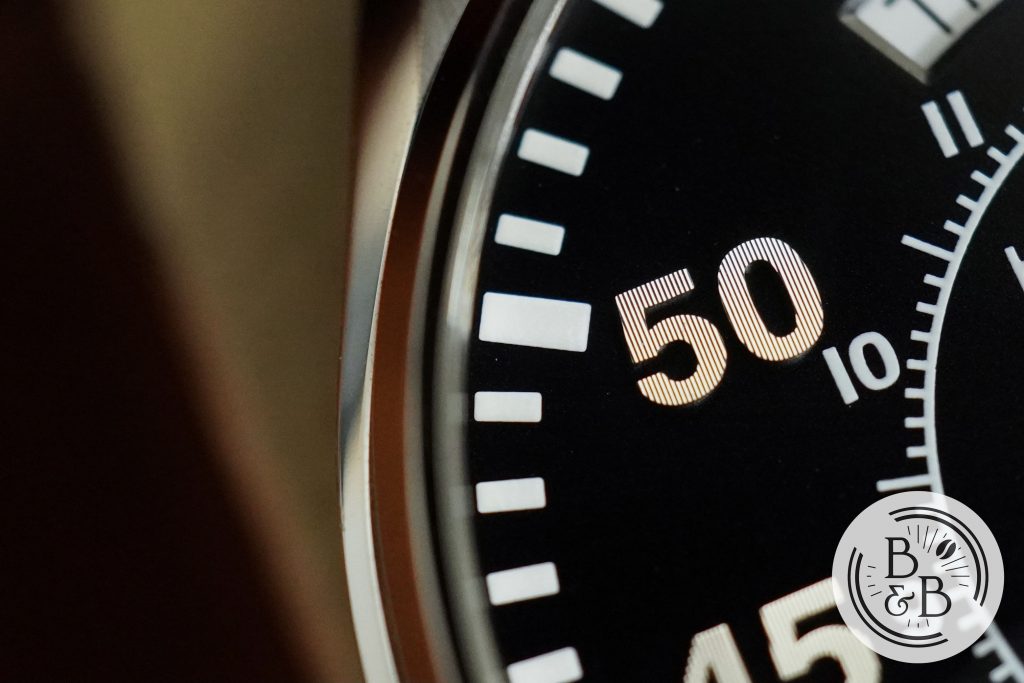 The outer chapter ring is your primary time keeping reference, printed in white against the black background. The size of these printed elements is on the larger side for a minute track, but is a good choice. The quality of printing is pretty good, with neat borders.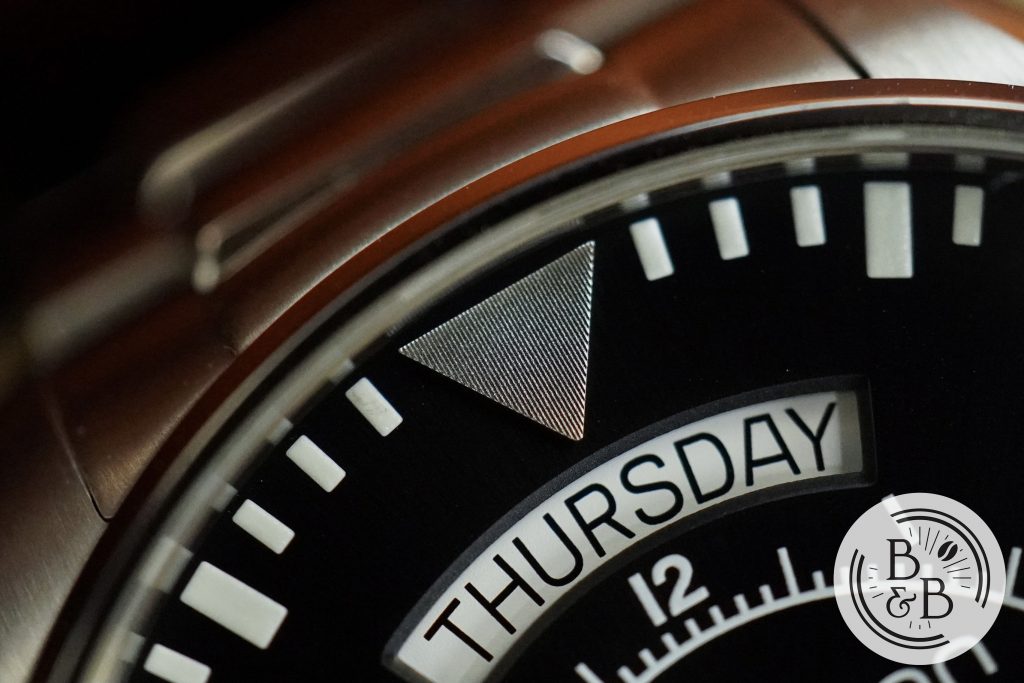 There are applied stainless steel indices for each increment of 5 minutes, except at the 11 o'clock, 12 o'clock and 1 o'clock positions. The 12 o'clock index is a triangle, and pays homage to traditional pilot watch design.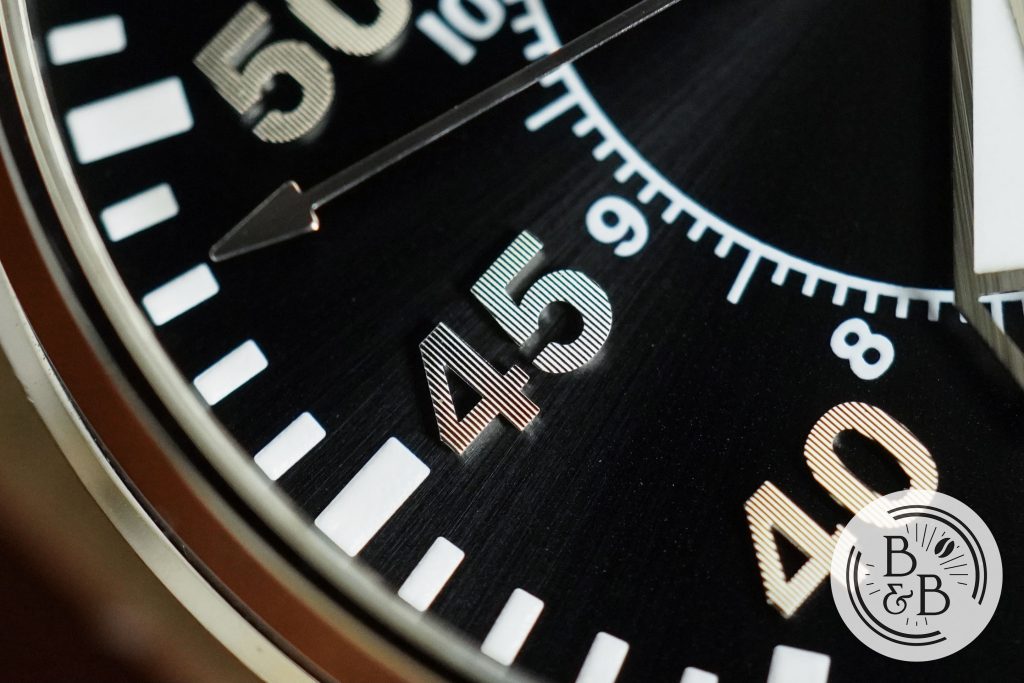 The most impressive, and what doesn't translate well in photographs is the texture of these indices. Each index has fine ridges, which play with light beautifully and ensure excellent visibility at any angle. Steel indices on a dark dial are tricky business to get right, and this watch totally nailed it with this design. Much respect to Hamilton for this.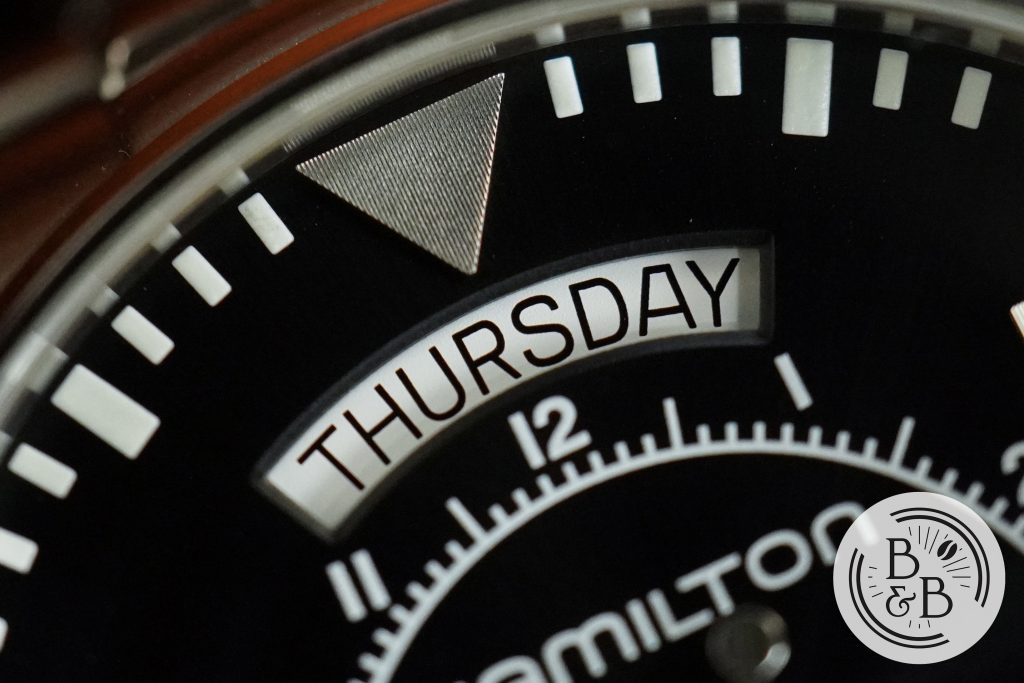 There is a day indicator under the 12 o'clock index, with a day wheel that displays the enter day. To balance this, you have a date wheel at above the 6 o'clock.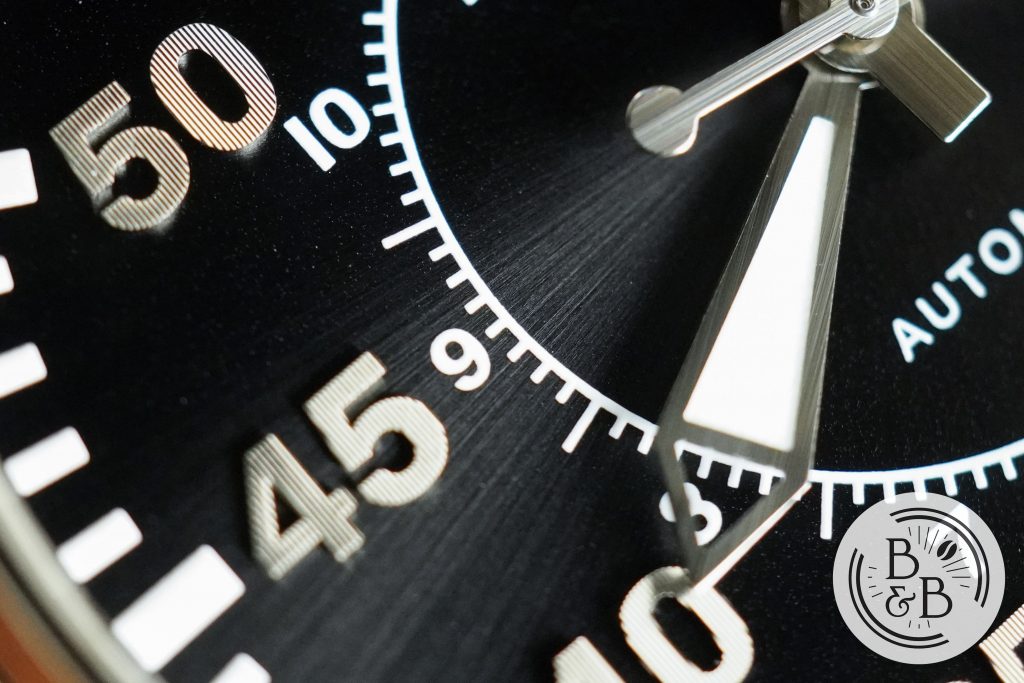 There is an inner hour ring printed in white against the black background, which echoes Type B Flieger design principles and I love it. The quality of printing on this watch is pretty good, and it's only the scattered dust particles that might bother anyone that has a macro lens or loupe.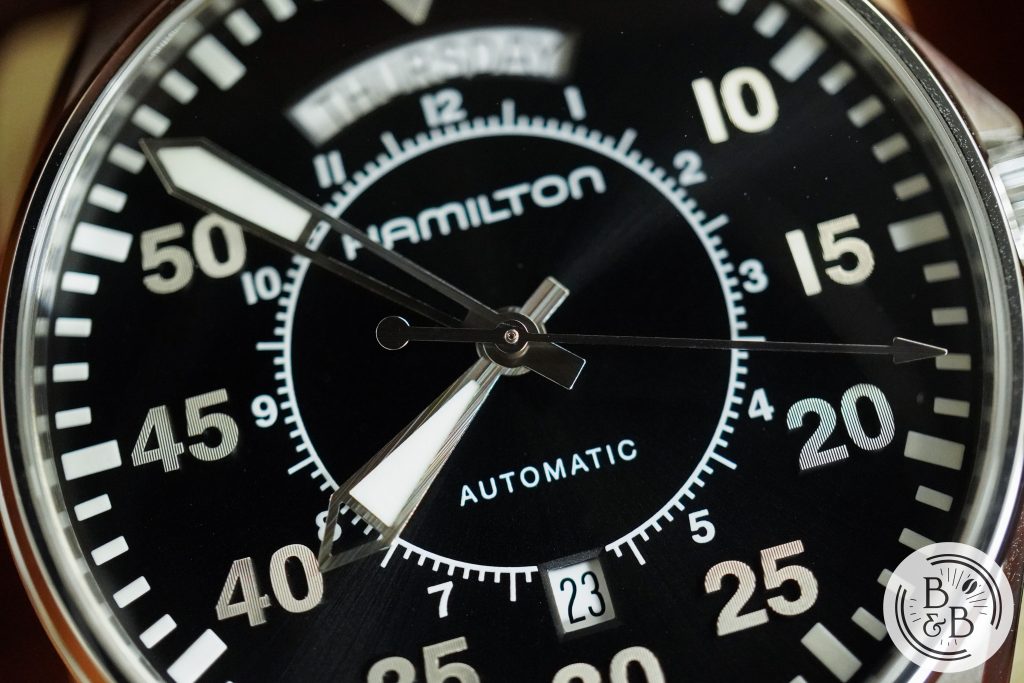 The handset is another piece of excellent design thinking. At first glance, they might look confusing since one of them has a lumed tip and the other does not. But they actually serve to indicate their respective rings, with the lumed element on the hour marker perfectly lining up with the inner hour ring, and the lumed tip of the minute hand beginning right after. This is a fantastic design, and is well executed. The finishing on the hands is good too. I wish they had figured out a way to add a lumed element to the seconds hand too, but that's me just being difficult.
---
Lume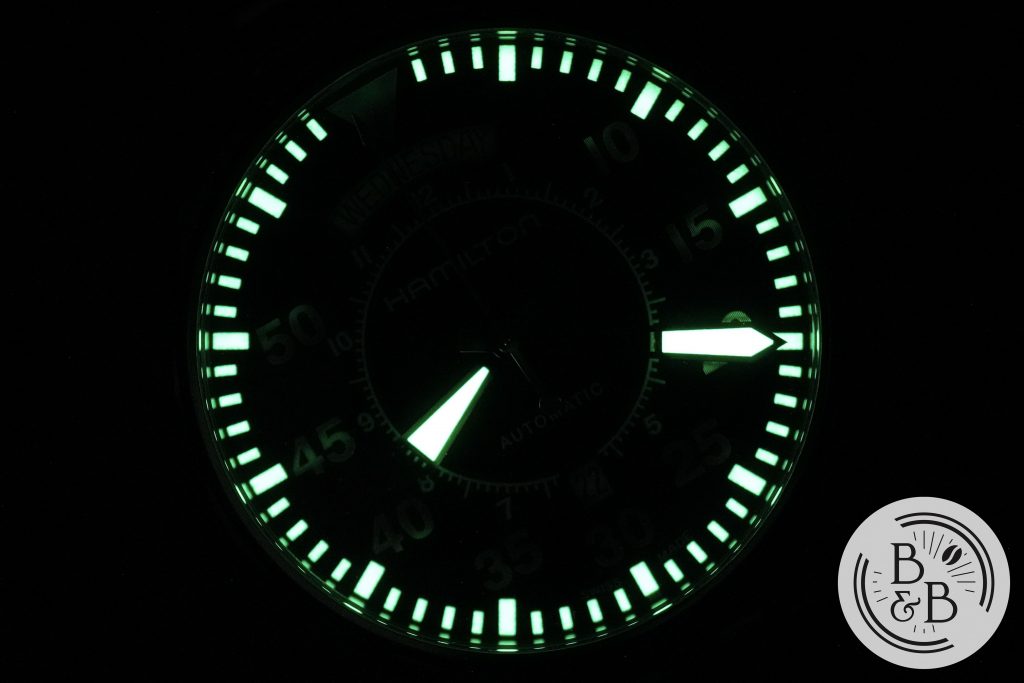 As you'd expect from the solid metal indices, this watch doesn't have the greatest lume design.
Only the hands and minute markers are lumed, and I think a great opportunity was missed by not trying to integrate lume into the 12 o'clock position, since assessing orientation of the watch is critical.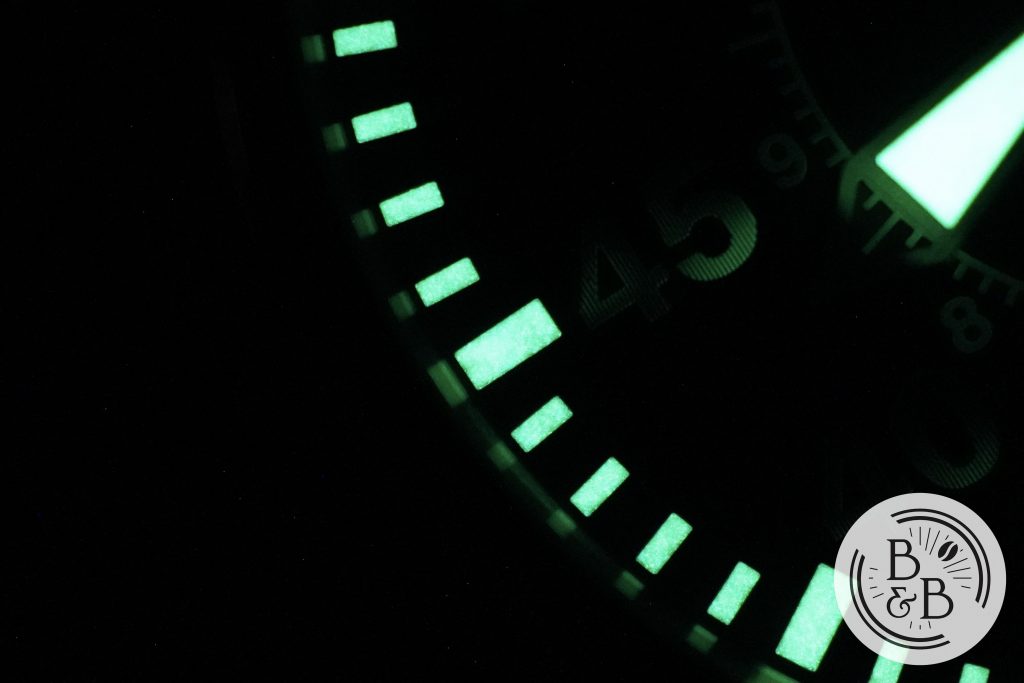 The lume performance is decent given the design, and the hands hold their charge reasonably well, but the minute markers fade away quickly. If you're looking for strong lume performance, you might want to look elsewhere.
---
Movement
This watch uses a Hamilton H40 movement, which is essentially a modified ETA 2834-2 movement, with an 80 hour power reserve and a 21.6k bph beat rate.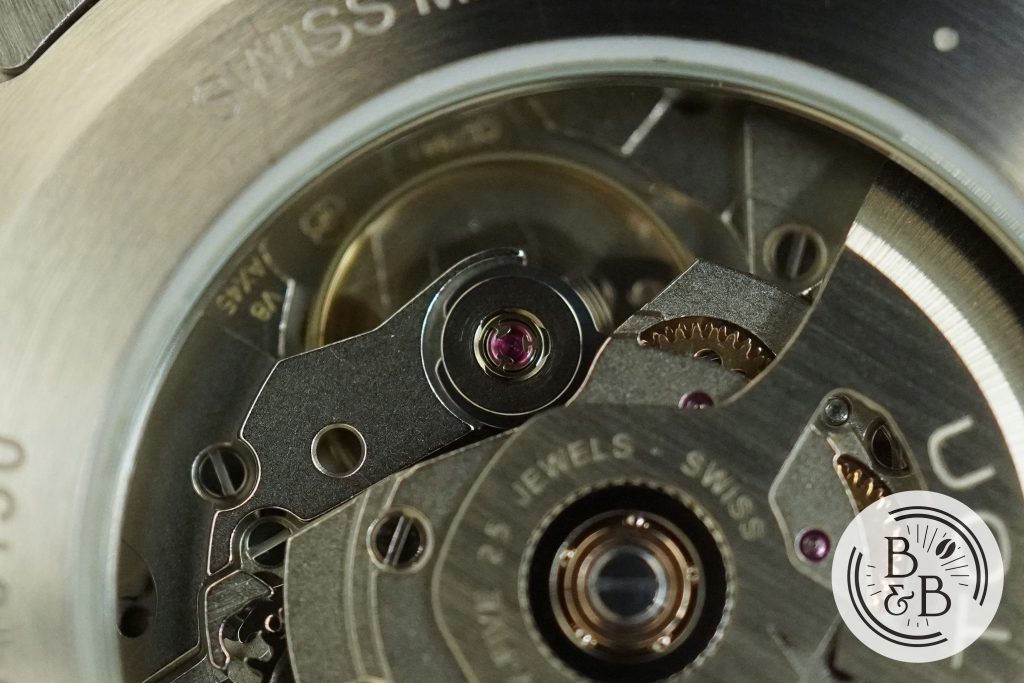 The movement is surprisingly well decorated, and much tidier than the dial side of the watch.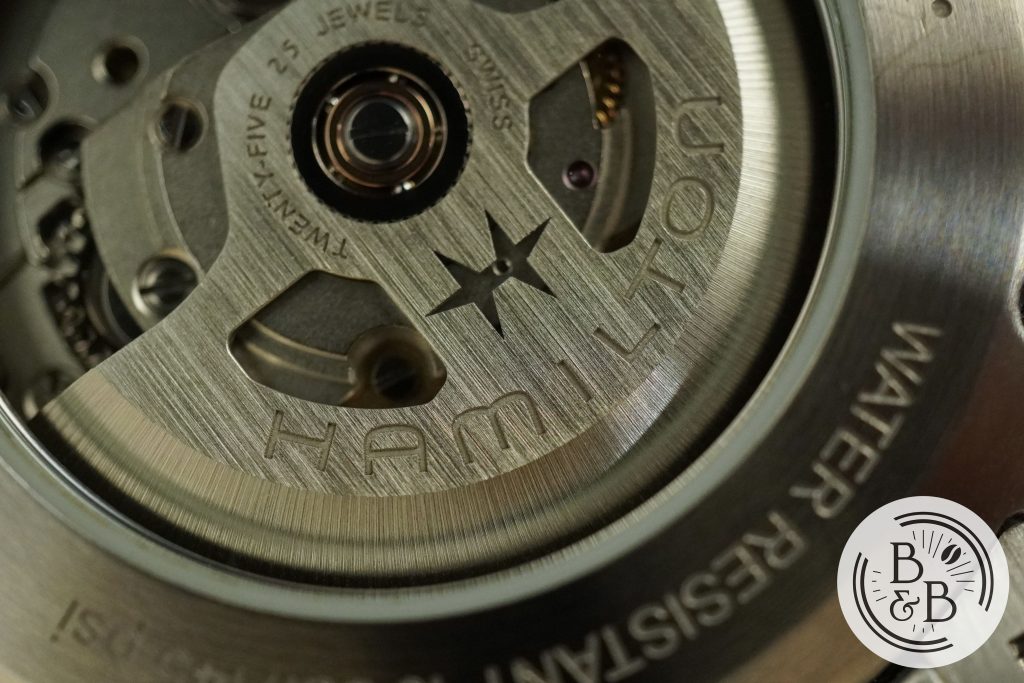 It has a custom Hamilton rotor that looks good, and the overall movement is deserving of an open case-back.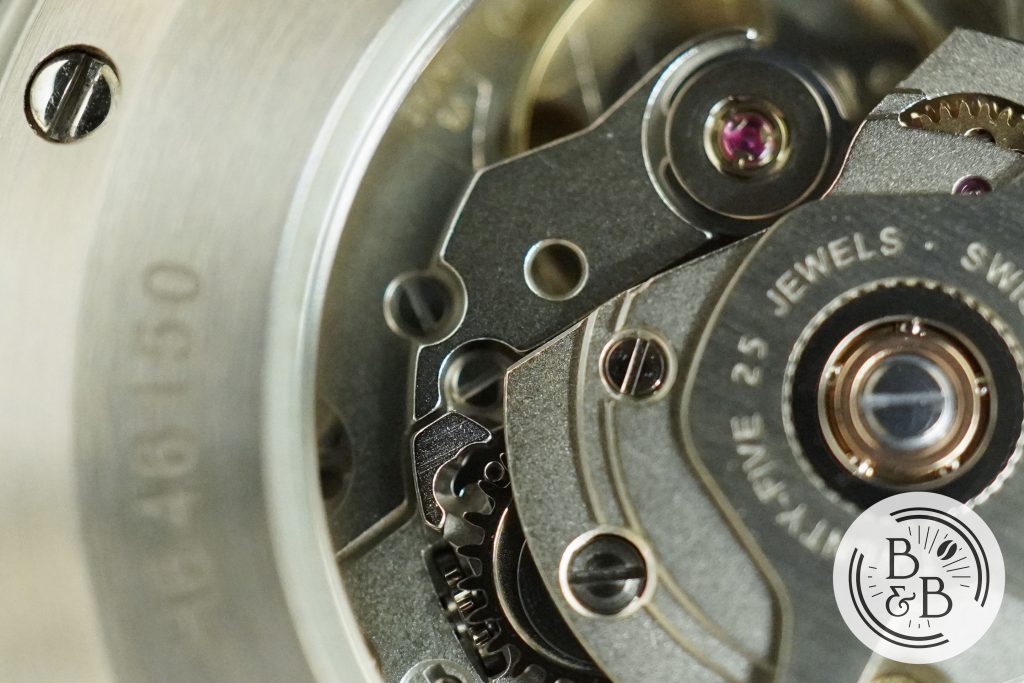 On my time grapher, I observed roughly +1 spd in the dial up position and +2 spd in the crown up position. So excellent time keeping as well!
---
Bracelet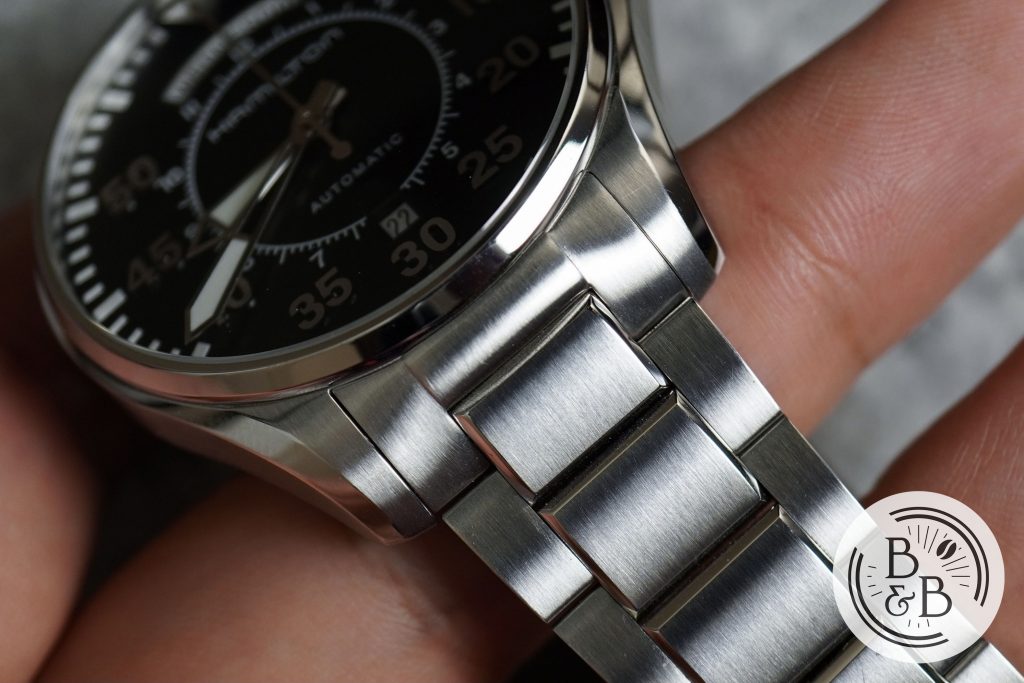 The bracelet is a very pleasant surprise, with very good finishing and solid build quality. The end link fitment is good, with very little wiggle and the design flows effortlessly from case to bracelet.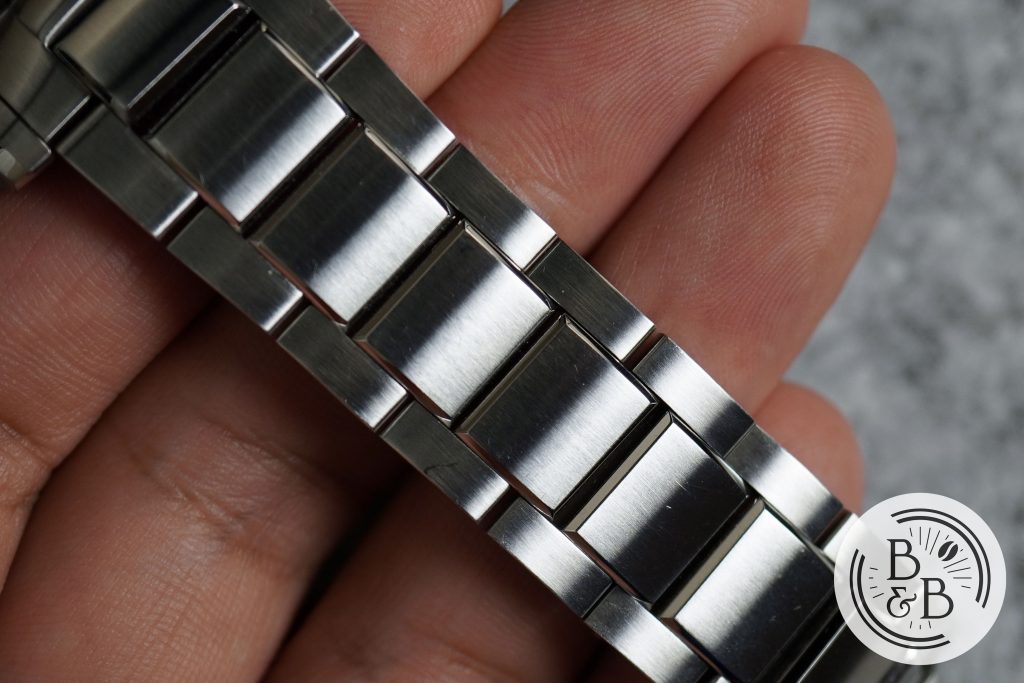 The links are machined well, feel comfortable on the wrist and I didn't experience any hair pulling. The links are fastened together through a pin and collar system.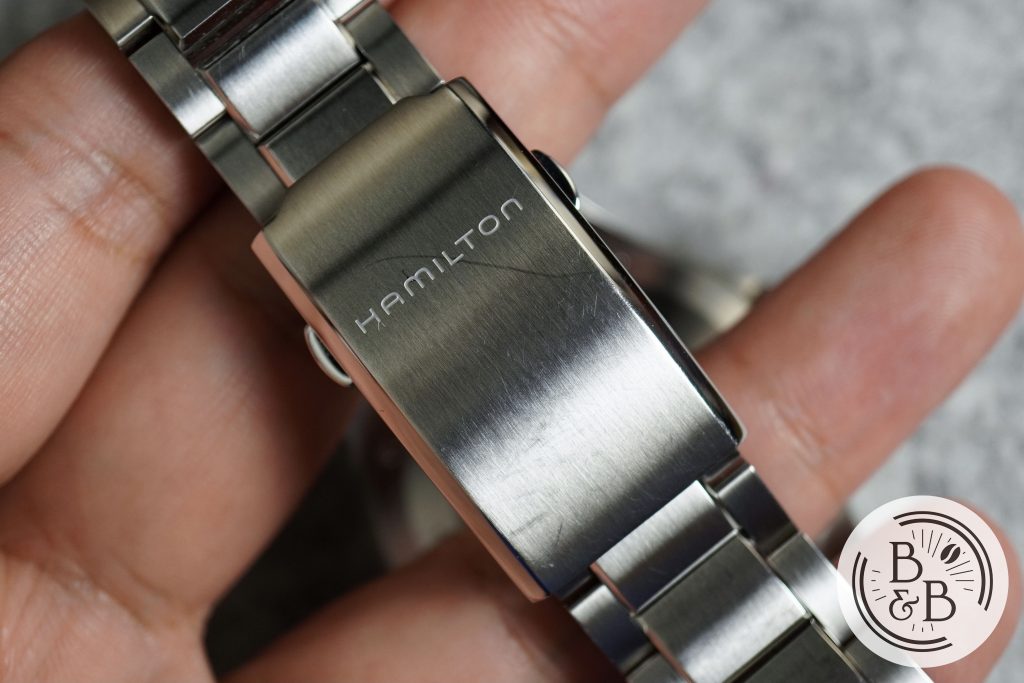 The clasp is a well built button release diver style clasp with micro-adjustments. I'm glad they didn't attempt to use a butterfly style clasp under the pretense of it being a pilot watch. Overall, I like the bracelet.
---
On The Wrist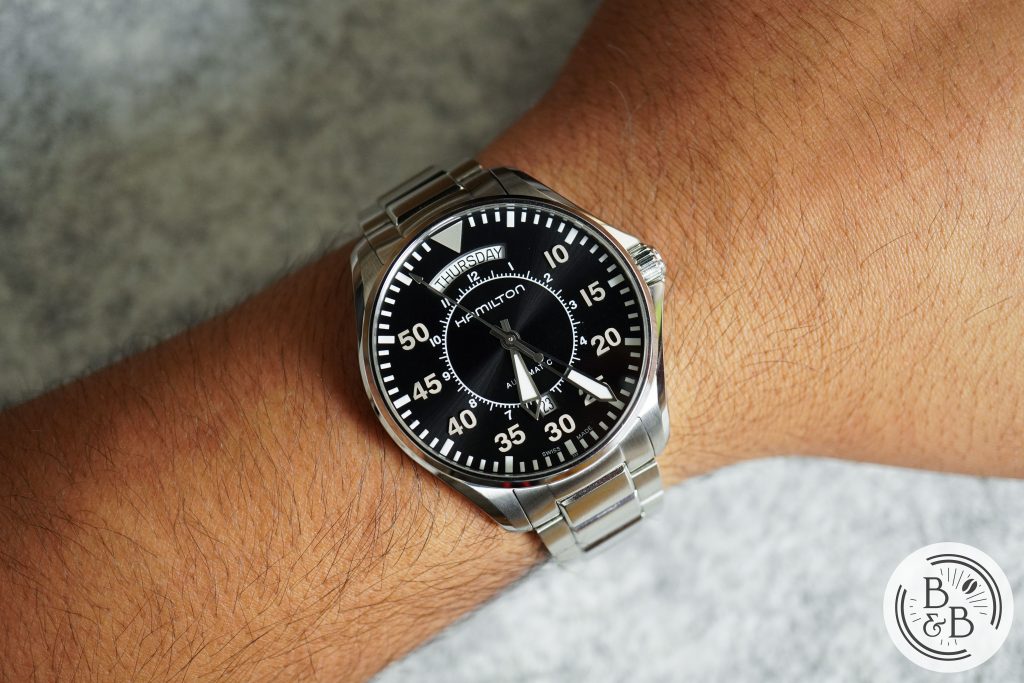 With a 41.8 mm diameter and 47.6 mm lug-to-lug width on a watch that is mostly all dial, you can expect a pretty large wrist presence and it definitely wears large on my 6.5″ wrist. But pilot watches are traditionally meant to be large watches for legibility, and because a lot of them were based on large diameter pocket watch movements.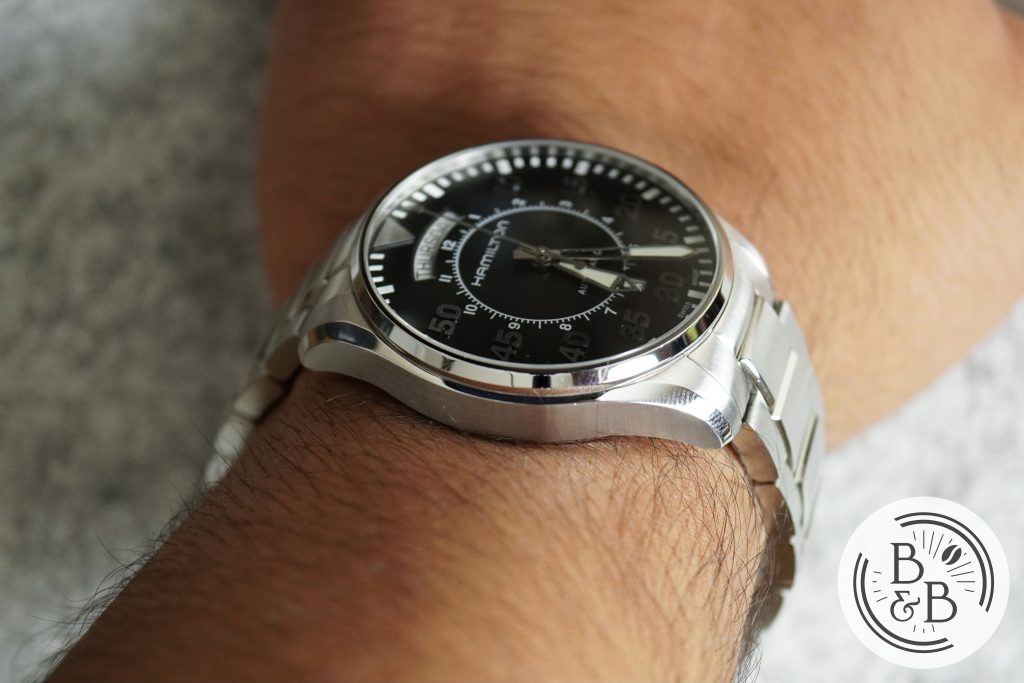 The height of 11.8 mm is pretty comfortable on wrist, and helps this watch feel a bit more manageable.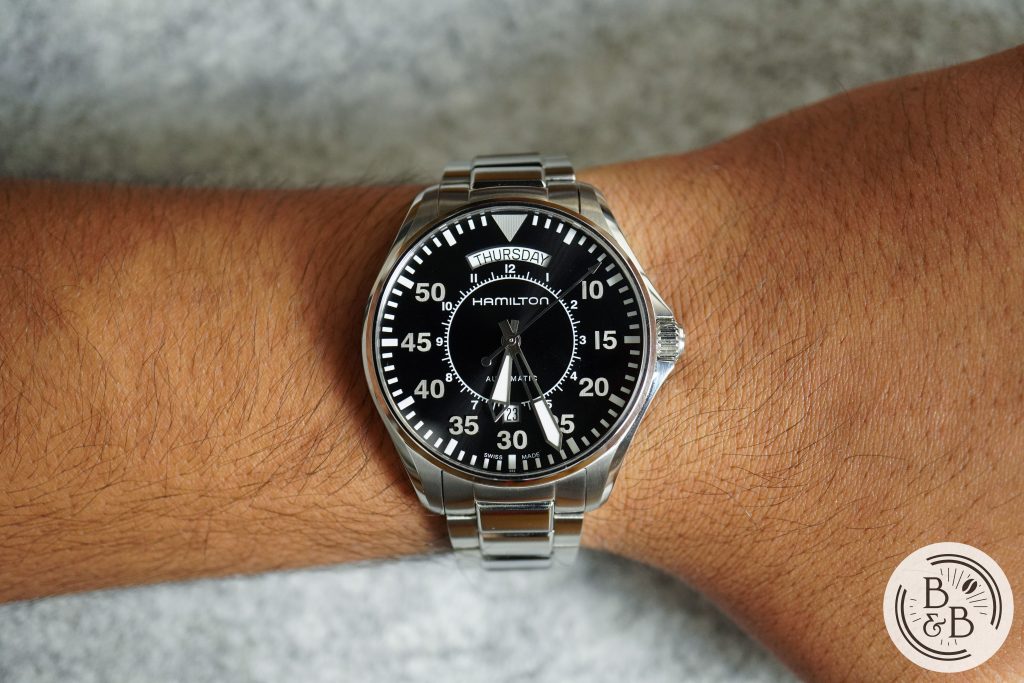 But overall, this is a watch that reads like it would wear large, and wears exactly like it reads. So if you have narrow wrists, I recommend looking elsewhere unless you're specifically looking for a large pilot watch.
---
Concluding Thoughts
Overall, I think this is a decent watch. It has a distinctive design, and has become recognizably a Hamilton design. I think it looked great in the movie, and felt like an appropriately chosen prop. I also find this watch to be a more appealing souvenir from the Hamilton movie than the specially designed "Murph" that was released to celebrate that occasion. Something about this watch being a regular production Hamilton that was worn in the movie feels more genuine, and more like what I can appreciate. So if you're a fan of the movie, and if you like watches, I think this is a fun purchase to make if you have the funds to spare.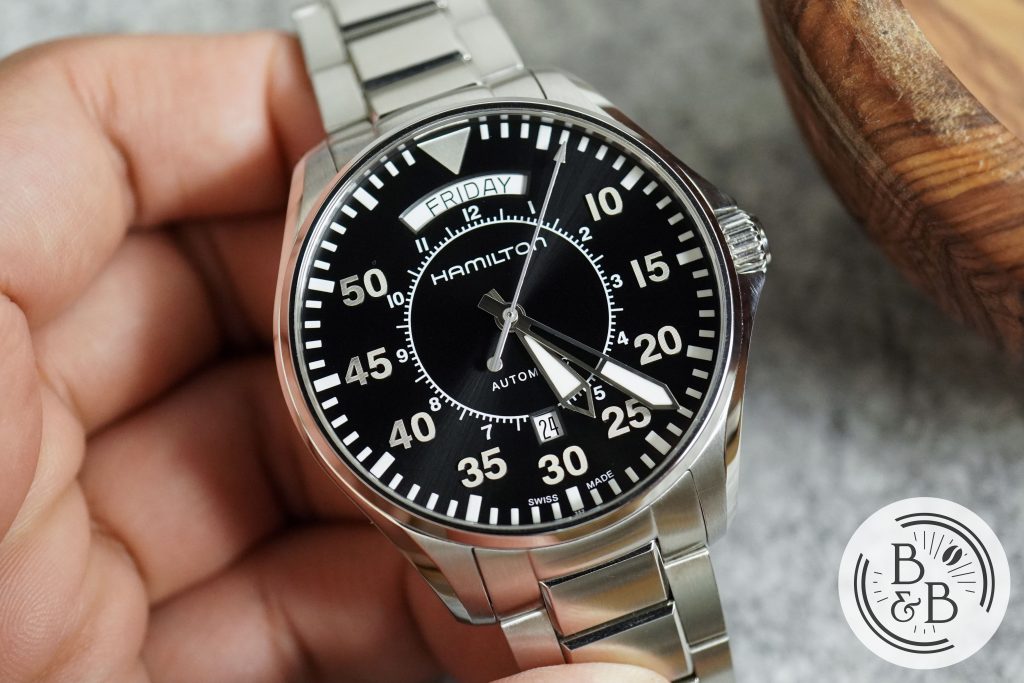 But if you're just looking for the best pilot watch for your money, and have about $950 to spend, this won't be high on my list of recommendations. I wasn't blown away by the quality control on the dial, although I do recognize that they took on a more complex design compared to most other flieger style watches in this price range. I think this is a much more appealing watch on the pre-owned market, and at the roughly $500 price point, because as you get closer to $1000, I think you are justified in wanting a much neater dial.
---
Thanks for reading!