---
Disclaimer: This article is in no way sponsored by Grand Seiko or any other entity. All opinions here are my own.
---
Video:
---
Details:
Grand Seiko SBGY007 – https://grandseikoboutique.in/collections/elegance/products/sbgy007g
The SBGY007 is one of the rare instances where I gravitated heavily towards a watch from the Elegance Collection. I don't think I'm alone in this though, since a lot of my favorite Instagram accounts did the same, and ended up buying these watches too. Go check out @samsveblenianobsession for some incredible shots of this thing.
This semi-casual stainless steel watch has a 38.5mm case diameter, 44mm lug-to-lug width and is a sleek 10.2mm thick. The case is rated for only 30m of water resistance, but I don't imagine you'd find yourself taking a watch like this to the beach or to your next diving adventure. The lugs elegantly curve to fit your wrist comfortably, and I was surprised by how much I liked wearing this watch.
The dial is the star of the show here, with its subtle and exceedingly elegant "sky blue" dial, that has an ocean ripple texture to go with that color, which I think looks a lot like the Skyflake. The dial is clean, symmetric and is as understated as can be for a Grand Seiko. Those that complain about the power reserve indicator will be happy to know that it has been moved to the rear of the watch.
The movement is a hand-wound spring drive caliber 9R31, which is very well designed and finished to much higher standards than the rest of Grand Seiko's mid-tier collection, and on par with their Evolution 9 watch movements. To quickly wrap this up – if you're a first time Grand Seiko customer in search of a slightly dressier piece that gives you not just a taste, but the entire meal of what this brand is about, the Omiwatari should be on your list. A gorgeous dial, an iconic movement, excellent finishing and an ergonomic case. There is nothing I would change about this piece.
---
Photographs: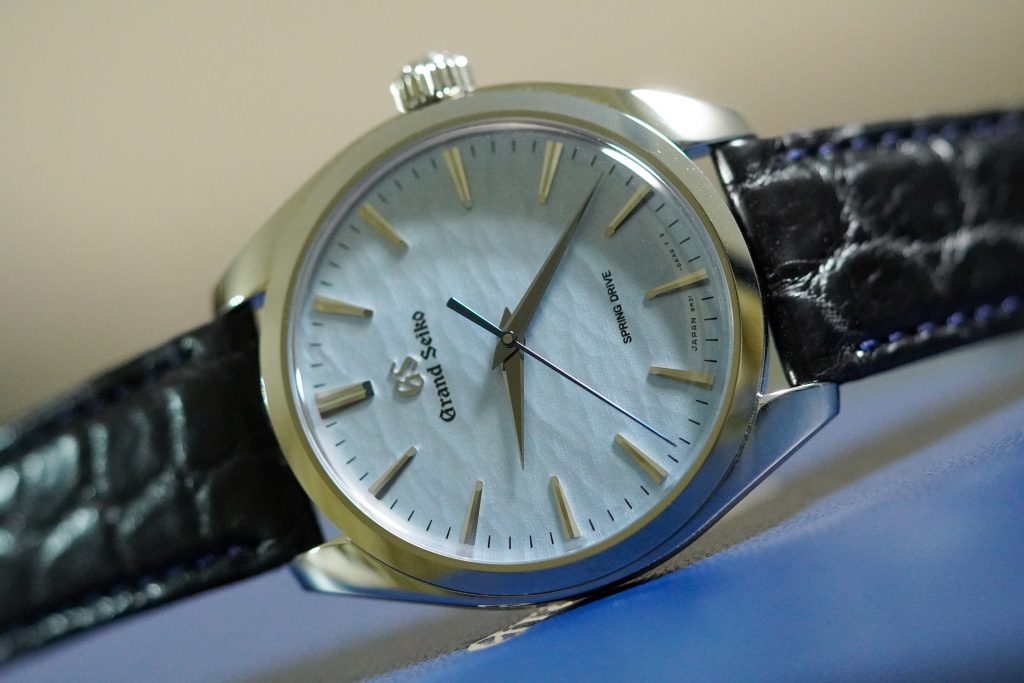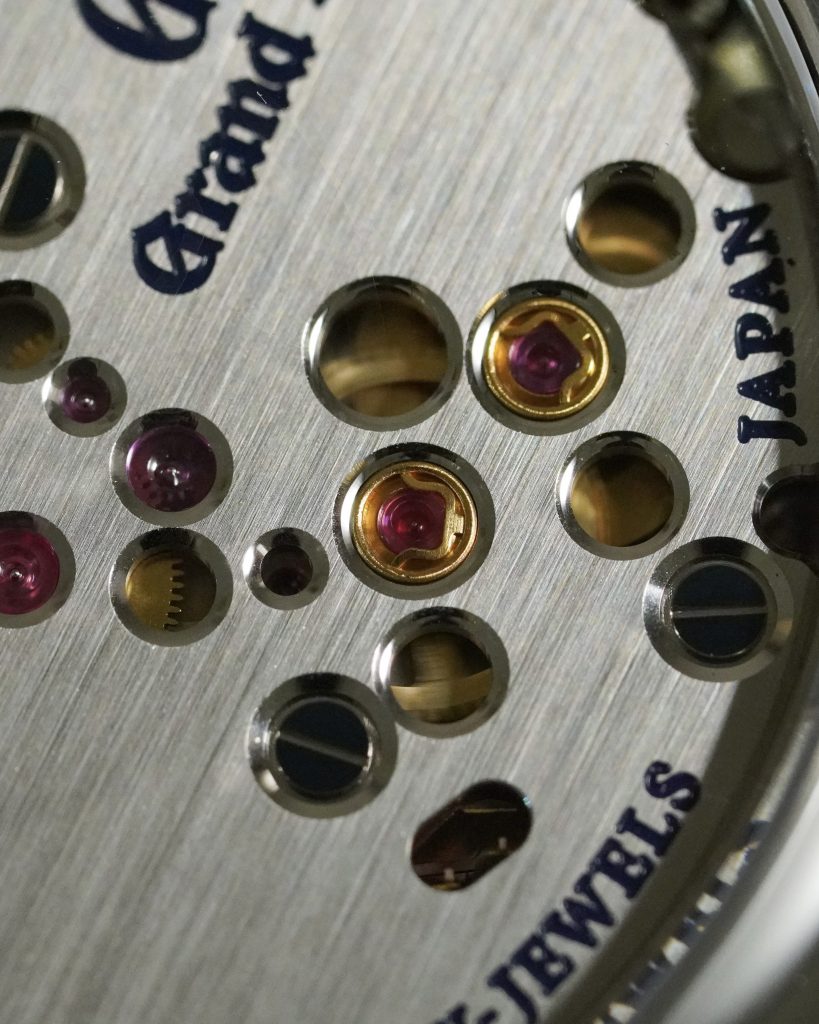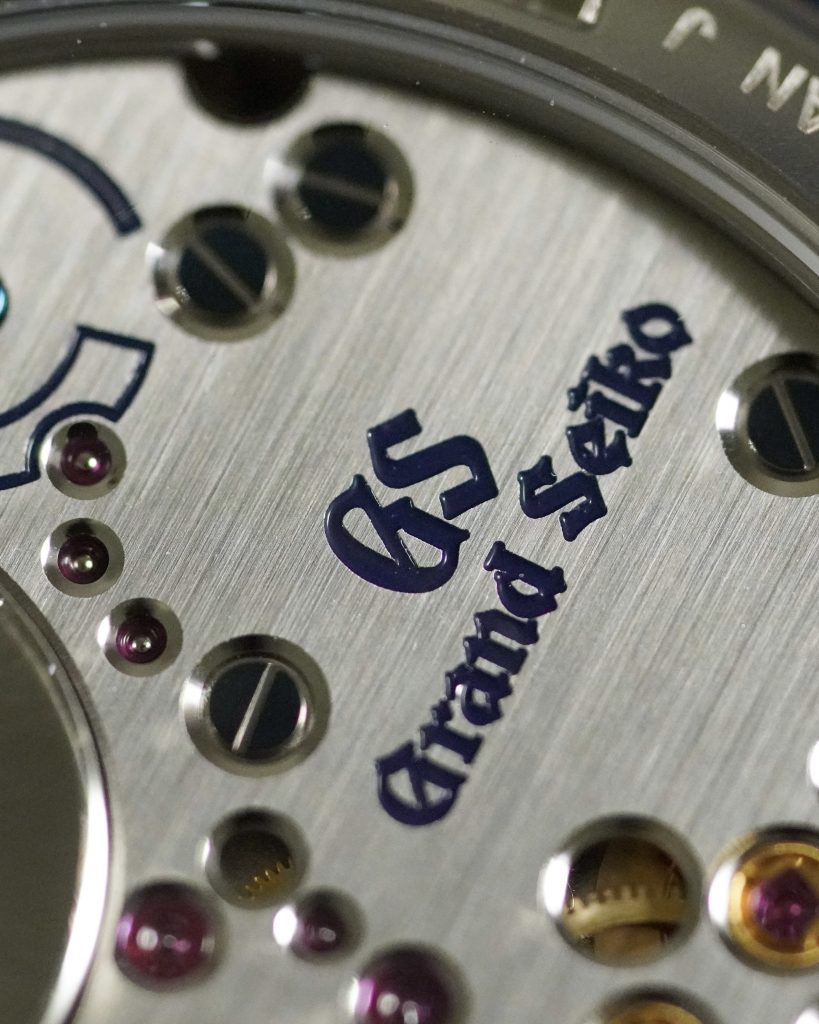 ---