---
I got to catch up with watch photographer superstar @waitlisted, and saw his incredible MING 20.09 Tourbillon and MING 19.CR Monopusher.
Disclaimer: this article is not sponsored by @waitlisted, MING or any other entity. However, I do owe @waitlisted some money for an Uber trip.
---
MING 20.09 Tourbillon SPC
The 20.09 Tourbillon is a Special Projects Cave release and was limited to only 10 pieces that were allocated to MING customers and members of the team a couple of years ago. A true R&D project, the 20.09 features some of MING's most fascinating design elements such as the HyCeram sapphire infused lume, sapphire mosaic, lumed sapphire hands and a redesign of Schwarz Etienne's flying tourbillon caliber.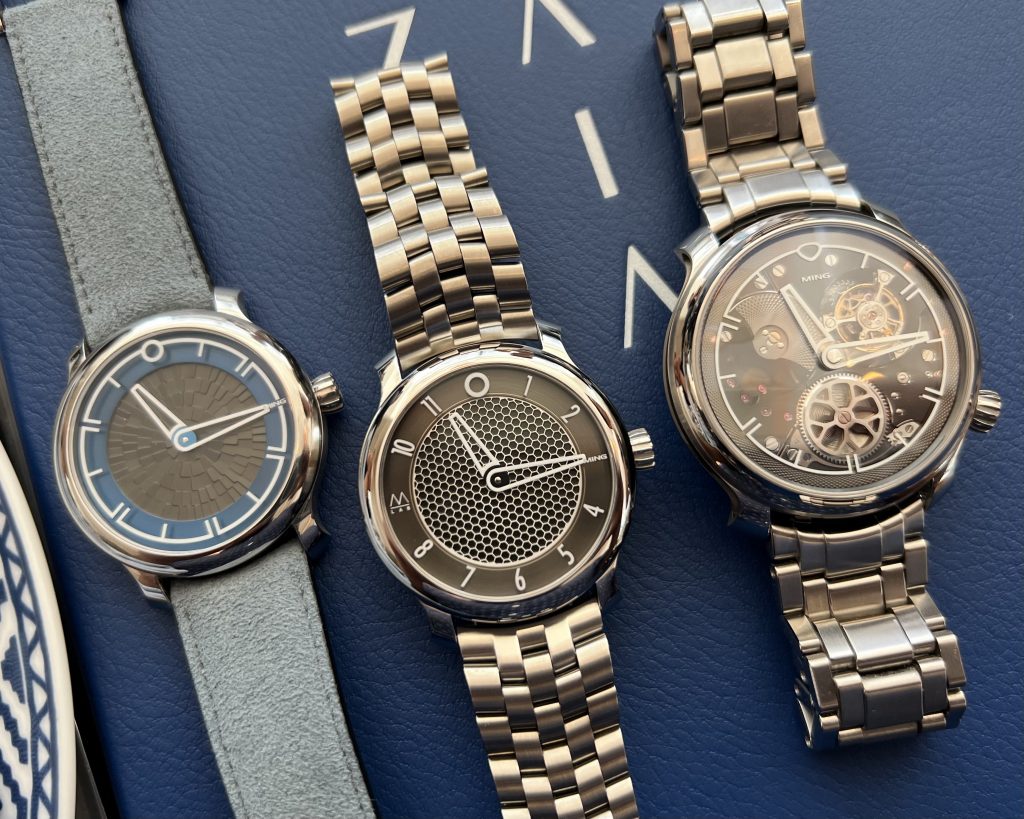 One of the most interesting design elements here is the HyCeram lume ring on the caseback that illuminates the Mosaic pattern on it's sapphire crystal. But what that luminous ring also does is serve as a backlight for the tourbillon cage.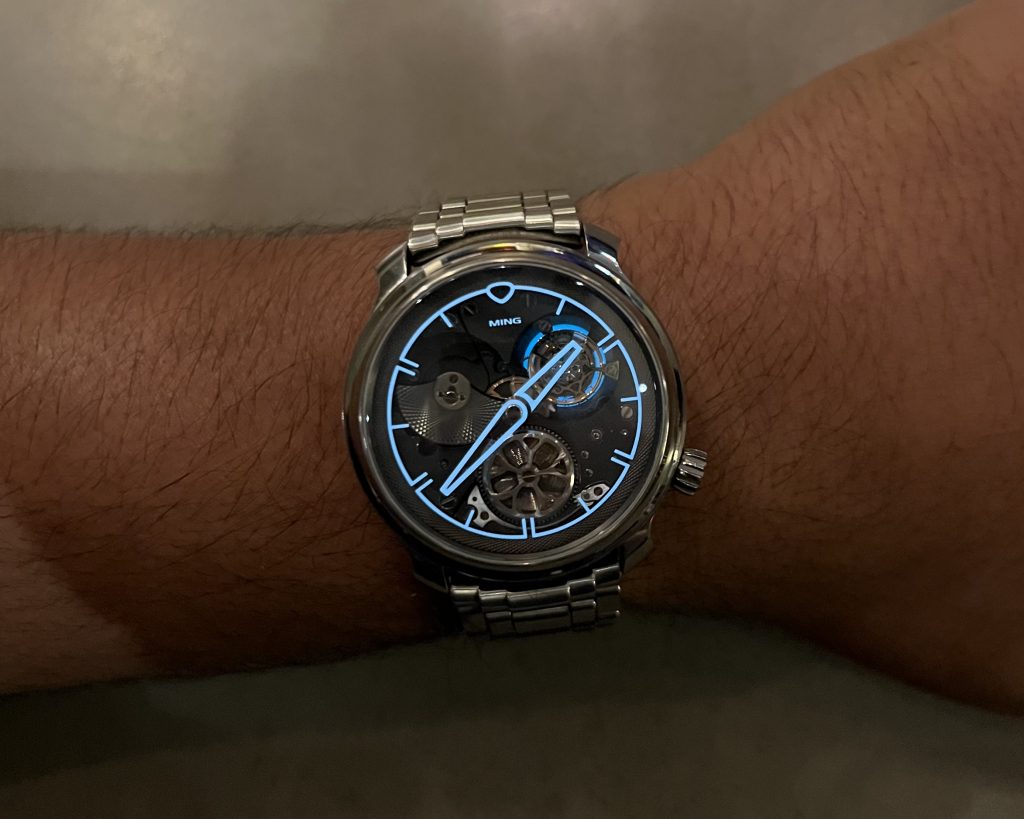 As the name suggests, the 20.09 is built on the brand's 20 Series platform, which is a 42mm titanium case with skeletonized lugs and a 4 o'clock crown. This piece however gets a unique bracelet made specifically for this watch, and features a very interesting multi-segment link design that provides excellent articulation and picks up light beautifully.
While the case-back is one of the most interesting aspects of this watch, I was too distracted to actually photograph it, so I'll leave you with one of @waitlisted's beautiful shots of it.
---
MING 19.CR Monopusher
I've seen one of these beauties before when I got to handle one of the MING founders' personal 19.CR Monopusher. But given how vastly different each of these Venus 140 movements are (patina/finishing), it was nice to see another one of these in the wild, and this movement looks pristine!
---
Thanks for looking, and thank you to @waitlisted for letting me spend some time with his collection!